Best help desk software of 2023
Best
Contributions from
last updated
Ticketing systems and help desk software for customers and staff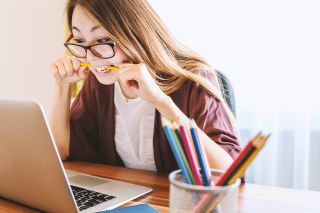 (Image credit: Pixabay)
The best help desk software makes it simple and easy to manage a single software support platform online for both customers and staff.
This has become an integral part for most businesses these days. While ticketing support was previously something customer-facing businesses might focus on, these days the expansive use of IT systems means that internal staff support is often integral, too. Therefore help desk and ticketing software platforms have become extremely common.
The best help desk software will also offer third party integrations with other essential business software platforms, especially CRM software. Additionally, the inclusion of analytics makes them invaluable for measuring key performance indicators (KPI's) for helping to improve overall efficiency and productivity.
Help desk software isn't just for ticketing support for staff either, as it can easily be used for front-facing customer support issues. This has been underlined by the recent pandemic, with enterprises moving customer support platforms online instead of relying on telephone call centers.
However, finding the best help desk and ticketing software for you can be a challenge when there are now so many different options available.
Below we've listed the best help desk software currently available.
We've also highlighted the best live chat software.
---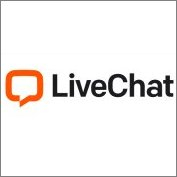 LiveChat Software | Connect with your customers
Try Livechat free for 30 days. We have the live chat for your business. Trusted by nearly 30,000 customers worldwide. Start chatting with visitors who need your help. Try now for free with no obligation! Reports & statistics. Easy to use with E-commerce tools. Full customization. Add Chat on your website within minutes.
---
The best help desk software of 2023 in full:
Why you can trust TechRadar We spend hours testing every product or service we review, so you can be sure you're buying the best. Find out more about how we test.
The best overall help desk software
Reasons to buy
+
Omnichannel
+
Personalization
+
Easy routing
+
Integrations
LiveChat offers a complete customer help desk platform to help support customers as well as sales teams. As well as being able to add chat widgets to your website, you can also manage multiple communications channels from a single dashboard, which can include email, chat, SMS, apps, as well as the website itself. You can also import Facebook Messenger, email, SMS, and Apple Business Chat messages into your LiveChat system to make managing support requests easier.
Additionally, LiveChat also offers integrations for a wide range of other common software platforms, such as Salesforce, Shopify, Hubspot, Pipedrive, and WhatsApp.
LiveChat offers three basic plans, each of which is available through a month-to-month or annual subscription. The Starter plan costs $20 per agent per month (paid annually) and is impressively full-featured. The biggest limitation is that you can only keep 60 days' worth of chat history. You also miss out on some customization and reporting features.
The messaging interface itself is very similar to Facebook Messenger. You can easily see all of your current chats and queued chats in a column on the left-hand side of the window, and then focus in on a single chat in a center column. On the right, you'll get a detailed overview of the customer you're messaging.
You can share files back and forth with customers, send link buttons or a calendar to schedule a meeting, or set up canned responses to quickly answer common questions. LiveChat also enables you to easily transfer chats between support agents, which is helpful if your business has multiple departments with different specialties.
LiveChat also makes it easier to manage messages, offering sneak peeks, customer details, and agent groups. It also allows you to share announcements, introduce new products, and invite visitors to chat. Personalized greetings are available according to range of criteria, such as time on site, location, and previously visited pages.
Another thing we liked about LiveChat is that it helps you ensure that your customer support is high-quality and consistent over time. The software comes with several premade surveys that you can send to customers after a chat, and Team and Business users can create custom surveys as well.
The company uses its own product to provide live chat support 24/7. We were also impressed with the amount of information offered in the platform's online help center. The tutorials are extremely detailed and include screenshots for every step when explaining how to do something with LiveChat.
All chats are protected by 256-bit encryption. Team and Business users can enable two-factor authentication, although we'd like to see this feature made standard for all users. Administrators can also limit the number of IP addresses that can log into LiveChat at once to prevent unauthorized use of your support line.
As a help desk and ticketing solution, LiveChat is very price competitive, with even the starter plan offering a rich array of features. More expensive plans add more features, which can include more advanced reporting, additional customizations, and more team administration functions.
Read our full LiveChat review.

The best cloud contact center help desk
Reasons to buy
+
Comprehensive features
+
Easy to use
+
Omnichannel routing
+
Many integration options
+
Full telecoms solution
RingCentral Contact Center includes all the main features you'd expect from an advanced communications platform, from call handling to omnichannel routing, CRM integrations, to analytics for agent performance management.
The 'Core' price tier starts at $20 per user per month if you pay annually or $30 if you pay monthly. It's touted as 'a reliable system to get your business up and running.' This seems like a fair assessment, given the core plan includes both unlimited domestic calls as well as SMS/MMS. Other features of the core plan include IVR (Interactive Voice Response), which can be integrated with RingCentral Office, SSO (Single Sign On), analytics for IT Administrators and interactive Qos Reports.
The 'Advanced Plan' is also more useful for companies with multiple sites, as it can provide features like individualized outbound caller ID per name per site. This tier is also best for CRM Integration as it provides access to over 300 popular apps including Salesforce and ZenDesk. If your business is still kicking it old school there's even support for Internet Fax.
One area where RingCentral especially stands out is a focus on collaboration that runs through the service, and not only allow agents to have quick access to the information they need, but also allow them to update this on the fly according to changing conditions.
Another strong point is the wide range of integrations RingCentral is able to handle, such as from SalesForce, Zendesk, Oracle, ServiceNow, and Microsoft Dynamics, so that communications can better work with sales, CRM, and other essential backend software.
RingCentral also offers a range of advanced features to allow for more advanced service customization, especially through its developer platform.
If you go for the 'Advanced' or 'Ultra' subscription you can manage multiple sites, making it easier to tailor your services to callers' needs. The use of Cloud VoIP also makes it extremely simple for customers to reach your fellow workers, given that calls can be managed by a single unified app which can be used anywhere there's a connection.
This ease of use extends to employees as well, as it's extremely simple for managers to add, change and move employees between sites on the go. RingCentral are also trialling a "Push to Talk" feature for the app which will allow real-time communication between workers.
RingCentral boasts full compliance with numerous security standards, including HIPAA, CPNI, SOX, and PCI. The platform uses Transport Layer Security (TLS) and Secure Real-Time Transport Protocol (SRTP) encryption for transmitting data, similar to Microsoft Teams. Their data centers also have a number of onsite engineers and security guards.
In case you don't want to take RingCentral's word for all of this, the company claim to submit to regular independent audits to make sure they're compliant with all security standards.
We were also very pleased to see since our last review in October 2022 that RingCentral is now much more transparent about subscriptions : pricing plans are available to view on their website without users needing to enquire first.
Read our full RingCentral Contact Center review.

Mix of live and chatbot conversations for a bargain price
Reasons to buy
+
Free plan
+
AI response bot
+
Social media messaging
Reasons to avoid
-
Analytics aren't very advanced
-
AI bot plan is expensive
Tidio is a live chat, chatbot, and ticketing solution aimed at mid-size businesses looking to solve customer problems while generating sales. Its extensive chatbot template library covers both support and sales scenarios, and an advanced AI response bot can hold a conversation for a heftier price tag.
One of the biggest draws of Tidio is that it offers a free tier, with fairly minimal strings attached. For instance, if you're not prepared to pay anything at all you'll only need to live with the fact that your chat widgets will have a logo saying "Powered by Tidio". (You can turn this off for monthly fee).
Tidio claim that all chat connections are encrypted using "the 256bit SSL protocol." As SSL was officially deprecated in 2015, we assume they mean they use TLS.
We were more reassured to learn that all Tidio domains use HTTPS and that any sensitive information like passwords and credit card numbers are stored in their databases using a one-way cryptographic hash.
Their infrastructure uses AWS servers, which are generally considered to be very secure and reliable.
Tidio has a dedicated Help Center, which discusses common topics like getting set up, customizing widgets, managing chatbots and so on.
You can access this via the 'Resources' section on the main website. We were astonished to see that Tidio also offer a free e-book for download here on how to use AI to improve customer service for your online business. This forms just one of the titles available in the extensive 'Playbook Library' in the Support pages.
Tidio grabs attention with a slick design, quick messaging, and straightforward features. It gives customers plenty of support options, from live chat and chatbots to ticketing, Instagram messages, and Facebook Messenger chat. A self-learning AI response bot sets it apart from similar competitors, while the free plan offers a basic option for the budget-conscious.
While we're talking budgeting, the basic 'Chabots' plan includes just 2,000 'triggers' : a 'trigger in this case is any time a chatbot is activated per unique customer. This remains true even if the customer doesn't interact with the chatbot in a meaningful way,. Of course you could just max out your quota but that will cost you nearly 5 times the amount of a standard 'Chabots' plan.
Overall, while Tidio's neatly-designed live chat, chatbot, and ticketing combo is great if you're starting out or growing, for advanced support and analytics features you may need to look elsewhere.
Read our full Tidio review.

Best IT service management help desk
Reasons to buy
+
Lots of customer resources
+
Cross-department access
+
Easy to set up and navigate
+
Cloud-based system
SolarWinds Service Desk is a full-range IT service management (ITSM) solution for medium to large businesses. It is entirely cloud-based and boasts powerful features like smart ticketing, asset management, and workflow automation.
SolarWinds is built upon a ticketing system that allows employees to submit support requests to the IT department. It also comes with an asset management functionality that helps you keep track of all your hardware and software throughout their life cycles.
SolarWinds offers a very simple pricing structure, offering a choice of three plans. The 'Essentials' plan is designed for 'growing teams' and includes features such as Incident Management, as well as your own Knowledge Base, Service Portal, Satisfaction Surveys and Real Time Agent Feedback.
The 'Advanced' Plan includes all the features of the 'Essentials' Plan plus superior features such as custom fields and forms, contract management, license compliance, scheduled reports and API access. Crucially the 'Advanced' Plan also supports automation of work flows as well as benchmarking.
'Premier' plan subscriptions includes all the above features plus a visual CMDB (Configuration Management Database) with Automatic Dependency Mapping, a 'Premier' Virtual Agent, up to 1500 API calls per user, per minute and automated runbooks.
All plans support an unlimited number of users and can be tried out free of charge for 30 days.
SolarWinds confirm all of the above on their dedicated 'Information Security' page, which includes a link to their 'Security Statement'. In this they confirm that they follow the voluntary NIST Cybersecurity Framework, which is designed for companies that form part of the critical infrastructure of the USA.
Unfortunately if you're looking for specific examples of how data is encrypted during transmission and in transit e.g. TLS and AES, then you'll need to contact SolarWinds directly to ask how this is being done.
SolarWinds offers varying levels of support to customers based on their subscription plan. If you choose the lowest 'Essentials' tier you benefit from 'Community Support', where other SolarWinds users can offer advice and assistance via a dedicated forum.
Both e-mail and chat support are also available via Service Desk 24 hours a day, 7 days a week. 'Advanced' or 'Premier' subscribers also benefit from phone support.
Solarwinds Service Desk is ideally suited to companies with large IT departments that are looking to provide high levels of service for their own employees and internal customers. It is reasonably priced and comes with a generous free trial so you have enough time to evaluate its capabilities.
While we did find the web app to be a bit slow sometimes, in general, we were impressed by how easy Solarwinds Service Desk is to use and the level of control offered over how data was presented and updated.
Read our full SolarWinds Service Desk review.

Best ticketing help desk software
Reasons to buy
+
Integrates multiple channels
+
Team huddle for complicated cases
+
Addons for AI workflows
+
Free tier
Freshdesk is a help desk software solution that has a number of features to increase the efficiency of workflows. These include a team inbox to manage incoming tickets from several channels to one location, the ability to designate and create custom ticket statuses that work for your organization, canned responses to common trouble issues, and a team huddle to bring in expertise on more complicated challenges.
There's a free tier that helps provide a taste of how the software works, though it is necessarily limited in scope. Paid plans add automations, time tracking, satisfaction surveys, performance reports, and a host of other features. channel.
Freshdesk offers four Support Desk plans, which don't include Messaging and Call Center, and three Omnichannel plans, which do. You can try out any plan for 21 days before committing to a subscription. Freshdesk lets you pay monthly or annually, and annual subscribers save 17%.
You can try out any of the plans as a free trial for 21 days. This includes Enterprise or Pro Omnichannel Plan. You can try out any of the plans as a free trial for 21 days. This includes Enterprise or Pro Omnichannel Plan.
This software can integrate information from multiple channels including email, phone, social media and chat. More advanced features include "Agent Collision Detection", which prevents multiple agents from unknowingly working on the same ticket. Freshdesk also supports SLA Management, so you can set deadlines for ticket response and/or resolution. This is made easier by the "Ticket Field Suggester" which can automatically categorize tickets and make sensible suggestions for filling fields.
We were also impressed to see that Freshdesk has a built-in "Thank You Detector". This prevents tickets from being reopened if a customer responds with a thank you. More recent efforts have focused on using Freshdesk's "Freddy AI" to generate plausible responses to customers and boost productivity. Freshdesk has introduced a number of features around this such as 'Summarize'.
Addons are available to introduce machine learning into workflows, as well as a field service management platform.
The good people of Freshworks seem to take security very seriously. The company claims that its servers are hosted in "world-class data centers that are protected by biometric locks and 24-hour surveillance".
All Freshdesk accounts come with an SSL certificate, which is enabled by default. Customers are free to set up their own support domain or vanity URL. You can also set up your own custom SSL URL - Freshworks claim they can get this feature up and running in 72 hours.
Freshworks also claim that all customer data is encrypted when at rest and that they use SHA-256 encoding (presumably for storing sensitive data like passwords and credit card numbers).
Freshdesk support pages are well-laid out and contain all the sections you'd expect for navigating such a complex platform. We were particularly delighted to see a "Getting Started" section which includes common topics like setting up support channels and getting to grips with the Admin section.
Despite the large number of tools and features that Freshdesk brings to the table, we found the software to be surprisingly easy to use. It's well organized, and makes it easy to start answering tickets and chats right away.
Read our full Freshdesk review.

Best live help desk support
Reasons to buy
+
Highly user-friendly
+
Excellent integrations
+
Omnichannel
Reasons to avoid
-
Expensive for small businesses
LiveAgent uses a merged narrative model where all communications with the customer are presented to the agent as a unified conversation, irrespective of the channels used.
This blended call center solution has sophisticated rule-based escalation, live chat, scripting, call logging and recording. And, it includes analytical analysis to gauge service standards and avoid customer satisfaction issues.
LiveAgent offers a free plan that's surprisingly full-featured. You get one live chat button, ticketing for one email address, and call center support for a single phone number. The big catch is that the platform only captures up to seven days of your support history.
The 'Small' plan includes ticketing for up to 3 incoming/outgoing e-mail accounts, 2 live chat buttons, 10 departments, a single live chat button and API key, a Knowledge Base . Ticket history is stored indefinitely and you can create up to 20 predefined answers.
The 'Medium' plan includes all of the above as well as ticketing for up to 10 incoming/outoing e-mail accounts. You also get 5 live chat buttons, 20 departments, custom domain hosting and most crucially Call Center Support.
LiveAgent claims that their 'Large' Business plan is their most popular. This includes everything in the 'Medium' plan as well as ticketing for up to 150 incoming/outgoing e-mail accounts. You'll also receive 20 live chat buttons and 3 WhatsApp accounts.
The 'Enterprise' plan is LiveAgent's most expensive tier. It includes all the perks of the 'Large' plan plus ticketing for up to 500 incoming/outgoing e-mail accounts.
You can optionally add support for the social networks for $39 each per month.
If you want to trial any of the paid plans, you can do so for 30 days provided you have a company e-mail address. If you use a regular e-mail your trial lasts just 7 days.
Integrations are also available, such as for Zapier, tracking with Google Analytics, email marketing with MailChimp, eCommerce with numerous packages, CRM, CMS, and social media via Facebook and Twitter.
LiveAgent offers 24/7 technical support by phone, live chat, and email. There's also an extremely comprehensive online support portal.
We were particularly pleased to see a link at the very top of the portal to the new 'live status' page, which reported that unless you were relying on LiveAgent's New Jersey data centers the network has been functioning perfectly for the past 90 days.
The 'Getting Started' section of the Knowledge Base also has some extremely useful articles.
All the LiveAgent servers are are based in US, Asia and Europe but you can choose store your data in US the Europe.
Their pricing page also mentions that all accounts are secured using SSL to keep your data safe. After doing some probing in LiveAgent's comprehensive knowledge base we found that data is encrypted using TLS 1.2 when in transit between clients are load balancers. Database backups are also encrypted when at rest. You can also filter access to the platform by IP address.
Overall LiveAgent does a nice job with auto-routing tickets across teams and helping your support agents stay on the same page when dealing with an influx of customer requests but we'd like to see cheaper/free support for social media accounts.
Read our full LiveAgent review.

A comprehensive online help desk solution
Reasons to buy
+
Market leader
+
Easy to use
+
Works well on mobile
Reasons to avoid
-
Some functionality not included by default
Zendesk Support is a software package that provides organization with a variety of customer support interactions in one accessible database. It has the features for an efficient workflow, including web widgets, the ability to search a customer's history, and predefined ticket responses.
Another standout feature is integrated surveys for customer satisfaction ratings, combined with analytics and performance dashboards to track ongoing performance. Its ticketing management system provides a lot of fine-grained control over tickets.
SInce our last review in 2020 ZenDesk has simplified its pricing into 4 main tiers. This is a big improvement as previously there were no fewer than 7 base modules with specific features for each application.
The 'Suite Team' tier is the lowest price at $59 per agent per month if you're paying monthly or $49 per agent per month if you pay annually. It comes with a number of respectable features including a ticketing system which arranges all conversations into a central hub.
Even at this basic tier the platform also supports connecting with clients via email, chat voice and social messaging, as well as 'Standard' bots and macros which can automate responses to basic queries. You also can set up a help center, access analytics through prebuilt dashboards and integrate over 1,000 apps.
The 'Suite Growth' plan is priced at $99 per agent per month if paying monthly or $79 per agent per month if paying annually. The plan includes all of the above, as well as extra features like being able to create customized support forms, SLAs, CSAT ratings and a self-service portal.
The 'Suite Professional' plan is Zendesk's most popular subscription. It costs $125 per agent per month if paying monthly or $99 per agent per month if you pay by the year. It includes all the perks in the above plans plus custom analytics, a live dashboard and the ability to link Slack and e-mail conversations to tickets,
ZenDesk also offer a 'Suite Enterprise' plan, which has perks above and beyond existing tiers such as a sandbox to test out new features and workflows and very high API rate limits. They encourage interested subscribers to contact their sales team for pricing information.
You can sign up for a free 14-day trial with no credit card required.
ZenDesk also claim to have 24/7 security and carry out regular network scans both within the company and with the help of third-party penetration testers to make sure security is up to scratch.
All communications with Zendesk UI and APIs are encrypted via industry standard HTTPS/TLS (TLS 1.2 or higher) over public networks. Service Data is encrypted at rest in AWS using AES-256 key encryption. You can also set up your own hosted TLS certificate for your organization's help center.
While we're talking help centers, there's dedicated support pages for the ZenDesk suite, which contain helpful introductions to tools like 'Agent Workspace' and how to use the website or mobile app to have conversations with customers. The 'Support and Ticketing' section contains answers to common questions like how to manage the ticket workflow or how to integrate with Slack. The Help page also has detailed guides on common Admin issues such as user management, account settings and billing, as well as integrating apps.
Overall, Zendesk is a powerful CRM software provider with a range of solutions for businesses of all sizes. We didn't come across too many negatives when we were testing it out, although the pricing of its high-end plans is quite steep.
Read our full Zendesk Support review.

Cloud-based ticketing for organizations of all sizes
Reasons to buy
+
Great features
+
24/7 support
+
Simple interface
Reasons to avoid
-
Relatively expensive
-
No native integration support
As the name suggests, HelpDesk is a cloud-based ticketing system for organizations of all sizes. The company themselves claim that over 5,500 'experts' are helping customers through its automation features.
Unlike the myriad of subscription options usually offered, the HelpDesk pricing page seems to offer just two.
The 'Team' plan costs $29 per agent per month if billed annually or $34 per agent if you pay month to month. This includes obvious benefits like having all your messages in one dashboard, inclusion of all customer data within tickets and even a 'private' notes feature for agents to share observations. Other perks include customizable canned responses and using AI to enhance text. Agents can also use automation to speed up repetitive tasks.
There's also an 'Enterprise Plus' plan, although you need to contact HelpDesk in order to obtain a quote for this. It has all the listed features of the 'Team' plan along with a few extras such as audit logs of any changes made to applications as well as tailored security assistance.
Naturally it's hard to say whether these add-ons are worth the extra cost without knowing the price. There's also no 'free' tier although HelpDesk offers a free 14-day trial with no credit card required.
One of the hallmarks of the platform is that agents can find individual cases easily, as well as edit multiple tickets at once. As pointed out in customer reviews, you can create ticketing lists using defined filters and tags to do this. You can also create custom fields to detail your tickets with additional requester information, as well as your own e-mail templates.
HelpDesk have clearly placed an emphasis on team collaboration on tickets. Aside from allowing agents to send customized canned responses, you can check the status of tickets simply to see to whom it's been assigned and change this with a few clicks.
One of the biggest draws of HelpDesk is that it's cloud-based, so should run effectively on any machine that has a web browser. From online reviews we've read, there are those who find the user interface clunky as well as those who find it quite intuitive. HelpDesk are keen to show how seamless it can be to automate tasks via a short online video demo.
HelpDesk have a dedicated Security page, where they confirm their data centers are provided by IBM Cloud, located both in Texas, US and Frankfurt, Germany. Connections are encrypted with the TLS 1.2 protocol but we couldn't find any information on how data's secured when at rest.
Both pricing tiers of HelpDesk include 24/7 support by e-mail chat and phone, though if you want a dedicated trainer to help you with the platform you'll need to sign up to the 'Enterprise' plan.
The Help Center is also an excellent resource, with clear guides on common topics like setting up your account and integrating apps.
There's a lot to love about HelpDesk. Although subs are a little pricy, for your money you do get dedicated 24/7 support by phone, chat or e-mail. The interface also seems to be very simple to master.
Read our full HelpDesk review.

The world's first Gmail-based helpdesk
Reasons to buy
+
Competitive Pricing
+
Easy setup
+
Mobile Apps
Reasons to avoid
-
Data Protection concerns
Hiver touts itself as the world's first Gmail-based helpdesk. In other words you can use it entirely from Google Workspace without installing any unnecessary extra software. In theory this means minimal fuss with setup and virtually a zero learning curve, provided you can trust your data to the gods of Google.
Hiver has three main pricing plans. The 'Lite' tier supports up to 10 agents over 2 shared e-mail inboxes. Users have unlimited access to e-mail templates and tags. You can also set up live chat, your own knowledge base, Whatsapp channel and shared contacts.
The 'Pro' plan includes all of the above, along with unlimited users, plus more emphasis on SLAs and analytics.
The 'Elite' plan includes a warning system for SLA breaches and skill-based auto assignment of tasks. Subscribers to this plan also receive help with making your data HIPAA compliant.
If you have over 50 'seats' Hiver encourage you to get in touch for custom quote. You can also sign up for a 7-day free trial of any plan without providing credit card details.
Hiver's chief-selling point is that it works as a help desk right from your e-mail. This means if your team has a shared inbox, it can turn e-mails into 'actionable tasks' as the features page puts it. Messages can be tagged and/or prioritized by users. They can even tag other users in notes to help collaborate on issues.
On the plus side if you and your team already familiar with Gmail and are happy to use the interface this will mean virtually zero time spent in getting to grips with it.
Hiver maintain a dedicated 'Security Center' on their website. Given that it sits on top of Gmail, we were pleased to see it answered one of the first questions we had right away : the company doesn't store your e-mails on its servers, instead leaving that to Google. They do, however, store some metadata like e-mail subjects.
When it comes to process e-mail data, they claim the 'raw' data is stored temporarily and encrypted until it's synced across Gmail accounts, after which it's deleted permanently.
All Hiver's servers use network firewalls and all data transmission to or from Hiver happens over 128-bit SSL encrypted connection. Their application endpoints are TLS/SSL only and score a rating of "A+" rating on SSL Labs tests.
Unsurprisingly Hiver uses Google SSO (Single Sign On) to access the app and users can revoke Hiver's access to their G Suite at any time.
The company has been working hard to be compliant with GDPR (General Data Protection Regulation) but therein lies the catch : in 2019 Google was fined for breaching the GDPR, so this begs the question whether you want to trust them with even more of your customer data.
Hiver has a dedicated Help Center, with helpful guides on topics like setting up your e-mail account and integrating a WhatsApp channel into Gmail. No matter which pricing plan you choose, all users receive onboarding support and 24/7 assistance via e-mail and chat.
Leveraging an existing platform to manage tickets makes perfect sense, especially if you can include extra features like live chat and assigning tasks to other users. Hiver's pricing plans are also very reasonable. It's down to you to decide if you can trust Google with more client data.
Read our full Hiver review.
---
Other help desk software to consider
Zoho Desk is the cloud-based, help desk software offering that focuses on being context aware. It includes features such as prioritization of higher importance or overdue tickets, dashboards to track quality metrics, and the support to create a Knowledge Base for simpler issues that can be self-serviced. Zoho Desk can be used by agents with mobile apps for iOS and Android.
Kayako is a help desk software offering that focuses on ease to use, and fosters a personal conversation with the customer. Standout features include support for the creation of multiple help centers each with their own content (termed Multibrand), live chat support, canned responses for common questions, support for SLA's, and the ability to automate the workflow with smart business rules.
Agiloft is another help desk option that aims to streamline operations and efficiency, and make actionable insights more easily available. It's a very scalable solution but also offers some very good pricing options. Agiloft have been a market leader since the 1990's, and the latest offering is slick and easy to both understand and use.
Bitrix24 is a powerful platform that includes a contact center as well as features for staff communications, project management, and CRM. The contact center aspect allows for a wide range of communications channels to be covered, not least live chat, social media messages, as well as SMS, email, and even phone calls. There's a free tier for up to 12 users.
Also see:
We've listed the best Contact Center as a Service (CCaaS) platforms.
---
How we tested the best help desk software
To test for the best help desk software we searched for a range of popular options as well as took recommendations from people we know who use help desk software regularly. We then tried each platform to see how user-friendly each was, as well as determine what range of tools and advanced options were available. Pricing also came into account when determining our best list.
Which help desk software is best for you?
When deciding which help desk software to use, first consider what actual needs you have. For example, someone simply wanting to communicate with a handful of people on a casual basis may find a a free options such as email or social media cheaper is the more cost-effective. However, for professional or business purposes, especially with a large number of people and on a regular basis, then you will probably want to look to the higher-end help desk software options to properly cater for your needs, while also providing for all of the more advanced tools that are included.
Are you a pro? Subscribe to our newsletter
Sign up to the TechRadar Pro newsletter to get all the top news, opinion, features and guidance your business needs to succeed!
Jonas P. DeMuro is a freelance reviewer covering wireless networking hardware.