Best bare metal hosting of 2023
Choose the best bare metal hosting and strip away the virtualization layer for maximum performance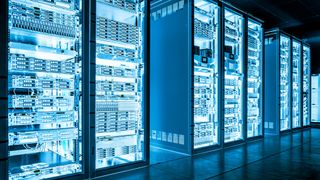 (Image credit: Shutterstock)
The best bare metal hosting services make it simple and easy to manage cloud services directly through your own servers for extra performance.
Bare metal hosting is a physical server dedicated to a single tenant/customer. Each server offered for rental is a distinct physical piece of hardware that is a functional server on its own.
Despite seeing the rise of bare metal servers in recent years, as a category, they are not new and have been commercially available since the early 2010's. Many big players now have bare metal server offerings as part of their portfolio, alongside cloud storage or CDN.
Bare metal servers remove the overhead hypervisor that enables virtualization with cloud computing services, meaning that there is nothing preventing applications from performing at their fastest.
However, some vendors' bare metal server offerings tout both the high-performance benefits of a physical server and the multi-tenancy benefits that come with virtualization.
Despite being often used interchangeably, the terms 'bare metal server' and 'dedicated server' refer to different types of servers. As such, it's worth asking yourself: bare-metal vs dedicated servers: which is the better hosting option? before making a decision.
With all that in mind, here are the best bare metal hosting providers currently on the market.
---
The best bare metal hosting of 2023 in full:
Why you can trust TechRadar We spend hours testing every product or service we review, so you can be sure you're buying the best. Find out more about how we test.
1. Oracle Bare Metal Instance
For performance-based bare metal hosting
Reasons to buy
+
Standard options
+
Fast random I/O
+
High Performance Computing
+
Gives users complete access
Reasons to avoid
-
Lacks the automation seen on other providers
If you need a highly tailored bare-metal server configuration that caters to specific workloads, Oracle's Bare Metal Instances could be for you. Options include a 'Standard' instance configuration for standard purpose workloads, which balances CPU cores, memory and network resources to suit a range of applications and use cases.
'HighIO', for performance-intensive database workloads with high IOPS requirements, offers local NVMe-based SSDs and delivers fast random I/O and high IOPs.
For big data workloads, there is 'DenseIO', and 'HPC Instance' is Oracle's most powerful config designed for massively parallel HPC (or high-performance computing) workloads.
These bare metal servers offer support for applications with intensive needs and can scale up to a whopping 192 cores (the most we've seen anywhere), 2.3TB of RAM, and 1PB of block storage. You can also select the processor you want — AMD, Intel, or Ampere.

2. Amazon EC2 C5 Instances
Established cloud server service offering bare metal hosting
Reasons to buy
+
Wide range of service options
+
High-end performance
+
Distributed analytics
+
Affordable pricing
Reasons to avoid
-
Cost effectiveness depends on the workload
Amazon's EC2 (Elastic Compute Cloud) is a technology which allows you to create and manage computing resources in the cloud.
Although EC2 instances are often virtual servers, Amazon now offers many bare metal options. These are often a better choice for demanding workloads like video encoding, scientific modelling, deep learning inference, multiplayer gaming: anything which needs to avoid being slowed down by virtualization, or needs direct access to physical resources and low-level hardware features.
Avoiding virtualization doesn't mean you have to ignore other AWS services, though, and your Amazon instance can take full advantage of Elastic Load Balancing, Auto Scaling, Amazon CloudWatch, and any other AWS features you might need.
Amazon's free tier includes the use of an EC2 instance for a generous 750 hours a month for a year. That's a virtual setup, not bare metal, but it's still useful as a way to try out Amazon's management features and learn how the service works.
Alternatively, if you're ready to jump in right now, low compute costs and hourly billing makes Amazon a very economical solution for many common tasks.

3. Alibaba Cloud ECS Bare Metal Instance
Highly configurable bare metal hosting
Reasons to buy
+
Up to 96 cores
+
Up to 768GB RAM
+
Storage configurations
+
Supports CPU configurations
Based on the company's next-generation virtualization technology, Alibaba's ECS Bare Metal Instance offers both the elasticity benefits of virtualization and the performance advantages of physical servers. Compatible with all Alibaba Cloud products, ECS Bare Metal Instance supports CPU configurations of between eight and 96 cores, in addition to instance memory expansion from 32GB to 768GB.
Storage configurations start from virtual server images or cloud disks and support mounting of multiple cloud disks for better storage capability. It is all protected by Alibaba's stringent security requirements, so you will not need to worry about your data's welfare.
Although the support can be slow to respond, the instant setup makes this bare metal hosting service appealing to users. You also get instant access to hundreds of add-ons, like VPN, Gateway, DNS, and ECS, among others.

4. Fasthosts Bare Metal Servers
Specialist UK bare metal hosting provider
Reasons to buy
+
Pay-as-you-go billing
+
Hard drive options
+
Optimize performance
+
You can pick where to host your server
For companies that want access to data centers and support based in the UK, Fasthosts Bare Metal Servers will let you run projects on single-tenant servers with dedicated resources, purchased by the hour or month with pay-as-you-go billing.
In terms of storage, you can choose between a hard disk for high capacity; SSD (for fast storage); or NVMe for speedy and capacious storage. You can choose up to 18 core processors and 192GB RAM and select either AMD or Intel processors.
Servers can be spun up in minutes, and they feature integrated load balancing for spreading resources around server infrastructure to optimize performance. Based on the location of your visitors, you can pick where to host your server and deliver an optimized experience (UK, US, Germany, and Spain). You can also choose from a wide range of popular operating systems (Windows and Linux).

5. Scaleway Elements Bare Metal Cloud Servers
Fast bare metal hosting deployment
Reasons to buy
+
Multiple Linux options
+
Fast deployment
+
Additional features
+
Scalable
Reasons to avoid
-
Configurating isn't the easiest to do
Scaleway Elements Bare Metal Cloud Servers offers hardware configurations based on Intel Xeon or AMD EPYC CPUs that are available in Ubuntu, Debian, CentOS and other Linux variants.
Deployable in a snap, configurations include General Purpose (balancing CPU, RAM and Disks for production environments); High CPU (boosted with CPU for big data applications); and High Memory (boosted with memory for virtualization or RAM-demanding applications).
They offer a slew of features that include remote booting from an ISO file, and the ability to manage servers via Scaleway Console or an API (to automate the creation, installation, reboot or deletion of services).
Hosted in France, Scaleway's hardware has been expertly designed and tested under extreme conditions in climatic rooms. Users will enjoy complete integration with Scaleway's cloud ecosystem, and the hosting provider also offers 24/7 technical support.

6. IBM Cloud Bare Metal Servers
Bare metal hosting from the IBM titan
Reasons to buy
+
Affordable services
+
Global data centers
+
Customizations
+
Storage can be expanded massively
Reasons to avoid
-
OS reload takes a long time
IBM positions its Cloud Bare Metal Servers offering as a more affordable alternative to AWS in many cloud computing scenarios. The company acquired SoftLayer and its bare-metal server capabilities back in 2013, and now runs more than 60 IBM Cloud data centers across 19 countries.
Its bare-metal servers can be customized to meet workload needs, with more than 11 million configurations available that can be paid for hourly, monthly, or through reserved capacity pricing. IBM uses the latest Nvidia GPUs, in addition to 1-, 2-, or 4-core Intel CPUs, to chew through heavy workloads. The setup is easy, there's great tech support, and the network is fast.
Users can choose their CPU technology from Intel, AMD, and NVIDIA. The storage can be expanded massively — 36 x 12 TB HDDs (432 TB) or 24 x 7.6 TB SSDs (182 TB).

DDoS protected bare metal hosting
Reasons to buy
+
Specially for gamers
+
DDoS protection
+
Unlimited bandwidth
+
Fully customizable
Redstation's bare metal servers benefit from multiple tier 1 transit and peering partnerships, meaning they are configured to give gamers the lowest pings even if they're located across the other side of the world from their teammates.
The company's fiber network offers unlimited bandwidth and is suitable for hosting applications needed to monitor and optimize performance, monetize moments and deliver advertising. Redstation's servers operate in a DDoS-free environment, so you won't have to worry about your gaming customers falling victim to a DDoS attack mid-session.
Redstation servers come with a pre-built library of operating systems, making them easy to use. Although there's no live chat support or knowledge base, the servers are fully customizable, and there is a 100% power and network guarantee. Note that the uptime guarantee doesn't factor in planned maintenance and upgrades.
Read our full Redstation review

8. HEFICED bare metal servers
State of the art bare metal hosting
Reasons to buy
+
State of the art facilities
+
Intelligent management
+
Robust security
+
Great control over your server
HEFICED's bare-metal servers promise high performance, robust security, and are available with a high level of customization. Used by companies such as IBM, Avast and PureVPN, the company's servers are located in ISO-certified, state-of-the-art Tier 3 data facilities which feature power and cooling redundancy to ensure maximum uptime and enterprise-grade infrastructure for mission-critical applications.
HEFICED has data centers located in Johannesburg and Sao Paulo, and multiple other locations in North America and Europe.
They also come equipped with Intelligence Platform Management Interface (IPMI) to ensure easy remote access and monitoring - and you get access to in-house tech support who are responsive and can solve infrastructure-related issues onsite without delay.
HEFICED gives you incredible control over your server, but it is suitable for intermediate and advanced developers, and it doesn't come with a straightforward installer.
---
Best bare metal hosting FAQs
How to choose the best bare metal hosting for you?
To select the best bare metal hosting for you, you'll want to first assess your workload needs, estimated traffic, and geographic region of the traffic. You'll want to consider the technical requirements, like the number of CPU cores and the amount of RAM, storage, and bandwidth you need for your workload to run smoothly.
You'll also want to check how configurable the hosting plan is, the speed of deployment, the OS support, and the pricing plans, among other things.
The best bare metal hosting: How we test
We've compared these bare metal hosting providers across multiple factors, from their technical specifications and customizability to the locations of their data centers and the quality of their server infrastructure. We looked at their security features, pricing plans, and overall performance, among other aspects such as speed of deployment and customizations available.
We checked what type of workloads they could run, their security features, the quality of the facilities the servers are located in, and the ease of signing up and purchasing the service.
Are you a pro? Subscribe to our newsletter
Sign up to the TechRadar Pro newsletter to get all the top news, opinion, features and guidance your business needs to succeed!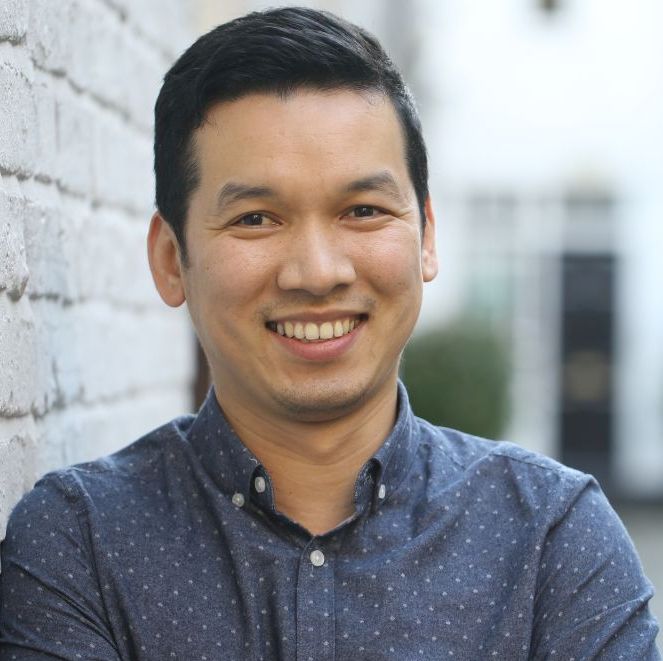 Managing Editor, TechRadar Pro
Désiré has been musing and writing about technology during a career spanning four decades. He dabbled in website builders and web hosting when DHTML and frames were in vogue and started narrating about the impact of technology on society just before the start of the Y2K hysteria at the turn of the last millennium.