Finding a great VPN is always a challenge, but when you're running Linux, it can seem almost impossible. Most providers focus all their attention on the most mainstream platforms, and if they're a Linux app at all, it's often underpowered, rarely updated, and with a fraction of the features you'll get on Windows, Android or Mac.
Fortunately, there are some very impressive exceptions. Providers who take the Linux market seriously. Who develop their Linux apps alongside the rest of the range, with all the big features: a platform equal, rather than an afterthought. And with support teams that have genuine Linux knowledge and experience, who can offer help when you need it. In this article we'll point you to some of the best Linux providers around, and explain just why they deserve a place on your privacy shortlist.
Today's top 3 Linux VPNs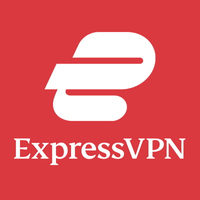 (opens in new tab)
1. ExpressVPN - best Linux VPN in the world (opens in new tab)
Much like on Windows, Mac, Android, and more, ExpressVPN tops our Linux VPN list. The interface is second-to-none - it's really easy to connect to your chosen server through the Linux client. Try it risk-free for 30 days and get 3 months free and unlimited secure cloud backup - for TechRadar readers!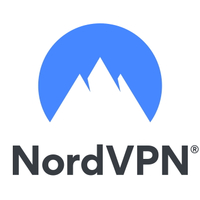 (opens in new tab)
2. NordVPN - straightforward and secure (opens in new tab)
It's hardly surprising that one of the most well known VPN providers out there sits highly on our Linux VPN recommendations. It scores especially high for security, with 'Double VPN' encryption and a thorough no logging policy audited by PricewaterhouseCoopers.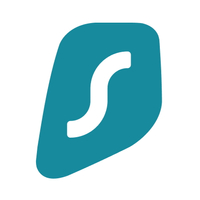 (opens in new tab)
3. Surfshark - an affordable Linux VPN (opens in new tab)
Surfshark might not quite match Nord and Express on sheer quality, but it boasts a way better price tag. You can get it for an effective monthly cost of under $2.50 USD and, like the two above, is great at unblocking overseas Netflix catalogs and other streaming services.

The best Linux VPNs in full:
Every Linux user has their own VPN preferences, but ExpressVPN works hard to cater for everyone. There's a lightweight command line app with .deb and .rpm packages for Ubuntu, Debian, Fedora, Arch, Mint and more. If you prefer a graphical user interface (GUI), install the Chrome or Firefox extension and you can control the app directly from your browser. Or you can set it up manually and use the service from Network Manager or any suitable OpenVPN-compatible app.
ExpressVPN's Linux app doesn't compromise on features, either. It comes with the company's own speedy and secure Lightway protocol, for instance. And the Linux app gained support for ExpressVPN's tracker and malware-blocking Threat Manager even before the feature turned up on Windows.
Whatever feature you're using, you'll benefit from ExpressVPN's enterprise-level security technology. No need to take our word for it, or even theirs: the company has put itself through 15+ public audits covering its apps, servers, no-logging policy and more, confirming it lives up to every word of its privacy promises.
The service scores just about everywhere you look. The app connects quickly, speeds are good and we very rarely see any connection drops. Superb unblocking performance regularly gets us access to Netflix, BBC iPlayer, Amazon Prime, Disney+ and a host of other streaming sites. And if any of this doesn't work as it should, no problem at all, because you can generally be talking to ExpressVPN's excellent support team within a couple of minutes via 24/7 live chat.ey-back guarantee.
---
Many VPNs reserve their best features for Windows, maybe Macs, but never quite get around to delivering them on Linux. NordVPN does things differently. It may 'only' have a command line offering, but this still supports all the core encryption and VPN technology, a top-quality kill switch to protect you if the connection drops, automatic VPN connections, the ad and tracker-blocking Threat Protection, and more.
Some of these features go way beyond anything we see elsewhere. For example, NordVPN's Meshnet allows you to create a secure private network for multiple devices, wherever they are in the world. Once it's up and running you can share folders, play network games, route traffic through them, as though you were all in the same building (only with the added security of an encrypted NordVPN connection.)
If you're not so interested in the technicalities, though, that's okay too: NordVPN is just as smart a choice for regular users. A huge network of 5,500+ servers spread across 60+ countries means there's a NordVPN node somewhere near you; the company's WireGuard-inspired Nordlynx protocol delivers leading-edge speeds; there's top-notch unblocking of Netflix and other streaming sites; and although this is a Linux list, NordVPN also run on an array of other platforms, including Windows, Mac, Android, iOS, Chromebook, Firestick, Xbox, Playstation, Chrome, Firefox, Edge and more.
---
If you're not keen on the command line apps offered by ExpressVPN and NordVPN, Surfshark's stylish GUI app is sure to appeal. There are no commands to learn, no cryptic settings, just an appealing graphical interface which looks much the same as the rest of Surfshark's range. (If you actually prefer the command line, the legacy CLI app is still available.)
The Linux app doesn't quite have as many features as some of Surfshark's others. There's no Whitelister, for instance, Surfshark's split tunneling feature which allows traffic for selected apps to bypass the VPN. But the most important tools are present and correct - the kill switch is a recent arrival, for instance - and we've no doubt extra functions will be added soon.
The rest of the service delivers more than we'd expect almost everywhere. Surfshark has servers in almost 100 countries; there are no annoying limits on the number of devices you can connect; download speeds are some of the fastest we've seen, and the service unblocks Netflix and about everything else we can throw at it.
We noticed a handful of small issues, too. The service didn't block as many trackers as the best of the competition, for instance, and although the starter prices are low, they leap up on renewal. But overall Surfshark is an excellent all-rounder, easy to use, but with some powerful features, which scores highly for all the key measures of a quality VPN..
---
Proton VPN's Linux credentials are obvious from the moment you hit the website. The service has two Linux apps; a gorgeous GUI, and a lightweight CLI. Distro support is impressive, and includes Debian, Ubuntu, Mint, MX Linux, Kali Linux, Elementary OS, Fedora and Arch Linux/ Manjaro. The website even includes an installation guide for each distro, with many useful extra tips and details you need to know.
Linux feature support is better than most, too. Sure, the CLI app doesn't offer split tunneling (yet), but it's included with the GUI edition, along with a rock-solid kill switch, and Proton's own ad, malware and tracker-blocking tech.
The company is particularly strong on the privacy front. Most VPNs use a tracker or two on their website and Android apps, for example, even if they're only Google Analytics and a crash reporter: we noticed Proton VPN doesn't have a single one. This is a provider which lives up to its privacy promises.
The service does have an issue or two. We found the Windows app can take up to 10 seconds to connect (some apps need only 1-2), for instance. Support doesn't match the best of the competition (there's no 24/7 live chat, support site articles aren't always as helpful as we'd like) and prices are a little above average.
Overall, though, this is a quality VPN, especially for Linux users. Go find out for yourself: Proton VPN's excellent free plan (100+ servers, 3 locations only) provides an easy and risk-free way to explore the service before you buy.
---
While some VPN providers pay little attention to their Linux apps, Private Internet Access's (PIA) offering stands out for all kinds of reasons. It's an easy-to-use GUI app rather than command line, with advanced features, such as ad-blocking and split tunneling. It has wider distro support than most, running on Ubuntu, Mint, Debian, Fedora, Arch Linux. And as it's open-source, experts are free to look at the code and confirm it's just as secure as PIA claims.
PIA took another big transparency step by having its no-logging policy, network and management systems independently audited by Deloitte. The results showed PIA's servers are carefully set up to leave no trace of your activities: great news. PIA needs to go through many more audits before it can begin to compete with the likes of ExpressVPN or NordVPN, but this is a solid start, and we hear more reports are on the way.
The service isn't perfect in every area. PIA's peak speed is in the bottom half of our performance charts, for instance. But at around 500Mbps, that's still more than fast enough for just about everyone, and PIA made up for any concerns with its effective kill switch, excellent Netflix unblocking, comprehensive browser extensions and helpful live chat support.
PIA's most eye-catching feature, though, has to be its value. Its price of around $2 a month on the three-year plan is less than half the price of most of the competition, amazing for the quality of the service you're getting, making it one of the best VPN deals around.
---
Linux VPN FAQ:
Does Linux need a VPN?
Opting for Linux gives you an advantage in privacy and security when compared to other operating systems, but it can't shield you from every threat, and adding a VPN to your system brings all kinds of privacy benefits.
Connect to a VPN and your traffic is directed through a secure and encrypted tunnel to the VPN server, for instance, then on to its real destination (whatever site or resource you're trying to access.) This ensures hackers can't snoop on your traffic, even when you're using dodgy public Wi-Fi, and your local network and ISP won't be able to see anything of what you're doing online.
Meanwhile, whether you're connecting to a P2P torrent peer, a regular website or something else, it'll only see the IP address of the VPN server, rather than yours. There's no way for anyone to see that it's you downloading that torrent, visiting that website or anything else.
The best VPNs have servers in VPNs all around the world, making them ideal for accessing content which might be blocked in your country. Whether you're looking to view US Netflix or access uncensored news your government really doesn't want you to see, a good VPN can unblock the content you need.
What is today's best Linux VPN?
Top of our list in the Linux VPN stakes is ExpressVPN (opens in new tab). Much like most of the best Linux VPNs, it is CLI-based but still really easy to use. Server-wise, it has around 3,000 of the things shared between 90-odd countries. It's really string on unblocking geo-restricted content and banned apps, and we like that there's always a handy customer service operative at the other end of the live chat line.
What makes the best Linux VPN
A quality Linux VPN must provide its own app, simplifying the setup process and making the service easier to use. Some VPNs have command line (also known as CLI) apps, an increasing number have full GUI apps, a few even have both: check your prospective provider carefully before you sign up.
Make sure the app has all the features you need. VPN websites often have lengthy lists of amazing features, but 'forget' to mention that some of the best aren't available on Linux, as they're so focused on other platforms. Don't assume the app has any particular feature until you've seen it confirmed on the website.
A support team with real Linux experience is a big plus (even if you're an expert, you might need help occasionally.) Browse any Linux support pages for clues that a provider knows what it's doing. A couple of short pages last updated five years ago is probably a bad sign, but a lengthy list of detailed and genuinely useful content is far more encouraging.
It's not just about Linux features, of course; the key ingredients of a great VPN are the same for every platform.
Look for a service with locations in all the countries you need, with regularly-updated apps, and support for the fastest and most secure protocols (WireGuard, Lightway, Nordlynx, OpenVPN.)
You'll need a reliable kill switch and leak protection to keep your identity safe if the VPN drops.
Many providers have a strict no-logs policy to confirm they're not monitoring your traffic. That's good, but it's even better if they've had the service independently audited, to confirm they're delivering on these promises.
If Netflix unblocking is important for you, check the provider's website to see exactly what it claims to unblock. And browse the rest of the feature list for extras which particularly matter for you. If you regularly travel to countries which block VPNs, for instance, look for services which use obfuscation, technical trickery which makes it more difficult to detect VPN usage.
Can I use a free Linux VPN?
Linux is free, so opting for a free VPN might seem like an obvious choice. But it's generally a very bad idea which leaves you even more vulnerable to privacy and security problems than if you didn't use any VPN at all.
The problem with most free VPNs is that although they don't ask you for money, you'll pay in other ways. Some display ads, introducing the possibility that you'll be tracked, or perhaps infected by malware. Others have been found to log your browsing history. We've even seen one say that it'll send screenshots of your device back to the provider.
Even when a provider is totally honest, the reality is that maintaining a quality VPN service is expensive. Take the free option and it's highly likely you'll be signing up for a service which compromises on speed, reliability, security, software development and more. You're just rolling the dice and hoping that somehow it'll be 'good enough.'
But the real question is: why take that risk? Private Internet Access (PIA) is one of the best VPNs around, for instance, but although it's not free, sign up for the three-year plan and it'll cost you under seven cents a day. Whether you choose PIA or any of the other providers we've listed above, they're not expensive, and we think any costs are well worth paying for the service and security you get.
What is a Linux VPN for?
VPNs were originally used to allow remote workers to log in to the corporate network remotely over a secure connection.
In essence a VPN works by routing all your Internet traffic through another computer, which could be on the other side of the planet. For all intents and purposes, it'll appear you are browsing the Internet through that remote computer.
We spoke to Linux User & Developer back in 2018 who explained to our readers all the pros and cons of VPNs on Linux.