Regardless of whether you use your favorite VPN full time or just on an as-needed basis, bringing your VPN and Chrome together can totally streamline your browsing experience. Google Chrome is the most popular browser there is, so it makes sense to use an extension that provides access to a provider's network of servers right within your browser.
Due to its popularity, many VPN providers have introduced their own Chrome extensions to help bring more features like geo-unblocking and security right to your browser. This not only lets you easily access the features of your VPN, but also puts everything just a click away in Google Chrome.
In this guide, we've summarized the best of the best when it comes to the right Google Chrome VPN extension for your needs, including both free and paid-for options. Read on to find out all the details!
How to choose the best Chrome VPN
Of course, among this bewildering array of potential add-ons for Chrome are extensions from VPN providers, but how do you go about picking out the ideal VPN for Chrome?
For starters, your VPN should be just as easy to use and navigate as Google Chrome itself. From setting up the extension to using it daily, we really value ease-of-use.
If you've decided to use a VPN, you'll no doubt be looking to protect your privacy while surfing, and to bypass censorship or unblock geo-restricted content. And as always, you'll want strong encryption and protocol support for tight security. All the choices below have those assets in common. Performance levels are also important, especially if you're keen on using Chrome to access streaming services or downloading torrents — you don't want your VPN to slow down what you're doing.
The five options we've picked out below are all paid-for, fully fledged 'premium' VPNs that offer unlimited use once you've signed up, rather than free extensions that have their limitations. We explain more about the distinction further down this article —picking up a free option may suit you better in some circumstances.
The best Chrome VPNs in 2023
(opens in new tab)
Best Chrome VPN 2023 - Get 3 months free with an annual plan (opens in new tab)
ExpressVPN routinely delivers on the software front, and its Chrome VPN extension is no exception. It's easy-to-use, has some neat features and — unlike a lot of the competition — is a genuine extension rather than a mere proxy.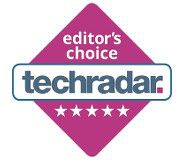 (opens in new tab)
Right from the get-go, you can tell that the Chrome extension has all the usability and smarts you'd expect from ExpressVPN's usual Windows and Mac clients. So, you can immediately turn on, change location and alter settings in the extension itself.
The Chrome VPN service did well in our performance tests. It maintains a favorable privacy policy with no logging of traffic data or online activity. Indeed, on the security front, the ExpressVPN extension also boasts settings to prevent HTML5 geolocation from revealing your real location while using HTTPS Everywhere to automatically force connections to the HTTPS versions of websites whenever they're available. It's always about safety first with ExpressVPN.
If the main reason for kitting your Chrome browser out with a VPN is to stream shows from abroad, then you'll also be pleased to hear about Express' pretty faultless unblocking record. Netflix, BBC iPlayer, Hulu, Amazon Prime Video — it can get around geo-restrictions on them all.
One thing to bear in mind here is that you cannot use the ExpressVPN browser extension without having the appropriate ExpressVPN desktop app installed as well. If this is a major problem for you, then there are standalone Chrome extensions that can be used instead. That may make the choice for our #1 spot seem controversial to some.
But if you're coming into this wanting all the bells and whistles a premium product offers then you're probably going to want to use it on your desktop (and mobile, and streaming device, etc.) anyway, so this doesn't feel like a major disadvantage to us. In our view, ExpressVPN is still the best overall option on the market, and that means the same goes for Chrome.
---
(opens in new tab)
When we tested and reviewed Private Internet Access (PIA) one of the things that stood out most was the quality of its browser extensions. They genuinely add value — which is saying something, considering how affordable PIA is as well, especially when opting for its 3-year plan.
Using it on Chrome is effortless, and it brings loads of extras to the table. There are bonus privacy tools, for starters, that can prevent websites accessing your location, camera or microphone. They're able to stop WebRTC leaks, and variously block or disable Flash, third-party cookies, website referrers, hyperlink auditing, address and credit card autofilling, and more. That's strong stuff, in a market filled with extensions that are merely considerably stripped back versions of their full-fat counterparts.
The extension on offer here applies only to Chrome browser traffic and outside of Chrome, it isn't as fleshed out a service as ExpressVPN — but that doesn't mean it isn't worth considering, especially at the reasonable price points for longer-term plans.
If you're in it for the Netflix unblocking, then we successfully got PIA to access US Netflix, Amazon Prime Video, iPlayer, C4, 9Now and Disney Plus.
The download speeds while the VPN was turned on came in at an above-average 510Mbps, still a decent connection for most folk.
---
When it comes to browser extensions, Windscribe is in its element. Look at some of the blogging that its team does around what the best Chrome VPN extensions really look like, and you'll get some pretty...forthright opinions.
In short, the provider takes the 'freemium' model to its Chrome extension. That's great news for you, as it means that there's a very solid free VPN option on offer for all that you can get started with and start using in Chrome in mere seconds (literally).
That gives you plenty of geo-spoofing prowess and IP privacy with a monthly data-use limit of 2 GB (or a very generous 10 GB if you're happy to give Windscribe your email address). And even with this option, at our last count there were over 10 countries that you could connect to, including the US, Canada, Germany and the UK. And it doesn't stop there, as it also kicks in added extras to make your browser a better place, with additional ad and malware-blocking.
Of course, in an ideal world, Windscribe wants you to be so impressed that you'll go on and sign up to its Pro plan. It's a little pricier than much of the competition these days, but means you can use the service on unlimited devices simultaneously (including Windows, Mac, Android, iOS and Linux) and offers 100+ server locations across more than 60 countries.
---
(opens in new tab)
Sign up to NordVPN and get its Chrome extension, benefitting from major security perks, including the firm's CyberSec feature which is designed to block adverts and prevent you accessing malware-laden sites, making your browsing a more streamlined and safer experience. The extension is also lightweight and user-friendly, with just a simple couple of clicks needed to get things going.
Performance-wise, NordVPN is one of the fastest VPN available, backed by its large server network at your disposal, with over 5,400 servers and counting across the globe. NordVPN has a 'no logs' privacy policy, too, that's audited by the esteemed and independent PricewaterhouseCoopers.
You'll see above that NordVPN scores pretty low compared to most from users on the Chrome Web Store. Some reviewers suggest it's pretty buggy - although that's not something we encountered to any degree in our testing. Thankfully, Nord has a handy 24/7 live chat support system in place, which should come to your rescue if anything goes wrong.
---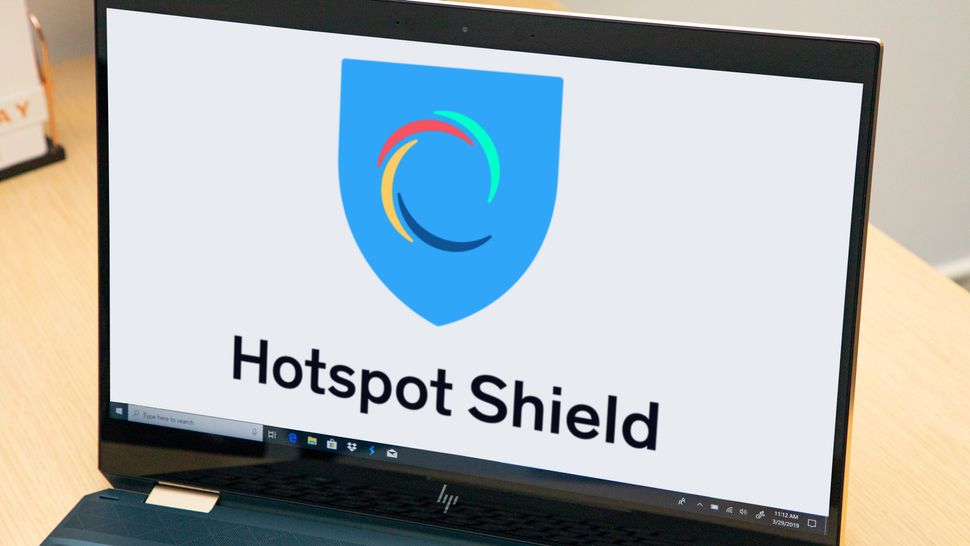 (opens in new tab)
In our latest round of VPN testing, Hotspot Shield's Chrome VPN extension once again proves a big hit thanks to its variety of configurable settings and features including Auto-Protect and Bypass list tools, which allow for even better privacy. Better still, Hotspot spoils users with the choice of both its Free and Elite Chrome extensions.
The reasons we like it is thanks to its friendly app to use, won't slow down your web traffic and will help mask your IP address and block WebRTC without the need to part with a single dollar. But the downfalls also remain the same, the main two being the fact you're stuck using only one server based in the US and you only get an allowance of 500 MB per day of use.
So certainly give the free version a whirl, but for something more fully formed you'll want to pay the effective few dollars a month and crank things up to Elite. That shows off all of Hotspot Shield's best bits, making it a proper tool for watching worldwide streaming content, no matter where you are, and proving a handy companion to torrenters.
Either way, the Chrome VPN extension only takes a couple of clicks before you're up and running. While with the Elite, app, you're automatically assigned to the optimal server with the fastest connection speed. And if you just want to get stuck straight in with that paid-for option, you do get a 45-day safety blanket within which you can cancel and get a refund.
---
Chrome VPN FAQ
What is the best Chrome VPN?
If you're looking for a complete Chrome experience, then we'd direct you ExpressVPN's way (opens in new tab). Also topping our guide to the best all-round VPNs, Express packs a huge amount of functionality to its Chrome extension in terms of privacy, security and unblocking geo-restricted content. We also like how handy its 24/7 live chat support is - real human beings on hand to get you out of any pickles you find yourself in.
What can a Chrome VPN extension do?
There are several reasons why adding a Chrome VPN extension is well worthwhile on your computer. Firstly, in the case of providers like ExpressVPN and NordVPN, it just makes functioning your VPN much quicker and easier to do - the best Chrome VPNs have a super straightforward On/Off button and all the basic tools you need for changing servers and avoiding those geo-blocks.
Picking one of our top providers from this article means access to Netflix unblocking, geo-spoofing and online security from the convenience of the browser you use day-in day-out.
What are Chrome VPN proxies?
Some - or rather, most - VPN proxies only work within the Chrome browser itself. So take a provider like Windscribe, for example, that has its own free Chrome proxy that can still hide your IP address and unlock streaming content (with data limitations in place) but lives separately from its 'Pro' VPN tier.
The rare alternative is how a provider like ExpressVPN (opens in new tab) works. Its Chrome extension works like a control hub for the core VPN tool that you need to have downloaded to your computer already. So handy if you're a fully signed up member of that service already, but not so good if you were just looking for a standalone proxy to live and work in your Chrome browser only.
Does Chrome have its own VPN?
This article would be a lot shorter if it did! No, Google doesn't offer a VPN to its loyal tribe of browser users. But luckily the Chrome Web Store is practically overflowing with them and Google does allow these third-party extensions and proxies to be added to your browser for quick easy use.
Should I install a free Chrome VPN?
You certainly can, but we'd exercise a little caution before you do.
There are literally hundreds (possibly thousands) of free VPN extensions in the web store. But unlike our top picks above, they very infrequently can boast the kind of protection and verified privacy policies that you can rely on. They may allow you to change location to another server, but what about the ads, the lack of extra functionality, and where exactly is your information going to next?
Don't forget that these free services have to make their money from somewhere. And at least the free options on this list work to a 'freemium' model where the free proxy is a gateway to hopefully convert you into a paying customer eventually.
Read more: