Mailbox.org is an excellent secure email service with broad features and a user-friendly interface.
Pros
+

User-friendly interface

+

Sophisticated encryption

+

Free trial available
Cons
-

No free plan

-

No mobile app
Why you can trust TechRadar We spend hours testing every product or service we review, so you can be sure you're buying the best. Find out more about how we test.
Mailbox.org is rated as one of the best secure email providers in the world.
Many email providers offer their services for free. But you'll be right to wonder while someone is offering something for free. In exchange for using these free services, you give the owner access to your data, which they can use for advertising or sell it directly to earn revenue. Many people are not convenient with this arrangement and seek secure email providers that don't harvest their data. Mailbox.org is one such provider.
Mailbox.org was launched in 2014 in the wake of global surveillance revelations spearheaded by whistleblower Edward Snowden. It was a rework of JPBerlin, a German email hosting service. JPBerlin began over two decades ago and has enough experience in providing email services; Mailbox.org built on this experience to offer an email platform focused on security and privacy.
Many individuals and businesses around the globe now use Mailbox.org as their email provider.
Mailbox.org: Plans and pricing
Mailbox.org doesn't offer a free plan, which is a disadvantage. But its most basic plan costs just $1 per user per month, which is very affordable. This Light plan gives you access to 2 GB of email storage and 3 alias addresses.
The next plan, Standard, costs $3 per user per month. It gives you access to 10 GB of email storage, 5 GB of extra cloud storage, and up to 50 alias addresses.
The most expensive plan, Premium, costs $9 per user per month. It gives you 25 GB of mail storage, 50 GB of extra cloud storage, and up to 250 aliases on a custom domain. It also includes priority email and telephone support.
You can take advantage of the 30-day free trial period to test your plan before making a payment. You're free to upgrade or downgrade your plan at any time.
Mailbox.org: Features
Mailbox.org offers many valuable features, including
End-to-End Email Encryption
End-to-end encryption is a security protocol preventing any unauthorized party from accessing data while it's being transmitted. When you hit the send button, your email is encrypted on Mailbox.org's mail servers and can only be decrypted on the recipient's servers using a secret key. Without that key, no one can decrypt your email contents.
End-to-end encryption implies that Mailbox.org's administrators can not even read the contents of your emails. Neither can they provide the contents to any legal body that requests it.
Cloud storage
Mailbox.org offers extra cloud storage for your files. You can keep photos, videos, audio, documents, etc., securely on Mailbox.org's servers. The Standard plan offers 5 GB of cloud storage and the Premium plan offers 50 GB of cloud storage, which is enough for most people. Unfortunately, the Light plan offers no extra cloud storage apart from the 2 GB allocation for emails.
Alias address
An alias is an extra email address that forwards to your main address. It allows you to interact with people or applications without giving out your main address. For example, if your main address is Joe@mailbox.org, you can create an alias of joe+edu@mailbox.org for educational emails, john+work@mailbox.org for work emails, and joe+shopping@mailbox.org for online shopping emails. The key is the "+" symbol followed by anything you want.
Users on the Light plan can create just 3 email aliases. Users on the Standard plan can create 25 aliases on a Mailbox.org domain and up to 50 on a custom domain. Users on the Premium plan can create 25 aliases on the mailbox.org domain and up to 250 aliases on a custom domain.
Custom domain
Many individuals and businesses need emails with a custom domain name because it makes them look more professional. Mailbox.org allows you to use a custom domain; you just need to change the MX records on your domain registrar to forward to Mailbox.org's mail servers.
Calendar
Mailbox.org offers a calendar tool that you can use to plan your schedule. You can create and monitor your schedule meticulously with this tool. You can create multiple calendars for different purposes, e.g., one for holidays and another for school time. You can also share your calendars with other Mailbox.org users.
Contacts
Mailbox.org offers a tool to help users store and manage their contacts. You can create a contact at any time and retrieve their information whenever needed. You can share your contacts with other Mailbox.org users and import existing contacts from other email platforms.
Video conferencing
Mailbox.org offers a secure video conferencing tool as one of its complementary features. You can make video calls with other Mailbox.org users and be sure no third party is prying on the conversation.
Mailbox.org: Interface and in use
Mailbox.org has a simple interface that you'll likely find easy to navigate. The interface is minimal and uncluttered, and you can switch between different features easily. The drawback is that Mailbox.org does not have a mobile or desktop app, unlike some competitors.
Mailbox.org: Support
Mailbox.org provides direct support to customers via email. You can open a ticket on the website or message the company's support email directly. Typical users should expect a response within 48 hours while users on the Premium plan should expect a response within 24 hours. Premium plan subscribers can also access telephone support.
Mailbox.org: The competition
Proton Mail is one of the main competitors to Mailbox.org. It offers a broad range of features; a subscription gives you access to encrypted email, a calendar tool, cloud storage, and a virtual private network (VPN) service. It has a mobile app, unlike Mailbox.org. The drawback is that Proton Mail is a more expensive tool.
Mailbox.org: Final verdict
Mailbox.org is a good secure email service to use. It offers broad features, an intuitive interface, and is relatively affordable. The main drawback is that there's no mobile app, unlike most popular email tools.
We've featured the best email hosting.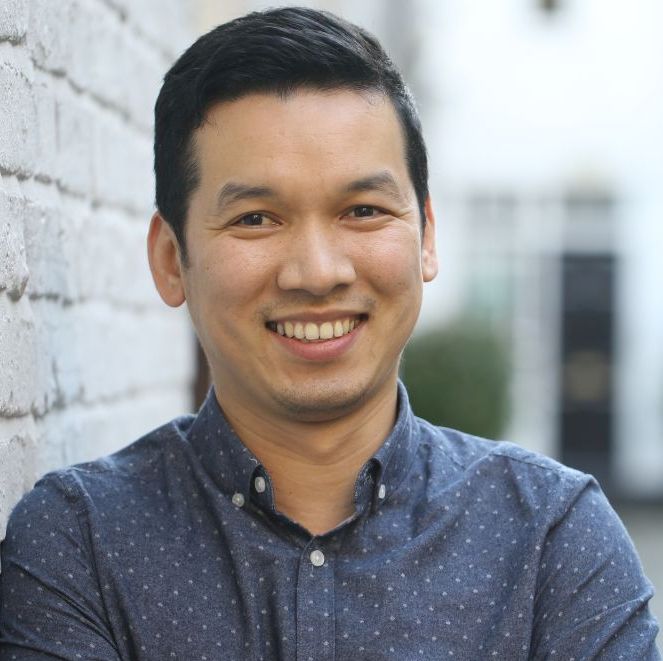 Managing Editor, TechRadar Pro
Désiré has been musing and writing about technology during a career spanning four decades. He dabbled in website builders and web hosting when DHTML and frames were in vogue and started narrating about the impact of technology on society just before the start of the Y2K hysteria at the turn of the last millennium.