Best free email service for 2023
There are a lot of great free email services out there.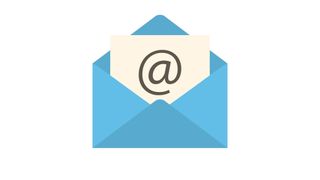 (Image credit: Shutterstock / Titov Nikolai)
Since the first email systems were invented decades ago, one thing has been relatively consistent; most of the biggest services on the planet remain free to use. You can get started without spending cash, whether it's Gmail, iCloud, Outlook, or Yahoo Mail. That doesn't mean all email services are the same because they are not.
You've come to the right place if you're looking for a new free email service provider. In this article, you'll learn more about what to look for when choosing a service and pitfalls to avoid. You can also read about the best free email services currently available.
What are free email services?
Why you can trust TechRadar We spend hours testing every product or service we review, so you can be sure you're buying the best. Find out more about how we test.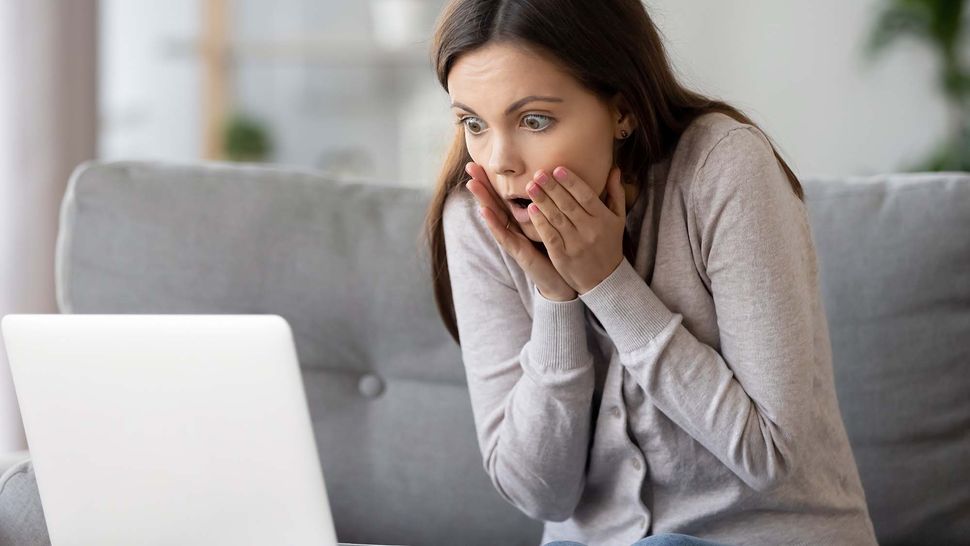 There are two ways to access email: clients and Webmail. The former use apps installed on your computer or mobile device. Once these apps are set up, you can access your email as the app interacts with a remote email server. Email clients download your emails onto your device for offline use.
Email clients come in many forms; some are stored on your devices by default. For example, Windows users with Office 365 will have Outlook installed, just as macOS users will see a native Mail app installed. Many third-party email clients are also available for download.
Before using an email client on a machine, you'll need to configure it by adding the domain email address, username and password, incoming and outgoing mail servers, and more.
Webmail, as its name suggests, is an email service you access through the internet via one of the best web browsers. In this case, everything is handled through a digital cloud rather than your computer or mobile device. Webmail is an excellent solution because it's accessible wherever there's an internet connection. By contrast, you can't access your new or otherwise emails without that internet connection. However, Webmail also comes with an added security risk since a third party stores your email; third parties are susceptible to hacks and other data breaches.
There are many benefits to using an email client over Webmail and vice versa.
Email clients are ideally suited if you have a lot of email accounts and want to access them in one location. As previously noted, email clients also enable access to previous emails offline. And because these emails are stored locally, you have more control over how these emails are backed up and stored.
In many respects, Webmail is a more straightforward solution because it doesn't require the installation of apps on each of your devices. Instead, you must open a web browser and type in your credentials to read your emails. In most cases, this also works through a browser on any of our best phones. Webmail also takes the guesswork out of storing emails since it's done online through a third party.
---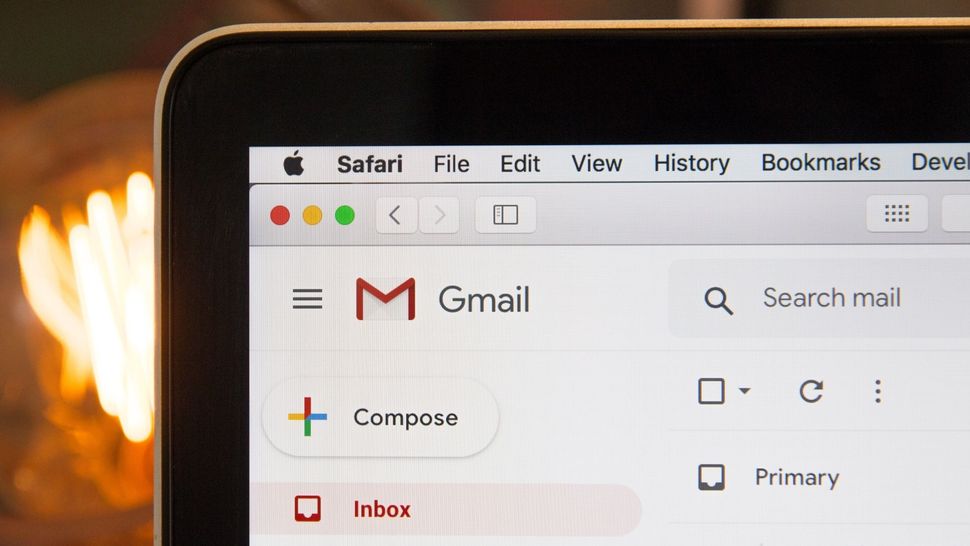 Reasons to buy
+
It starts with 15GB of free storage across all of Google
+
High level of security
+
Great sorting tools
+
Instant messaging built-in
+
Integrated with other Google services
Reasons to avoid
-
Saturated platform, might not be able to get the name you want
-
Label system vs. folder system
-
Targeted ads
Google's official email service is intuitive, secure, and easy to use, regardless of the platform. And yes, those platforms are plentiful, as you can access Gmail through its website, iOS or Android apps, and email clients, such as Outlook and Apple Mail.
First launched in 2004, Gmail offers a simple layout that has mostly stayed the same over the years. Therefore, it feels incredibly familiar. Signing up for a Gmail account is simple and only requires submitting your full name, date of birth, and preferred email name. On that last point, you might have some difficulties as the service is now being used by 1.5 billion users, so the name you want might not be available.
Once you find an acceptable Gmail name, you can immediately begin using your new account on support platforms. Better still, doing so only requires adding your name and password since Google has made the sign-in process a breeze.
Unlike other services, Google controls its Gmail email service and clients. Because of this, you can use all its best features regardless of location. These things break down when you use a third-party client, however. In these cases, not everything offered through Gmail translates successfully. One example is the inability to automatically sort the Gmail inbox using labels like Primary and Promotions. Yet, this is a great way to sort out your most important emails.
Additionally, Gmail works amazingly with other Google services such as Google Calendar, Google Meet, and Google Docs. However, it would be best if you used the official Webmail or clients.
Each new Google user receives 15GB of free storage. Google Workspace users now get 1TB. You can increase your storage limit by purchasing at any time, starting at $2 per month.
Gmail is among the most secure email systems. However, it's offered with targeted ads (like the rest of Google), for better or worse.
Read our full Gmail review.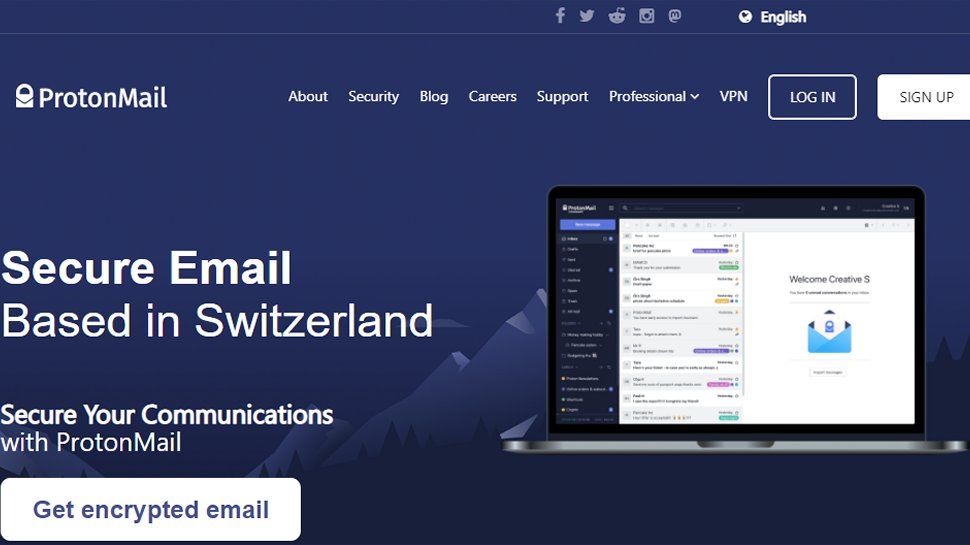 Reasons to buy
+
Fresh, modern user interface
+
Impressive privacy features
+
End-to-end encryption for messages
Reasons to avoid
-
Just 500MB of storage for free
-
Not designed for high-volume sending
For something completely different, you might want to consider ProtonMail. Unlike companies like Google, ProtonMail doesn't use targeted advertising models. Instead, it's sold as one of the most secure email providers thanks to its end-to-end encryption.
However, this different way of thinking comes with one huge disadvantage, especially if your choice comes down to whether the service is free or paid. For all its marvelous features, the free version of ProtonMail only comes with 500MB of storage. It's also limited to 20 labels, 50 messages/hour, and 150 messages/day. Additionally, you need to subscribe to a paid plan to use ProtonMail through an email client such as Outlook or Apple Mail.
You might wonder why ProtonMail is included on this list of the best free email services despite its limits. There are several key reasons for this, starting with its slick dashboard that offers an incredibly modern inbox design where you can swap between column and row layouts. You can further customize the ProtonMail look by arranging emails into folders and labels.
ProtoMail is also known for its impressive levels of support. Even free users get limited support, which isn't something you'll find everywhere. The company behind ProtoMail also offers guides that include short example videos and a worthwhile support search function where you can quickly get answers to your questions.
Read our full ProtonMail review.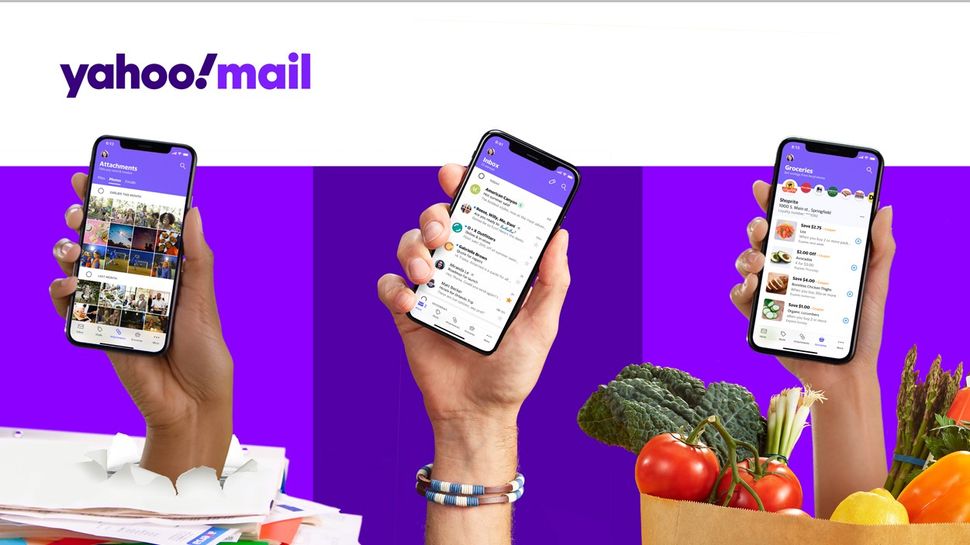 3. Yahoo Mail
Specifications
End-to-end encryption:
Yes
Reasons to buy
+
Useful extras like disposable email addresses
+
1TB of inbox storage
Reasons to avoid
-
Not as many low-level options as rivals
Yahoo Mail should be on your radar if you're looking for a free email service that focuses on the basics. Like Gmail, Yahoo Mail is an old service first introduced decades ago. And yet, its age is not a reason not to consider it.
With Yahoo Mail, you can quickly send and receive emails while avoiding most spam. Fast and easy to use through WebMail and also iOS and Android, Yahoo Mail includes a few bonus tools that go beyond the basics, like automatic email sorting into categories and the ability to unsubscribe from marketing emails.
Yahoo Mail is also noted for giving users 1TB of storage for free. You can also increase your storage limit to 5TB for as little as $5/month. Honestly, however, most of us don't even need 1TB.
Beyond this, Yahoo Mail is often criticized for offering lots of ads, which tend to be higher in number than Google's Gmail. You'll need to decide whether this is a deal breaker or not.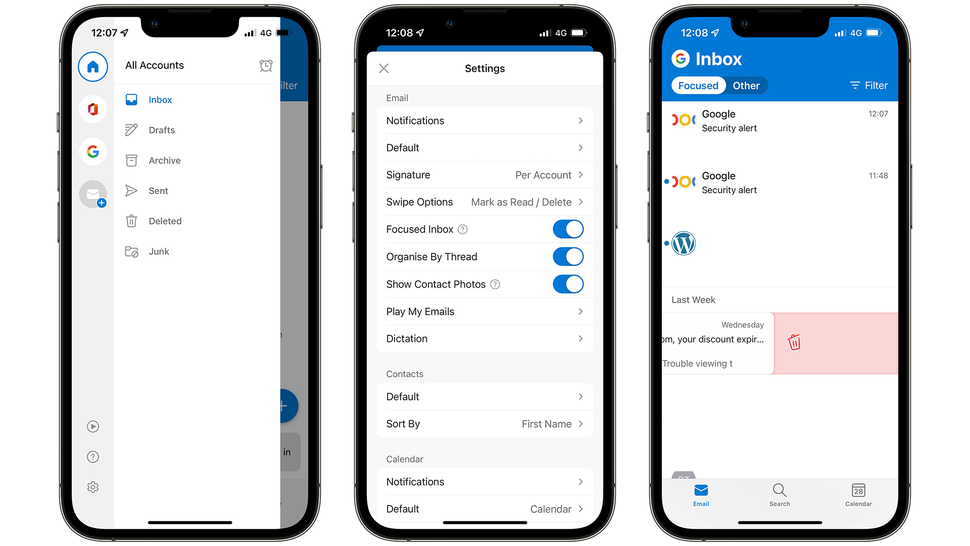 Specifications
End-to-end encryption:
Yes
Reasons to buy
+
User-friendly interface
+
Focused Inbox is a smart feature
+
Powerful events and calendar-related tools
+
Lots of app-based integrations
+
Very secure
Reasons to avoid
-
Limited storage for freebie version
-
Few customization tools
When many think of an email client, they think of Microsoft Outlook, which is heavily used in business. With a familiar, intuitive interface, Outlook is offered across many platforms, both as a client and through Webmail. One of the most secure options available, the service features a Focused Inbox feature that's second to none. It also includes powerful events and calendar-related abilities and many app-based integrations. Outlook works nicely among the solutions with OneNote, PowerPOint, SharePoint, and many more.
The free version of Outlook's biggest weakness is its storage limit compared to paid versions. You also won't get the advanced email security available with paid subscriptions. Free Outlook users do get support, however. If you run into any problems, you can check out the company's community forum, where users often exchange solutions. Paid users also get direct support through phone and email.
Read our full Microsoft Outlook review.

A budget email service that gives you a lot for, well, nothing
Specifications
End-to-end encryption:
Yes
Reasons to buy
+
Freebie plan for up to 25 users
+
Lots of features on the free version
+
Includes office and collaboration tools
+
Integrates with other Soho software
Reasons to avoid
-
No email forwarding
-
Must pay for support
Zoho Workplace, as its name suggests, is a business-oriented email service. It also includes an online office suite, document management, and collaboration tools. The software offers free plans that support up to 25 individuals. Each comes with 5GB of mailbox storage, which could be better, but it should be enough for more casual users.
The Zoho email service is among the easiest to use and offers a standard set of features. These include folders, tags, filters, smart searches, and more. There's also an offline mode, which is only available with a paid subscription, as is the email forwarding option. If you only have a free account, Zoho is only accessible through the web, and you must pay for support.
Zoho is ideally suited for small businesses looking to improve their email service. You'll most likely want to purchase a paid subscription for even more features after some evaluation. Otherwise, you'll be somewhat limited.
Read our full Zoho Workplace review.
---
How we choose the best free email services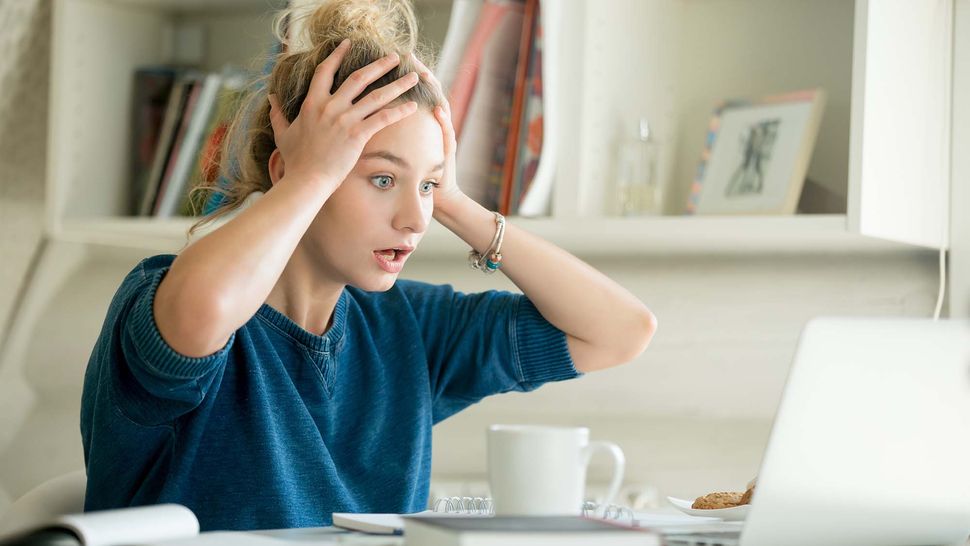 When choosing a free email service, there are various points to remember. These points aren't all that different from choosing from any of the best email providers, free or otherwise. Nonetheless, there are some key differences.
As a starting point, you should consider compatibility and whether you can access your emails through clients and Webmail. For example, you might have a Gmail account, as many others do, as it's the most popular email service on the planet, and access the content using both tools.
In other words, this Gmail account can be accessed through the Gmail website through WebMail and an email client. With the latter, you have flexibility regarding whether to store existing emails locally or sync them across both platforms. When the systems are synced, changes made on the client (email deletion, for example) are also made through Webmail.
Luckily, today's email services are nearly universally available across multiple online or otherwise platforms.
Ease of use is also something that shouldn't be discounted. Email has been around a long time, and in some cases, developers have elected to make very few design changes over the years. There's nothing wrong with this, as email should be accessible through a familiar and comfortable design. There's no reason to reinvent the wheel on this point. Therefore, most should avoid new options that promise a more flashy, "modern" experience.
You should also look at the differences between a service's free and paid versions, if applicable. In some cases, those differences are mostly minor, such as paying a small fee for more storage space. Other times, it's noticeable the developer's most important goal is to convert you to a paid customer by severely limiting the list of free features. Those instances should be avoided if you need to find a free service.
Not surprisingly, security should also be addressed when choosing a new email provider. No company can guarantee your data is 100% secure. However, some companies are better at it than others. Email services suffering through a data breach make the news, which sites like TechRadar will cover when they happen. Find a service that is better are protecting your data than others.
There's also the issue of support. Does the email provider offer 24-hour support or is it more sporadic? Is the support free or will it cost you money?
Finally, think about integrations. Do you plan on using your email system for more than simply sending and receiving messages between family and friends? For example, do you plan on doing email marketing? Be sure the product you choose already integrates with the best email marketing solutions.
Here's our list of the best free email solutions of the year.
You might also be interested in the best email hosting providers and best online collaboration tools.
Are you a pro? Subscribe to our newsletter
Sign up to the TechRadar Pro newsletter to get all the top news, opinion, features and guidance your business needs to succeed!
Bryan M. Wolfe is a staff writer at TechRadar, iMore, and wherever Future can use him. Though his passion is Apple-based products, he doesn't have a problem using Windows and Android. Bryan's a single father of a 15-year-old daughter and a puppy, Isabelle. Thanks for reading!
More about software services