Posteo lives up to its reputation as a good encrypted email service for individuals and businesses. It's one of the most affordable yet robust secure email platforms.
Pros
+

Affordable

+

No ads

+

Simple, minimal design
Cons
-

Limited customer support

-

It doesn't support custom domains

-

Limited storage

-

No mobile app
Why you can trust TechRadar We spend hours testing every product or service we review, so you can be sure you're buying the best. Find out more about how we test.
The most popular email clients, such as Gmail and Yahoo Mail, are free. But, nothing is really free. In exchange for using a free email client, you give them permission to harvest your data for advertising purposes, and this data can be abused. As the popular saying goes, "If you're not paying, then you're the product."
Many people aren't comfortable with handing over their data to boost massive advertising operations, so they seek secure email alternatives. Posteo is regarded as one of the best secure email providers. It was founded in 2009 and gained prominence in 2013 following global surveillance disclosures. The platform claims to have over 500,000 active email accounts currently. Posteo is a German company based in the capital of Berlin.
Posteo: Plans and pricing
Posteo has very simple pricing. It costs just $1 per month to get access to a secure email account. This low price makes it one of the most affordable yet robust secure email platforms you can choose.
There's no free version of Posteo, but that's excusable given the low price for the premium subscription. Note that there's no free trial and you must pay for 12 months of subscription at a time.
If you're not satisfied with the service, you can request a refund within 14 days of opening your account.
Posteo: Features
Posteo offers many helpful features, including
End-to-end email encryption
End-to-end encryption refers to a secure method of communication that prevents any third party from accessing data while it's in transit from one server to another. Posteo's connection is always encrypted; there's no room for any unencrypted connection.
End-to-end encryption prevents any third parties, including hackers or advertisers, from accessing your data. Even Posteo can not look at the email contents because of the end-to-end encryption.
A good thing about Posteo is that you don't need to provide any personal information during the signup process. The platform also has an anonymized payment system. You don't use your card or bank transfer to pay directly. Instead, you buy anonymized account credits that you then use to fund your account.
Posteo says all its servers' hard disks are encrypted to prevent unauthorized access. It also backs up content daily, so you can be sure of not losing any important message.
Two-factor authentication
Two-factor authentication is a security feature that requires at least two modes of identification before granting access to your account. You can enable this on your Posteo account using authenticator apps or special hardware keys such as YubiKey.
Alias email addresses
Alias addresses are additional email addresses routed to your own account. You can create multiple alias addresses on Posteo, and any message sent to them will be forwarded to your main email address. The first two alias addresses are free but any additional one costs $0.10 per month.
Calendar
Posteo offers a calendar app that you can use to plan your schedule. You can create multiple calendars, e.g., a different one for your work schedule and another for your weekend schedule. If you already have a calendar on another platform, you can download it as an ICS file and export the data to Posteo to continue.
You can share your Posteo calendar with other people. You can also receive reminders for appointments you place on this calendar. The calendar is encrypted like your emails, so you're sure unauthorized parties won't get hold of your schedule.
Storage
A Posteo subscription comes with 2 GB of storage. You can increase it to a maximum of 20 GB, and each extra gigabyte costs $0.25 per month. A maximum of 20 GB is pretty low when you compare Posteo to other platforms. For instance, Proton Mail offers 500 GB of storage on every paid plan. Yet, Posteo's relatively low storage is understandable given its low price.
Spam filter
You can filter your messages rigorously. You can create different filter addresses for different services, e.g., example+amazon@posteo.net for Amazon messages and example+Facebook@posteo.net for emails related to Facebook.
Posteo also has built-in filters to detect spam and malware and block them before they cause harm.
Posteo: Interface and in use
Posteo is a very simple product. Its interface is minimal and uncluttered, which makes it easy to understand. Customers often praise Posteo for its simplicity, making it an ideal secure email solution for non-technical users.
The drawback is that Posteo does not have any native mobile or desktop app, unlike its competitors; it's primarily web-based. You can still log into your Posteo address on a third-party email client app, but that's a complicated process that non-technical users may have issues with.
Posteo is a multi-lingual tool, supporting over 60 languages.
Posteo: Support
Posteo offers email support to subscribers. The company's support team is active on weekdays from 7 a.m. to 7 p.m. (GMT) and usually responds within 48 hours. You also have access to a collection of user guides and help pages to rectify your issues.
True to its privacy roots, Posteo has no ticketing system, so it doesn't log support requests to create a customer profile.
Posteo: The competition
Proton Mail is the main competitor to Posteo we'd like to highlight. This service offers much more features than Posteo; a Proton Mail subscription also gives you access to a calendar tool, a virtual private network (VPN) service, and 500 GB of cloud storage for your files. Expectedly, it's a more expensive tool, with pricing starting from $11.99 per month for the premium plan
Posteo: Final verdict
Posteo is a simple, secure email provider. It's ideal to choose if you want access to a basic secure email and protect your privacy. The platform is very affordable compared to the competition. Yet, you won't have access to as many features as you'd find on rival email services.
We feature the best email hosting providers.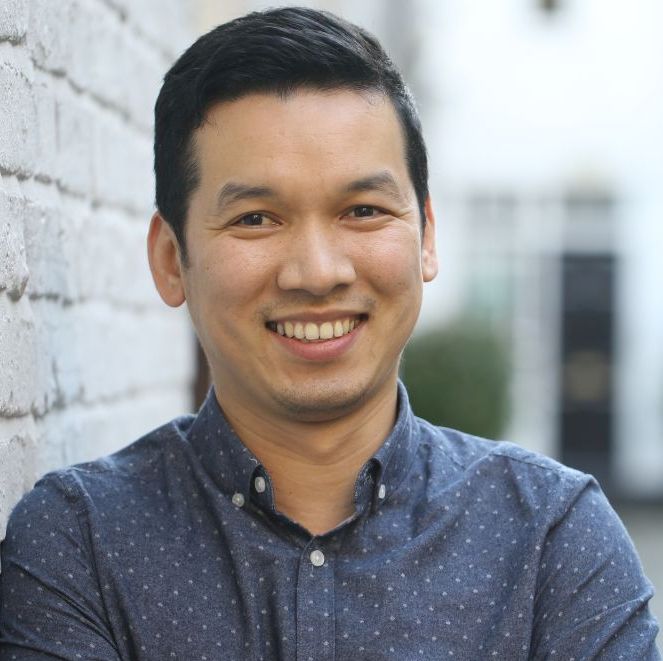 Managing Editor, TechRadar Pro
Désiré has been musing and writing about technology during a career spanning four decades. He dabbled in website builders and web hosting when DHTML and frames were in vogue and started narrating about the impact of technology on society just before the start of the Y2K hysteria at the turn of the last millennium.