Promoting better online privacy for all is at the core of Proton's mission. The Swiss-based provider has, in fact, designed a fully fledged privacy ecosystem to support its commitment - all available free of charge, too.
Proton VPN is one of the best VPN apps around, for example. Its secure email service, Proton Mail, even integrates new tools like its own encrypted calendar and cloud storage to offer a more private alternative to the biggest names in the game.
Its newest product, Proton Drive, has been particularly successful since its launch in September last year, registering over 1 million files uploaded per day in less than two months.
Now, in a continuous effort to secure the online lives of more and more people, new Proton Drive users can sign up using any other third-party emails as username.
Prior to this, a Proton account was needed to access its file storage service. However, this created a barrier for those looking to only secure their sensitive documents instead. The provider believes that such a move will help internet users "to gradually reduce their exposure to Big Tech's surveillance infrastructure," one step at a time.
To benefit from the end-to-end encryption of #ProtonDrive, one would have had to get a @ProtonMail email. Starting today, you can create a Proton account using any email address and access Proton Drive. For better privacy, we still recommend getting a Proton Mail account. pic.twitter.com/avcObQJpz8February 8, 2023
Decoupling the privacy ecosystem
"When it comes to privacy, while things like VPN and encrypted email are becoming more common, they're still a bit niche. But, literally everybody in the world is using some sort of cloud storage," Proton's founder and CEO Andy Yen told TechRadar.
"This is then a very good opportunity to take Proton's privacy mission and power of encryption to a mass market. It's decoupling the ecosystem."
Proton Drive is an encrypted file storage which promises to protect users' most sensitive documents, photos and videos with end-to-end encryption and a strict zero-access policy. Users can store and share files in the knowledge that no one should be able to access them.
From the file's name and thumbnail to the date it was created and modified, everything gets encrypted. Even better, users are offered complete control over their shared files with extra security features such as password and expiry date. The convenience of the cloud gets here combined with the privacy of local storage.
Swiss-secure and open-source, the newest entry into the Proton's privacy ecosystem represents a big innovation on the market for its high focus on mass consumers. "It's also available with the free plan as for our human right mission anybody should be able to access it," said Yen.
This makes the new release a natural evolution, then. While before users needed to create a ProtonMail account to enjoy the service, now everyone can sign up by simply using their usual third-party email address as username if they wish to do so.
As Proton Drive's product lead Anant Vijay Singh said: "This gives users and the public more flexibility, making it much easier for them to sign up and get started on the journey to encryption."
It's not just about privacy, though. He explained that Proton Drive can also help people to bypass online censorship.
How? Well, no governments would be able to pressure the provider to reveal what its users share on the Proton platform. That's simply because no one in the Proton team will have the knowledge of this.
Last year, for example, Chinese activists used such a software to circulate videos during the anti-Covid lockdown protests in the confidence that authorities couldn't intercept them.
"That actually happened on the day that we launched," said Yen. "That's the example of Drive already being used to further the human right mission Proton stands for. It shows that it's being used in the right way from the very beginning."
An intrinsic advantage of Proton as a security firm is the fact that all the pieces of tech developed from their other products can be cross-integrated. Spreading the knowledge from software to software.
On a practical level this will mean that some of its anti-censorship VPN features, like its Stealth protocol and alternative routing are all things developers can bring into Drive in the future. While, its VPN Accelerator technology is already boosting Proton's cloud storage speed performances.
Proton suite: Gmail's private alternative?
It's clear that the Proton suite is becoming more and more a direct competitor of Big Tech giants like Google or Apple. A more private and secure alternative, of course.
Such a contest is anything but easy, though.
As such companies' software come as default with many devices, especially on mobile, these are actively trying to retain customers by limiting users functionalities when they decide to use third-party services.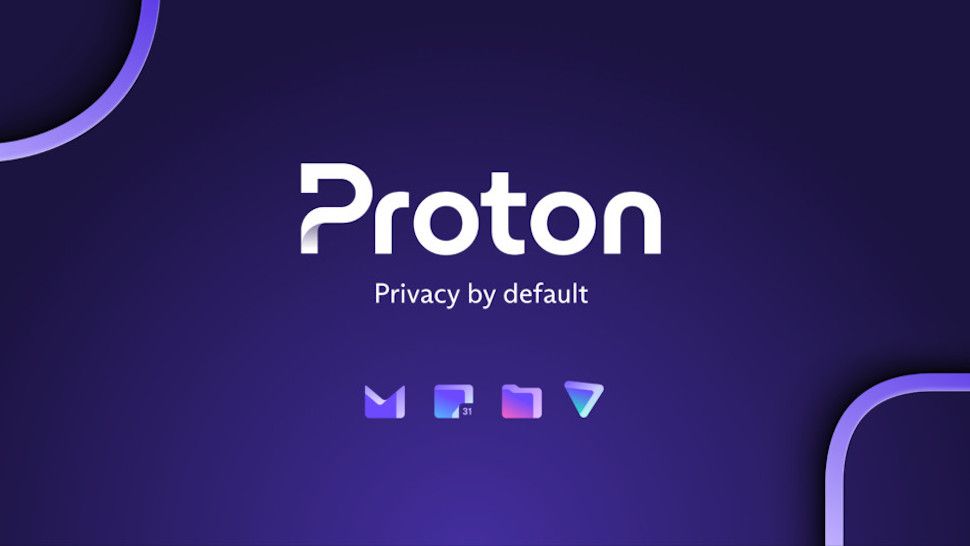 "That's why we're also very active in speaking with policy makers in Brussels, the US, and even in the UK to try to get some regulations to make it possible for companies like Proton to have a level playing field," said Yen.
He, in fact, believes that legislations like the EU new Digital Markets Act will make lots of these practices illegal once it will be implemented.
"I think if you give the average consumer the choice, most of them would actually choose to align with what Proton stands for," said Yen. "We just want to make the products to be able to be there and serve that need."
With protecting user privacy in all aspects of their online life sitting at the heart of Proton's mission, the provider will continue listen closely to its customers when integrating its privacy ecosystem according their needs. A new product is already in the pipeline this year, too.
"Whatever users are asking us to build, we're going to," said Yen. "We're very excited to continue to expand Drive in the years to come, too. And, we think that adding in external accounts has very high potential to bring privacy to much more audience. A very important step to open up the flight gates."