Best ways to share files securely of 2023
Securely share files online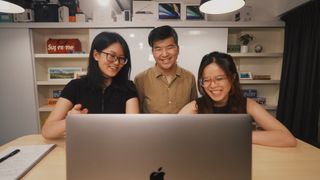 (Image credit: Barney Yau on Unsplash)
The best ways to share files securely make it simple and easy to share files with friends, family, and co-workers, using secure online services.
While there are many cloud storage services and different ways to transfer files online, but not all of these offer the level of encryption to satisfy the security protocols businesses often need. This is especially true for enterprises and larger organizations where security compliance is a very real issue, especially when it comes to data protection.
The issue of secure file sharing has become even more of an issues now that remote working has become the norm for many, with organizations needing to properly secure data between employees when they share files, especially in the face of an ever increasingly number of hacking attempts directed at them.
Therefore we'll look at existing popular apps and software that uses encryption by default, so that any information - and files - you send using these will stay protected and secured.
Below we list what we think are the best ways to share files securely currently available.
We've also picked out the best free cloud storage.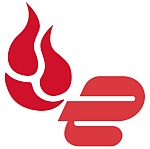 ---
The best ways to share files securely of 2023 in full:
Why you can trust TechRadar We spend hours testing every product or service we review, so you can be sure you're buying the best. Find out more about how we test.
Secure, open source cloud storage
Reasons to buy
+
Open Source
+
End-to-End Encryption
+
Recipient doesn't need Internxt account
Internxt has already been making waves as a major cloud storage provider. There's a generous 10GB free allowance and low-cost pricing plans for monthly, annual and lifetime plans with various payment methods also available such as credit and debit cards, PayPal, bankcontact, iDeal, and SOFORT. The dashboard software is also easy to use and upload speeds for large files worked well in our tests. Internxt is accessible for users across the world, as it is available in seven languages, including English, Chinese, Russian, Italian, Spanish, French and German.
The provider offers 'Internxt Send' as a way for members to send large files securely across the internet. The main advantage of using this service is that Internxt is committed to open source, so it's easy for the community to check that their "end-to-end encryption" claims are valid, given the code used to create Internxt Send is publicly available via Github. Since all encryption takes place client-side only you and those with whom you choose to share the file(s) can view the data.
Anyone with access to Internxt's servers would only see encrypted information. Internxt is built on zero-knowledge architecture, guaranteeing to not scan or save any data you send through the service, although even if they did it wouldn't be much use since they wouldn't have access to your decryption keys.
If this weren't enough Internxt Send doesn't impose any file size limits, nor is there any restriction on what type of files you can send.
You can share files either via e-mail or a dedicated, password protected link which can be sent to anyone regardless of whether they have an Internxt account or not.
Besides this, Internxt also offers some free services, including a password checker, temporary email, byte converter, file virus scanner, and a password generator.

The best way to secure messages
Reasons to buy
+
Open source
+
Industry-leading encryption
Signal is widely regarded as the gold standard of encrypted messaging apps, not least because its encryption engine is open source and available for anyone to inspect. That doesn't make it any easier to hack, but it does mean there are a lot more pairs of eyes looking at the robustness of the encryption methods.
Besides the industry-leading encryption on offer here, the app itself is fairly plain and basic in terms of visuals and appearance. It does support group chats though, as well as the sending of files and photos in addition to text, so you're going to be pretty well covered no matter what your needs.
Signal can replace the default SMS app if you want it to, but basic SMS texts aren't encrypted – you and the person you're chatting with both need to have Signal installed for the encryption feature to function properly, otherwise Signal doesn't have enough control over both ends of the conversation.
The app also includes several other useful features on top of the tight security, such as video calling, and disappearing messages that vanish after a certain time period (perfect for those conversations you don't want to stay on the record).
Read our full Signal review.

3. Semaphor
An encrypted, open source messaging app
Reasons to buy
+
Open Source
+
End-to-end Encryption
SpiderOak are world-renowned for producing security-focused cloud storage products such as SpiderOak One, which backs up files securely to their servers.
At the time of writing they've also made their Semaphor messaging app available free to all users. Unlike the SpiderOak desktop client, the program is open source, meaning SpiderOak have made the code used to build it available for download on their website so anyone can check it for security bugs and/or compile it themselves.
The messaging app has a fairly basic interface and there's no web alternative. Sadly there's also no Linux version available, although technically someone in the know could build their own version using the source code.
When you first register with the app you create a 'recovery key'. You'll need this if you want to restore your contacts and conversation history to a second device.
The "Direct Message" feature supports sending file attachments. There's a file size limit of 2GB but no restriction on the type of files that you can send. There's also no limit on the overall number of files sent.
Aside from a lack of web interface the only real drawback to Semaphor is that the latest version was released in 2021, so it's not clear if the project's being actively maintained.

4. SyncThing
A great file syncing solution
Reasons to buy
+
Open source
+
Uses BitTorrent & TLS
Reasons to avoid
-
Sharing can be difficult
SyncThing is a free and open source P2P file-syncing program, similar to Resilio (formerly known as BitTorrent Sync). Like Resilio, it uses the Bittorrent protocol to efficiently copy files between devices on the same network or over the Internet.
The main difference between SyncThing and other file-syncing programs is that it's open source. The project survives thanks to donations, which means that the code can be freely made available for examination by the coding community to check for software bugs.
SyncThing uses TLS to protect data in transit, which combined with the open BitTorrent protocol makes for ultra-secure communications. Another advantage of using TLS is that SyncThing can make use of digital certificates to authenticate devices, so only those you authorize can access your data.
The fact that there's no central server, as is the case with all major cloud storage providers also makes your data much harder to seize or be stolen.
True to its name, SyncThing is designed to sync files between devices, not share them with other users. You can get around this by setting up folders specifically to share with other people, then adding files to them so that they can be synced to other devices but this means you have to take the time to learn all the app's features.

5. GnuPG
The best way to secure emails
Reasons to buy
+
Open-source
+
Supported by many e-mail clients
Reasons to avoid
-
Correct setup can be tricky
GnuPG is a free and open source implementation of Symantec's PGP encryption software. It uses 'public key' encryption to securely send e-mails. If you secure a message using a recipient's freely available 'public key', they can then decrypt it using their separate 'private key'.
GnuPG is compatible with the OpenPGP standard and many e-mail client programs like Mozilla Thunderbird support it out of the box. Some can use it if you install additional tools e.g. GPG4win to enable e-mail encryption in Microsoft Outlook.
Some e-mail providers such as ProtonMail also allow you to use GPG encryption via their web interface, though you'll have to trust that they didn't make a copy of your private key during setup.
In order to get started you must first generate a public/private "key pair". In theory you can do this via your computer's command line but most modern e-mail clients have a handy wizard for this purpose. It's very important to choose a strong public key (ideally 4096 bits) and keep your private key safe.
Another great feature of using GnuPG is that you can use your private key to digitally sign e-mails. Your recipient can then use your public key to verify the digital signature - if the message has been altered in any way, the signature check will fail.
We've also featured the best document management software.
---
Which secure file sharing platform is best for you?
When deciding which secure file sharing platform to use, first consider what your actual needs are, as sometimes free and budget software may only provide basic tools and saving options, so if you need to use advanced features you may find a paid platform is much more worthwhile. Additionally, higher-end software can really cater for every need, so do ensure you have a good idea of which features you think you may require from your secure file sharing platform.
How we tested the best ways to share files securely
To test for the best ways to share files securely we first set up an account with the relevant software platform. We then tested the service to see how the software could be used with different files and folders, from different devices, in different situations. The aim was to push each platform to see how useful its basic tools were and also how easy it was to get to grips with any more advanced tools.
Are you a pro? Subscribe to our newsletter
Sign up to the TechRadar Pro newsletter to get all the top news, opinion, features and guidance your business needs to succeed!
Brian has over 30 years publishing experience as a writer and editor across a range of computing, technology, and marketing titles. He has been interviewed multiple times for the BBC and been a speaker at international conferences. His specialty on techradar is Software as a Service (SaaS) applications, covering everything from office suites to IT service tools. He is also a science fiction and fantasy author, published as Brian G Turner.