Degoo is very much a consumer-focused cloud storage solution, and primarily concerned with photos and videos too – it uses some behind-the-scenes artificial intelligence to highlight your best shots, for example. It's the sort of feature that Google Photos and Apple Photos have also been adding to their own services, in direct competition with Degoo Cloud.
With only a web app available on the desktop, it's the apps for Android and iOS that do most of the heavy lifting with Degoo Cloud, and there are even apps for the Samsung and Huawei app stores too (bonus points there). The service isn't overloaded with features, but it's worth considering if you're looking for somewhere to store your photos.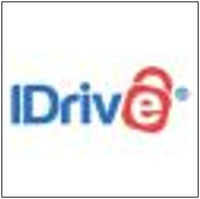 1. IDrive is the best cloud storage provider
IDrive, the cloud storage veteran, delivers tons of storage online for an incredibly small outlay. 10TB for $3.48 for the first year is unmatched till now and so is the support for unlimited devices and the extensive file versioning system available.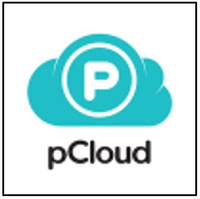 2. pCloud provides a lifetime cloud storage subscription
The Swiss-based company is more expensive than the competition but the one-off payment means that you won't have to worry about renewal fees that can be very horrendously expensive. $350 for 10 years is less than $3 per month.
Degoo Cloud features
You don't get any kind of desktop client or scheduled computer backups with Degoo Cloud, just the web app as far as Windows and macOS goes – so this is by no means a comprehensive business backup solution. You need to upload files manually if you're working on a computer, though Degoo can take files of any type. A limit of 256MB per file applies on free accounts (down from 512MB previously), though this is upped to 50GB per file for monthly subscribers.
It's with the mobile apps that Degoo really starts to shine: here you can upload files automatically (from your camera roll, for example), as well as documents and audio files if needed. Photos can be automatically uploaded for free, but you'll need to pay a subscription fee to auto-upload other files (such as videos).
There's even a photo storage maximizer tool here, so lower-res versions of your pictures are stored on your phone or tablet to save space, while the full-res versions are kept safely in the cloud (again, this is only for paying members). On the web, you get some basic photo editing tools to play around with, but they feel like more of an afterthought in Degoo – maybe don't cancel that Photoshop subscription just yet.
Music and videos can be streamed from the internet rather than being downloaded, if needed, so you can create a sort of personal Netflix or Spotify for yourself if there's enough space in your Degoo account. In terms of playback and sharing options though, the service is a little on the limited side.
It's best to think of Degoo primarily as a photo gallery backup service, that in many scenarios will run happily in the background with little input from you. This makes it the perfect companion app for users who like to take photos on their devices with the reassurance of regular backups - ideal for holidays, then. It doesn't offer quite the same smooth inter-device experience as iCloud Drive does with its Photos app, which is best thought of as an Apple-only product across the macOS, iOS and iPadOS lines.
Degoo Cloud interface
Degoo Cloud is obviously aiming for intuitive, easy navigation when it comes to the interface of its apps: big text, cartoon images, chunky on-screen elements, and so on. It's not the most sophisticated set of interfaces we've ever seen, but finding your way around is straightforward enough.
You only get simple options for uploading and filtering files, but to be fair that's all that a lot of users are going to want – Degoo Cloud might be right for you if you're looking for something that's as accessible as possible and that requires the minimum of effort to use. If your cloud storage needs are more complex, you might have to look elsewhere.
Degoo's attempts to pick out the highlights of our photo roll were a bit hit and miss, so we can't say that's something you can particularly rely on – but then again we'd rather choose our own highlights rather than have an AI engine pick them out anyway. It's a similar story with other automatic highlight-pickers, like the 'Days' view in iCloud Drive's Photos. However, if you're in a rush and just want to see some best picks, it can be helpful.
Upload and download speeds were mostly fine, though we noticed occasionally sluggishness – more so with the mobile apps than with the desktop interface. On average, a 1GB test file took a little over nine minutes to process and upload, which is fairly average though can be beaten by the likes of iCloud Drive, Google Drive and Microsoft OneDrive, all of which reside natively inside their respective operating systems, working smoothly in the background. The same file took just over one minute to download, which is about as good as it gets.
On the mobile side, you can set uploads to only happen when you're connected to Wi-Fi in order to preserve mobile data, but it lacks the finesse and control that a more powerful desktop client would have, such as bandwidth throttling.
Degoo Cloud security
One interesting security feature Degoo Cloud offers is what it calls zero knowledge storage: supercharged end-to-end encryption, so not even Degoo employees can access your files, and data spread out across multiple servers for extra redundancy. It's something that Degoo seems to take very seriously, and is another point in its favour, though this particular feature is another of those only available to paying members.
Across all tiers you get very decent 256-bit AES encryption that is applied to data in transit and at rest in the storage facility - and on that note, users' data is stored across various sites for optimal security. The service also offers two-factor authentication (2FA) as long as you use a Google account to sign in – we'd prefer it if Degoo had its own 2FA solution in place, but support through Google is better than nothing.
Part of the way that free accounts are kept free is that they contain ads. These are removed for paying customers, however free subscribers can choose to allow personal ads - or not.
Degoo Cloud pricing
The free, ad-supported tier available on Degoo - which you can use if you just want to try the service out or you don't have that many photos to store in the cloud anyway - gives you 100GB of storage space which can be used on up to five devices (this was previously capped to just the one device). Users need to log in at least once a year to keep their free account active.
If you're serious about giving it a go with Degoo, then you can upgrade to 500GB of space for $2.99 or £1.89 a month, or go all the way to 10TB of space for $9.99 or £6.39 a month. Paying for the service removes the ads, lets you back up photos and videos from more devices (10 for the 500GB plan and unlimited for the 10TB plan), and adds encryption too.
All accounts, paying or not, have the ability to increase storage by the nature of friend referrals. Each friend that signs up gives you an additional 10GB of storage on paid plans (or 5GB on the free plan), up to a maximum of 100 friends.
It's worth bearing in mind Degoo's reasonably competitive pricing strategy: for the same price as its 500GB plan, iCloud Drive and Google Drive users only get access to 200GB of space, though this does include a more comprehensive document solution.
Degoo Cloud verdict
Take Degoo Cloud for what it is – a mobile-focused, consumer-focused, photo-focused archive tool – and it's a pretty polished solution, especially if you spend a bit of money a month on a subscription. That expenditure gets you extra features like zero knowledge encryption and more comprehensive auto-upload options, though if 100GB is enough storage, the free version is sufficient for most basic users.
The big problem that Degoo has is that Apple and Google are already doing a very good job in terms of photo and video cloud storage, and their apps are right there when people set up their phones. If you need something that's out of the clutches of the tech giants though, with a strong focus on security, give Degoo Cloud a look.
We've tested the best free cloud storage