Best disk cloning software of 2023
Clone your hard drive as a backup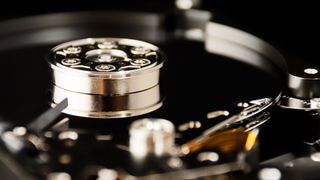 (Image credit: Pixabay)
The best disk cloning software makes it simple and easy to make a full copy of your hard drive, to serve as a backup.
While you can use backup software to save your work, this will only save your files and folders. Disk cloning software will allow you to copy not just these, but also all of your programs and operating system, in full working order. It will even clone your partition structure.
This means that in the event of a hard drive failure you can swap in a new hard drive and copy the clone over to it to resume normal operations. This helps avoid the need to slowly reinstall a new OS, all applications, on top of copying over your data as well, allowing you to continue to work much more quickly.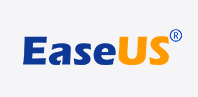 Of course, you will need to save your clone backup to a different hard drive, but this can be on an external hard drive if there's no room in your computer itself, or it can even be saved off-premises for extra resilience.
Cloning software can also be useful when simply looking to upgrade your hard drive, such as to one with a higher capacity, or to a different type entirely such as from a SATA hard drive to a solid state drive (SSD).
Either way, cloning software has its place, but to make regularly backups you'll need an application that is reliable and trustworthy and likely to preserve data integrity without leaving any gaps.
Here then are the best disk cloning software options currently available.
We tested the best cloud backup services.
---
The best disk cloning software of 2023 in full:
Why you can trust TechRadar We spend hours testing every product or service we review, so you can be sure you're buying the best. Find out more about how we test.
Disk cloning software with many features
Reasons to buy
+
Slick interface
+
Range of cloning options
+
Free tier has a lot functionality
+
Free trials for paid plans
EaseUS Todo Backup is a disk cloning program, that offers a great array of services- even on the free tier. For disk cloning it enables a wide range of cloning activities, including system cloning, hard drive cloning, and partition cloning. It also has an array of backup modes, including full, scheduled and incremental backups.
There is also a Home tier that adds email notifications, offsite copies and file exclusion. This tier can also do Outlook backup and recovery. The Home tier is available for a single user license for one year or for a two-year license. There's also a lifetime license options available for a single computer.
For business users, there is the top option of the Workstation tier. This adds to all the previous features above, command line backup, central management via the Backup Center, and a license that covers business usage.
Pricing starts from around $30 / £30 / AUD$45 for an annual license, with additional options to add cloud storage on top, or even pay for a one-time fee for a lifetime license.
Read our full EaseUs Todo Backup review.

The best disk cloning software
Reasons to buy
+
Back up locally and to the cloud
+
Supports drive cloning
+
Anti-ransomware protection
Acronis Cyber Protect Home Office, formerly known as Acronis True Image, is a full featured backup solution that offers a variety of data and cyber protection features for users. It allows active disk imaging for Windows and Mac systems as well as offers world-class cloning and backup, plus new cyber protection features including vulnerability assessments and on-demand antivirus scans.
The software simultaneously sends data to both a local drive and a cloud solution. It can also do cloning and mirror imaging duties for your rig's system drive, in just two easy clicks.
Acronis Cyber Protect Home Office has an anti-ransomware feature that detects, and can even reverse the unauthorized encryption of a hard drive to keep data safe from this increasingly prevalent type of attack. It also offers support for mobile device backup. The downside is that all this backing up does use some system resources, and can even lengthen boot times.
Pricing starts from just under $30 / £30 / AUD$45 for a one-year subscription, which offers ransomware protection built in. For cloud-backups, you'll need to upgrade to the Advanced plan. A Premium plan offers 5TB of storage and electronic signatures. Each plan allows licensing for up to 5 computers.
Read our full Acronis Cyber Protect review.

The free cloning software for home and business
Reasons to buy
+
Free license covers business use
+
Encryption option
Reasons to avoid
-
Paid product isn't cheap
Macrium Reflect supports the essential task of direct disk cloning. The free tier features support for restoration of non-booting systems, scheduling backups with flexible templates, and creating live images of a running Windows OS. Notably, unlike most other free licenses, the Free edition is licensed for home and business use.
While there is a free tier to provide a basic service, there are paid-upgrades available to include more features, starting from around $55 / £50 / AUD$80.
The Home tier adds the option to encrypt backups, create incremental backups and has ransomware protection . There is also a Workstation tier that has the additional features of logging events in Windows, and central management using Macrium Site Manager, with volume discounts available.
Read our full Macrium Reflect review.

The professional grade cloning software with advanced features
Reasons to buy
+
Resize partitions
+
Virtually clone to a USB drive
Paragon Hard Disk Manager covers the full range of disk duties, including disk cloning of the entire drive, and advanced activities such as cloning by the partition, and can even resize the partition while copying it, or copy a hard drive to another with a dissimilar sector size.
It also features some cool, additional features, such as being able to create a virtual clone of your PC to a USB drive, that can then run portably from another PC, or creating recovery media to be able to boot a non bootable PC with the included Recovery Media Builder.
Pricing comes in the form of a one-time fee from around $90 / £80 / AUD$145.
Read our full Paragon Hard Disk Manager review.

Free disk cloning utility
Reasons to buy
+
Free to use
+
Clone to SSD
+
Copies boot records
AOMEI Backupper is a disk cloning utility that's free to download and use. A key feature of the software is the ability to clone a large disk to a smaller SSD drive.
Sectors and partitions are copied over, along with key files such as boot.ini, NTLDR, BCD, winload.exe and MBR. There's also an intelligent cloning option, which only copies over used space on the harddrive.
The whole process means that you end up with a full copy of your harddrive and won't need to reinstall Windows when copying your clone over to a new harddrive. Although the software is Freeware, there's no adware bundled with the software. Instead, there's a paid-for version available for a single PC license.
However, do note that the free standard edition only supports a data disk clone. To clone a disk including a Windows system, the disk style (GPT/MBR) of the source disk and the destination disk must be the same.
Pricing starts from around $40 / £40 / AUD$120 for a one-year license, with additional options for added cloud storage, one-time fee, and also pricing for servers.
Read our full AOMEI Backupper review.
We've featured the best cloud storage.
---
Which disk cloning software is best for you?
When deciding which disk cloning software to download and use, first try to determine how difficult the data might be to backup and recover. For example, not all will clone multiple partitions at the same time. Additionally, free or budget software options may have built-in limitations on how much data or how many files you can actually clone.
How we tested the best disk cloning software
To test for the best disk cloning software we first set up an account with the relevant software platform, whether as a download or as an online service. We then tested the service to see how the software could be used for cloning data from both a normal hardware as a well as an external hard drive. The aim was to push each software platform to see how useful its basic tools were and also how easy it was to get to grips with any more advanced tools.
Are you a pro? Subscribe to our newsletter
Sign up to the TechRadar Pro newsletter to get all the top news, opinion, features and guidance your business needs to succeed!
Brian has over 30 years publishing experience as a writer and editor across a range of computing, technology, and marketing titles. He has been interviewed multiple times for the BBC and been a speaker at international conferences. His specialty on techradar is Software as a Service (SaaS) applications, covering everything from office suites to IT service tools. He is also a science fiction and fantasy author, published as Brian G Turner.