Best free data recovery software of 2023
Best
Contributions from
published
Restore deleted files and folders for free
VERDICT
REASONS TO BUY
REASONS TO AVOID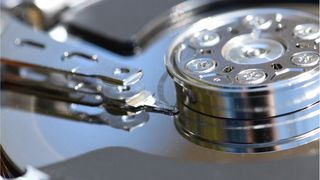 (Image credit: Pixabay)
The best free data recovery software makes it simple and easy to recover deleted files and folders without having to pay for software.
Although we've featured the best data recovery software and best data recovery service, some home and personal users may find they offer more than they need and would rather not pay full price for unwanted features.
If you've only lost a few files, most commercial data recovery utilities offer a free tier to allow you to recover a small amount of data. There are also free data recovery utilities which may allow you to retrieve your lost files.
In this guide, we'll explore some of these free options. Before getting started, remember that each time you use a drive from which data has been deleted you're risking that the system will overwrite the data.
This is why it's best to install data recovery utilities to a separate device to the one from which you want to recover.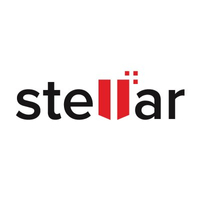 ---
The best free data recovery software of 2023 in full:
Why you can trust TechRadar We spend hours testing every product or service we review, so you can be sure you're buying the best. Find out more about how we test.
---
One of the best free data recovery platforms
Reasons to buy
+
Powerful advanced tools
+
Efficient, quick scans
Stellar Data Recovery is one of the best data recovery tools we've used, with highly customizable searches, a huge file-type library, and deep scan abilities. However, while a number of paid plans are available, there is also a free tier available.
Stellar Free Data Recovery Software offers up to 1GB of free data recovery for both Windows and Mac users. This enables users to retrieve deleted, lost, and unavailable objects from a hard drive, USB stick, or almost any other storage device. All of the advanced data recovery tools are otherwise available. This includes the ability to 'preview' from within Stellar Data Recovery, so you can check to see which files are recoverable even if you're over the 1GB free limit.
During our tests we found that Stellar was able to recover files that had been deleted from the Recycle Bin without any issue whatsoever. It had less success with drives which had been formatted, only being able to recover around half the files. When we simulated a corrupted hard drive however, Stellar was able to recover 80% of the missing files. Scans were completed in seconds.
Overall, Stellar Data Recovery is a great file retrieval tool with powerful advanced options for business. In its simplest form, it enables anyone to retrieve lost data from a computer or external storage device. Paid subscriptions are a little expensive, but the free program's impressive performance and user-friendly interface mean it's well worth using.
The only concern would be whether 1GB of free recovery is enough for your needs, but if that's the case then one of the paid tiers would definitely be worth considering.
Read our full Stellar Data Recovery review.

An essential file recovery tool
Reasons to buy
+
High success rate for recovery
+
Low-level disk editing
+
Portable app
Reasons to avoid
-
Intimidating interface
-
Minor limitations on file recovery
-
Help file isn't very helpful
DMDE Free Edition – or, to give it its full title, DM Disk Editor and Data Recovery Software – helps you recover files from your hard drive that you have lost due to accidental deletion, hard drive problems, a virus attack, or some other grave misfortune. This is the free edition of a program for which there are paid-for versions, so it should come as no surprise that there are a few limitations – but none that should put you off.
The free version of DMDE is only available for personal use, and it's only possible to recover files that are currently visible in the selected directory. You can't, for example, select a folder from the directory tree and recover it. On top of this, recovery is limited to 4,000 files at a time, but there's no limit on how many files you can recover if you break it down into batches of 4,000 or fewer.
When visiting the DMDE website to download the Windows GUI version of the program, we found it was available only as a ZIP file. This triggered a Windows Defender alert, which we had to bypass. We were then able to download the archive and extract the folder.
These extra hoops are more hassle than a simple installer. On the plus side, the fact that DMDE can be run directly from the folder to where it's extracted means it's a portable app. You can run it from any location including directly from a USB stick, meaning you don't need to install it and risk overwriting data you're trying to get back.
This is especially important if you're trying to recover data from your main hard drive, as downloading any extra data to it risks overwriting existing files, making them much harder to recover.
If you're feeling particularly adventurous, you can even venture into disk editing mode or reconstruct RAID configurations as part of your disaster recovery program.
During our tests, DMDE was able to recover all files successfully with filenames intact from a drive where they'd been deleted from the Recycle Bin. The utility was only slightly less successful with the drive that had been formatted after the files were deleted, recovering 92% of the files without the filenames.
We were particularly impressed how DMDE handled our simulation of a corrupted/damaged drive. The utility was able to recognize the lost partition immediately and recovered all of the original files including their filenames without issue.
The unforgiving interface has been made more helpful in recent versions through pop up hints, although these can be annoying once you've mastered the program as there's no obvious way to switch them off.
Still if you can get past this, you'll find DMDE is an essential and powerful file recovery tool that could save you serious heartache.
Read our full DMDE Free Edition review.

An impressive full recovery toolkit
Reasons to buy
+
Affordably priced
+
Fast scan times
Reasons to avoid
-
Not as many features as rivals
Recuva is a full recovery toolkit, dealing with deep scanning, retrieval of data from damaged drives, extracting files from removable devices, and more. Although it does come with a paid-for version like the above, the free version is definitely worth checking out.
It's not the most comprehensive tool, but it's certainly powerful enough, particularly given that the pro version also adds disk imaging tools for taking full backups of your drives.
Perhaps Recuva's most interesting feature is one that's contrary to its main aim: using its secure delete capability, you can completely obliterate files. This is less surprising when you discover that Recuva's developers Piriform also created the world famous file-deletion tool CCleaner.
Note that usually files are only ever truly deleted when they're overwritten by another occupying the same space on the drive – otherwise, it's merely the reference to their data in the OS that's removed.
By overwriting each of their bits repeatedly with zeroes, even the most advanced data forensics tool won't be able to get them back. Perfect for those highly sensitive documents that absolutely need to stay deleted.
Moving on from file deletion to file recovery, Recuva performed fairly well in our tests. It was able to recover all data intact with filenames from the drive whose files had been deleted from the Recycle Bin.
We were also able to use Recuva's "Deep Scan" feature to restore 76% of files from a drive which had been formatted after the files were deleted, though some of the filenames were missing.
Our final test was a simulation of a corrupted/damaged drive. In this case sadly Recuva was unable to detect the drive, so no recovery could take place.
One of our favorite features, is that at the end of each scan Recuva will display a summary of exactly how many files have been recovered and the time it took. Scans usually completed in seconds, so this may be one to consider if the drive containing your missing files can still be mounted by your operating system.
Read our full Recuva review.

A powerful and flexible data two-part recovery toolkit
Reasons to buy
+
Recover partitions and files
+
Cross-platform
Reasons to avoid
-
TestDisk has no graphical interface
Presented as a pair of tools rather than a single integrated solution, TestDisk and PhotoRec together can recover data from both lost partitions and files.
TestDisk takes care of the partition side of things. The fact that it's a command line tool with no graphical interface might be off-putting at first. If can set this to one side though, there's help on hand to guide you through the process of working with your drives. TestDisk offers support for so many file systems, it should cater to most eventualities.
PhotoRec is the component for recovering files. It's available with a command line interface, but unlike TestDisk there's also a GUI for less confident users. In Windows this is qphotorec.exe. This works in largely the same way as the CLI tool, with the options displayed in a single window rather than a step-by-step series of commands. Recovered partition images can be checked in TestDisk using the terminal.
PhotoRec is cross-platform and can be run as a portable app from a USB stick, which means you don't have to install it on your PC and risk accidentally overwriting the data you want to recover.
Aside from not costing a penny to use all features, both QPhotoRec passed all our tests with flying colors. The first test was performed on a drive attached to the virtual machine where the files had simply been deleted. The utility detected all the files within seconds and listed them by type. They were all recovered intact and opened without issue.
We next tested QPhotoRec using a drive that had been formatted after the files were deleted. Once again QPhotoRec didn't disappoint. It recovered a number of files, amongst which were the original ones which had been deleted, complete with their filenames.
We were eager to see if the utility could go 3/3 so, next tested QPhotoRec on a drive with a corrupted volume header. QPhotoRec displayed it as a "missing" partition in the drop down menu, from which once again we were able to recover all the missing files intact with their filenames.
To date this is the only data recovery utility we've reviewed which has been able to recover all deleted files in every one of our tests. This is all the more impressive considering this is free and open source software, so doesn't have subscription fees to pay for developers to work on it round the clock.
Read our full TestDisk and PhotoRec review.

5. UnDeleteMyFiles Pro
Choose a file type before you search for faster results
Reasons to buy
+
Multiple tools
+
Search by file type
+
Disk snapshot
Reasons to avoid
-
No indication of file quality
Despite the inclusion of the word "pro" in the name, this program is still free; there is, in fact, no non-pro version.
The look of UnDeleteMyFiles Pro may be rather dated, but don't let that put you off too much as there are multiple tools included here, not just data recovery. Recovery can be a little hit and miss as there is no indication of the quality (or recoverability) of files – you just have to hope that the files that are found are in a reasonable state.
We found this to be the case during our tests as when we scanned a drive where the files had been deleted it detected all but one of them including their filenames. However when we tried to restore the files, we found they wouldn't open, either being empty or corrupted.
The utility's "File Recovery" scan was unable to find any files on the drive that had been formatted after the files were deleted. We had the same results when using the "Media Scan" feature.
When we tested with a simulated corrupted drive, UnDeleteMyFiles Pro wasn't able to see this at all, so no recovery could take place.
When it comes to data recovery, there aren't really all that many options other than the ability to search for particular types of files to reduce the size of the list you have to sort through. There's no indication of the quality of files, as we saw when we attempted to restore deleted ones only to find they couldn't be opened.
One saving grace of this utility is that it contains a disk snapshot tool which can create an image of your drive as a single file. This allows you to attempt data recovery without risking making things worse. You can also send the image to professional data recovery services if necessary, which is a much better option than mailing your entire device to them.
There's also a secure file deletion tool, and email recovery. Worth checking out, even if this is not necessarily the best of the bunch.

Intuitive data recovery software to get you out of sticky situations
Reasons to buy
+
Clear interface
+
Convenient filters
+
Data quality indicators
When it comes to ease of use, it's hard to beat Wise Data Recovery. Although this free data recovery software doesn't have a wizard-led interface, there are no complicated configuration settings to worry about either.
Tracking down recoverable data is a simple matter of selecting the drive you want to check and clicking 'Scan'. Alternatively, you can use keywords to search for recoverable files so you don't have to wade through quite so many results.
Whichever route you choose, recoverable data is presented in an Explorer-like tree structure that makes it easy to tell where it was originally stored. Like all the best free data recovery software, Wise Data Recovery uses a traffic light system to indicate the health of files (and therefore how likely it is that you'll be able to recover them intact, and there's a file preview feature so you can identify files that have been detected.
You can recover individual files, or entire folders at once, but selecting numerous files in several locations means performing several operations.
The free version of Wise Data Recovery is one of the most generous free photo recovery options you'll find anywhere. Its 2GB recovery limit is better than most no-cost rivals, and you can use the free download on an infinite number of systems and with no time restrictions.
Our first test was on a deleted drive whose files had been emptied from the Recycle Bin. Wise performed a scan in less than 3 seconds and was able to recover all the original files with their filenames intact.
Wise Data Recovery didn't do quite so well on the drive that had been formatted after the files were deleted. In that case only around half the files were recovered. With one exception the filenames were intact.
Finally we ran a scan on our simulated corrupted drive. The utility was able to recognize the "Lost Drive" almost immediately and recovered all the original files, with filenames intact.
Read our full Wise Data Recovery review.

Recover data from lost partitions if the interface doesn't put you off
Reasons to buy
+
Can recover lost partitions
+
Can save data to a networked drive
Reasons to avoid
-
Interface may be intimidating
PC Inspector File Recovery goes further than many data recovery tools in that it will detect partitions that have been lost, even if the boot sector or file system has been damaged or deleted. This could be a real life-saver in an emergency, potentially helping you get data back even if your hard drive is not visible within Windows.
Beginners might find the terminology and design of PC Inspector File Recovery intimidating, and even some more advanced users may find the workflow a little confusing to start with. Take some time to learn your way around it, and you'll find a powerful data recovery program – but one that seems to get better results with FAT and FAT32 drives.
When we tried to run tests using PC Inspector File Recovery to determine which files could be recovered, we were unable to get the utility to begin the scan. Although the drives was recognized as a "physical" drive, it failed to appear in the "logical" category. This remained so even when we had PC Inspector File Recovery run a scan for logical drives.
There may be a way to configure PC Inspector to detect the files but we weren't able to find any further guidance from the help section, so would recommend it for patient, experienced IT users only.
Read our full PC Inspector File Recovery review.

Data recovery made easy, provided it's under 2GB
Reasons to buy
+
Fast deep-scan function
+
Highly advanced data recovery tool
Reasons to avoid
-
Mac and Windows versions are different
Finding recoverable data with EaseUS Data Recovery Wizard Free is very simple: select a drive or folder and wait for a few minutes while it completes its scan.
You can browse through the recoverable data using a Windows Explorer style interface and filter them by type or opt to search for specific files. Data recovery is effective, but the Deep Scan option is very slow, so you'll need to be patient.
The installation of this software is a mixed experience. The installer, importantly, advises not to install to the same drive that you want to recover data from because this could overwrite data and render it unrecoverable. It also, sadly, tries to enrol you in a customer experience improvement program, without explaining what this entails.
It's worth noting that the free version only allows for the recovery of up to 2GB of data, so it's not going to be suitable for all circumstances, but it will be enough to get you out of most sticky situations.
We had a hard time squaring this free allowance on our tests, as after attempting to recover a 100MB folder on a 512MB drive just three times, our allowance was reduced to around 200MB. It's possible the 2GB limit may apply to the size of the drive being scanned instead of the amount of data recovered.
However, during all our tests EaseUS ran incredibly quickly. It detected the virtual drives and ran scans in seconds. In our first test, EaseUS Data Recovery Wizard lived up to its name, as it was able to retrieve all of the files on the drive which had previously been deleted from the Recycle Bin.
The utility also performed well on our test on a drive which had been formatted after the file had been deleted, recovering 76% of the missing files. We were particularly impressed that EaseUS was able to recover the filenames too.
We also ran a test simulating a damaged drive. EaseUS Data Recovery Wizard immediately recognized it as a "lost partition", where we were able to preview all of the deleted files, complete with filenames.
Read our full EaseUS Data Recovery Wizard Free review.

The best complete disk recovery solution
Reasons to buy
+
Easy to use
+
Support for a wide selection of media types and files
Reasons to avoid
-
PRO option is expensive
-
Recovery vault folder names are meaningless
One of the most popular data recovery tools on macOS, Disk Drill is now available for Windows.
Disk Drill is designed to recover data from hard disk drives, solid-state drives, USB flash drives, SD/CF cards, digital cameras, and even smartphones. The website boasts that any lost data file type can be recovered, from almost any data loss scenario you can think of.
The "Preview" feature is also essential, as it allows you to examine files in a way that's more difficult with the "Recovery Fault" which doesn't always assign correct filenames to data.
We were pleased to see that scans of the test drives completed in just a few seconds.
In our first test the utility was able to find all the deleted files that we'd sent to the Recycle Bin. Our next test was on a drive which had been formatted after the files had been deleted. Disk Drill proved itself equal to the task and was able to produce all of the original files, with filenames intact.
For our final test, we simulated a corrupted/damage drive. Although the drive itself wasn't visible in Windows Explorer, upon launch Disk Drill proudly proclaimed "Woohoo! Lost Partitions Found!". It then recovered all of the files, though the filenames for two of them were missing.
This means that Disk Drill is one of the very few data recovery utilities to have passed all our tests with flying colors.
Disk Drill's complete collection of features for every imaginable platform and scenario is impressive enough. Its ability to effortlessly mount and read a previously unmountable drive and recover the data from it within a comparatively small timeframe proves that Disk Drill is a recovery tool that you should be considering.
The free version of Disk Drill only allows you to recover up to 500MB of data. After that you need to pay a one-time lifetime license fee. Overall, this is an excellent recovery utility for both Windows and Mac.
Read our full Disk Drill data recovery review.

Great file recovery and much more besides
Reasons to buy
+
Comprehensive solutions for a wide range of needs
+
Easy-to-use interface
Reasons to avoid
-
Extra backups need to be manually configured
Ontrack EasyRecovery claims to be one of the best data recovery software applications available on the market. It was developed by a provider of file recovery services who has been in business for 35 years.
The program touts itself as being both simple to use as well as powerful enough to help you recover from a wide variety of data loss situations.
The Free plan provides up to 1GB of data recovery. There's also a size limit of 25MB on recovered files, though you can 'Preview' lost files to check if they can be recovered with the paid version.
During our tests we tried to run the "Deep Scan" feature, only for the utility to become unresponsive each time the scan reached 99% whilst trying to read a particularly nasty data cluster.
Regular scans on the other hand ran extremely fast. Our first test on the drive where the files had simply been deleted then emptied from the Recycle Bin Ontrack EasyRecovery recovered all the files with the filenames intact.
It wasn't quite so successful with the drive that had been formatted after the files were deleted. In that case some system files were recovered but none of the ones we deleted.
Our final test was on a drive with a corrupted volume header. Ontrack EasyRecovery's "Recover From" has a "Can't Find Drive" option, which we clicked and the external hard drive was displayed immediately.
On the first scan, the utility was able to restore the lost partition in order for it to be scanned. (We noticed that it still didn't appear in File Explorer however).
We then tried to run a regular scan. Unfortunately this was the point at which the utility became unresponsive, simply saying 0% scanned. We left it this way for around 15 minutes before being forced to exit via Ctrl + Alt + Del.
Where Onetrack EasyRecovery falls down is the rather binary options offered for data recovery. Our experience was that the utility can do a superficial scan that retrieves only a few files or a huge in-depth sector by sector scan which crashes the app.
Ideally we'd like to see some fine-tuning options, such as searching for 'raw' data for files or the ability to stop a scan cleanly before it's complete to review what data's been recovered.
Read our full Ontrack EasyRecovery review.
---
Which data recovery software is best for you?
When deciding which data recovery software to download and use, first try to determine how difficult the data might be to recover. For example, some dual-disk RAID configurations mean that recovery isn't going to be a simple process. Additionally, free or budget software options may have built-in limitations on how much data or how many files you can actually recover.
The golden rule of data recovery is never to install the data recovery program onto the same drive from which you want to recover data. The reason for this is that your system will see the space occupied by deleted files as available for new data, which means they could be overwritten.
If your utility supports it, you should also consider creating a disk image of the drive which contains your missing data. This allows you to recover your files safely without risking overwriting the missing data on the original disk. Creating a disk image also means you can make it available for download to professional data recovery services.
If you do decide to go it alone, make sure to download the free version of your chosen data recovery utility first. You can usually 'preview' recovered files within the program, so you can decide if it's worth paying for a monthly or annual subscription.
How we tested the best data recovery software
To test for the best data recovery software we first set up an account with the relevant software platform, whether as a download or as an online service. We then tested the service to see how the software could be used for recovering data using a virtual machine running Windows 11, to which we attached three different drives. This allowed us to benchmark various data loss scenarios, such as trying to recover files from a corrupted drive.
The files we chose for recovery are an album of Mozart's Music available from the Internet Archive. We did this as we wanted to see how the utility performed with a wide variety of files, including both common and more obscure formats.
The aim was to push each software platform to see how useful its basic tools were and also how easy it was to get to grips with any more advanced tools.
We do not believe that running data recovery tools in a virtual environment has a significant effect on how they function. Still, if you're considering buying software we encourage you to read all reviews thoroughly and make sure that the developer offers a refund policy.
We've also featured the best document editing and management software.
Are you a pro? Subscribe to our newsletter
Sign up to the TechRadar Pro newsletter to get all the top news, opinion, features and guidance your business needs to succeed!