Stellar Data Recovery is one of the best data recovery tools we've used, with highly customizable searches, a huge file-type library, and deep scan abilities.
Pros
+

Powerful advanced tools

+

Efficient, quick scans
Why you can trust TechRadar We spend hours testing every product or service we review, so you can be sure you're buying the best. Find out more about how we test.
In this Stellar Data Recovery review, we've examined every aspect of one of the best data recovery software programs in the world.
In short, Stellar Data Recovery enables users to retrieve deleted, lost, and unavailable objects from a hard drive, USB stick, or almost any other storage device. What's more, it's very popular and comes with a suite of high-end tools.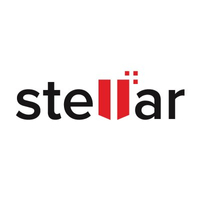 Special reader offer - $20 off 1-year license
Act now to get a Stellar Data Recovery subscription with a 20% discount, which means you can get a 1-year sub for $79.99. All you have to do is enter the code Techradar20 when you checkout to claim your $20% off the listed price.
Stellar Data Recovery: Plans & pricing
There are four Stellar Data Recovery plans available, with prices ranging from free to $99.99. The free plan includes standard file recovery tools, but users can only retrieve up to 1GB of data. If you need to retrieve a larger files, you can upgrade from within the program.
Paid subscriptions start from $59.99 per year for a Standard plan, which includes everything in the free plan along with unlimited data recovery. Those with more advanced needs will benefit from one of the will need to upgrade.more advanced Stellar Data Recovery subscriptions.
These include Stellar Data Recovery Professional ($89.99), which has all the features of Standard, as well as the ability to recover files from lost partitions, support for unbootable system recovery and retrieving deleted files from CDs and DVDs.
The top "Premium" Tier costs just ten dollars more at $99.99 and includes the ability to repair corrupted photos and videos.
Each option adds more advanced tools than the one before it, and the developers encourage you to download the free trial to see if you can preview lost files before paying, so there's no obligation when you install.
There is also Stellar Data Recovery for Mac. There's a free version, which like the Windows version allows you to recover up to 1GB of data. The "Standard" version is $69.99, while Stellar Data Recovery Professional and Premium cost the same as their Windows counterparts and have the same features.
There's also a "Technician" version for macOS, which costs $149. This has the same features as Stellar Data Recovery Premium but can be installed on up to 3 separate Macs.
All prices quoted are per year, though it's also possible to buy a lifetime licence.
Stellar Data Recovery: Features
As we've learned, Stellar Data Recovery is available on both Windows and Mac operating systems. As one of the top hard drive data recovery tools available, it includes powerful features to improve the user experience.
Stellar Data Recovery's website claims it enables the retrieval of all file formats, including custom ones. This said, there are only certain types of files that can be previewed from within the app itself. Naturally the fact you can't preview a file doesn't necessarily mean you can't recover and open it in a different program.
Data can be recovered from a computer's hard drive, external drive, memory card, flash drive, and optical media like CDs and DVDs, among others.
In addition, Stellar Data Recovery works with both non-bootable and encrypted drives. RAID and virtual drive recovery are also supported, and professional versions of the software can even repair corrupted photo and video files.
Stellar Data Recovery: Client and client setup
Installing Stellar Data Recovery in Windows 11 only took us a couple of minutes. The installer itself weighs in at less than 5MB and it then downloads the remaining files it needs.
On the initial user dashboard, you can select what sort of files (photo, video, etc.) you would like to retrieve. This is useful if you're looking for a specific file or file type. You can also select what drive and location you want to search, further streamlining the process.
The layout is extremely clear and intuitive. In fact, we noticed it was strikingly similar to the interface of another tool we reviewed: Ontrack EasyRecovery.
Meanwhile, there are numerous advanced options that can be tweaked to optimize performance. For example, you can specify exactly what file extensions you're looking for.
New file types can be added if necessary, and safe mode can be activated if you're concerned about security. More advanced tools are available with higher-end plans.
Stellar Data Recovery: How we tested
For our data recovery tests we used a virtual machine with a clean install of Windows 11 with the free version of Stellar Data Recovery.The only third-party tools installed besides the utility itself were VLC Media Player and GIMP.
Data files
The files we chose for recovery are an album of Mozart's Music available from the Internet Archive.
We did this as we wanted to see how the utility performed with a wide variety of files.The album included 4 music files (2 in Mp3 and 2 in FLAC) format, 6 JPG image files of album covers (with thumbnails) and 4 PNG image files. The files also included 2 XML files, a torrent file and an 'SQLite' file containing details of the album. There were 25 files in total.
We copied the files in the music album to a 512MB virtual NTFS-formatted hard drive, which was then attached to the Windows 11 virtual machine.
Data tests
The tests were performed one after the other on three separate virtual drives:
1. File deletion: the album files were simply deleted from the drive and the Recycle Bin emptied. No other data was copied to the drive. We then tried to recover the files.
2. Delete & format: The files were deleted as outlined above and we also performed a 'Quick Format' using the 'Disk Management' utility built into Windows 11. We then tried to recover the files from the formatted partition.
3. Recover corrupted files: We used the freeware program 'Victoria' to overwrite the volume header of the drive containing the files with zeroes. The drive didn't mount automatically in File Explorer and showed as being unpartitioned in Windows "Disk Management" utility. We then checked if the utility could see it and if so, recover the files.
We do not believe that running data recovery tools in a virtual environment has a significant effect on how they function. Still, if you're considering buying software we encourage you to read all reviews thoroughly and make sure that the developer offers a refund policy.
Stellar Data Recovery: Performance
Both in October 2022 and when we ran our most recent tests, Stellar Data Recovery's "quick scan" was able to detect lost files in seconds.
There is also a "deep scan" feature, which we used last time though it consumed significantly more RAM and a similar amount of CPU and took over 12 hours. However, it did retrieve a lot more data—125GB compared to 88GB with the quick scan.
Previously, when we tried Stellar Data Recovery on a Windows 10 laptop with 8GB of RAM and a 1TB hard drive, a quick scan of our hard drive took less than four minutes. However, it did use 200MB of RAM and approximately 75% CPU.
This high CPU usage is not unusual for data recovery software, so it's best not to use it alongside other resource-intensive applications.
Still, we were very impressed by the low footprint of the most recent version of the utility.
In the very first test of files that had simply been deleted from a drive, it completed the scan in under 2 seconds. A total of 37 files were found across 10 folders, including the original 25 deleted files. These opened perfectly in Stellar Data Recovery's "Preview" Pane. The remaining data were system files.
Our next test was performed on the drive where the files had been deleted, after which we'd formatted the partition. The "quick" scan in this case found 13 system files but none of the deleted media. We selected the "Deep Scan" option but the utility froze at 99% whilst trying to scan a particularly nasty data cluster.
We ran into similar difficulties in our final test, which was of a drive with a corrupted volume header. The good news is that although the drive wasn't visible in Explorer, it appeared immediately in Stellar Data Recovery as a "Lost Partition". Next, we tried to scan it only for the utility to freeze at 96%.
After rebooting, the scan went off without a hitch showing that 20 of the 25 files had been recovered. The missing files included the two FLAC audio files, the two XML files and the torrent file. In fairness these file formats aren't specifically listed as being supported by Stellar Data Recovery but they were visible in our first test.
At this stage we'd run up against the 1GB limit for the free version of the utility, so used it's 'Preview' feature to examine the files to find the remaining 20 all opened without issue.
Stellar Data Recovery: Efficiency
Retrieving lost files can be difficult, but Stellar Data Recovery did a great job. In our first test it recovered all the files we'd intentionally deleted and it recovered all but the rarest file types from the lost partition.
Still, it's clear that the utility supports a huge number of file formats, and custom types can be added with the advanced options menu.
For our most recent test, we deliberately chose a small number of files as in our previous benchmark the number of retrieved was over half a million. If this happens to you, rest assured that files can be sorted by file type, size, and location. There's also a search bar. As always it's best to preview files from within the app before restoring, to save cluttering up your hard drive.
Stellar Data Recovery: Support
Stellar Data Recovery users have access to phone, live chat, and online ticket support. Phone support is available worldwide, but only in English. We tested the live chat briefly and were connected with a friendly, knowledgeable agent within a minute.
There are also a few different self-help options available. The FAQ section provides simple answers to common questions, and the comprehensive knowledge base contains excellent step by step instructions on how to perform basic tasks like data recovery as well as helpful information like which file formats are supported by preview.
Stellar Data Recovery: The competition
There are numerous alternatives to Stellar Data Recovery which could better fit your needs. For example, the Ashampoo Undeleter is significantly cheaper (just $14.99 for a lifetime license) and is great for simple file recovery.
Data Rescue 5 is a more expensive alternative (starting at a $99 one-off payment for five recovery drives), but it comes with a selection of powerful features comparable to those of Stellar Data Recovery.
Stellar Data Recovery: Final verdict
Overall, Stellar Data Recovery is a great file retrieval tool with powerful advanced options for business. In its simplest form, it enables anyone to retrieve lost data from a computer or external storage device.
It has performed well in our benchmarks, with our only real criticism being that deep scans can be slow or buggy. Still, this is par for the course when it comes to trying to retrieve fragments of deleted data.
Paid subscriptions are a little expensive, but the program's impressive performance and user-friendly interface mean that it gets a thumbs up from us. We also appreciate the fact that the developers allow you to try out the premium versions of Stellar Data Recovery free of charge and preview recovered files before you make a decision to buy.
We've listed the best free data recovery software and the best data recovery service.
Daniel is a freelance copywriter with over six years experience writing for publications such as TechRadar, Tom's Guide, and Hosting Review. He specializes in B2B and B2C tech and finance, with a particular focus on VoIP, website building, web hosting, and other related fields.