Best security keys (2023): hardware keys for top online protection
Best
Contributions from
last updated
Get physical for enhanced protection with the best security keys today
VERDICT
REASONS TO BUY
REASONS TO AVOID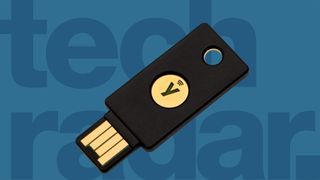 (Image credit: Future)
The best security keys offer a whole new level of security for your personal or business devices, bringing physical two-factor authentication (or 2FA) protection that can lock down your device.
You've probably seen standard software-based 2FA systems that send you text messages or emails to confirm your identity. While these are fine (and better than no 2FA system), physical hardware-based security keys, like the ones featured here, are much better.
Once inserted into a computer or mobile device grants the user instant access to services using a button or keypad – and this can offer a higher grade of security without waiting for a code to be beamed to a device.
Security keys are based on the FIDO U2F Open authentication standard. They're inexpensive and available in various connection types and standards, including USB-A, USB-C, Bluetooth, and NFC. Developed by Google and security company Yubico, U2F today protects several recognizable internet companies – including Facebook, Gmail, and Dropbox. GitHub and Salesforce.com, in addition to the UK government.
While they're undoubtedly dependable, not all security keys are created equal. We've compared these keys across numerous factors, from their security protocol and authentication standard to their build quality and portability. We looked at their user interface, ease of setup, pricing, and design, among other things. Continue reading for our pick of the best security key to use.
We've also laid out how to secure your printer.
---
The best security key of 2023 in full:
1. Yubico YubiKey 5 NFC
The all-round best security key
Reasons to avoid
-
No USB-C connection
-
Bigger than Nano version
Manufactured by Yubico, the codeveloper of the FIDO U2F open authentication standard used by many security keys, the YubiKey 5 NFC is in a safe pair of hands regarding securing your devices. As its name suggests, it works using USB-A (or USB-C using an adapter) or NFC.
It offers out-of-the-box compatibility with many services – including Google Chrome, Facebook, Dropbox, LastPass, 1Password, and more. The YubiKey 5 is compact, durable, and light – and it's even waterproof. Sporting a black-and-gold design, it's one of the best security keys to show off attached to a keyring.
You can set up the YubiKey as a U2F second factor seamlessly by following the service instructions and inserting the key in the USB slot when given the prompt. Tapping or pressing the gold circle on the key will enroll your key, so the next time you log in, you just have to enter the password, insert the key, and tap it.

2. Thetis Fido U2F Security Key
A 360-degree swiveler security key
Reasons to buy
+
Durable folding design
+
Affordable
Reasons to avoid
-
No Bluetooth
-
Only U2F compatibility
If you're looking for the best bang-for-buck in a security key, this model from Thetis should be on your list. There's no Bluetooth onboard (it's available on a more expensive model), and it only supports the FIDO U2F standard – so there's no UAF or OTP compatibility. However, it will provide secure website access if you use Chrome or Opera as a browser on Windows, macOS, or Linux.
Handily, this affordable security key sports a compact folding design with a rotating aluminum casing that prevents the connector from being exposed to potential damage while transporting. It comes in three attractive colors — black, gold, and silver.
The plastic casing feels sturdy and relatively durable, but you'll want to avoid placing it with heavy objects in your bag. The hole punch on the key isn't large enough, so you'll have limited options for attaching keychains or lanyards.

3. Yubico Yubikey 5C
Tiny security key with a USB-C port
Reasons to buy
+
Compact USB-C design
+
Compatible with range of standards
Reasons to avoid
-
No NFC
-
Costlier than alternatives
While it's not the most affordable security key on this list, coming in at a higher price than Yubico's USB-A and NFC-equipped version, this USB-C security key is essential for owners of Android devices.
The 5C is compatible with various standards – including FIDO U2F, OTP, Smart Card, and OpenPGP. That said, it lacks NFC and isn't compatible with iPhone devices – you'll need the Yubico 5Ci for that. This model, made in the USA, is durable-, water-, tamper- and crush-resistant, so it should survive any journey.
The YubiKey 5C supports Google Chrome and other FIDO-compliant apps on macOS, Windows, and Linux. These apps include Gmail, Dropbox, Outlook, Facebook, Dashlane, LastPass, and 1Password.
This YubiKey has a hole punch that's large enough to attach to standard keychains and lanyards, and it fits tightly in the USB port.

4. CryptoTrust OnlyKey
A password manager and security key in one
Reasons to buy
+
PIN protection
+
Password manager
Reasons to avoid
-
Not as compact as rivals
-
Poor UI
As its name suggests, OnlyKey has some nifty features its rivals lack. Thanks to an onboard keypad that can bypass keyloggers that find their way onto computers, it can keep online accounts safe if a computer or website is compromised. It supports multiple methods of 2FA, including FIDO 2 U2F, Yubico OTP, and TOTP.
While it isn't the best password manager for mainstream purposes, OnlyKey can store 24 OTP accounts, 24 passwords, and 24 usernames/URLs, on a single key. This feature is pretty handy if you're not keen on memorizing multiple passwords and want the key to handle it for you.
It offers features such as encrypted backup, self-destruct (which wipes the device after a certain number of incorrect attempts), and the ability to update the firmware to access new features. On the downside, its user interface is far from the prettiest we've ever seen.

5. Yubico YubiKey 5 Nano
The smallest USB security key around
Reasons to buy
+
Keyring-friendly
+
FIDO certified
If you are looking for the smallest security key around, this is it. The Yubico YubiKey 5 Nano is eclipsed by most coins and is inconspicuous when attached to a keyring. However, its diminutive size comes at a cost in that no NFC is on board, which is to be expected.
This security key is FIDO 2 certified and supports several other protocols, including FIDO U2F, Yubico OTP, OATH-TOTP, OATH-HOTP, and OpenPGP. Perhaps the most novel use of the YubiKey 5 Nano is its ability to grant access to Twitter in an instant on a USB-A-equipped laptop.
Despite its tiny size, this key is quite durable, with an IP68 rating, crush resistance, and no moving parts. It fits snugly in USB ports, but removing it can feel cumbersome if your nails are not long enough.
We've also featured the best access control systems.
---
Frequently Asked Questions
What is a security key?
A security key is a USB drive that connects to devices (like laptops and phones) and provides secure access.
These keys bolster security by adding an additional layer of identity verification, similar to OTPs and email verification. You can use a security key to securely log in to your computer and online accounts and apps.
How to choose the best security keys for you?
When selecting the best security keys for yourself, you'll want to factor in what degree of security you need, the authentication standard the key's based on, the security protocols it supports, the key's size, and the connectivity format.
A security key will support either USB-A, USB-C, or Lightning ports. Some security keys have Bluetooth and NFC for wireless security access.
If you want a key that'll store passwords for you and make it easier to log in to apps, websites, and accounts, pick a security key with a built-in password manager.
Look out for the security key's user interface, portability (not all keys can be attached to a keyring), and durability, among other things.
The best security keys: How we test
We tested various security keys to accurately assess their performance. We evaluated the number of security protocols they support, the authentication standard they're based on, and the type of USB connectivity.
We analyzed their design, portability, durability, and the applications they're compatible with. Read more on how we test, rate, and review products on TechRadar.
Are you a pro? Subscribe to our newsletter
Sign up to the TechRadar Pro newsletter to get all the top news, opinion, features and guidance your business needs to succeed!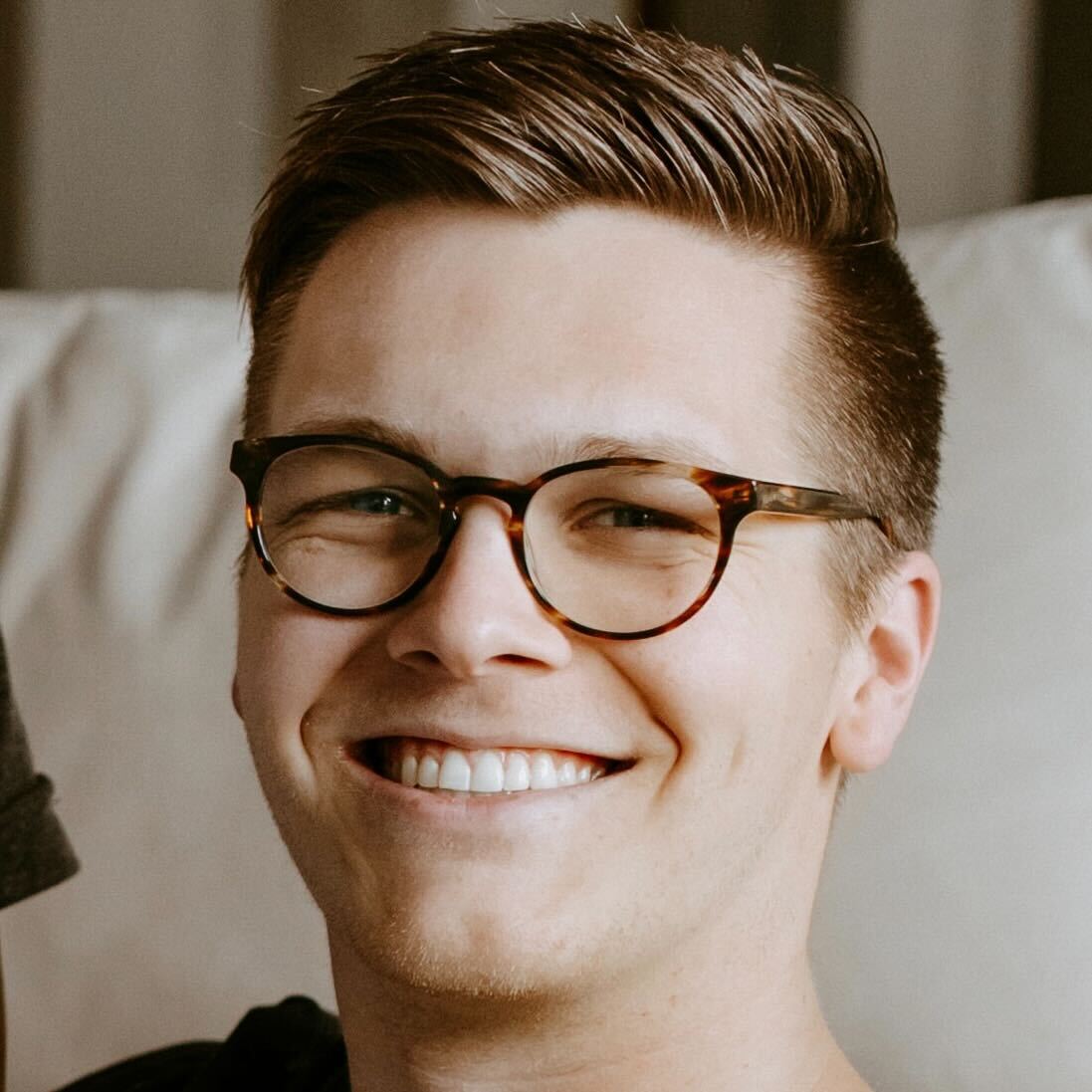 B2B Hardware Editor, TechRadar Pro
Collin is the B2B Hardware Editor for TechRadar Pro. He has been in journalism for years, with experience in small and large markets, including Gearadical, DailyBeast, FutureNet, and more.
Collin is an experienced individual who has an abundance of knowledge when it comes to all things professional hardware. He is the go-to subject matter expert for TechRadar Pro and focuses on standing desks, office chairs, business laptops, "pro" monitors, and other similar topics. With his in-depth understanding of these areas, Collin can provide invaluable insights and advice to readers looking to make informed decisions about their hardware investments.