TechRadar created this content as part of a paid partnership with Bark. The contents of this article are entirely independent and solely reflect the editorial opinion of TechRadar.
---
Technology has become a major part of kids' growing experience. Kids of this era now have ubiquitous access to smartphones and the internet, unlike those of the previous generation. These tools can bring a lot of benefits but come with many risks. This is why parental control is important to ensure kids use their devices safely.
Parental control tools allow parents to restrict how their kids use the internet. The web hosts a lot of educational and informative content but also a great deal of inappropriate content for kids. Parental control tools help you limit access to the latter.
Parental control apps are generally easy to use; developers know that many parents aren't technical and make their apps as simple to navigate as possible. Some of these apps are free, while others require a one-time purchase or subscription. Some are designed for specific devices and operating systems, e.g., Screen Time on iPhones and iPads.
Using a parental control app limits your kids' device use and ensures they don't get too distracted. It also ensures that they only stick to the safe and productive parts of the internet.
---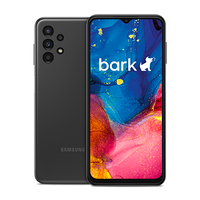 How does parental control work?
Parental control comes in different formats. The most common is by downloading an app on your child's device and linking to the same app on your device, where you can enforce restrictions. However, there are several other creative ways to implement it.
1. Parental Control Apps
There are endless choices of parental control apps on the market. Examples include WebWatcher, Safe Eyes, Net Nanny, and FamiSafe.
You have to download the same app on your child's device and yours. You'll set your child's device as the one to be restricted and yours as the one controlling the restrictions. Thus, you can limit what they do with their device.
Common features of parental control apps include:
Screen Time Limits
You can limit the time your kids spend glued to their desktops or smartphone screens. For example, you can set a maximum of 2 hours daily, and the device will automatically lock once that time is up. You can also disable the device during certain times of the day, e.g., at bedtime.
Content Filtering
You can prevent your child from accessing inappropriate content on the web. These apps let you maintain a blacklist of URLs they cannot visit. Some also employ category-wide blacklists, so you can block an entire genre of sites, e.g., gambling and adult content. If your child attempts to enter a blacklisted site, the connection won't resolve. Some apps will also alert you that your child attempted to reach a blacklisted site.
App Monitoring
You can configure your kid's phone so it can't download any app without receiving explicit consent from your device. This will prevent your kids from downloading potentially harmful apps whose risks they may not understand. You can also monitor how much time they spend on each app to recognize when it's too much and take action.
Call and SMS Monitoring
You can monitor every phone number that calls or sends a message to a child's device. You can view the accurate call and SMS history and the exact times they were sent. This will help you identify and block unknown numbers to prevent potential harm.
Location Tracking
If your child is out of the home, you can enable location tracking to ensure you always know where they are. Some apps allow you to set up geofencing, meaning it'll give you an alert if your child's device is detected at specific locations.
2. SafeSearch
Search engines are the gateways to the web. It's what most kids use to surf the internet for interesting content. Hence, it's necessary to ensure that search engines don't feed them inappropriate content, and you can do that with SafeSearch.
SafeSearch is a tool offered by Google, the most popular search engine. As the name suggests, it prevents the search engine from displaying explicit content, such as images depicting violence and pornography. It's not 100% accurate, but it filters inappropriate content to a large extent.
Other popular search engines like Bing and Yahoo offer tools similar to SafeSearch.

3. Wi-Fi Router Filtering
You can implement parental controls directly from your Wi-Fi router. For example, you can maintain a list of sites to which the router cannot initiate a connection. Your Wi-Fi router can also show you the list of websites your child visits, including those in incognito mode.
Wi-Fi routers enable you to block entire categories of sites, e.g., chat rooms, adult content, and peer-to-peer file transfer. The drawback is that many router providers noticed that many parents use this tool and have begun charging for access.
4. Communication
Above all, communication is key when it comes to parental control. Technology can only go so far, and tech-savvy children can even attempt to bypass parental control restrictions.
Communicate with your children and ask them about their online activities. Build trust so that they can tell you the truth even when inconvenient. Listen and provide constructive feedback to their questions and inquiries. It's one thing to enforce restrictions and another to explain why they are necessary so your kids can understand.
Educate your children about the potential dangers of the internet and why they need restrictions to avoid falling victim. This is the most important aspect of keeping them safe online.
Conclusion
Many people keep wondering if parental controls are really effective at keeping children safe. Yes, they are. If done right, parental control features will help steer your kids to the safe and productive parts of the internet and steer them away from the harmful parts.
We have explained the various ways to implement parental control. Above all these technological tools, communication is the key to keeping your children safe online and ensuring they use their devices reasonably.