TechRadar turns 15 – these are the tech milestones that made us
A decade and a half of techmania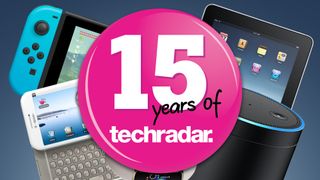 (Image credit: Future)
This week, TechRadar turns 15, a milestone we're pretty jazzed to have hit. We launched in January 2008, having previously operated under the banner of tech.co.uk, which was one of the first consumer tech sites to brave the world of online publication in the UK.
Now, we're rapidly approaching the time when we'll be starting to hire people who weren't born when the website launched, which is fun – if not a little terrifying.
Naturally, we've seen a lot of change in that decade and a half. TechRadar-proper might have narrowly missed the launch of the first iPhone in 2007, but we've covered every iPhone launch since. We've scratched our chins at each year's weirdest CES revelations, eye-rolled at the latest 'innovations' that never took off, and spread our wings to cover an increasingly wide range of gadgets and services.
What better way to celebrate our anniversary than a look back at the tech moments that helped to make us? Here's our pick of the biggest tech developments from each year of our existence, and why the TechRadar team thinks they mattered.
2008: Android comes to life
"Originally invented to take on the once-mighty BlackBerry, Android turned quickly to face the iPhone, its longtime rival," writes Philip Berne, our US Mobile Editor.
"Always the more versatile system, Android now has been on everything from keyboard phones to flat phones to folding phones and more. Whether it's Google's own version, enhanced skins from Samsung, or even Google-free Android from Huawei, the mobile OS is ubiquitous. If you see an amazing new non-Apple mobile device, chances are it's running Android."
2009: WhatsApp, Doc?
My earliest memories of WhatsApp involve desperate pleas, as an iPhone user, to my Blackberry-touting school friends to ditch BBM so I didn't suffer so much fear of missing out.
Alex Walker-Todd, our Senior Phones Editor, remembers it more for its lasting impact on communications, though: "Long before it was acquired by Facebook (now Meta) for $22bn, WhatsApp proved itself as the pre-eminent cross-platform messaging app; finding its first foothold on iPhone and growing to connect users across BlackBerry, Android and beyond, with a growing number of rich chat and media features.
"Nowadays, it boasts a user base of more than two billion, and retains its position as one of the most popular messaging apps in the world."
2010: To iPad-finity and beyond
"The iPad was conceived before the original iPhone, as Apple had been trying to add video to its devices ever since the classic iPod," says Philip Berne "With the original iPad, Apple finally created the perfect portable video-watching machine, and in doing so stumbled upon a viable laptop replacement as well. Today's iPads are powerhouse tablets, but even the entry-level iPad remembers its capable, humble roots."
2010 was a pretty huge year for tech in general and gets a number of honorable mentions. We saw the launch of Netflix's online platform, heralding a new age of streaming, and with it, a sea change in the way we consume shows and films. That year also saw the earliest prototype of the Oculus Rift, taking VR out of science fiction and into consumers' hands for the first time, the arrival of Instagram, and if that wasn't enough, we also saw the first proper air fryer, from Philips. So no big deal.
2011: Google undercuts the laptop market with Chromebooks
"Chromebooks have been a slow build," writes our US Computing Editor, John Loeffler, "but Google's low-cost successors to the netbook have turned out to be among the most essential devices in education and everyday computing, coming at a remarkably low cost for consumers. Where else are you going to find a $99 computer?"
On a sadder note, Apple CEO and co-founder Steve Jobs passed away in 2011, just a day after the announcement of the iPhone 4S, which was the first iPhone to hit the shelves without the man himself at the helm.
2012: Dolby Atmos was music to our ears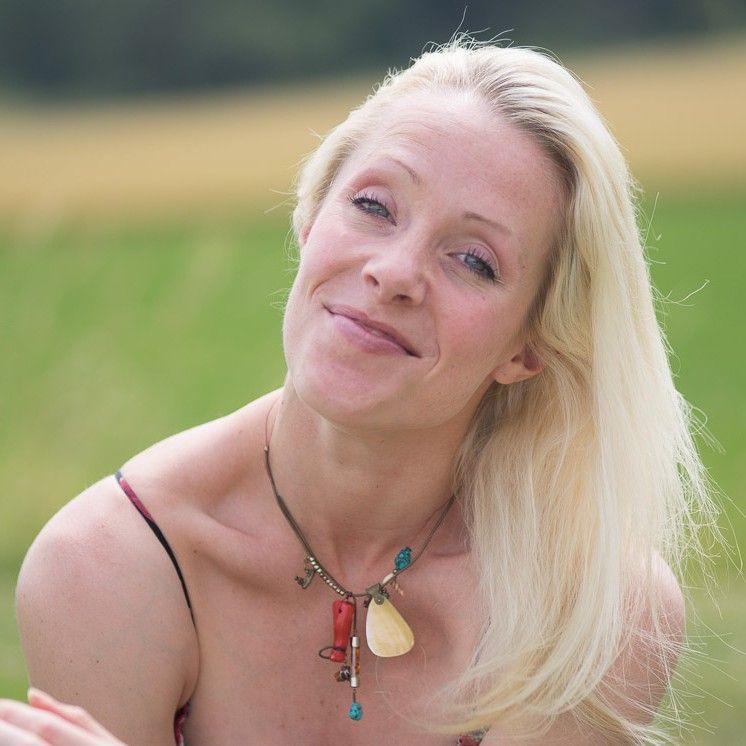 Becky Scarrott, Senior Audio Staff Writer, says: "In its simplest terms, Dolby Atmos adds overhead height channels to the recording and decoding process of music production, thus allowing sound designers to place sonic articles as 'objects' in a three-dimensional space for a more realistic audio experience.
"Since its 2012 release, this end-to-end change has been adopted by Apple Music for its splendid head-tracked spatial audio, as well as by Tidal, in its HiFi Plus tier. Streaming platforms such Netflix and Disney Plus now also offer Dolby Atmos content – and with even inexpensive tablets now bearing the Atmos badge, you don't have to spend a fortune to get it.
"For me, the beauty of Atmos is that while the number and placement of speakers in your hardware (whether we're talking a surround-sound speaker package, soundbar, headphones, tablet, or your local cinema) will vary dramatically, Atmos will scale with the setup regardless. If your file says Dolby Atmos, and your device supports Dolby Atmos, you're all set for incredibly persuasive, spine-tinglingly exciting, all-around-you sound."
2013: LG puts OLED TV on the maps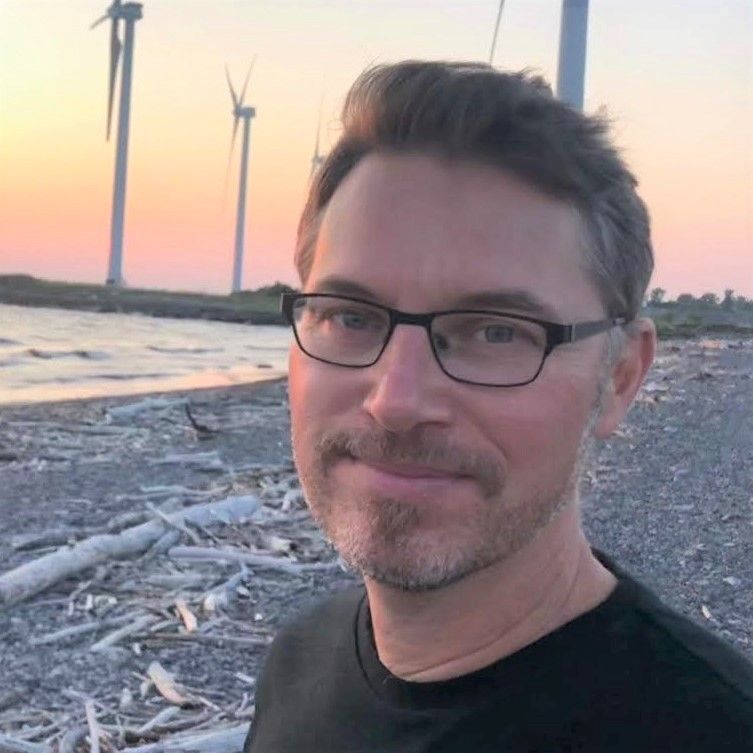 While this year didn't mark the advent of OLED, LG really put the display technology on the map when it launched three 55-inch models at the CES tech expo in Las Vegas. Al Griffin, our US Senior Editor for Home Entertainment, writes: "LG's OLED tech has just turned 10 years old, and it's amazing to think about how much TV performance has improved over that time.
"When OLED was first introduced, LCD TVs looked abysmally bad, making OLED models with their deep, perfect blacks and excellent screen uniformity sparkle in comparison. LCD tech has since improved, but OLED remains the top choice for TV perfectionists, and with the next generation of models introduced at CES 2023, its future is brighter than ever."
2014: Amazon launches the Echo (echo... echo... echo...)
While Apple may have brought voice assistants to the masses in 2011, Siri walked so that Alexa could run, culminating in the launch of one of the most influential gadgets in recent memory: the Amazon Echo. Matt Bolton, our Managing Editor of Entertainment, remembers how "it was at the center of the smart home revolution, fulfilling the promise of smart lights and heating being 'easy' by making it so that you could simply ask for what you wanted.
"It gave kids a new way to engage with technology, adding a 'friendly' voice that could answer questions or perform tasks that they didn't know how to do themselves. There are many rivals to the Echo and Alexa, but none that have had the same impact."
Elsewhere in the nascent smart-home world, 2014 saw the release of the Ring video doorbell. Technically, though, Ring's journey started back in 2013, when, on an episode of the US business-pitch reality show Shark Tank, Ring's founder Jamie Siminoff presented the Doorbot, which was also the name of the company at the time. He later renamed the company, and sold it to Amazon for over $1bn in 2018.
2015: Apple Watch starts its uphill climb
Was it perfect? No, but the launch of the first Apple Watch in 2015 was certainly significant. Matt Bolton writes: "In classic Apple Style, the Apple Watch wasn't the first smartwatch, but it quickly became the smartwatch. From this first version, Apple really nailed the idea that its watch is best used as an extension of your phone – not trying to copy what your phone does, but just moving the most useful parts to a more visible and accessible spot.
"Then came the health push, and Apple used the device's position on your wrist to turn it into something that could literally save your life. These days, the Apple Watch outsells the entire Swiss watch industry combined, despite remaining iPhone-only."
Also noteworthy in 2015 was the release of Windows 10, with Daryl Baxter, our Software and Downloads Writer, explaining: "Windows 10 was the 'undo' command of Windows 8. The familiar desktop was back, and so was the start menu. This release felt like a back-to-basics approach for Microsoft, heralding the expansion of its Surface tablets and its focus on Windows as a service. It's grown into a powerful and reliable bit of software, so much so that many are refusing to update to Windows 11 for now."
2016: Apple Airpods showed they were worth the hype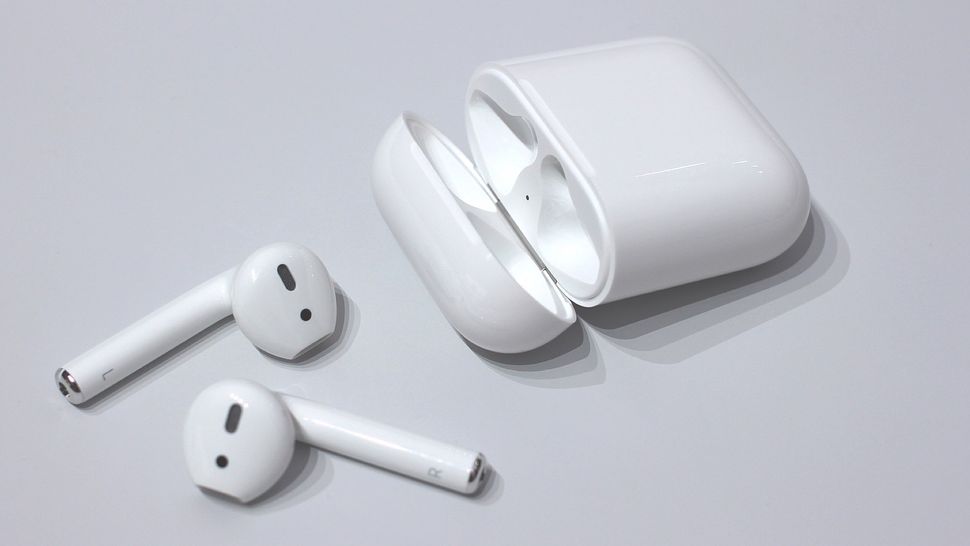 "While a case can be made that the AirPods aren't the best wireless earbuds, it's hard to argue that they aren't the most ubiquitous and recognizable," says Al Griffin, our US Senior Editor for Home Entertainment. "That's Apple's main triumph here: Despite the AirPods' odd look – mitigated somewhat in the current, shorter-stem version – they somehow became the must-have wireless earbuds. And with the excellent noise cancellation found in the latest model, it will be easy for owners to filter out any negative comments."
Elsewhere, Dyson launched its Supersonic hair dryer in 2016, marking the company's first foray into hair-styling products. This was huge news, and to this day we see a slew of Supersonic dupes vying for the lifestyle giant's throne.
2017: Nintendo Switches things up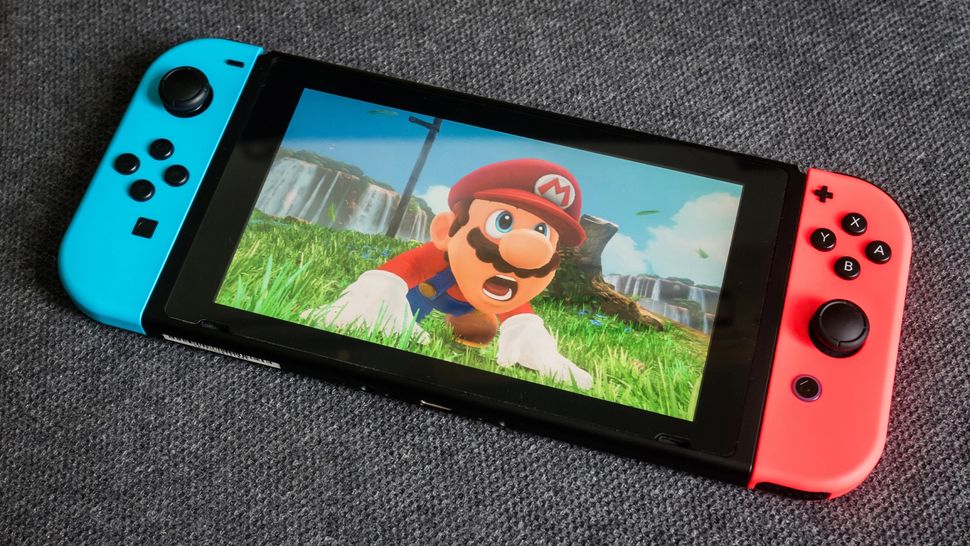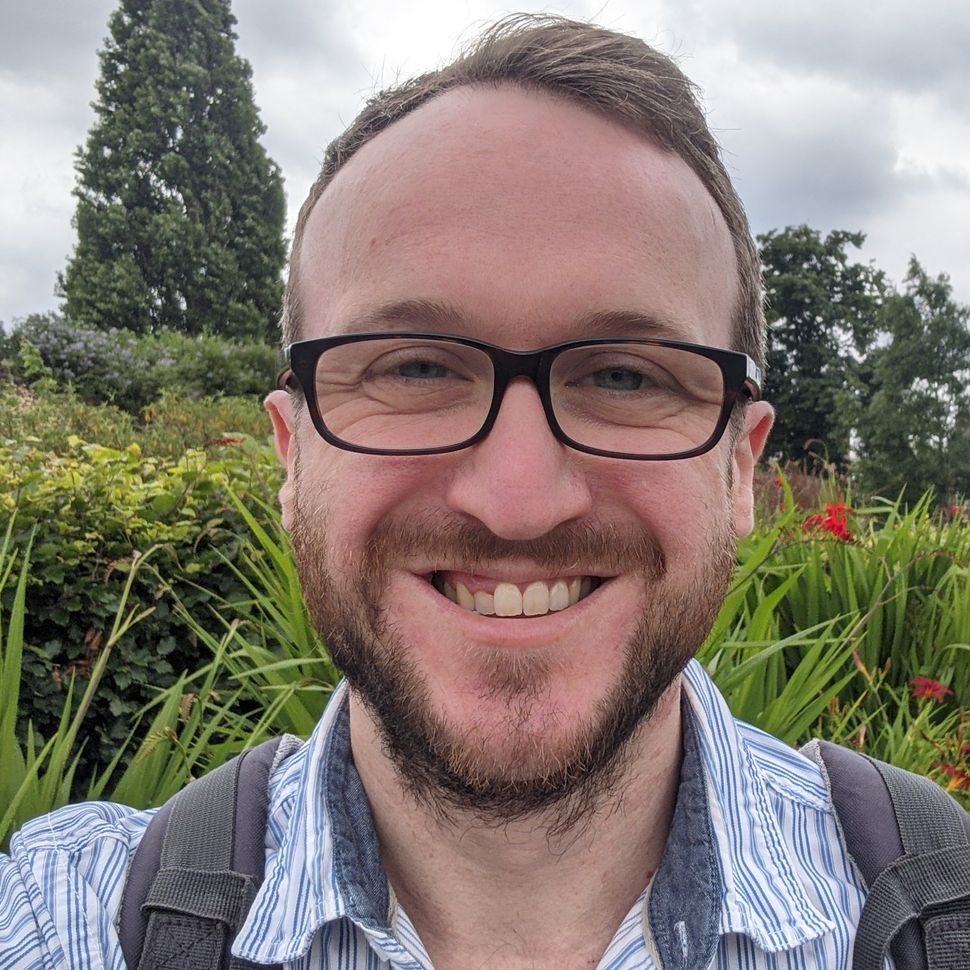 For us, the Nintendo Switch was the highlight of 2017, although this year also brought us the Amazon Echo 2, the Surface Laptop, and the iPhone X.
TechRadar Gaming's Editor-in-Chief, Julian Benson, says: "The Nintendo Switch was more than a step back on track after the lackluster (though, underappreciated) Wii U; it saw Nintendo successfully marry its two product families, portable and home console, letting it focus its development talent on single piece of hardware."
2018: GoPro was our Hero (7)
TechRadar's new Cameras Editor, Timothy Coleman, says: "GoPro is the giant of action cameras and has regularly delivered technological leaps, but the GoPro Hero 7 Black stands out for giving us HyperSmooth image stabilization – supremely useful for action junkies – and TimeWarp timelapse feature. Its software smarts and power under the hood are as relevant and outright fun today as ever; plus, this affordable, tough, waterproof camera boasts excellent 4K video and sharp stills.
2018 also saw the launch of the Dyson AirWrap hair styler, which quickly became one of the brand's most sought-after products, with stock selling out as quickly as it became available – thankfully it's a little easier to get hold of these days. Our Homes Editor, Jennifer Oksien, notes how the multi-styler has "reshaped how we curl, style and hide our fly-aways forever. Dyson's latest hair styling device continues to win awards since its launch in 2018, and regularly gets a refresh with new, exclusive, and rather beautiful color options".
2019: PlayStation 5 ruled all... if you could find one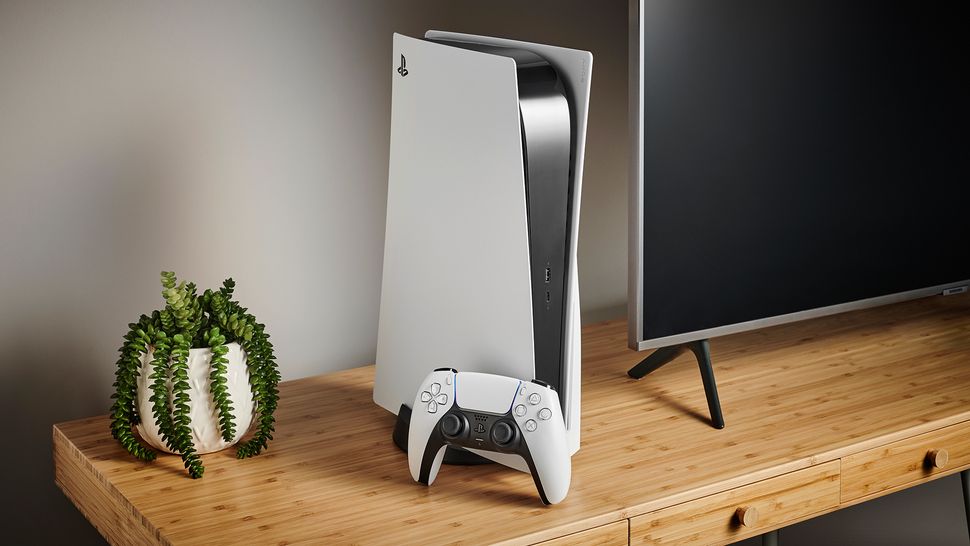 One of the most talked-about devices since it was first announced in 2019 ahead of its 2020 release – and ever since, largely due to it being notoriously hard to get hold of – was the PlayStation 5. TechRadar Gaming's Julian Benson writes: "While we're still waiting on games that fully exploit the power of this generation of consoles, Sony's commitment to 3D audio, and haptic feedback through the Pulse 3D headset and DualSense controllers, helped the PS5 to edge ahead of the Xbox Series X/S."
Deep-learning super-sampling (DLSS) was also launched in 2019, alongside Nvidia's RTX 2000-series Turing GPUs, which have had a lasting impact on PC gaming. Matt Hanson, our Managing Editor of Core Tech, explains: "What's great about DLSS (and rival tech that has also appeared, such as AMD FSR) is that you don't have to have an ultra-expensive GPU to benefit from demanding visual effects like ray tracing.
"By using machine learning and AI-powered upscaling, it allows compatible graphics cards to achieve better performance by running games at a lower resolution, then upscaling them to a higher resolution with minimal visual impact."
2020: Apple goes silicon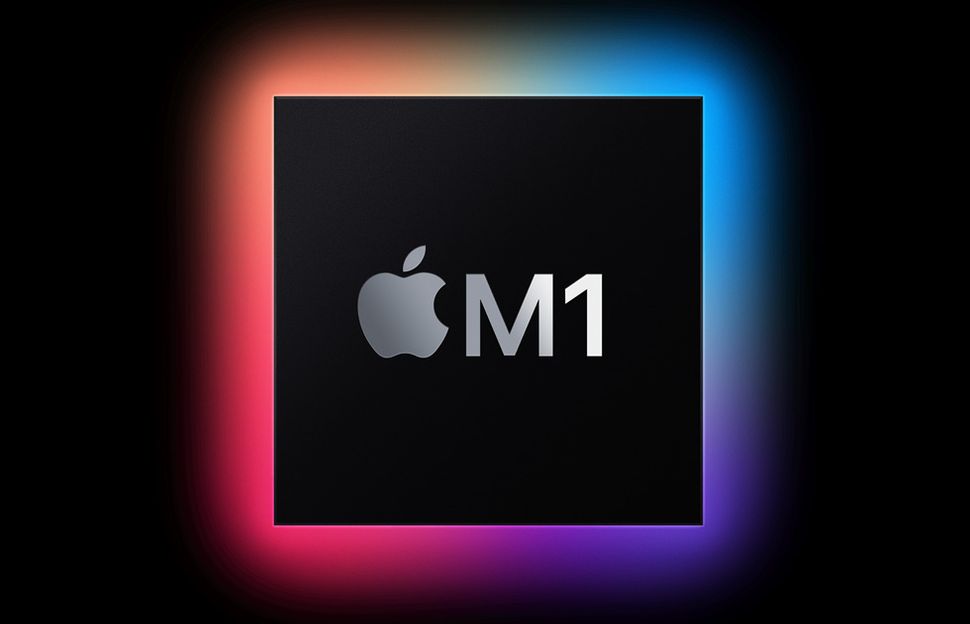 Fifteen years after announcing its somewhat controversial transition to Intel processors in 2005, Apple decided to go its own way in 2020 with the M1 chip – what Matt Hanson calls a "revolutionary creation" that's now found in the MacBook Air (M1, 2020), Mac mini (M1, 2020), MacBook Pro (13-inch, M1, 2020), iMac (24-inch, M1, 2021), iPad Pro (5th generation) and iPad Air (5th generation).
Matt adds: "After dropping Intel as the CPU provider for MacBooks, Apple showed it could make its own, with the M1 offering excellent performance and brilliant battery life. Apple also ensured that macOS apps could run on the new hardware with its Rosetta 2 tool, and these successes resulted in some of the best-ever sales of MacBooks – and certainly got the attention of Apple's rivals."
2021: Samsung Galaxy Z Flip 3 makes foldable sensible
We've seen some incredible developments in phone technology since we launched, and as smartphones rose to become the primary form factor for handsets, but the Samsung Galaxy Z Flip 3 earns its spot here for being the first truly viable foldable phone.
Our US Mobile Editor Philip Berne says: "This wasn't just the first foldable we really wanted to buy; this was the first folding phone that was easy to recommend. Samsung ironed out all of the kinks – at least the ones that weren't supposed to be there – and created a durable, desirable smartphone that gave us an experience like nothing else. How the folding phone evolves beyond the current Galaxy Z Flip 4, and Z Fold 4, remains to be seen."
Fitness trackers are fairly ubiquitous these days, but it's also worth highlighting the Fitbit Luxe, which also launched in 2021, and which is currently top of our best fitness tracker list. Matt Evans, our Fitness and Wellness Editor says: "While it isn't the first, nor the most advanced band in the brand's lineup, the Luxe is the one that does it all; a sleek metallic pebble with all of Fitbit's smarts. It's detachable from the silicone band, and able to be incorporated into jewelry-inspired bangles and bracelets."
2022: Full Steam (Deck) ahead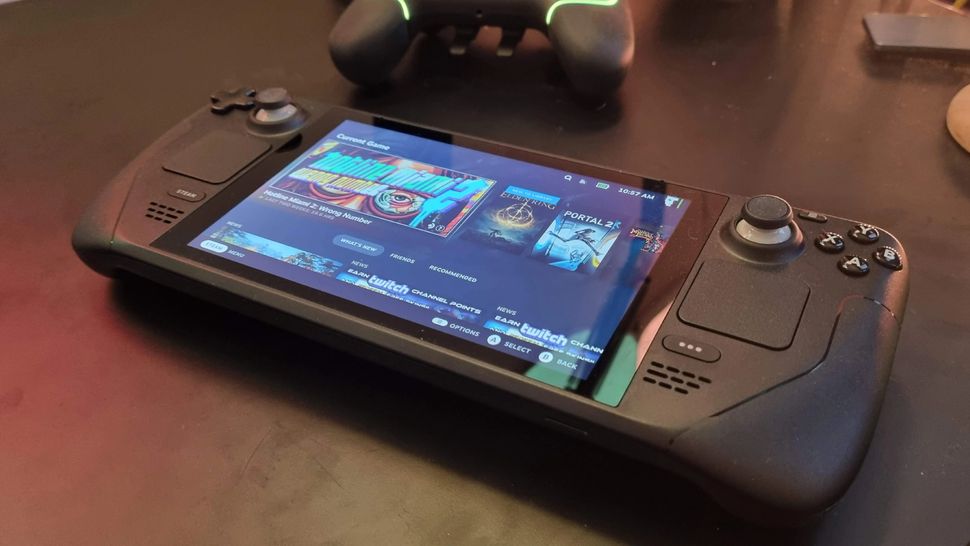 And so to the most recent full year of TechRadar's existence – and while 2022 saw a host of amazing products, the one that really got us going was the Steam Deck. With Valve having a fair few flops under its belt, its achievement in releasing a piece of hardware that we actually wanted to own was certainly headline-worthy, and our Software & Downloads Writer, Daryl Baxter, is pretty glued to the portable playset. "The Steam Deck does everything the Nintendo Switch doesn't," he says. "After a month, I ditched my gaming PC for the Steam Deck, and I haven't looked back. Its customization options, its power, and its regular updates that increase game compatibility make it a home run for me."
---
So there you have it – our favorite moments from each year since TechRadar launched. It's been a phenomenal 15 years, and we couldn't be happier to still be here, and still doing what we love – being at the forefront of tech news and reviews, and serving our readers with informed and in-depth buying advice. This year is set to be another exciting one – especially if what we've seen at CES 2023 is anything to go by – and we can't wait to see what the next 12 months bring to the party.
Of course, we couldn't do what we do without the support of you, our readers, so thanks from all of us at Team TechRadar for coming along for the ride – and here's to another 15 years of adventures in the wonderful, and occasionally weird, world of technology!
Sign up for Black Friday email alerts!
Get the hottest deals available in your inbox plus news, reviews, opinion, analysis and more from the TechRadar team.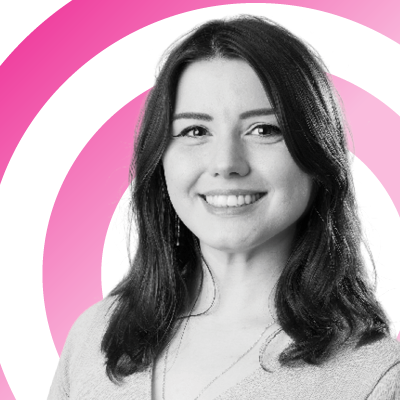 Managing Editor, Lifestyle
Josephine Watson (@JosieWatson) is TechRadar's Managing Editor - Lifestyle. Josephine has previously written on a variety of topics, from pop culture to gaming and even the energy industry, joining TechRadar to support general site management. She is a smart home nerd, as well as an advocate for internet safety and education, and has also made a point of using her position to fight for progression in the treatment of diversity and inclusion, mental health, and neurodiversity in corporate settings. Generally, you'll find her watching Disney movies, playing on her Switch, or showing people pictures of her cats, Mr. Smith and Heady.