Introducing… TechRadar's new Ask An Expert service
We'll give you personalized advice about your tech purchases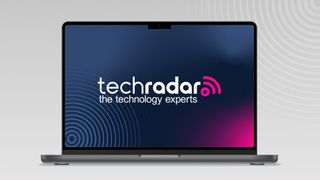 (Image credit: Shutterstock)
We've all been there. You buy a shiny new gadget after reading a review online and a few months later you realise it's not quite right for your needs, so you have to do some more research in order to buy something better. Annoying, isn't it?
When TechRadar launched 15 years ago, it was with a mission to bring you the best technology product buying advice on the planet. We've been doing that through our in-depth reviews and roundups, and up-to-the-minute news about the latest tech developments that are heading to your devices.
That mission hasn't changed, but now we're going a step further. We've set ourselves the goal of ensuring that if you buy a product through TechRadar, you buy the right thing first time. We call it the Shop TechRadar, Shop Once promise.
We're aiming to deliver on that promise in three ways.
First, we're committed to ensuring that our reviews and product roundups are the most useful and comprehensive that you'll find on the web. That means more testing and more comparisons with other products.
Every review is written by one of our experts and then double-checked by someone else on the team before it's allowed to go online. So we're confident that every review we post gives you the right information to make an informed decision as to whether the product is right for you.
Second, we've introduced the TechRadar Ask An Expert service, where we'll help you choose the right product for your needs. When you use the service, a member of the TechRadar team will review your requirements to help you choose the right product for your needs. The service is available to you on a personal level and it's completely free of charge.
Here's how it works.
How to use TechRadar's Ask An Expert service
When you're reading a review or a roundup of products on TechRadar, look for a link at the end of the article that says "Need help choosing? Click here to use TechRadar's Ask An Expert service."
That link will take you to an email, where you can enter your requirements. Simply tell us what you're looking for and give us as much information as you can about your situation. We need all of the following in order to be able to help you:
1. The type of product you want to buy.
2. Your budget.
3. Any specific requirements - for instance, features it must have, or a size it must be (we don't want to suggest a 65in TV for someone who only has space for a 32-inch set, for instance).
4. The most important quality aspects you want us to consider. For instance, if you are buying a TV, are you more concerned with image quality, design, sound or something else? With a phone, is battery life key - or do you need a fast processor? You can rank these aspects if you wish.
5. Your name.
6. Your location (the service is available in the US and UK).
7. Your timescale. We will endeavour to respond to queries within two weeks, but if you have a more urgent request, feel free to mention it and we will do our best.
8. Finally, whether you are happy for your request to form the basis of a future article on TechRadar helping others make a similar choice.
Please include all of the above information or we will not be able to help you.
Once we've looked over the email, it will be passed to an expert at TechRadar who will get back to you with suggestions of products that we believe will best fit your needs. We'll also include links to corresponding reviews on TechRadar, where you will be able to read more and click to buy the items from the retailers that we partner with, if you wish.
Third, if you've previously bought something in a store or another website, and then realised that it was not right for your needs and sent it back, our Ask An Expert service can help there, too. Simply tell us what you bought, why it's not right for you and what additional features or requirements you have and one of our tech experts will get back to you with suggestions for alternative products.
We love technology here at TechRadar - it's why we're The Technology Experts. We want you to love it too, so take advantage of our Ask An Expert service and make sure you're living your best tech life.
Click here to use TechRadar's Ask An Expert service or email AskTheExperts@techradar.com
Sign up for Black Friday email alerts!
Get the hottest deals available in your inbox plus news, reviews, opinion, analysis and more from the TechRadar team.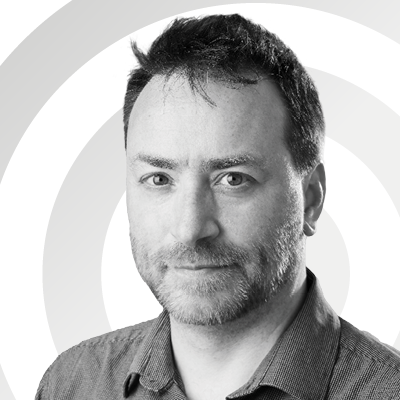 Marc is TechRadar's UK Editor in Chief, the latest in a long line of senior editorial roles he's held in a career that started the week that Google launched (nice of them to mark the occasion). Prior to joining TR, he was UK Editor in Chief on Tom's Guide, where he oversaw all gaming, streaming, audio, TV, entertainment, how-to and cameras coverage. He's also a former editor of the tech website Stuff and spent five years at the music magazine NME, where his duties mainly involved spoiling other people's fun. He's based in London, and has tested and written about phones, tablets, wearables, streaming boxes, smart home devices, Bluetooth speakers, headphones, games, TVs, cameras and pretty much every other type of gadget you can think of. An avid photographer, Marc likes nothing better than taking pictures of very small things (bugs, his daughters) or very big things (distant galaxies). He also enjoys live music, gaming, cycling, and beating Wordle (he authors the daily Wordle hints page).