The best DAB radio 2023: the top digital radios to buy
Best
Contributions from
last updated
The best DAB radios for your hard-earned money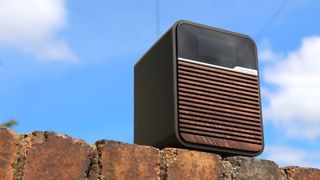 (Image credit: Future)
The best DAB radios leave standard old-school FM/AM radios for dust. That's because most radio stations now have digital transmitters, enabling you to listen to programming free from the traditional noise of radio waves – if you have a DAB radio on which to receive these digital audio streams, that is. And unlike traditional radio waves, which require close proximity to the broadcasting source, you can listen to DAB radio from practically anywhere – you don't need wi-fi, or for your DAB radio to be physically connected to the internet, for it to grab and play those digital streams.
Smart speakers are extremely popular these days, but there's still a place for the original 'wireless' (in its updated form) for cooking in the kitchen, working in a home office or relaxing in the garden on a sunny day. I actually like the burden of choice being lifted from me. With DAB, you don't have to select your musical genre or playlists, plus the mix of spoken content, topical news and tunes can vary as much (or as little) as you'd like.
As with some of the best Bluetooth speakers, several DAB radios have notable extras too, like mono and stereo arrays, access to internet radio stations (you will need the internet here), wireless Bluetooth streaming. Some options also give the best waterproof speakers a run for their money with decent IP ratings.
We've tested all of the best DAB radios here a range of environments and for long listening sessions. Here, you'll find our top DAB radio picks, whether you're looking for a stylish option for your kitchen, an alarm clock radio for your bedroom or a portable radio to travel with. Now, whack on the radio, sit back – and relax.
The best DAB radios: our top picks
The best DAB radio for Bluetooth streaming and retro styling
Specifications
Display:
2.7-inch colour LCD
Charging method:
AC adaptor
Dimensions:
106 x 250 x 160mm (W x H x D)
Connectivity:
Bluetooth, headphones jack, 3.5mm AUX in / out
Reasons to buy
+
Retro styling
+
Warm and detailed sound
Reasons to avoid
-
Bulky size
-
Bluetooth streaming lacks volume
There are few better sounding or looking DAB radios for a kitchen than the RD70. A retro-styled DAB/FM radio with a museum-like 1950s look, it brings the wireless bang up to date by adding a large colour LCD display and Bluetooth streaming from smartphones.
Its bulky size is a little too much for the average bedside table – and the colour LCD display is positioned on the top of the cabinet – so it makes for a less than perfect clock radio. However, its faux leather-covered wooden speaker cabinet produces easily enough mid-range and bass for warm-sounding sonics ideal for a kitchen or bookshelf. In fact, the only downsides are its bulky size, lack of internal rechargeable battery (it's portable only if you feed it four AA batteries) and underwhelming Bluetooth streaming.
Read our full Roberts Revival RD70 review
The best pocket-sized DAB radio
Specifications
Charging method:
Built-in Li-Ion battery
Dimensions:
115 x 57 x 24.5 mm (W x H x D)
Connectivity:
Headphone jack, micro USB
Reasons to buy
+
Pocket-sized
+
Headphones slot
Reasons to avoid
-
Very small buttons
-
Mono speaker
If you're looking for a small and highly portable DAB/DAB+/FM radio ideal for taking to sports events as well as using at home and in the garden, stop looking. Pocket-sized and lasting for about 15 hours on one charge of its internal battery, the Sony XDR-P1 is easy to use and will fit in your top pocket.
Available in black and white, it's got a headphones slot and a small 1.5W mono speaker that's perfect for voice radio, though not so good for music. It's also a design win, with a stylishly different orange backlight and a subtle fold-out flip-stand to keep it stable on surfaces.
Maybe its small buttons will trouble some users, but for fans of talk radio the Sony XDR-P1 is hard to beat on clarity and volume.
Read our full Sony XDR-P1 review
The best small retro DAB radio
Specifications
Display:
50 x 23mm OLED screen
Charging method:
Micro USB
Dimensions:
73 x 124 x 76mm (D x W x H)
Audio:
40mm speaker with passive radiator
Connectivity:
Bluetooth, 3.5mm AUX IN
Reasons to buy
+
Small size
+
Decent bass response
Reasons to avoid
-
Recharges using micro USB
-
Lacks built-in aerial
If you mainly listen to DAB radio then basic Bluetooth speakers can be a bit of a faff and a fiddle. Cue the Revival Petite, which combines both and can be used anywhere. It's cleverly designed, easy to use, and features a surprisingly good bass response – though it's still best used indoors.
It's 12-hour battery life makes the Revival Petite a decent portable speaker, though the fact it charges via micro-USB feels a little dated. Still, it oozes retro cool; we can't get enough of its cute design.

Read our full Roberts Revival Petite DAB radio review
The best DAB radio with built-in wireless charging
Specifications
Charging method:
AC adaptor
Dimensions:
155 x 145 x 80mm (W x H x D)
Connectivity:
Bluetooth, Apple Lightning, 3.5mm AUX IN / AUX OUT, USB
Reasons to buy
+
Sleek, compact design
+
QI wireless charging
Reasons to avoid
-
Light on bass
-
Do you need wireless charging?
What makes the Pure Siesta Charge stand out is – you guessed it – its charging capabilities. If your smartphone or phablet is compatible with Qi wireless charging, you'll be able to leave it on top of this DAB radio as it fills up your battery.
It has a lovely sound, with simple customization options and presets, while all the practical alarm, timer and radio functions of Pure's popular Siesta range position it as a hugely practical bedside gadget. Not to mention an auto-dimming LED display and dashing glass screen.
Not everyone will make use of the wireless charging feature: but either way you're getting a sleek, well-designed DAB radio and speaker that's well worth a look.
Read our full Pure Siesta Charge Review
The best retro DAB radio for audio quality
Specifications
Charging method:
AC adaptor or 4x AA batteries
Dimensions:
94 x 235 x 142mm (W x H x D)
Connectivity:
Bluetooth, headphones jack, 3.5mm AUX in
Reasons to buy
+
1970s retro design
+
Good audio quality
Reasons to avoid
-
No EQ settings
-
Portability requires AA batteries
An exceptional build quality, convincing retro design and good all-round sound quality rule on this excellent, if expensive, DAB radio that also deals in decent Bluetooth streaming. Available in cream, green and blue, the Roberts Rambler BT Stereo features a faux leather (vinyl)-covered carry handle and panels that stretch right across its back, with clean oak panels either side of a chrome and black speaker grille. It's based upon the original 'Rambler' of the 1970s.
It's primarily designed to look great in a kitchen or bedroom and have wide appeal; it sounds absolutely fine for both voice and music, but there are no EQ settings. We're also slightly disappointed that a built-in battery is replaced by the need to insert four AA batteries, but there's no doubting the quality of this DAB radio's aesthetics and audio.
Read our full Roberts Rambler BT Stereo review
The best value internet radio
Specifications
Radio:
DAB, DAB+, FM, and internet radio
Display:
2.4-inch colour LCD
Charging method:
Micro USB or 4x AA batteries
Dimensions:
115 x 82 x 247mm (W x H x D)
Connectivity:
Bluetooth, headphones jack, micro USB
Reasons to buy
+
Internet radio and podcasts
+
Great-sounding Bluetooth streaming
Reasons to avoid
-
Plastic look
-
Uses micro USB
Digital radio is great, but don't underestimate internet radio. Accessing international web-based radio stations, but crucially also their catalogues of podcasts, the utilitarian stone grey or charcoal Pure Elan Connect+ gets on your home's Wi-Fi and also offers DAB/DAB+/FM and Bluetooth streaming from a phone.
It does look somewhat plasticky and audio-wise it's best suited to voice radio and background music, but it's easy to use and has a large colour display. It's also just 82mm deep so can slide onto any kitchen worksop or bookshelf without looking too dominating. Its slimness is also helped by it's being charged not by a big power pack, but by a micro USB cable. Either way, the Pure Elan Connect+ is a great value all-in-one for kitchens, bathrooms and patios.
Read our full Pure Elan Connect+ review
The best waterproof DAB radio
Specifications
Dimensions:
180 x 70 x 72 (mm)/7.08''x 2.76''x 2.83'')
Connectivity:
Bluetooth, USB, Aux-in
Reasons to buy
+
Cute design
+
Black and white options
+
IPX7 waterproof
Reasons to avoid
-
A little more expensive than some rivals
-
Not the best speaker you'll ever hear
The JBL Tuner 2 is a very portable and rugged DAB/FM radio that also doubles as a Bluetooth speaker. The radio itself is excellent, but the pocketability of it means it has to have a relatively small speaker. It's perfectly fine for music and speech but it's not a radio you're going to use for a party. It's also worth noting that the Bluetooth here is 4.2, which doesn't have the range or bandwidth capabilities of more recent versions of the Bluetooth standard.
Despite those niggles, though, this is a typically well-built JBL speaker that's very easy to use and you can get up to 12 hours of radio playback between charges. The charger here is USB-C but you'll need to provide your own power adapter.
The USP here is IPX7 waterproofing, which makes it a particularly good option for travelling or for poolside listening: where many portable speakers are splash-proof, the Tuner 2 is much more protected against accidental drops and deluges. Perfect by the sink, by a pool, at the beach, or if it's in danger of getting hosed while you're watering the garden.
Read our full JBL Tuner 2 review
The best all-in-one radio that streams from the web and a phone
Specifications
Radio:
DAB, DAB+, FM, internet radio
Display:
2.4-inch colour LCD
Charging method:
Micro USB or 4x AA batteries
Dimensions:
109 x 85 x 187mm (W x H x D)
Connectivity:
Bluetooth, headphones jack, micro USB
Reasons to buy
+
Colour screen
+
Easy to use
Reasons to avoid
-
Plasticky look
-
Bluetooth streaming lacks quality
A quick one-box solution for a kitchen or bathroom, this DAB/DAB+/FM unit adds internet radio and podcasts and streams from a smartphone. Its large 2.4-inch colour LCD display makes it a standout, though just as useful is its portability.
Sadly there's a need to use four AA batteries (a built-in lithium-ion would have been better). Slimmer than most of its competitors and using a micro USB cable to charge, it's well-suited to kitchen sides and bookshelves. If you want stereo there's a 3.5mm headphone jack on the rear. Its mono speaker delivers sonics good enough for clear spoken word radio and background music, though it never gets close to audiophile-quality.
Read our full Pure Elan Connect review
The best DAB radio for style and sound
Specifications
Charging method:
AC adaptor
Dimensions:
130 × x 175 x 135mm (W x H x D)
Connectivity:
Bluetooth, 3.5mm AUX input, 3.5mm line-in, USB
Reasons to buy
+
Slick design
+
Clear sound
+
Easy controls
The Ruark R1 M4 is an evolution of one of the company's most popular DAB radios, the R1 – and it's slick Scandi-style aesthetics and easy controls make it easy to recommend if you're looking for the best DAB radio for listening in style.
An auto-dimming OLED display and rotodial controls make it easy to use, while support for Bluetooth and USB sources make it pretty flexible when it comes to music playback.
It comes with DAB, DAB+, and FM radio support, and sounds clear and expansive in spite of its small size.
Read our full Ruark R1 M4 review
The best home stereo all-in-one system
Specifications
Display:
2.8-inch TFT color display
Charging method:
AC adaptor
Dimensions:
380 x 145 x 223 mm (W x H x D)
Connectivity:
Bluetooth, Spotify Connect, 3.5mm AUX IN
Reasons to buy
+
Incredible playback options
+
Spotify Connect support
Reasons to avoid
-
No Google Cast support
-
App timeout sometimes annoys
The Pure Evoke C-F6 marries modern connectivity options with old-school CD playback, and is one of the best combined DAB radio and stereo systems you can buy today.
Easy to set up, a delight to listen to, and featuring just about every bell and whistle you could need from a single-room audio device, this is a fantastic choice for anyone looking for a one-stop audio box. With 3-inch stereo speakers and a 20W output, too, it can crank up to party levels while maintaining a rich, balanced sound.
It is expensive, but you are getting a lot for your money.
Read our full Pure Evoke C-F6 review
How we test the best DAB radios
Why you can trust TechRadar We spend hours testing every product or service we review, so you can be sure you're buying the best. Find out more about how we test.
We test countless DAB radios every year at TechRadar, and that means we know exactly which features and specs to look out for. There are times when sticking the radio on simply can't be beaten and we want you to experience that at its best.
It's important for us to compare the performance of each product against the specs claimed by its manufacturers, which is why we take the time to ensure the battery life (in portable models), connectivity, feature set and sound quality is as good as the brands say it is.
We make sure to test each model in a range of environments and against its chief competitors too, so you can be sure that the product will work just as well in your home, in whichever spot you've chosen to put it. We live with these radios in our homes to make sure that the performances are consistent, and we don't finalize our testing until we are certain of the sound quality.
On this, we test the audio performance using a range of musical genres and across FM, DAB and Bluetooth streaming if the product supports it, to ensure that the radio can handle everything from death metal tracks to softly-spoken poetry jams.
Having spent more years in this game than we'd care to admit, we are truly confident that our star-rated reviews are the best indication of the quality of the DAB radios in this list.
There are no sales teams involved in our verdicts, which means if we don't like it for sound, design, usability and features, we simply won't recommend it.
Best DAB radios: FAQs
Which is better: DAB or FM?
If you're still using an analogue FM radio, it might be time to switch over to a digital radio instead. That's because DAB radios offer a wider range of stations to choose from and the sound tends to be crisper as there's less disturbance.
Saying that, digital radio overage worldwide still isn't as extensive as AM/FM radio - but that's only because analogue radio has been around for longer. DAB radio will soon catch up.
Do DAB radios come with Bluetooth?
Not always, but a lot of newer DAB radios do, which means you can use them as Bluetooth speaker to stream music from your phone.
DAB Radio deals
Sign up for Black Friday email alerts!
Get the hottest deals available in your inbox plus news, reviews, opinion, analysis and more from the TechRadar team.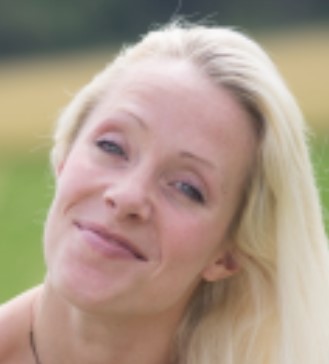 Senior Audio Staff Writer
Becky is a senior staff writer at TechRadar (which she has been assured refers to expertise rather than age) focusing on all things audio. Before joining the team, she spent three years at What Hi-Fi? testing and reviewing everything from wallet-friendly wireless earbuds to huge high-end sound systems. Prior to gaining her MA in Journalism in 2018, Becky freelanced as an arts critic alongside a 22-year career as a professional dancer and aerialist – any love of dance starts with a love of music. Becky has previously contributed to Stuff, FourFourTwo and The Stage. When not writing, she can still be found throwing shapes in a dance studio, these days with varying degrees of success.