FastestVPN offers decent speeds and US Netflix unblocking for exceptionally low prices but its unreliable and low-quality apps, limited features, poor design, and all kinds of technical hassles mean it's still very difficult to recommend. For bargain-hunting gamblers only.
Pros
+

Above average speeds

+

Unblocks Netflix US, Japan

+

Audited no-logs policy

+

Rock-bottom prices

+

Supports up to ten simultaneous connections

+

Can share plans with friends and family

+

Helpful live chat support
Cons
-

Low-quality apps

-

Didn't unblock Netflix UK,/Australia/ Canada, Amazon Prime Video, Disney Plus

-

Very basic features

-

Ad, tracker, and malware blocking can't be disabled

-

Lots of technical issues

-

Poor support site

-

Some logging
Why you can trust TechRadar We spend hours testing every product or service we review, so you can be sure you're buying the best. Find out more about how we test.
FastestVPN review: quick menu
FastestVPN is a Cayman Island-based VPN that offers a lengthy list of features for one of the lowest prices around.
The network size is reasonable for a small provider, with servers in 55 locations across 39 countries. P2P is supported in a handful of locations (Finland, Germany, Portugal, Spain), and Double VPN (sometimes known as MultiHop VPN) enables routing your traffic through two VPN servers for even greater privacy.
There are apps for Windows, Mac, Android, and iOS, along with Chrome and Firefox extensions. A library of setup guides can help you get the service working manually on Linux, routers, game consoles, and more.
FastestVPN supports connecting up to ten devices simultaneously. Some providers insist they all belong to you, but FastestVPN is more generous. The company says you're free to share your VPN subscription with friends and family, just as long as you don't break the ten simultaneous connection limit.
Protocol support has improved significantly since our last review. Outdated options like PPTP have disappeared, and the apps now support far more secure protocols like IKEv2, OpenVPN, and the ultra-speedy WireGuard.
An extensive feature list includes DNS leak protection and a kill switch to protect your identity, built-in ad and malware blocking, and specialist streaming servers which FastestVPN say unblocks Netflix, Hulu, HBO, and more.
We also found that their support goes above and beyond. So, if you have any issues good help is just around the corner. Unfortunately, you might be needing them.
Pricing and plans
FastestVPN's one-month plan is a competitive $7 (most providers average $10-$13). If you think that's good, the annual plan is even better with prices dropping to an average of $2.08.
But the best deal here is the Lifetime plan. The name is a little misleading - it actually covers you for five years - but we're not complaining when the cost is a one-off $40. That's the equivalent of just $0.66 a month.
There's no doubt this is incredibly cheap as spending $40 here gets you 60 months of protection. Sending $40 on Hotspot Shield's monthly plan covers you for only three.
Still, think carefully before you rush to sign up. No VPN can sustain a quality service for $0.66 a month. Even if FastestVPN somehow survives the next five years, it's likely you'll have lived with all kinds of hassles and compromises to the service. If you're just looking for a cheap Netflix unblocker, that might be okay. If you care at all about your privacy, it's almost certainly not.
After you decide to take the risk and hand over your cash, you can pay via card and PayPal. Payment by cryptocurrency used to be supported but that's been dropped
The money-back-guarantee period is a little short at 15 days (most allow 30 days, some more). So, make sure you test speed, unblocking, and everything else you need as soon as you sign up.
Privacy and encryption
FastestVPN's features more than cover the privacy basics, with apps for all the main platforms, leak protection, and kill switches to protect you if the VPN connection drops.
The company committed a bit of a faux pas in its registration process. It asked for a name as well as an email address. You can enter whatever you like, of course, so this doesn't have to impact your anonymity but we have to wonder why any VPN service – which is built around privacy and anonymity – would ask for unnecessary personal information in the first place.
We had another small privacy concern with the Windows app. The app appears to use Bugsnag, an app monitoring and crash reporting system, to collect information and return it to FastestVPN.
It's common to collect anonymous data this way, but most VPNs either explicitly ask for permission to send it, or at least provide some way to turn it off. FastestVPN's apps don't mention it at all. There is a reference to what's happening in the Privacy Policy, but a good VPN brings these issues to a user's attention. FastestVPN shouldn't be hiding them away in the small print.
Logging
FastestVPN's Privacy Policy makes an effort to spell out how the service operates, what it logs, and what it doesn't.
The company collects more data than some, including, the date (but not the time) of each connection, your physical location at connect time and the day, the duration of a session, and the data used.
The policy is keen to point out that there's no logging of your IP address at connection time, your ISP, the VPN server IP address you're allocated, the sites you visit, or any of your browsing activity.
We've learned to be skeptical of VPN privacy policies, but in this case, FastestVPN can back up what it's saying. In March 2023 the company announced it had passed a no-logs audit by security experts Altius IT.
The full report isn't publicly available but FastestVPN customers can view it from their web dashboard (see 'Audit Report' in the sidebar). So, we took a look.
The audit process worked much the same as other no-log audits we've seen. The auditor examines a VPN's current no-logs policy, interviews staff, and inspects servers both before and after using FastestVPN's mobile apps in various modes. The conclusion stated that there was nothing in the server configuration or log files that could identify a specific user or that user's activity online.
It's good to see any VPN put itself through this kind of scrutiny so we're happy to see FastestVPN's no-logs policy get this independent support. But, we'd be happier still if the service didn't collect quite so much data (even if it can't be used to identify you), and the apps gave you the option to disable data collection entirely.
Setup issues
FastestVPN's Windows app installed quickly and appeared ready to go but there was a big problem. It crashed every time we tried to use it.
We checked Windows updates, repaired system files, cleaned our hard drive, and examined event and installer logs looking for clues, with no success.
We opened a live chat session and an excellent support agent with a lot of in-depth knowledge spent a very long time trying to help but also couldn't get anywhere.
Finally, we abandoned our main review system and switched to a second. The app installed immediately and didn't crash.
Although the issue was clearly some kind of local issue with our device setup, there are a couple of reasons why we're counting this as a black mark against FastestVPN.
The first is that we use a very straightforward Windows 10 setup, which doesn't cause problems for anyone else. FastestVPN's app is the only one out of 25 in recent testing which refused to run.
The second is FastestVPN's installer and app don't seem as robust as the best of the competition. They use unnecessarily complicated and risky ways to carry out simple tasks. Like using PowerShell just to start a Windows service. When the app ran into problems, later, it just died. A more professional product would at a minimum show an error message explaining the problem, and at best try to resolve it.
We were able to get the app working on other systems, though, so we don't know how typical our experience might be. It's possible you'll install the app and have it running right away.
Windows app
FastestVPN's Windows app opens to a colorful location list, with large flag icons replacing the normal plain text.
Although this looks bright and cheerful, it doesn't have the functionality we often see elsewhere. There's no server load or ping times to help you make a better choice, no Search box, no Sort options, or anything similar. It's the core essentials only. You can click a flag to connect to that country, choose a 'More' icon to access individual cities, or a 'Heart' icon to add a location to your Favorites list.
There are separate location lists for different types but these are shorter than we'd like. The Streaming list has only seven countries, for instance (Canada, India, Italy, Japan, Korea, UK and USA.) And while many VPNs support P2P in all their countries, FastestVPN's P2P list has locations in only four (Finland, Germany, Portugal, Spain.)
FastestVPN's D-VPN (Double Hop, or Multi-Hop VPN) passes your traffic through two VPN locations, ensuring that even sophisticated attackers who might compromise the exit server or carry out timing attacks will still be unable to see what you're doing.
It's good to see FastestVPN offer Double VPN, but right now it only has two fixed routes. You can connect to France via the UK, or the UK via the USA. That's not going to satisfy most users, and the competition are far more flexible. Surfshark's Dynamic MultiHop allows you to choose any of its 100 locations for the exit or entry servers, for instance, giving you thousands of possible routes.
The Windows app settings also only cover the core essentials. It can automatically launch and connect when Windows starts, there's a decent set of protocols with WireGuard, IKEv2, OpenVPN UDP, and TCP, and a kill switch to protect you if the VPN drops, but nothing more.
Windows testing
FastestVPN's Windows app connects quickly at around one to two seconds for WireGuard and six to eight seconds for OpenVPN.
The app sets up each protocol securely, as far as we could tell. OpenVPN used very acceptable AES-256-CBC authentication with HMAC SHA256 authentication, while IKEv2 connections had the correct Windows encryption settings, and disabled IPv6 to reduce the chance of data leaks.
While checking the low-level details of how FastestVPN connected, we came across a problem. The app saved our server login credentials to a plain text file every time we connected and didn't delete this when the session was over. If you were infected by malware, it's possible this could harvest and share your credentials, allowing hackers to connect to FastestVPN via your account.
The app offers ad, malware, and tracker blocking. Sounds good, but there's a problem here too. This comes for free as a part of FastestVPN's DNS service, and if it accidentally blocks something important, there's no way to configure it or even turn the feature off.
We tested the filter anyway, with mixed results.
FastestVPN blocked a below-par 57% of our 156 test trackers (most of the competition manage 70-90%) and scored 40% for ad blocking (others typically reach 40-90%.) The app scored better with malware, though, spotting 87% of the latest malicious URLs. Overall, it's not going to replace your antivirus, but FastestVPN does offer a useful second layer of protection from assorted web dangers.
We did have some technical issues during our testing. The app crashed a couple of times with no obvious reason for the crashes. We're reluctant to automatically blame the vendor. Maybe it really was all down to some odd quirk on our test system but as the app had already failed to run on our main test system, it looked like something more was going on here. FastestVPN's Windows app just didn't seem as robust and capable of handling unexpected conditions as most of the competition.
Mac and mobile apps
FastestVPN's Mac app follows the basic Windows design, with a dark blue background and a location list stuffed with colorful flag icons.
We did notice one sort-of improvement over the Windows app. Each location now displayed a ping time, giving you an idea of which was closest. Good idea, but there's a catch, ping times are only displayed on the locations/ city lists. If you're looking at Norway and Poland on the Countries list, for instance, there are no visible pings. To compare them, you must click Norway to see the locations, note the pings, click Back, then click Poland to see its pings. Not so convenient.
Tapping the Favorites tab revealed a surprise. The app had imported the Favorites we'd created on Windows. That might be useful as an optional setting, but not as standard behavior. Do you really want the same Favorites to show up on your kids tablets, your work laptop, your wife's iPhone, your mum's Macbook? Or, if you share the plan with friends, their Favorites to show up on your devices? We'll guess not, but FastestVPN shares them anyway.
Mac VPN apps are often short on features but FastestVPN takes this approach to a new level. Tapping the Settings icon reveals the same WireGuard/ OpenVPN/ IKEv2 protocol support as Windows, but no Kill switch, 'connect on launch' option, or anything else.
FastestVPN's iOS app looks much better than the desktop editions, especially on an iPad. The main screen is simpler, more like other VPNs, with just a Connect button and the default location. What's nice too is that the location lists have a far more visual appeal full-screen than they do in the tiny desktop windows.
But there are also issues. The app doesn't support Favorites, and like the Mac edition, has no features or settings beyond its WireGuard/ OpenVPN/ IKEv2 support.
The Android app has the same simplified home screen as the iOS edition but can't match the visual style elsewhere. The location list flags are much smaller, for instance, and although there's a Favorites panel, it's just dropped on top of the other locations.
There's a little compensation for Android in a fractionally longer location list. Split tunneling support allows you to choose apps that won't send their traffic through the VPN, and there's integration with Android's own system-wide kill switch, joining the usual WireGuard, OpenVPN, and IKEv2 support.
Overall, this is a below-par family of apps, underpowered, and with all kinds of interface quirks and issues. We wouldn't trust them with the most privacy-critical tasks but if you're looking for something simple that can unblock a streaming site or avoid snoopers on public Wi-Fi - they should, just about, get the job done.
Performance
The FastestVPN website isn't shy about its website unblocking credentials, boasting that the service allows you to stream, buffer, watch, and listen to content that is censored and geo-restricted – from anywhere around the world.
That proved more difficult to test than usual, as the FastestVPN app refused to work on our main test system and had regular DNS issues on a Macbook Pro. We finally got it working on a second Windows laptop, although with mixed results.
FastestVPN successfully unblocked the US and Japanese libraries but failed with Australia, Canada, and the UK.
The service couldn't help us with Amazon Prime Video, Disney Plus, or BBC iPlayer either. What it could do was get us into ITV and Channel 4 in the UK, along with Australia's 9Now and 10 Play.
FastestVPN delivered better results in our speed tests, with decent OpenVPN speeds of 170 Mbps, then soaring to 730Mbps when we switched to WireGuard.
That doesn't make it the 'fastest VPN' as NordVPN, Surfshark, IPVanish, Hide.me, Windscribe, and Norton all beat 950Mbps on the same system. Still, 730Mbps earns FastestVPN a respectable 11th place in our speed charts, and it's certainly more than enough for just about any internet task.
Support
FastestVPN's support site has a lot of articles, but they're often short on detail, sometimes dated, and not a patch on the content you'll get from the top providers.
The Windows 'set up and use the FastestVPN app' article has under 500 words, for instance, and the only troubleshooting question it answers is what to do if the FastestVPN app won't connect. The answer leaves a lot to be desired too. Log out and log back in, choose another protocol or location, or contact support-- that's it.
Fortunately, FastestVPN also has live chat support available, and you can email support directly, too.
We've not been impressed by FastestVPN support in the past, but this time it performed well. We told the agent about our Windows app, and how it crashed immediately whenever we tried to use it. It's a very difficult problem to diagnose but the agent was more than up to the task, pointing us to alternative app downloads, recommending command line tricks to remove and manage services, and generally offering good advice over around 30 minutes.
Okay, yes, none of that worked, and our app refused to do anything but we'll blame the developer for that. The support agent did much better, by comparison, going way beyond the usual generic 'clear your cookies and turn it off and on again' advice to demonstrate real product knowledge.
FastestVPN review: Final verdict
FastestVPN has a poor website, very basic features, low quality, and extremely unreliable and rarely updated apps. It may look cheap at $0.66 a month on the five-year plan - especially for its speeds and Netflix-unblocking abilities - but that's not enough money to keep going, never mind make any improvements. If you're on a budget, check out VPNs you can actually trust, such as Private Internet Access, Atlas VPN, or CyberGhost instead.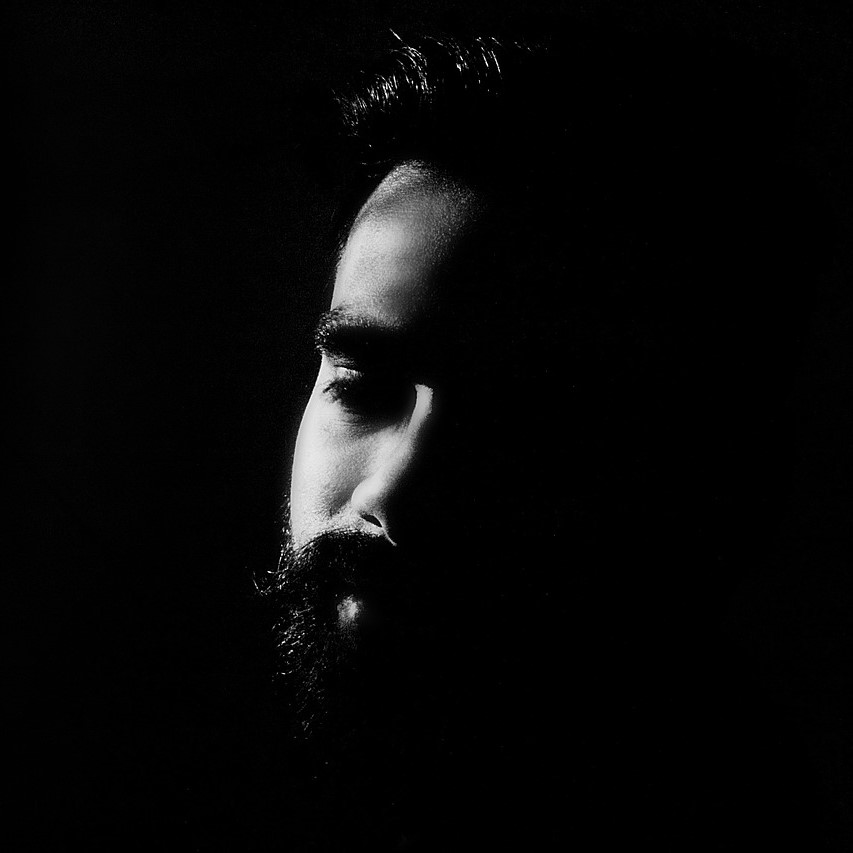 Mike is a lead security reviewer at Future, where he stress-tests VPNs, antivirus and more to find out which services are sure to keep you safe, and which are best avoided. Mike began his career as a lead software developer in the engineering world, where his creations were used by big-name companies from Rolls Royce to British Nuclear Fuels and British Aerospace. The early PC viruses caught Mike's attention, and he developed an interest in analyzing malware, and learning the low-level technical details of how Windows and network security work under the hood.