6 things to look for with a free VPN
Features
Contributions from
last updated
Pinpointing the best features to look for with a free VPN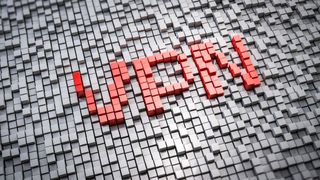 (Image credit: Pixabay)
Do a search for the best VPNs, and a boatload of choices will appear in the blink of an eye. This can be quite intimidating for any VPN user, particularly for those new to this area. After all, just a few short years ago, VPNs were more for the tech elite, but these days a VPN is more mainstream.
Before anyone gets overwhelmed, we can break down the important factors to consider when choosing the best free VPN service - and most of this will apply to paid VPN services, as well.
Just be aware that choosing a free VPN too often involves compromising as the user cannot get all the vital features in a single service.
Free VPN providers have to pay costs somehow and some do this by selling your use data, which puts your information at risk. Others may ask you to install adware, which can slow down your system and potentially expose you to malware.
In this guide, we're going to talk you through the main points to look for in a good "free" VPN but be warned that you could end paying a good deal more if you're not careful. You can read more here about ways in which "free" VPNs profit from their subscribers.
When it comes to safety and having a more fully-featured service, paid VPNs always come up top. If you're determined to go ahead with a free VPN, read on.
1. Servers everywhere - or not
One important aspect of a VPN is the number of servers that it has. This determines a few things, such as how fast the service will be to establish the initial connection, and the overall speed of the connection.
While you should never choose a VPN provider just on the basis of how many servers it operates, having a larger number gives you more choice in terms of changing your IP address. This makes it more difficult for providers like Netflix to detect you're using a VPN and block you from watching content outside your country for instance.
While we're on the subject, another issue is the location of the servers. This is a case of the more countries the better, whether for bypassing a geo-location restriction to view video content, or to shop for a better deal overseas, such as for an airplane ticket.
A free VPN typically restricts the free users to just a few locations, and reserves the full array of servers for the paying customers. For example, ProtonVPN on its free tier has servers in only three countries, while all the paid tiers have access to servers in over 50 countries. WindScribe is similar, with the free tier only having servers in 10 countries, reserving the full set of servers - in 60 countries and 110 cities - for the paid tiers.
As we said, if a provider has only a few servers available in a few locations this can make them easier to target and block. However, you should also check where these servers are physically and what speeds they offer before making your decision.
2. Automatic kill switch
Once the VPN encryption tunnel is established, it is important for it to be monitored, and that it remains up. Otherwise the unsuspecting user can lose the VPN protection, and be totally unaware that the VPN has gone down.
The solution to this is an automatic kill switch, that can monitor the connection, and stop the internet traffic if the VPN goes down.
While one option is to have a separate software kill switch, the more convenient, and easier to configure option is to choose a VPN that has already integrated this important security feature into its software.
So why would someone choose a VPN without an automatic kill switch? Well, there are free options that lack it. For example, some VPNs provide a browser-based extension as a free VPN option, such as CyberGhost.
As seen in the screenshot above, with a little digging, we can figure out that while CyberGhost's paid offering has the kill switch, the Chrome browser extension lacks it (and some other features as well).
Even worse, some VPNs do not indicate if there is a kill switch or not, leaving the user thinking they are protected, when they are not. On the other hand, TunnelBear VPN does have a kill switch, although this is called VigilantBear.
Other VPN services may require you to activate the Kill Switch yourself: for instance you have to manually enable ExpressVPNs "Network Lock" yourself. If you're uncertain, check with your provider. For example, the iOS client for NordVPN has a built-in Kill Switch that automatically switched on. There's no need for you to do anything further but it doesn't tell you it's done this either.
Therefore when selecting a VPN, be sure to look for, and confirm that it has this important feature. If you're not sure, take some time to read our guide on how to test your VPN kill switch.
If your free VPN Provider's own downloadable software doesn't support a Kill Switch but does support the OpenVPN protocol, you can use the free and open source 'OpenVPN Connect' client to access their service. The program has its own kill switch feature. OpenVPN Connect is available for Windows, Mac, Linux, Android and iOS.
3. DNS leak
Some VPN providers will encrypt your connection but allow your DNS requests to still be handled by your ISP's DNS servers. This is dangerous, as anyone monitoring your ISP's connection logs will still be able to see which websites you visit, even if they don't know exactly what data you send and received there.
A good VPN provider offers its own DNS servers and forwards all your connection requests through those, so no one can tell which web pages you've visited. Even if your free VPN provider says they do this, you should always check to make sure this is true for your system.
You can find out more in our guide what is a DNS leak.
4. Privacy policy
The goal of using a VPN is privacy, and therefore a reputable VPN will have its privacy policy on the website, clarifying if it logs any data, and for how long this is kept. Reputable VPNs, including the free ones, will disclose this information, even if you have to hunt for it on the website.
For example, with ProtonVPN, we could easily find the following: "Under Swiss law, we are not obligated to save any user connection logs, nor can we be forced to perform targeted logging on specific users." It is also reassuring that the same applies to users of its free VPN as well.
Not every VPN is as transparent on this front, though, so be warned. Besides the well-established practice of free VPNs selling data, with some even including tracking algorithms in their apps, the provider's privacy promise only holds true provided they actually own and control the servers they themselves use. If they rent server space from a third-party hosting provider that provider also has access to their information and yours too.
It's also very easy for bad actors to claim to keep "no logs", whereby no identifiable information about users is stored on the server. If a free VPN provider claims to do this, your first question should be how they make money if they don't sell user data.
Your second question should then be whether they've been audited. Most reliable VPN providers like ExpressVPN and NordVPN realize that they're asking a lot of users to accept their privacy policies on trust, so regularly submit to audits by trusted third-parties to ensure they genuinely don't keep any unnecessary data about users.
5. Platforms supported
Users should seek to have VPN protection on each of their devices, so pay attention to what platform the free VPN supports; most support Windows and macOS devices. When it comes to Android devices, there are few good options for a free VPN, as they are too often riddled with security flaws.
You should be very cautious if a VPN provider asks you to install an app outside the official mobile Google Play or Apple 'App Stores'. A reputable developer should have no problem getting their programs approved there.
Browser-based free VPNs are quite useful, such as SurfEasy which is integrated into the Opera browser, or ZenMate that has extensions for both Chrome and Firefox browsers. The Opera browser extended its free VPN for the desktop browser to the Android platform as well.
Keep in mind though that this approach protects your browser traffic but not other network traffic from the device. For instance if you use a separate email program, someone with access to your ISP's records could intercept your messages and trace your real IP address.
If your device isn't supported, check if your provider uses any VPN protocols like OpenVPN which work with 3rd party apps like OpenVPN Connect.
6. Monthly data limit
A significant weakness of a free VPN is that many of them limit the amount of data you can use. For example, TunnelBear has a low monthly data limit, even among free offerings, of a mere 500MB, which any user that plans to stream video will use up very quickly.
Better options do exist for those users that want a free VPN with a higher monthly data limit. These include the Opera browser, ProtonVPN, and the ZenMate browser extension - all of which have unlimited data for non-commercial use.
If your free VPN provider supports it, you could also consider using "split-tunneling" to channel, say, your web browser via the VPN but leave video streaming software like Netflix directly connected to the internet. This would save you on download limits but wouldn't protect your privacy in the same way as encrypting all your traffic via a VPN.
Even if you can overcome the download limit, it's very unlikely you'll find a free VPN provider that can compete with the speeds offered by paid providers. If you plan to download or stream a lot, you may want to consider our roundup of the very best streaming VPN services for this very purpose.
Final freedoms
Free VPNs have some advantages in that they don't cost anything and so are quick to set up. Since you don't have to provide payment information, you may even think they offer more privacy than a paid provider who always has your credit card information on file.
Still, as you've learned free VPN providers have to pay for the service they offer somehow. They usually do this by selling your data - sometimes openly through explaining so in their privacy policy and sometimes less openly through trackers and adware.
For these reasons, we strongly recommend you try out a paid subscription with a reputable VPN service. Many offer a free trial or allow you to pay a small amount to try them for a month, so you can check if they're right for you.
Are you a pro? Subscribe to our newsletter
Sign up to the TechRadar Pro newsletter to get all the top news, opinion, features and guidance your business needs to succeed!
Jonas P. DeMuro is a freelance reviewer covering wireless networking hardware.