PrivateVPN has many of the ingredients of a great VPN, but a lack of recent investment has left it lagging on everything from features and speed to unblocking and privacy. We're told big changes are on the way, but until they arrive this isn't a VPN we can recommend.
Pros
+

Unblocks US, UK, and CA Netflix, BBC iPlayer, Prime Video, Disney Plus

+

Effective kill switch

+

Helpful and responsive support

+

Bypasses VPN detection on many sites (less CAPTCHAs)
Cons
-

Apps don't support WireGuard (manual setup is available)

-

No security audit

-

DNS leak with some protocols

-

Money-back guarantee only applies if you've never used the service
Why you can trust TechRadar We spend hours testing every product or service we review, so you can be sure you're buying the best. Find out more about how we test.
PrivateVPN review: quick menu
PrivateVPN is a Swedish VPN service that may look basic in some areas but has some surprising and unusual features.
The network is relatively small, with 63 countries and 200+ servers. Top providers like ExpressVPN and NordVPN have thousands.
The network might be small but torrents are supported everywhere and you get easy-to-use clients for Windows, Mac, iOS, and Android, as well as setup instructions for routers, Linux, and more.
You might not like that you need to manually set up WireGuard on PrivateVPN apps but there's plenty to like elsewhere, including OpenVPN and IKEv2 support, a stealth mode to bypass VPN blocking, port forwarding support, system-wide and application kill switches, DNS and IPv6 leak protection, and the ability to connect up to 10 devices simultaneously, each with a different IP address.
The website claims support for unblocking a host of services, including Netflix, BBC iPlayer, Amazon Prime Video, Disney Plus, Fox, NBC, CBS, and more.
PrivateVPN states that it doesn't outsource support, and when you have problems, you talk directly to the developers.
It's hard to take a VPN's claims at face value but a 4.9 rating at Trustpilot makes it 'the world's most-trusted VPN provider', the company says. That's not a 100% guarantee of good service, but it's a strong indicator that PrivateVPN delivers on its promises.
What's new?
PrivateVPN hasn't seen any significant updates for quite some time. As we write, the last iOS release was way back in November 2021, and even that was a bug fix. That's normally a good reason to stay away, but this situation is a little different.
In 2022, PrivateVPN was acquired by digital solutions provider Miss Group, an interesting company that now owns more than 30 web hosting, domain registrar, and related brands. That's a positive sign all on its own. A VPN provider doesn't get acquired unless the buyer sees real value in the business. You'd also expect having parted with a pile of cash, Miss Group surely isn't just going to leave PrivateVPN to decline.
We asked Miss Group about its future PrivateVPN plans, and although it's not ready to go public yet, we did hear that there are major improvements to the apps and service due very soon.
Plans and pricing
PrivateVPN used to have a 10GB free plan, but it's recently disappeared. The company tells us it withdrew the plan due to frequent abuse, but says this will only be temporary, and it will be available again at some point.
Paid plans are fair value at $9.90 billed monthly, or $6 if you pay three months upfront. Opting for the annual plan gets you an extra two years for free, which works out to $2 a month. The price doesn't stay at that thought and renews annually at $6 a month.
Payment is accepted by Google Pay, Apple Pay, card, PayPal, and Bitcoin.
PrivateVPN offers a 30-day money-back guarantee but with a very major catch. The small print https://privatevpn.com/terms-of-use says you can only get a refund if you haven't used the service. If you've connected, even just once and you disconnected immediately, that's it-- no money-back for you. That's really disappointing, especially as the free plan isn't currently available and there's no way to try before you buy.
Privacy and logging
Does PrivateVPN keep any logs? The privacy policy is emphatic: "We do not collect or store logs of your activity, including no logging of browsing history, traffic destination, connection time stamps, DNS queries, IP addresses (neither allocated IP nor connected IP), data content or bandwidth."
The rest of the privacy-related small print is much like most other VPNs. PrivateVPN only holds your email address, it uses cookies on the website and might use third-party analytics, but there's no sign of data sharing or other dubious activities.
While that's good news, it still leaves potential customers having to trust that PrivateVPN is living up to its promises. Many providers are now putting their systems through public security and privacy audits, giving users real independent evidence about what they're doing, and we hope more VPNs will do the same.
Windows app
PrivateVPN's Windows app opens with a very straightforward and familiar interface. The current location is highlighted, a big On/Off button connects and disconnects as required, and a menu button easily takes you to various settings, help, and accounts pages.
A well-designed location list gives you all kinds of ways to find the servers you need. They're smartly organized by country, with cities already displayed (no need to click each country to expand a city list.) Ping times indicate the fastest, you can sort the list by name or distance, or save the most important locations as Favorites.
That may be all you ever need, but if you're the technical type, clicking the Advanced View button expands the app window to reveal all kinds of low-level options and extras.
You're able to choose from OpenVPN TUN, TAP, TCP, UDP, L2TP, or PPTP and OpenVPN encryption method (AES-128/256-CBC/GCM) direct from the console. That's not the ideal list, we'd like WireGuard support in the app, and L2TP and PPTP are so outdated they've been dropped by most VPNs – but it does give you more OpenVPN control than some providers.
A Connection Guard feature combines several technologies to protect your privacy: IPv6 and DNS leak protection, and both a system-wide and application-level kill switch to protect you if the VPN drops. The feature has many useful applications. For example, you can set up the system to automatically kill your P2P client if the tunnel fails.
A Stealth VPN feature aims to help you bypass firewalls and get online, even in VPN-unfriendly countries.
The app can install or repair its Windows TAP adapter, which is often a useful way to solve connection problems. If that doesn't work, you're able to browse the app log files or click a link to open a live chat session on the PrivateVPN site.
Put it all together and there's a lot of room for improvement here. The app is in desperate need of WireGuard support, it should throw out PPTP and L2TP, and we'd like to see regular updates to add split tunneling, 'auto-connect when accessing untrusted networks', and some of the other more advanced features offered by the top competition.
PrivateVPN's new owner, Miss Group, says it'll begin delivering on those priorities very soon, though. In the meantime, even in its current version, this is a decent app overall and easy to use for beginners with some handy expert-level controls.
Mac and mobile apps
PrivateVPN's Mac app looks much the same as the Windows version, with a simple opening window, a capable location list with Favorites, and an Advanced View for experienced users.
Look closely and you'll notice a few differences. Some are relatively minor (the location list doesn't display ping times for each server), but the app is also missing some important low-level options (there's no configurable DNS leak protection, and no application-level kill switch).
This is still a likable app, user-friendly, and boasting some worthwhile features in its kill switch and IPv6 leak protection. But it doesn't quite have the power to compete with the best of the Mac competition.
PrivateVPN's mobile apps drop the desktop's Simple and Advanced Views in favor of a single, simple interface. It works well, and looks and feels much like the rest of the range, although there are a few more differences in features.
The Android app is the most powerful of the two, with a kill switch, OpenVPN support, IPv6 leak protection, and Stealth VPN features. If there's a downside, it's that there's no support for any other protocols.
PrivateVPN's iOS offering gives you protocol options (OpenVPN, IKEv2, IPSec), and supports Stealth VPN, but drops the kill switch and IPv6 leak protection.
Overall, this is a decent range of apps that look good and are easy to use. But as with the Windows offering, they're missing modern features such as WireGuard support, split tunneling, 'auto-connect when accessing untrusted networks', and more. Hopefully, the upcoming updates will begin to put that right.
App testing
PrivateVPN's Windows app performed its main tasks well. Connection times were typically 4 to 8 seconds, very reasonable for an OpenVPN app. Desktop and audio notifications alert you as to when you're protected and when you're not. The app interface generally worked as we expected, and we didn't run into any problems.
The kill switch did a great job during testing. We used various ways to close the VPN connection, including simulating a software crash, but the app shrugged off all our efforts, blocked our internet, displayed a helpful notification warning us what had happened, and began reconnecting immediately.
The leak test results weren't as impressive. Running multiple tests from several sites showed no sign of DNS or other leaks when connecting via OpenVPN, the default app protocol. But dnsleaktest.com, dnsleak.com, and others showed a DNS leak when connecting via L2TP or PPTP.
The fact that PrivateVPN could release an app with such a major failure, and then apparently not notice the problem for more than a year, has to be a big concern. Let's hope the imminent release fixes the problem, and PrivateVPN gets back into a more regular cycle of bug fixes and updates.
If you have problems with any aspect of the service, PrivateVPN's 24/7 support is on hand to help. This worked well for us, with email replies typically arriving in under 30 minutes, agents who quickly understood even very technical questions, and immediately provided detailed and accurate answers.
Netflix and streaming
The PrivateVPN website claims to be 'the most trusted VPN for Netflix', which allows you to 'unlock your favorite Netflix shows anywhere in the world.'
That's one very big boast, and it turned out to be some distance from the truth. PrivateVPN successfully got us into Netflix Australia and Canada, but it failed in the US, UK, and Japan.
PrivateVPN did better with our country-specific tests. After failing with Australia's 10 Play, it unblocked 9Now, then got us hassle-free access to the UK's BBC iPlayer, ITV, and Channel 4.
The positive news continued with Amazon Prime Video and Disney Plus, as PrivateVPN breezed past their defenses and allowed us to view whatever we liked.
These aren't bad results, but if you need a VPN which unblocks absolutely everything, ExpressVPN, NordVPN, Private Internet Access, Surfshark, and others all scored a perfect 100% in their most recent streaming tests.
Website VPN detection
A good VPN doesn't just get you into Netflix. It also allows you to use search engines, social media, and other sites without them detecting VPN use. If they don't, you find yourself endlessly clicking all the tiles containing a bicycle.
To test for this, we connect to a VPN, then visit thirteen sites that do their very best to detect VPN and proxy use, and keep a count of the results. The more sites that can detect our VPN, the more likely it is that we'll run into CAPTCHAs and other security hassles.
Commercial VPNs are typically detected by four to eight sites, some free services more than ten. PrivateVPN returned the best results we've seen, with only one site detecting the VPN.
You may see different results, depending on where you are in the world and the sites you typically visit. Overall, though, we think using PrivateVPN should mean you'll have far fewer security hassles than most of the top competition.
Performance
We test VPN performance using SpeedTest's command line app, website, and other benchmarking services, from both US and UK test locations. Each test environment has a 1Gbps connection, giving us plenty of room to see exactly what a provider can do.
PrivateVPN's OpenVPN speeds were below-par at 110Mbps in the UK. Many providers reach 200Mbps and higher, while Mullvad beat 500Mbps in its last tests.
Although PrivateVPN's apps don't support WireGuard, the servers do, so we set up a manual connection to see just how much difference it might make.
The answer, it turned out, was 'a lot.' With WireGuard running, speeds shot up to 500-600Mbps, a long way behind the market leaders (NordVPN managed 950Mbps+ in recent tests) but more than enough for most devices and connections.
That doesn't make up for the inconvenience of having to set up WireGuard locations manually. It's not exactly difficult - you just download the stand-alone WireGuard app, then use it with the appropriate PrivateVPN profile for each connection - but it's a hassle you won't see with any other major VPN (or most of the minor ones either).
PrivateVPN told us that app-level WireGuard support is due imminently, though, and if that happens, the service is likely to deliver all the speed you'll ever need.
PrivateVPN review: Final verdict
PrivateVPN was once a very capable service, and it still scores in some areas (it's one of the best VPNs around for avoiding CAPTCHAs and other blocks on non-streaming sites.) But a lack of recent investment means it's lagging behind on privacy, features, speed, unblocking, and more. We're hopeful this will change soon, but right now this isn't a VPN we can recommend.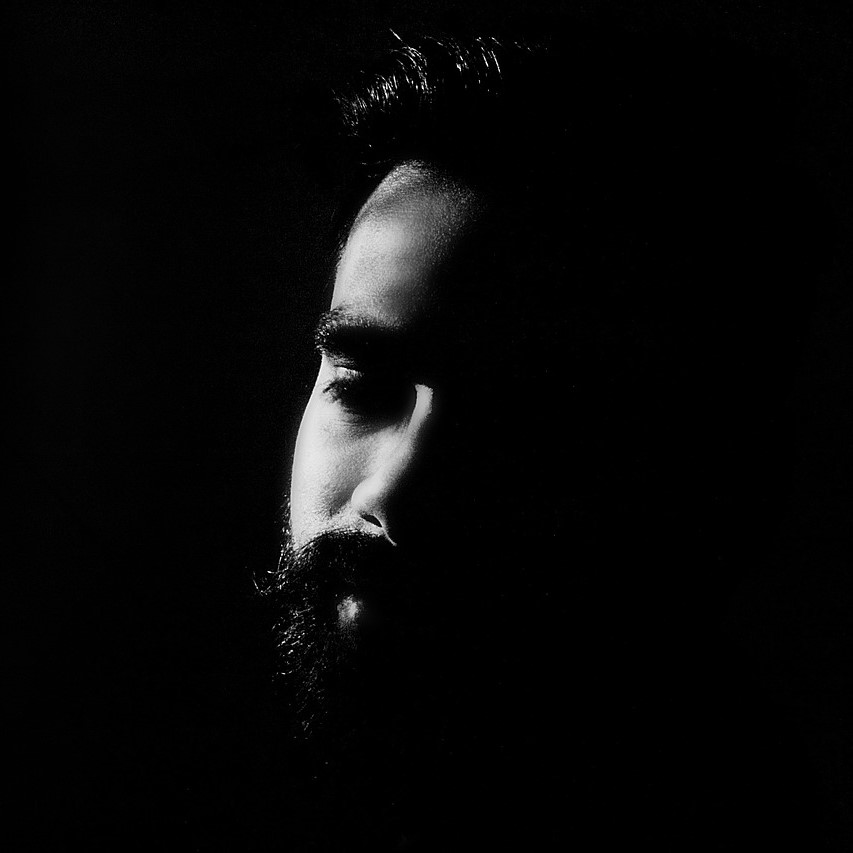 Mike is a lead security reviewer at Future, where he stress-tests VPNs, antivirus and more to find out which services are sure to keep you safe, and which are best avoided. Mike began his career as a lead software developer in the engineering world, where his creations were used by big-name companies from Rolls Royce to British Nuclear Fuels and British Aerospace. The early PC viruses caught Mike's attention, and he developed an interest in analyzing malware, and learning the low-level technical details of how Windows and network security work under the hood.