At the forefront of today's technological advancements, it goes that whether you live in Japan or are heading there on vacation, you'll want to be equipped with one of the most interesting pieces of software innovation - the VPN. Able to optimize your device, from laptops to smartphones and beyond, the best Japan VPN can improve your online security and gain access to more content online by circumventing geo-restrictions, whether you're traveling to or from Japan and want to use services back home like normal.
Able to alter your IP address and spoof your device into thinking you're in a different city or country entirely, a VPN is fantastic for bypassing geo-restrictions, as well as boosting the security of your device. Ideal for if you're traveling and utilising lots of public Wi-Fi networks in cafes or hotels, you can also watch domestic TV coverage when away from the Nippon isles.
A nifty piece of software that offers plenty of great features and better functionality for a plethora of devices, we've tried and tested the best Japan VPN so that you don't have to. Keep reading below to see our top five choices to meet all your needs.
Today's top 3 best Japan VPNs:
The best Japan VPNs in 2022:
(opens in new tab)
Best Japan VPN 2022 - Get 3 months free with an annual plan (opens in new tab)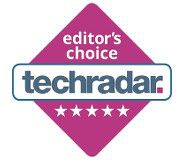 (opens in new tab)
The best all round virtual private network is ExpressVPN, making it perfect for Japan. That's largely thanks to its superb security with enterprise-level encryption. Plus there are clients that let you run this on iOS, Android, Mac and Windows.
For accessing otherwise geo-blocked content, ExpressVPN is perfect as it offers a one-click jump between countries and even has 24/7 customer support with advice to help you get the fastest connection for what you're doing. It's also worth noting it's one of the only VPN that still functions well as a Netflix VPN.
While Netflix has upped its game in cracking down on the IP address swapping tool, in our recent testing we've been able to unblock Netflix in the US, UK, Canada, and Australia with Express - though it was unable to unblock Japan's Netflix library, which could be a deal breaker for those wanting a Japan VPN for accessing Japanese content.
Security is also excellent with DNS content unblocking and leak protection, P2P support, Bitcoin payment options, a no logging policy and a kill switch. Plus you can try it for free for a month using the 30-day money-back guarantee.
The only negative is that you can only use this on five devices at any one time. But since you can set this up on the router, that helps bypass that issue at home.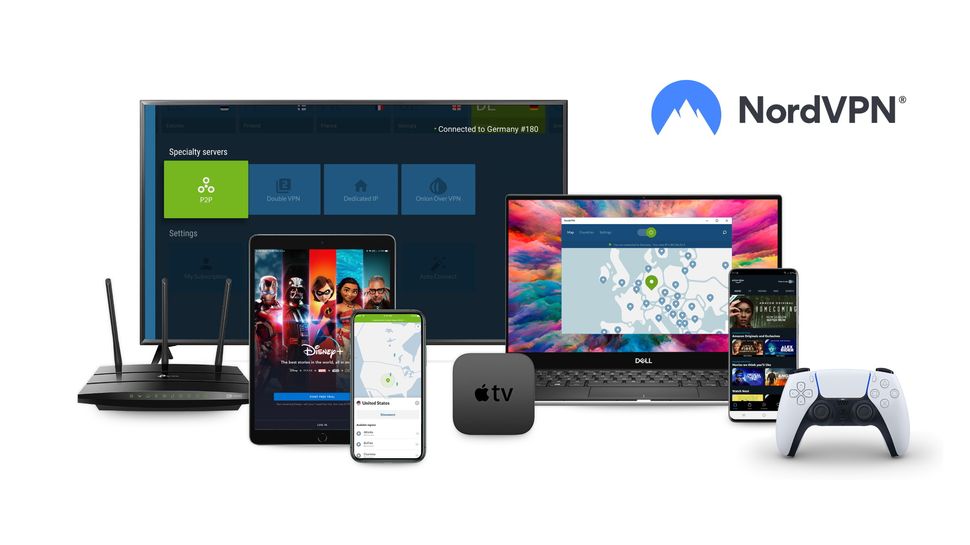 (opens in new tab)
NordVPN is the one of the most secure ways to get online thanks to its double encryption at 2048-bit. Plus, it has not one but two kill switches along with strong DNS leak protection. Bitcoin and PayPal payment options help add another layer of anonymity. This all spans a whopping 5,400+ servers spread over 60 countries giving great performance in Japan...or anywhere else for that matter.
Speaking of performance, NordVPN offers one of the most reliable experiences when it comes to its speed performance, peaking at 730-760Mbps. This is promising for those after a consistently strong connection that will hold up against just about any task including online gaming and streaming.
The special SmartPlay service helps you get around geo-restricted content for the likes of BBC iPlayer, Amazon Prime Video, Disney Plus, and so on in Japan. In fact, NordVPN is perhaps our go-to for a Netflix VPN, one of the few to access Japan's Netflix library, as well as exclusives in the US, UK, Canada, and Australia.
While we're not fans of its smartphone map-orientated interface, this is quite a subjective flaw. NordVPN is otherwise excellent, providing speedy live chat support if and when you're not in need of assistance.
---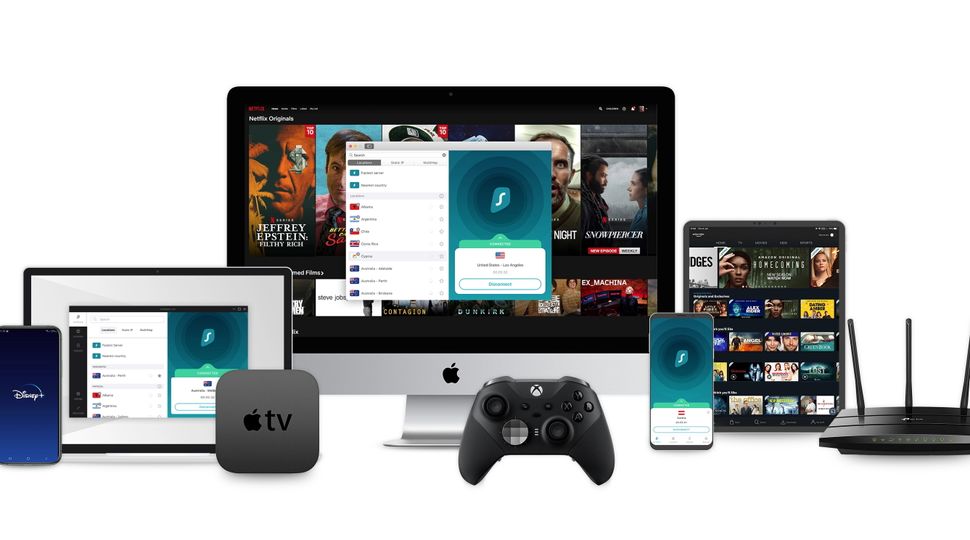 (opens in new tab)
We reckon that the main reason people download Surfshark is because of the price. Grab it and you'll have a VPN for Japan that costs less than the equivalent of $2.50 USD per month. That's one cheap VPN - and it doesn't skimp on features or overall performance for that price, either.
There's plenty more reasons to like it. Its Windows, Mac, iOS and Android clients are super easy to download, install and use. And for unblocking it's the only other VPN on this list that gave us access to Japanese Netflix, as well as BBC iPlayer, Hulu and more. For streaming, then, Surfshark gets full marks all-round.
Bolstered by its recent improvement in its speeds, Surfshark delivered highs of 720-790Mbps. While the majority of users won't need even a quarter of that, this promises a stable and speedy connection through its 3,200+ servers based in 65 countries around the world, including in Tokoyo, Japan.
Its other main perk is the fact that one single subscription covers as many devices as you like - so get the devices of you and everybody else in your household sorted with just one account.
---
(opens in new tab)
Cyberghost offers over a whopping 7,900+ servers spread across 91 countries and comes complete with advert and malicious site blocking, automated HTTPS redirection and optional data compression to save you money on the move if you're exploring Japan.
This VPN will automatically find the best servers to suit the job of what you're streaming, meaning access to BBC iPlayer, Amazon Prime Video, Disney Plus, YouTube, Hulu, US Netflix, and so on will have the best geo-restriction removals.
That means you can enjoy worldwide content even in Japan. Better still, CyberGhost offered one of the highest results in our speed performance testing, with peaks of 830-850Mbps. In fact, in our Japan VPN guide, it's the fastest VPN.
While the interface can be complex at times it does mean lots more personalisation options for those that want to delve deeper. Still not sure? CyberGhost is actually a rarity as a VPN with a free trial. With the CyberGhost free trial, you can test it out for 24 hours on desktop and mobile.
---
(opens in new tab)
ProtonVPN has gone from strength-to-strength lately, from usability to security and performance - and it finds itself as a great one to recommend for those after a VPN for Japan, too.
Of its 1,700+ servers, there are 90+ Secure Core servers. Rerouting your traffic not once, but twice, your data will be sent through one of Proton's servers in privacy-friendly countries like Iceland, Sweden, or Switzerland before then going through the server in your desired country. In the instance of wanting a decent Japan VPN, there are Secure Core servers that divert through Japan, too, as well as regular servers based in Tokoyo and Japan. What's more, those who want to make use of its free VPN plan benefit from a network across three countries - the Netherlands, the US, and Japan.
A great stepping stone towards its paid-for plans, its free option gives you a generous 10GB a month allowance. Beyond that, you'll likely want to upgrade to its Plus plan (which is on the pricier side) for full rein of its maximum speeds and features, including its ability to unblock Netflix, BBC iPlayer, Prime Video, Disney Plus, and more.
---
Best Japan VPN: FAQ
Are VPNs legal in Japan?
Not to worry, the use of a VPN in Japan is completely legal. While some countries do have bans and restrictions on the use of VPN services - including China and North Korea - Japan is not one of them. In fact, you'll find its internet policing is all but non-existent.
What is a Japan VPN for?
A VPN has multiple uses, both in offering an additional layer of security, especially when using public networks to get online, as well as spoofing your location in order to access content locked to specific regions.
When it comes to a Japan VPN, our VPN choices ensure you'll be able to appear as if you're right at home when you're off travelling with servers based in locations across Japan. This means you can access certain services like normal, including native TV broadcasts and Japan's Netflix library.
Whether you're abroad or not, you may also face geo-restrictions when at work in the office, or in school, with certain websites and apps banned to circumvent time spent on social media instead of working.
How can I watch Netflix Japan VPN?
It's easy. Many of our choices for a Japan VPN also feature in our best Netflix VPN guide. All you have to do to access the Japanese Netflix library when outside of the country is to hop on one of your chosen VPN's servers based in Japan, load up Netflix and you'll be able to access titles exclusive to the country.
More on this:
Breach the 'Great Firewall' with the best China VPN