It doesn't matter if you're a resident or traveler. Not even if you're an activist, lawyer, journalist or simply an everyday user. When you access the internet in Vietnam, you should always have one of the best VPN services switched on.
That's because the so-called "Bamboo firewall" is very active when it comes to censoring online content, including adult content, news criticizing the government, as well as social media platforms like Instagram, Facebook and Twitter. Branded as the world's third-largest jailer of journalists by Reporters Without Borders (opens in new tab), Vietnamese authorities also employ invasive surveillance tactics to silence dissident voices.
A Vietnam VPN is software that spoofs your IP address location, allowing you to access otherwise censored content with ease. Likewise, travelers can use this functionality to stream their favorite TV shows or sports matches like they would do at home. At the same time, a VPN for Vietnam encrypts all the data leaving your device to prevent any snoopers from spying on what you do online.
However, with so many services out there, picking the right one for you can be difficult. No need to worry, though, as we test dozens of providers to recommend only the best. Below are more details about the top five Vietnam VPNs you should get right now.
Today's top 3 best Vietnam VPNs:
What makes a good VPN for Vietnam?
As the latest Freedom House report (opens in new tab) notes, the Communist Party of Vietnam continues "to impose stringent controls over the country's online environment." This makes the ability to get around blocks and other geo-restrictions a necessity for your next Vietnam VPN.
Services offering reliable VPN obfuscation technology can generally deliver better unblocking results by making your VPN traffic look like a normal connection instead. Similarly, obfuscated or stealth VPNs are also considered more secure.
To make sure your privacy is well-protected, you should look out for top-notch security features - like strong encryption, kill switch and DNS leak protection, just to cite a few - as well as a watertight no-logs VPN policy.
In terms of performance, pick a service delivering fast connections and good network coverage (especially in and around Vietnam). This will allow you to enjoy good speeds whenever you are.
Finally, 24/7 live chat support is always welcome - you'll have the peace of mind of knowing that if you run into problems, there's a professional on hand to help you out.
The best Vietnam VPN right now:
(opens in new tab)
Best Vietnam VPN 2023 - Get 3 months free with an annual plan (opens in new tab)
Our favorite Vietnam VPN and overall service is ExpressVPN. It delivers great unblocking results and a super helpful 24/7 live chat support across powerful user-friendly apps for all the major platforms. This will allow you to bypass strict government censorship with ease, as well as stream international content. In fact, it unblocked every streaming platform we tried last time we checked.
You'll have access to Express's network of over 3,000 speedy international servers across 90+ countries worldwide. Some of these are physically located in and around Vietnam. This means you can safely browse the internet locally during your stay. It also integrates obfuscated servers for extra security and reliability.
Besides great network and unblocking performance, Express's privacy and security features are the ones shining the most. Our favorites include a transparent no-logs privacy policy, excellent AES-256 encryption, many protocols including its very own speedy and open-source Lightway, a kill switch on most platforms, plus IPv6 leak protection. Everything is regularly audited by independent firms, of course.
It is worth noting that its top speeds dropped a little during our last round of testing (from 630Mbps to 560Mbps with Lightway), but unless you're rocking a gigabit line in your home, you won't see any speed issues whatsoever. Plus, you can always try it out for yourself risk-free with its 30-day money-back guarantee to take advantage of the offer reserved for TechRadar readers only...
---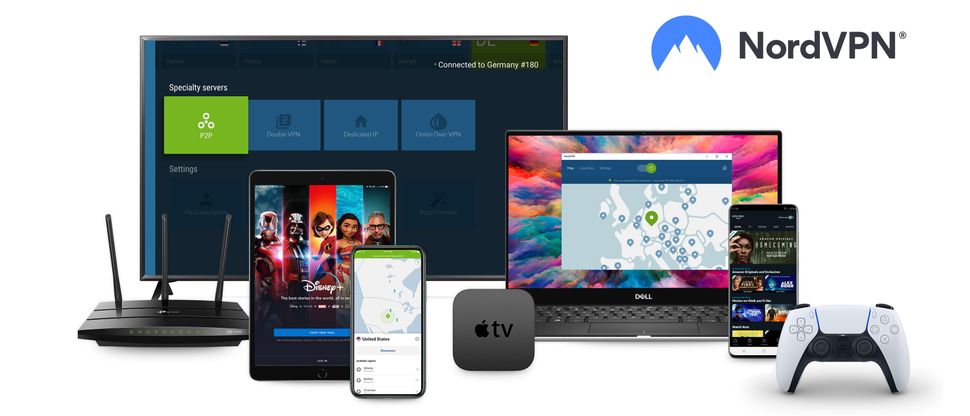 (opens in new tab)
There are many reasons why NordVPN is so popular. For starters, the provider boasts impressive network coverage in and around Vietnam. It has more than 5,600 servers across 60 countries worldwide, including some obfuscated servers which are specifically configured to bypass even the toughest restrictions. This makes it even easier to break through the strict Bamboo firewall.
If that wasn't enough, NordVPN also wins a spot among the most secure VPN providers thanks to a ton of extra features. These include its double kill switches, DNS leak protection, 256-bit encryption and a Double VPN option which encrypts all your internet traffic twice. Plus, its new addition Meshnet is ideal for those heading to Vietnam to work remotely from the beachfront.
NordVPN is also great at unblocking foreign streaming content with ease. This makes it the perfect choice as a reliable Netflix VPN, BBC iPlayer VPN, or any other streaming platform around. We were also really impressed by its speeds last time we checked, reaching 820Mbps with WireGuard and 470Mbps with OpenVPN.
As a slight negative, the map-based server list is a little troublesome on its mobile apps. We also found its browser extensions to be pretty basic. However, its speedy 24/7 live chat support is super useful in case you run into some issues, and you can try out NordVPN yourself for 30 days risk-free.
---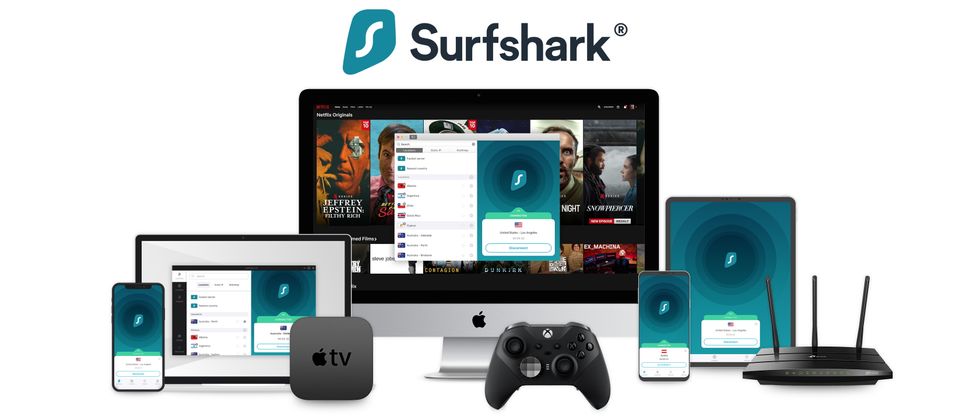 (opens in new tab)
Looking for a budget Vietnam VPN? Look no further as Surfshark is the best cheap VPN right now. Super secure and easy-to-use, it comes with an impressive list of features ranging from the good-old classics - like DNS leak protection, kill switch and an AES-256 encryption with double-hop - to additional options powered by its Nexus technology. The provider recently aced its first no-logs audit, too.
In terms of coverage, Surfshark doesn't disappoint either. It has over 3,200 servers spread across 100 countries, Vietnam included. We recommend switching on its obfuscation option (here called Camouflage mode) for better results. We also really like its No Borders feature which connects you to the servers performing the best under network disruptions by default.
Surfshark's unblocking capabilities are pretty impressive, too. From Netflix and Hulu to iPlayer and Peacock, it managed to unblock everything we tried in our last round of hands-on testing. Its top speeds are also amazing at around 950Mbps, allowing the provider to jump to the top of our fastest VPN list when connected to the WireGuard protocol.
Unfortunately, we experienced some issues when using its kill switch on the Windows VPN app. Some leaks were observed, but only in extreme situations. Something to keep in mind, anyway, when you browse from a country like Vietnam. Nothing to worry about if you use Surfshark on mobile or as a reliable Mac VPN, though.
---
(opens in new tab)
We simply love Proton VPN for its serious commitment to protect people's privacy. All its apps are independently audited and open-sourced, for example. It even offers one of the best free VPN plans on the market, including unlimited-bandwidth and a recently enlarged network of over 100 free servers. However, it's through its paid subscriptions that the provider really shines.
Despite boasting slightly smaller network coverage - around 1,900 servers dotted across 67 countries worldwide, including Vietnam - we've never experienced server overload-related issues. Premium users can even connect to its Secure Core option to get their traffic routed via an ultra-secure network based in Sweden, Iceland, or Switzerland. This will make it even more difficult for Vietnamese authorities to intercept any data.
In terms of security, Proton VPN offers some pretty solid features like terrific kill switches, powerful encryption, strong protocols to choose from, DNS leak protection and built-in Tor support for accessing Onion sites. Even better, we couldn't find any trackers on its website or Android VPN apps last time we checked.
Proton is great at bypassing geo-restrictions online, meaning you can use it both as a circumventing tool and reliable streaming VPN during your stay. It is worth noting, though, that its top speeds dropped a little last time we checked (from 670Mbps to 510Mbps with WireGuard). The provider lacks 24/7 live chat support, too.
Overall, though, if you're looking for a super secure provider that will keep you safe in every situation, Proton's a great choice.
---
(opens in new tab)
Private Internet Access (PIA) is a provider that keeps improving, test after test. And, although it's even cheaper than Surfshark, its performance is anything but budget. For instance, its highly customizable apps make it perfect for both experts and newbies. Great unblocking results are also guaranteed thanks to its recently added SmartDNS feature.
The provider boasts a huge 10,000+ servers across 84 countries worldwide, with some of those being located in Vietnam as well as many neighboring countries. For an additional fee, you can even claim your very own dedicated IP (opens in new tab) to get extra VPN usability.
On the privacy and security front, PIA certainly isn't short of features. Among our favorites are a good choice of security protocols (including WireGuard), an excellent kill switch, browser extensions with extra privacy perks, open-source apps and a live chat support service.
PIA has also shown some real improvement when it comes to unblocking streaming sites, and although it couldn't unblock Australian site 10Play when we tested it, it was very effective when it came to Netflix and just about every other streaming site.
However, It isn't certainly the fastest provider, lagging behind the likes of Surfshark and NordVPN, but don't worry as you'll still be able to enjoy decent performance overall. We're also happy to see its commitment to transparency with an independently audited no-logs policy under its belt, and one on its security infrastructure coming soon.
---
VPN for Thailand FAQ
Are VPNs legal in Vietnam?
Yes, VPNs are completely legal in Vietnam. This means that you can use a Vietnam VPN during your stay without being worried of breaching the law.
It is worth noting that, even though using a VPN isn't illegal, accessing prohibited content or engaging in illegal activities online is against the law. We then strongly recommend to get familiar with Vietnamese regulations to avoid harsh fines or, in the worst cases, prison sentences.
How can I get a Vietnam IP address?
Getting a Vietnam IP address is really easy. Once you open your VPN app, simply connect the software to a server based inside the country's borders. All our top five best Vietnam VPN recommendations have servers that provide a Vietnamese IP as these are physically located in the country. Our top pick overall is ExpressVPN (opens in new tab).
It is worth reminding that a Vietnam IP can be used only to safely browse the web locally or grant access to Vietnamese online services from abroad. Anyone looking to bypass censorship and/or unblock foreign catalogs on streaming platforms will have to to pick a server outside the country.
Why should you download a Vietnam VPN?
As explained above, there are quite few reasons that make a VPN for Vietnam almost a necessity for both residents and travelers.
The ability to access censored sites is, perhaps, what most people are using a VPN in Vietnam for. We also recommend using such software to protect your online privacy, especially when you're connected to a public Wi-Fi.
Of course, another popular perk of a VPN is that you can stream live sporting events, Netflix, BBC iPlayer and more when outside the country. Great for travelers and expats especially, this allows you to access broadcasts from your home country by virtually relocating yourself.
What's the best free Vietnam VPN?
We don't generally tend to recommend free services as these can cause more harm than good if not chosen carefully. That's because most of the freebies make a revenue by collecting and selling your information to third party advertisers. Even worse, sometimes might be used to infect devices with malware.
Having said that, among our top Vietnam VPN choices, Proton VPN offers a powerful and secure free plan with unlimited-bandwidth. As mentioned above, this isn't suitable for foreign streaming and/or safely torrenting. However, it might be just the right choice if boosting your privacy online is all you're after. Check our Proton VPN Free review for more details.
---