TikTok continues to make headlines, with more and more governments restricting its use amid security concerns. Although a total ban isn't on the table everywhere just yet, people might want to consider getting a TikTok VPN sooner rather than later to keep accessing the popular Chinese-built app.
The UK and New Zealand are only the latest nations forbidding the download and use of TikTok on government devices. A similar direction was enforced just a few weeks ago in Canada, the EU and the US. The latter is even considering banning TikTok for all American users outright, while in India such a block has already been implemented.
Those among the millions of daily TikTok users will be happy to know that the best VPN services can be of use here. A TikTok VPN is a security tool that spoofs users' real location, making them appear as if they're browsing from a totally different country, and encrypting their internet usage so that no one knows they're doing it.
Keep reading as we explain everything you need to know about TikTok bans around the world and which VPNs can help you bypass any restrictions on your favorite app.
Today's best TikTok VPNs: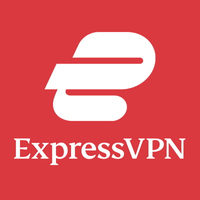 1. ExpressVPN - our #1 TikTok VPN
Our favorite VPN overall, ExpressVPN is great at unlocking banned apps and websites. Equipped with top-notch security features and a clean interface across tons of devices, it's a no-brainer. Follow the link on the page to claim TechRadar exclusive's 3 months FREE and try it out risk-free with its 30-day money back guarantee.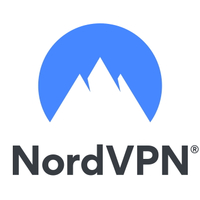 2. NordVPN - great for unblocking content
Perhaps the biggest name in the VPN game, NordVPN is great for eluding any type of geo-restrictions. The provider also offers blazing speeds while keeping you super secure. Its network of over 5,000 servers worldwide means you'll have plenty of choice, and a 30-day money-back guarantee means you can compare it to the competition without losing a penny.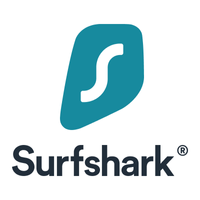 3. Surfshark - best budget TikTok VPN
Looking to save some bucks on your new TikTok VPN? Then you'll be happy to know that Surfshark really undercuts the rest at less than $2.50 USD per month. However, its dedicated features to bypass censorship,like its NoBorders option, shine the brightest here. Add to that a 30-day money-back guarantee and unlimited simultaneous devices, and you'll be able to unblock TikTok on every device you own.
Why are countries banning TikTok?
In the past, TikTok has been banned to halt the spread of content deemed illegal, like pornography and gambling. More authoritarian governments were, in fact, those forbidding the use of the Chinese-built video-sharing app.
In Afghanistan, the Taliban regime has been banning TikTok for all its citizens since April last year over content related matters. Other countries including Indonesia, Pakistan and Bangladesh have previously imposed temporary bans for similar reasons.
India was the first country banning TikTok citing national security concerns. It was banned in June 2020 together with 58 other Chinese-built applications following growing military tensions on some disputed territories on its border with Western China. The platform counted 200 million users in India at the time.
TikTok started going the clock for US users in December last year, when President Biden signed off the order to bar the app from government devices over growing concerns on how the Chinese social media behemoth handles users' data. Now, authorities are threatening to ban TikTok for all American users if Chinese owners ByteDance don't sell their stakes.
The U.S. is threatening to ban TikTok nationwide if the app's Chinese owners don't sell their stakes, a move that comes just a week before TikTok's CEO is set to appear before Congress. https://t.co/ij8yUerj9K pic.twitter.com/a5m8vVQFvzMarch 16, 2023
More and more Western democracies have decided to follow the footsteps of its political ally. The EU, Canada, Taiwan, New Zealand and the UK all banned TikTok from government devices amid data security issues.
Many, including TikTok itself, have been criticizing such a move arguing that it's motivated more by geopolitical reasons than privacy concerns.
"We believe these bans have been based on fundamental misconceptions and driven by wider geopolitics, in which TikTok, and our millions of users in the UK, play no part," said a TikTok spokesperson over the UK banning the app from government devices, Sky News reported.
Alongside this, civil societies are also pointing out how the move will negatively affect users' right of freedom of speech, and that such acts of censorship are often a double-edged sword.
"There are legitimate data privacy concerns about all social media platforms, including but not limited to TikTok. They all harvest and monetize our personal data and incentivize other online businesses to do the same," wrote the advocacy group the Electronic Frontier Foundation (EFF), arguing that a comprehensive consumer data privacy legislation is what's really needed.
How does a TikTok VPN work?
Every time you access your TikTok account, the app detects your location by identifying your IP address. This means that, when you browse from a country where TikTok is banned, your IP would prevent you from accessing the platform. In this case, your best chance will be connecting to a mobile VPN to bypass these blocks.
Short for Virtual Private Network, a VPN secures your internet connection through an overseas server. In this way, your Internet Service Provider (ISP) will be tricked into thinking you are in a different location. All you need to do is opt for a server based in a country where TikTok isn't banned. VPN services are indeed vital for getting around any kind of government censorship.
Even better, VPNs also use encryption protocols to secure your data. This will then boost your overall online privacy, preventing your ISP, local network or other potential snoopers from tracking your activities.
Unlock TikTok everywhere in three easy steps
As we have seen, TikTok VPNs are a handy tool to enjoy the service from anywhere across the globe. Even better, they're super easy to use. All you have to do is follow these steps:
Download a VPN - our number one pick is ExpressVPN.
Connect to a server located in a country where TikTok is available.
Start using TikTok as you normally would!
TikTok VPN: FAQ
Is TikTok a privacy threat?
With more and more governments banning the app over security concerns, you might be wondering if you should delete TikTok for good.
It's true that the popular video-sharing app collects a great amount of personal data due to its data-driven algorithm, intrusive tracking, problematic in-app browsing and constrained privacy settings. However, these privacy issues aren't limited to TikTok but are rather risks linked with the use of social media platforms more broadly.
In fact, Western democracies seem to be more worried about TikTok's ties with the Chinese government. More specifically, the US and its allies are warning about the possibility for Chinese authorities to access users' data and push content that favors their political agenda.
The news that TikTok admitted using its app to spy on US journalists partially confirmed such allegations. At the same time, the company was making arrangements with both the US and EU to set up a local data center to store the data of Western users as well as inspect the app's source code and content algorithms.
Where is TikTok banned?
At the time of writing, TikTok is currently banned for all citizens in India, Iran and Afghanistan.
While banning the app from federal devices, many US states implemented a similar directive. The government is now threatening an outright ban for all American users if ByteDance won't sell its shares. Former President Donald Trump first considered a total TikTok ban in 2020, but the company successfully challenged such a proposal on legal grounds.
Government officials across many countries worldwide are now forbidden to download and use the video-sharing app on their work devices. These include the UK, New Zealand, the EU, Belgium, Netherlands, Denmark, Latvia, Taiwan, Canada and Australia.
How to stay safe with TikTok
If you still want to use TikTok, or any other banned social media apps, we recommend doing so as privately as possible.
Among other things, you should consider making your account private, revising your privacy settings, not posting personally identifiable information, and using a VPN to protect your connections.