Best broadband deals for December 2023 - top offers across broadband only, broadband and TV, quad-play and more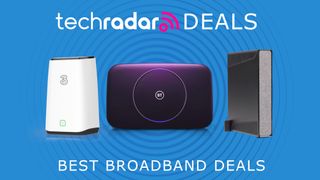 (Image credit: Future)
Looking for the best broadband deals for your home can be an unfortunate necessity for many. Earlier this year, most of the country's leading broadband providers, including EE, Sky, Virgin Media, and Vodafone increased their prices by as much as 14.4%. Increases like these are unfortunately common, and many also fall victim to increased prices once the initial deal has expired.
The good news, however, is that if you are out of contract, you can switch providers without paying a penalty fee. Switching providers now and locking in a great new deal could save you a considerable sum and make you eligible for some great freebies, offers, or added extras that make your broadband deal even better value for money.
If you're looking to save money on your broadband, then you've come to the right place. We've put together this guide that shows you the best broadband deals available, as well as answering a number of popular customer queries so we can help you find the best possible deal.
Whether you're looking for a great fibre broadband deal, looking to save with a broadband-only deal, or looking to add extras and save with a broadband and TV deal, we've got a wide array of great deals for you across providers such as BT, Sky, Virgin Media and EE.
Today's best broadband deals
Looking to find the very best broadband deals currently on offer? Check out some of our hand-picked broadband deals below. We will be keeping this constantly up to date with what we believe the current best live broadband deals are so make sure to keep checking back to find the broadband deal for you.
With sales season now in full swing, check out our best Black Friday Broadband deals page to discover the latest offers available from the UK's best broadband providers as they go live.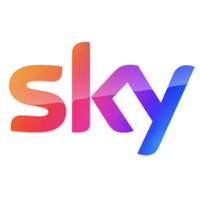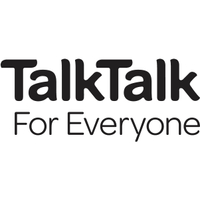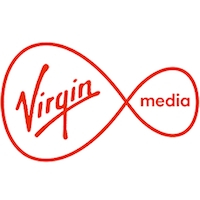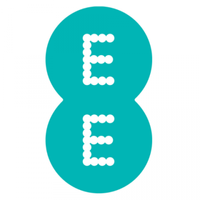 Latest Broadband Deals
Not sure which provider has the best broadband deals in your area? Or limited to only a select few providers due to where you live? Why not try our tool below to help you find the best broadband deal for you?
Just put your postcode into our handy selection tool below and we'll show you all of the best broadband deals in your area across broadband-only, broadband and TV, quad-play, and everything in between to ensure you find the right deal for you.
Loading...
Best Broadband Providers
Which provider has the best broadband deals?
We're very fortunate here in the UK. This is because the vast majority of properties can receive connections from multiple broadband providers. In fact, most of the country's most popular broadband providers offer connections to more than 90% of properties.
The really good news is that this level of competition has driven down prices and many broadband providers are now in direct competition with each other. The ones that don't offer the best and cheapest deals often fall away fairly quickly.
But, although there's a lot to love about this increased level of competition, there's no doubt that this amount of choice has also made it a lot more difficult for many people to find the right broadband provider for their needs.
After all, it's only a decade or so ago that most households had very little choice when it came to broadband. Most households could only receive a connection from a small handful of providers, and these ISPs usually used the Openreach network. This means it was difficult for customers to access a range of deals.
Fast-forward to 2023 and everything has changed. Now it's not uncommon for households in certain urban locations to have the ability to choose from almost 20 different internet service providers that operate on a range of networks. Plus, each of these providers usually offers 5-10 deals, with options ranging from budget deals to lightning-fast connections.
As we mentioned, the only downside to this is that the choice can sometimes feel overwhelming. That said, with a little bit of research, it's easy to find the best provider/deal for your needs. After all, each provider has its own specialisms and is known for different things.
For example, while BT is known as the reliable industry standard, Sky is best known for its broadband and TV bundles. By contrast, Virgin Media is known for providing the fastest speeds on the market. At the other end of the scale, providers such as Plusnet and TalkTalk usually compete to offer the very cheapest deals available.
With this in mind, here's an overview of exactly what each provider is best known for:
But, it's important to stress that although each provider has its own specialism(s), each does also offer a range of deals. For example, while Sky does offer the best broadband and TV deals on the market, the company also regularly cuts the price of its broadband-only packages. When these are on sale, they can be some of the best-value broadband deals on the market. Equally, although Virgin specialises in ultra-fast speeds, the provider does offer a couple of affordable packages with lower speeds to suit those with less demanding needs for their broadband connection.
On another note, although Sky is known for its broadband and TV deals, the provider might not be the best option for you and your budget. Depending on the exact channels you'd like included in your package, options provided by Virgin Media, BT, or NOW Broadband could better suit your needs or even be cheaper.
Due to this, before you commit to any one provider, it's important to run a broadband comparison and check exactly what's available in your area. This way, you'll be able to compare all the options that are available at your address and find the best one for you.
Speeds & Availability
What type of broadband do I need?
Several different types of broadband are available in the UK. However, most people choose one of two options: a fibre connection or a full-fibre broadband deal. In short, while fibre deals are usually cheaper, they're also slower. On the other hand, full-fibre broadband deals are slightly more expensive, but they provide faster download speeds.
Whether a fibre or full fibre package is best for you will primarily be determined by three main factors: where you live, what you'd like to use the internet for and how much you'd like to pay.
Firstly, depending on where you live, you may not be eligible to receive a full-fibre broadband connection. Currently, full-fibre has around 56% UK coverage, whereas fibre connections currently have over 97% coverage.
Thankfully, the UK's full-fibre rollout is continuing at pace. If your home is located in a rural or remote area, you may not yet be eligible to receive a fibre connection, in which case a 5G broadband deal may be the best option to look at whilst cable broadband connections are rolled out to your area. We recommend that you try a postcode checker (like the one at the top of this page). This way, you can check exactly what packages are available at your address.
Once you know which broadband connections are available, you need to decide which type of connection is best for your needs. This will largely be determined by how you use the internet.
For example, if you only use the internet to send emails, check your social media, browse the web and maybe do some light streaming, then a fibre internet deal might be the best option for you. This is because the speeds supplied will likely be quick enough for your needs. These packages will also be cheaper than full fibre deals, so you'll save a little bit of money.
On the other hand, if you regularly stream your favourite shows on Netflix, game online, or live in a household with lots of connected devices and family members who also want to get online, you'll be much better served by a full-fibre broadband deal. This is because a fibre deal may struggle to support your needs and you'll suffer from buffering and lag. So, in these scenarios, it's worth paying a little more to access faster download speeds.
But remember, although fibre and fibre packages are the two most popular types of broadband in the UK, other broadband types are available. If you'd like a full rundown, take a look at our guide to the different types of broadband available in the UK. You may find that a connection that relies on mobile data or satellite signal is better for you.
What is my current broadband speed?
Finding your broadband speed isn't as easy as just checking your current plan, unfortunately. While you'll get a good idea of your "maximum" speeds, There are plenty of factors that will affect your actual speeds.
The number of devices on your network, your broadband hardware, Wi-Fi signals – even the layout of your house – can all have a say in the real-life broadband speeds you're pulling in. Just because your provider says you're getting 100Mbps or more, doesn't mean that's the case.
If you want to know your current broadband speed, we recommend using a site like Speedtest.net to find out what your actual speed is. Keep in mind that testing with a wired connection – a device that has a physical ethernet cable running directly to your broadband hardware – will always show you the best speeds. Wi-Fi is always going to show slower speeds (thanks to science!) and may not be an accurate representation of the speeds coming into your house.
Your results should show you speeds that are close to what your plan states, as internet service providers are required to tell you their 'average' speeds. This speed is what >50% of users enjoy between 8 pm and 10 pm in the evening. Also note that there's not just one overall speed – you'll most times have different speeds for downloads and uploads.
A broadband speed test is an extremely helpful tool that will not only help you find out what speed you currently have but also set a baseline for what you may want to upgrade to in the future!
Which broadband speed do I need?
If you're searching for a new broadband deal, you'll find that there's a great amount of choice available in terms of speeds. These are usually represented in megabits per second (Mbps). Put simply, the more Mbps a package offers, the faster your broadband will be.
That said, the faster the speeds you receive, the more expensive your package is likely to be. For this reason, before you pick a package, you need to ensure that the speeds you're receiving are enough for your needs and that you're not overpaying for speeds you're not using. With this in mind, here's a rundown of the different speeds available and what kind of household each type of package is suitable for:
0-12Mbps - These are ADSL broadband deals and they offer the slowest speeds on the market. Once the most popular choice available, ADSL deals are now seen as being outdated and inappropriate for most people (you'll struggle to watch Netflix and download large files). But, if you live on your own or you only use the internet for casual browsing, then these speeds may be fast enough for you. But, you also need to be aware that a number of these deals are also being removed from the market next year because they're so slow. In fact, some new addresses (such as new builds) cannot access ADSL connections at all.
25-50Mbps - These speeds are provided by entry-level fibre broadband deals. Options like these are usually suited to medium-sized households with families of around four people. However, although these deals can be suitable for busy families, they may not quite be quick enough if you live in a particularly large house or if your family is very active online. For example, you may have some buffering or lag if multiple people are watching Netflix at the same time.
50-100Mbps - These speeds are provided by upgraded fibre broadband packages. If you work from home or live in a property where multiple people stream simultaneously, these speeds will be ideal. That said, although these speeds are quick and will allow you to stream 4K TV or download films in UHD, quicker packages are still available.
100Mbps+ - These deals are the fastest on the market and some packages offer speeds in excess of 1Gbps. However, although these so-called gigabit internet packages are great for people with incredibly high download demands, streamers, and the busiest households around, you should check that you actually need these speeds before you sign up. Otherwise, you may end up overpaying for your internet.
What is 'average' speed for broadband?
Broadband deals show the average download speeds you can expect to receive in megabits per second, which is displayed as MB or Mbps.
In this context, 'average' is defined as the download speed in Mbps that is received by over 50% of users in the UK between 8 pm and 10 pm. This is the peak time for internet use.
This 'average' speed is useful because it provides you with an illustration of the speeds you can expect to receive when you take out a particular deal. This way, you can compare this new deal to your current package or get an idea about whether it's suitable for your needs.
But you should always remember it remains an average rather than a speed guarantee. For this reason, before you sign up with your chosen provider, you should check whether there's a minimum speed that you're guaranteed to receive. This should be detailed in your contract. This way, you can check that even the slowest speeds will still be quick enough to match your needs.
For context, as of March 2023 (the latest available data), the average UK download speed was 69.4Mbps. You can use this figure to see how your connection stacks up.
Is fibre broadband available in my area?
As of November 2023, estimates from Openreach suggest that 97% of properties in the UK are now able to access fibre broadband deals. In fact, the rollout is now so advanced that Openreach is asking providers in certain areas to remove old and outdated ADSL connections from the market from 2024.
Added to this, 'faster than fibre' and Full Fibre deals are now available to around 10 million homes. Thanks to advanced cables, these connections can provide average download speeds of up to 1Gbps.
However, we should stress that although fibre and Full Fibre packages are more widely available than ever, they're still not universally available. This may mean that your home can only receive an ADSL connection. To find out exactly what speeds you're able to receive, pop your postcode into the widget at the top of this page. We will then run a broadband comparison and find out exactly which options are available in your area.
Broadband contracts and pricing
What contract length should I go for?
When it comes to broadband, a variety of contract lengths are usually available. Broadband contracts can usually last anything from 30 days to two years, with a very small number lasting up to three years for more premium deals. As you may expect, each option has its own pros and cons that you should be aware of.
If flexibility is important to you then a 30-day contract will likely be best for you. Traditionally popular with those moving homes or people wanting to try an ISP's offering, these contracts allow you to cancel at pretty much any time. However, this increased flexibility comes at a cost, and these deals are usually the most expensive on the market. Added to this, they normally come with large upfront fees and rarely feature incentives.
At the other end of the market, we have two-year deals. These are inflexible and lock you in for a long time, but if you're willing to make a longer commitment then you may be able to grab a cool incentive like a gift card. These deals are also usually the cheapest on a monthly basis.
Of course, both 12-month and 18-month deals are also available, these sit somewhere in the middle in terms of both affordability and flexibility. Generally speaking, you will usually also have to pay some form of upfront fee, but you might receive an incentive if there's a sale or promotion.
Whether you opt for a long-term deal, a short-term option or a mid-length contract is largely a personal choice. So, carefully consider which option fits your circumstances best before you commit.
Will I have to pay anything upfront for broadband?
Although some specialist ISPs do not charge upfront fees when you take out a new broadband package, the vast majority of the UK's best and most popular providers do charge some form of setup or upfront fee.
The good news is that in recent years these prices have reduced dramatically. As a result, if you do need to pay an upfront fee, then it's unlikely this will break the bank. Today, many ISPs charge between £10 and £30, which covers setup costs and the delivery of your new router. However, it's important to stress that some providers do charge more than this, especially if you only sign a short contract. In these instances, upfront fees can rise to around £100.
It's difficult to say exactly how much you'll need to pay when you take out a new broadband contract, as this will primarily be determined by your provider and the length of the contract you take out.
Generally speaking, the shorter the contract length, the higher the upfront fee. The longer the contract, the more likely it is that your provider will either waive or reduce any fees as an incentive.
Do I have to pay more to have a phone line or a landline?
Broadband contracts that don't include a landline are usually the cheapest. These are known as 'broadband-only deals'. However, we should stress that this isn't always the case.
When you look for your next contract, you may find that some providers are offering deals that include free call plans. As a result, you should never just assume that broadband-only deals are the cheapest or the best and instead, you should take time comparing the best offers available for your home.
If you find that broadband only is the cheapest option (as is usually the case), then you should check whether you actually need a landline before you pay for one to be added to your deal. The best way of doing this is by checking out our detailed explainer guide on the subject. By doing your research, you'll discover whether you actually do need to have a landline included in your package. If not, you may be able to save some money.
Broadband FAQ
Are Wi-Fi and broadband the same thing?
Today, lots of people use the terms 'Wi-Fi' and 'broadband' interchangeably. However, they do actually mean slightly different things. So, it's important that you know the difference.
For your home to receive a broadband connection, a cable is run into your home from the street outside. This connects your home to your internet service provider. Once this process has taken place, your home can receive a broadband connection.
When the connection is active, you can then connect your router. This device wirelessly distributes Wi-Fi, which is the method by which devices like your mobile and your laptop connect to your broadband connection.
Can you cancel a broadband contract?
Yes, it is possible to cancel your internet plan early, however, generally speaking, this isn't an option you should consider. This is because you'll usually have to pay either an early exit fee or a cancellation fee. Both of which can be very expensive.
The exact amount you'll need to pay will be detailed in your contract. This varies based on your provider. This is because some internet service providers will ask you to pay a certain amount per month you have left on your contract, while others will charge a flat fee.
Thankfully, your contract will show you exactly how much ending the agreement early will cost you. It will also outline the exact steps you need to take (you can't just cancel your direct debit).
That said, there are some limited circumstances where you won't need to pay this fee. This applies when the provider hasn't met the minimum standards expected of them. For example, if they've failed to offer a connection that meets a minimum speed guarantee.
Again, these minimum standards will be listed in your contract. If you think your provider isn't meeting their end of the agreement, you'll need to notify them and follow the correct process.
My contract has ended, should I change plans?
In short, yes. If you're currently out of contract, then it's likely you're paying far too much for your broadband. This is because your introductory offer will have expired and the price will have risen.
The vast majority of the UK's providers save their best deals for new customers rather than rewarding your loyalty and will hike their prices when a current customer reaches the end of their contract, meaning finding the best broadband deals close to when your broadband deal expires is a great way to save money.
So, if you're out of contract, or close to running out, use this page to find the best broadband deal for you. By switching now and locking in a great new deal, you could save a considerable sum of money or grab a great incentive such as a gift card or reward card.
If you like your current provider and you'd like to stay with them, this is also an option. Start by running a broadband comparison and finding the best deals on the market. Then, call your provider and use these figures to negotiate with them. Even if they cannot match the price you've found or offer you the same incentive, they may reduce their so-called 'best price'.
4G and 5G home broadband: what are they?
If you struggle to receive a traditional fixed-line connection, then take a look at the latest and best 4G and 5G home broadband solutions instead.
These are forms of 'mobile broadband' and they work differently to the fixed-line connections we've spoken about in this guide. Rather than relying on cables, these solutions instead use mobile data (like your smartphone does). This means no cables are required and your router/hub instead contains a SIM card.
Both 4G broadband and 5G broadband options offer a number of advantages. For example, there's no need for an engineer to visit your home, you can get online the next day and the routers are portable.
But, as you may be expecting, there are also downsides. For example, if you don't live in an area with a reliable 5G connection, then you can only select a 4G home broadband deal. Similarly, many plans come with data limits that can be problematic if you love to stream or download in HD.
Unsure whether 4G and 5G are right for you? Take a look at our in-depth 4G broadband and 5G broadband guides.
Get daily insight, inspiration and deals in your inbox
Get the hottest deals available in your inbox plus news, reviews, opinion, analysis and more from the TechRadar team.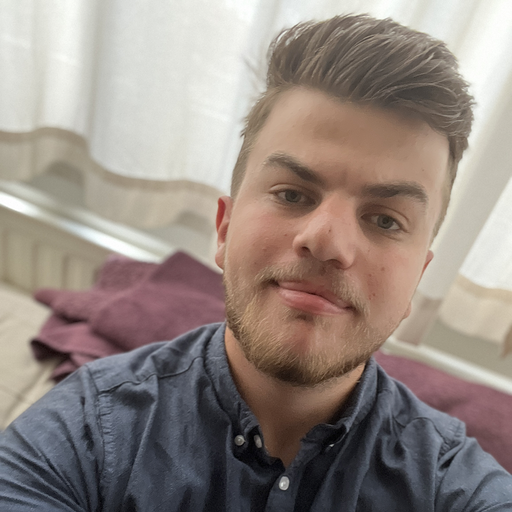 Rob is the Mobile and Broadband Deals Editor for TechRadar. Coming from years of experience working with phones on shop floors and giving customers the best deals on their tech, Rob is the dream adviser for readers looking to save money on top mobiles, accessories and broadband no matter what their needs are. Whether it's helpful information and expertise, niche benefits, or simply finding the best value for money, Rob has the know-how to guide you in the right direction towards your next tech endeavour. Outside of work, you'll find Rob on the tennis courts, in the gym, or diving into the biggest and best games of the year.