(Image credit: Future)
If you've been looking at the best broadband deals on the market but you are struggling to find a reliable option for your property, then a 4G home broadband deal could be a great alternative.
At face value, 4G home broadband deals are practical for a number of households. This is because they provide solid and reliable internet connections that rival basic fibre deals in terms of speed. For this reason, these solutions are particularly popular with people who struggle to receive reliable fixed-line connections, such as those that live in rural locations, and those who live in areas that do not yet have access to fibre connections.
4G home broadband packages are different to traditional fixed-line connections. However, this isn't something that should necessarily put you off purchasing one. After all, these innovative solutions provide you with many of the benefits you would receive if you took out a traditional broadband contract. For example, with 4G broadband, you still receive a reliable and fast internet connection. Plus, you can connect all of your home's smart devices seamlessly.
However, there are some notable differences between 4G broadband and regular broadband connections that you must be aware of before you take out a deal. For example, traditional broadband deals are fixed but 4G solutions can be used anywhere with a plug. This means that if you're travelling on the train for work, you can take your broadband connection with you. This is because, while regular internet runs through cables, 4G broadband runs off 4G mobile data (just as the name suggests).
Similarly, when you choose 4G home broadband, you don't need a phone line. Plus, there's no need for an engineer to visit your home. As no cables are required, setup is simple. All you need to do is put a SIM card in the router and plug it in. The whole process only takes a couple of minutes.
If you like the sound of the flexibility provided by a 4G broadband deal, then you're in luck. In this guide, we've outlined all the best 4G broadband deals available. We've also answered a number of popular queries about 4G broadband, so you can make sure the product is right for you. If you decide it isn't, then make sure you check out the best fibre deals currently available.
4G Home Broadband deals
4G home broadband deals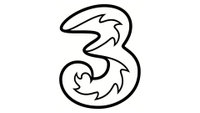 Three 4G Home Broadband: 24-month contract | free upfront | Unlimited data | free for the first three months, then £20 per month
This 4G hub from Three is perfect for day-to-day use and it allows you to pair up to 64 devices. There's lots to love about this particular deal, including the price. After all, it's free for the first three months and after this the price only rises to £20 per month. Plus, with this deal, you also receive truly unlimited data as well as next working-day delivery if you order before 8pm. Got some reservations? Well, you also receive a 30-day money back guarantee for peace of mind.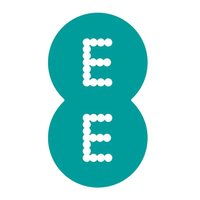 EE Smart 4G Hub: 18 months | free upfront | unlimited data | £50 per month
EE has long been considered to be one of the market leaders when it comes to 4G mobile broadband. It's easy to see why this is the case, too. After all, its powerful 4G hub is one of the best on the market today and provides average download speeds of 40Mbps, meaning it's quick enough to rival most entry level fibre deals. We also love that EE offers a variety of plans, including deals with data limits that save you money as well as options with one-month rolling contracts (these do come with large upfront fees though).

4G National Broadband: 24 months | £99 upfront | unlimited data | £31.99 per month
If you live in a property that struggles to receive a traditional fixed-line connection, then this option from National Broadband may be the best option for you. This is because the company specialises in providing rural and other properties that have slow landline connections with hugely improved broadband delivered over 4G. If required, the company can also provide you with an external antenna that maximises performance.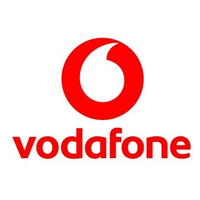 Vodafone GigaCube: 24 months | free upfront | 200GB data | £40 per month
Earlier this year, Vodafone removed many of its 4G GigaCube plans from the market. However, we're thrilled to say they're now back. Options with 200GB and 300GB of data are now available, and you can choose between a 24-month contract or a one-month rolling plan. We think this particular 24-month option is the best value as it comes without any upfront fees.
---
All broadband offers
More broadband deals
Struggling to find a 4G broadband deal which suits your needs? Check out more of our top offers from the UK's best broadband providers below to see if there is a better broadband offer for you
Loading...
---
4G Home Broadband FAQs
4G home broadband: what is it and how does it work?
As we've hinted at above, 4G home broadband solutions harness the power of mobile signals rather than relying on cables and landlines. In this way, they work like your smartphone when it isn't connected to your Wi-Fi and you need to get online.
So, instead of relying on a set of cables that need to be installed by an engineer, a 4G home broadband hub instead contains a SIM card that operates through mobile signals. This means you can get online as soon as your SIM and router arrive and there's no need for an engineer to visit your home.
This leads to another major advantage offered by 4G home broadband: it's easy to set up and portable. You simply put your SIM card in the back and then plug it in at the wall. The hub can then be used anywhere that has a plug, like a train or a hotel room.
What's the difference between a 4G hub and Mi-Fi?
4G hubs like the ones we've mentioned above are different to portable Mi-Fi devices. These are small, wireless devices that allow multiple users to share a mobile broadband connection.
Mi-Fi devices operate without plugs and basically act as a mobile hotspot. They are really useful if you often work on the move, or if multiple people need to share a connection, but they're not designed to be used as home broadband solutions as they're battery operated.
Interested in learning more about Mi-Fi? Visit our dedicated Mi-Fi guide, where you'll find loads of buying advice as well as all of the latest and best deals.
What are the pros and cons of 4G home broadband?
Pros:
- 4G broadband is portable. It can be used anywhere with a plug and signal.
- These solutions are much faster than ADSL connections.
- Some contracts only last for one month.
- A great alternative to a fixed-line connection.
- You can install the solution yourself in a couple of minutes.
- There's no need for an engineer to visit your home.
- You can get online the next day.
Cons:
- Short contracts can be incredibly expensive.
- Many short contracts come with large upfront fees.
- Cheaper plans usually come with data limits.
- 4G broadband is less reliable than traditional fixed-line broadband.
- 5G broadband options are quicker, as are many fibre deals.
- 4G hubs aren't as portable as Mi-Fi devices.
What are the downsides to 4G home broadband?
As you can see from what we've told you so far, there are many positives associated with 4G home broadband. For this reason, it's becoming an increasingly popular solution. That said, there are potential downsides that you must be aware of before you take out a package.
For example, even though 4G home broadband solutions are portable, they will not work in an area that doesn't have 4G signal. So if you live in an area with patchy signal, 4G home broadband is unlikely to be the right choice for you because it will be unreliable. In this instance, a traditional fixed-line broadband deal will likely be much better for your needs. For this reason, before you sign-up for a 4G home broadband deal, you should check coverage in your area carefully.
Similarly, 4G home broadband may not be right for you if you need a fast internet connection. Although the speeds offered by 4G solutions are competitive, they cannot compete with those offered by Full Fibre packages. For this reason, if you regularly stream or multiple members of your household often conduct downloads at once, then you may be better off with a 5G home broadband plan or a Full Fibre broadband package.
Can I use 4G broadband as my home internet?
Yes. In many circumstances, 4G broadband can be used as an alternative to a fixed-line connection.
For example, if your home does not have access to fibre internet packages and can only select an ADSL package, then you'll find that 4G broadband is a particularly attractive solution. Similarly, if you live in a densely populated city centre or a block of flats, then 4G home broadband could be a great alternative to a fixed-line connection, which may be slow.
By contrast though, if you can access 5G speeds or fibre internet connections, you may find that the speeds offered by 4G home broadband are comparatively slow. This is particularly the case if you live in a large home or live in a house where multiple people are streaming or downloading in HD simultaneously.
How much are installation fees?
The upfront costs associated with 4G home broadband options are usually much lower than those associated with traditional fixed-line connections. In fact, in many instances, 4G home broadband deals come without any installation fees at all.
Generally speaking, if you're willing to sign up for an 18-month or a 24-month contract, then your provider will usually waive all the associated upfront costs. In the vast majority of cases, they'll also send your new hub/router out immediately, so you can get online the very next day.
That said, there are some occasions where the upfront costs for a 4G home broadband package can be high. For example, if you're only willing to sign up for a one-month deal, then many providers will charge you somewhere between £50 and £150 for the router.
Does 4G home broadband have any data caps?
The UK's top 4G home broadband providers offer a range of deals, including options with and without data caps.
Whether your plan comes with a data cap will depend on how much you'd like to spend. Cheaper deals often come with some form of data limit and, generally speaking, the less you spend the less data you'll receive.
Buying a plan with a data limit isn't necessarily an issue. However, before you sign up for a deal with a data limit, you need to make sure that it's right for you. For example, if you only really use the internet to browse the web, check your email and update your social media profiles, then a plan that has a data limit won't necessarily be an issue.
However, by contrast, if you regularly use the internet to download films in HD or stream your favourite shows on Netflix, then you'll find these limits highly inconvenient. If you run out of data midway through the month, then you'll need to either buy more or wait until your data renews to watch more TV and get online.
So, it's up to you to determine how much data you need and whether an option with data limits is right for you. Often, we think the increased convenience provided by unlimited data is worth the additional cost.
Is 4G home broadband right for me?
It's tricky to say. After all, whether 4G broadband is right for you will primarily depend on a number of personal factors, such as where you live and the type of deals available in your area.
As a general rule, 4G home broadband will usually be suitable for your needs if you live in an area with reliable 4G signal and you usually struggle to get a decent fixed-line connection. However, you must check the speeds and what else is available in your area before you commit to a deal.
But, in order to determine whether a 4G home broadband deal or a fixed-line connection is better for your needs, you must first make sure that you're aware of the advantages and disadvantages of using 4G broadband over regular broadband.
For example, one of the main benefits of 4G home broadband is that the solution is portable and can be used anywhere with a plug. Plus, short contracts that offer you greater flexibility are available.
Added to this, if fibre speeds aren't available yet in your area or you're unsure you want to make a long-term commitment, then 4G broadband could be great for your needs as it may provide you with a faster connection.
However, 4G home broadband connections aren't right for everyone. For example, while almost all regular broadband packages offer unlimited downloads and uploads, many 4G broadband packages have data caps. Plus, while 4G broadband can be faster than traditional broadband packages, it can be more unreliable and you may suffer from slower speeds in areas where network coverage is poor. If the 4G connection in your area is unreliable, then you may find that 4G broadband isn't suitable for your needs.
Finally, when determining whether 4G home broadband is right for you, it's important to consider price. While 4G solutions are often available with one-month contracts, these are usually expensive and you'll be charged set-up or upfront fees. This can make these solutions much more expensive than a traditional fixed-line deal.
By contrast, if you're willing to take out a longer-term deal, these fees are usually waived. This can make these deals substantially cheaper. In some circumstances, they may even be cheaper than a comparable fixed-line deal.
Still want more options? Then head to our main broadband deals guide for all the best tariffs out there right now.
Get daily insight, inspiration and deals in your inbox
Get the hottest deals available in your inbox plus news, reviews, opinion, analysis and more from the TechRadar team.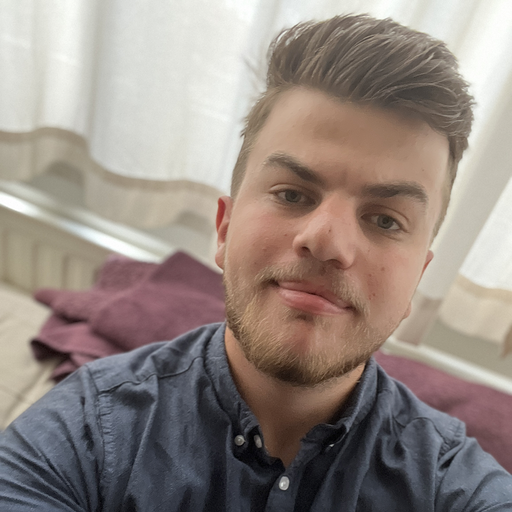 Rob is the Mobile and Broadband Deals Editor for TechRadar. Coming from years of experience working with phones on shop floors and giving customers the best deals on their tech, Rob is the dream adviser for readers looking to save money on top mobiles, accessories and broadband no matter what their needs are. Whether it's helpful information and expertise, niche benefits, or simply finding the best value for money, Rob has the know-how to guide you in the right direction towards your next tech endeavour. Outside of work, you'll find Rob on the tennis courts, in the gym, or diving into the biggest and best games of the year.