Best eSIMs for travel in 2023
These eSIMs are easy to install and provide excellent network coverage
Best eSIMs for travel - quick menu
1. Best eSIM overall
2. Best eSIM for customizable plans
3. Best eSIM for easy installation
4. Best eSIM for value for money
5. Best eSIM for security
6. Best eSIM for network coverage
7. Best eSIM for unlimited data
8. Best eSIM for global plans
9. Best eSIM for Europe
10. Best eSIM for data-only plans
11. eSIMs for international travel FAQs
eSIMs have gained a lot of traction in recent years, especially in international travel. Admit it, you do not like getting into huge queues to buy an eSIM just after you've landed at your dream location. You can now skip the queue with the best eSIM for international travel, with plans ranging from 3 days to as long as a year.
These eSIMs are easy to install and provide excellent network coverage. However, with so many providers offering eSIMs, which one should you purchase? I have done the hard yards to find and review the best eSIM you can get for international travel, regardless of whether you want to travel to Europe, the USA, Asia, Africa or Australia. So, make sure you read till the end to know everything you could ever need before purchasing your next eSIM.
What is an eSIM?
Why you can trust TechRadar We spend hours testing every product or service we review, so you can be sure you're buying the best. Find out more about how we test.
eSIM cards are digital SIM cards already embedded in the mobile device, eliminating the need for physical SIM cards. It is a small rewritable chip fixed inside your phone, which connects with an antenna to function as a SIM card. The antenna is nothing but a network selected by you.
Since it is rewritable, you can change your operator with just a simple phone call. There's no need to go through the hassle of purchasing a new SIM card and waiting for it to arrive in the mail.
Actually, eSIMs have been around for quite some time now. You can find many devices that are compatible with eSIMs. But when iPhone decided to remove the good old SIM card slot and shift the device to being completely eSIM featured, this feature got its attention. The main reason eSIMs are being preferred is because of their ease of use and convenience.
Another advantage of eSIM is that it saves space accommodated by the SIM card holder, leading to either smaller phones or larger batteries, both of which are interesting propositions. Not to mention, the enormous amount of plastic being used to make all these SIM cards will no longer be required.
eSIMs could be pretty revolutionary as they can be used to enable 5G connectivity in almost anything we would want it to, preferably glasses or a fitness tracker, as it doesn't take up as much space inside the device.
While there's no major difference between using an eSIM card and a physical SIM card, eSIMs could be a slight turnoff when you want to switch phones. That said, the benefits of eSIM certainly outweigh a few cons here and there.
Why should I get an eSIM for international travel?
Now that we know what an eSIM is, let's dive into why it's so beneficial for international travel. The best thing about them is that you can store as many as eight (sometimes even more) on your phone and activate the SIM when needed without having to pay additional roaming charges.
Of course, if your current network operator provides free roaming service, there's no need to consider a travel-specific or local SIM from the place you're traveling to. But if that's not the case, it can be quite a task to find the right operator and negotiate with language barriers.
eSIMs are also generally more secure than physical SIMs since there's no need to remove them in case you want to change your SIM card, so they practically can't get lost. And if your phone gets lost or stolen, tracking it through the eSIM card is much easier since it cannot be removed from the device.
Note that international roaming works the same way on physical and eSIMS. The only difference that sets the two apart is that while you can add only two physical SIMs at a time, you can conveniently purchase an eSIM from a local carrier of the place you are visiting without losing your old numbers. This is especially handy when you are visiting multiple countries.
With eSIMs, switching SIMs is as easy as purchasing a plan online and activating it after completing the payment. If you travel frequently for business or any other purpose, switching contact numbers could be quite a frequent task. With eSIMs, you can shuffle between SIM cards as soon as you enter the airport or right when you leave the country.
Is my phone compatible with eSIM?
Most phones manufactured after 2018 are compatible with eSIMs, except for a few exceptions depending on the location and carrier. IPhone XS, XS Max, and XR are among the first eSIM-compatible iPhones that came out in 2018.
Follow these steps to see if your iOS is eSIM compatible and carrier unlocked:
Go to Settings > General > About
Scroll down to find the Carrier Lock section
If your device is unlocked, it will show "No SIM restrictions" If that's not the case, you need to unlock your device first.
If you have an iOS 15 or later, Scroll down to "Available SIM" and if you have earlier iOS versions, find "Digital SIM"
If your phone supports eSIMs, it will show a 15-digit IMEI number
The following are the latest models that support eSIM:
iPhone 12
iPhone 12 Pro
iPhone 12 Mini
iPhone 12 Pro Max
iPhone 13
iPhone 13 Pro
iPhone 13 Mini
iPhone 13 Pro Max
iPhone SE 3 (2022)
iPhone 14
iPhone 14 Pro
iPhone 14 Plus
iPhone 14 Pro Max
You can also use eSIMs on the following iPads:
iPad Pro 11″ (model A2068 onwards)
iPad Air (model A2123 onwards)
iPad Pro 12.9″ (model A2069 onwards)
iPad (model A2198 onwards)
IPad 10th generación (2022)
iPad Mini (model A2124 onwards)
For Android numbers, it is best to check with the manufacturer if your device is compatible with eSIM. This, too, depends on the model, place of manufacturing, and the carrier used for the Android device.
Another way to check is by going to the settings > Network & Internet and tapping on the "eSIM cards". If you find a "Download a SIM instead?" option, your device is eSIM-compatible
You can also check if your phone has an EID (Embedded Identity Document Number), which is the serial number that matches with the eSIM embedded in your device.
Dial *#06# and press call
If your device is eSIM-compatible, you'll be able to view your EID number
Some popular Android phones that support eSIMs include:
Samsung Galaxy S21 models
Samsung Galaxy S22 models
Samsung Galaxy Note 20
Samsung Galaxy Fold Series
Samsung Galaxy Z Flip Series
Samsung Galaxy S23 models
Google Pixel 7
Google Pixel 6
Google Pixel 4
Google Pixel Fold
Google Pixel 3 XL
Huawei P40 Series
Oppo Reno 5A
Oppo Find X5
Sony Xperia 1 V
Xiaomi 13 Series
Sony Xperia 10 III Lite
Motorola Edge+
Motorola Razr 2019
Note that this isn't an exhaustive list — it's only an indicative list of popular smartphones that support eSIMs. In case you do not find your phone year, check with your manufacturer.
---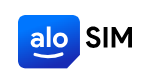 Top 10 eSIM providers for international travel
Best eSIM overall
Best overall eSIM
Specifications
Price:
starting at 10GB per month at $11
Devices supported:
Android, iOS
Reasons to buy
+
Clean and user-friendly app and website
+
Great speed in most countries
+
Plans include data, voice minutes, and SMS
Reasons to avoid
-
Payment service fees charged at checkout
-
Doesn't have a lot of regional plans except for Europe
Airhub is a huge online store from which you can buy eSIMs in over 190+ countries worldwide. It has a massive variety of eSIM plans that include data, local call minutes, SMS, and international call minutes.
While most eSIM providers usually have around 3-5 plans per country, Airhub provides up to 15 plans to choose from for a single country which gives you the flexibility to select the plan that resonates best with your needs. Also, Airhub has truly managed to make some of the best partnerships with local companies to offer the cost-effective deal that it does.
If you're going to hang in a country for multiple months, you can simply go for the monthly subscriptions. Some of these plans also include unlimited voice minutes and SMS - you truly get the best deal here.
The majority of plans that you will find on the website are prepaid, with a few postpaid plans and a postpaid monthly subscription in a few countries, the most important one being the United States. However, it doesn't have strong coverage in Latin America. For example, I found them offering only a single plan in countries like Brazil, Argentina, and Mexico. Moreover, there are no plans for countries like Cuba, Chile, Paraguay, Uruguay, and Ecuador.
The regional plans offer an attractive price proposition as well, with options available in APAC, Africa, North America, the Middle East, and Europe. We highly recommend the Europe plan if you're about to go on a Europe tour. Airhub covers up to 49 countries in the plans, with the plans starting at just $11 for a month with a 3GB data limit. We could also spot a few 1-year plans in Europe ranging from 10GB to 100GB for the year.
When you open the Airhub app, there's not a lot going on like most other eSIM apps — the interface is clean and intuitive. After logging in, you will find a page that lets you select the country, with three tabs differentiating local eSIMs, regional eSIMs, and Monthly plans (note that the global package is included in the regional eSIM category).
Concluding, Airhub stands out with its great plans, minimalist apps, and websites and ticks all the boxes of travelers and remote workers looking for an affordable and effective eSIM.
Best eSIM for customizable plans
Best for customizable plans
Specifications
Price:
starting at $4.5 for 1GB data for 7 days
Devices supported:
Android, iOS
Reasons to buy
+
Wide coverage in around 200 countries
+
Flexible, customizable plans for all users
+
Cost-effective
Reasons to avoid
-
Most packages don't offer voice minutes
-
Slightly expensive in Africa
Airalo is easily one of the best eSIM providers for travelers looking for an affordable and reliable SIM card, which plans in more than 200 countries. The stand-out thing about Airalo is its great collaborations with local telco companies all over the world which makes it the cost leader that it is today.
Keep in mind that this also means the cost of Airalo depends on the place you're traveling to, and the cost of data there — validity and data limit being the other two factors that affect its price.
It also offers 7 regional plans, including Latin America and Caribbean Islands — regions that aren't well catered by other eSIM providers.
It also has a specific global plan that provides access to around 84 countries worldwide — perfect for international travelers. You can choose between 1GB to 20GB of data spread across 7 days to 180 days validity.
To buy the eSIM, you simply have to go to the app, create an account, choose the place you are traveling to, the package of your choice, and then install the eSIM. After that, you'll need to follow a simple eSIM activation procedure, and that's it. The payment can be made through a credit card or Apple Pay.
One major thing to look out for getting an Airalo eSIM is that most of them don't offer voice minutes — there's only a data plan. So if you're someone who makes a lot of voice calls throughout the day, you might want to look out for an alternative here. That said, you can always communicate via Internet calls when needed.
Airalo has a loyalty feature where you get credit every time you purchase data from the service provider. Initially, you get a 5% Airalo credit for every purchase, which keeps increasing as you collect more and more credit. So, initially, if you spend $20 on a package, you get a $1 credit that you can use for future purchases.
Best eSIM for easy installation
Best eSIM for easy installation
Specifications
Price:
starting at $4.5 for 1GB
Devices supported:
Android, iOS
Reasons to buy
+
Supports data sharing
+
Useful data calculator
+
Reliable and transparent local network service
Reasons to avoid
-
No phone or SMS plan
-
There's no unlimited period plan
AloSIM is a Canada-based tech company that offers great prepaid data SIMs at affordable prices. One innovative feature of the app is its AloSIM data calculator that helps you find the estimated data that you will require depending on the things you use your internet for on a daily, weekly, and monthly basis. Once you have decided on the amount of data you need, you can head over to the eSIM area and select a plan to your liking.
The reason why this is so great is because it bears testimony to the brand's transparency and genuineness. Being able to calculate your daily requirements won't let you overspend on something you don't need.
Another thing I love about AloSIM is that you get to see which partnering networks you're gonna be connected with before you purchase any package so that you can assure that you are connected to a reliable network. You can also check the speed availability in the region (3G, 4G, 5G, or LTE). This is something most eSIM providers do not offer.
Installing the eSIM is also easy with AloSIM. There are three ways in which you can do that:
1. Automatic installation — if you want to start using your plan straight away, you should go with this option.
2. Scanning QR code — this option is available in almost all eSIM providers — you just have to scan the QR code to activate your network.
3. Manual installation — You will have to go through a step-by-step instruction manual to adjust your settings and activate your eSIM.
The prices at AloSIM are among the most reasonable I've seen. You can get the 5 GB for 30 days plan for as low as $16 in the US. That's a lot of difference compared to the plan your home SIM can provide you. Plus, data sharing is supported, so you can use your personal hotspot to connect to other devices or let a friend free ride with you. AloSIM also offers as many as 11 regional plans — one of the highest on our list.
However, I couldn't spot a regional plan for Africa or an extensive Asian plan. The Asian regional plan covers just five countries in Southeast Asia. Thus, it isn't a great option if you're traveling East.
Just like every data-only eSIM, you will not get a phone number with AloSIM. Also, there's no unlimited plan for you to rely on if you're a data junkie. Overall, AloSIM stands out with its transparency, auto-installation feature, and affordable price.
Best eSIM for value for money
Best eSIM for value for money
Specifications
Price:
starting at $1.3 per GB, $6 for 7 days
Devices supported:
Android, iOS
Reasons to buy
+
Beginner friendly app
+
The best setup and installation process
+
No hidden costs
Nomad eSIM is a great option if you're on short trips and need a travel eSIM that doesn't cost you a fortune. It is well-known for its short-duration plans of 7 and 15 days. Its offerings are divided into regional plans and individual country plans.
You can also purchase an unlimited data plan in selected individual countries, such as the UK, something that isn't available with regional plans. With Nomad, you can purchase one GB of data for as low as $1.30 (in Asia and the Americas).
It has an incredible value proposition in North America, Asia, and Europe. However, when it comes to Latin America, you can definitely find cheaper options. For example, 1GB of data with a 7-day validity costs $9 on Nomad. However, the same plan is available at $6.5 on Airalo, with both of them covering the same three counties —Canada, USA, and Mexico,
What we love about this provider is that it doesn't charge you any one-time connection fee or even a fee for the SIM card itself. There's no hidden cost, and you don't have to worry about enormous roaming costs as well. Just pay for the upfront amount of the package, and you're good to go.
There are eight regional plans - APAC, Nordic, Europe, SEA - Oceania, Global, North America, Africa, and Middle East. Regional plans allow you to buy the plan once and use it in a specific group of countries - no need to buy a new eSIM for every country you travel to. For example, if you're visiting France, Germany, and Italy, simply get the Europe regional plan. You'll not need to buy a separate eSIM in each country.
The global plan is decent, with an option to purchase a global e-Sim for either 110 countries or 140 countries. The 110-country plan starts at $25/GB (validity of 7 days), while the 140-country plan starts at $19/GB for the same validity period.
Recently, Nomad added an SMS plan available in selected countries like Canada, the United States, and the UK. I found the plan to be pretty reasonable, too, starting at 100 texts for $4.
What's more, Nomad has one of the most user-friendly apps. You can easily find all the plans, and the interface is very clean. You can also track your data usage on the go and add more data if you seem to be outrunning your current limit.
If you're not an expert at understanding chunky instructions, you'll love its setup process that takes you through the app step by step and even includes pictures to clearly illustrate what you need to do.
If there's still something you need help understanding, there's built-in 24/7 message support, and the response time is quick and reliable. It doesn't have a live chat feature like most of the peers.
Concluding, Nomad is a solid option for frequent travelers with its short-term packages at affordable prices and easy-to-set-up interface. With the commendable user-friendliness of this provider's app and reliable customer support, it's one of the best travel eSIMs.
Best eSIM for security
Best security-oriented eSIM
Specifications
Price:
starting at $6 for 3GB
Devices supported:
Android, iOS
Reasons to buy
+
Affordable price
+
Two factors authentication and strong security features
+
Reliable network service in 190+ countries
Reasons to avoid
-
No phone or SMS plan
-
The website can be improved
Instabridge has been around for a while, and its eSIM services are truly one to consider if you are looking for a safe and seamless internet connection. This is especially recommended if you're going to stay in one place for a long time — you can find plans that last up to a year.
It is the #1 app on iPhone for global internet access, and with access to more than 190 countries and over 200 million app downloads, you can guess that it's a hot pick among travelers. However, you do not get any call minutes or SMS facility with Instabridge's eSIM. Thus, you've to rely on Internet-based voice calls and texts — certainly not a deal-breaker.
If you are tight on budget but want to purchase a plan, you can score mobile data packages by watching ads on the app. The collection won't be too grand, of course, but it'll get you a decent data pack if you spend your free time on the app.
The app in itself is pretty modern and intuitive. You can simply select the country you're traveling to and choose the amount of data you need. Next, select the duration — one-time, monthly, or yearly. You're done — simply make the payment and enjoy your internet.
Note that the website on the desktop version doesn't show all the local plans, so it's important to check the plans on the app if you don't find a suitable plan for you. You can pick between subscriptions and one-off plans depending on your needs. The website typically doesn't show data plans for more than 30 days.
Customer support isn't always the fastest — it can take a few hours to get a reply if you're stuck in the middle of something. But you can look out for the FAQs and manuals to help you out, and the app is easy to use, too. So there are chances that you might not even need customer support.
You can purchase multiple plans with the same eSIM, so there's no need to collect a hefty number of eSIMs if you're traveling to multiple places. For example, if you're going to visit USA, Germany, and France over the holidays, you can just purchase a plan for each of these places and track the data usage of each of these packages through the app.
Instabridge has a strong commitment to bringing the internet to everyone. For the same, it has decided to give away 1GB of data to someone in a developing nation for every 1 GB of data you purchase.
Concluding, Instabridge is a solid provider of data-only plans, a must-have for users who value security over anything.
Best eSIM for network coverage
eSIM with the best network coverage
Specifications
Price:
starting at $4.37 for a 1GB monthly plan
Devices supported:
Android, iOS
Reasons to buy
+
Offers both physical SIM cards and eSIM
+
Beginner-friendly account management tools
+
A wide array of plans to choose from
Reasons to avoid
-
Data speed varies greatly with changes in destination
-
Customer support could be better
BNESIM offers mobile data contracts in over 170 countries —greater than most providers in our list, like Nomad. You can rest assured that no matter which country you are traveling to, you will definitely find a plan or more with BNESIM.
Where this provider wins against the competition is its "pay-as-you-go" plans. These are plans with no expiration date. For example, if you purchase the 1GB USA data plan for $6.73, you can use the plan as long as you do not exhaust the entire data without any time restriction. This is particularly helpful for users that use minimal data and end up wasting their data by the end of the plan.
What I like about BNESIM is its diverse regional plans. It currently offers Regional plans in Asia, Europe, North America, South America, Oceania, Middle East, and Africa. Apart from this, there are two unlimited data regional plans - something other providers don't offer.
1. BNESIM Infinity Europe
2. BNESIM Infinity Asia
For example, the Infinity Aisa plan covers 28 countries with options to purchase one-time, daily, and monthly plans. I found the "Daily Plan' really useful in the modern data usage context. It offers a certain data limit for each day of the plan. For example, the 1GB daily data Asia plan costs just $8.85 — a steal, in my opinion.
I also found an extensive "Support" section on its website with guides on installing eSIMs on various devices, such as iPhone, iPad, and Android phones. Each of these guides includes pictures that make your job easier. Just like Airalo, BNESIM also partners with local networks to provide reliable bandwidth, which makes the network stronger in some areas.
However, if you're looking for a longer-duration plan, BNESIM doesn't get the job done. With a maximum validity of 30 days, their plans primarily focus on short-duration plans. Another weird thing about BNESIM is its "auto-renewal" feature — your plan will be auto-renewed at the end of the term. You'll have to cancel the plan manually on its website or app.
All in all, BNESIM is an ideal choice for travelers looking for a flexible and cost-effective global roaming solution for frequent travel.
Best eSIM for unlimited data
Best eSIM for unlimited data
Specifications
Price:
Starting at $19 for a 5-day unlimited internet plan
Devices supported:
Android, iOS
Reasons to buy
+
Payment can be made in Euros, US dollars, or Mexican pesos.
+
Most eSIMs provide unlimited data
+
Useful features like validity tracking in the app
Reasons to avoid
-
Doesn't support data sharing
-
One of the most expensive options on the market
Holafly eSIM cards are among the few options offering unlimited data plans — you can send as many videos and photos with your family without worrying about the data limit. In the few countries that it doesn't give unlimited data, it offers higher data limits than most other providers.
In terms of duration, too, there's great flexibility. You can get plans that last 5, 10, 15, 20, 60, and 90 days. In short, there will always be a plan close to the number of days you're traveling for in about 160 countries that Holafly caters to.
On the price front, Holafly is a little high-end, but it's worth the unlimited data and stress-free traveling it offers. For example, its 5-day unlimited data plan for the USA costs $19. It also offers regional plans. However, I found it tough to locate these plans on its website, as there's no dedicated "Regional Plans" section as in some other websites like Nomad and Airhub.
Brands like Airalo are significantly cheaper than Holafly, but you will have to get top-up plans if you exhaust your data mid-journey, which can be troublesome if you travel alone and don't have anyone to provide you hotspot in the meanwhile.
Installing the eSIM is also a breeze with Holafly. Simply scan the QR code you receive after purchasing a plan and follow the prompts. You will be guided through each step of the process, and the payment can be made through various portals like a credit card, debit card, PayPal, Google Pay, or Apple Pay. You can also use a code for manual installation if you don't want to scan the QR code.
Holafly's customer support is one of the best in the market. You can expect a reply from them within less than a minute of entering your query. With language support in English, German, French, Italian, Japanese, and Spanish, you can easily access the 24/7 support via WhatsApp or chat. On top of that, there's a frequently asked questions section that will solve most of your queries regarding the installation of the eSIM.
However, if you plan to buy a single Holafly eSIM for your family, thinking that the unlimited data plan will do the trick, beware. Holafly eSIM doesn't allow data sharing with other devices as of now.
While Holafly has great data plans, it doesn't include calls with all plans or SMS service. Currently, you can make calls up to 60 minutes and receive calls for up to 60 minutes in Europe, Spain, France, Italy, and Germany. However, I didn't find this off-putting due to the sheer non-functionality of SMS and calls these days. You can always make calls or send texts through Holafly's unlimited Internet (WhatsApp, Skype, or other apps).
Best eSIM for global plans
eSIM with best global plans
Specifications
Price:
starting at $3.00 for 500MB in 63 countries
Devices supported:
Android, iOS
Reasons to buy
+
Coverage with over 400 carriers
+
No hidden costs
+
You can select among a US, UK or Canadian number in the global plan
Reasons to avoid
-
Doesn't have an app
-
The customer service could be better
GlobaleSIM provides global and local data plans for travelers and tourists in more than 150 countries, and you get extendable coverage with over 400 network carriers. It was among the first providers of eSIM when it first launched in 2016.
There are four broad plans that GlobaleSIM offers:
1. Most Popular Plan - available in 63 countries
2. Most Popular+ Plan - available in 93 countries
3. Special Plan - available in 115 countries
4. Special + Plan - available in 143 countries
For example, its "Most Popular Plan" starts at $3.00 for 500MB of data for 5 days. You also get the option of adding call minutes to your plan and selecting either a US, a UK, or a Canadian number. As there are several countries being covered under a single plan, you obviously cannot expect to get a local number to the place you're visiting, and since there's no roaming charge, a US, UK, or Canadian number isn't that bad, too, after all.
Many eSIM providers ask you to create an account before purchasing, but this one doesn't. You just have to fill out the required information, like your name, surname, and email address, and you're done. You can complete your payment via either PayPal or a credit card.
However, I couldn't find many single-country plans on GlobaleSIM. Even for a popular destination like the US, you'll have to get a bundled plan which includes both the US and Canada. Moreover, despite being in the market for so long, it's a little disappointing that the provider doesn't have an application of its own, so you'll have to purchase the eSIM directly from the website.
Unlike most other providers in the market, GlobaleSIM doesn't have chat support, the only way that you can connect to them is through emails, and the response time isn't as fast as chat support either.
At first, you won't even find customer service or a way to get in touch with them on the front page of the website or while skimming through plans. You will have to go all the way down the page to find it. Simply put, the customer support is disappointing.
All in all, GlobaleSIM is a great eSIM to consider if you're looking for a global plan that's easy to set up and purchase.
Best eSIM for Europe
Best European eSIM
Specifications
Price:
starting at $13 for 3GB 3-day data limit in Europe
Devices supported:
Android, iOS
Reasons to buy
+
Great coverage in every part of Europe
+
Supports data sharing
+
Includes calling, SMS, and data plans
+
Comes with a French phone number
Reasons to avoid
-
The top-up plans aren't the best
-
It's a little expensive
Holiday eSIM is the best-prepaid service provider if you're traveling to Europe, with robust connections in every European country for high-speed data.
What I like the most about this provider is that, unlike others, you get a French number with the eSIM. Its most popular plan includes unlimited calls and texts in Europe, 120 minutes of worldwide calling, and 1,000 texts. That's more than enough proposition for whatever your needs are. But of course, if all you are looking for is a data eSIM, you can also purchase the data-only packages it offers.
The Orange holiday app is user-friendly and doesn't require any registration prior to installing the eSIM. All you have to do is install the eSIM, and the provider will automatically connect to the strongest local European mobile network provider in that area.
Costing around $44.10 for 10GB of data with a validity of 14 days, you might argue that this isn't a cheap option. However, if you're looking to have amazing internet no matter which European street you are wandering on, this is worth the penny it costs.
Besides the European plan, there's also a competent data-only global plan with 6GB of data with a 15-day validity. What's more — you can share your data as a hotspot, so if you want to work on your laptop while away, it won't be a problem.
However, it doesn't offer a lot of plan options. Thus, you do not have much flexibility, either in terms of the validity period or data limits. Moreover, I did not like the website interface as much as some other providers on our list. Finding your destination country is difficult — you'll have to choose from a long list of options. Even when you do, you'll find "Regional" and "Global" plans in every country. This essentially means that Holiday eSIM does not offer as many individual country plans.
In conclusion, if you value your network connection more than your product's budget-friendliness, you should consider this for your European trip. While we're not trying to take away that this provider's plans will cost you more than the local plan you can buy from a local provider, there are also a few cheaper options that might work for you if your internet usage isn't a lot.
Best eSIM for data-only plans
Best eSIM for data-only plans
Specifications
Price:
starting at $1.90 for 500 MB
Devices supported:
Android, iOS
Reasons to buy
+
Supports data sharing
+
Multiple local providers in every country
+
Short-term plans available
Reasons to avoid
-
No phone or SMS plan
-
There's no unlimited period plan
eSIMs are an important part of Flexiroam's wide line of products, and it's one of the best data-only eSIM lines out there. You get access to more than 500 mobile networks worldwide through its partnership with Jersey Telecom, with multiple networks in a single place, meaning you are never limited to just one network with this one.
When traveling, the eSIM automatically connects itself to the strongest network connection in that area for reliable and strong coverage no matter where you go. If you still don't feel content with the connected network, you can manually switch to the provider of your choice and use it if you find that more comfortable.
Most providers like Airalo and BNESIM work with one single provider in one area, and it's possible that the local provider might not be the best for the area you're visiting. This is never the issue with Flexiroam.
There are more than 700 eSIM plans to choose from. However, these plans aren't as neatly categorized as some other providers. You'll have to select from a long drop-down list when looking for individual country plans.

Its regional plans are a mixed bag of chocolates. While there are two unique regional plans - Greater Europe and Greater China, I couldn't find a regional plan for Asia that is offered by almost every other competitor. If you're on an Asian trip, you'll want to look at some other eSIMs on our list.
Having said that, Flexiroam is among the few providers that include plans for less than 7 days, and unlike Holafly, it allows data sharing through both tethering and Hotspot. So if you're traveling in a group, you can just buy a single pack and share it with your entire group.
Being a data-only eSIM, you don't get a phone number to call in case there's a network coverage issue and your internet stops working. This can usually be a problem if you're traveling to remote places.
Concluding, Flexiroam is definitely worth your bucks if you are looking for a data-only eSIM for its affordability and wider network coverage.
---
Best eSIMs for international travel FAQs
How to choose the best eSIM for international travel
While all the providers have something or the other to offer, it's important to know the factors that make an eSIM the best among them.
1. The place that you are traveling to
It's important to check the network coverage of an eSIM in the place you're visiting. eSIM providers often offer amazing coverage in particular countries but mediocre performance in others. This is because eSIMs collaborate or partner with local service providers in different countries to enhance network coverage. So make sure that you check the service of the local provider that's accessible to you and select the eSIM provider that has coverage to the place you're traveling to.
Depending on the number of places you are going to visit, you can select local, regional, and global eSIMs. Here's how they differ:
Local eSIM — you should go for this eSIM if you're traveling to just one country. For example, if you're traveling to Paris, you can get a local France eSIM.
Regional eSIM — This is a perfect option if you're going to travel to a couple of countries within the same region. Let's say you're planning a Europe trip; in that case, instead of buying a local SIM for each country, it's a lot more convenient to get a regional eSIM that will work on all the countries in Europe you're visiting.
Global eSIM — global eSIM allows you to connect several countries all over the world, which is perfect if you're going to travel worldwide or counties that are in different regions.
2. How much data will you need?
If your data requirements are ambitious, you should preferably look for a cheap eSIM or one that provides unlimited data. On the other hand, if your data needs aren't too demanding, but you need internet in remote places, you might have to shell out a bit more for quality internet. To get an idea of how much data different apps use up, have a look at this:
Google Maps: 5MB per hour
Social Media: 50MB per hour
Internet Browsing: 50MB per hour
Online Gaming: 70+MB per hour
Streaming Music: 100MB per hour
SD Video: 1GB per hour
HD Video: 4GB per hour
4K Video: 7GB per hour
3. How long will you be abroad?
All eSIM providers have different validity options — you can choose between 7, 10, 15, 30, 60, 90 days plans, and so on. Find a plan with a validity period that outlines how long you're going to be using the eSIM.
Some eSIM providers provide plans shorter than 7 days; look out for them if you're going to be away for the weekend. On the other hand, if your data usage is moderate, but you are traveling for longer periods, an unlimited plan might be the best for you.
How do eSIM work?
An eSIM card or embedded SIM card is a chip in your phone that lets you connect to a network by simply downloading an eSIM profile and activating it without having to swap the SIM card physically.
eSIMs function similarly to physical cards — the only difference is that the card, instead of being inserted into the devices, can now be downloaded through an app and activated by scanning a QR code or following the steps provided in the manual.
It is very easy to install an eSIM into the devices that are compatible with it. You can use multiple operators simultaneously and add several data plans according to your needs, as there's no physical space required to limit the number.
You just have to change the profile to switch between one eSIM to another. This way, you can find the network in another eSIM if one SIM doesn't have a network. You can even have one SIM each for business and personal purposes.
Since eSIMs can be updated electronically, providers in the US and UK are using eSIMs for the Internet of Things, adding a mobile network to almost anything that could use one, like cars and traffic lights.
While all the latest Apple devices are eSIM-compatible, most Android devices are also catching up. For example, the new Motorola Razr doesn't have a physical SIM card slot and only supports eSIM. Google Pixel phones and other Android devices, including laptops and tablets, have started providing eSIMs too.
If you have already set up eSIM Carrier Activation, follow these steps to activate your SIM:
On turning on your phone, you will find a notification appearing that says "Carrier Cellular Plan Ready to Be Installed", tap on it.
If it doesn't pop up right away, In the Settings app, tap Carrier Cellular Plan Ready to Be Installed.
You will find a "Continue" at the bottom of the screen. After that, the plan must have been activated.
Make a call on your iPhone to check its cellular connectivity.
If you're unable to make the call, contact your carrier. If the plan you activated replaces the plan on your physical SIM, your eSIM has been activated. Now remove your physical SIM. Then restart your iPhone.
After this, your eSIM will actively run on your phone, and you can use it along with your physical SIM cards too. This will especially be appreciated by those who don't like to give away their phone numbers when traveling abroad.
Can I use more than one eSIM provider when traveling abroad?
Yes, you can use more than one eSIM, depending on whether you use Android or iOS. When traveling, you'd want to use at least two SIMs simultaneously so that you don't lose touch with the older SIM contact when using the new local SIM.
iPhones can store up to 5-10 eSIMs on the device, depending on the exact model. For example, the iPhone 13 Pro Max, iPhone 13 Pro, iPhone 13, and iPhone 13 Mini allow you to use two eSIMs simultaneously. On the flip side, you can use only one eSIM with iPhone 12 models, iPhone 11 models, iPhone XS, iPhone XS Max, and iPhone XR.
Similarly, Androids can also store 5-7 eSIMs on the device. However, you can only activate and use one eSIM at a time.
This makes your work a lot easier. Suppose you're traveling to Asia and Europe within a short span of time; you can purchase two eSIMs on your device. Simply activate the eSIM once you transition from one destination to another. This is more convenient compared to traditional SIMs, where you would have had to physically purchase a SIM at every destination you visit.
Traditional phones generally feature a maximum of 2 SIM cards in devices with dual SIM slots. In devices like iPhones that usually don't have a dual SIM feature, you will have to get a student device if you wish to use more than one SIM at once.
How to set up and activate an eSIM on iOS
Devices like iPhone XS, iPhone XS Max, iPhone XR, or later support eSIM. And recently, it completely ditched the physical SIM card slot in all the US models of iPhone 14. While other countries still have the SIM card slot, Apple has made it clear that it will soon completely get rid of the physical SIM card.
Note that Apple's eSIM feature is not yet available in mainland China and a few parts of Hong Kong and Macao. These countries are still fully dependent on physical SIMs.
Setting up and activating an eSIM is super easy if you follow the instructions below:
On your iOS device, follow Settings > Cellular > Add Cellular Plan. If this doesn't work, try Settings > Mobile Data > Add eSIM.
Click on the "Transfer from Nearby iPhone" option. At this point, remember that both iPhones have to be on iOS 16 for this to work.
You will find instructions on the old model to help you through the process. Either tap the transfer button or enter the verification code on the older phone, which will be sent to the new iPhone.
Once you transfer the eSIM to the newer iPhone, it is deactivated from your old device, and your carrier will send you a notification to complete the setup on your new iPhone.
QR code support:
If your carrier has issued you a QR code, you can simply select "Use QR Code" while setting up the new iPhone.
You can find the "Use QR Code" option under Settings > Mobile Data > Add eSIM.
Are eSIM better than physical SIM cards?
eSIM card is a recently developed digital version of a physical SIM card that solves most problems faced while using a physical SIM card. While the functionality of both the SIMs has no difference, eSIM has an almost negligible chance of getting damaged, and since they cannot be physically detached from the device, it is impossible to lose them.
If your device gets stolen, the thief will first throw out your SIM card because the device can be easily tracked through its SIM card. With eSIMs, this option just isn't there, so you can easily locate your device if it's ever stolen or lost.
Also, eSIM frees up the space that a SIM card blocks. This space can be used to better optimize the device and leave less room for dust to enter. It also makes it better for devices like smartwatches to have an eSIM.
On the other hand, eSIMs aren't as widely recognized yet, and physical SIM cards are supported on all devices. If your device doesn't support it, you'll have to get another one to switch to eSIMs.
Plus, if you want to change your device, it is a lot more convenient to just place your SIM card in a different device, and just the day started. The same thing goes for a situation when you want to transfer contacts that are saved in your SIM card.
eSIMs store data on the cloud. You can simply download it when needed. This way, your data remains safe and doesn't use up any storage on your device.
Finally, both eSIMs and physical SIM cards have benefits of their own, and the better option definitely depends on personal preference, but objectively, eSIM is definitely the better option.
Final verdict
eSIMs have, undoubtedly, made traveling much easier. With affordable plans, excellent connections, and various validity options to choose from, eSIMs are the future of telecommunication.
The only question is — which eSIM should you purchase? If you do not require voice call minutes (which I believe most wouldn't), Airalo is your best bet. It has a lot of plan options to choose from, with validities as long as 180 days. It offers affordable local plans in as many as 200 countries, besides 7 regional plans and a value-for-money global plan. And since it partners with local network providers, you can rest assured of seamless connectivity as well.
If you do want to make voice calls and send text messages, Airhub should be your go-to option. It offers plans in more than 190 countries, with more than 15 plans to select from in most countries. Like Airalo, it is also a value-for-money proposition and wouldn't cost you a fortune.
Are you a pro? Subscribe to our newsletter
Sign up to the TechRadar Pro newsletter to get all the top news, opinion, features and guidance your business needs to succeed!
Krishi covers buying guides and how-to's related to software, online tools, and tech products here at TechRadar. Over at Tom's Guide, he writes exclusively on VPN services. You can also find his work on Techopedia and The Tech Report. As a tech fanatic, Krishi also loves writing about the latest happenings in the world of cybersecurity, AI, and software.