Supported
How to check if your phone supports eSIM
Use a software eSim instead of a SIM card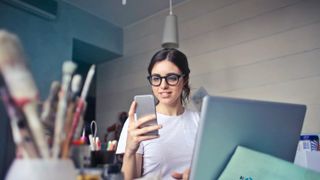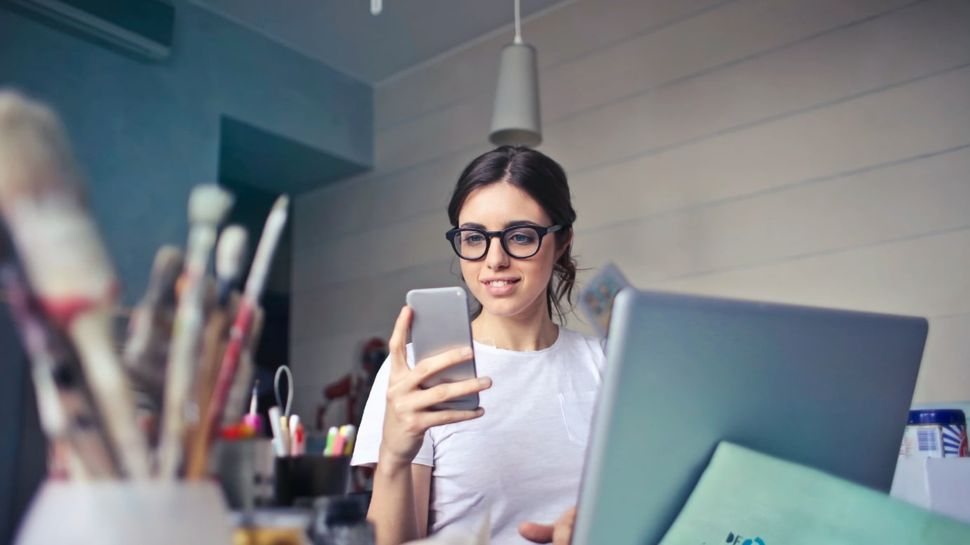 (Image credit: Unsplash)
eSIM stands for embedded SIM. It is a type of SIM card embedded in your smartphone that you can not physically remove. It uses software installed on a computer chip rather than an integrated circuit on plastic. Changing your phone number or cellular network means reprogramming the built-in software.
eSIM cards have made things easier for smartphone users since they arrived in 2017. People no longer need to carry multiple physical SIM cards around. An eSIM slot can hold up to eight or more virtual SIM cards, and you can switch between them anytime.
---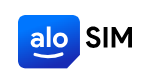 Which phones support eSIMs?
eSIMs are relatively new, having been around for less than a decade. For now, eSIM support is limited to premium smartphones that cost significant amounts. You'll find it in most newer iPhones and high-end Android phones like the Samsung Galaxy.
eSIM adoption is growing more in developed than developing or underdeveloped countries. This situation is expected because of the relatively high price of smartphones supporting eSIMs. However, as with all technological developments, it starts from the more affluent countries before spreading to other countries as manufacturing costs decrease.
eSIM adoption is growing rapidly and increasingly creeping into mid-range and low-end smartphones. Within the next decade, expect common smartphones to start having eSIMs. Within this century, we may do away with physical SIMs altogether and switch exclusively to eSIMs because of the benefits.
iPhones
Every iPhone that Apple released since 2018 supports eSIMs. They include:
iPhone XR
iPhone XS
iPhone XS Max
iPhone 11
iPhone 11 Pro
iPhone SE 2 (2020)
iPhone 12
iPhone 12 Mini
iPhone 12 Pro
iPhone 12 Pro Max
iPhone 13
iPhone 13 Mini
iPhone 13 Pro
iPhone 13 Pro Max
iPhone SE 3 (2022)
iPhone 14
iPhone 14 Plus
iPhone 14 Pro
iPhone 14 Pro Max
Samsung
Samsung produces the most popular Android phones, including the high-end Galaxy brand. The first Galaxy smartphone to support eSIM was the Note 20 Series, released in 2020. Many other Samsung phones have joined the fold, including:
Samsung Galaxy S23
Samsung Galaxy S23+
Samsung Galaxy S23 Ultra
Samsung Galaxy S22
Samsung Galaxy S22+
Samsung Galaxy S22 Ultra
Samsung Galaxy S21
Samsung Galaxy S21+ 5G
Samsung Galaxy S21 Ultra 5G
Samsung Galaxy S20
Samsung Galaxy S20+
Samsung Galaxy S20 Ultra
Samsung Galaxy Note 20
Samsung Galaxy Note 20 Ultra 5G
Samsung Galaxy Fold
Samsung Galaxy Z Fold2 5G
Samsung Galaxy Z Fold3 5G
Samsung Galaxy Z Fold4
Samsung Galaxy Z Flip
Samsung Galaxy Z Flip3 5G
Samsung Galaxy Z Flip4
Pixel
Google is the world's most popular search engine. It's also the creator of the popular Android operating system. The company offers a lineup of high-end Android phones called Pixel, many of which support eSIMs. They include:
Google Pixel 2
Google Pixel 2 XL
Google Pixel 3
Google Pixel 3 XL
Google Pixel 3a
Google Pixel 3a XL
Google Pixel 4
Google Pixel 4a
Google Pixel 4 XL
Google Pixel 5
Google Pixel 5a
Google Pixel 6
Google pixel 6a
Google Pixel 6 Pro
Google Pixel 7
Google Pixel 7 Pro
Many Android phones from other manufacturers also support eSIMs, including:
Motorola
Huawei
Huawei P40
Huawei P40 Pro
Huawei P50 Pro
Huawei Mate 40 Pro
Oppo
Oppo Find X3 Pro
Oppo Reno 5A
Oppo Find X5
Oppo Find X5 Pro
Rakuten
Rakuten Mini
Rakuten Big-S
Rakuten Big
Rakuten Hand
Rakuten Hand 5G
Many tablets and laptops also support eSIMs, but that isn't the article's focus.
How to check if your smartphone supports eSIMs
There are two main ways to set up an eSIM on an iPhone; Carrier Activation or Quick Transfer. In the former, your mobile carrier assigns an eSIM to your iPhone at the point of purchase. In the latter, you transfer the SIM from a previous iPhone to a new one in a few steps. Either method is simple to follow.
Carrier activation
Some mobile carriers can assign an eSIM to your iPhone when you purchase it. This usually occurs if you buy a carrier-locked iPhone in the United States or from carriers in other countries and provide your cellular plan details for automatic activation.
If your carrier assigned your iPhone an eSIM, follow these steps to activate it:
1. Switch on the iPhone.
2. Wait for a notification that says "Carrier Cellular Plan Ready to Be Installed" and tap on it.
3. Tap Continue at the bottom of the screen, and the eSIM will automatically be activated.
4. Make a call with your iPhone to verify that the eSIM has been activated. Contact your carrier for further assistance if the call doesn't go through.
Quick transfer
These are the steps to transfer an eSIM from an old iPhone to a new one:
1. Go to Settings > Cellular > Add Cellular Plan on your new iPhone.
2. Choose a cellular plan to transfer from another iPhone and tap Transfer From Another iPhone. Note that both smartphones must have iOS 16 or later for this feature to work.
3. Check the instructions on your previous iPhone to confirm the SIM transfer. Tap Transfer and enter a verification code displayed on the new iPhone to confirm.
4. Wait for the activation of the cellular plan on your new iPhone. Your previous SIM will be deactivated on the old iPhone once the new one activates.
5. Sometimes, a banner may appear on your new iPhone that says "Finish Setting Up Your Carrier's Cellular Plan." Tap this banner, and you will be redirected to your carrier's webpage for further instructions to complete the transfer.
QR code
If your mobile carrier doesn't support native Carrier Activation or Quick Transfer, you'll need to scan a QR code to activate your eSIM.
Follow these instructions if you're setting it up for a new iPhone;
1. Tap Use QR Code when you get to the Set Up Cellular screen.
2. Follow the on-screen instructions to complete the setup process.
Follow these instructions if you're setting it up for an old iPhone:
1. Launch the Camera app and scan your QR code.
2. Wait for the "Cellular Plan Detected" notification and tap it.
3. Tap Continue at the bottom of the screen.
4. Tap Add Cellular Plan. You'll be prompted to enter an activation code given by your carrier. Enter it to complete the activation.
Alternatively, you might need to download your mobile carrier's app from the App Store (via Wi-Fi) and follow the instructions to activate your eSIM.
You can also activate an eSIM manually by following these instructions:
1. Contact your mobile carrier and get the eSIM details you need to enter.
2. Head to Settings and tap either Cellular or Mobile Data.
3. Tap Add Cellular Plan.
4. Tap Enter Details Manually at the bottom of the screen and provide the details issued by your carrier.
You can convert a physical SIM on your iPhone to an eSIM. Follow these steps:
1. Go to Settings > Cellular on your iPhone.
2. Tap Convert to eSIM (if you don't see this option, your carrier doesn't support converting physical SIMs to eSIMs directly).
3. Tap Convert Cellular Plan.
4. Tap Convert to eSIM.
5. Wait for the eSIM to activate. This activation automatically deactivates the physical SIM card.
6. Remove the physical SIM and restart your iPhone to complete the setup process.
How to set up eSIMs on Android phones
You have two main options to install an eSIM on an Android phone; scanning a QR code or entering the details manually.
QR code
1. Launch your phone's camera or a QR code scanner app.
2. Scan the QR code provided by your mobile carrier.
3. Wait for the "Cellular Plan Detected" notification and tap on it.
4. Tap Continue at the bottom of your screen.
5. Tap Add Cellular Plan and wait for the activation.
Manual method
1. Go to Settings.
2. Go to Network & Internet.
3. Tap the "+" icon next to Mobile Network.
4. Tap Next when the "Don't have a SIM card?" question pops up.
5. Tap Enter Code Manually and provide the SM-DP+ Address and activation code from your mobile carrier. You'll enter the code in this format: LPA:1$SDMP+ADDRESS$ACTIVATION_CODE.
Some eSIM data plans require users to change the APN settings on their Android phones. Follow these steps if you fall into this category:
1. Go to Settings.
2. Go to Mobile Networks.
3. Choose your eSIM data plan.
4. Tap on Access Point Names.
5. Tap Mobile Data Network and change the APN name to what your carrier requires.
After purchasing an eSIM plan from a mobile carrier, they'll usually send a PDF document to your email or give you a printed copy. This document contains the QR code to activate your eSIM and a manual activation code; you can choose whichever option.
There are endless Android phones available, and the steps to activate an eSIM are similar to what we outlined above.
History of eSIM development
The origin of eSIMs traces back to 2010 when the GSM Association (GSMA) began discussing possibilities of creating a software-based SIM card. GSMA is a nonprofit body representing over 750 mobile carriers worldwide. It proposed a SIM card based on software embedded in an integrated circuit card (UICC) chip soldered on a smartphone. The idea was to do away with physical SIM cards for convenience and to reduce waste.
As of GSMA's proposal, UICC chips were primarily used in industrial machines. To solve this issue, the agency had to develop a separate UICC standard for consumer devices. It published the first standard in 2016, inviting smartphone manufacturers to adopt eSIMs.
Apple, the famous iPhone maker, was one of the first companies to mass-produce phones compatible with eSIMs. In 2018, it announced the iPhone XS, XS Max, and XR, all compatible with eSIMs. Since that time, every phone it has released supports eSIMs.
The latest iPhones manufactured for American customers have ditched physical SIM cards entirely and rely exclusively on eSIMs. Those sold outside the US come with slots for eSIMs and physical SIM cards.
In 2017, Google released the Pixel 2 smartphone compatible with eSIMs. The Pixel 2 was the first smartphone with eSIM support, but only for people using the Google Fi wireless service in the United States. All the newer Pixels released since that time support eSIMs.
The first Samsung phone to support eSIMs was the Galaxy Note 20. This phone was released with an eSIM hardware component in 2020, but the software powering the eSIMs came with a software update released a year later. Many Galaxy smartphones released since that time support eSIMs.
For now, eSIMs are mainly limited to premium phones. You'll hardly find a mid-range phone supporting it. However, expect eSIM adoption to grow massively with time. According to Statista, over 14 billion devices will have eSIMs by 2030, compared to 350 million in 2021. The same source values the eSIM market at $4.7 billion as of 2023 and projects an increase to $16.3 billion by 2027.
The writing on the wall is clear; eSIMs are here to stay and represent the future of mobile carriers.
How eSIMs work
SIM stands for "Subscriber Identity Module." It is a small chip that stores customer identification information and instructions for connecting your phone to a mobile carrier. The data it stores include user identity, location, contact lists, text messages, security keys, etc.
Without a SIM card, you won't be able to make calls or connect to the internet via cellular networks. Typical SIM cards consist of a chip placed on a plastic surface. They are easily removable and swappable. Embedded SIM cards are different; the chip is soldered on your smartphone instead of a separate plastic surface. It comes together with the phone and isn't removable or swappable.
If you want to change your phone number or network carrier, you only need to reprogram the software for your embedded chip instead of swapping SIM cards. You do this by scanning a QR code, and you're good to go.
An eSIM allows you to install multiple carrier profiles simultaneously. You can store up to eight or more eSIMs on the same phone and use two phone numbers simultaneously. This figure won't be possible with physical SIM cards, as no smartphone has enough slots to hold up to eight at a time.
Advantages of eSIMs
Occupies less space
Space is critical on smartphones. A small inch of space could be the difference between a smaller processor and a bigger, more powerful one. eSIMs occupy less space on smartphones than physical SIM slots, giving manufacturers leeway to add more hardware components to benefit users.
Easy activation
eSIMs are easier to activate than physical SIMs. You only need to scan a QR code to activate an eSIM, whereas you need to place a physical SIM manually and ensure it's in the correct position.
The same applies when switching from one SIM card to another. An eSIM lets you do that at the click of a button. In contrast, you need an ejector pin to open your smartphone's SIM tray to remove a physical SIM card and replace it with the new card you want to use.
Good for traveling
eSIMs are the best option for frequent travelers to maintain a connection to cellular networks. If you have an eSIM, you don't need to buy a new physical SIM card each time you travel to another country. You can simply scan a QR code to install a new network profile and delete it when you leave the country.
Location tracking
eSIMs are not removable, unlike physical SIM cards. If your phone gets lost or stolen, you have a higher chance of tracking its location through an eSIM card than a physical SIM card that someone can easily remove.
Disadvantages of eSIMs
Limited support
The number of phones that support eSIMs is limited. Currently, support is restricted to premium and high-end phones that cost significantly. If you want eSIM support, you'll have to pay substantially for a premium phone.
Do eSIMs cost more than physical SIM cards?
No, they are cheaper. eSIMs cost less than physical SIM cards because the hardware component comes embedded with your phone. You don't have to pay for a physical SIM card whenever you want to change your phone number or mobile carrier. The entire setup works via software, primarily by scanning a QR code and changing a few settings.
Do eSIMs incur roaming charges?
Roaming refers to using your mobile carrier outside its network range. You may travel to another country or a faraway place within the same country, and your carrier doesn't have networking equipment there. Roaming allows you to continue accessing your cellular services by connecting to another carrier's network. Your mobile carrier will charge extra fees for this connection to compensate the carrier whose equipment you tap into.
eSIMs allow you to enjoy data roaming without swapping SIM cards. Some mobile carriers do not charge eSIM users for roaming, while some do. If you fall into the former category, you can browse the internet, make calls, and send SMS messages at your usual rates while roaming. If not, you'll pay extra fees for these services, which can be steep.
Are you a pro? Subscribe to our newsletter
Sign up to the TechRadar Pro newsletter to get all the top news, opinion, features and guidance your business needs to succeed!
Stefan has always been a lover of tech. He graduated with an MSc in geological engineering but soon discovered he had a knack for writing instead. So he decided to combine his newfound and life-long passions to become a technology writer. As a freelance content writer, Stefan can break down complex technological topics, making them easily digestible for the lay audience.