5G home broadband: what is it and how much do deals cost?
5G is live. Here, we explain what 5G broadband is, how much it costs and why you should consider it.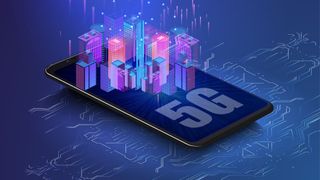 (Image credit: Shutterstock)
5G home broadband is fast becoming a viable alternative to fixed-line broadband packages. It's easy to see why, too. After all, 5G broadband takes seconds to set up, doesn't come with connection fees and is portable. Plus, it also provides rapid download speeds that allow people to stream 8K video or download a UHD movie in only a couple of seconds.
Plus, 5G broadband options also provide less buffering and virtually no lag. This means that when you jump online to play Call of Duty with your friends, you can enjoy an unrivalled experience. When you throw a grenade or fire a gun, you'll get an instant response.
However, although they're now widely considered to be a great option, most people don't know too much about 5G home broadband solutions and how they work. This is unsurprising. After all, 5G mobile networks were only switched on for the first time in 2019. Thankfully, these networks have since expanded rapidly, and now EE and Three offer a number of 5G home broadband packages. This means that 5G coverage now extends to around 50% of the country.
To help you decide whether a 5G internet connection is right for you, we've put together this guide. Below, we've covered all the key points, including whether 5G is available in your area, how much it costs and the best 5G broadband deals available right now.
What is 5G?
5G is the fifth generation of mobile phone technology. The first generation was analogue mobiles. These early devices were followed by digital devices, which were subsequently followed by 3G and 4G mobiles. While 3G helped turned phones into smartphones, 4G enabled faster browsing and richer media.
Now, 5G devices are here. These really amp up the data speeds you can expect to receive. However, as well as providing a faster service, 5G devices are also responsible for boosting capacity and reliability on the network. This means that devices we haven't perfected yet (such as augmented reality glasses and self-driving cars) can also get online when the time comes.
However, although 5G undoubtedly provides us with a number of benefits, 5G coverage in the UK is still relatively limited. Thankfully though, this has improved rapidly in the last 12-18 months, and estimates now suggest that major networks like EE and Three do provide 5G coverage to over 50% of the UK population.
What is 5G broadband?
Put simply, 5G home broadband is an alternative to a traditional fixed-line internet connection.
While traditional fixed-line internet connections rely on cables and landlines to provide homes with internet access, 5G home broadband connections work a little differently. Instead, these solutions harness the power of mobile data. This means they work in the same way as your smartphone when you're not connected to Wi-Fi.
This major difference in the way the two products operate also leads to a difference in how each is solution installed and works in the home. For example, while fixed-line connections need to be installed by an engineer, 5G solutions can be fitted by the customer. As these routers do not rely on cables and phonelines, all the user needs to do is add a SIM card to the router and then plug it into the wall.
As soon as the router is plugged in, it will begin to send out a Wi-Fi signal that devices can connect to. This entire process can be completed in only a couple of minutes.
What's the difference between 4G broadband and 5G broadband?
5G home broadband and 4G home broadband are very similar products and both solutions rely on mobile data rather than cables. That said, although there are a number of similarities between these products, there are a number of differences that you must also be aware of.
For example, while 4G home broadband is now widely available, estimates suggest that only around half of the country can gain access to 5G broadband.
However, although 4G home broadband is more widely available, 5G home broadband is much more desirable because it offers far quicker download and upload speeds.
For context, 4G in the UK has an average speed of 24Mbps. This is still quicker than most ADSL internet connections. However, 5G speeds in the UK are currently around 12 times faster than 4G broadband connections. This means they can also be much quicker than fibre broadband connections, depending on your location.
The final difference between 5G home broadband and 4G home broadband is cost. As you may expect, these additional speeds come at a price. This means that 5G broadband is more expensive than 4G broadband.
The solution that's best for you will likely depend on your budget as well as availability in your area and the speeds you desire.
Will 5G replace home broadband?
In recent years, 5G home broadband solutions have become increasingly popular. This is because, for many people, these solutions are a viable alternative to traditional fixed-line solutions.
This is because, in areas with good signal, these solutions can provide incredibly quick download speeds and a high-quality streaming experience. If your home's internet traditionally struggles when multiple family members are trying to get online at the same time, then you may find that a 5G home broadband solution will suit your needs.
Now, 5G home broadband isn't for everyone. But, generally speaking, it is a great option for anyone who typically struggles to get a fast and reliable connection with a traditional fixed-line package. This usually includes people who live in rural areas or large blocks of flats. That said, if your home can access FTTP connections, these may be better for your requirements.
As a result, although 5G could replace traditional home broadband solutions at some point in the future, right now you'll need to do a little bit of research to discover whether 5G is best for you.
So, before you start looking into the best 5G home broadband deals available, you should first check what 5G signal is like in your area. Sadly, coverage across the UK is still patchy and it doesn't usually stretch outside major towns and cities.
By first searching for 5G availability in your area, you'll be able to work out whether you'll receive a reliable connection with a 5G home broadband option. Plus, by taking this step, you'll also be able to compare the speeds you can expect with a 5G connection against the speeds you're offered with traditional deals. You may be pleasantly surprised!
However, keep in mind that your research may reveal that 5G isn't available at your home or that the service you receive may be unreliable. If this is the case but you like the idea of a mobile solution, you should look at 4G home broadband deals instead. Although you won't get the same speeds you would from a 5G deal, you'll still receive many of the same benefits. If the speeds you receive from 4G home broadband are too slow for your needs, then you'll likely be best off sticking with a traditional connection.
Who has the best 5G home broadband deals?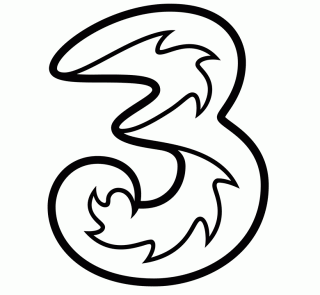 Three 5G Home Broadband | 24-month contract | FREE upfront | Unlimited data | free for the first three months, then £20 a month
In our opinion, this 5G home broadband deal from Three is the best on the market at the moment. Not only is it cheap (it's free for the first three months and then only £20 per month), it's also fast and offers average download speeds of 150Mbps. Plus, you also receive truly unlimited data. Not only is Three home to the UK's fastest 5G network, but the company also offers a number of other offers and incentives, such as a 30-day money back guarantee and free next working-day delivery if you order before 8pm.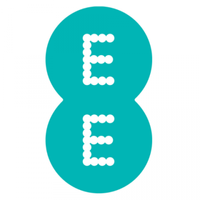 EE Smart 5G Hub | 18-month contract | unlimited data | £50 a month | £60 upfront

EE's Smart 5G Hub is seriously impressive and offers average download speeds in excess of 100Mbps. On top of this, it's also powered by a chip that can switch you from 5G to 4G, if required. The company provides a great deal of 5G mobile broadband options, but we think this option with unlimited data is their best. However, it is rather expensive. If you'd like to save some money then the company does offer cheaper packages, but they all feature data limits.

National Broadband 5G | 24-month contract | £299 upfront | Unlimited data | £31.99/month
National Broadband specialises in 5G home broadband solutions that are particularly well suited to people who live in rural locations or properties that struggle to receive a reliable fixed-line connection. The company also deals with multiple networks, so they can switch you over to another if there's ever a problem in your area. Although this deal is expensive, it is also one of the most reliable and it comes with a risk-free 14-day trial.
Where is 5G home broadband available?
Whether you can get 5G broadband (and which provider you can go with) will depend on where you live. To help you find out whether 5G is likely to be available in your area, here's a summary of the providers that currently offer 5G and their level of coverage.
Three: Three now offers 5G for customers in almost 500 towns and cities across the UK. Of course, many of these places don't yet have complete 5G coverage, but you can check what the coverage is like in your postcode here. We think Three is the market leader in 5G because it has managed to develop some of the fastest speeds available and some of the best deals around.
EE: EE offers some of the fastest 5G connections in the country. Plus, this provider also offers 5G coverage to more than 300 towns and cities in the UK. You can use EE's coverage and network status checker to see whether EE's 5G offering is available in your area.
Vodafone: Vodafone doesn't provide the same level of 5G coverage as EE and Three and many of its 5G broadband deals are now tailored towards businesses. However, Vodafone does offer 5G in more than 150 UK towns and cities across the UK. You can see if you can get Vodafone 5G at your address here.
Other providers such as BT, Sky and Tesco Mobile also offer 5G coverage in the UK, but these network providers piggyback off 5G signals from Three, EE and Vodafone.
What is 5G speed? Is it faster than regular broadband?
A 5G broadband connection will provide you with download speeds that are faster than those offered by an ADSL connection, a fibre broadband connection and some full fibre broadband connections.
But, you should remember that although providers promote eye-catching headline speeds, the exact speed you'll receive will be determined by two major factors: your chosen provider and the strength of the network in your area. For example, while many Vodafone users are able to access speeds that can reach 1Gbps, some people only receive speeds that average 150-200Mbps.
Finding out whether a 5G connection will be quicker than your current package is simple. First, you should conduct a speed check that will reveal what speeds you're currently receiving. Then, you can check what speeds you can expect to receive from a 5G home broadband deal with your chosen provider. If 5G looks quicker, you can then sign up.
Is 5G broadband right for me?
For an increasing number of people across the UK, 5G broadband is a viable solution. However, whether this form of internet connection is right for you will ultimately be determined by a number of factors, such as your location, the speeds you need and the price you'd like to pay for your internet.
Let's start by saying that if you can get a reliable 5G connection in your local area, then a 5G home broadband solution is likely to be a viable option for you. This is because these solutions are quick to set-up and provide some of the fastest speeds available.
But, unfortunately the reality remains that around half of households in the country cannot receive a reliable 5G home broadband connection. This means that, unless you live in a major town or city, then it's highly unlikely that a 5G home broadband connection will be the best option for you. In this circumstance, either a traditional fixed-line connection or a 4G home broadband connection will undoubtedly be better.
Next, you must consider the speeds you need and what speeds other types of connection can offer you. Remember, even though 5G offers rapid speeds, the technology behind fixed-line broadband connections is also improving rapidly. For example, the rollout of full fibre broadband networks remains ongoing, and this means an increasing number of households can now access gigabit speeds (including those in rural areas). As a result, deals that were not available to you when you last renewed your broadband contract may now be valid options.
If you have good 5G coverage in your area and you're trying to decide whether a 5G connection or a fixed-line connection is right for you, then you should run a speed test. This way you can check whether a 5G connection or a fixed-line connection will provide you with faster internet. Then, you can also directly compare the prices of the options available as well.
Generally speaking, long-term fibre deals tend to be cheaper than 5G deals. However, again this is dependent on exactly what deals are available in your area and which providers supply your area. This may also be influenced by the time of year you search. For example, a number of internet service providers offer new 5G and fixed-line deals around Black Friday.
What are the best home broadband deals currently available?
At the moment, we think that the 5G home broadband deal we highlighted from Three is the best available. There are a number of reasons for this. Firstly, it's by far the cheapest of the reliable options we found (especially as the first three months are completely free). Secondly, it also provides very quick download speeds and it comes without download limits. On top of this, it also comes with extra perks such as next working-day delivery if you order before 8pm and a money-back guarantee.
But, although this is generally true, you need to remember that the best deal for you will primarily be determined by your location. For example, at your address, you may find that Vodafone and EE can actually offer much quicker and more reliable connections. Due to this, you should always shop around before you make a commitment.
Done some research and don't think 5G home broadband is right for you? That's completely understandable. If this is the case, we recommend that you take a look at our dedicated guide to the best broadband deals. This way, you can find the best options available in your area. If you'd like an ultrafast fibre deal, then instead head over to our fibre broadband deals page. This will show you the quickest and best speeds you can receive at your property.
Sign up to receive daily breaking news, reviews, opinion, analysis, deals and more from the world of tech.
Contributor
Writer, broadcaster, musician and kitchen gadget obsessive Carrie Marshall (Twitter) has been writing about tech since 1998, contributing sage advice and odd opinions to all kinds of magazines and websites as well as writing more than a dozen books. Her memoir, Carrie Kills A Man, is on sale now. She is the singer in Glaswegian rock band HAVR.