The best fibre broadband deals in December 2023
Everything you need to know about buying fibre broadband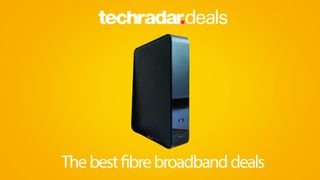 (Image credit: Future)
If you're looking for the best broadband deals on the market, then it's likely you're targeting a fibre broadband deal. This is because fibre deals are usually quick, inexpensive and reliable. Plus, a range of different fibre speeds are available on the market, so it's usually easy to find one that suits your needs and budget.
As streaming services such as Netflix have gained popularity, faster speeds like these have become almost essential. The good news is that current estimates suggest that over 95% of households in the UK are now able to take advantage of 'superfast' fibre broadband speeds.
Added to this, in only a few short years, fibre broadband deals have also become much more affordable. In fact, it's now common to see fibre deals available from some of the biggest names in telecommunication (e.g. TalkTalk, Vodafone, BT, Virgin) for around only £25 per month. As the market is so competitive, there are frequently tempting freebies thrown in, too.
In the market for a fibre broadband deal or considering whether fibre is the right option for you? Well, you're in the right place. On this page you'll find a full fibre broadband comparison, which shows you the very best deals you can get where you live right now. For more information about fibre broadband, what it is, how to switch, and more, just keep scrolling.
Loading...
How popular are fibre broadband deals?
If you go back a decade or so, very few households made the most of fibre broadband deals. This is because ADSL deals were far more common and quite a lot cheaper.
However, the way we use the internet has changed over the past few years and the technology behind fibre deals has become much cheaper and more widespread. As a result, fibre has now pretty much become the default option.
In fact, most ADSL packages are so outdated that they've been removed from the market by most providers. This is because they're incredibly slow by modern standards, meaning they struggle to handle things like video calls and streaming.
For now, fibre packages remain an incredibly popular choice and they're the option that's used by most households in the UK. However, in the coming years, they'll also be phased out of the market. This is because, even though they're much quicker than ADSL packages, they're nowhere near as quick as Full Fibre packages. By 2026, Openreach is aiming to connect 25 million homes and businesses to its Full Fibre network.
What's quicker than fibre?
As mentioned above, so-called 'Full Fibre' deals are the future of the internet. And the good news is that they're already available to buy.
The technology that provides Full Fibre (FTTP) connections doesn't rely on the copper wiring that slows down ADSL and FTTC fibre connections, so Full Fibre deals are incredibly quick. In fact, certain connections are now gigabit-capable, meaning that they can offer average download speeds that exceed 1Gbps. One particular package from EE even offers speeds of 1.6Gbps!
Interested in learning more about what Full Fibre is and why it's so quick? Read our guide to the differences between FTTC and FTTP connections.
How to choose the best fibre broadband deals for you
Who has the best fibre broadband deals?
Virgin: best for very fast connections
EE: offers the fastest package on the market
BT: best all-round
Vodafone: cheap prices for fibre internet
Sky: best for TV add-ons
Plusnet: cheapest prices around for fibre
What fibre speeds do I need?
So you know that you need fibre internet, but how fast should it be? There are a few options here and although most people will only need the cheaper options, it is worth considering everything that's available:

- Fibre broadband:
The cheapest fibre option and here you're going to be getting speeds averaging somewhere between 20-35Mbps.
That's going to work perfectly if you're simply looking to do some streaming, light gaming and working from home. It might struggle when you come to stream in UHD and 4K or if you look to do a big download but most of the time, you'll be just fine.

- Superfast fibre:
Superfast fibre is a step up from fibre and as you would expect... it's faster! These deals tend to offer speeds averaging around 50-80Mbps and can be bought from most major providers including BT, Vodafone, Sky and TalkTalk.
With these speeds, you'll mainly be doing the same as above but with some more leeway. Streaming in HD on multiple devices, playing games, working from home and having a few smart devices connected.
In essence, these are the kind of speeds you'll want to go after if you're living in a household with a few people having lots of devices connected at the same time.

- Ultrafast fibre/Full Fibre:
Ultrafast - also known as 'Full Fibre', because the fibre connection runs all the way into your property to deliver the top speeds - is yet again another step up. It can give average download speeds from 100Mbps up to 1,000+Mbps/1Gbps - these tend to get broken into different speed options from providers. While this will be overkill for most people, for others it will be perfect.
Ultrafast fibre will allow you to game without worrying about lag or download speeds. Alternatively, if you have a job that regularly requires big downloads and uploads as well as heavy exports, this will be a great option.
Ultrafast isn't as widely available as the superfast speeds, but you can get it from Virgin, BT, Vodafone, Sky and a good few extra brands.
Swipe to scroll horizontally
Fibre speeds at a glance

| Header Cell - Column 0 | Average speeds: | Can I stream in HD? | Can I play games effectively? | For how many people? | Who needs this? |
| --- | --- | --- | --- | --- | --- |
| Fibre | 17-30Mbps | Yes | Yes | 1-2 | Small families/individuals |
| Superfast fibre | 30-100Mbps | Yes | Yes | 3-5 | Data intensive small families |
| Ultrafast fibre | 100-900Mbps | Yes | Yes | 3-5 heavy internet users | Large families/gamers |
| Gigafast fibre | 1,000Mps/1GB+ | Yes | Yes | 10+ or a home-run business | Home run businesses/very large businesses |
What fibre broadband contract length should I go for?
Sadly, when it comes to contract lengths, there's a lot less choice around these days. A few years ago, many providers offered 12-month deals and you could choose to lock in for 18 or 24 months if you preferred the price certainty. However, this is no longer the case.
Today, the majority of providers specialise in 24-month deals. Others offer 18-month deals instead. However, it's rare to encounter 12-month deals and, when they're available, they can be rather expensive.
It's not all bad news though. Although contracts are longer and lock you in for a long period of time, providers have kept prices low. Plus, if you're willing to sign up to a long-term deal, then you may find that you're able to grab an incentive like a gift card.
Determined to grab a shorter deal? Try our broadband comparison tool above and we'll show you if any are available in your area. If they're not, try looking at a 4G home broadband solution. Many of these deals come with rolling one-month contracts.
What is fibre broadband?
Most explanations about fibre broadband are far too technical for customers to understand. So here we'll keep things as simple as possible.
On a basic level, fibre packages are faster than ADSL deals. This is because fibre internet connections use fibre optic cables to send and receive data rather than relying on copper cables. This results in a speedier, more reliable internet connection.
While ADSL deals provide average download speeds of between 10Mbps to 12Mbps, fibre deals can offer average download speeds that are around three times faster at 35Mbps. Some upgraded fibre packages offer quicker speeds of 70Mbps to 80Mbps. For anything quicker than this, you'll need a Full Fibre connection or a gigabit-capable connection.
If you're interested in the more technical explanation, we have in-depth guides to each broadband type that you can read here:
Do you actually need fibre broadband?
Fibre broadband deals are going to be the best option for most people, but if you're torn between a fibre deal, or unsure how fast you need your fibre, it's helpful to consider how you're going to use your internet:
Emails, general searches and light usage:
If you only intend on using the internet for your emails, some general internet searches and some SD streaming and entertainment here and there, you'll likely be fine with the slower fibre speeds.
While you could upgrade to something faster, you will likely find that you're not needing the speeds that you are getting. However, if there's a few of you living in your household, fibre might be necessary even for minimal activity.
HD streaming and entertainment:
If you're looking to stream on Netflix or Spotify, heavily use social media and lots of apps and live with a few people doing the same, fibre broadband is going to be a necessity.
However, you will only need to invest in the lower-end fibre speeds. Something in the 30-40Mbps average speeds range. This will be perfect for this kind of activity combined and while you will need fibre, it won't need to be that fast.

Working from home:
More people than ever are working from home so this will suddenly be a crucial factor to consider. Most jobs won't need super-fast fibre speeds to function but if you're doing video calls, using the internet a lot and downloading files, fibre will be crucial.
ADSL speeds are going to really struggle with this much activity, especially if more than one person is working from home at one time or using the internet for other things at the same time.
If you have a job that is intensive on internet usage, you might want to consider a Full Fibre plan. Something from Virgin, Sky, TalkTalk, BT or Vodafone will be a great choice in the 100+Mbps range.

Gaming:
If you're an avid gamer, fibre broadband is going to be a crucial investment. Trying to game on ADSL internet is going to end badly, especially when it comes to those massive downloads and games that require a good ping score.
Realistically, the faster your internet, the better when it comes to gaming. However, for most people regular fibre will work just fine - somewhere in the 30-70Mbps average speeds area.
The smart house:
If you've fully committed to the smart home with speakers, light bulbs, buttons and every gizmo under the sun, fibre will be a necessity if you don't want everything to crumble!
All of these devices together put a serious strain on your internet and ADSL just won't be able to keep up. This is one of those scenarios where the faster your internet is, the better it will cope with a smart home.
Who offers fibre broadband?
All providers now offer fibre broadband, but like we've alluded to earlier, they tend to split their respective packages out across different fibre types and speeds. Also, some providers are known for better service and reliability than others. Here's a selection of some popular options: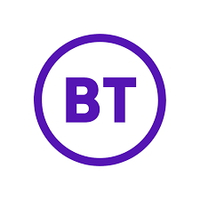 BT Broadband
The best known provider of internet, BT is a bit of a jack of all trades when it comes to its fibre offers. You're mixing fast average speeds, reliable connections and trust-worthy customer service. However, BT isn't usually the cheapest provider on the market.
See the best BT broadband deals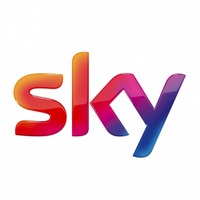 Sky Broadband
Like BT, Sky is one of the pricier providers of broadband. Where Sky really thrives is in its customisation options. Want some TV? speed boosts? With a range of tiny additional features, Sky can fit your needs perfectly... for a slightly higher price.
See the best Sky broadband deals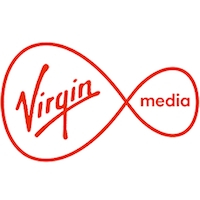 Virgin Broadband
Virgin is, and always has been, about really fast speeds. As a result, Virgin suits the gamers, streamers and big households who need slightly faster speeds than normal. Virgin is also a close competitor to Sky for TV packages.
See the best Virgin broadband deals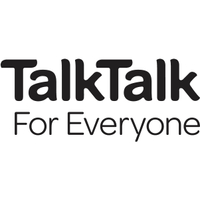 TalkTalk Broadband
TalkTalk is one of the cheaper providers out there, offering low prices on fibre internet. TalkTalk is also one of the cheaper ways to go if you want TV thrown in on top.
See the best TalkTalk broadband deals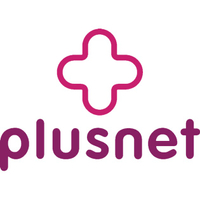 Plusnet Broadband
Plusnet is just down-right cheap. Thanks to its frequent use of cashback, vouchers and more pilled together with low prices, Plusnet often offers the UK's cheapest fibre broadband deals.

See the best Plusnet broadband deals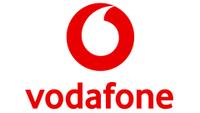 Vodafone broadband
Not just a phone network, Vodafone has quickly risen the ranks to become one of the best fibre broadband deals providers out there. With fast speeds, low prices and optional extras, there's a lot to love here... if you don't mind a 24-month contract.
See the best Vodafone broadband deals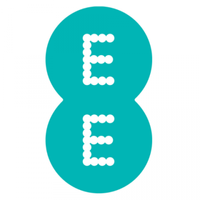 EE broadband
Best known for its super-fast 4G networks, EE also goes fast on its internet plans. There are a few different speed options from EE, all of which are pretty affordable.
See the best EE broadband deals
Where can I find the best fibre broadband deals?
While you can go directly to some of the providers we've listed above, you can also cut out a lot of leg work for yourself by simply checking out our guide to the best broadband deals. We regularly update our listings with all the latest and greatest deals from popular providers. So be sure to take a look if you're in the market for a new fibre broadband package.
Get daily insight, inspiration and deals in your inbox
Get the hottest deals available in your inbox plus news, reviews, opinion, analysis and more from the TechRadar team.
Adam was formerly the Content Director of Subscriptions and Services at Future, meaning that he oversaw many of the articles TechRadar produces about antivirus software, VPN, TV streaming, broadband and mobile phone contracts - from buying guides and deals news, to industry interest pieces and reviews. Adam has now dusted off his keyboard to write articles for the likes of TechRadar, T3 and Tom's Guide.