The best gaming routers 2023
Best
Contributions from
last updated
The best gaming routers are the secret weapons to gaming
VERDICT
REASONS TO BUY
REASONS TO AVOID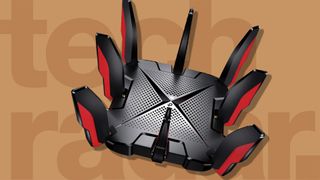 (Image credit: Future)
You need one of the best gaming routers for excellent uninterrupted connectivity during gaming. You don't want a disruption that could potentially ruin or make you rage quit your gaming sessions. And, since everything requires an online connection, you don't want to rely on a router that can barely get the job done.
While those playing online games will see the biggest benefit, you still need the best router to handle all your internet traffic. After all, you've invested so much in that gaming PC. The device keeping you online deserves just as much consideration.
A typical router might not be able to handle the various devices competing for bandwidth, so if you're downloading large files such as one of the best PC games with all its DLCs, you might have trouble getting a strong connection for anything else until that game is downloaded, not to mention an interruption could force you to start over.
If you or someone in your home is a gamer, it's time to return that mid-tier router you got from your ISP and get a quality gaming one that can keep up. We've used and tested a lot of routers so we know which ones are capable of providing your PC or next-gen console with the performance it requires.
We've gathered the best gaming routers – including some of the best Asus routers – for you as well as digging into which features work, such as Wi-Fi 6 support, and which doesn't. If you have a large area of coverage, however, you should take a look at our best mesh Wi-Fi system picks instead.
The best gaming routers 2023
Why you can trust TechRadar We spend hours testing every product or service we review, so you can be sure you're buying the best. Find out more about how we test.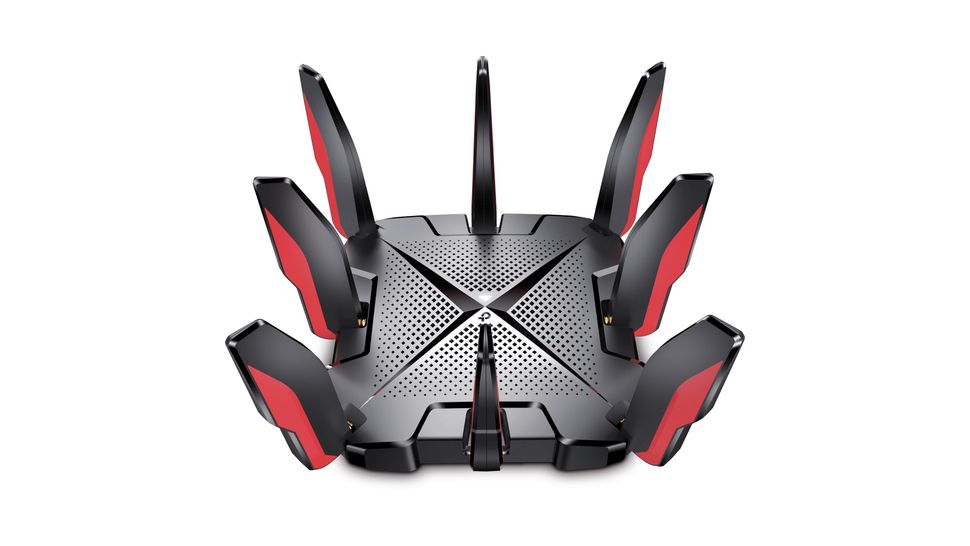 The best gaming router overall
Specifications
Speed:
IEEE 802.11ax/ac/n/a 5 GHz, IEEE 802.11ax/n/b/g 2.4 GHz
Connectivity:
1× 2.5 Gbps WAN/LAN, 1× Gigabit WAN/LAN, 3× Gigabit LAN, 1× USB 3.0, 1× USB 2.0
Features:
4.8 Gbps Game Band, Game Accelerator, MU-MIMO
Reasons to buy
+
Wi-Fi 6 running at 6.6Gbps
+
Dedicated 4.8Gbps 'gaming band
Gamers looking to get an edge up on the competition would do well to get a router that can keep up with their internet needs. That means getting something with high enough speeds and throughput, a stable connection and features like QoS to keep that online arena shooter prioritized in the network's bandwidth.
In our experience, the TP-Link Archer GX90 does all that. It offers three bands, including a dedicated 4.8GBps "gaming band," and all three are speedy and rock solid in our testing. Wi-Fi 6 support is on hand even though most computers and devices have yet to adopt it. It even has other useful features such as OneMesh support that lets you connect it with other routers with the same feature for a mesh-type router system.
Of course, the one thing we don't love is the price as this is a pretty expensive router. We also experienced some bumps with the initial setup. However, no device is perfect and the price is to be expected for such a fully-featured and speedy router.
Read the full TP-Link Archer GX90 review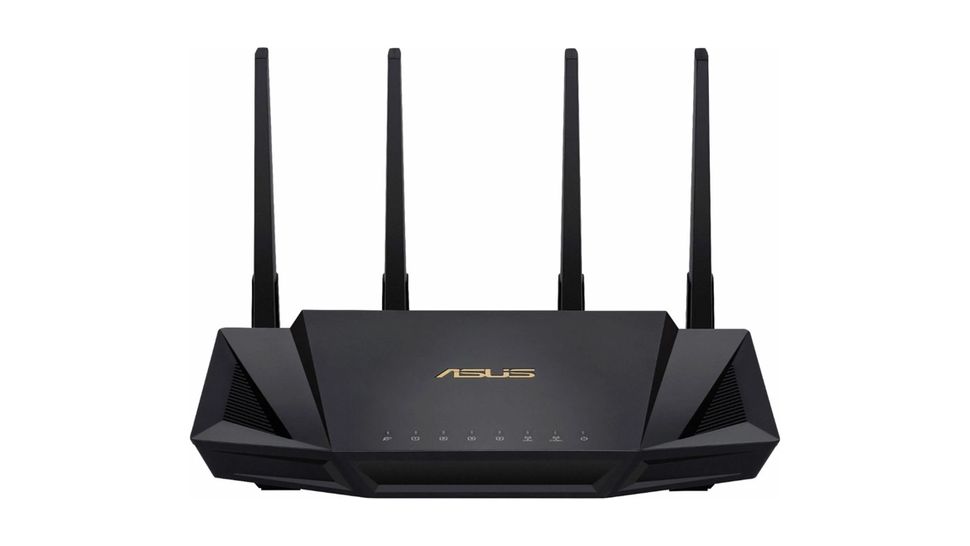 Affordable gaming router for with a solid performance
Specifications
Speed:
802.11ax/ac/n/a 5 GHz, 802.11ax/n/b/g 2.4 GHz
Connectivity:
1x RJ45 for Gigabits BaseT for WAN, 4x RJ45 for Gigabits BaseT for LAN, USB 3.2 Gen 1 x 1
Features:
AiMesh, Alexa Skills Support, Adaptive QoS, AiProtection, Parental Controls
Reasons to buy
+
Strong Wi-Fi 6 performance
+
Simple set-up
+
Good parental controls
+
Competitive price for a Wi-Fi router
Wi-Fi 6 may be cutting edge but you don't have to put a big dent in your wallet to a router with it. Enter the Asus RT-AX58U. It may only offer two bands, 2.4GHz and 5GHz, but that's a small sacrifice for its reasonable price.
In fact, in our tests, we found little else to fault. It's easy to set up whether through a web browser interface or a mobile app. It comes with solid parental controls. And, like any good Wi-Fi 6 capable router, it can handle a lot of devices at once.
It may be overkill if you just want to watch Netflix and read some emails. And, it might not be capable of handling a large home – consider one of our mesh router recommendations for that. But, if you want solid, speedy performance in a small to medium sized space, the Asus RT-AX58U is a smart choice.
Read our full Asus RT-AX58U review
Premium gaming router that no thick walls can stop
Specifications
Speed:
802.11ax/ac/n 5 GHz, 802.11a/b/g 2.4 GHz
Connectivity:
1x RJ45 for Gigabit BaseT for WAN, 2x RJ45 for Gigabits BaseT for LAN, 1x USB 3.2 Gen 1
Features:
AiMesh, Alexa Skill Support, AiProtection Pro, Parental Controls, Adaptive QoS
Reasons to buy
+
Mesh Wi-Fi with PowerLine option
+
Good performance
Reasons to avoid
-
Expensive
-
Complicated set-up
The Asus ZenWiFi AX Hybrid XP4 may be expensive. And, it may take a little extra work to set up. But, if you have a home or office with the kind of walls that just won't let an internet signal through, then this mesh Wi-Fi system might be your best solution to those connectivity issues.
Why is that? The XP4 is not only a mesh system but its units are both powerline adapters as well. Instead of extending a Wi-Fi signal from one router to the other, that signal is passed through your home or office's electrical wiring, circumventing the kind of barriers that might keep a signal from passing through. While we found the initial setup to be overly complicated for what needs to be done, the router is easy to use afterwards. Speeds are good but, more importantly, its range and ability to reach areas usually inaccessible to a Wi-Fi signal we found to be quite impressive.
Read our full Asus ZenWiFi AX Hybrid XP4 review
The value-packed saving grace for gaming routers
Specifications
Speed:
802.11ac: 1,734Mbps; 802.11n: 450Mbps
Connectivity:
4 x Ethernet, 1 x WAN, 1 x USB 2.0, 1 x USB 3.0
Features:
MU-MIMO, AiDisk, Adaptive QoS, WTFast Gamers Private Network
Reasons to buy
+
Super fast transfers
+
Long range
Reasons to avoid
-
Pricey
-
Feature overkill for most
The Asus RT-AC5300 is one of the best gaming routers – it has a collection of advanced features, making online and network gaming as lag and frustration free as possible. This includes a straightforward yet powerful interface, as well as comprehensive QoS settings. The spider-like design is somewhat of an acquired taste, but the eight antennae serve a purpose since they can be used to direct the Wi-Fi signal throughout your home, providing this router with remarkable range.
Read our full Asus RT-AC86U review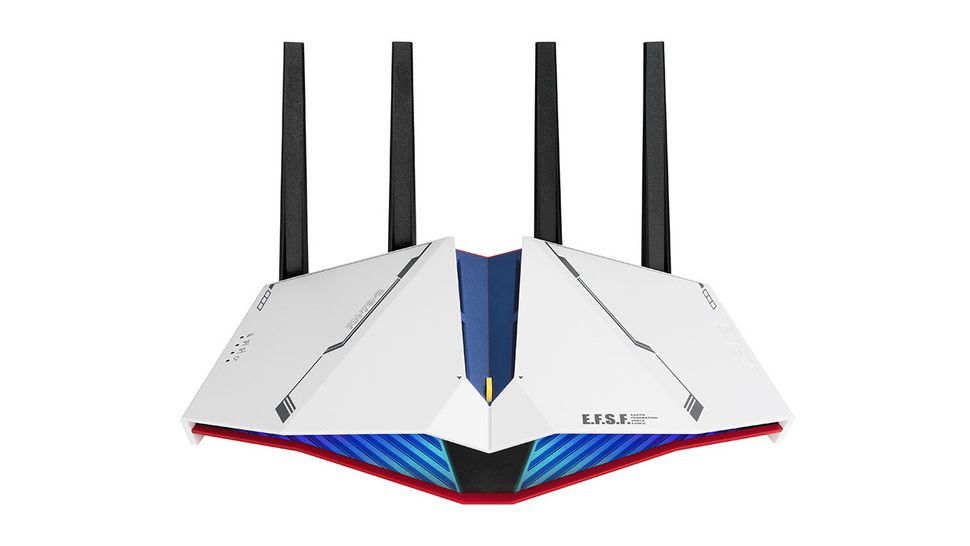 A competitively-priced Wi-Fi 6 router
Specifications
Speed:
802.11ax/ac/n 5 GHz, 802.11a/b/g 2.4 GHz
Connectivity:
1x RJ45 for Gigabits BaseT for WAN, 4x RJ45 for Gigabits BaseT for LAN, 1x USB 3.2 Gen 1
Features:
AiMesh, Game Boost/Acceleration, Alexa Skill Support, AiProtection Pro, Adaptive QoS, Parental Control
Reasons to buy
+
High-speed Wi-Fi 6 router
+
Competitive price
+
Easy-to-use app
+
Good parental controls and security
Reasons to avoid
-
The antennae need room to breathe
-
Default network not password-protected
For not a lot of money, the Asus RT-AX82U is the kind of jack-of-trades router you might want to consider for a busy and varied household. To start, it's speedy thanks to its Wi-Fi 6 capability, which also means it's capable of handling quite a few devices.
When we tested this router, not only was setup a breeze but we found in the web interface and mobile app the ability to either just set up and go or to fine tune our internet experience the way you would expect from an expensive gaming router, including some gaming-related features. There's even a 'mobile gaming' feature meant for iOS and Android gaming.
While it's not expensive, it's not cheap either. This is solidly a mid-tier router. So, if you're severely limited on what you can spend, there are cheaper options out there. But, they won't be as fully featured as this Asus router.
Read our full Asus RT-AX82U review
Should you buy a gaming router?
Why invest in a gaming router when you have a perfectly good one at home? You don't have to be a hardcore gamer to need one. Whether online and co-op games are your thing or you download a lot of games on Steam, gaming can monopolize a chunk of your bandwidth, slowing your network down considerably.
A router made specifically for gaming, however, will not only deliver a stable, uninterrupted connection – most vital during the most intense moments of your game – but also allow you to prioritize traffic to your PC and consoles. It'll vastly improve your gaming experience (and your download speed), minimizing lags and offering smoother graphics. It'll also feature technologies like MU-MIMO and Quality of Service (or QoS) to take your network to the next level when playing with or against players from around the world.
Multi-device households will benefit as well, since gaming routers are better equipped to handle several devices and users using the network simultaneously.
How we test gaming routers
Gaming routers are just as important as gaming PCs and peripherals, especially for online gaming, so of course we take our job seriously when testing them. Before recommending one in this buying guide, we make sure that each one not only performs as promised, but is also a cut above the rest. After all, although there are a lot of options out there, only a few stand out.
We start with the design. We test its build, physical features, and look – although a whole lot of them are going to have that gamer aesthetic. We make sure that it has enough ports for that all-important wired connection, is effortless to set up, has support for such technologies as QoS, and has features like parental controls (in case you have young ones at home).
Naturally, we test its performance as well, seeing how it measures up against our file download test as well as the Ookla speed test – especially in comparison to its rivals. And, because you need to know how exactly it performs in real world scenarios, we take it for a spin by playing a few of the most demanding and popular online titles out there. It's a tough job, but somebody's gotta do it.
When all is said and gamed, we take all the information we've collected and compare it to the unit's price tag. At the end of the day, what matters is that the gaming router delivers robust performance, an excellent feature set, and a solid build that is worthy of its price – even if that means paying a little more.
Sign up to receive daily breaking news, reviews, opinion, analysis, deals and more from the world of tech.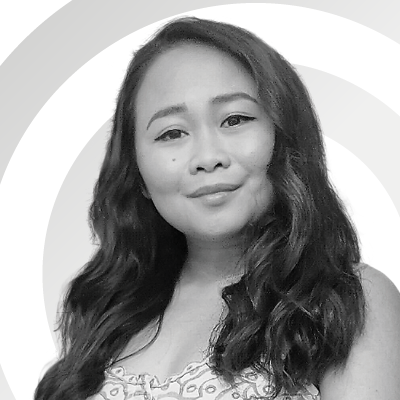 Computing Reviews and Buying Guides Editor
Michelle Rae Uy is the Computing Reviews and Buying Guides Editor here at TechRadar. She's a Los Angeles-based tech, travel and lifestyle writer covering a wide range of topics, from computing to the latest in green commutes to the best hiking trails. She's an ambivert who enjoys communing with nature and traveling for months at a time just as much as watching movies and playing sim games at home. That also means that she has a lot more avenues to explore in terms of understanding how tech can improve the different aspects of our lives.