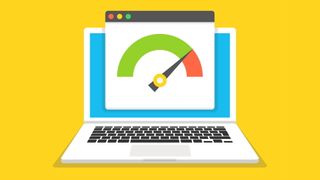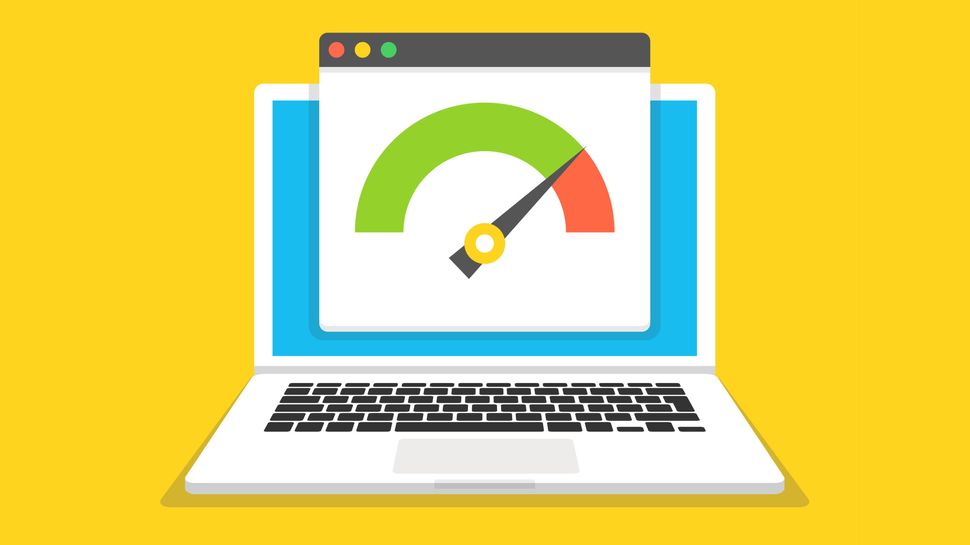 (Image credit: Shutterstock)
Whether you use your internet connection for work, entertainment or simply staying in touch with loved ones, getting one of the best broadband deals that provides fast enough speeds for everything you need is crucial.
When it comes to promising lightning-fast speeds, internet service providers (ISPs) talk a good game and many even lure you in with enticing average download speeds or claims of amazing 5G and fibre services. However, it's vital you remember that you're not guaranteed to receive these speeds.
As a result, when you take out a broadband deal, you may feel like your internet connection isn't as quick as you thought it would be. However, many other factors can come into play, like the number of devices on your network, broadband hardware, and even the layout of your space. If this is the case, you should conduct a broadband speed test to determine what download and upload speeds you're actually receiving. These may turn out to be much lower than the speeds initially advertised!
If you're not getting the kind of internet speeds that you were expecting when you signed up with your current broadband provider, then you should look to move to another. After all, if your provider isn't regularly providing the speeds they guaranteed, you're the one who is missing out on what you're paying for.
Recommended Broadband Deals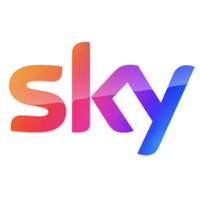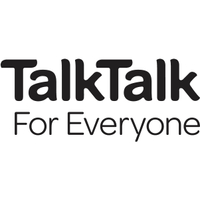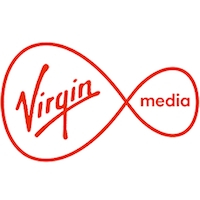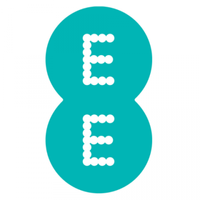 Broadband speed test: where can I find one?
The good news is that there are plenty of broadband speed test tools available all over the internet. Most of these will tell you whether you're getting the connections you should be and they are simple to find and use, too. There's even one built into the Google search engine.
However, although many of these tools are accurate, they are rather basic. If you'd like something a little more in-depth, then we recommend heading over to Speedtest.net. This accurate and easy-to-use tool also provides you with invaluable information about recognized outages on certain connected services and games.
What if my broadband speed test reveals slower speeds than I'd expected?
Internet providers such as BT broadband, Virgin Media and Sky used to say that your broadband speed would be 'up to xxMbps'. Thankfully, this has now changed after an intervention from the Advertising Standards Authority.
Now, internet service providers must tell you their 'average' speed. This is the speed that more than 50% of users enjoy between 8 pm and 10 pm in the evening. As a result, the speeds you're advertised are usually much closer to the speeds you actually receive.
When you sign up for your broadband contract, your provider should tell you the range of speeds that it will supply. If your broadband speed test shows that the speed you're getting is slow but remains within the promised range, then there isn't much you can do other than complain. However, if the broadband speed you're receiving regularly falls below the minimum promised speed, then you may be able to exit your contract early without paying a penalty.
If you think you're not getting the speeds you were promised, then check your broadband speed now and document the results. If your provider agrees this speed is lower than the minimum speed they promised and they allow you to leave your contract early, then head to our best broadband deals page to find a new plan.
How fast should my speed be, and what do I need?
Although fibre internet is the industry standard, some people in rural areas or high-rise flats still have super-slow speeds that aren't much different from dial-up. These packages are known as ADSL deals.
How you use the internet will determine the broadband speed you need. For example, if you're just loading regular websites and browsing the web, then you'll need around 2Mbps. However, if you want to upload photos, stream in standard definition or use Skype, you'll need at least 5Mbps. But, even this may be a little slow for your needs, and you'll likely need at least 10Mbps to avoid buffering.
If you want to game online or stream in HD, you'll need 20-25Mbps. To get these speeds, you'll need a fibre broadband deal. If you're looking for the latest and greatest, it might also be worth checking out the best 5G broadband deals to see what's available in your area.
If you have lots of online devices and multiple members of your family want to download films and stream at the same time, you may even need 50Mbps+. To achieve these speeds, you'll definitely need a fibre deal and you may need to pay a premium for a top-of-the-range package.
How do broadband speed tests work?
Generally speaking, a broadband speed check will measure your real-time network connection to your local server. It does this by simulating downloads and uploads using your current broadband connection.
After it has run these checks, it provides you the results in Mbps (or MBs). This is an illustration of the number of megabits that are being downloaded per second. The higher the number, the quicker the connection.
However, you need to remember that the results you receive will be affected by external factors, such as how many people are using the internet at the same moment as your test. For this reason, the results you receive in the middle of the day might be quite different from the results you receive in the evening when more people are at home and streaming or using Netflix.
As such, you should check your broadband speed at the time of day you most regularly use the internet – so if you're online most during the evenings, streaming Netflix shows or browsing Facebook, then check at that time.
To get a result that's as accurate as possible, we suggest turning off anything else that might be tapping into your broadband before you check your broadband speed. The more strain you're putting on your connection, the slower the results will appear.
Switch providers today
Checked your broadband speeds and not liking what you're seeing? Then it may be time to switch your internet provider. We can help with that - head to our best broadband deals guide to ensure you're getting the best prices available.
Loading...
Sign up for Black Friday email alerts!
Get the hottest deals available in your inbox plus news, reviews, opinion, analysis and more from the TechRadar team.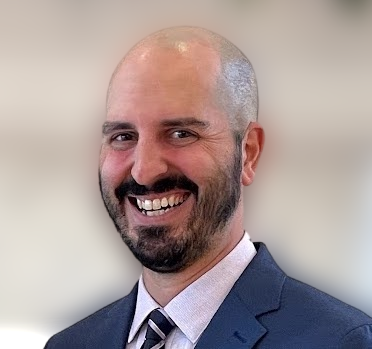 Editorial Director - High Yield
Adam is the Editorial Director of High-Yield content at Future. Leading an outstanding team, he oversees many articles the publisher produces about subscriptions and services including VPN, TV streaming, and broadband. In addition to identifying new e-commerce opportunities, he has produced extensive buying guides, how-to-watch content, deal news, and in-depth reviews. Adam's work can be seen on numerous Future brands including TechRadar, Tom's Guide, T3, TTR, Android Central, iMore, Windows Central, and Real Homes.