Whether you use your internet connection for work, entertainment or simply staying in touch with loved ones, getting a broadband deal that provides fast enough speeds is crucial.
When it comes to promising lightning-fast speeds, internet service providers (ISPs) talk a good game. However, when you take out a new broadband deal, it can often feel like your internet connection isn't as quick as you thought it would be. If this is the case, you should conduct a broadband test to see what speed you're actually receiving.
Fortunately, there are loads of broadband speed test tools on the web (more on which below). If you're not getting the kind of internet speeds that you were told to expect when you signed up with your broadband provider, then you should look to move to another.
Use our best broadband deals comparison chart to find a better plan - you may even just want to get straight to our superfast fiber deals guide if you know it's available on your street - or take a look at our recommended rapid package below: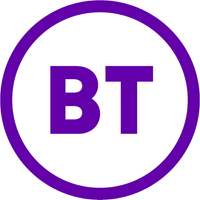 (opens in new tab)
Recommended super fast broadband plan
BT Superfast Fibre 2 broadband | 24 months | 72Mbps avg. speed | No upfront costs (opens in new tab)
BT remains the most popular broadband provider in the UK. This deal is a great option if your broadband speed test revealed some snail-like speeds. It may not be the cheapest fibre broadband option in the county, but the average speeds you get from Superfast Fibre 2 are electric. Plus, BT almost always has some kind of Reward Card offer on. This means you usually receive a pre-paid Mastercard to spend online or in store that's worth around £100 or more.

Broadband speed test: where can I find one?
The good news is that there are plenty of broadband speed test tools available on the web. All of these will tell you whether you're getting the connections you should be. These are simple to find and use, too. There's even one built into the Google search engine these days.
If you'd like something a bit more in-depth though, we like the speed test version at Speedtest.net (opens in new tab), which also provides further information about recognized outages on certain connected services and games.
What if my broadband speed test reveals slower speeds than I'd expected?
Internet providers such as BT broadband, Virgin Media and Sky used to say that your broadband speed would be 'up to xxMbps'. Thankfully, this has now changed after an intervention from the Advertising Standards Authority.
Now, internet service providers must tell you their 'average' speed. This is the speed that more than 50% of users enjoy between 8pm and 10pm in the evening. As a result, the speeds you're advertised are usually much closer to the speeds you actually receive.
When you sign up for your broadband contract, your provider should tell you the range of speeds that it will supply. If your speed check shows that the speed you're getting is slow but remains within the promised range, then there isn't much you can do other than complain. However, if the speed you're receiving regularly falls below the minimum promised speed, then you may be able to exit your contract early without paying a penalty.
If you think you're not getting the speeds you were promised, then check your broadband speed now and document the results. If your provider agrees this speed is lower than the minimum speed they promised and they allow you to leave your contract early, then head to our broadband comparison page to find a new plan, or simply use the comparison chart below:
How fast should my speed be, and what do I need?
Although broadband internet has been the industry standard for over 10 years now, some people in rural areas or high-rise flats still have super-slow speeds that aren't much different from dial-up.
How you use the internet will determine the speeds you need. For example, if you're just loading regular websites and browsing the web, then you'll need around 2Mbps. However, if you want to upload photos, stream in standard definition or use Skype, you'll need at least 5Mbps. But, even this may be a little slow for your needs, and you'll likely need at least 10Mbps to avoid buffering.
If you want to game online or stream in HD, you'll need 20-25Mbps. To get these speeds, you'll need a fiber broadband deal.
If you have lots of online devices and multiple members of your family want to download films and stream at the same time, you may even need 50Mbps+. To achieve these speeds, you'll definitely need a fiber deal and you may need to pay a premium for a top-of-the-range package.
How do broadband speed tests work?
Generally speaking, a broadband speed check will measure your real-time network connection to your local server. It does this by simulating downloads and uploads using your current broadband connection. The result you're given tends to be the number of megabits that are being downloaded per second.
Remember though, the results you receive will be affected by external factors, such as how many people are using the internet at the same moment as your test. For this reason, the results you receive in the middle of the day might be quite different from the results you receive in the evening, when more people are at home and streaming or using Netflix.
As such, you should test your speed at the time of day you most regularly use the internet – so if you're online most during the evenings, streaming Netflix shows or browsing Facebook, then check at that time.
To get a result that's as accurate as possible, we suggest turning off anything else that might be tapping into your broadband before starting your test. The more strain you're putting on your connection, the slower the results will appear.
Tried out a broadband speed test and not liking what you're seeing? Then it may be time to switch your internet provider. We can help with that - head to our broadband deals guide to ensure you're getting the best prices available, or use our tool below.
Loading...