Update: Monty Python has arrived on Netflix. You can now watch a handful of the comedy troupe's classic films. Want something more serious? Money Monster features as much concerned-looking George Clooney as you could ask for.
There's nothing better after a long day at work than getting cosy and putting on Netflix. The eternal problem though is, what should you watch?
With quite literally thousands of shows and movies to choose from, you can become exhausted from endlessly browsing before you've even hit play.
But fear not, we're here to help you out. We've collected together a list of the top TV shows and movies that have been recently added to the service. It's your quick fix solution to all of that movie streaming fatigue.
Be sure to keep checking in if you want to avoid relying on Netflix's algorithms to show you what's hot and what's not on the streaming service.
New movies on Netflix this week
Money Monster: Jodie Foster's Money Monster is one of those ever-so-prescient films that taps into several tensions bubbling under the surface of US culture, and western culture more generally. A small-time investor who has lost all his money trading stocks breaks into the TV studio and holds up the crew with a gun.
Economic inequality, gun law and the influence of media are tangled up in Money Monster, making it more of a thought-provoker than your average thriller. It functions well as a tense small-scale blockbuster too, though.
The movie tips over into righteousness at times, but if you enjoy leads Julia Roberts and George Clooney you shouldn't find it too hard to suck that up and bob along with Money Monster's flow.
Monty Python's Life of Brian: Monty Python has come to Netflix. You can watch Life of Brian, Monty Python and the Holy Grail and The Meaning of Life right now. We could spend all day arguing over which is best, but for this list let's settle with Life of Brian as the film that made the most cultural impact.
Life of Brian is a 1979 comic satire based on the story of Jesus. Despite being a rather silly, it was accused of blasphemy at the time, causing a number of cuts to the original release. And it's absolutely packed with quotable lines you may well have heard even if you haven't seen the film.
This is a great place to start if you've never watched any of Monty Python's work and want to see what the fuss is all about.
6 Balloons: Now be warned, this movie has been described as 'harrowing' by many online reviews, so if you're looking for an easy watch on a Sunday afternoon opt for Guardians of the Galaxy in the list below instead.
If you're still here, then 6 Balloons follows the story of a brother and sister, played by Dave Franco and Abbi Jacobson, over the course of a day.
It's an intense and upsetting look at drug addiction, relationships and families and how they can come so close to breaking point.
Recently added movies on Netflix
American Psycho: It's a timely addition to the Netflix library, as this cult-classic examination of violence, misogyny, narcissism and consumerism hits the streaming service.
Holding a mirror up to 80s Wall Street culture that resonates just as well with today's moral vapidity, American Psycho was a daring adaptation of Brett Easton Ellis's starkly terrifying novel. Christian Bale perfectly captures the nihilistic Patrick Bateman – all surface, no feeling as he literally tears his yuppie peers apart limb by limb. It's not an easy watch, but there's a dark humour to the film that gives you just enough breathing space between the bloodlust.
Guardians of the Galaxy: Want a fun superhero movie to watch? You can't do better than the first Guardians of the Galaxy. It turned Chris Pratt from a funny TV character actor into an A-list movie star, and has greater of a sci-fi influence than other Marvel films.
There's more than a hint of Star Wars-flavoured magic to this 2-hour blockbuster. It's a great way to show off a high-end TV's skills.
Guardians of the Galaxy is also very funny, and Pratt doesn't hog all the best lines. Dave Bautista's Drax is hilarious and Vin Diesel makes a surprise appearance as a talking tree. Who can only say "groot". Trust us, it makes more sense in context.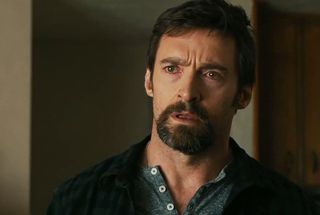 Prisoners: Long before Denis Villeneuve started wow-ing us all with the unnerving crime action Sicario, sensational sci-fi movie Arrival and beautiful Blade Runner sequel, he directed Prisoners.

It's a heart-stopping crime thriller with a brilliant cast, including Hugh Jackman and Jake Gyllenhaal. The story is about a child abduction, so be warned if that kind of content is a bit too close to home for you.
It may not be his best movie, but it's a crime thriller mystery packed with twists, turns and some exceptional performances from its stars.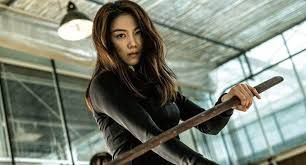 Villainess: This South Korean action movie follows the story of Sook-hee, an ex- assassin with a thirst for revenge when two men from the past pay her a surprise visit.
As you'd probably expect, it's not one for the faint-hearted, as Sook-hee leaves a trail of gore, violence and plenty of bodies on her quest.
It's been applauded for its heart-pounding action choreography, unconventional narrative structure and has even been described as Kill Bill meets La Femme Nikita.
The Witch: Some were disappointed when they went to see The Witch at the cinema in 2015. Trailers sold it as a straight-up horror film. But it's a quieter, more meditative film that relies on the slow development of a creepy mood rather than cheap jump scares.
The son of a farming family in 1600s New England disappears. Folk tales of a witch who lives in the woods beyond their property lead the parents to think their daughter may be to blame.
Part slow horror, part an exploration of the behaviour around witch trials of centuries past, The Witch is a fantastic watch. Just don't hit the play button, popcorn in hand, expecting B-movie thrills.
Annihilation: Netflix's exclusive movies haven't had the best run of late. The critics did not like Mute or Bright. But they absolutely love Annihilation. This sci-fi film has been called one of the best in a decade.
Natalie Portman is Lena, a scientist and ex-solider who investigates the Shimmer, an expanding wall of light that has appeared in the US's deep south. It's an intelligent and disturbing film we kinda wish we could have seen at the cinema.
Annihilation was directed by Alex Garland, writer/director of 2014's Ex Machina. The man knows his sci-fi.
A Silent Voice (UK): Every story seems to get more charming when passed through the filter of Japanese animation. A Silent Voice is the tale of a young man called Shoya Ishida who tries to reconnect with a deaf girl he bullied in his school years.
Unlike the body-swapping Your Name there's no grand high concept here, but there is real charm. And, as is often the case, the Japanese aesthetics help to avoid the cloying sentimentality that might arise if this story was made by the US studio system. Don't miss this if you like grown-up animated movies.
New TV shows on Netflix this week
Money Heist: Don't let the creepy photo above fool you, this isn't a horror flick but instead it's a fast-paced crime drama from Spain.
It follows the story of eight thieves who have taken hostages inside the Royal Mint of Spain. Orchestrated by a mysterious man known only as El Profesor (The Professor), the goal is to print 2.4 billion euros - the biggest heist in history.
The problem is they'll need 11 whole days to do that and have the hostages and police to contend with.
Recently added TV shows on Netflix
Lost in Space: Netflix has remade the 60s sci-fi minor classic Lost in Space. It's a space drama centred around a family rather than your standard starship crew.
They crash land on an alien planet and have to survive. Netflix has applied its usual high production values to make this reboot far glossier than the 60s original.
It may not be an instant all-time classic but it's worth a watch and features some excellent sci-fi eye candy.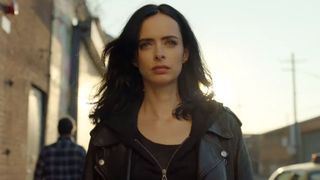 Jessica Jones (Season 2): Netflix's Marvel march continues with the return of ass-kicking private eye Jessica Jones – fittingly making her comeback coinciding with International Women's Day.
Last seen in the divisive The Defenders spin-off show, here's hoping Jessica Jones returns to that first series' strengths, offering a more physiologically-driven narrative than the smackdown-focussed Daredevil, Luke Cage and god-awful Iron Fist.
Altered Carbon: Netflix's latest big-ticket TV extravaganza, Altered Carbon is a big-budget production worthy of Hollywood. A sci-fi spectacular, this dystopian cyberpunk series is based on the lauded Richard K. Morgan novel of the same name.
Consciousness has become a commodity to be uploaded. Bodies are replaceable, industrially built "sleeves". There are obvious shades of Blade Runner and Ghost in the Shell to this murder mystery. But it's rare to see the cyberpunk genre expanded to an ongoing series, so it'll be interesting to see if the tropes of the genre hold out over an extended run.
Need more Netflix recommendations? Try these in-depth run downs of the best of the best Netflix content:
Is Netflix better than Amazon Prime Video? Watch our comparison video below.