[Update: The long-awaited second season of Queer Eye has landed on Netflix this past week, as has Duncan Jones' fantasy action adventure, Warcraft, and Stranger Than Fiction, starring Will Ferrell.]
Many of us know first hand that the huge choice of TV shows and movies on Netflix means that sometimes it can take hours of mind-numbing browsing before you settle on something to watch. And when that something turns out to be less-than-average, it can be really frustrating - that's no way to spend your downtime.
We're here to help you if you're feeling tired of finding mediocre recommendations on Netflix that aren't for you. Every week we bring you the best-of-the-best to watch on Netflix, from brand new TV series that have just landed on the service, to the best classic movies that have only just been made available, you'll find it all.
We update this list each and every week, so be sure to keep checking in if you want to avoid relying on Netflix's algorithms to show you what's hot and what's not on the streaming service.
New movies on Netflix this week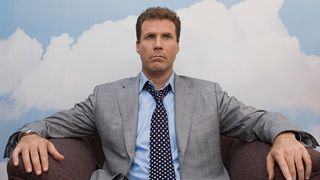 Stranger Than Fiction: A quirky tale about a man called Harold Crick (played by Will Ferrell) who lives a normal, kinda dull existence and one day begins to hear someone narrating his life. Everything about the narration is super accurate, but when it reveals he's doing to die soon he tries to find the author to stop her, well, killing him off.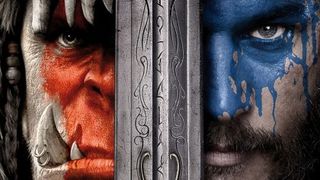 Warcraft: When Warcraft first came out it received mixed reviews and in many ways was a financial disappointment. But this action movie, based on the video game of the same name, from Duncan Jones is really compelling for fans of fantasy, monsters and otherworldly evils. Don't expect flawless performances, but do expect your fair share of magical spells, orcs and sprawling battle scenes.
Recently added movies on Netflix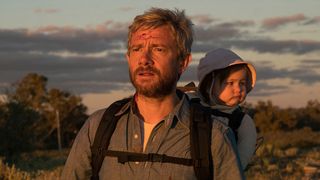 Cargo: Martin Freeman stars in this Australian post-apocalyptic thriller that's based on a short film of the same name. It's about a world that's been taken over by a zombie virus and a husband and wife who are trying to survive with their young daughter. They've managed to stay uninfected so far because they've been living on a houseboat, but as you can imagine, that all changes.
It's been mostly praised by critics, who said they enjoyed its refreshing take on the zombie genre, its emotional depth and Freeman's performance.
The Punisher: Based on the Marvel comic book character of the same name, this movie is all about Frank Castle, an FBI agent who becomes a vigilante assassin when his family are murdered.
There's been another version of The Punisher since this one, and the recent Netflix TV series. Arguably they're both a little better than this one, but it's still a good action flick and worth watching if you're a big fan of John Travolta, who plays bad guy Howard Saint.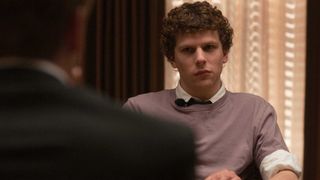 The Social Network: Before its release, it was hard to imagine that a film about the foundation of Facebook would be all that interesting. It's just going to be about some nerdy-coder kids who got rich quick right?
Wrong. Well, sort of wrong at least. The Facebook story is far more intriguing than you'd imagine – where there's money to be had, there's ambition to follow and backs to be stabbed. Director David Fincher and writer Aaron Sorkin pull together a taut, thrilling look at how the world's biggest network of friends tore apart the lives of those once-pals who built it.
Taxi Driver: Are you talkin' to me? I said, are you talkin' to me? No? Well, OK then – you should be listenin' instead. If you've never seen Taxi Driver before, it's arrival on Netflix gives you no excuses not to. Unless you don't have a Netflix account, in which case, what are you even doing here?
Taxi Driver is perhaps the quintessential Robert De Niro performance, and arguably the most memorable film of director Martin Scorsese's career. It follows the life of the increasingly-unhinged Travis Bickle, a taxi driver increasingly disillusioned by the harsh reality of New York's post-Vietnam streets. Keep an eye out for an incredibly harrowing early performance from a young Jodie Foster, too.
Money Monster: Jodie Foster's Money Monster is one of those ever-so-prescient films that taps into several tensions bubbling under the surface of US culture, and western culture more generally. A small-time investor who has lost all his money trading stocks breaks into the TV studio and holds up the crew with a gun.
Economic inequality, gun law and the influence of media are tangled up in Money Monster, making it more of a thought-provoker than your average thriller. It functions well as a tense small-scale blockbuster too, though.
The movie tips over into righteousness at times, but if you enjoy leads Julia Roberts and George Clooney you shouldn't find it too hard to suck that up and bob along with Money Monster's flow.
Guardians of the Galaxy: Want a fun superhero movie to watch? You can't do better than the first Guardians of the Galaxy. It turned Chris Pratt from a funny TV character actor into an A-list movie star, and has greater of a sci-fi influence than other Marvel films.
There's more than a hint of Star Wars-flavoured magic to this 2-hour blockbuster. It's a great way to show off a high-end TV's skills.
Guardians of the Galaxy is also very funny, and Pratt doesn't hog all the best lines. Dave Bautista's Drax is hilarious and Vin Diesel makes a surprise appearance as a talking tree. Who can only say "groot". Trust us, it makes more sense in context.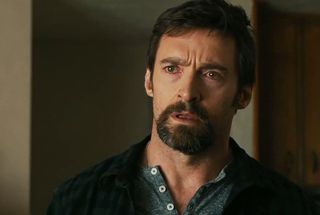 Prisoners: Long before Denis Villeneuve started wow-ing us all with the unnerving crime action Sicario, sensational sci-fi movie Arrival and beautiful Blade Runner sequel, he directed Prisoners.

It's a heart-stopping crime thriller with a brilliant cast, including Hugh Jackman and Jake Gyllenhaal. The story is about a child abduction, so be warned if that kind of content is a bit too close to home for you.
It may not be his best movie, but it's a crime thriller mystery packed with twists, turns and some exceptional performances from its stars.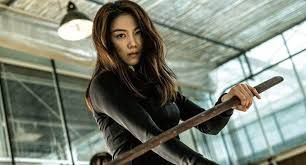 Villainess: This South Korean action movie follows the story of Sook-hee, an ex- assassin with a thirst for revenge when two men from the past pay her a surprise visit.
As you'd probably expect, it's not one for the faint-hearted, as Sook-hee leaves a trail of gore, violence and plenty of bodies on her quest.
It's been applauded for its heart-pounding action choreography, unconventional narrative structure and has even been described as Kill Bill meets La Femme Nikita.
The Witch: Some were disappointed when they went to see The Witch at the cinema in 2015. Trailers sold it as a straight-up horror film. But it's a quieter, more meditative film that relies on the slow development of a creepy mood rather than cheap jump scares.
The son of a farming family in 1600s New England disappears. Folk tales of a witch who lives in the woods beyond their property lead the parents to think their daughter may be to blame.
Part slow horror, part an exploration of the behaviour around witch trials of centuries past, The Witch is a fantastic watch. Just don't hit the play button, popcorn in hand, expecting B-movie thrills.
Annihilation: Netflix's exclusive movies haven't had the best run of late. The critics did not like Mute or Bright. But they absolutely love Annihilation. This sci-fi film has been called one of the best in a decade.
Natalie Portman is Lena, a scientist and ex-solider who investigates the Shimmer, an expanding wall of light that has appeared in the US's deep south. It's an intelligent and disturbing film we kinda wish we could have seen at the cinema.
Annihilation was directed by Alex Garland, writer/director of 2014's Ex Machina. The man knows his sci-fi.
A Silent Voice (UK): Every story seems to get more charming when passed through the filter of Japanese animation. A Silent Voice is the tale of a young man called Shoya Ishida who tries to reconnect with a deaf girl he bullied in his school years.
Unlike the body-swapping Your Name there's no grand high concept here, but there is real charm. And, as is often the case, the Japanese aesthetics help to avoid the cloying sentimentality that might arise if this story was made by the US studio system. Don't miss this if you like grown-up animated movies.
New TV shows on Netflix this week
The second season of Queer Eye: One of the most positive shows you will ever watch, Queer Eye reboot's the original show but adds one key ingredient: it's not just the person's clothes that get a makeover but their well-being too. Over the course of the first season - which is a far-too short eight episodes - there is nary a criticism in sight, rather than an enforcement of positivity which is welcomed like a warm hug. And FINALLY the second season is here, bringing you attitude, laughs and plenty of fun just in time for summer.
Recently added TV shows on Netflix
The final episode of Sense8: If you thought Sense8 had been cancelled, well, you're technically not wrong. It initially was, but in a testament to how effective public protests and petitions can be, the sci-fi series has returned for a one-off, two-hour finale. It's an emotional moment for long-term Sense8 fans because they get to say a proper farewell to a series they never thought they'd get to see ever again.
Arrested Development (Season 5): The highly-anticipated TV show is back for a fifth season, which does what it does best: showing us the dysfunctional Bluth family in all its ridiculous and hilarious glory.
Although most critics have only seen the first half of the season so far, general feelings are that it's a good season. Not the best, but better than some of the more recent seasons as it brings the cast back together again. In many ways it feels like being taken back to the first few seasons, which we think were the best ones anyway.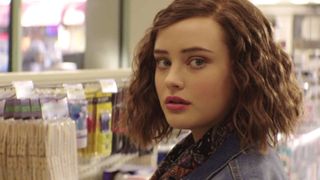 13 Reasons Why (Season 2): The first season of Netflix Original 13 Reasons Why was released in 2017. This week the second season has landed, which looks at the events that unfolded right after the first one.
The show is a US-based high school drama that revolves around a high school student called Clay Jensen and his friend Hannah Baker. Hannah died by suicide, and the first season looked at the 13 reasons why that happened.
As you'd expect, a lot of the topics and themes in 13 Reasons Why might be distressing for some viewers. So bear that in mind if you're planning on watching it soon - and consider who you're planning on watching it with, too.
Dear White People Vol 2: Hot on the heels of the successful first series (based on the satirical 2014 film of the same name) comes season 2 of Dear White People.
Back on Winchester University campus, it starts with a somewhat more dramatic start than the comedic nature of the series suggests, with the aftermath of Reggie's series one confrontation coming back to haunt him. Don't worry though, the laughs are still here to be had, biting through the US's charged racial discourse of the moment.
Money Heist: Don't let the creepy photo above fool you, this isn't a horror flick but instead it's a fast-paced crime drama from Spain.
It follows the story of eight thieves who have taken hostages inside the Royal Mint of Spain. Orchestrated by a mysterious man known only as El Profesor (The Professor), the goal is to print 2.4 billion euros - the biggest heist in history.
The problem is they'll need 11 whole days to do that and have the hostages and police to contend with.
Lost in Space: Netflix has remade the 60s sci-fi minor classic Lost in Space. It's a space drama centred around a family rather than your standard starship crew.
They crash land on an alien planet and have to survive. Netflix has applied its usual high production values to make this reboot far glossier than the 60s original.
It may not be an instant all-time classic but it's worth a watch and features some excellent sci-fi eye candy.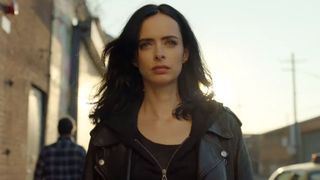 Jessica Jones (Season 2): Netflix's Marvel march continues with the return of ass-kicking private eye Jessica Jones – fittingly making her comeback coinciding with International Women's Day.
Last seen in the divisive The Defenders spin-off show, here's hoping Jessica Jones returns to that first series' strengths, offering a more physiologically-driven narrative than the smackdown-focussed Daredevil, Luke Cage and god-awful Iron Fist.
Altered Carbon: Netflix's latest big-ticket TV extravaganza, Altered Carbon is a big-budget production worthy of Hollywood. A sci-fi spectacular, this dystopian cyberpunk series is based on the lauded Richard K. Morgan novel of the same name.
Consciousness has become a commodity to be uploaded. Bodies are replaceable, industrially built "sleeves". There are obvious shades of Blade Runner and Ghost in the Shell to this murder mystery. But it's rare to see the cyberpunk genre expanded to an ongoing series, so it'll be interesting to see if the tropes of the genre hold out over an extended run.
Looking for more Netflix recommendations? Try these in-depth run downs of the best of the best Netflix content:
Is Netflix better than Amazon Prime Video? Watch our comparison video below.