The best broadband and TV deals in September 2023
Find the best prices for your perfect TV and broadband package.
Broadband and TV deals offer you a simple, affordable way to get both your internet and TV packages sorted in one convenient subscription. While the best broadband deals on the market can provide you with significant savings on your internet, you still need to pay extra for TV. If you want premium channels such as Sky Sports, then it may still work out more expensive to buy your broadband an TV separately.
So, not only are broadband and TV deals convenient, but they can also provide cost savings. Plus, with everything from basic Freeview options to all-inclusive packages featuring Sky Cinema and TNT Sports available, you'll likely find that there's an option that suits your needs.
The best option for you will likely be determined by your budget. If you just want the basic channels and some average speeds, you can get broadband and TV at a very low monthly cost. However, if you know you want the works, then the likes of BT, Virgin and Sky can go all out... for a price.
If you already have an idea of what you want, simply use our comparison chart below to find your ideal option. If you're still unsure and want to find out more, you're in the right place!
In this guide, we've broken down everything you need to know about speeds, channels, different providers and much more. And if you're not sure if you want TV as well, check out our broadband deals and fibre broadband deals guides for more information about the best broadband-only offers available in your area.
Loading...
Which provider has the best broadband and TV deals?
BT: best all-round package
Virgin: fastest broadband speeds
Plusnet: cheapest bills
Sky: best quad-play provider
Vodafone: fibre and TV at low prices
What should you look for in broadband and TV deals?
What broadband speed will I need?
When it comes to selecting a new broadband deal, you'll notice that a wide range of speeds are available. These range from the slowest ADSL plans all the way up to lightning-fast gigabit broadband packages.
But, deciding which speeds you need can be difficult if you're not familiar with technical terms and acronyms like 'megabits per second' (Mbps). To help you get a much better idea, we've put together this quick rundown. If you need a more in-depth analysis, head over to our 'What broadband speed do I need?' guide.
ADSL:
This is the slowest form of broadband available and it tends to offer speeds averaging 10-12Mbps. This is because ADSL connections use copper wires (rather than fibre optic cables) and therefore can't get faster speeds.
These speeds will work fine for smaller households that only use the internet for basic streaming, emailing and general internet searching. However, you'll start to struggle if you have smart home devices or big download requirements. Although ADSL packages used to be the most popular options on the market, they're now being phased out. As a result, you may find that ADSL deals are unavailable in your area.
Fibre:
As ADSL deals continue to be phased out, fibre deals are quickly becoming the most popular option on the market. Fibre broadband can often offer average download speeds of between 35 and 66Mb/s, allowing you to stream in HD, game and work from home, all while generally not facing too many problems with buffering and lag.
If you are in a larger household, fibre broadband may struggle due to lots of devices operating at the same time, especially if multiple downloads are occurring simultaneously. So, if you live in a particularly large home or you have a family where multiple members love to watch Netflix or download in HD, you may need a quicker package.
To find out more about fibre broadband, check out 'What is fibre broadband?'.
Full Fibre:
Full Fibre deals work well for larger, more connected households. These deals tend to start at speeds of around 100Mb/s, making them more popular with people who work from home full-time, or anyone who has to download a lot of large files or plays a lot of games.
Full fibre deals are essentially a more capable version of fibre deals. They allow you to connect more devices, face less lag and power through downloads and uploads quicker.
Gigabit:
Gigabit deals are the pinnacle of what full-fibre broadband connections can offer. If you can receive a gigabit connection, it will be lightning-fast, as a gigabit connection refers to the deal allowing you to receive speeds of around 1Gbps.
However, although these speeds are the quickest on the market, before you take out an ultrafast package you should ensure you really need these speeds. This is because deals like these can be pricey, and many households will not require the full capacity of a gigabit broadband offer, so you may be better off looking at higher-end full fibre broadband deals instead.
What contract length should I go for?
When it comes to broadband and TV deals, a few different contract lengths are available. However, you should be aware that although some broadband contracts only last for one month, broadband and TV deals will usually require a longer commitment due to the expanded number of commitments you are making.
Generally speaking, most TV and broadband contracts last for 24 months. However, a number of 18-month plans are out there from the likes of Virgin and TalkTalk. Unfortunately, 12-month plans are a lot more rare. That said, both EE and NOW Broadband occasionally offer them.
Whichever length of contract you end up going for, make sure that you switch providers or renegotiate your contract when it ends. If you continue past your contract, you could be hit with inflated costs.
What channels are available?
In the UK, a huge number of channels are available, however, not all packages offer each channel. The standard and bare minimum is Freeview TV, but most brands offer a different collection of channels, depending on the plan you choose.
Freeview:
Freeview is the basic TV package and you don't need to get a broadband and TV plan to watch it - you simply need a TV licence. However, some of the cheapest broadband and TV plans include a TV box that allows you to watch Freeview alongside other select channels.
Apple TV+:
This has become quite a popular option amongst broadband providers. Instead of offering you a TV package, your provider instead includes an Apple TV+ subscription with your internet.
This gives you access to Apple TV+ shows and allows you to access Netflix, YouTube and more from your TV (if you already have subscriptions to those platforms).
Top five providers for channels
1. Sky
2. Virgin
3. BT
4. TalkTalk
5. Now Broadband
NOW TV Passes:
This is very similar to the Apple TV setup. Both BT and NOW offer NOW TV passes instead of a TV plan. With BT, you'll also get Freeview TV access, but NOW Broadband just includes the passes.
Passes can give you access to channels across Sky Sports, Sky Cinema, and Sky Entertainment, and with choices available as to which you go for, you can normally find a great deal to keep you entertained without any unwanted extras.
Virgin:
With Virgin, there are lots of different TV plans available to you, all of which come with Freeview at minimum as you would expect. These plans range from basic options with 100 channels to their 'Ultimate Volt' package, which includes over 230 channels for you to choose from.
There are also options for movie fans with Sky Cinema, Sky Sports packages with all of the Sky Sports channels or even a plan that includes all of Sky Cinema, Sky Sports, and channels like Cartoon Network, Comedy Central and much more.

Sky:
Sky has one of the largest collections of channels available. Unlike Virgin, however, it has a bit more choice. Instead of choosing pre-decided packages, you are able to choose the packages you want like Sky Sports, Documentaries or maybe a focus on HD channels, meaning you can ensure a great value broadband and TV deal by avoiding the channels you simply won't watch.
Where to get Sky and BT TV channels: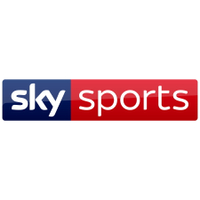 Which broadband and TV packages include Sky Sports?
Sky Sports has long been the destination for serious sports fans. Sky built its reputation in the 90s as the only place to watch Premier League football. Today, you'll also need to grab a Sky Sports subscription to watch cricket, the golf majors and the Formula One season.
You can add Sky Sports when you sign up to select packages with the following providers:
- Sky Broadband
- BT Broadband
- Virgin Media
- NOW Broadband

---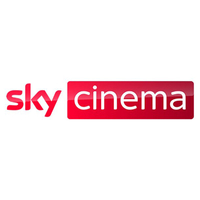 Which broadband and TV packages include Sky Cinema?
Formerly known as Sky Movies, Sky Cinema features more films than you can shake a stick at. And it doesn't matter whether you like a laugh, crave nail-biting action or enjoy having your spine chilled - Sky Cinema channels include Comedy, Disney, Crime & Thriller, Sci-Fi & Horror and Premiere for all the best new flicks.
You can add Sky Cinema when you sign up to select packages with the following providers:
- Sky Broadband
- BT Broadband
- Virgin Media
- NOW Broadband
---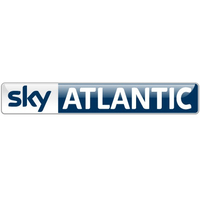 Which broadband and TV packages include Sky Atlantic?
You don't need us to tell you that we're in a golden age for television drama and box sets. Sky Atlantic is the network's way to make the most of the small screen's new wave of high-quality broadcasting from the US. With shows like Westworld, Chernobyl and Game of Thrones in their rich history, Sky Atlantic is the kind of channel many will want.
You can add Sky Atlantic when you sign up to select packages with the following providers:
- Sky Broadband
- BT Broadband
- NOW Broadband
---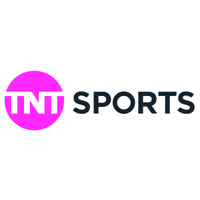 Can I get TNT Sports with my broadband and TV package?
If you sign up for a BT internet deal, you can add TNT Sports to your package for only £10 per month. You'll then gain access to TNT Sport's exclusive coverage of Premier League and Champions League football, as well as Premiership Rugby.
Virgin Media also allows you to add TNT Sports to your broadband plan. You simply have to choose a Virgin plan that includes TNT Sports, such as the Biggest TV bundle.
On top of this, if you choose a Sky broadband and TV bundle, you can also add TNT Sports to your deal as an optional extra, which does unfortunately does mean paying more, but is definitely worth it for those looking for a complete sporting experience.
Which providers offer broadband and TV deals?
While not all broadband providers offer broadband and TV deals, most of the big-name brands do. You'll see BT, Sky, Virgin, TalkTalk, EE and more pop up on your search. However, each brand does it differently.
As we said above, some simply offer Freeview, some include TV subscriptions like Apple TV or Now Entertainment, and some go all in with hundreds of available channels. Here's a quick rundown of exactly what each provider offers, so you can make an informed decision: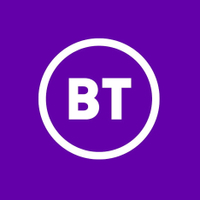 BT
BT keeps its broadband and TV deals pretty simple. The company's Entertainment package includes NOW Entertainment, Netflix and around 100 channels. Meanwhile, its Big Entertainment package also includes every Sky Cinema channel with NOW Cinema. With BT, football fans can take out a Sport package or a Big Sport deal (Big Sport also includes every Sky Sports channel with NOW Sports). Finally, TV lovers can combine everything from Big Entertainment and Big Sport with a VIP package.

See the best BT broadband deals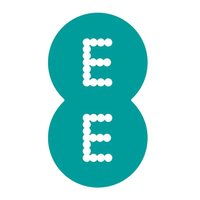 EE
EE technically offers broadband and TV deals and what we mean by that is, it offers Apple TV 4K as an add-on to its broadband. This is a lot like Netflix or NOW TV, but with Apple TV exclusive shows. Through the App Store on Apple TV, you can watch Prime Video, TNT Sports, BBC iPlayer and more... but you do have to pay for all of these separately.

See the best EE broadband deals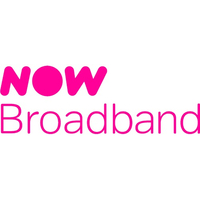 NOW Broadband
NOW Broadband is one of the cheapest options for broadband and TV in the UK. The company uses its NOW passes to give you TV access. This includes NOW Entertainment, NOW Cinema and NOW Sports. Considering how affordable these are, they are a great way to watch hit shows like Game Of Thrones, Breaking Bad and more.

See the best NOW broadband deals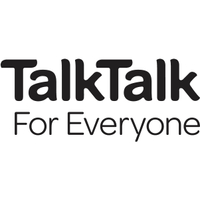 TalkTalk
TalkTalk often comes out as the cheapest provider of broadband and TV deals. The company provides a plan with just Freeview or options with NOW TV passes, including Cinema and Sport options.

See the best TalkTalk broadband deals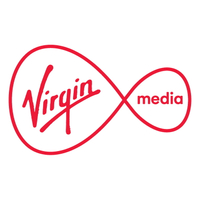 Virgin
Virgin is arguably the best overall provider of broadband and TV deals. This is because it: a) offers the widest range of speeds, going all the way up to 1 gigabit per second and b) has a wide range of TV plans that include anything from 100 to almost 250 channels, including many of those offered to Sky subscribers, such as Sky Sports. However, Virgin isn't as readily available across the country as other providers.

See the best Virgin broadband deals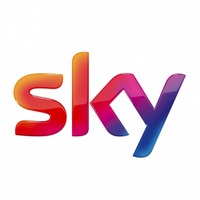 Sky
Sky is a lot like Virgin when it comes to broadband and TV deals, but with more customisation. Where Virgin offers you pre-selected packages, Sky lets you pick and choose what you want and it's more readily available than Virgin. However, Sky can very quickly rack up the costs and at the higher-end is one of the most expensive options around.

See the best Sky broadband deals

Sign up to receive daily breaking news, reviews, opinion, analysis, deals and more from the world of tech.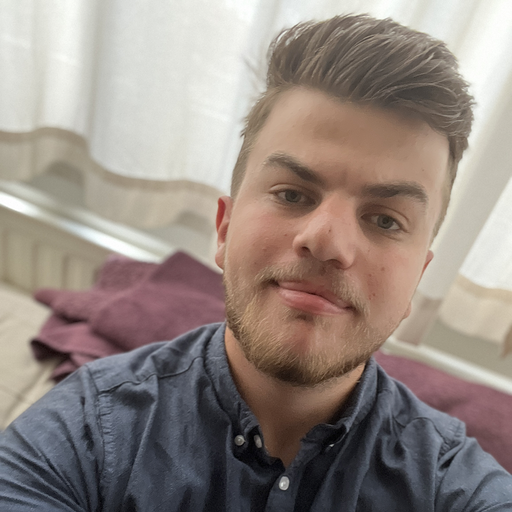 Rob is the Mobile and Broadband Deals Editor for TechRadar. Coming from years of experience working with phones on shop floors and giving customers the best deals on their tech, Rob is the dream adviser for readers looking to save money on top mobiles, accessories and broadband no matter what their needs are. Whether it's helpful information and expertise, niche benefits, or simply finding the best value for money, Rob has the know-how to guide you in the right direction towards your next tech endeavour. Outside of work, you'll find Rob on the tennis courts, in the gym, or diving into the biggest and best games of the year.