Broadband deals are now cheaper than ever before. In fact, if you're not too bothered about speed, you can get yourself online for around £15 per month.
Even if speed is a factor for you, great deals are still available. After all, there are a number of affordable fibre plans on the market and you can find a few offers in the £20 region.
If you're ready to score a cheap broadband only deal, you'll be thrilled to hear that we've found the cheapest internet offers in the UK and listed them below.
Loading...
Which cheap broadband plan is best?
Which provider has the cheapest broadband deals?
Plusnet: frequently the UK's cheapest
Virgin: lowest prices on super-fast fibre
Now Broadband: cheap plans for broadband and TV
Vodafone: affordable offers on fibre internet
TalkTalk: excellent prices across ADSL, fibre and TV
What should you consider in cheap broadband?
What kind of speeds do I need?
There are several levels of speed available when it comes to broadband. As you may expect, the cheapest options tend to fall on the slower end. If you're wanting to stick to a tight budget, you'll be looking at an ADSL connection. However, if you have slightly more to spend or require quicker downloads, fibre will be better for your needs.
ADSL speeds - average 10-11Mbps:
An ADSL connection is what you'll receive with most cheap broadband plans. With this connection, you'll usually receive speeds averaging 10-11Mbps.
An ADSL connection will be perfectly fine if you're just using the internet for light SD streaming, emails, searching the web and other similar tasks. However, if you're looking to do more than that, live in a big household or have a lot of gadgets connected at the same time, this kind of connection is going to struggle.
Fibre speeds - average 34-37Mbps:
Fibre is the next step up in terms of speed. These connections tend to average around 34-37Mbps. This jump is significant and deals don't tend to cost too much more. As a result, a fibre connection is the option we advise most people to go for.
Not only will a fibre connection allow you to stream in HD with a lot less buffering, but it will be great for working from home. It's also perfect for houses with lots of smart gadgets or if there are 3 or more people using the internet at once.
Faster than fibre:
You can get packages that are faster than fibre, but they do cost significantly more. Faster fibre and ultrafast internet are upgraded versions of the above, but they can typically cost well in excess of £40 a month. It's rare that you'll encounter cheap broadband deals that offer you speeds above 50Mbps. Anything less than £35 per month should be seen as a good deal.
Should I get ADSL or upgrade to fibre?
If you're after the absolute cheapest prices around, you're going to have to stick with ADSL, which is this is the slower form of broadband.
While this will work for some, it's going to prove too slow for most people's needs. If you use the internet to stream in HD or you have multiple people trying to get online at once, then the upgrade to fibre internet will be a necessary move.
Luckily, fibre is now readily available in almost the whole country. It has also come down in price significantly over time, with some plans only costing slightly more than ADSL. For this reason, we recommend considering fibre packages. Although you may find that your costs are lower with ADSL, the speeds could inconvenience you.
What length contracts are available?
Broadband contracts tend to last for 12 months, 18 months or 24 months. Some providers also offer 30-day rolling contracts. However, these tend to be far more expensive.
24-month contracts have quickly become the most common option with BT, Vodafone and TalkTalk. However, other providers such as Plusnet, Onestream and a few other brands offer multiple 12-month plans.
Most cheap broadband deals usually last for 18 months or 24 months. This is because many broadband providers are willing to offer incentives so you're willing to lock in for longer. That said, some cheap broadband plans do only last for 12 months, so keep an eye out.
Can I include TV or a phone line with cheap broadband?
While phone lines and TV plans can up the price of your broadband contract significantly, some cheap bundle options are usually available.
If you're interested in a phone line, then you'll be pleased to know that most internet plans include one in some form. However, if you'd like anytime calls, you will often need to pay an extra monthly fee or opt for a more expensive package.
If it's a broadband and TV bundle you're after, both Virgin and Now Broadband offer some excellent options. But of course, these deals do still cost significantly more than a broadband only deal. Use our broadband and TV deals guide to find out more.
Are there any cheap alternatives to broadband?
While broadband is going to be the obvious choice for most people, there are other affordable ways to get internet in your home. These can be more flexible, more affordable or just more convenient for where you live.
4G and 5G home broadband
This is the closest you're going to get to an alternative for broadband. 4G home broadband is a system that utilises a SIM card in a special router to pump internet around your home.
It's a much more flexible option, allowing you to use it anywhere with a plug. On top of this, it is often more affordable, offers more choice with contract lengths and can be used anywhere there is a 4G signal.
Certain brands like EE and Three now also offer 5G versions of home broadband. This is perfect for anyone in a 5G region. However, 5G home broadband is more expensive and coverage is patchy.
Interested in learning more? Then read our guides to 4G home broadband and 5G home broadband to see if these deals are right for you.
Mobile broadband
Mobile broadband is unlikely to be the best alternative to regular broadband. After all, it's the least powerful alternative option and often comes with a router that needs charging.
However, it can be taken on the move, doesn't need to be plugged in and is very affordable. As a result, mobile broadband is a great option if you need a temporary fix or haven't decided which cheap broadband plan to go for yet.
SIM plans
Yes... SIM plans. While they're for your phone and not necessarily designed for mass use in the home, a SIM plan can actually be a great way to get coverage in your household.
This could be the same SIM you use in your phone already. Alternatively, it could be one you get separately and put inside a router for a more affordable option.
There are plenty of great SIM only deals out there, but you'll likely need something with an unlimited data supply.
Cheap broadband deals: provider breakdowns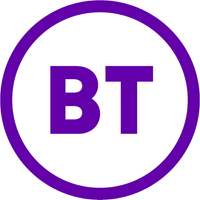 (opens in new tab)
BT Broadband
Granted, BT is by no means the cheapest internet provider. However, the company does frequently throw in massive Mastercard rewards and offers, as well as the the occasional price cut. This means that if you get in there at the right time, you'll receive excellent value.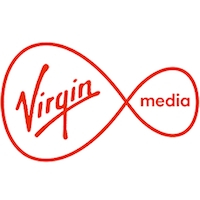 (opens in new tab)
Virgin Broadband
Like BT, Virgin isn't considered as an affordable provider. In fact, the company is widely considered to be one of the most expensive internet service providers out there. However, Virgin is also thought to be one of the best in the country and it often offers tremendous discounts and incentives. As a result, if you can land one of these discounts, you can receive fast and reliable internet at an affordable price.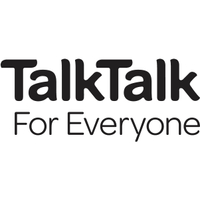 (opens in new tab)
TalkTalk Broadband
TalkTalk is an excellent option if you're searching for a cheap fibre broadband deal. In fact, TalkTalk offers a great range of both fibre packages and ADSL plans, which are often discounted. As a result, TalkTalk may have a claim to being the best value internet service provider around.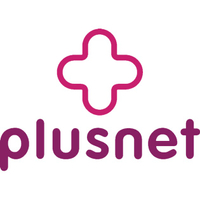 (opens in new tab)
Plusnet Broadband
Plusnet frequently manages to take the top spot for the cheapest broadband deals around. This is because the provider often undercuts the market and offers the lowest prices on both fibre and ADSL packages. On top of this, it also regularly offers Mastercard rewards.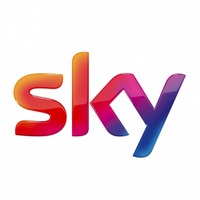 (opens in new tab)
Sky Broadband
Sky is viewed as a premium broadband provider and doesn't tend to offer many cheap deals. In fact, the company is frequently the most expensive provider of internet due to its complicated plans and big add-ons. That said, if you do see a major price drop or you want Sky TV, then it's well worth looking at the company's bundles.