Ultraman
Ultraman is back! The beloved Japanese superhero may have left Earth decades ago, but now, his son Shinjiro (voiced by Josh Hutcherson of The Hunger Games franchise) must rise up and become the new Ultraman in order to protect Earth from alien invaders. Featuring gorgeous CG animation, this modern anime series is packed with drama and intense battles – you won't find any goofy rubber monsters in this show! If you love Netflix's Godzilla anime series, or the classic Guyver anime films, you owe it to yourself to check out Ultraman.
Details: 1 season, 13 episodes per season, 23-25 minutes per episode
Star Wars: The Clone Wars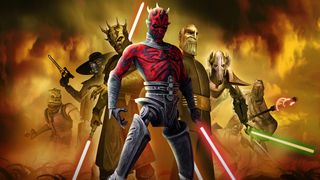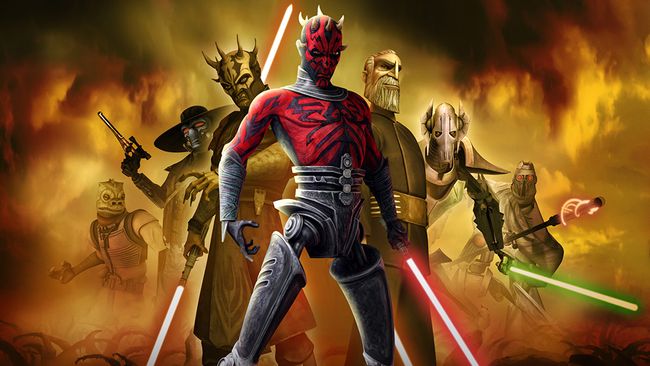 Sure, It's easy to disregard Star Wars: The Clone Wars. It's a Star Wars kids show set during the prequel trilogy (you know, the trilogy that everyone hates), so obviously it doesn't seem like something any self-respecting adult would want to watch. How wrong you would be to assume that, as Star Wars: The Clone Wars is the best the series has been since the original trilogy. Each episode is like an epic mini-movie, with immense scope, fantastic production values, brilliant art design and tight direction. The entire series is available in HD on the service, including a Netflix-exclusive 13 episode season entitled 'The Lost Missions'.
Seasons on Netflix: 6
Castlevania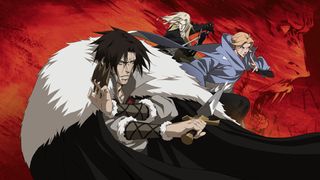 Inspired by the beloved video game franchise of the same name and modelled after Japanese anime, the Netflix Original series Castlevania isn't shy about packing its short four-episode season with as much blood and guts as possible. Produced by noted geek Adi Shankar (Dredd) with animation by the renowned Frederator Studios (Adventure Time), Castlevania sees Dracula (Graham McTavish) wage war on mankind after the senseless killing of the one human he loved. Now, it's up to whip-cracking hero Trevor Belmont (Richard Armitage) to stop him. With comparisons to Game of Thrones, Castlevania is definitely a series made with adults in mind. If you like brutal medieval stories that are willing to explore some seriously dark territory, you're going to love Castlevania.
Seasons on Netflix: 1
Voltron 84
Finished watching Netflix's new Voltron reboot series and crave even more intergalactic action? Well, you're in luck – Netflix has seen fit to drop a whole bunch of classic Voltron episodes from the original series on its service! Rather than just posting them in the order they were released, the episodes have been handpicked by members of the creative team behind the new series. Not only that, each episode is prefaced by a short introduction from the person who picked it detailing why it's important to them. A must-watch for Voltron fans who want to take a stroll down memory lane.
Seasons on Netflix: 1
He-Man and the Masters of the Universe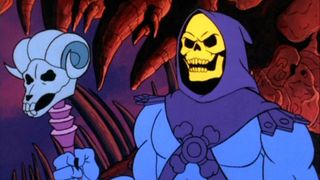 One of the greatest cartoons of the '80s, He-Man and the Masters of the Universe has finally made its way to Netflix Australia! Set on the magical world of Eternia, the show follows Prince Adam, a young man who becomes the superhero He-Man whenever he holds aloft his magic sword and speaks the words: "by the power of Greyskull!" Together with his friends, Teela, Man-At-Arms, Battlecat and Orco, He-Man regularly faces off against the dastardly (and deliciously campy) villain known as Skeletor, who will stop at nothing in his attempts to take over the realm. If you're after a mad rush of nostalgia, He-Man and the Masters of the Universe should do the trick!
Seasons on Netflix: 1
She-Ra: Princess of Power
A spin-off of He-Man and the Masters of the Universe, She-Ra: Princess of Power was originally aimed at girls but works well for just about everyone. She-Ra, or Princess Adora, is He-Man/Prince Adam's sister, and is tasked with protecting the realm of Etheria from the evil tyrant Hordak. With the help of her talking steed, Swift Wind, who turns into a winged unicorn named Spirit, She-Ra leads a rebellion to take back Etheria once and for all. A terrific cartoon with amazing '80s visuals, She-Ra: Princess of Power is as powerful a blast of nostalgia as He-Man before it.
Seasons on Netflix: 1
Rick and Morty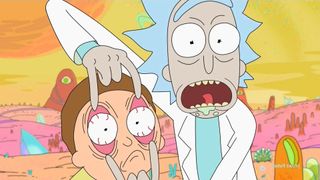 Playing like a hilariously twisted version of Back to the Future, Rick and Morty follows a whiny high schooler and his alcoholic scientist grandfather as they set out on crazy adventures across the Universe. From Dan Harmon, creator of Community, and Justin Roiland, who voices both the titular characters, Rick and Morty is an endlessly clever show that never ceases to come up with mind-blowing stories to tell. This isn't just the best animated sci-fi comedy since Futurama – it's even better. So, grab your Plumbus and strap in, because the second season of Rick and Morty is now available to stream on Netflix Australia!
Seasons on Netflix: 3