Determining what the best Netflix shows are can be a titanic task. There's so much variety on the streaming giant these days that it can be hard to work out what's worth watching.
That's where we come in. Below, you'll find 35 of the best Netflix shows on offer to UK audiences. And, considering that we're pretty good at our job (we think so, anyway), we've ensured that we cater for every kind of TV aficionado. That means that every conceivable genre has been covered on this list, with action, comedy, drama, horror, foreign language, and animation all taking center stage among many others.
This week's entry in our best Netflix shows list is Bling Empire. Yep, we're bringing you another dose of reality TV. But, given that it's one of the few reality-based Netflix series that's actually been acclaimed by critics, it deserves a place on our best series on Netflix list. Well, for this week, at the very least.
If Bling Empire sounds like your idea of a terrible time, though, don't fret. You'll find 34 other options to choose from in our best Netflix shows list. From The Witcher and Squid Game, to Arcane and Friends, there's something for everyone in our article. If you need an easy weekend laying on the couch in front of the TV, then, we've got the goods for you.
Before you dive in, make sure you check out the latest Netflix news. Read up on why Netflix is gearing up to introduce an ad-based subscription to its service, plus when the streamer will officially crack down on password sharing. Alternatively, read up on which movies are leaving Netflix in the next few weeks.
Here are the 35 best Netflix shows available as of May 13, 2022.
Bling Empire
Bling is back, baby. The second season of the hit reality show has landed on Netflix, so fans of a certain disposition can immerse themselves in the world of Los Angeles' uber-rich Asians once more.
For the uninitiated: Bling Empire is a reality TV show that follows a number of wealthy Asian socialites as they enjoy the lavish lifestyle that's on offer in one of the US' most prestigious cities. Think of it as a real-life version of acclaimed movie Crazy Rich Asians, and all of your questions will be answered.
Season 2 sees the likes of DJ/former model Kim Lee, Beverly Hills Plastic Surgery co-founder Christine Chiu, male model Kevin Kreider, and real estate agent Kane Lim enjoy the highs (and lows) of the L.A. scene. Expect plenty of drama and cash to flow in equal measure.
Okay, we admit that Bling Empire isn't traditionally our idea of a good time, but it must be doing something right. The show's first outing holds a 90% certified fresh rating on review aggregator website Rotten Tomatoes (among critics, at least), so it's resonating with someone. Maybe one to binge this weekend and then forget about until the third season inevitably arrives next year. That is, unless you consider it to be one of the best Netflix shows around. In which case, you may want to binge watch it over and over again.
Seasons on Netflix: 2
Grace and Frankie
Grace and Frankie may not be your typical 'must watch' Netflix show but, given its staying power amid the cancellation of other top-tier series over the years, it must have something about it.
The comedy show's premise is a simple one: Grace Hanson (Jane Fonda) and Frankie Bergstein (Lily Tomlin) have their lives turned upside down when their husbands Robert (Martin Sheen) and Sol (Sam Waterston) leave the duo – and, in a surprise twist, for each other. Initially sent reeling by the revelation, Grace and Frankie soon formed an unlikely and unbreakable bond; the pair deciding to face their uncertain futures head-on alongside one another.
82 episodes later, and the show's enduring popularity is plain to see. Fonda and Tomlin's portrayals of ageing women who refuse to let their failed marriages define them – and the freedom it affords them – is a life lesson to admire, and one we should all get on board with.
The show's final 12 entries arrived on Netflix on April 29, bringing its seven-season and eventual 94-episode run to an end. Prepare to laugh and cry in equal measure as we say goodbye to two queens of comedy for the last time.
Seasons on Netflix: 7
Heartstopper
Based on Alice Oseman's graphic novel series of the same name, Heartstopper is a romantic coming-of-age tale that's been hailed as one of the best Netflix shows of recent times.
Heartstopper stars Joe Locke as Charlie Spring, a gentle schoolboy who strikes up an unlikely friendship with Kit Connor's rugby-obsessed Nick Nelson. It isn't long before the pair realize that a blossoming romance is developing between them, however, forcing them to confront (and accept) who they are and what they want out of life and a relationship.
It's an empathetic, sweet, relatable, and sometimes emotional tale about self-discovery, friendship, teen love, and queerness. And, based on its 100% certified fresh critical rating on review aggregator website Rotten Tomatoes – it currently holds a ridiculously high 98% approval rating among general audiences, too – it seems that Heartstopper is worth the hype.
Seasons on Netflix: 1
Russian Doll
Orange Is The New Black's Natasha Lyonne stars in this dark comedy as Nadia, a wisecracking New Yorker who keeps dying and reliving her 36th birthday party in a surreal time loop – much like Groundhog Day.
The show's second season finally dropped on April 20, and sees Nadia and fellow time-traveler Alan (Charlie Barnett) finding themselves able to travel through time, rather than being endlessly trapped in the past experiencing the same day over and over again.
With its cynical and witty examination of living and dying, Russian Doll switches rapidly between laugh-out-loud hilarity and devastating sadness, all the while exploring such an existential topic through a sci-fi lens. It's a must-watch and one of the best Netflix shows to date.
Seasons on Netflix: 2
Better Call Saul
How do you follow up on one of the biggest shows in history? This is how. Better Call Saul is a prequel masterclass to the famous Breaking Bad, filling in the murky backstory of the garishly-dressed hustler lawyer, Jimmy McGill/Saul Goodman, and gradually crafting characters engrossing, unpredictable, and engaging enough to justify its existence in its own right.
This tale of Jimmy's descent into the criminal, drug-infested circles of Albuquerque takes place eight years before that of Walter White and Jesse Pinkman, and is often slower and less action-packed than Breaking Bad. Better Call Saul season 6 Part 1 is available to stream now, with Part 2 set to arrive later this year.
Seasons on Netflix: 6
Human Resources
From the surreal but inventive minds behind popular animated series Big Mouth, Human Resources is a edgy and mature show that lifts the lid on the various creatures that help their human hosts to navigate every day life.
Positioned as a workplace comedy, Human Resources follows numerous races – Hormone Monsters, Shame Wizards, and Depression Kitties to name just three – who are assigned to human adults as a representation of their feelings. Ironically, though, it's these very same creatures whose own humanity and feelings are tested in humorous and sometimes heart breaking fashion.
With an all-star voice cast including former X-Men actor Hugh Jackman, Harry Potter's David Thewlis, and Saturday Night Live's Aidy Bryant, Human Resources is a brilliant show laced with superb jokes and intriguing commentary on the human condition. The show, plus its sibling Big Mouth, have been renewed for extra seasons by Netflix.
Seasons on Netflix: 1
Bridgerton
This bold and sexually-charged Netflix period drama, based on Julia Quinn's romance novels, has quickly become the talk of the 'ton'. It follows a coterie of young socialites as they navigate a season of balls, betrothals, and betrayals in 1813 London – and attempt to outmanoeuvre the mysterious Lady Whistledown, whose 'gossip sheets' are able to make or break a debutante's reputation overnight.
It's largely a blast, with sharp screenwriting, costumes and backdrops bursting with colour, and playful covers of Taylor Swift or Ariana Grande on period-appropriate instruments. Its diverse casting is a relief, too, underlining Bridgerton's willingness to modernise and shake up an often stuffy genre. It's not all smooth sailing, though, particularly in its troublesome treatment of sexual assault in one unfortunately memorable episode in season 1.
Season 2 has just landed on the streamer, so its inclusion in our best Netflix shows list is a necessity. Go and check it out, but don't blame us if you find yourself longing to live in 19th century England after you view it. A spin-off, based around Queen Charlotte, has been announced, too.
Seasons on Netflix: 2
Formula 1: Drive to Survive
Formula 1: Drive to Survive returns to Netflix for its fourth season – and, judging by the sheer amount of drama that went down during the 2021 F1 season, there's plenty to sink your teeth into.
Offering unprecedented behind-the-scenes access, Formula 1: Drive to Survive is a petrolhead's dream. The supercar TV series provides an in-depth peek behind the curtain on the biggest moments and flashpoints in the F1 world, including drive bust-ups and the ongoing race to become the most dominant F1 construction company in the world.
Drive to Survive won't appeal to everyone. But, for those who want even more high-speed action and drama to go alongside F1's yearly Grand Prix circuits, it's a show that shouldn't be missed. Before you start revving those engines, though, check out our thoughts on why sports docuseries should never be scripted.
Seasons on Netflix: 4
Vikings Valhalla
Set 100 years after the events depicted in the History Channel/Prime Video series, Vikings Valhalla focuses on the final decades of the Viking era, which will culminate in their final defeat during the Battle of Stamford Bridge in 1066.
Valhalla follows the rise of three legendary Vikings – Leif Eriksson (Sam Corlett), Harald Hardrada (Leo Suter) and Freydis Eiriksdottir (Frida Gustavsson) – as they become embroiled in the increasingly geopolitical and religious battles taking place in 11th Century England.
Netflix's surprise sequel doesn't really reinvent much of what viewers will have previously seen in History and Prime Video's hit original show. But, if you were a fan of Vikings' historical drama, regular clashing of metal, and study of character and sociopolitics, Valhalla is worth checking out. And so is our chat with the show's cast, which contains some intriguing information about how Valhalla differentiates itself from its predecessor.
The show's first season, comprising eight episodes, is available to stream in full now. Season 2 has finished filming, while a third season will begin production later this year. There's no release date for the series' next installment, though.
Seasons on Netflix: 1
All of Us Are Dead
Based on a web cartoon from South Korean production company Naver, All of Us Are Dead is a coming-of-age horror series that, like Squid Game, is one of the best Netflix shows around. Well, from a foreign language standpoint anyway.
When a South Korean high school becomes ground zero for a zombie apocalypse, students – including Park Ji-hoo's Nam On-jo and Yoon Chan-young's Lee Chung-san – must fight their way to safety. Or, if they're unsuccessful in their escape, become one of the horde's increasing numbers instead.
Comprising 12 episodes between 53 and 72 minutes in length, All of Us Are Dead is a show that you'll need to invest plenty of time in. But, with largely positive reviews lauding its tender tale of high school friendships – albeit a story wrapped in plenty of gore and grisly detail – All of Us Are Dead should be another hit for Netflix's growing South Korean back catalog.
Seasons on Netflix: 1
Archive 81
Inspired by the horror podcast of the same name, Netflix's adaptation of Archive 81 has delighted (and scared) fans and critics alike since its initial release.
Archive 81 stars Mamoudou Athie (Sorry For Your Loss, The Getdown) as Dan Turner, a video archivist who gets pulled into a mystery concerning missing director Melody Pendras (Altered Carbon's Dina Shihabi) and her investigation of a demonic cult.
Unsurprisingly, Archive 81 is full of jump scares and possesses (see what we did there?) a thrilling and somewhat terrifying mystery. It leans heavily into the found footage horror subgenre made famous by the likes of The Blair Witch Project, as well as the James Wan-directed Conjuring film series. Given that Wan serves as a producer on Archive 81, its style, tone and penchant for the supernatural shouldn't come as a huge surprise.
Disappointingly, Archive 81 has been canceled after one season, so there won't be any more entries in this horror series. Still, it's well worth a watch if you haven't checked it out.
Seasons on Netflix: 1
Ozark
Netflix's Breaking Bad-esque family crime thriller was popular before the pandemic – then the arrival of a new season in 2020 seemed to supercharge interest in the show. Jason Bateman plays Marty Byrde, a financial advisor who drags his family to the Missouri Ozarks in order to launder hundreds of millions of dollars, and keep a cartel boss off his back. Laura Linney plays his wife, Wendy, who arguably develops more than any other character over the course of its twist-heavy run.
It's not always an easy viewing experience, but Ozark is a solid prestige drama with a great ensemble cast. Ozark season 4, which was divided into two parts, officially closed out the series.
Seasons on Netflix: 4
Cobra Kai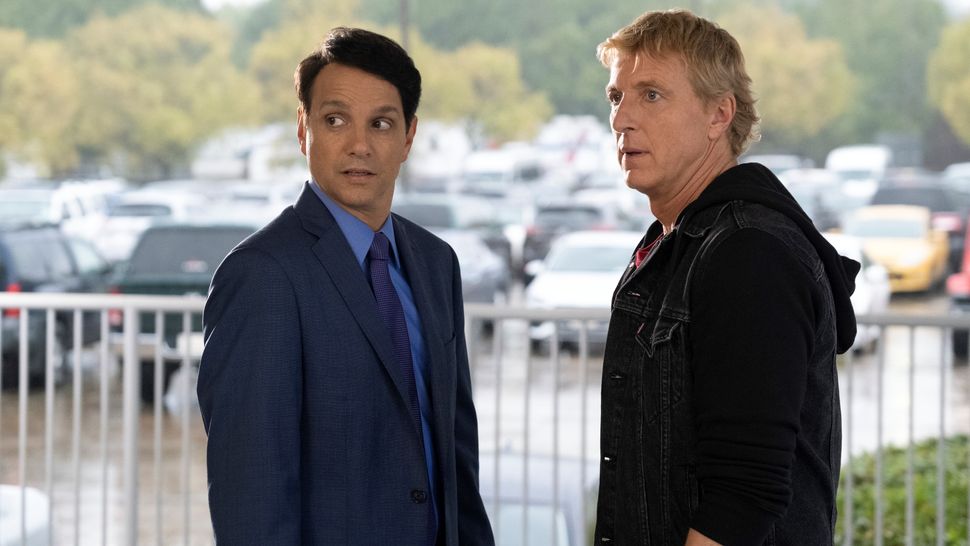 Once a YouTube original, Netflix snapped up the rights to Karate Kid continuation TV show Cobra Kai last year, and turned it into a smash hit. Set 34 years after Johnny Lawrence (William Zabka) was defeated by Danny LaRusso (Ralph Macchio), the former opens the Cobra Kai dojo once more to teach a new generation of kids how to fight. This sparks Johnny and Danny's old rivalry, and the action spins out from there.
If you love Karate Kid, this show is a lot of fun, and both its leads are in surprisingly great condition considering they're each performing fight stunts in their fifties. Season 4 is available now and, as one of the best Netflix shows around, you won't want to miss it. The show's fifth season arrives on September 9.
Seasons on Netflix: 4
The Witcher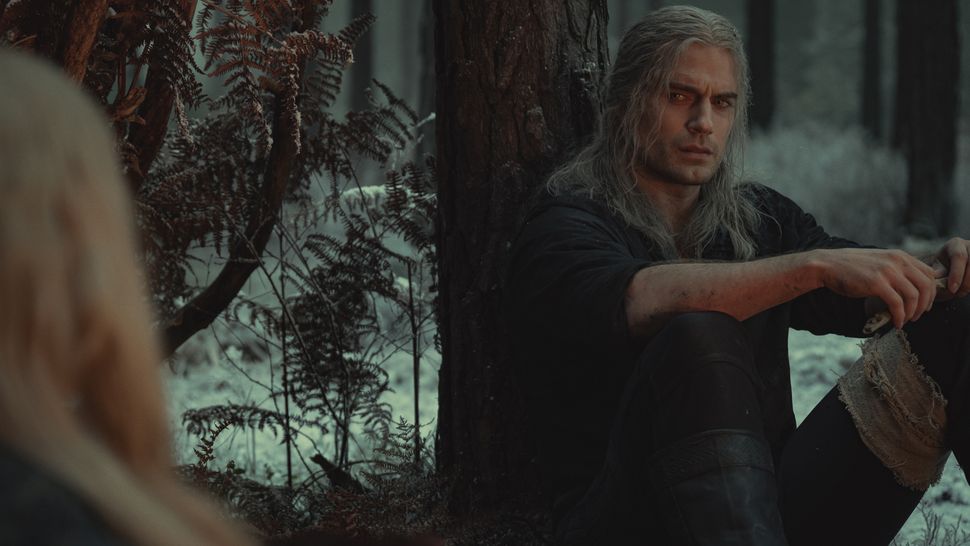 After a two-year wait, Netflix's most popular fantasy series has finally returned to our screens. The Witcher is, well, a TV adaptation of Andrzej Sapkowski's best-selling books, which have also been adapted into a series of popular games.
If you were disappointed by the end of Game of Thrones, it's a treat. Henry Cavill plays monster hunter Geralt of Rivia in a story that spans decades and wars between nations. And with season 2 uniting him with other fan favorite characters from the novels, the show's second outing is even better than the first.
The Witcher doesn't quite feel like 'prestige' TV in the way Game of Thrones tried to be, but that's not necessarily a bad thing. It's an enjoyable, funny, action-packed and dramatic fantasy series that'll delight Witcher fans and more casual viewers. Season 3 has started filming, plus new cast members have been announced, so we'll be getting more of one of the best Netflix shows in the next 12 months.
Seasons on Netflix: 2
Arcane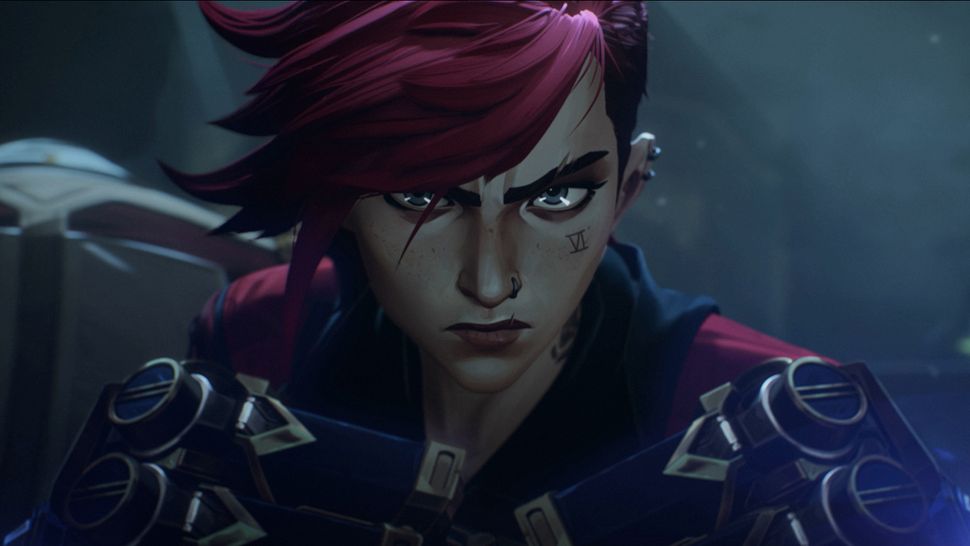 Developed by Riot Games, Arcane is an origins story set in the beloved world of League of Legends (LoL). Set before the events of the fan favorite MOBA, Arcane follows the likes of Vi (Hailee Steinfeld), Jinx (Ella Purnell) and Jayce (Kevin Alejandro) as they embark on their respective journeys towards becoming the heroes and villains of Riot's multiplayer game.
With its all-star cast, beautifully unique visuals from French studio Fortiche Productions, and a tale that's built on explosive action and heart breaking narratives, Arcane isn't just a show that services LoL fans. No matter if you're a diehard fan or a relative newcomer to the franchise, Arcane will wow you in equal measure. And, with a second season on the way, there will be more awesome story beats and animation for fans to check out in 2023.
Seasons on Netflix: 1
You
You has returned for a third pandemic-delayed season – this time casting Penn Badgley's obsessive Joe Goldberg as a father, as he settles down with dangerous partner Love (Victoria Pedretti) in the suburbs. Things don't stay normal for long, of course, but we'll let you discover that for yourself.
Just know that this knotty, twist-heavy and sometimes outrageous show is perfect if you're in the right frame of mind for it. Somehow, too, despite focusing on a character that's so toxic on paper, it manages to keep you engaged with every beat – no wonder Netflix has renewed it for a fourth season.
Seasons on Netflix: 3
Squid Game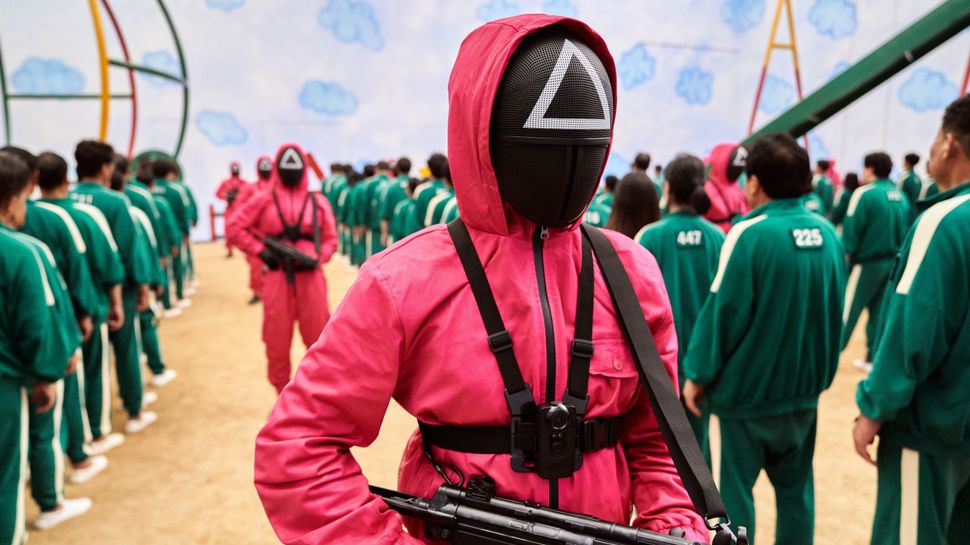 Squid Game is Netflix's biggest TV show ever, breaking all kinds of records in 2021 and ensuring that that it'll take a monumental effort from future projects to even have a chance of trying to claim its throne. This South Korean drama comes from the mind of director Hwang Dong-hyuk, and follows a group of indebted citizens invited to risk their lives in a mysterious survival game.
Given the excited furore that has erupted around the show, though, you probably knew that already. Like Bong Joon-ho's Parasite before it, Squid Game plays on the concept of class division as a catalyst for violence, satirizing reality television by having 456 contestants duke it out in a series of child-friendly games with deadly twists. It definitely leans on tropes first established by Battle Royale (which itself inspired The Hunger Games series), but this show is nonetheless an original and exhilarating way to while away your evenings.
A second season in currently in development, too, so one of the best Netflix shows of all-time will return to our screens at some point.
Seasons on Netflix: 1
Midnight Mass
The Haunting of Hill House creator Mike Flanagan returns with a new show, this time about a young man (Zach Gilford) who returns to his secluded island home of Crockett to serve a parole sentence. At the same time, a new priest (Hamish Linklater) arrives just as miraculous events start occurring across the island – leading the whole community to embrace religion in an unprecedented fashion. Something dark, however, lurks beneath the surface of this place.
There's a touch of Wicker Man-esque folk horror to this series, which honestly takes a little too long to start getting scary (three episodes, in fact), but it's well worth binging this 7 episode miniseries. Even though some of its discussions around religion are entirely played out, the characterization here is sharp – and Linklater absolutely steals scenes as a new community leader who you don't feel like you can trust.
Seasons on Netflix: 1
Money Heist
Don't let the strangely goofy name put you off. Money Heist, or La Casa del Papel as it's known in Spanish-speaking countries, is a thrilling heist drama about a group of criminals.
Brought together by an enigmatic figure called The Professor to rob the Royal Mint of Spain, Money Heist is full of dense characterization, big twists and career-making performances in an unusual and clever heist show that'll grip you right away.
While it's been a huge hit with Spanish-speaking viewers, Money Heist has recently found a big audience in English-speaking nations, too. Whatever you do, though, make sure you switch the default dub off and listen to the original Spanish audio with subtitles. It'll add to the viewing experience, trust us. The final part is available to watch now, too, so you don't have any more excuses not to watch Money Heist in its entirety.
A spin-off called Money Heist: Korea - Joint Economic Area was recently revealed by Netflix, with the series' first part (comprising six episodes) set for release on June 24.
Seasons on Netflix: 3 (divided into five parts)
Friends
You've got to admit, having Friends to stream on Netflix UK is super handy if you're a fan, so it needed to be included on our best Netflix shows list.
Set in New York City, this sitcom is about six friends in their twenties, following their various romances, jobs and evolving relationships. With 10 seasons to get through, there sure is a lot of Friends to binge, but the good news is it's relatively consistent throughout – as long as you don't mind the odd dated gag, of which there are plenty. It's still a fun time, though. Check out our list of the best Friends episodes if you need suggestions on highlights.
Seasons on Netflix: 10
Sweet Tooth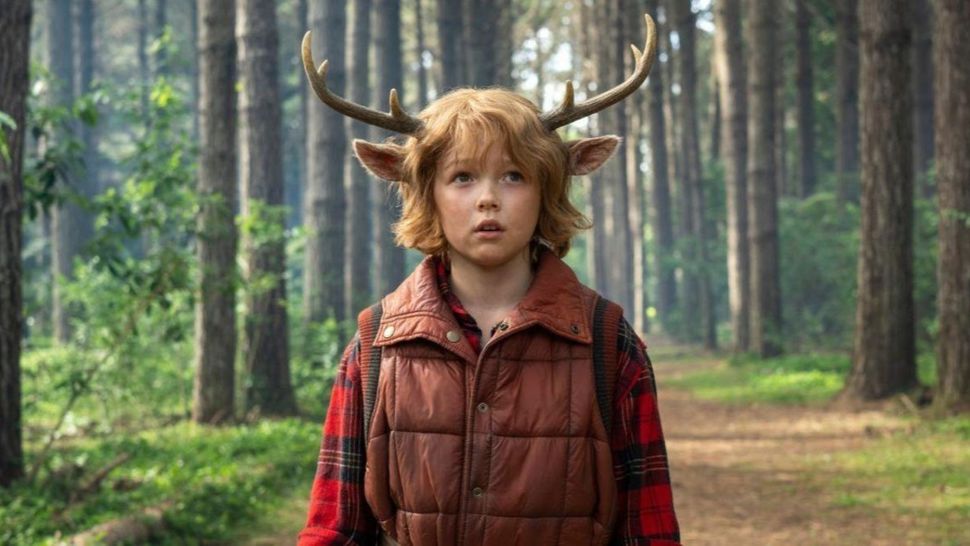 Netflix's latest comic book adaptation couldn't have less to do with superheroes. This post-apocalyptic fantasy series is about a half-human, half-deer boy who travels across the ruined world with a hardened protector – searching for a new life amid the ruins of America. If you're in the mood for something that just about counts as warm family viewing but has an edge, don't miss Sweet Tooth. If you enjoy it, check out Jeff Lemire's wonderful comics that the show is based on afterwards.
It's become a monster hit for Netflix – but there's no word on Sweet Tooth season 2 yet.
Seasons on Netflix: 1
Love, Death and Robots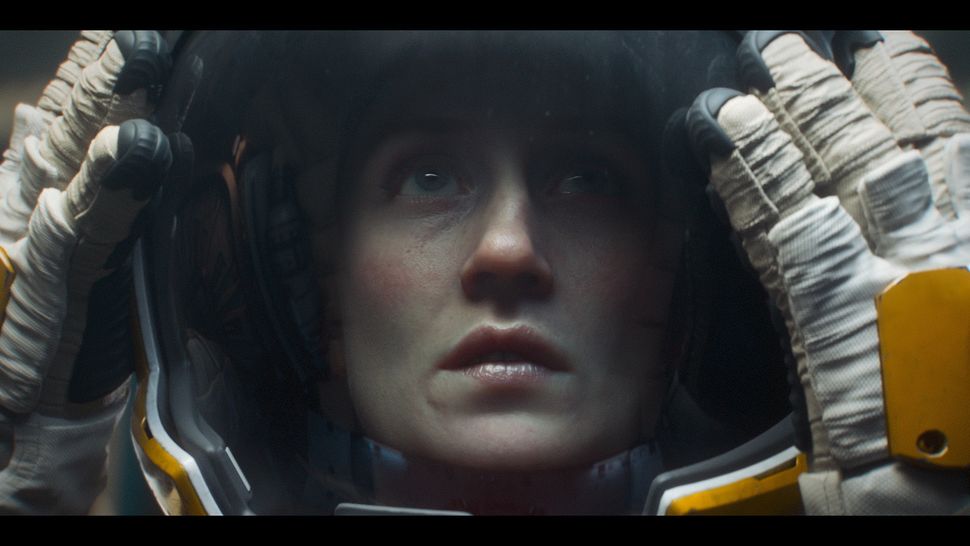 Adult CG animated anthology Love, Death and Robots just returned for its second, shorter season of episodes. Like all anthologies, the quality varies between episodes, but taken as a larger work, this show has a lot to give. The ideas vary wildly between comedy and drama, with a dark touch at the heart of the series – what happens if a home-cleaning unit starts trying to kill its owner? What happens if a yoghurt tries to secure world domination? Sometimes, an episode is as simple as a woman being on the run from a killer after witnessing a horrible murder.
The episodes are super short, so you'll fire through this entire series in no time. Love, Death and Robots offers some of the best sci-fi thrills on Netflix and, with a third season landing on May 20, we'll be able to enjoy more thrilling, R-rated, and emotionally gripping tales. Check out the official trailer, which reveals season 3's episode titles, too.
Meanwhile, if you just want to watch the best episodes, check out our handy ranked list of every Love, Death and Robots episode.
Seasons on Netflix: 2
Shadow and Bone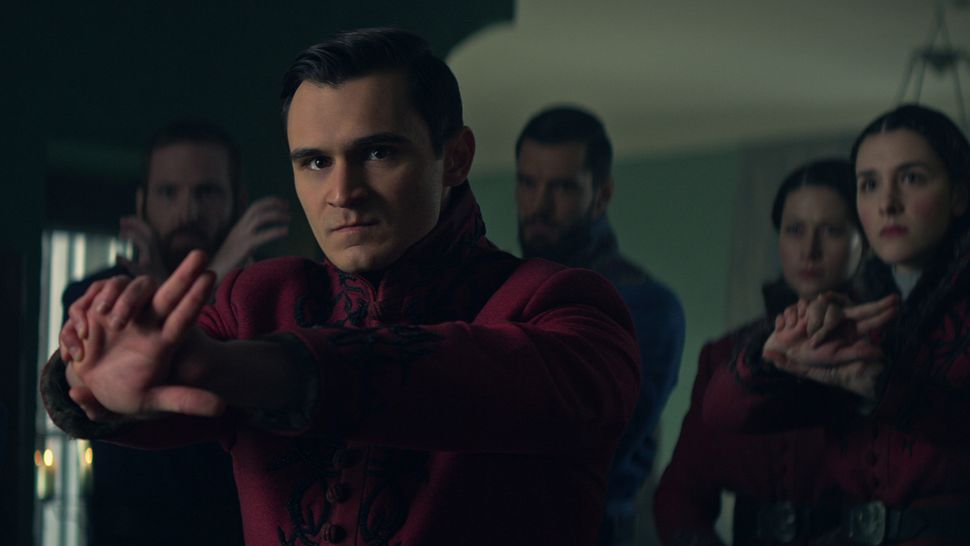 Netflix has enjoyed plenty of success with its fantasy TV offerings in recent times. Shadow and Bone, then, had plenty to live up to in a genre that also contains The Witcher, but it more than holds its own with an adventurous and twisting plot, investable characters and lots of drama.
It can take a couple of episodes to get into Shadow and Bone, and there could have been a bit more in the way of action. Once you're invested in its story and characters, though, Shadow and Bone is a world you can easily get lost in – and one you'll want to.
Season 2 of Shadow and Bone is on the way, so be sure to check one of the best Netflix shows around before it returns to our screens.
Seasons on Netflix: 1
Brooklyn Nine-Nine
Following the brilliant but immature NYPD detective Jake Peralta, this Golden Globe-winning series is a laugh-a-minute sitcom, with plenty of deadpan jokes, physical comedy, and crackpot characters. It's probably the closest ongoing equivalent to a joke-generation, easy-to-watch NBC comedy in the vein of The Office and 30 Rock on TV right now.
With around 20 episodes per season Brooklyn Nine-Nine is ideal for binging, and the sixth season is now available to stream on Netflix. Season 7 of the show landed on Netflix UK in March.
Seasons on Netflix: 7
Parks and Recreation
With a cast list that reads like a veritable guidebook to today's comedy superstars – Amy Poehler, Rashida Jones, Aubrey Plaza and Chris Pratt, to name a few – the mockumentary series Parks and Recreation remains one of TV's sharpest and funniest political satires.
Set in a fictional Indiana town, the show follows a diverse group of madcap public officials whose efforts to make their city a better place often result in chaos. Parks and Rec is the work of The Office mastermind Greg Daniels and Michael Schur, who also worked on that show, and it feels like a direct relative in many ways. At 20 minutes per episode, it's very easy to lose a Sunday to watching this show.
Seasons on Netflix: 7
The Office
Netflix UK has finally grabbed one of the biggest binge-watching hits ever for your streaming pleasure in 2021. The US version of The Office is built on the bones of the UK original, but it spins off in entirely different directions almost straight away, and is definitely less emotionally challenging to rewatch.
With 20-minute episodes, compelling season-long arcs and memorable characters, you can easily lose an entire weekend to watching The Office on repeat. Later seasons aren't nearly as strong as the ones starring Steve Carell, but you've got well over 100 must-see episodes to watch here.
Seasons on Netflix: 9
The Crown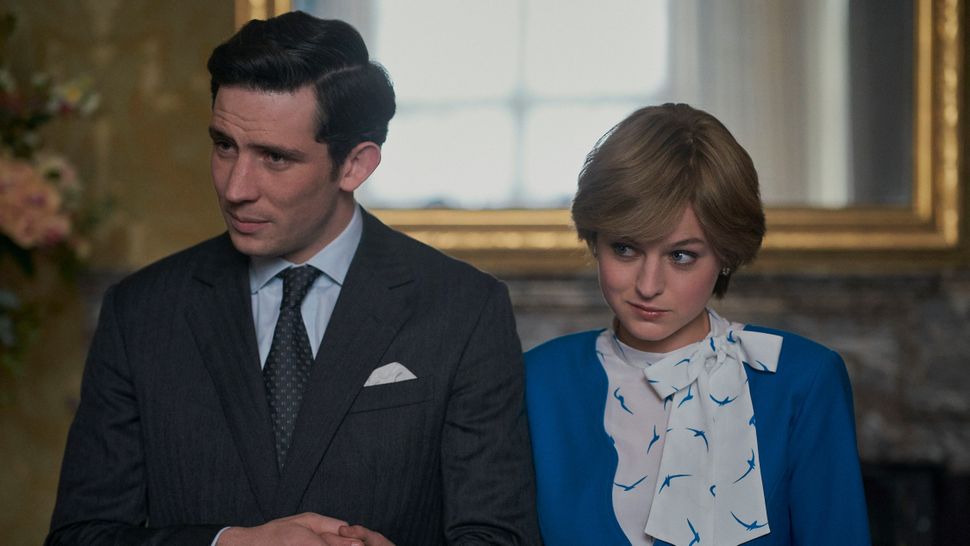 Is The Crown Netflix's crowning glory? It could be, as a sumptuous look at one of the world's most famous families: the Royal family. Charting the early years of the relationship between the Queen (Claire Foy) and Prince Philip (former Doctor Who Matt Smith), the show was written by Peter Morgan and, at £100 million for its first two seasons, is one of the most expensive TV series ever made. Which means there's enough pomp and ceremony to keep those pining for a Downton Abbey replacement happy.
Season 3 recast the Queen as Olivia Colman and Prince Philip as Tobias Menzies, and season 4 focuses on the growing relationship between Prince Charles (Josh O'Connor) and Diana (Emma Corrin). It's as engrossing as ever, and six seasons are planned total, with Imelda Staunton playing the Queen in its final two years. We can't wait for The Crown season 5.
Seasons on Netflix: 4
Rick and Morty
Rick and Morty's popularity in the UK exploded because it was so easy to access on Netflix, and the entirety of season 4 is now available to stream as of 2021. It's one of the best Netflix series if you're after an adult animated sitcom with ambitious sci-fi storytelling and a lot of laughs – and it's clever and dense enough to warrant a rewatch, too. It's got a lot in common with Futurama, but it's attracted the kind of passionate following that show never had.
Season 5 has finally landed on the streaming giant's platform, so you've got new episodes to go and watch now.
Seasons on Netflix: 5
The Queen's Gambit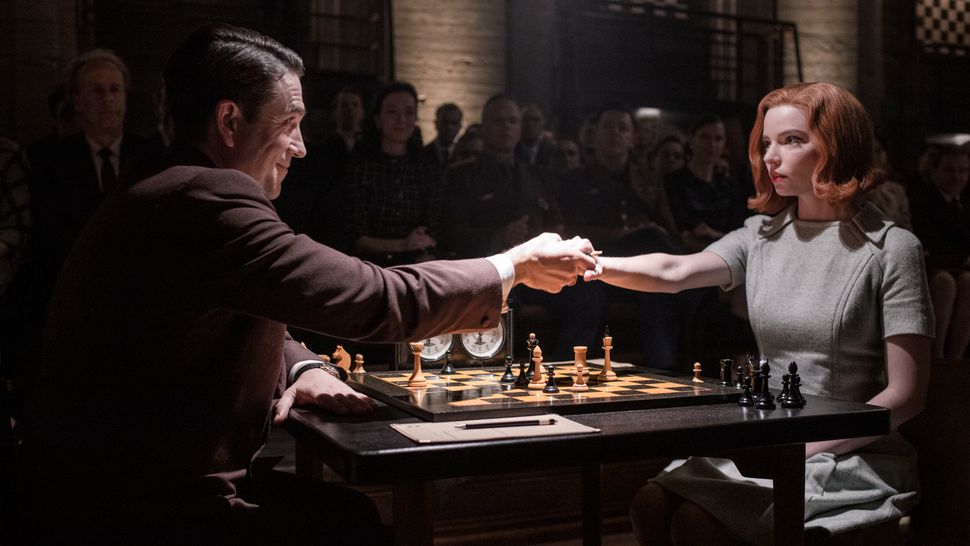 This seven-episode miniseries is the latest great Netflix show – and while the subject of chess might not sound exciting, The Queen's Gambit manages to weave it together with a tale of self-actualization, romance and drug abuse. Anya Taylor-Joy stars as Beth Harmon, an orphan trained to play chess by a talented janitor, before she challenges the very male-dominated chess scene with her skills. Essentially, her talents land her a slightly better life, but not without a price.
Even if you don't really know how to play chess, these competitive scenes are exciting to watch in The Queen's Job, and Taylor-Joy does a great job of bringing to life a character whose exceptional talents hide the fact that she's constantly grappling with addiction. Based on the novel of the same name, this adaptation counts Scott Frank as one of its co-creators, who previously made another of the best Netflix shows – the Western drama Godless.
This is a great Netflix binge watch: seven episodes is just the right number. Well worth watching, and now a genuine contender among debates surrounding the best Netflix shows ever made.
Seasons on Netflix: 1
The Umbrella Academy
Based on the comic books written by My Chemical Romance's Gerard Way and illustrated by Gabriel Bá, The Umbrella Academy is Netflix's own superhero original.
After 43 babies are born to women who showed no signs of pregnancy, seven are adopted by billionaire Sir Reginald Hargreeves, who trains them to save the world using their powers. After the family becomes estranged, they are reunited once more when their father dies and are forced to come to terms with their past and the danger that lurks in their future.
Starring Elliot Page and an amazing ensemble, The Umbrella Academy is flamboyant, dark, and gratifyingly violent: all the ingredients you need for a great superhero series. Season 2 takes the characters back in time to the 1960s – putting them in all-new and interesting situations, while season 3 will arrive on June 22. This is pretty much Netflix's signature superhero show, after the demise of its Marvel series.
Seasons on Netflix: 2
Schitt's Creek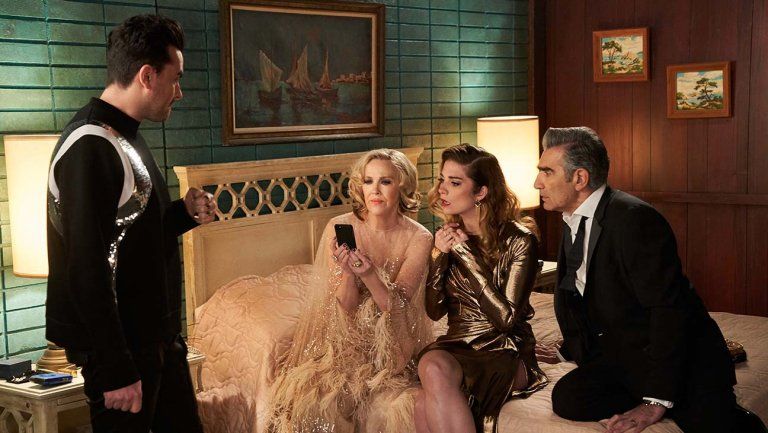 The Rose family used to be fabulously wealthy. But, once they lose everything, they have to rough it in a town called Schitt's Creek, a place they once bought for a laugh. This is one of very few sitcoms that gets funnier and better with each series on UK Netflix.
Eugene Levy, Catherine O'Hara, and Daniel Levy feature in an impressive cast of characters that experience true, emotional arcs as the show progresses, making Schitt's Creek the perfect next binge for those who've exhausted the likes of Brooklyn Nine-Nine, Always Sunny, and The Good Place. The entire series is now complete on Netflix.
Seasons on Netflix: 6
Community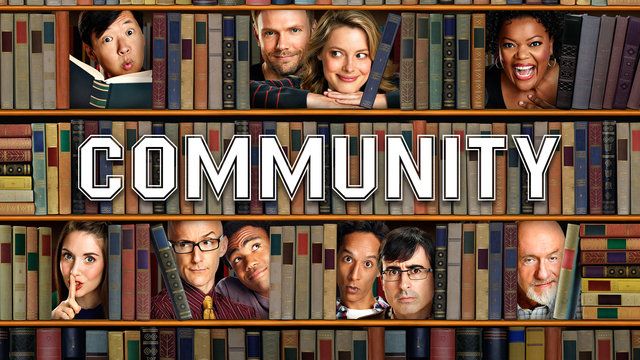 The NBC comedy favourite returned to Netflix UK in 2020 after an extended absence. This sitcom about a community college study group starts as a more conventional show about its ramshackle educational setting, but reaches the next level when it starts experimenting with pop culture parodies and high-concept episodes.
If you're new to the show, keep watching until season 1's action extravaganza 'Modern Warfare', which firmly establishes Community's identity for later years. Some seasons are fantastic (2, 3 and 5), some are just quite good (1 and 6) and one is worth avoiding entirely (4).
Seasons on Netflix: 6
Sex Education
Sex Education feels like a beautiful culmination of Netflix's push for progressive and diverse programming. Set in the picturesque British countryside, Sex Education follows the misadventures of the students, faculty and parents of Moordale Secondary School as they navigate the turbulent waters of sexuality. The show has resonated deeply with fans thanks to its balance of heart warming character work and informative approach to topical issues such as varied sexual identities, gendered power structures, family dynamics and so much more.

Gillian Anderson and Asa Butterfield lead a stellar cast of fresh faces in this unmissable deep dive into the various ways we express ourselves as sexual beings. Season 4 is currently in development, so we'll be seeing more of one of the best Netflix shows again soon.
Seasons on Netflix: 3
Stranger Things
Stranger Things is a brilliant homage to '80s pop culture. Leaning heavily on Spielberg, John Carpenter and Stephen King - so much King - the story revolves around a small town, a group of friends, a missing person and a dodgy science lab. Writing anything else would give away the myriad twists in a show that is full of brilliant creepy fun.
Season 4 of Stranger Things will be split into parts, with volume 1 set to arrive on the streamer on May 27. The official trailer for season 4 landed in mid-April, so check out our trailer breakdown for more on what it'll entail.
Meanwhile, Volume 2 will follow five weeks later on July 1. Time to binge watch the entire show again, then, so you can remember what actually happened last time out. And, as one of the first entries in our best Netflix shows list, why wouldn't you want to binge it all over again?
Seasons on Netflix: 3
It's Always Sunny in Philadelphia
Initially made on a shoestring budget, It's Always Sunny In Philadelphia's first season had a cult following, a kind of modern version of Seinfeld about an amoral group of friends who run a bar together. Then season 2 brought some big star power, with Danny De Vito joining for a 10-episode run that was extended because he loved it so much.
He's still in the show that's now in its 14th season. The antics of Dennis (Glenn Howerton), Mac (Rob McElhenney, the show's creator), Charlie (Charlie Kelly) and Sweet Dee (Kaitlin Olson) won't be for everyone - at its darkest the show's 'comedy' themes range from nazism to drug abuse - but stick with it and this deliciously depraved classic will reward you.
Its 14th season is now on Netflix UK, and Always Sunny shows no signs of going away.
Seasons on Netflix: 14