Tidying Up with Marie Kondo
A global sensation, the new Netflix Original series Tidying Up with Marie Kondo is inspiring people from all walks of life to de-clutter their home environments. Each episode, Japanese 'tidy guru' Mari Kondo is invites home owners to go through all of their belongings, keeping only those which "spark joy" within them. Kondo then teaches everyone in the home how to more efficiently store their clothes and possessions, drastically reducing the amount of space they take up in the process. If you fear that you're becoming a bit of a hoarder, this show should steer you back on track.
Details: 1 season, 8 episodes per season, 35-44 minutes per episode
The Innocent Man
Based on John Grisham's book 'The Innocent Man: Murder and Injustice in a Small Town', Netflix's latest Original docu-series is sure to become a new obsession for true crime aficionados. The Innocent Man tells the gripping (and baffling) story of Ron Williamson, a man who has been imprisoned since 1988 and has sat on Oklahoma's death row for 11 years for a heinous murder that experts believe he couldn't possibly have committed. The problem is, his taped confession is impossible to ignore. Has Williamson been thrown under the bus by dodgy police and prosecutors?
Details: 1 season, 6 episodes per season, 48 minutes per episode
Queer Eye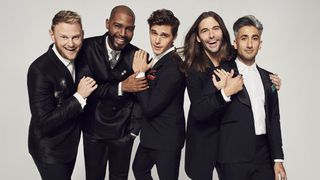 Queer Eye is back! Taking over from where the original Fab Five left off, the new team has been put together with the same ultimate mission: to remodel individuals into the best possible version of themselves, whether it be their wardrobe, living arrangements, grooming, diet or even their confidence. We know, makeover shows are usually pretty lame, but this one is fantastic in the way that the guys really get to the emotional heart of each subject they undertake. Often, there's a reason these men (and for the first time, a woman) have let themselves go or have put up defensive walls against the outside world. Because the Fab Five really seem to care about them, it becomes incredibly rewarding to watch them go from unhappy to full of life. Chances are you'll cry at least once per episode.
Details: 2 seasons, 8 episodes per season, 45 minutes per episode
Making a Murderer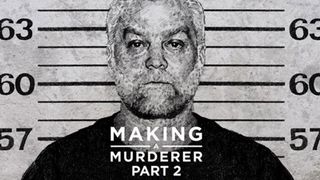 True crime stories are so hot right now, evidenced by the immense popularity of the podcast Serial and HBO's The Jinx. Netflix's original series Making A Murderer however, is probably the hottest of them all, documenting and recounting the trials of Steven Avery and Brendan Dassey, two working-class Americans accused of the murder of 23-year-old photographer Teresa Halbach. Over the first season's 10 episodes, the show exposes the failings of the Wisconsin justice system in blood-boiling detail. Having spent 18 years in prison for a crime he did not commit, Steven Avery is exonerated based on new DNA evidence. However, shortly after his release, he becomes the prime suspect in Halbach's murder, and Avery is put through the ringer once again by law enforcement figures that seem to have it out for him. What follows is an anger-inducing sequence of events that involve forced confessions, unconvincing (and possibly planted) evidence, dodgy lawyers and a complete presumption of guilt from almost everyone involved. Years later, as Avery and Dassey continue to sit in prison, the appeals process continues in Making A Murderer: Part 2, which covers each attempt to free the pair in great detail. Compelling, infuriating and tragic, we guarantee you won't be able to stop watching Making a Murderer once you've started.
Details: 2 seasons, 10 episodes per season, 60-70 minutes per episode
Dark Tourist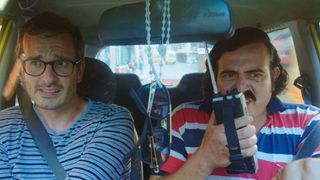 While there's no shortage of traditional travel shows on television these days, the Netflix Original series Dark Tourist takes an entirely different approach by setting its sights on unconventional destinations and frightening, morally-questionable itinerary activities. NZ journalist and documentarian Daniel Farrier embarks a journey across the globe, exploring the world's most confronting tourist spots and larks. From a narco tourism experience that sees him travel around Colombia with Pablo Escobar's number one hitman, to a tour through radioactive Fukushima, Farrier visits the world's most ill-advised tourist attractions so that you don't have to.
Seasons on Netflix: 1
American Vandal
A note-perfect spoof of the 'true crime docu-series' model that's become all the rage following the success of Making a Murderer and Serial, American Vandal follows the investigation of a fictional crime in which an underachieving high school student is accused of spray painting dicks on every car in his high school's faculty car park. In its second season, which looks to be just as good as the first, the teen-aged documentarians find themselves on a new case, investigating a school-wide pooping-spree masterminded by someone who goes by the name 'The Turd Burglar'. Like any good true crime investigation series, American Vandal is filled with conflicting testimonies, unreliable witnesses, compelling evidence, huge revelations and, of course, moody cinematography. Hilarious and constantly surprising, American Vandal is a must-see for any true crime aficionado.
Seasons on Netflix: 2
Car Masters: Rust to Riches
If you love classic cars, particularly of the American muscle variety, you're going to love the Netflix Original series Car Masters: Rust to Riches. Join the loveable misfits of the Temecula-based auto shop Gotham Garage as they recover rusted-out car bodies from junkyards all over California and restore them way beyond their former glory — with some additional Gotham-style, to boot. From post-apocalyptic Kombi vans to beautifully restored concept cars (like the never officially released Lincoln Futura), the team at Gotham Garage will blow your mind with what they're able to accomplish. As an added twist to the car restoration format, each restored vehicle is eventually traded upwards in an attempt to land a huge six-figure payday that can split amongst the Gotham crew. One episode and you'll be hooked!
Seasons on Netflix: 1
Anthony Bourdain: Parts Unknown
Following his sudden and tragic death, now might be the perfect time to watch Anthony Bourdain's most recent series, Parts Unknown, which has been recently added to Australian Netflix. They say that chefs are like the new rock stars of our time, and if that's the case, the lovably-outspoken celebrity chef and author Anthony Bourdain was the culinary equivalent of Iggy Pop and Henry Rollins rolled into one charming yet thoughtful dish. In his show Parts Unknown, Bourdain travelled further than ever before, exploring cultures and cuisines that are underrepresented on Television. Unlike most other travel/food programs, Bourdain spends an equal amount of time exploring communities and meeting the locals in an effort to understand their cultures and political landscapes. Witty, eye-opening and extremely thought-provoking, Anthony Bourdain: Parts Unknown is the most accomplished series the late writer and celebrity chef ever made.
Seasons on Netflix: 6
Wild Wild Country
This six-part documentary series tells the almost-unbelievable story of a utopian cult that was founded by a charismatic Indian guru and went on to build its own city in the Oregon desert. Told using news stories and archival footage from the city's heyday in combination with present-day interviews with those who were there, the slowly-escalating series jumps from free love to stoushes between cult members and local Oregonians and culminates in attempted assassinations, legal battles, bombings and mass poisonings. It'll leave you wondering who's really in the right — and pondering what rules people are willing to break as they attempt to hold on to power. Wild Wild Country is one wild, wild ride.
Seasons on Netflix: 1
Stay Here
A renovation series with a twist, Netflix's Stay Here sees underwhelming Airbnb and short-stay vacation properties transformed by a team of professionals in an effort to maximise their potential and profitability. Over the course of each half hour episode, designer Genevieve Gorder and real estate expert Peter help turn each lacklustre property into a five star experience. Eye opening and addictive, you'll like blow through Stay Here's whole eight episode season in a single weekend.
Seasons on Netflix: 1
The Defiant Ones
Charting the rise of one of the world's most successful business partnerships, The Defiant Ones delves into the lives of Jimmy Iovine and Dr. Dre — two men who not only conquered the music industry, but whose famous Beats Electronics brand went on to become a $3 billion player in the tech world with its sale to Apple in 2014. Featuring a huge number of candid interviews from major music industry titans, including Bono, Eminem, Tom Petty, Stevie Nicks, Bruce Springstein, Gwen Stefani, Trent Reznor and more, this three-part documentary series (which is considered a Netflix Original in Australia despite being made by HBO) is a must-watch for music lovers and people fascinated by those who display an incredible business acumen.
Seasons on Netflix: 1
Rapture
Fans of hip-hop will definitely want to check out Rapture, the new Netflix Original documentary series which spends each episode with a different major player in the rap game, kicking off with Logic and featuring T.I., Just Blaze, 2 Chainz and more over the course of its entire run. in Rapture, the artists themselves are tasked with describing their careers, how they got to where they are, and what kind of cultural legacy they think they'll leave behind. Candid interviews with the artists and the people around them provide an eye-opening insight into a world that's not quite as it seems on the surface.
Seasons on Netflix: 1
Ugly Delicious
A documentary series that simultaneously celebrates food while asking why we like it in the first place, Ugly Delicious is a must-watch for any food lover. World-renowned chef David Chang takes us on a culinary journey, exploring the foods we cherish, from pizza to barbecue and everything in between. Rather than just show us the best forms of each dish, Chang's approach is entirely different, looking back at the history and ethnography of each meal and asking us to do away with our food elitism. It's only then that we can open our minds up to the endless possibilities of what food can actually be.
Seasons on Netflix: 1
Flint Town
Shot over a two-year period, this gripping Netflix Original documentary series follows police in Flint, Michigan, shining a light on a town that has been crippled by dwindling resources, crumbling infrastructure, violence and a contaminated water supply. A harrowing look at an American city that's been failed by its government, Flint Town shows that many of the issues plaguing communities, and the law enforcement departments tasked with serving and protecting them, aren't as cut-and-dried as they appear on the surface. Flint Town is an eye-opening series that's bound to change the way you look at police and impoverished communities who can't find a way out of their struggles.
Seasons on Netflix: 1
The Toys That Made Us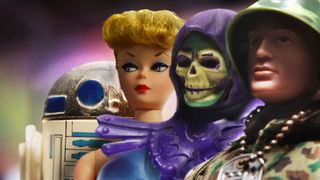 For people of a certain age, the toys they grew up with would come to define their childhoods. In this 8-part documentary series (only 4 eps are currently available), we get to see how our favourite toys came to be, while also meeting the people responsible for them. Kicking off with Star Wars toys, the show them gives us a glimpse at the surprising origins of Barbie, G.I. Joe and He-Man and the Masters of the Universe. Now, the second season has arrived, bring new 1-hour episodes about Transformers, Star Trek, Lego and Hello Kitty toys. It's hard to imagine anyone who grew up in the 70s/80s/90s not getting a massive kick out of this.
Seasons on Netflix: 2
The Staircase
A harrowing true crime series that's as binge-worthy as Making A Murderer (but was actually released long before it), The Staircase follows the real-life murder trial of noted author Michael Peterson for the mysterious death of his second wife Kathleen, who violently lost her life at the bottom of the family home's staircase. While the accused vehemently protests his innocence and (most of) his family stands by him, it isn't the first staircase-based death of a loved one that's taken place in his orbit. Though it appears to be an open and shut case at first, various factors surrounding this second death seem to defy explanation. Was it an accident or was it murder? We promise that your opinion on the matter will flip frequently throughout the original eight-part series, and will continue to do so in the three brand new episodes accompanying it on Netflix.
Seasons on Netflix: 1
Hip Hop Evolution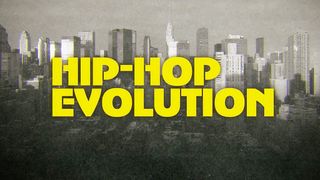 An incredibly fascinating four-part docu-series charting the birth of hip hop music, Hip Hop Evolution takes us on a trip back to New York City's South Bronx area during the tumultuous early '70s. Beginning with the famous DJ Kool Herc block party that started it all and continuing on to the early days of gangsta rap music in the late '80s, Hip Hop Evolution is an eye-opening examination of all the elements that led to rap music becoming the global phenomenon it is today. Featuring countless interviews with hip hop pioneers, including Africa Bambaataa, Grandmaster Flash and Kurtis Blow, this Netflix Original series is one of the most entertaining cultural lessons you're ever likely to see. Once you're finished watching this, keep the beat going with Netflix's other brilliant hip hop show, The Get Down.
Seasons on Netflix: 1
Chef's Table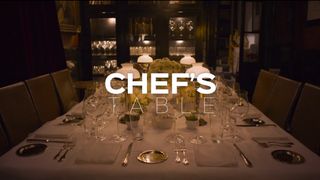 From the makers of the incredible documentary Jiro Dreams of Sushi comes this Netflix Original series that takes us into the lives (and kitchens) of six of the world's most celebrated chefs each season. Get an inside look at the artistry behind the creation of some of the most breathtaking dishes imaginable, and then start to wish you had the unlimited resources required to travel around the world, visiting each of these incredible restaurants. Mouth-watering and awe-inspiring.
Seasons on Netflix: 3
Skin Wars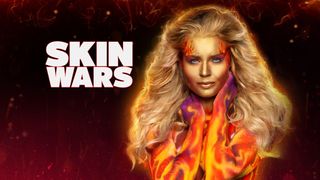 Did you know that competitive body painting was a thing? Well, if you didn't, Skin Wars is here to show you what you've been missing out on! Hosted by Rebecca Romijn and featuring RuPaul Charles, Skin Wars pits the world's best body painters against each other for a chance to win a grand prize of $100,000. Contestants are given weekly tasks that involve painting naked models. Need more convincing? Well, the tasks will put their skills for painting and storytelling to the test, with a panel of judges handing out verdicts at the end of each episode. The person who presents the least skin-tillating artwork will be sent packing. Brutal, but hey, war is Hell.
Seasons on Netflix: 3