Best back to school deals in Australia: final call to save before school starts
Deals
Contributions from
last updated
Big savings on all kinds of essential tech for students and teachers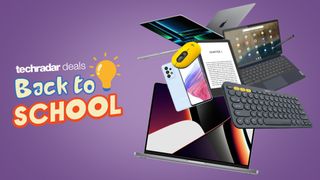 (Image credit: Future)
The start of the 2023 school year is essentially here, with youngsters of both primary and high school age officially starting their returns to school from this week in some states and all students across the country expected back within the next fortnight. Uni students aren't too far behind either, scheduled to return to classrooms and lecture halls in late February or early March.
The good news is that all of this means that back to school deals and savings are standing strong to offer students and teachers opportunities to invest in a new laptop, tablet or any number of other back to school tech essentials at bargain prices.
To help you spot the best deals and get school-ready, we've tracked down all the top opportunities we can find to save on productivity-friendly tech and other items below to help you get a jump on 2023.
Where to find the best back to school sales
Best back to school deals
Save on Apple with education discounts
Keen on a new MacBook or iPad for the return to school? Apple has a handy deal with its back to school sale available to current and new university students, parents buying for university students, and teachers and staff at all levels.
Offering a pair of AU$219 Apple AirPods at no cost with eligible items on top of 20% off Apple Care, Apple is also offering a number of education discounts on a variety of its top items to help students and teachers prepare for the year ahead.
Laptops & Chromebooks deals
Monitor deals
Computer accessory deals
Printer deals
Phone and tablet deals
Miscellaneous deals
---
When do back to school sales start?
Back to school sales are unique from other big retail events in the way they're generally not unified around a single date. Generally speaking, they start up in early January and tend to wrap up by the end of that month. Compared to something like Black Friday deals or the Amazon Prime Day sale, that's a long time period.
Throughout this time, you can expect back to school themed sales to pop up with fair regularity at most of the big retailers. It's likely they'll keep the back to school branding absent from their sites until early January, but you'll generally see great sales on things like backpacks and laptops throughout the summer months.
Who has the best back to school sales?
Due to its huge inventory and excellent range of daily deals, Amazon is probably the best overall retailer for back to school sales. From laptops, tablets and e-readers to backpacks, stationary and everything else, Amazon has it all and is likely to include savings for everyone ahead of school's return.
For tech deals, JB Hi-Fi, The Good Guys and eBay are all likely to offer plenty of opportunities to save, while the likes of HP, Dell and Lenovo are likely to offer deals on their catalogue of back to school essentials. Dell and Lenovo also have official stores on eBay Australia, and while their entire ranges aren't available, you'll often see included items get a 20% discount on eBay during sale periods.
Historically, we've seen that Apple is likely to get in on the action too, as its participation in back to school sales are one of the best opportunities the tech giant offers to save on its products for the whole year. For example, in January of 2022, Apple was offering a pair of AirPods completely free when you bought an eligible Mac or iPad – that's the kind of deal we rarely see from Apple.
Can I access back to school vouchers?
In some good news and welcome respite to the cost of living crunch we're all going through right now, if you're a NSW resident with a school-age child you're eligible for three AU$50 back to school vouchers thanks to the NSW government.
These vouchers are on offer for NSW students from kindergarten all the way up to year 12 and parents or guardians can access them with their medicare card (or the students themselves can if they have their own medicare card).
The vouchers can be applied to school uniforms, shoes, bags, textbooks and stationery, with the likes of Big W, Dymocks, Myer, Rebel Sport and Officeworks among those accepting the vouchers.
You can apply for the Back to School vouchers through the Service NSW website or app now, with the vouchers valid for use until June 30 and you can check here for a full list of participating stores.
Best back to school deals we saw last year
The start to the 2022 school year presented a lot of question marks on the back of two consecutive years in 2020 and 2021 of pandemic lockdown interruptions. Fast forward a year and Covid unfortunately hasn't gone anywhere, but the spectre of lockdowns and home learning are much less prominent than this time a year ago.
So that means shopping lists for back to school season will be different, too, with less of an eye on the likes of webcams and more on laptops, tablets, headphones and more that are as practical as they are portable for the students on the go.
With this in mind, here are some of the best deals we saw during back to school sales last time around.
Back to school shopping tips
The back to school season can be a little overwhelming for students when hunting for the best laptop, storage devices and tools to help them with their studies.
Buying new items can make this time of year an expensive one, and there are some shopping tips you should know about to make sure you get the best possible deals on the hardware and gadgets that you need to make studying at university as easy as possible.
That's why we've put together this list of seven back to uni shopping tips that every student needs to know while searching for back to uni sales.
1. Know what you're looking for
Before you hop frantically between online stores, buying all sorts of gadgets and gizmos for students, you can save yourself a lot of time, money and energy by making a list of the essentials you need to buy.
A student's needs will vary depending on the academic institution they're attending and the courses they're taking. So it's worth making sure you know what you need before you buy.
Talking to tutors or lecturers, and studying any information you have been sent about the course, will help you draw up a list of essentials.
2. Make use of our guides
Not to toot our our own horn (well, OK, maybe a little bit), but we have some excellent back to uni guides that can help you find and buy the perfect back to uni devices.
If you're thinking of buying a laptop for yourself, or a student you know, and are not sure where to begin, check out our guide to the best student laptops for a rundown of the very best selection.
If you're looking for a bargain, then check out our best laptop deals page for a constantly-updated list of the very best offers.
We've even got a list of the best power banks you can get to make sure your devices are charged up.
3. Don't just get flashy devices
We're all guilty of going for devices with stylish designs that boast tons of features that we're not realistically going to use, but when buying a laptop – or any other device – for students going back to uni, restraint in this area is essential.
As much as we all love to have gorgeously-designed devices we can pull out and wow people with, it can add costs to the overall price of the gadget, and it's not a priority for students.
With laptops being slung in bags, carried around campus and left under piles of clothes, those beautifully-designed bits of hardware won't look very good for long, so you'd be better off going for something that's built more robustly.
Having glitzy hardware can also make them more appealing for thieves as well.
4. Take advantage of student offers
One of the best things about being a student (apart from all the parties) is that you're eligible for many money-saving offers, so when back to uni season rolls around, make sure you make the most out of these.
For example, Microsoft, Lenovo and Dell offer discounts for students. So if you're looking for a Windows laptop or a tablet from one of these manufacturers, make sure you check out their websites before making a purchase. It could save you some serious cash.
Apple offers discounts for students, so if you're looking to get a Mac or iPad for uni, make sure you check out our guide on how to get a student discount on Apple products – it could save you some serious amounts of cash.
With more student discounts available in the US, Australian students can apply for an International Student Identity Card, giving them access to a number of special deals, even via the Unidays website. Australian students can also check out Student Edge for deals.
5. Don't be scared of second-hand or refurbished kit
You can bag yourself a serious bargain by looking at second-hand kit – especially refurbished hardware. This is hardware that has been professionally repaired and often comes with a warranty, so you can buy with confidence that although it is second-hand, it is still as good as new.
6. Refresh old hardware
Speaking of old hardware, if you have an ageing laptop that's not being used much anymore, then it could find a new life as a back to uni laptop. If it's running Windows and feels a bit slow, follow our guide on how to install Windows 11 – it's a great way to give an older machine a new lease on life.
You could also look into upgrading the hard drive to a solid state drive (SSD), which can give the laptop a much needed speed boost.
Finally, you can help prolong the life of an old laptop by replacing Windows with a lightweight Linux distribution. These are operating systems that have been specially designed to run on older hardware, which means you'll still get a fast and responsive experience no matter the age or power of your machine. Many Windows programs have Linux versions – or there will be (free) alternatives to use. Check out our list of the best lightweight Linux distros to help you choose.
7. Use free software alternatives
Buying software, such as office suites and photo editors can be expensive. Specialist programs needed for certain courses may not have free alternatives, but many common programs do.
So, if you or the student you know needs a word processor, or has to create spreadsheets or presentations, instead of splashing out on Microsoft Office, you could consider installing the excellent free alternative LibreOffice, which has many of the same features. For more choices, check out our best free office software guide.
For students who need to make a lot of presentations, head over to our list of the best free presentation software.
While students are away from home, you'll want to make sure they – and the devices they use – are fully protected from internet threats, and there are some great free security applications out there.
You'll also want to make sure that any important coursework is properly backed up – as losing months of hard work and studying can be catastrophic, so make sure you visit our best free file recovery software roundup to help recover any missing files, and our best free backup software list.
Sign up to receive daily breaking news, reviews, opinion, analysis, deals and more from the world of tech.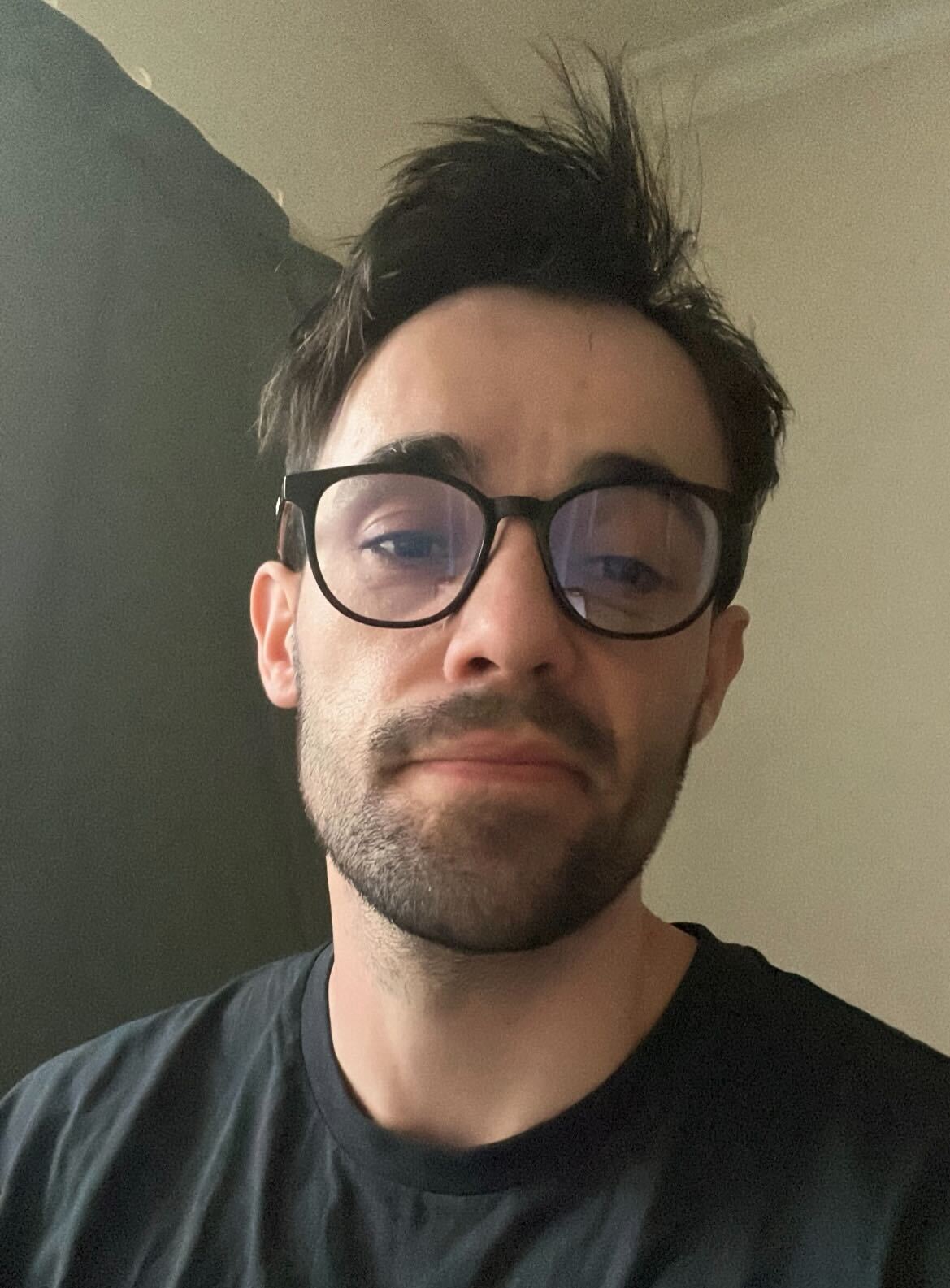 James is a senior journalist with the TechRadar Australia team, covering news, analysis and reviews in the worlds of tech and the web with a particular focus on smartphones, TVs and home entertainment, AR/VR, gaming and digital behaviour trends. He has worked for over six years in broadcast, digital and print journalism in Australia and also spent time as a nationally recognised academic specialising in social and digital behaviour trends. In his spare time, he can typically be found bouncing between one of a number of gaming platforms or watching anything horror.