CES 2021 news: it's over – but here are the highlights and best tech
Live CES 2021 news updates and hands-on updates of the remote tech show's best gadgets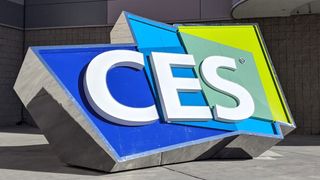 (Image credit: TechRadar)
CES 2021 is over and our deep dive into CES news and highlights is winding down. But we'll continue to update this page with hands-on experiences of the best CES gadgets we've checked out, many from from afar and a few in person.
We recapped all of the CES 2021 highlights and rounded up all the hottest tech from CES 2021, in case you missed the major announcements from the likes of LG, Samsung and Sony, among many others.
There's been a wave of big news across 8K TVs, rollable tablets, affordable 5G smartphones, terrifyingly capable drones, and faster laptop chipsets. Of course, there's also been a generous sprinkling of weird tech, including Moflin the AI pet robot, smart face masks and a spectacularly unnecessary gaming chair from Razer.
In short, there's a lot to catch up on. Despite being a remote, virtual experience this year, CES 2021 has shown that it's still a weird and wonderful way to get a taster of the tech year ahead. Day 4 was mostly just be a wrap up day – and dominated by the Samsung Galaxy S21, Galaxy S21 Plus, and Galaxy S21 Ultra announcements.
Quick CES 2021 recap
The biggest story of CES 2021 has arguably been the LG Rollable smartphone, which we saw for the first time in a short teaser trailer. That doesn't mean there haven't been some other strong contenders for the CES limelight, though.
Day two was the turn of the graphics card titans, with Nvidia and AMD both delivering big news. The confirmation that Nvidia's RTX 3000 graphics cards are coming to gaming laptops is huge news that could see next-gen laptops arrive with a serious performance boost. Not to be outdone, AMD fought back by showing off its exciting Ryzen 5000 series of mobile processors.
This followed several big CES 2021 stories in TVs and home theater land on the previous day. A landmark announcement was LG Display's confirmation that 42-inch OLED TVs will launch this year. We've been waiting for OLED tech to arrive in smaller screen sizes for a while, so this could be big news if you've been thinking about getting a second screen for your home this year.
Keener to upgrade your home cinema audio? Samsung also announced a new Dolby Atmos soundbar, which could be its most immersive yet and pair nicely with its new flagship 8K TV, the Samsung Neo QN900 8K QLED TV. The tech giant also revealed some AI-powered washers and dryers for those of us who are unimpressed by the intelligence of our home appliances, and confirmed that the Samsung Galaxy S21 will arrive on Thursday.
With Sony also showing off its Airpeak drone for the first time and TCL confirming that it'll be launching a rollable or foldable phone this year, CES 2021 has been a brilliant sneak peek of the biggest launches coming this year.
CES 2021 highlights
All of the other big news