Canon has squeezed every last drop of performance there is to be had from the EOS-1D X Mark III. Everything has been poked and prodded with the result that the company's new EOS D flagship is truly impressive. It's feature-packed to the rafters – from a new Smart Controller to a super-fast and precise autofocus system. There's even support for a new file type, and so much more to unpack. Chances are you'll want it, even if you don't need it.
Pros
+

Innovative Smart Controller

+

Rugged, sturdy build

+

Deep-learning autofocus

+

Practically unlimited buffer
Cons
-

No image stabilization

-

No animal AF

-

Lacks tilting LCD display

-

Expensive
Why you can trust TechRadar We spend hours testing every product or service we review, so you can be sure you're buying the best. Find out more about how we test.
It's easy to compare the Canon EOS 1D X Mark III to supercars like Ferraris, Lamborghinis and Aston Martins – it's not just about speed, it's also about the confidence that having so much performance instils. Not everyone will need to shoot at 16fps bursts on a regular basis, nor would you always need autofocus that's more intelligent and faster than you are.
And that's the thing with the 1D X Mark III – it's built for speed, but it's just so extraordinarily capable overall that its appeal extends well beyond the primary audience of sports and press photographers. It will do anything you want, whenever you want. It is, quite simply, the ultimate interchangeable lens camera – reflex or mirrorless. Interestingly, it's both reflex and mirrorless. Not a true hybrid design, of course, but Canon has gone a long way to making its performance in Live View – that is with the mirror locked up – on par with anything currently being offered in the mirrorless world.
Despite the whole world seemingly focusing on mirrorless models right now, there's still plenty of scope for DSLR usage. And with so many excellent specs, the 1DX Mark III remains as one of the best Canon cameras right now, as well as one of the best DSLR cameras.
Canon 1DX Mark III release date and price
Following a teaser in the form of a development announcement back in 2019, the Canon EOS 1D X Mark III was made official in January 2020. That's four years after its predecessor was announced, with each model marking an Olympic year.
The 1D X Mark III is now available to buy direct from the manufacturer or from major retailers for $6,499 / £6,499 / AU$9,999 body only. Australian retailers are also offering a bundle with a 512GB CFexpress card and a card reader for AU$10,999.
That's a pretty significant bump in price compared to the 1D X Mark II, even taking inflation into account, which came in at $5,999 / £5,199 / AU$7,999 in 2016. It's also significantly more than rivals like the Sony A9 II, although it does match the pre-order price of the Nikon D6.
Still, the 1DX Mark III remains significantly cheaper than a medium format camera like the Fujifilm GFX 100, and a slight price increase was to be expected given new features like its Digic X processor, 'deep learning' autofocus and internal Raw video recording.
Design and features
Familiar chunky yet ergonomic design
New smart controller
Super-fast Digic X processor
The 1D X Mark III is a big beast but, as it happens, it's exactly the same size dimensionally as its predecessor, albeit 90g lighter. There are now full-35mm mirrorless cameras not much smaller or lighter – especially when an optional battery/vertical grip is added – so it's hard to see size or weight being a major issue for potential users. It's more about the handling and ergonomics, and Canon has done a number of things to improve its efficiencies here.
Key specs
Sensor: 20.1MP Full-frame CMOS
Lens mount: Canon EF
Screen: 3.2-inch touchscreen, 2,100,000 dots
ISO range: 100-102,400 (exp. 50-819,200)
Burst shooting: 16fps (viewfinder) or 20fps (Live View) with AF/AE tracking
Autofocus: 191 Point / 155 f/4 cross-type AF points
Video: 4K RAW/DCI/UHD at 60fps
Connectivity: Wi-Fi and Bluetooth
Battery life: 2,850 shots (viewfinder shooting), 610 (Live View)
Weight: 1,250g (body only)
The Mark III's control layout is largely unchanged from the Mark II, however there's a completely new type of control called the 'Smart Controller' – two of them for either horizontal or vertical operation. It's a pointing device which reads your thumb movements via an optical sensor and is designed to be an even faster method of navigating the focusing points. You don't have to apply any pressure – but you do need to be physically in contact – and you simply swipe in any direction to move the focusing point or zone. It's quick and much easier to use than the joystick when your eye is glued to the viewfinder. It also serves as the AF-On button, as the back panel alternative to the shutter release's half-way position.
However, using the Smart Controller can take a little getting used to. This is because, out of the box, the Smart Controller is quite sensitive – a slight move can push your AF point further away than you want it. Thankfully, there are options in the camera's menu system to reduce its sensitivity, or to switch it off completely if you'd prefer to stick with the joystick instead. A couple of other bonuses help elevate it beyond gimmick status, too. Firstly, the Smart Controller is both weather-resistant and compatible with gloves, which means you can use it in most shooting conditions.
Following Nikon's DSLR flagships, the key buttons on the rear panel are now illuminated.
At the heart of the 1D X Mark III, though, is a new Digic X processing chip – the key component that gives the camera its speed. It does pretty much everything the camera is capable of on its own and is over three times faster than the Digic 6 engines used in the EOS 1D X Mark II. According to Canon, it's a whopping 380 times faster when it comes to continuous processing speeds. Separate 'blocks' handle various duties, such as noise reduction, sharpness processing and autofocus in Live View. So, at 20fps, continuous AF/AE adjustment is still maintained.
That's not the only imaging engine available on board. The viewfinder autofocus system gets its own Digic 8 chip, so full AF/AE adjustment is also available at the top speed of 16fps.
Another key contributor to speed is the adoption of CFexpress memory card format. It's the Type B form factor, which is the same as XQD, but the 1D X Mark III does not support the latter, primarily because the card won't be able to keep up with the camera.
The 1D X Mark III also introduces a new file format – HEIF. So far, it's been the remit of Apple devices but it's a genius move by Canon to have support for High Efficiency Image Format files here. You'll be able to capture 10-bit RGB color to give a wider dynamic range and a wider color gamut. It uses a more efficient compression algorithm than JPEG, meaning there's much more information available during the editing process – a huge advantage for anyone who doesn't like capturing RAW images.
Speaking of editing in post – chances are you'll find you're going to be doing a lot less of that when using the 1D X Mark III. There are numerous sub menus available within the interface when shooting in HEIF or JPEG where you can adjust things like sharpness, saturation and contrast in-camera, stuff that you would normally edit after the fact.
Canon says the Mark III's sensor has been "completely redesigned" compared to the device in the previous model, which essentially means it now incorporates the Dual Pixel CMOS AF architecture to facilitate phase-difference detection autofocusing when the camera is in Live View mode. However, it also gets faster readout speeds which not only enable the superfast continuous rates and 4K video at 50fps, but also reduce rolling shutter distortion when using the sensor-based shutter for stills or video.
The effective resolution is 20.1 megapixels (compared to the Mark II's 20.2 MP and the Sony Alpha A9 II's 24.2MP) and clearly not stepping up to anything higher is also all about speed. Canon rightly points out that the bigger pixels contribute to enhanced sensitivity and a wider dynamic range via a higher signal-to-noise ratio. Consequently, the sensitivity range is equivalent to ISO 100 to 102,400 with extensions either side to ISO 50 or 819,200.
An optical low-pass filter is retained, but it has a new four-layer 'High Detail' design which accesses higher frequencies of light to enable the prevention of moiré patterns with less compromising of edge sharpness. Put simply, moiré is reduced to approximately one-quarter the level previously possible.
The EOS 1D X Mark III also gets a totally new focal plane shutter mechanism. It has lightweight but high-strength carbon-fiber blades which have been specially treated to minimize friction, and a new wet-type braking mechanism ensures as little time as possible is wasted as the shutter recycles. There are benefits in durability too, which increases to 500,000 cycles (up from 400,000 with the Mark II).
Autofocus
Deep learning AF
Lacks animal AF (for now)
Supremely fast and accurate
The viewfinder AF system is based on an all-new sensor which employs an array of smaller square pixels and departs from the traditional arrangement of line pairs to enable phase-difference detection measurements. In fact, there are 100 times more pixels on the Mark III's AF sensor than the Mark II's (and 28 times denser) which enables 191 measuring points, of which 155 are cross-type arrays. However, frame coverage remains the same. All points are manually selectable and all operate at maximum lens apertures of f/8. Sensitivity extends down to EV -4.0 and, notably, up to EV 21 so the system will continue to perform in very bright conditions as well.
The area modes are the same as were offered on the Mark II; expanding in size from Spot AF and 1-Point AF through to the choice of two 'Expansion' settings (four- or eight-point clusters) and two 'Zone' area settings – the larger comprising all the points in three blocks.
There's a new algorithm to control continuous autofocusing – called AI Servo AF IV – and obviously this operation is much faster, enabling the sampling at 16 or 20fps. However, the key developments are in subject tracking, driven by AI-based 'deep learning' for subject recognition and detection.
A set of 'Case' scenarios is still provided for adjusting the tracking parameters, but these have been reduced from six to four according to tracking sensitivity and the acceleration/deceleration characteristics. For example, the previous third option – for adjusting the AF point switching speed to match the subject's speed – has been replaced by the more powerful 'Subject Tracking Settings'. Here the options are 'AF Priority (People)' and 'Subject Switching' which can be set to Enable and Enable Slow. In essence, this allows you to determine whether the camera will continue to focus on people irrespective of what else is happening in the frame – an important requirement for sports photographers – or switch subjects more conventionally.
Face detection is performed via the AF module and the Mark III's new 400,000 pixels RGB+IR metering sensor so color, brightness and depth of field (among many other factors) are employed in the process. Canon has added a new failsafe to face detection called Head Detection and this kicks in if the subject looks away, but it also works if the face is partially obscured, say by a helmet or visor. This is one of the areas where deep learning comes into play and the camera uses a huge database of images (stored on the Digic X processor) to maintain subject recognition. This means that the camera can switch from face detection to head detection between frames while shooting continuously.
And here's the really big deal with the EOS 1D X Mark III – all the AF capabilities we've just described are also available when shooting in Live View, so there are no performance compromises if you want to access the faster shooting speed of 20fps (or, indeed, silent shooting). For the record, this is the first EOS-1D series camera to offer Servo AF in Live View when shooting stills.
Autofocusing in Live View is based on Dual Pixel CMOS AF which gives a much wider frame coverage – 100% vertically and 90% horizontally – and uses 3,869 measuring points which are all individually selectable (with 525 points available for auto selection when tracking).
Eye detection has been added to the subject tracking capabilities with the same provision to automatically switch to head detection if required. Additionally, Dual Pixel CMOS AF has extended low-light sensitivity down to EV -6.0 and can work with lens apertures as small as f/11.
The manual focus assists now comprise a focus peaking display, Focus Guide marks and image magnification at either 5.0x or 10x.
Performance
Almost unlimited buffer
Best-in-class autofocus
Excellent signal-to-noise ratio
Loaded with a ProGrade Digital CFexpress Type B 325GB memory card, the EOS-1D X Mark III captured a burst of 150 JPEG files in 9.394 seconds, which represents a shooting speed of 15.96fps – as close to the quoted 16fps as makes no difference. What's even more remarkable is that this is with continuous AF/AE adjustment and, of course, at 150 frames, the camera was only just getting going. Data is written to the memory card virtually instantaneously. The test files averaged 9.45MB each, which means that 1.42GB was tucked away in the blink of an eye. This is continuous high-speed shooting taken to another level and it certainly validates Canon's adoption of the CFexpress card format. No matter what you're shooting, the EOS-1D X Mark III is just never going to hold you up because it's still crunching the numbers.
The autofocusing performance easily matches the best systems we've seen in mirrorless cameras, especially in terms of the subject-based tracking. Like everyone, Canon is only just getting started here, so we're bound to see the object recognition expanded to include other specific subjects. At the moment, it's basically only either 'people' or 'others'– which is going to be fine for many sports, press and wedding photographers – but obviously animals would be handy for wildlife and it would be nice to see somebody other than Olympus (and we're referring specifically to the OM-D E-M1X here) cater for motorsports, especially given the EOS-1D X Mark III's speed.
As we noted with the 1D X Mark II – and, four years later it's still the case – 20MP on a full-frame sensor delivers a very good balance of sharpness, sensitivity, dynamic range and noise levels. Those nice big pixels have a higher signal-to-noise ratio than in a digital medium format camera which delivers a wider dynamic range and, of course, exceptional performance at high ISO settings.
Canon has pushed this further with the Mark III (literally), extending the native sensitivity range up to ISO 102,400 with expansions on to a see-in-the-dark ISO 819,200. It's still not really usable except for very small images, but what's more important is that all the way up to ISO 102,400 actually is, and the range of ISO 3200 to 26,500 now looks like ISO 100 to 1600 did in the bad old days. In practical terms – especially for sports shooters – this means that, in low-light situations, faster shutter speeds can be used with smaller apertures to give more depth-of-field without compromising image quality, especially important elements such detailing.
The 1D X Mark III easily outguns the competition when it comes to its video-making talents. For starters, it can shoot 5.5K RAW video internally (at 5472x2886 pixels) at 50fps (or 60fps in NTSC) using the full width of the sensor and with 10-bit color. The 25/30 and 24fps options are also available. The 4K DCI resolution (4096x2160 pixels) is derived from the 5.5K readout and downsampled so it again uses the full width of the sensor to give a 17:9 aspect.
Again, it's recordable internally at 50/60fps and with 10-bit 4:2:2 color when shooting in Canon Log with H.265 HEVC compression. Shooting 5.5K and 4K DCI at 50fps is achievable thanks to adopting the superfast CFexpress cards which can handle bit rates of up 2600 Mbps. The 4K UHD footage is a further crop to give the 16:9 aspect ratio at 3840x2160 pixels. Both the ALL-I and IPB compression regimes are available when shooting in 4K or Full HD. In addition to the standard speeds, Full HD recording is possible in 120/100fps for slow-mo effects.
The downsides are that autofocusing isn't available when shooting 5.5K or 4K DCI/UHD at 50/60fps, and there's no electronic image stabilization when shooting RAW. However, there's a cropped 4K DCI mode with autofocusing, and it always works at the 30, 25 or 24fps speeds.
One of the main strengths of DSLRs compared to mirrorless cameras remains their superior stamina, at least when using the optical viewfinder rather than Live View. And the 1DX Mark III is certainly ups the ante here, with an impressive 2,850 shots per charge (according to the CIPA industry standard), when you use the OVF. That's an impressive leap over its predecessor's 1,250 shots, particularly considering they use the same battery – Canon says the boost has come from a variety of factors, including the new Digic X processor, along with a new circuit board and firmware.
Naturally, that battery life figure drops considerably to CIPA rating of 610 shots per charge when using Live View. In reality, you'll be using a mix of both the OVF and screen, plus a little video shooting, and in our time with the 1DX Mark III it lasted the whole of an intensive day of shooting, with much of that being continuous shooting.
Image quality
20.1MP sensor
Superb color accuracy
Sharp, crisp images
The 1D X Mark III's 20MP sensor can hold its own against the Sony A9 II's 24MP flavor. The only time we missed that extra bit of resolution was when cropping to zoom into the subject. However, the images the new Canon specialist produces are superb as well, with autofocus making sure the faces are sharp as tack.
At the lower ISOs, the best-quality JPEGs look beautifully crisp with a wide dynamic range and excellent color fidelity across the spectrum, but the 10-bit HIEFs go even further and we suspect will become the new favorite of JPEG shooters, especially when images are being transmitted directly from the camera during an event.
Image 1 of 8
For many pro photographers, getting color balance just right can be a painstaking process when editing images in post. However, Canon's color science continues to be spot on, producing results that are practically perfect straight out of camera.
Unusually for a DSLR, the EOS 1D X Mark III is just as impressive as a video camera as it is as a stills camera. The video recording capabilities and suite of functions have been very carefully considered to come up with a hybrid camera that's on a par with anything in the mirrorless world.
Verdict
It might seem like a strange admission but as we gear up for a future in interchangeable lens cameras that appears to be mirrorless, the best thing on the planet right now is a DSLR. Being a DSLR, it's significantly bigger than, say, Sony's A9 II, but the EOS 1D X Mark III wears its bulk well and the reflex mirror certainly isn't holding it back in terms of speed. And, of course, it delivers an optical viewfinder which, depending on your, ahem, viewpoint, is highly desirable. With the mirror locked up, the EOS 1D X Mark III does its best impression of a high-end mirrorless camera with 20fps continuous shooting – silently if need be – and near infallible autofocusing, especially when it comes to tracking faces. You can have full touchscreen operability or use more traditional controls with the new Smart Controller, greatly enhancing the efficiencies of focus point selection.
Put simply, there is nothing this camera doesn't do well and it's this reliability – the assurance that you're going to get exactly what you want every time you press the shutter – that extends its desirability well beyond photographers with a specific need for speed. We're enthusiastic supporters of the mirrorless concept, but not once did we think that the EOS 1D X Mark III would be a better camera if Canon replaced the OVF with an EVF and made it a bit more compact. Because it wouldn't be any better.
The Mark III works so well because of exactly what it is – a supremely capable DSLR which is just as good when using the optical viewfinder as it is with live view. And in both cases, it either matches or outguns the competition – DSLR or mirrorless.
Competition
Image 1 of 2
Sony Alpha A9 II
The biggest competition the 1D X Mark III faces in the sports photography arena is from Sony's Alpha A9 II. It's got similar specs when it comes to speed, but it also has the added advantage of being smaller and lighter than the Canon DSLR. However, the 1D X Mark III does feel faster, considering its practically unlimited buffer depth. The illuminated rear buttons also tip the scales towards the Canon option, as does the 1D X Mark III's user-friendly menu system. Compared to the A9 II, setting up the 1DX Mark III is almost child's play even if you've never used a Canon camera before. On the other hand, Sony's latest sports shooter has a slight advantage in pixel count, as well as noise performance that's excellent even at high ISO values. Both Sony and Canon have improved the weather sealing in their specialist sports cameras, but whether the 1DX Mark III can hold its own in harsh climes remains to be seen.
Read our in-depth Sony Alpha A9 II review
We haven't yet been able to test Nikon's newest sports DSLR, although it looks impressive on paper. Until we can get our hands on the Nikon D6, the older D5 remains one of the best pro-shooters on the market. It's still the reigning low-light king, with an extended ISO range of 3,280,000 – something as yet unavailable on any of the competition. Unfortunately, Nikon has announced that the D6 will only begin shipping in May, so we'll have to wait to see how well that does in the face of the competition from both Sony and Canon. Until then, the D5 remains one of the top choices for pro photographers.
Read our in-depth Nikon D5 review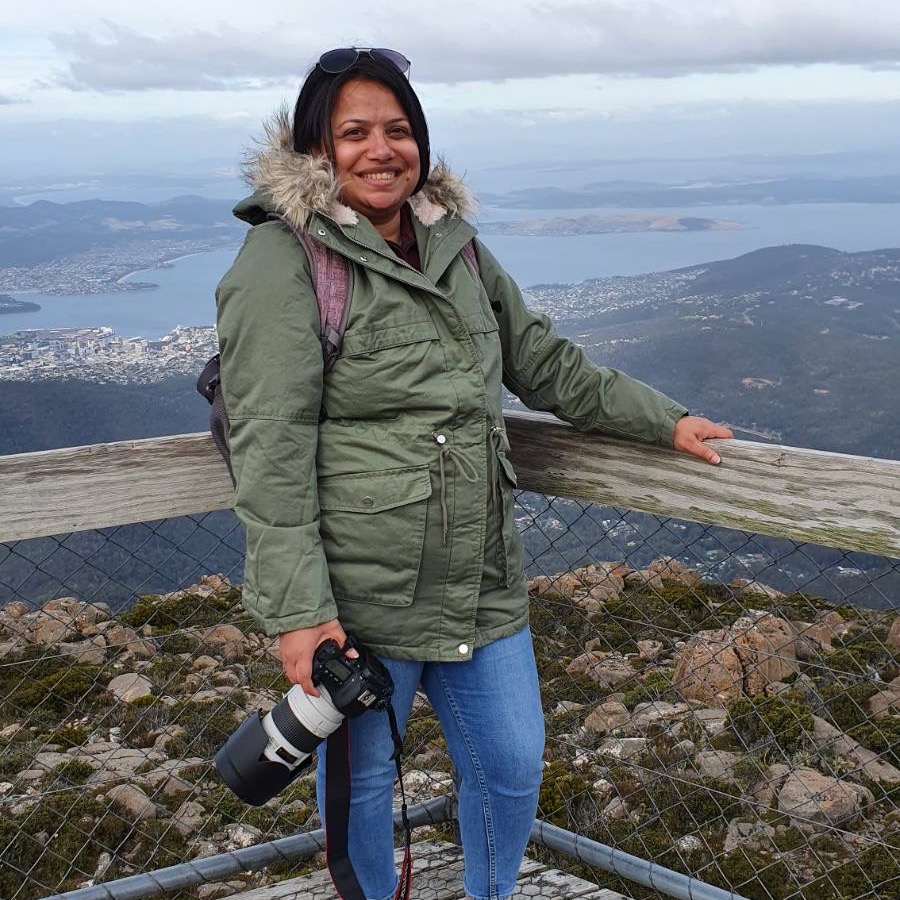 Sharmishta is TechRadar's APAC Managing Editor and loves all things photography, something she discovered while chasing monkeys in the wilds of India (she studied to be a primatologist but has since left monkey business behind). While she's happiest with a camera in her hand, she's also an avid reader and has become a passionate proponent of ereaders, having appeared on Singaporean radio to talk about the convenience of these underrated devices. When she's not testing camera kits or the latest in e-paper tablets, she's discovering the joys and foibles of smart home gizmos. She's also the Australian Managing Editor of Digital Camera World and, if that wasn't enough, she contributes to T3 and Tom's Guide, while also working on two of Future's photography print magazines Down Under.