Looking for the best mirrorless camera you can buy? The good news is that there's never been a better time to buy one – and the even better news is that we've rounded up all of the finest choices across all price points below, based on our extensive testing. 
Thanks to some impressive advances in autofocus and processing power over the past few years, mirrorless cameras are now at the peak of their powers. But while the latest full-frame powerhouses certainly aren't cheap, you don't have to spend thousands to get a great camera.
Because mirrorless cameras have now matured, it's possible to find some great value in previous generation models that still offer very modern shooting specs. Our best mirrorless cameras guide contains a bit of both – while the top slots are largely dominated by the finest latest models, further down you'll find bargains like the Fujifilm X-T30, Sony A6100 and, if you're looking to go full-frame, the Canon EOS RP.
Not sure where to start? Sensor size is often a good barometer of a camera's general character and shooting style. Models that are built for professionals and keen amateurs will have either a full-frame sensor or, like the Fujifilm X-T4, an slightly smaller APS-C chip. The latter tend to be smaller and more affordable than full-frame cameras, but even more portable are those with Four Thirds sensors (from Panasonic and Olympus).
Cameras with any of those three sensor sizes will, in general, help you produce better quality photos and videos than the latest flagship smartphones. And there are certainly lots of options to choose from. Whichever one you go for, make sure you budget for a lens or two as well – there isn't much point going for an interchangeable lens camera if you don't embrace its versatility.
Our current pick for the title of best mirrorless camera is the Fujifilm X-T4. It might not be the newest model on our list, but it's an incredibly capable all-rounder – and one of the best APS-C cameras ever made. But be sure to read our entire guide before you make a decision. The list features a number of compelling full-frame alternatives from Canon and Nikon, as well as several versatile APS-C and Micro Four Thirds options to consider. 
It's also a good idea to time your mirrorless camera purchase with a shopping event, like the imminent Amazon Prime Day 2021. This takes place on June 21-22 and is one of the few times when you'll some of the latest cameras and lenses drop to well below their usual retail price. If last year was anything to go by, it should be a fine time to pick up discounted lenses in particular – for example, some Sony E-Mount lenses were given some generous discounts last time around.
Whether you're looking for the best entry-level mirrorless camera, the top option for video or the ultimate mirrorless camera for outright performance, you'll find it in the list below.
The best mirrorless cameras in 2021: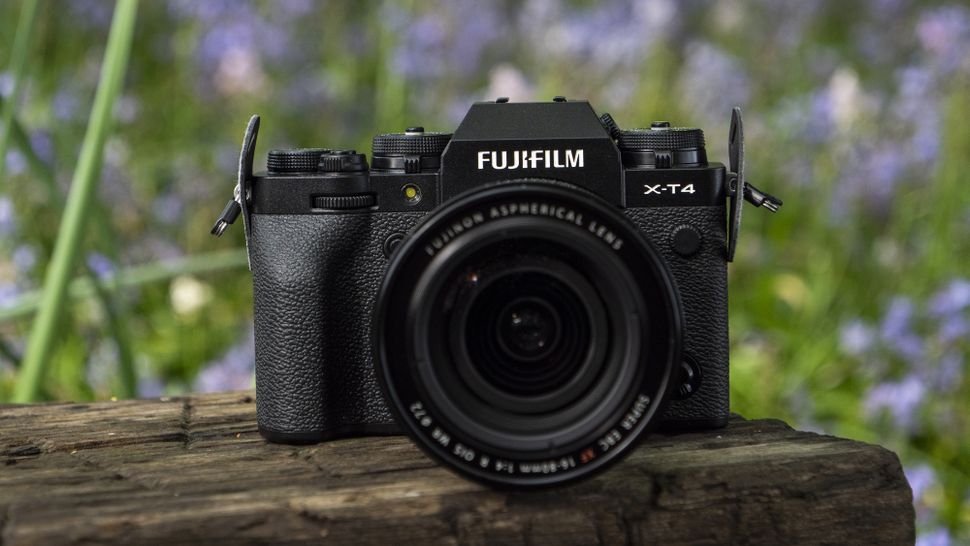 Looking for a mirrorless camera that's equally comfortable shooting both great stills and 4K video? Few cameras do this better than the Fujifilm X-T4. The best APS-C camera so far, it offers a great blend of great build quality, a fun shooting experience, and class-leading image quality. We were already fans of the Fujifilm X-T3, which remains on sale is still worth considering if you mainly shoot stills. 
But the X-T4 takes the series to new heights thanks to the inclusion of in-body image stabilization (IBIS), a new battery, and a new, quieter shutter. We'd have liked a slightly deeper grip and the IBIS system isn't quite up to Olympus standards, but it's a big bonus for both shooting both stills and video, and it tops off a brilliant all-rounder that now has an excellent range of lenses.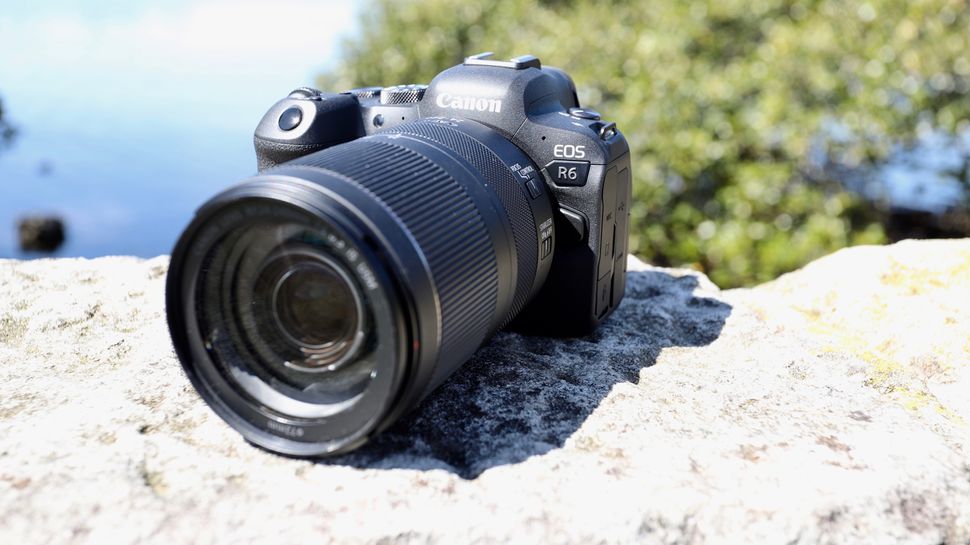 If you own a Canon DSLR and have been waiting to make the move to mirrorless, the EOS R6 is the camera for you. It's also a very worthy upgrade from Canon's early mirrorless launches like the EOS R, too. One of the main reasons is the EOS R6's class-leading autofocus – there's no other camera in this class that can match its Dual Pixel CMOS AF II system, which brings excellent subject detection (including animals) and tracking. 
But it's a big improvement on Canon's original mirrorless models across the board too, with impressive in-body image stabilization (IBIS), speedy 12fps burst shooting using the mechanical shutter and decent 4K/60p video skills too. The R6's recording limits and rolling shutter issues mean it's more of a stills camera than a video workhorse, but as long as that 20MP resolution is enough for you, it's definitely one of the best cameras ever made for photographers.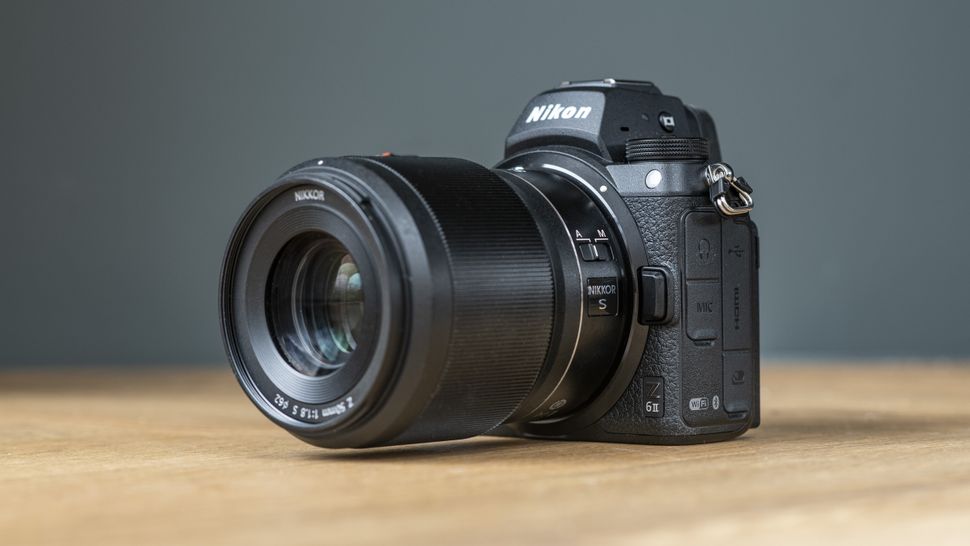 For a long time, the full-frame Nikon Z6 reigned as our number one camera. This successor remains an excellent performer, particularly those looking to move from Nikon DSLRs, but the Z6 II's modest updates mean it's fallen slightly behind the very best mirrorless cameras. It still comes highly recommended, though, largely thanks to its consistency in most areas, with the addition of a second EXPEED 6 processor bringing a range of performance improvements that include a new 14fps burst shooting speed. 
Autofocus also gets a boost over the Nikon Z6, particularly with animal eye/face detection, and the Z6 II adds a much-needed UHS-II SD card slot alongside the existing XQD/CFexpress slot. Video lags slightly behind its rivals, with a 4K/60p mode not coming until February 2021. But with a tried-and-tested 24MP full-frame BSI CMOS sensor, which delivers very good high ISO performance, and the best handling you can find on a mirrorless camera, it fully deserves its place at the top table for photographers.   

By shoehorning several highlights from the excellent X-T4 – including IBIS – into a cheaper, more compact body, Fujifilm has created arguably the best mid-range mirrorless cameras for beginners and hobbyists. The Fujifilm X-S10 packs stacks of shooting power into a small shell that handles well. Its chunky grip and simplified dials ape the accessibility of classic DSLRs, while the charm of its retro styling speaks for itself. 
The proven APS-C sensor and X-Processor 4 combo makes the X-S10 a true all-rounder, as comfortable shooting outstanding stills as it is capturing quality 4K footage. Its only real weakness is autofocus performance: AF is still impressive in most situations, but subject-tracking isn't as advanced as the systems seen on cameras like the Sony A6600. While it might not be the first choice for action snappers, the X-S10's IBIS system is a boon for handheld shooters. Provided you can do without weatherproofing, the X-S10 is superb mid-range mirrorless camera.

It's now over three years old, but the Sony A7 III continues to offer great value in the hotly-contested mirrorless full-frame space. The only question is how long it'll remain available, as there are growing rumors about the arrival of a Sony A7 IV. But whether or not we see an A7 IV this year, this model deserves its place on this list, due to its combination of value and a feature set that still has very few weaknesses.
Okay, the viewfinder, screen and video (three's no 4K/60p mode) do feel a little dated compared to the latest flagships. But recent firmware updates have delivered features like Real-time Eye AF for animals, which have helped keep this fantastic all-rounder very fresh. And it remains one of the best combinations of size and features around, with the autofocus, in-body image stabilization (IBIS), increasingly impressive lens selection and performance all holding their own. It might no longer be the trailblazer it once was, but the A7 III is still one of our favorite full-framers.

Although a fairly subtle evolution of the original Z7, it's arguable that Nikon didn't need to make too many changes to its impressive top-line mirrorless full-frame camera. A major criticism has been addressed by the adding of a secondary memory card slot for the Mark II version, while an additional processor helps to boost its all-round performance. 
You now get 4K/60p video recording, plus 10fps shooting and a buffer that clears more quickly. The Nikon Z system is also growing at rapid pace, with several lenses and accessories available, making it a much more attractive overall ecosystem than when the original Z7 launched. That's not to say this camera is perfect – for those who shoot action, there are better options out there, but for Nikon fans in particularly, the Z7 II is a very strong choice. 

Despite its age, this little gem remains our favorite small, powerful mirrorless camera. While we're big fans of its bigger brother, the X-T4 (position number 1), this model's combination of travel-friendly size and impressive performance make it a fantastic choice for those who need something a little less bulky. It's no longer brand new, given it launched in February 2019. But the flipside to its age is that you can pick it up for some excellent prices, and it remains a very modern camera with few weaknesses. You get the same 26.1MP APS-C sensor and processing engine as the Fujifilm X-T3, making it suitable for everything from sports snapping to landscape photography. This is helped by a phase-detect AF system that covers almost the entire frame, plus the usual range of Fujifilm's excellent Film Simulation modes, which subtly ape the company's old film looks. It's a fantastic, charming little all-rounder.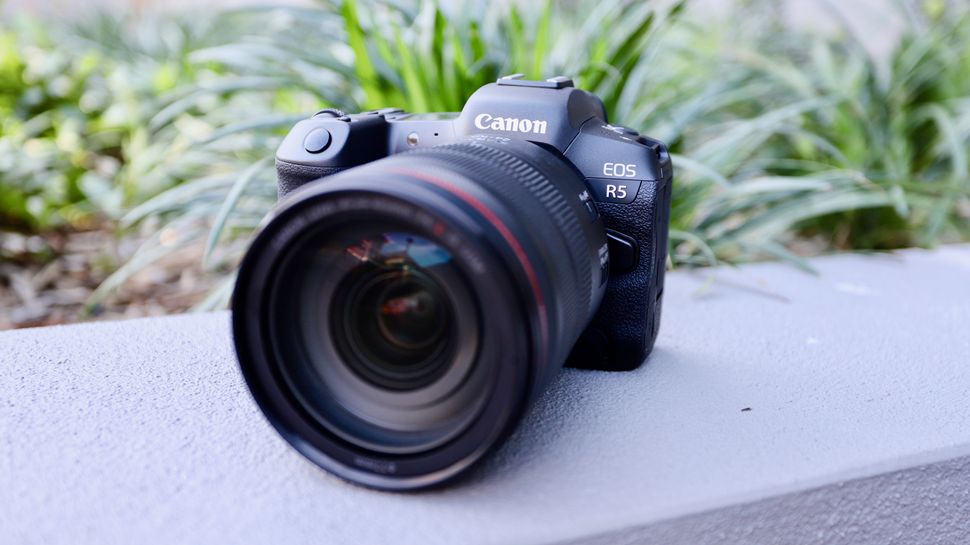 Canon has pulled out all the stops with the EOS R5. Lightweight yet substantial in the hand, it's the company's best mirrorless camera to date – and on paper, it could be the top hybrid model on the market. High-resolution, full-frame and driven by the powerful Digic X processor, it's an exceptional tool for stills photographers. Next-gen Dual Pixel autofocus is outstanding, offering impressively accurate tracking and mind-blowing animal detection. Image quality is similarly superlative, producing remarkable results even in low light, with minimal noise even as high as ISO 4000. Add 20fps continuous shooting with the electronic shutter and you've got a pro-level mirrorless camera that's as comfortable in the studio as it is on the street. 
Battery life can't rival a DSLR, but a good four hours of intensive shooting is possible on a single charge. There are caveats, though. Video specs are staggering, capturing 8K at up to 30fps or 4K at up to 120fps, but heat restrictions seriously limit recording times, while 'cool down' periods are lengthy. And making the most of that performance will require investment in costly CFexpress cards – though if you can afford the R5's top-end price tag, perhaps that won't be an issue.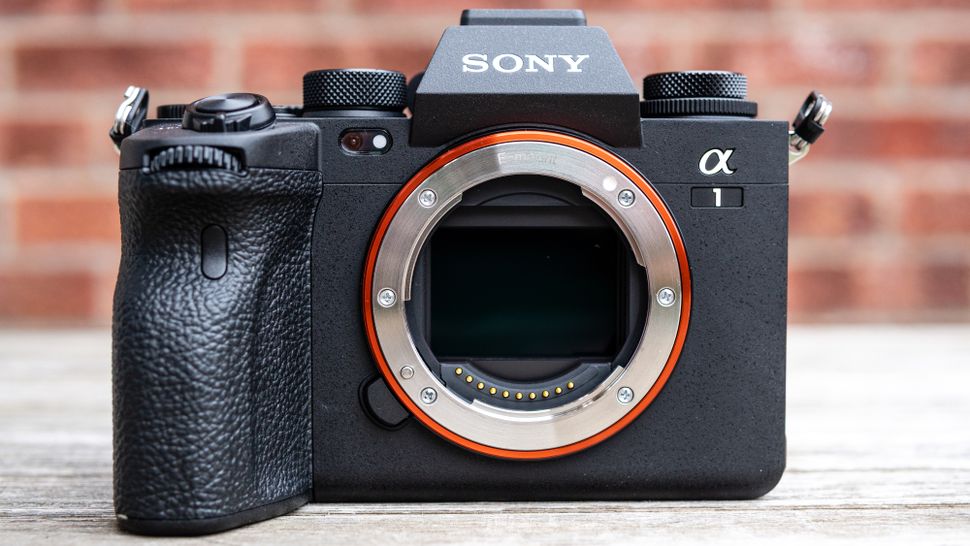 Mirrorless cameras are renowned for their technological advancements – and the Sony A1 shows the format's evolution isn't slowing. In almost every way, it's the best mirrorless camera you can buy: superlative burst speeds mean you can capture detailed, high-resolution images at 30fps, while the 759-point hybrid autofocus is equal parts rapid and reliable. The 50.1MP full-frame sensor is also handy for videography, with the A1 capable of shooting 8K footage at 30fps in 10-bit 4:2:0 – or 4K at 120/60fps in 10-bit 4:2:2. 
In the hand, the A1 hits a comfortable sweet spot between Sony's A7 and A9 series cameras, while the incredible 9.44-million-dot OLED EVF renders the average LCD display somewhat superfluous. Its menu system is complicated, but that's largely a reflection of the Sony A1's astonishing skill set: this is a mirrorless camera that's as useful for studio portraits as it is for fast-paced wildlife action. Yes, there are mirrorless cameras that offer better value – and the A1 will be overkill for the majority of photographers. But if you want the pinnacle in mirrorless performance in 2021, the Sony A1 should top your list.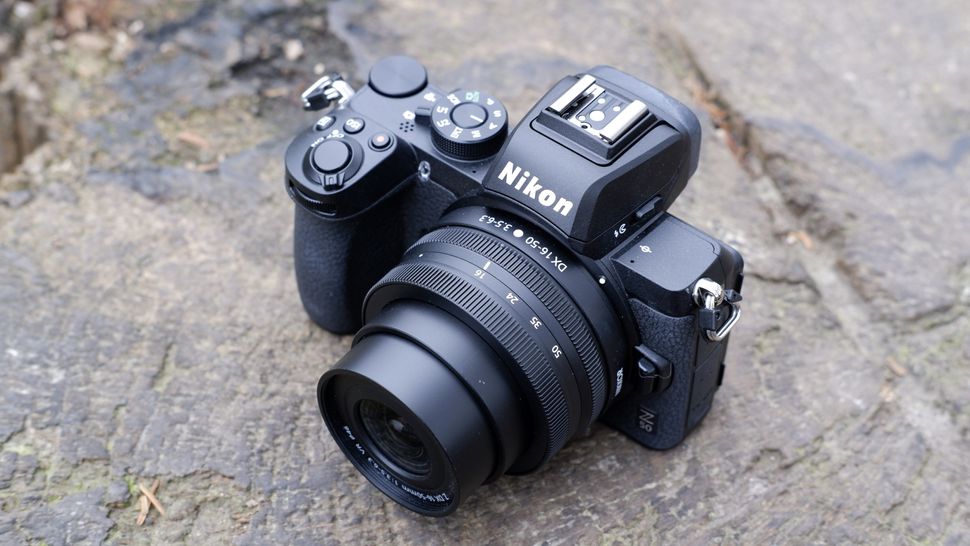 Nikon's first foray into the mid-range mirrorless market, the Z50 proves a strong debut. Despite the smaller APS-C sensor, Nikon hasn't tried to shrink the Z50 too much, instead paying great attention to form and handling. The result is a mirrorless camera that, though still more compact than a DSLR, packs a generous grip which is lovely to hold. 
Its high-resolution viewfinder and tilting touchscreen are impressive, while 4K video and reliable autofocus (using the same hybrid system as the Nikon Z6) complete a great value package. The Z50 uses SD cards rather than the more expensive XQD format, though the single slot is only compatible with slower UHS-I cards, which limits its continuous shooting speeds. Perhaps the biggest challenge the Z50 faces is the limited native lens range, but this will surely grow – and the twin-lens kit is a versatile buy. For those looking to move from a Nikon DSLR to mirrorless, the Z50 is a great choice.

The Sony A6000 remains a popular mirrorless camera for beginners, but five years after its launch the A6100 brings its skills up to date in a familiar but more capable package. Borrowing an APS-C sensor from Sony's premium mirrorless cameras, the A6100 also deploys the flagship A6600's autofocus system to deliver outstanding continuous tracking capability that's rapid and reliable for both stills and video. 
Image quality is as expected, with good detail and decent colors (though a neutral profile would be welcome), while battery life is solid and the tilting screen is now touch-sensitive – albeit with limited functionality. Not everything has changed, mind: the LCD and EVF both remain relatively low-res and maximum burst is still 11fps, while buffering performance can sometimes stumble. So it's not perfect and unlocking its full potential can take time, but the A6100 is certainly a superb all-rounder that should follow in the footsteps of its best-selling forebear.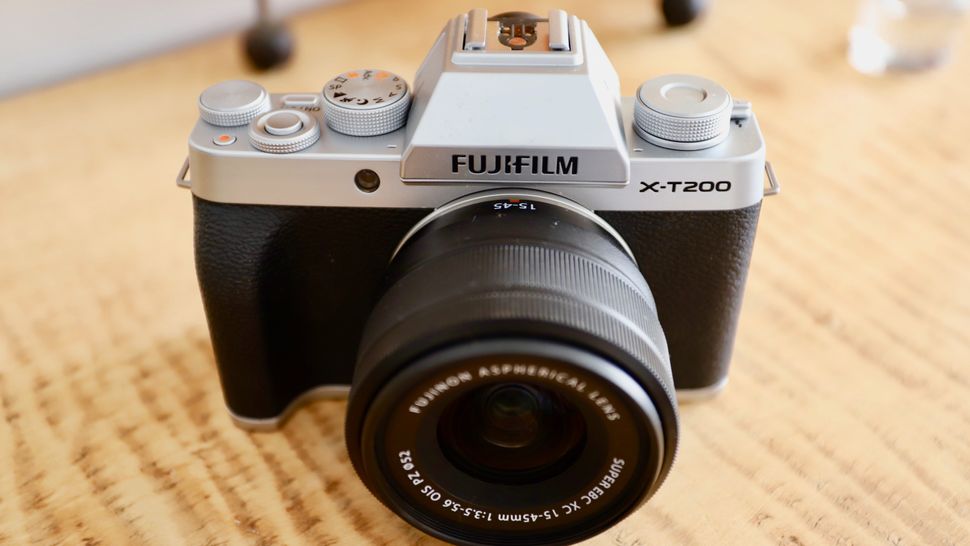 A fine choice for anyone moving up from smartphone shooting, the Fujifilm X-T200 combines a large, sharp 3.5in touchscreen with a lovely design that feels much nicer in the hands than its predecessor. It's a big step up from its X-T100 predecessor in most ways, including autofocus. And unlike the Fujifilm X-A7, the X-T200 also crucially has a built-in viewfinder for framing your shots.
The only real downside compared to pricier models in this list is that the X-T200's subject-tracking can be a little hit-and-miss during burst shooting and isn't available in video mode. But it otherwise offers excellent value and is a great alternative to rivals like the Sony A6100 (see above) and Canon EOS M50 Mark II.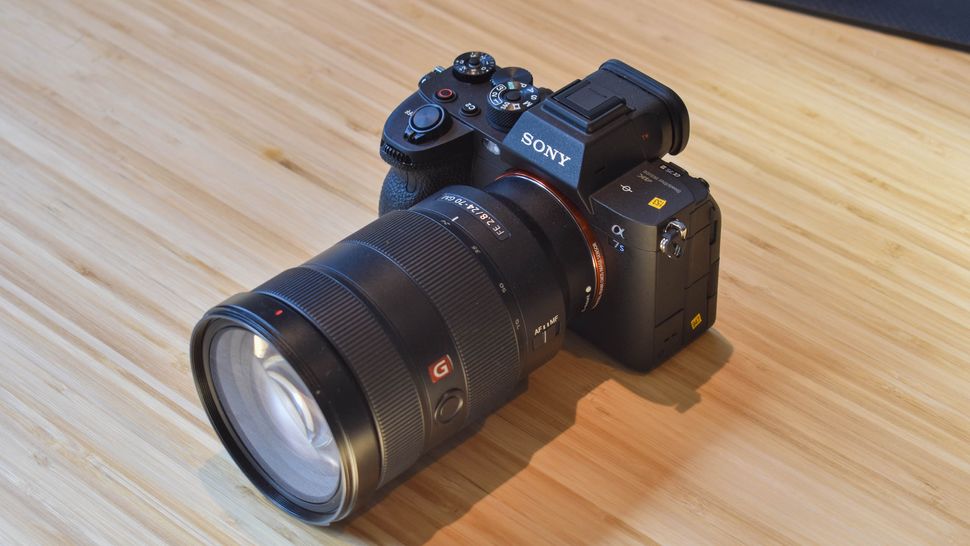 Significantly improved in almost every way, the third iteration of Sony's A7S is the best of its kind. In fact, it's the finest hybrid video camera you can buy. Rivals might pack superior specs, but the A7S III sticks with big pixels and a 4K cap for a simple reason: to be the top 4K video camera. The brand-new 12.1MP back-illuminated sensor can't record 6K or 8K, but it can record for a very long time in very low light. With incredible noise management at high ISO levels, the A7S III is a liberating camera to shoot with; the only real limitations are card capacity and battery life, which averages 75 minutes when shooting in 4K. 
A new touch interface and fully articulating screen prove equally intuitive, while an arsenal of on-body controls make inputs a cinch. IBIS and Active stabilization won't totally counterbalance hand-shake but nevertheless steady well, while the customizable 759-point phase-detection AF is fast and reliable, with excellent subject tracking. And despite its video focus, the A7S III can also produce stunning stills, framed through the 9.44m-dot viewfinder. So what's the catch? Paired with decent glass and fast storage, the A7S III is a very hefty investment.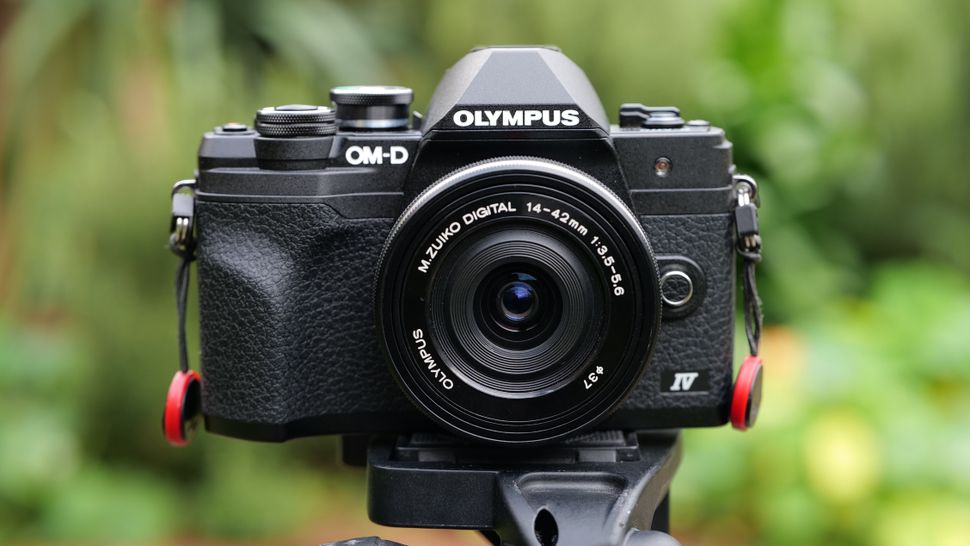 On paper, the E-M10 Mark IV is an easy camera to overlook. But in reality, it's a fantastic entry-level mirrorless camera for stills photography. It might lack advanced features such as phase-detection autofocus or a microphone input, but it ticks all of the key boxes for beginners. A compact body and approachable button layout make it an accessible upgrade for smartphone photographers, as do Wi-Fi and Bluetooth connectivity. 
The 20.3MP sensor is plenty capable enough to capture consistently attractive images, while in-body image stabilization works a treat for shooting snaps at slower shutter speeds. The 121-point contrast detection autofocus won't make headlines, but it does a decent job of consistently tracking faces and eyes. Add classic styling to the mix, plus a handy flip-down touchscreen and an Advanced Photo mode that makes it easy to experiment with complex techniques and the Mark IV proves itself a well-rounded beginner mirrorless option.

Sony's A7R line of cameras has been all about resolution, and the A7R IV delivers a lot more of it than ever before. Its class-leading 61MP delivers an excellent level of detail, augmented by the impressive Pixel Shift Multi Shooting mode. An update to the autofocus system has made it faster and smarter, with face- and eye-detect AF working amazingly well – but with Sony at the helm, there was no doubt about that. 
The camera body is now even more sturdy and better equipped to handle the worst of the elements while out on field, while the deeper grip makes it comfortable to use over long periods of time. Although the addition of top plate command dial makes the mode dial a little harder to access. And while the A7R series wasn't designed with videographers in mind, video quality here is excellent, even though the rolling shutter effect is an issue.

The Nikon Z5 is the best entry-level full-frame mirrorless camera you can buy right now – although it depends a little on how you define 'entry-level'. On the spec sheet, there's plenty that appeals. A large 24MP full-frame sensor produces lovely images in well-lit situations, while the big, bright EVF and 3-inch tilt-angle touchscreen make composing shots a joy. The 273-point autofocus is also very effective, coping well with both static and moving subjects. And the camera itself is a lovely thing to shoot with, offering a large, comfy grip and a nice control layout. 
Less impressive is the 4.5fps burst shooting speed, while a tight 1.7x sensor crop on 4K footage limits its use as a videography tool. Still, it should tick pretty much all the boxes for those new to the genre or Nikon fans after a second body. The biggest issue? Cost: as prices for the older but more capable Nikon Z6 continue to fall, the Z5 looks like a less persuasive proposition.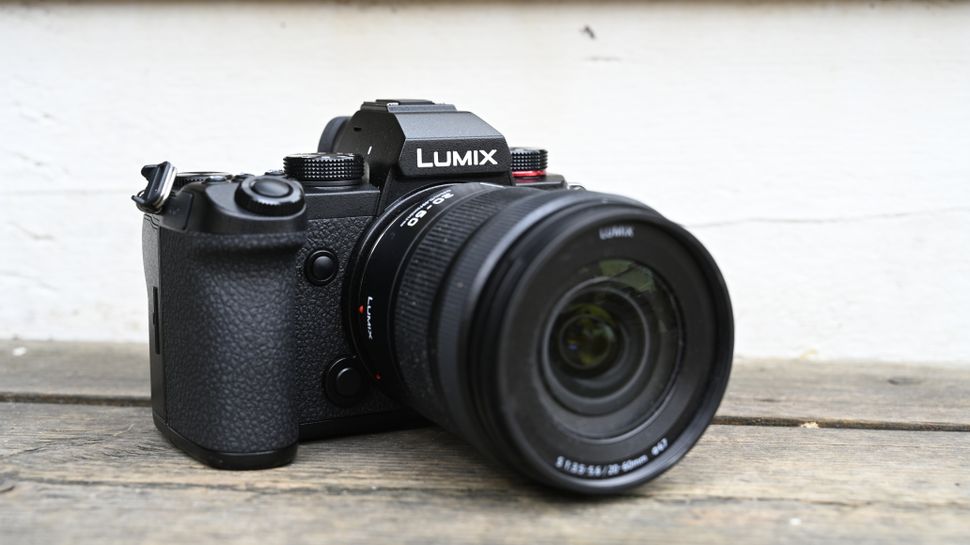 Smaller than the Panasonic Lumix GH5, which has a comparatively tiny Four Thirds sensor, the Lumix S5 is a great full-frame option for those who need a strong video performer with solid stills performance. While it's truly a hybrid camera, the S5 is particularly strong when it comes to shooting video, thanks to its uncropped 4K/30p shooting and high-end features that include Dual Native ISO and V-Log recording. If you're looking to shoot vlogging segments, there's also a vari-angle screen and in-body image stabilization (IBIS) on hand to help, too. 
Okay, the mediocre 7fps burst shooting means it isn't the best option for action or wildlife snappers, but it does have a 6K photo mode to compensate, which lets you extract 18MP stills from a video sequence. And the autofocus, while not quite up to the level of Sony and Canon's latest full-framers, is certainly better than Panasonic's previous incarnation. In fact, for video shooters who need to also a large amount of stills, the Lumix S5's only real rival at this price point is the incoming Sony A7C.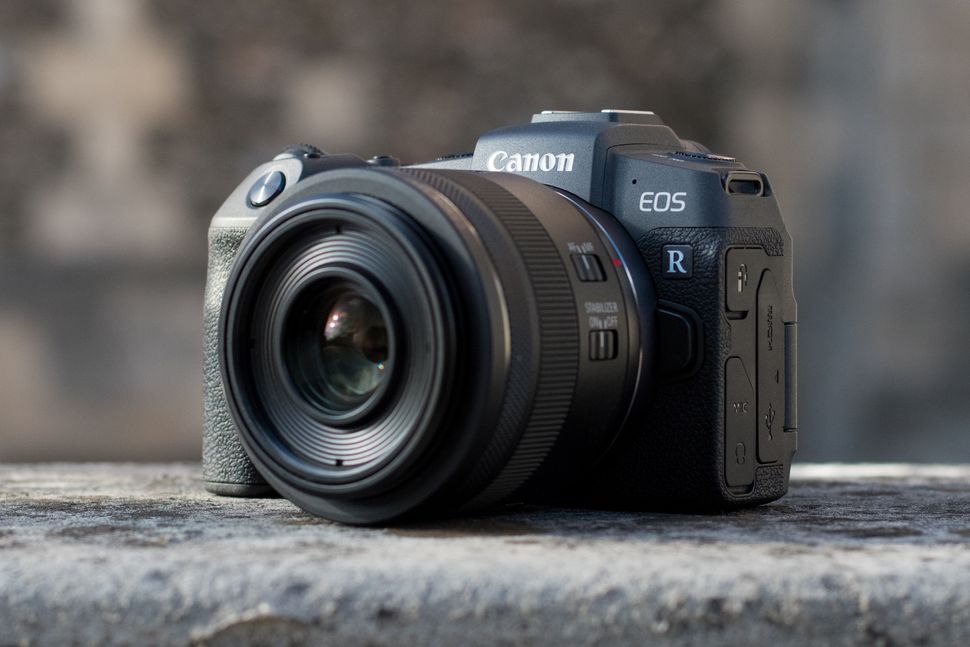 Canon's first full-frame mirrorless camera, the EOS R, delighted in some ways and frustrated in others, but the EOS RP made a much more positive impression. While technically a more junior model and not as fully featured, its much smaller and lighter body, together with a far nicer price, means that it's far more accessible for those who were hoping to make the jump to mirrorless but didn't want to stretch all the way to the EOS R. Without only around 4MP difference between the two you're not really sacrificing much in terms of sensor resolution, while the responsive touchscreen, fast autofocus and deep buffer makes it a pleasure to use in all kinds of situations. And while the native lens range for the R mount are still limited, a lens mount adapter allows users already invested in Canon's ecosystem to use their existing EF lenses.

Great value option:
It might not be as great for video as the Lumix GH5, but the G9 prioritizes stills. Like Olympus OM-D E-M1X, the smaller MFT sensor size is made up for by a camera that is packed full of features. Its high resolution combines eight images into a single 80MP photograph, while its amazing image stabilization allows you to shoot handheld for about a second with sharp results. Throw in 60fps shooting, polished handling and a wealth of advanced features and the Lumix G9 is a brilliant all-round mirrorless camera that's now also great value.

Mirrorless or DSLR: what's the difference?
Mirrorless cameras allow you to swap and change lenses like on a DSLR, but because the mirror that you normally find inside a DSLR has been removed, the camera can be made much more compact. 
No mirror means that instead of optical viewfinders to frame your subject, mirrorless cameras rely on electronic viewfinders. Be aware, though, that most cheaper mirrorless cameras don't come with viewfinders at all – instead, you compose the photo on the rear screen, just as you do with most compact cameras or smartphones.
This is a boon in terms of keeping size and cost down, but if you're looking to start taking your photography seriously then a viewfinder is nigh-on essential. This is because it lets you compose photos in all conditions, even sunny ones that can render a rear screen useless.
You'll find that mirrorless cameras are also known as compact system cameras (or CSCs for short), with models ranging from the simple to use beginner models to sophisticated full-frame monsters that rival the very best DSLRs out there.
Why are mirrorless cameras better?
Is a mirrorless camera better than a DSLR then? There are still quite a few pros and cons to both designs, so if you want to find out more, read this: Mirrorless vs DSLR cameras: 10 key differences. 
Mirrorless cameras certainly offer more choice. If you're looking to buy a DSLR, there's only really two main players in the shape of Canon and Nikon. If you opt for a mirrorless camera, the choice is much broader, with the likes of Canon, Panasonic, Fujifilm, Sony, Olympus and Leica all offering a wide range of cameras to suit most budgets. 
Right now, every major camera manufacturer has something to shout about, and their latest models are different enough from their rivals to stand out in some way.
While it would be very easy to select 10 high-end models to make up our pick of the best mirrorless camera, we've tried to pick out some more affordable options as well. These models might not be dripping with features, but they represent great options for new users and those on a budget. That said, if you're looking specifically for a budget mirrorless camera, take a look at our best mirrorless camera for beginners buying guide. 
So whether you're after a better camera than the one featured on your smartphone or are looking for an advanced, high-end model to push your creativity even further, read on to find out what are the best mirrorless cameras you can buy right now.