Editor's note: May 2023
Mirrorless cameras are where it's at for the camera divisions of Canon, Sony, Nikon, Fujifilm, Panasonic and OM System (Olympus), and those that like to shoot both photo and video are reaping the benefit with some of the most powerful hybrid cameras to date.
We already have camera of the year contenders in the shape of the 61MP full-frame Sony A7R V, Panasonic Lumix S5 II / S5 IIX and the Nikon Z8. The Fujfilm X-S20 was announced at the Fujifilm X Summit and updates the X-S10 as a much more powerful, if costly successor. In one sense there is a trend that 'cheap' cameras are a thing of the past, but at the high-end you are getting more bang for your buck.
Timothy Coleman, Cameras editor
Whether you're new to photography or a practised enthusiast, the best mirrorless cameras have the performance to take your results to the next level. Mirrorless cameras are recognised as the future by top manufacturers, offering cutting-edge performance and a more versatile shooting experience than even the best DSLR cameras.
Which mirrorless camera suits you best will depend on your experience, expectations and budget. We've extensively tested a wide range of the top options and put together this guide to help you pick which one is right for you. Our ranked selection covers everything from entry-level mirrorless cameras for beginners, to full-frame flagships fit for professional photographers. Our list also includes several of our favorite mirrorless hybrids, many of which are among the best video cameras.
Our current top pick for most people is the Sony A7 IV, which we also think is the best camera overall. With a sharp full-frame sensor and fantastic autofocus capabilities, it's a hybrid that handled almost every shooting scenario during our review. That said, if you'd prefer a lightweight camera with a retro design, we also highly recommend the Fujifilm X-T5 – an APS-C camera that's ideal for everyday stills. For beginners, the versatile Olympus OM-D E-M10 gets our vote.
While those cameras deservedly score highly in our list, there might be a mirrorless camera that's better suited to your specific requirements. Our in-depth guide is designed to make your choice easier. We keep it regularly updated with the latest releases, and we've also outlined some expert buying tips at the bottom of the page. Once you've made your pick, you'll find direct links to the best deals beneath each entry.
The best mirrorless cameras for 2023
Why you can trust TechRadar We spend hours testing every product or service we review, so you can be sure you're buying the best. Find out more about how we test.
The best enthusiast mirrorless cameras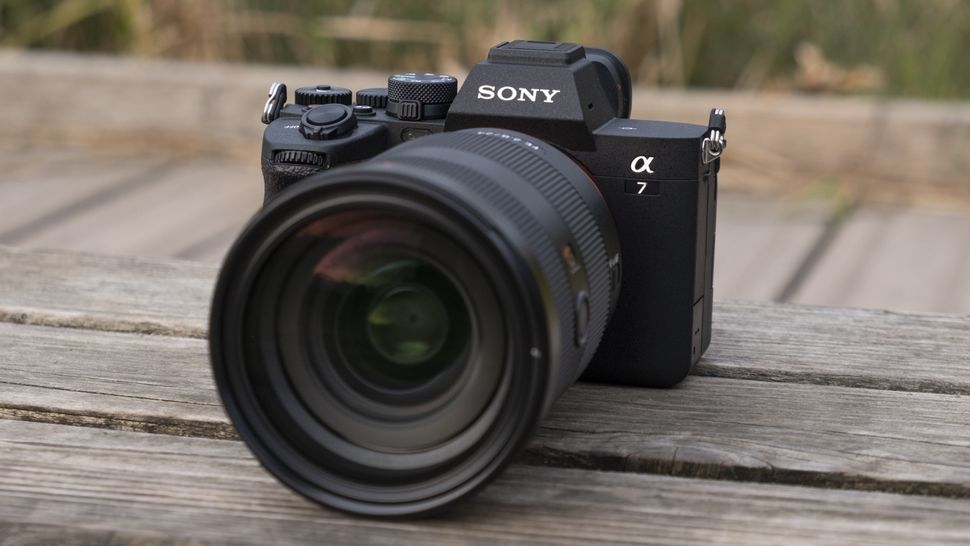 The Sony A7 IV is a truly modern hybrid camera. It's overkill for beginners and more expensive than its stills-focused competition, but it's also a versatile workhorse for anyone who want to shoot a mixture of photos and video. A price bump means it no longer occupies the same entry-level price bracket as its popular predecessor, but upgrades like 10-bit video and a Bionz XR processor make it a much more powerful option.
In our tests, we found the A7 IV to have class-leading autofocus skills, plus a seemingly endless buffer depth, which means the camera can almost indefinitely maintain its maximum burst speeds without any slowdown. When using a CFexpress card, it swallowed 9fps for over a minute (or 6-7fps when continuously shooting raw). The A7 IV's new 33MP full-frame sensor doesn't dramatically improve image quality over the A7 III (the higher resolution also means fairly prevalent noise above ISO 6400), and there's a heavy crop on 4K footage. But as a complete package, the Sony A7 IV is a solid all-rounder which could be the only mirrorless camera you'll ever need.

If you're in the market for a hybrid all-rounder, you should look elsewhere. While the Fujifilm X-T5 can record lovely 6.2K footage, photography is its focus – and that's where it excels. Deploying the same 40.2MP APS-C sensor and X-Processor 5 as the Fujifilm X-H2, it delivers images of near-identical quality. If you're upgrading from an older X-T model, you'll also notice the benefits of in-body image stabilization, superior battery life and Fujifilm's latest subject-detection autofocus, even if the latter can't compete with Sony and Canon's latest efforts.
Form factor also sets the X-T5 apart. We found its reduced dimensions reminiscent of the X-T1, making it a small, lightweight tool that's perfect for everyday shooting. Its controls are also photog-friendly, with retro dials for ISO, shutter speed and exposure, plus a three-way tilting touchscreen that works better than a vari-angle for framing stills. Yes, the APS-C sensor limits low-light performance, while a modest buffer isn't ideal for action snappers. But its marriage of performance and convenient form makes the X-T5 our favorite mirrorless camera for hobbyists.

It's not a revolutionary upgrade over the original, but incremental improvements make the Canon EOS R6 II a solid choice for fans of the RF format. Standout among the changes is Canon's latest AI autofocus system, which proved very impressive during our tests, almost always discerning our subject and focusing quickly. We couldn't match Canon's claimed 8 stops of in-body image stabilization, but the system is still one of the better ones around.
JPEG stills are attractive out of the camera, with fantastic high-ISO performance and rapid electronic burst speeds of up to 40fps. 4K footage is similarly impressive, with rich but natural color rendition, and sharp detail from the 24.2MP sensor. A useful lever on the top plate makes it simple to transition between stills and video, reflecting the fact that this is a great camera to handle and use. You'll find more for less if you're not invested in Canon's RF system. But if you are, this is a very capable full-frame hybrid.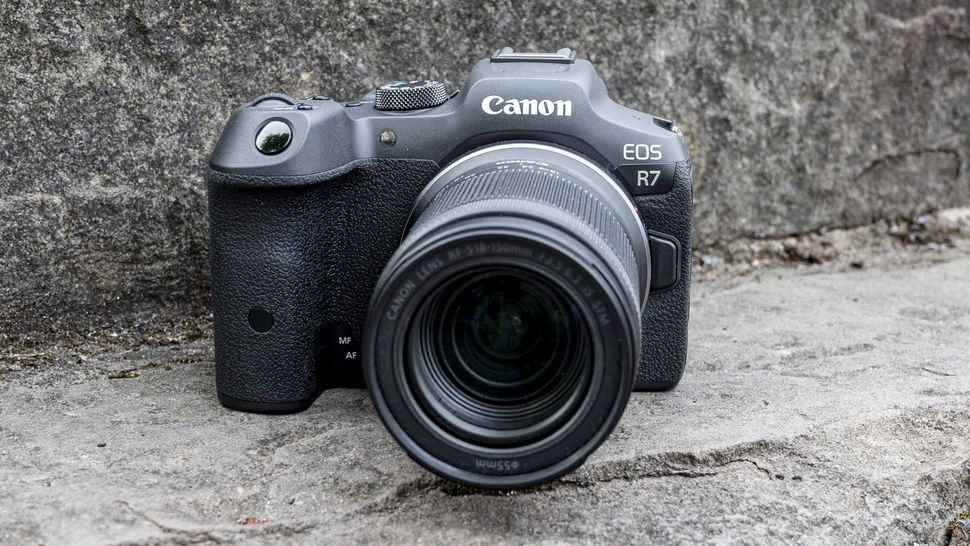 The Canon EOS R7 is like one of the camera giant's full-frame EOS R cameras, only with a smaller APS-C sensor. For the price, it's impressively powerful, particularly if you're fan of shooting wildlife or sports scenes. That's because it boasts 15fps burst speeds (or 30fps if you switch to the electronic shutter). Our tests found that the EOS R7 can indeed hit these speeds, though you don't get the deep buffers found on full-frame siblings like the EOS R6, so it can't sustain those speeds for quite as long.
Beyond rattling off frames of speeding animals, the EOS R7 offers comfortable handling, Canon's latest subject-tracking autofocus system and and dual UHS-II card slots, making it a camera that will also tempt pro EOS R series fans as a second body. The only downside? Canon has so far only made two native lenses for the EOS R7's APS-C sensor. More should be en route, though, and you can always mount existing RF lenses or adapt older EF lenses from Canon's DSLRs while you wait.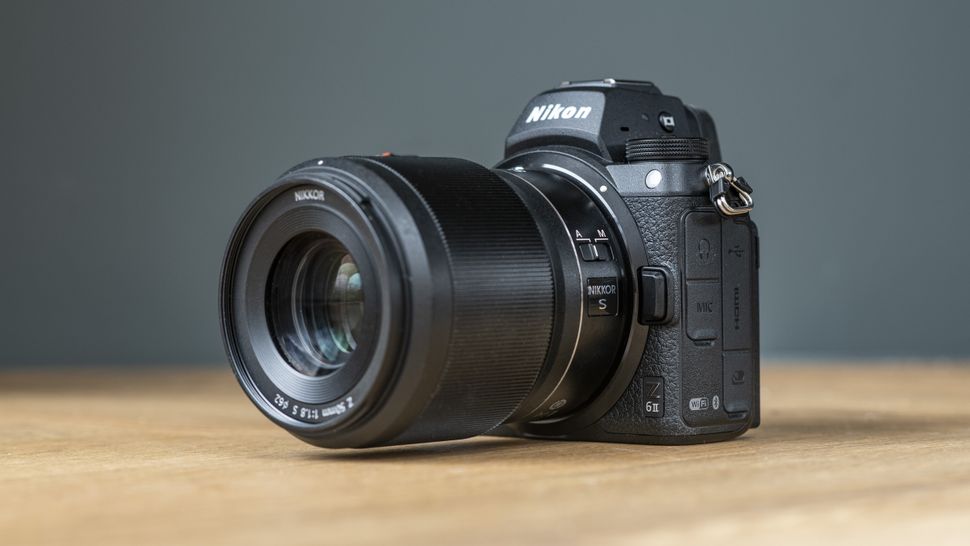 For a long time, the full-frame Nikon Z6 reigned as our number one camera. This successor remains an excellent performer, particularly for those looking to upgrade from Nikon DSLRs, but the Z6 II's modest updates mean it's fallen slightly behind the very best mirrorless cameras. It still comes highly recommended, though, thanks to its consistency in most areas, with the addition of a second Expeed 6 processor bringing a range of performance improvements that include a new 14fps burst shooting speed.
In our tests, we found the autofocus to be a significant improvement on the Nikon Z6, particularly with animal eye/face detection, and the Z6 II adds a much-needed UHS-II SD card slot alongside the existing XQD/CFexpress slot. Video does now lag slightly behind hybrid rivals like the Sony A7 IV. But with a tried-and-tested 24MP full-frame BSI CMOS sensor, which delivers very good high ISO performance, and the best handling around, it fully deserves its place at the top table for photographers.

By shoehorning several highlights from the excellent X-T4 – including IBIS – into a cheaper, more compact body, Fujifilm has created the best mid-range mirrorless cameras for beginners and hobbyists. The Fujifilm X-S10 packs stacks of shooting power into a small shell that handles well. In the hand, its chunky grip and simplified dials make it feel like a classic DSLR (without the unnecessary bulk), while the charm of its retro styling speaks for itself.
The proven APS-C sensor and X-Processor 4 combo makes the X-S10 a true all-rounder, as comfortable shooting stills as it is capturing quality 4K footage. We found its only real weakness to be autofocus performance: AF is still impressive in most situations, but subject-tracking isn't as advanced as the systems seen on cameras like the Sony A6600. While it might not be the first choice for action snappers, the X-S10's IBIS system is also a boon for handheld shooters. Provided you can do without weatherproofing, the X-S10 is superb mid-range mirrorless camera.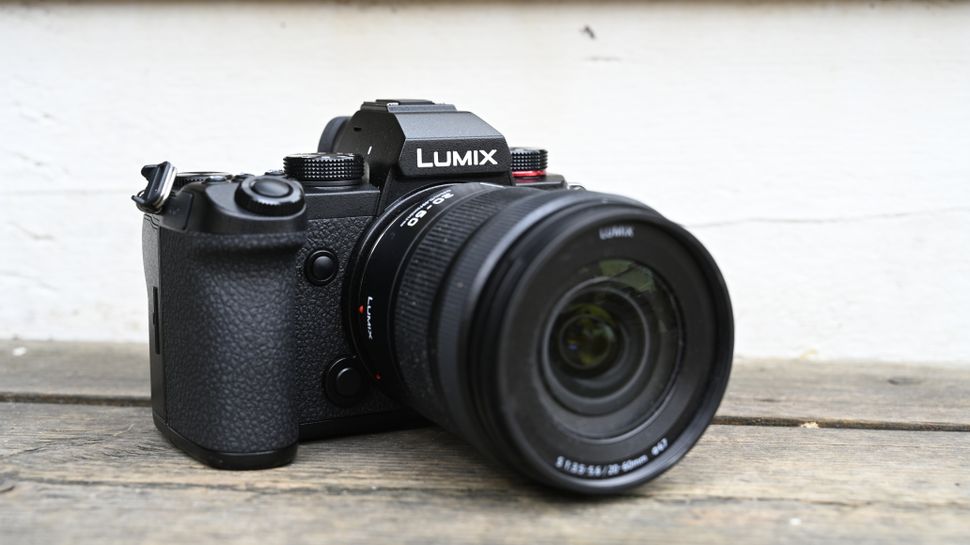 Smaller than the Panasonic Lumix GH5, which has a comparatively tiny Four Thirds sensor, the Lumix S5 is a great full-frame option for those who need a strong video performer with solid stills performance. While it's truly a hybrid camera, the S5 is particularly strong when it comes to shooting video, thanks to its uncropped 4K/30p shooting and high-end features that include Dual Native ISO and V-Log recording. If you're looking to shoot vlogging segments, there's also a vari-angle screen and in-body image stabilization (IBIS) on hand to help, too.
Okay, the mediocre 7fps burst shooting means it isn't the best option for action or wildlife snappers, but it does have a 6K photo mode to compensate, which lets you extract 18MP stills from a video sequence. And the autofocus, while not quite up to the level of Sony and Canon's latest full-framers, is certainly better than Panasonic's previous incarnation. In fact, for video shooters who need to also a large amount of stills, the Lumix S5's only real rival at this price point is the incoming Sony A7C.
Best starter mirrorless cameras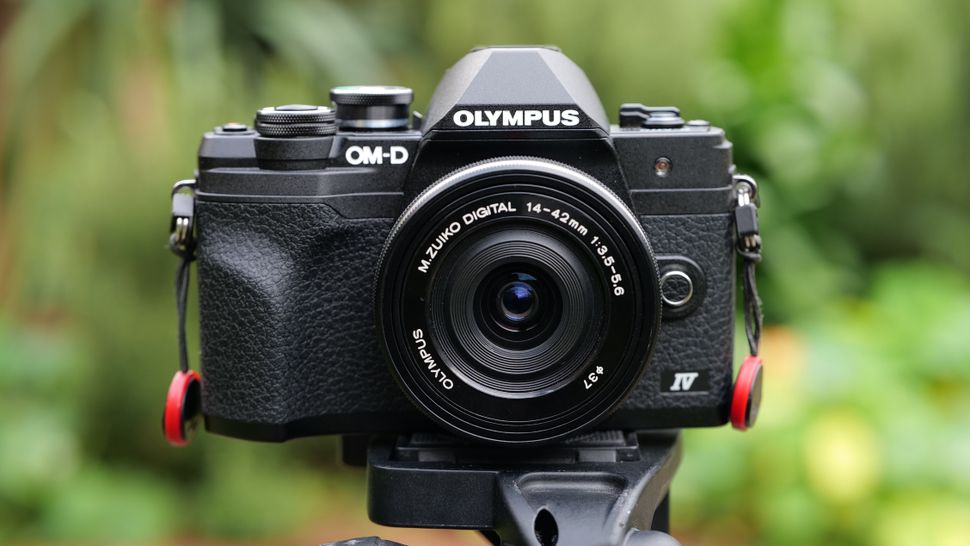 On paper, the E-M10 Mark IV is an easy camera to overlook. But in reality, it's one of the best cameras for beginners who are mainly focused on stills rather than video. It might lack advanced features such as phase-detection autofocus or a microphone input, but it ticks all of the key boxes for beginners. A compact body and approachable button layout make it an accessible upgrade for smartphone photographers, as do Wi-Fi and Bluetooth connectivity.
In our tests, we found that the 20.3MP sensor to be plenty capable enough to capture consistently attractive images, while in-body image stabilization works a treat for shooting snaps at slower shutter speeds. The 121-point contrast detection autofocus won't make headlines, but it does a decent job of consistently tracking faces and eyes. Add classic styling to the mix, plus a handy flip-down touchscreen and an Advanced Photo mode that makes it easy to experiment with complex techniques and the Mark IV proves itself a well-rounded beginner mirrorless option.

The Nikon Z fc is a gloriously retro take on the Nikon Z50, the camera giant's other crop-sensor mirrorless camera. It packs the same specs as the Z50 into a body that's inspired by the Nikon FM2 from the early 1980s – and the combination is a triumph for casual shooters who want a fun camera for travel and everyday shooting.
It might lack a weather-proof build and the large grip seen on the Nikon Z50, but we found the Z fc to be a delight to shoot with. Its competitive specs, which include a 20.9MP sensor, the ability to shoot 4K/30p video, and continuous AF tracking for people and animals, are also borne out in reality. The only downside? A lack of native lenses. If a wide range of APS-C lenses is important to you, then Fujifilm's X-series is a good alternative – but otherwise, the Nikon Z fc is a glorious mix of old and new.

The Sony A6000 remains a popular mirrorless camera for beginners, but five years on from its launch the A6100 brought its skills up to date in a familiar but more capable package. Borrowing an APS-C sensor from Sony's premium mirrorless cameras, the A6100 also deploys the flagship A6600's autofocus system to deliver outstanding continuous tracking capability that's rapid and reliable for both stills and video.
Image quality is as expected, with good detail and decent colors (though a neutral profile would be welcome), while battery life is solid and the tilting screen is now touch-sensitive – albeit with limited functionality. Not everything has changed, mind: the LCD and EVF both remain relatively low-res and maximum burst is still 11fps, while buffering performance can sometimes stumble. So it's not perfect and unlocking its full potential can take time, but the A6100 is certainly a top mirrorless all-rounder for a decent price.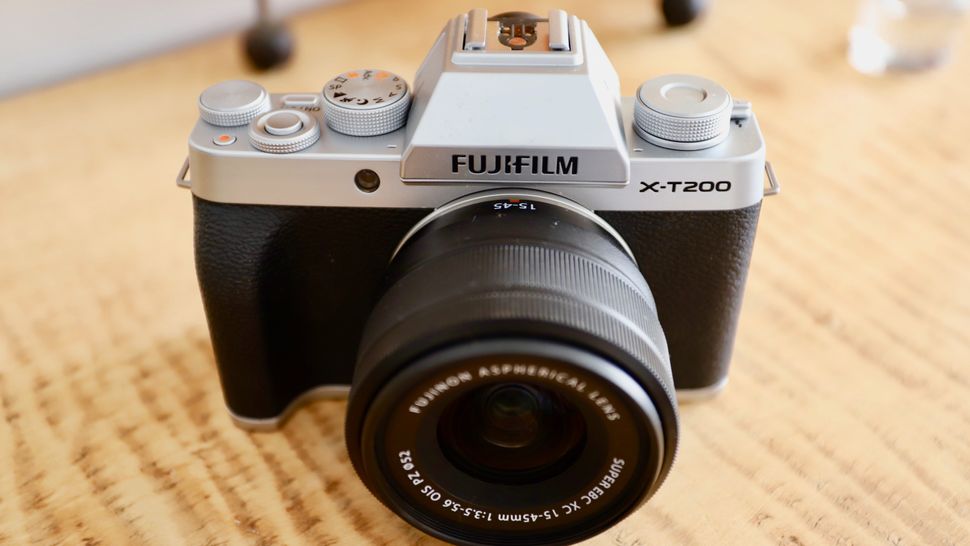 A fine choice for anyone moving up from smartphone shooting, the Fujifilm X-T200 combines a large, sharp 3.5in touchscreen with a lovely design that feels much nicer in the hands than its predecessor. It's a big step up from its X-T100 predecessor in most ways, including autofocus performance. And unlike the Fujifilm X-A7, the X-T200 also crucially has a built-in viewfinder for framing your shots.
The only real downside compared to pricier models in this list is that the X-T200's subject-tracking can be a little hit-and-miss during burst shooting and isn't available in video mode. But it otherwise offers excellent value and is a great alternative to rivals like the Sony A6100 (see above) and Canon EOS M50 Mark II.
Best advanced mirrorless cameras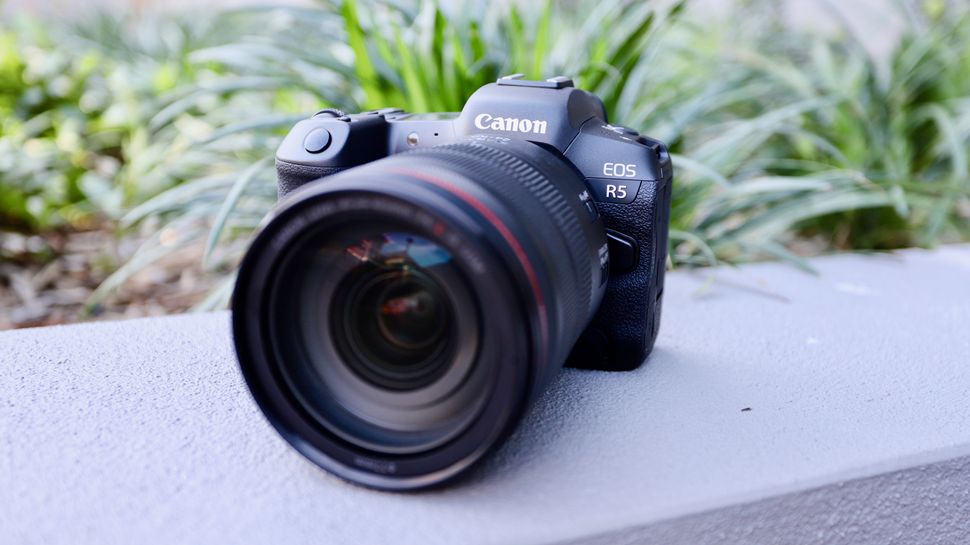 Canon really pulled out all the stops with the EOS R5. Lightweight yet substantial in the hand, it's the company's best mirrorless camera so far. High-resolution, full-frame and driven by the powerful Digic X processor, it's an exceptional tool for stills photographers. Our tests found its next-gen Dual Pixel autofocus to be outstanding, offering impressively accurate tracking and mind-blowing animal detection. Image quality is similarly superlative, producing remarkable results even in low light, with minimal noise even as high as ISO 4000. Add 20fps continuous shooting with the electronic shutter and you've got a pro-level mirrorless camera that's as comfortable in the studio as it is on the street.
The EOS R5's battery life can't rival a DSLR, but a good four hours of intensive shooting is possible on a single charge. Its video specs are also staggering for a camera of this size, capturing 8K at up to 30fps or 4K at up to 120fps, and recent firmware upgrades have only boosted its appeal for videographers. However, it's worth bearing in mind that heat restrictions do limit recording times, while 'cool down' periods can be lengthy. Making the most of that performance will also require investment in costly CFexpress cards – though if you can afford the R5's top-end price tag, perhaps that won't be an issue.

With a stacked sensor that's seriously rapid, the Fujifilm X-H2S is one of the best mirrorless cameras for action photographers who also want to shoot pro-quality video. Its electronic shutter delivers burst speeds of up to 40fps, while its subject-tracking autofocus makes it easily the best Fuji X-series camera for shooting fast-moving scenes.
Videographers are also rewarded with a superlative skill set. The X-H2S can record detailed 6.2K/30p footage internally, with countless color profiles for editing flexibility. In-body image stabilization and a sharp articulating touchscreen complement the package.
We think it's overkill for photographers who won't utilise its blistering pace, and there's no escaping its serious price tag. That said, it's a more realistic alternative to the Nikon Z9. And while it costs the same as full-frame rivals such as the Sony A7 IV, not other APS-C camera can compete with its feature set or the performance of its stacked sensor.

At 61MP, the Sony A7R V has the same class-leading resolution as the A7R IV before it. But thanks to a new sensor and powerful Bionz XR processing engine, our review found that the A7R V is a better camera overall. Paired with high-quality optics and up to eight stops of image stabilization, we found it capable of capturing outstanding detail.
In our tests, its AI-powered Real-time Recognition AF wasn't foolproof, but it could reliably lock onto a range of subjects, working particularly well with people – even in wider scenes. We found image quality to be excellent when shooting detailed subjects, making the A7R V a fantastic choice for landscape or studio pros.
Its articulating touchscreen provides useful flexibility when it comes to framing, while the EVF is as sharp here as on the A7S III. If you want a high-spec full-frame powerhouse and don't mind paying for it, the A7R V is a serious step up from its predecessor. But if you can't afford the best glass, want to shoot slow-mo 4K video or simply don't need such high resolution, you might find better value in the A7 IV.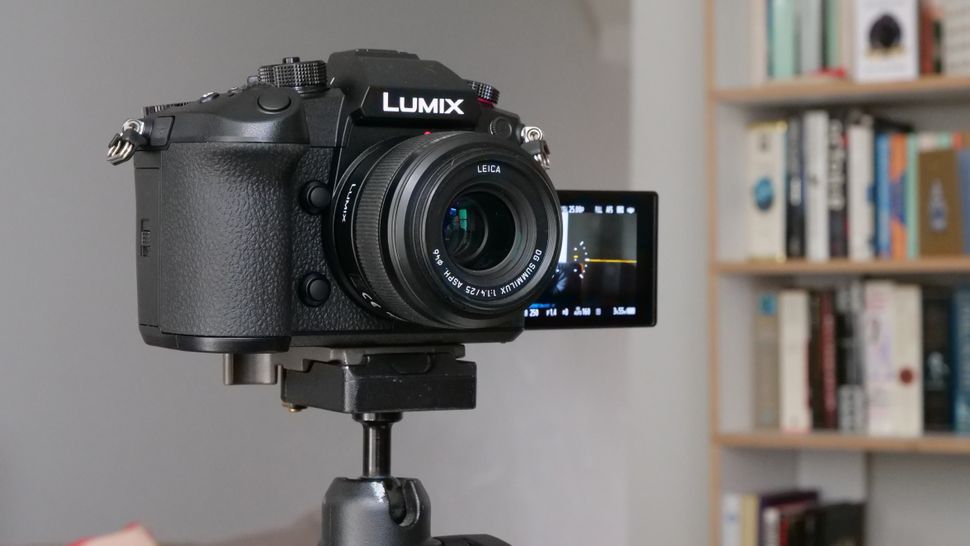 Like its GH5 Mark II stablemate, the Panasonic GH6 is first and foremost a video tool – and it's one that proves the Micro Four Thirds format still has plenty to offer filmmakers. Robustly built and relatively compact, the new Lumix flagship is also blessed with a remarkable array of video modes, offering outstanding creative flexibility for videographers.
We found its handling to be excellent, with lots of useful interface features: the rear touchscreen can flip, twist and tilt for easy framing, while a second record button on the front benefits self-shooters. Add virtually unlimited recording times and improved image stabilization algorithms into the mix and the GH6 shapes up as a compelling package for videographers.
It's also a dependable stills camera, with a range of options for specialist shooting, including a 100MP image-stacking High Resolution mode and extremely fast burst shooting (up to 75fps with the electronic shutter). We still found that full-frame rivals offer better low-light performance, while others offer faster, more accurate autofocus systems. But if you want a lightweight video monster that can also turn out solid still images, the GH6 should be near the top of your shopping list.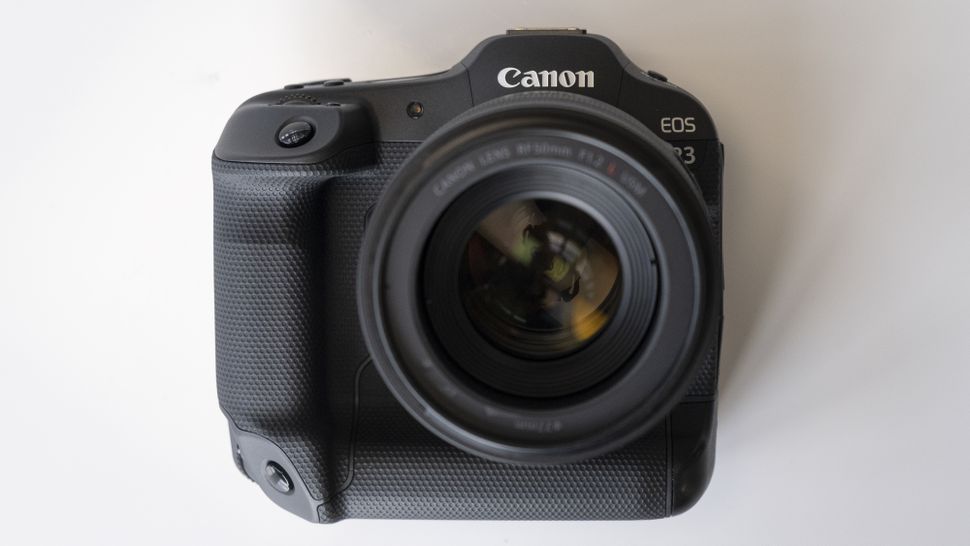 Disguised as an old-school DSLR, the Canon EOS R3 is actually at the cutting-edge of mirrorless performance in 2022. Combining hybrid skills with a chunky form factor, it harbors a host of imaging innovations. Chief among them is a new 24.1MP CMOS sensor: though its resolution might seem low, a stacked design delivers rapid 30fps raw burst shooting. Paired with enhanced AF tracking (including Eye Control AF that follows your gaze to select focus points through the viewfinder), the EOS R3 shapes up as one of the most advanced fast-action cameras ever.
The EOS R3 is a video star as well: assisted by an articulating touchscreen, it can capture 6K raw video internally at 60p with minimal rolling shutter. It's tough enough to travel too, thanks to a robust magnesium alloy build. Yes, the R3 offers more – and is more expensive – than most hobbyists will ever need. But it also sets a fresh benchmark for professionals who want a supremely speedy mirrorless camera.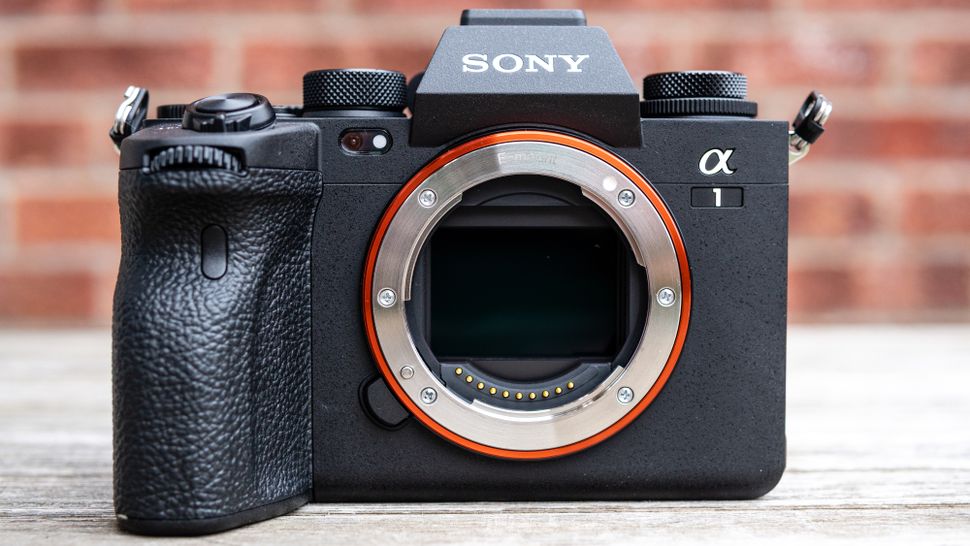 Mirrorless cameras are renowned for their technological advancements – and the Sony A1 shows the format's evolution isn't slowing. In almost every way, it's the best mirrorless camera you can buy: superlative burst speeds mean you can capture detailed, high-resolution images at 30fps, while the 759-point hybrid autofocus is equal parts rapid and reliable. The 50.1MP full-frame sensor is also handy for videography, with the A1 capable of shooting 8K footage at 30fps in 10-bit 4:2:0 – or 4K at 120/60fps in 10-bit 4:2:2.
In the hand, the A1 hits a comfortable sweet spot between Sony's A7 and A9 series cameras, while the incredible 9.44-million-dot OLED EVF renders the average LCD display somewhat superfluous. Its menu system is complicated, but that's largely a reflection of the Sony A1's astonishing skill set: this is a mirrorless camera that's as useful for studio portraits as it is for fast-paced wildlife action. Yes, there are mirrorless cameras that offer better value – and the A1 will be overkill for the majority of photographers. But if you want the pinnacle in mirrorless performance in 2022, the Sony A1 should top your list.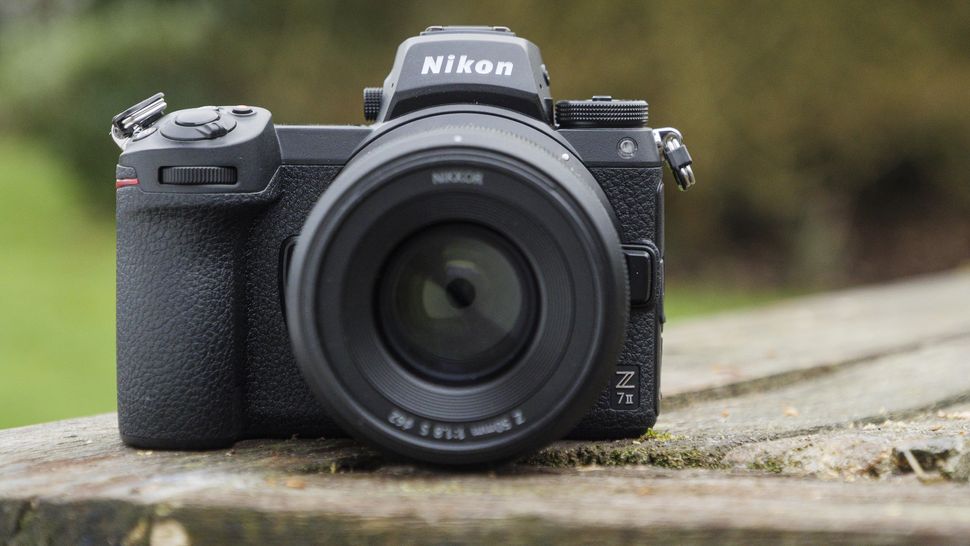 It's only a subtle evolution of the original Z7, but Nikon arguably didn't need to make too many changes to its impressive, high-resolution full-frame camera. A major criticism has been addressed by the addition of a secondary memory card slot for this Mark II version, while our tests found that its additional processor provides a significant boost to its all-round performance.
You now get 4K/60p video recording, plus 10fps shooting and a buffer that clears more quickly than on the Z7. The Nikon Z system is also growing at rapid pace, with several lenses and accessories available, making it a much more attractive overall ecosystem than when its predecessor launched in 2018. That's not to say this camera is perfect – for those who shoot action, there are better options out there, like the Canon EOS R6. But for Nikon fans who need that 45.7MP resolution, the Z7 II is a very strong choice.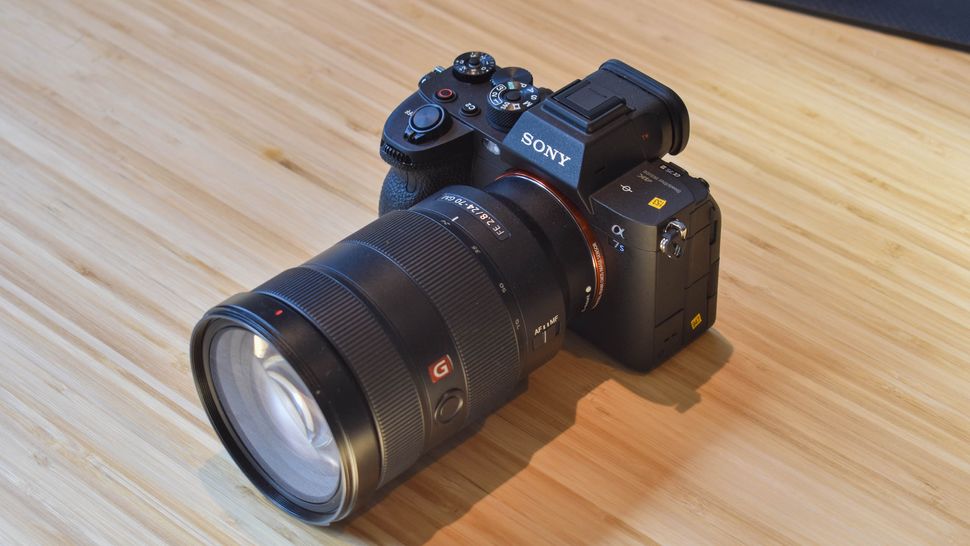 Significantly improved in almost every way, the third iteration of Sony's A7S is the best of its kind. In fact, it's the finest hybrid video camera you can buy. Rivals might pack superior specs, but the A7S III sticks with big pixels and a 4K cap for a simple reason: to be the top 4K video camera. The brand-new 12.1MP back-illuminated sensor can't record 6K or 8K, but it can record for a very long time in very low light. With incredible noise management at high ISO levels, the A7S III is a liberating camera to shoot with; the only real limitations are card capacity and battery life, which averages 75 minutes when shooting in 4K.
A new touch interface and fully articulating screen prove equally intuitive, while an arsenal of on-body controls make inputs a cinch. IBIS and Active stabilization won't totally counterbalance hand-shake but nevertheless steady well, while the customizable 759-point phase-detection AF is fast and reliable, with excellent subject tracking. And despite its video focus, the A7S III can also produce stunning stills, framed through the 9.44m-dot viewfinder. So what's the catch? Paired with decent glass and fast storage, the A7S III is a very hefty investment.
While it's very much a camera for photography purists, the Hasselblad X2D 100C is also the most versatile and accessible Hasselblad to date. It squeezes a medium format sensor into a stunning body that we found surprisingly compact and comfortable to handle. We also appreciated the convenience of its built-in 1TB of SSD storage. That's not to say it doesn't occupy a narrow niche: there's no video, burst shooting tops out at 3.3fps, and even with speed enhancements, its autofocus still lags far behind the latest mirrorless models. Its native lens range is also lacking a proper telephoto option.
Yet despite these drawbacks, we found its manageable form factor and tilt-angle touchscreen made it usable in the real world, while its in-body image stabilization – a first for Hasselblad – eliminated the need for a tripod. Its 100MP sensor can capture pin-sharp stills, while its leaf shutter setup permits greater use of wide apertures with flash portraits. Color rendition and dynamic range are outstanding, too. The X2D is right up there with our favorite medium format cameras.

Mirrorless or DSLR: what's the difference?
The mirrorless vs DSLR debate has been a hot topic since the arrival of the first mirror-free cameras. Which is best for you will always be a personal choice, although most manufacturers are now focused on pouring their best tech into mirrorless models. Our dedicated mirrorless vs DSLR guide should help you decide which one is right for your needs, but there are a few key ways in which the two formats are different.
Mirrorless cameras allow you to change lenses like a DSLR. But unlike a DSLR, they don't use a mirror to direct light onto the sensor inside. Instead, light is received and processed by the sensor directly. Because they don't need a bulky mirror, they can be made more compact than a traditional DSLR. No mirror to move also means faster potential shutter speeds.
The other key difference is the viewfinder. Where DLSR cameras use an optical viewfinder to help you frame scenes, mirrorless cameras rely either on an electronic equivalent, or require you to compose using their rear screen. While the latter can be problematic in bright conditions, the former is no longer the dealbreaker it once was: modern EVFs are bright and sharp, giving you a realistic preview in real-time, with the benefit of data readouts.
Mirrorless cameras initially featured smaller sensors than DSLR cameras, but today you'll find a catalogue of mirrorless models with full-frame and APS-C sensors. This means there's no clear difference in image quality between the best DSLR and mirrorless cameras.
Why are mirrorless cameras better?
Is a mirrorless camera better than a DSLR? There are still quite a few pros and cons to both designs, so if you want to find out more, read our Mirrorless vs DSLR cameras guide.
Mirrorless cameras certainly offer more choice. If you're looking to buy a DSLR, there's only really two main players in the shape of Canon and Nikon. If you opt for a mirrorless camera, the choice of brands is much broader, with the likes of Canon, Panasonic, Fujifilm, Sony, Olympus and Leica all offering a wide range of cameras to suit most budgets.
Right now, every major camera manufacturer has something to shout about, and their latest models are different enough from their rivals to stand out in some way.
While it would be very easy to select 10 high-end models to make up our pick of the best mirrorless camera, we've tried to pick out some more affordable options as well. These models might not be dripping with features, but they represent great options for new users and those on a budget. That said, if you're looking specifically for a budget mirrorless camera, take a look at our best beginner mirrorless camera guide.
So whether you're after a better camera than the one featured on your smartphone or are looking for an advanced, high-end model to push your creativity even further, read on to find out what are the best mirrorless cameras you can buy right now.
Are mirrorless cameras good for beginners?
While flagship mirrorless cameras might be designed to fulfil the needs of enthusiasts and professionals, the best entry-level mirrorless cameras offer everything a beginner could ask for at the start of their photography journey.
Many of our favorite beginner mirrorless cameras are lightweight and easy for learners to handle, while still offering the sort of performance that will allow you to grow as a photographer. The exact specs will vary from camera to camera, but the core components usually include a capable sensor and reliable autofocus.
Besides striking a balance between price and performance, most mirrorless cameras are user-friendly for beginners, thanks to their touchscreen interfaces. Even if you're a complete novice, these should feel familiar if you're upgrading from a smartphone.
By choosing a beginner mirrorless camera, you won't generally get all of the more advanced features found on premium models. That sacrifice could be in-body image stabilization, burst shooting speeds, or perhaps the frame rate at which a camera can record 4K video footage. Still, mirrorless cameras remain a versatile choice for new photographers. And because their lenses are interchangeable, you'll be able to upgrade to different glass as your skills improve.
We've picked out a handful of our favorite mirrorless starter cameras in the 'Novices' section above, but you can find an in-depth selection by reading our dedicated round-up of the best beginner mirrorless cameras. There you'll find options for every budget and preference, ranging from the best entry-level all-rounders to video-focused mirrorless hybrids for budding vloggers.
How to choose the best mirrorless camera for you
It's a great time to buy a mirrorless camera, but also a slightly overwhelming one. An explosion in the number of options available at all price points from the likes of Canon, Sony, Nikon, Fujifilm, Panasonic and a reborn Olympus means that photographers and videographers have never had more choice.
So where to start? Sensor size is often a good barometer of a camera's character and shooting style. Models that are built for professionals and keen amateurs will have either a full-frame sensor or a slightly smaller APS-C chip. The latter tend to be smaller and more affordable than full-frame cameras, if not quite as portable as those with Four Thirds sensors (from Panasonic and Olympus).
Other important features to look out for are electronic viewfinders (EVFs), which bump up the price but are nigh-on essential for most photographers. It's also worth considering what kind of lenses you'll need.
If you like to specialize in a particular area (for example, wide-angle architecture or macro), then check the system you're looking at to make sure it has the right options for you. In the full-frame mirrorless space, Sony offers the most choice right now, while on crop-sensor APS-C cameras Fujifilm has a wide range of options at most focal lengths.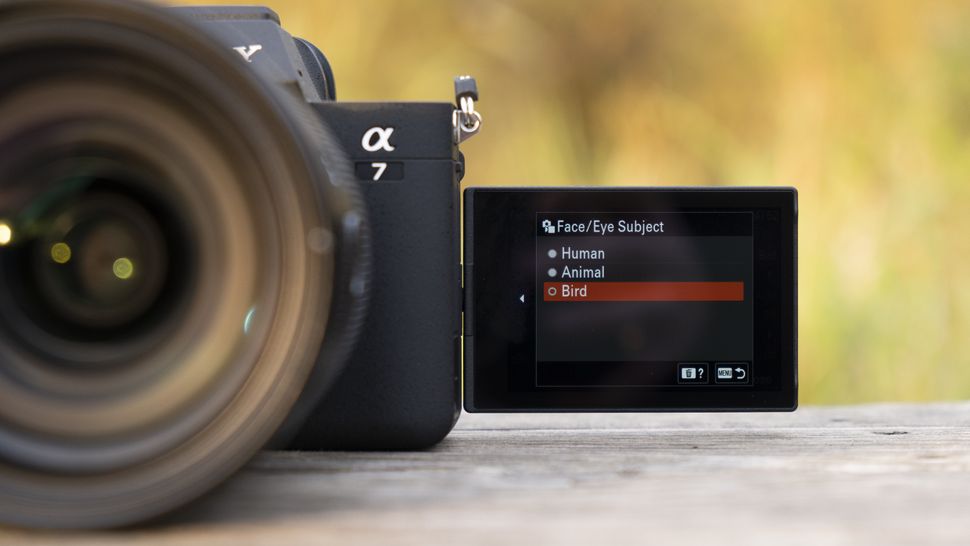 How we test mirrorless cameras
Buying a mirrorless camera these days isn't cheap, so every camera in this guide has been tested extensively by us. These days, real-world tests are the most revealing way to understand a camera's performance and character, so we focus heavily on those, along with standardized tests for factors like ISO performance.
To begin with, we look at the camera's design, handling and controls to get a sense of what kind of photographer it's aimed at and who might most enjoy shooting with it. When we take it out on a shoot, we'll use it both handheld and on a tripod to get a sense of where its strengths lie, and test its startup speed.
To test performance, we use a formatted UHS-1 card (or UHS-II if supported) and shoot in both raw and JPEG (if available). For burst shooting tests, we dial in our regular test settings (1/250 sec, ISO 200, continuous AF) and shoot a series of frames in front of a stopwatch to see if it lives up to its claimed speeds. We'll also look at how quickly the buffers clears and repeat the test for both raw and JPEG files.
In various lighting conditions, we also test the camera's different autofocus modes (including Face and Eye AF) in single point, area and continuous modes. We also shoot a range of photos of different styles (portrait, landscape, low light, macro/close-up) in raw and JPEG to get a sense of metering and its sensor's ability to handle noise and resolve fine detail.
If the camera's raw files are supported by Adobe Camera Raw, we'll also process some test images to see how we can push areas like shadow recovery. And we'll also test its ISO performance across the whole range to get a sense of the levels we'd be happy to push the camera to.
Battery life is tested in a real-world fashion, as we use the camera over the course of the day with the screen set to the default settings. Once the battery has reached zero, we'll then count the number of shots to see how it compares to the camera's CIPA rating. Finally, we test the camera's video skills by shooting some test footage at different frame-rates and resolutions, along with its companion app.
We then take everything we've learned about the camera and factor in its price to get a sense of the value-for-money it offers, before reaching our final verdict.