Medium format fans will love the Hasselblad X2D 100C, especially with the new XCD V-series lenses. Its faster processor, autofocus and most notably in-body stabilization combine to make this Hasselblad's most versatile camera in every way. This is a camera that can resolve twice as much detail as the X1D II yet is twice as quick, and is better suited to a wider range of scenarios, especially handheld, with 1TB of internal storage thrown in for good measure. Is the X2D perfect? Of course not – it's still not an action camera in the way that mainstream full-frame and crop-sensor cameras can be, nor can it shoot video. However, for medium format the X2D could just be our new favorite camera.
Pros
+

Stunning design and new 'V-series' lenses

+

Exceptional image quality potential

+

In-body stabilisation up to 7-stops

+

Built-in 1TB SSD
Cons
-

Autofocus still struggles

-

No video

-

Middling battery life

-

No native lens options for telephoto shooters
Why you can trust TechRadar We spend hours testing every product or service we review, so you can be sure you're buying the best. Find out more about how we test.
Two-minute review
Joining the Hasselblad X1D II 50C (and Hasselblad 907X 50C) - medium-format cameras of exceptional beauty and design - we now have the souped-up Hasselblad X2D 100C which is one of the best cameras for professionals.
The headlines will focus on the X2D's 100MP sensor, which uses Hasselblad's divine Natural Colour Science technology (rather than typical colour modes such as standard, neutral, vivid or monochrome) and offers generous dynamic range – and rightly so given that's twice the resolution of those other Hasselblads – but there's a more exciting reality at play. The X2D is a more usable camera, in every way. (For a closer look at Hasselblad's colour science, read our in-depth real-world feature.)
Its design remains largely similar to that of the X1D II, which is a very good thing, but the performance and versatility in the X2D are next level. For example, that 100MP sensor features phase-detection AF with a wider 294-point array, which is a darn sight quicker than the contrast-detection AF system of the X1D II.
Autofocus still hunts and is not suitable for any real action, but sharp focus on slow movement is now a possibility, meaning we can step out of the studio and onto the streets. (We should note at this point that the X2D we had for testing was a pre-production sample, so the performance of full production models may improve.)
Hasselblad X2D 100C Specs
Sensor: 100MP BSI CMOS medium format (44x33mm)
AF points: 294-point array
Video: None
Viewfinder: 5.76m-dot
Memory cards: CFexpress type B (plus built-in 1TB SSD)
LCD: 3.6-inch tilt touch screen, 2.36m-dot
Max burst: 3.3fps
Connectivity: Wi-Fi, USB-C
Size: 148.5x106x74.5mm
Weight: 895g (with battery)
The sensor also packs 5-axis image-stabilization with a claimed seven stops of stabilization. This is a godsend for handheld shooting, especially at such an unforgiving high resolution, where camera shake of any degree is all the more obvious. We've been able to shoot pin-sharp 100MP handheld images with the XCD 2,5/38V lens (that's a 38mm f/2.5 to the rest of us) using a shutter speed up to one second – that's outlandish. Bye bye, tripod.
And then there's the built-in 1TB SSD, which stores more than 4,700 raw files at 200MB a pop – hallelujah – a new tilt-screen design (which is actually rather poorly implemented, but is still useful, and saved by its excellent touch response and a new higher-resolution EVF). The X2D even starts up twice as quickly as the X1D II at around two seconds.
What we've enjoyed in equal measure is the handling and performance of the new XCD V series lenses released alongside the camera. With two of the three new lenses in hand for this test – the XCD 2,5/55V (55mm f/2.5) and that 38mm f/2.5 – we've found that focusing has been much easier, especially manual focusing, which is a sore point with existing XCD lenses. These new lenses feature a manual focus clutch, a smooth rotation, plus focus distance and hyperfocal distance markings – lovely stuff.
The autofocus of the new V-Series lenses is also claimed to be 3x quicker than existing XCD lenses. This all makes for painful reading for those that already own XCD glass, but it's an exciting prospect for those considering moving to medium format.
The X2D is no action camera, and still feels slow when compared to today's DSLRs and mirrorless cameras. But overall, the chasm has narrowed, and we need to be realistic about the performance of what is a 100MP medium-format camera.
Crucially, the X2D closes the gap with the overall speed of the competing Fujifilm GFX100S – breaking free from the landscape and static portraiture shackles of the X1D II – plus it boasts a superior design and feel, even if you'll have to fork out that much extra for this.
Hasselblad X2D 100C: price and availability
Costs £7,369 / $8,199 / AU$13,499 approx
Available now across Europe, US and Canada
The Hasselblad X2D 100C is available to buy body-only for £7,369 / $8,199 / AU$13,000 (limited availability in Australia and the price is approximate). It launched alongside three new V-Series lenses: the XCD 2.5/38V (38mm f/2.5) and the XCD 2.5/55V (55mm f/2.5), which both cost £3,599 / $3,699 / AU$6,000 (approx), plus a XCD 2.5/90V (90mm f/2.5) that costs £4,059 / $4,299 / AU$6,900 (approx).
The price of the X2D represents a 50% markup from the Hasselblad X1D II, but it's still competitive for this format and feature set. The XCD lenses, on the other hand, are typically around twice the price of those Fujifilm makes for its rival GF series of medium-format cameras.
Hasselblad X2D 100C: design
A thing of beauty
3.6in tilt touchscreen
New V-Series lenses
We can realistically expect any new Hasselblad X-system cameras to sweep up camera design awards, and there are no qualms about it – the X2D is a stunning modern evolution of a classic format.
With the same high-end feel of the X1D II, the X2D is a camera that you want to hold; to feel its sculpted curves and elegant black body, etched 'X2D handmade in Sweden' markings, and faux leather hand grip.
A signature orange shutter button completes the look. Everything about the weather-sealed X2D screams premium quality, and justifies the cost. It's also no blast from the past. The rear is dominated by a huge touchscreen that reacts like a smartphone display – in the camera world it's next level.
Image 1 of 4
Nor is the X2D something to simply gawp over. It feels great in the hand, with a front and rear full-length curved grip providing a solid hold whether you're shooting in landscape or portrait format. The form factor feels as trim as it can be, and balances really well with the XCD V lenses that we used with the camera.
The X2D itself only weighs 895g with battery, and with one of the new lenses, which weigh 350g and 372g respectively, you have a pairing that's impressively lightweight given the sensor format, similar to a full-frame mirrorless setup.
Hasselblad does things a little differently to 'mainstream' camera brands, and some things take a little while to get used to, such as the classic-Playstation-style labeled buttons by the screen. But, elsewhere the differences are to Hasselblad's credit – there's no excess here. The single-page main menu is pared down and clear, and easy to navigate using that highly responsive touchscreen.
Image 1 of 3
In fact the menu feels alarmingly simple and to the point. So what's missing? Well, there's no aspect ratio options for one, the default is set to 4:3. Of course, crops can be made in post to alter the aspect ratio, and there's more than enough resolution to play with, but the likes of landscape photographers especially can find those visual aids helpful for original composition.
Aspect ratio is an option that could be introduced to the menu via a firmware update, and Hasselblad has a track record of adding value to its existing cameras through updates. Hopefully the missing focus stacking will come too, although unlike with the X1D II there appears no intention to add video.
Front and rear dials are at your fingertips for quick exposure adjustments, along with a smattering of dedicated buttons for key settings such as ISO that can be customized to taste, but you won't find a control dial on the rear, nor an autofocus joystick; Hasselblad has gone all-in on touchscreen here.
The most notable design change from the X1D II is that the shooting mode dial has been replaced by a top LCD. As lovely as the mode dial is to look at, after spending more time with the X2D the top LCD begins to make more practical sense. A quick push of the power button displays battery life – super handy – while during use all the key camera settings can be clearly seen.
That generous 3.6-inch touchscreen with 2.36 million-dot resolution gives menus room to breathe, and the touch response is lovely, feeling more in line with a smartphones than with most other camera touchscreens. The crisp and clear display receives top marks.
Image 1 of 3
We love how easy it is to make precise changes to menu options. For example, the self-timer isn't limited to 2, 5 or 10 seconds as on most other cameras; you simply scroll to how long a delay that you'd like to set, to the nearest second.
The screen now tilts, whereas on the X1D II it was fixed. Sadly, though, the tilt design is poorly executed. What we see in other tilt-screen cameras is a hinge that allows the screen to be pulled away from the body and clear of the EVF. Here, the screen does not pull outwards, and is consequently obstructed by the protruding EVF, which in turn limits its usefulness, plus its tilt range is limited. Still, the hinge feels more sturdy than on any other tilt screen that we can think of.
Thankfully, the resolution of the large and bright EVF has been upped to 5.76m dots, and overall it's a lovely display, plus it's neat how the AF area can be selected via the screen even when the EVF is in use.
Hit the display button and on-screen information such a spirit level and grid can be activated, although sadly live histogram is missing (but available in image playback mode). Focus magnification via a double tap is available up to 100%, which is plenty enough, while in-camera image rating can be done by touch, too.
Image 1 of 3
Two hinged doors on the camera's left protect a USB-C 3.2 port via which the camera can be charged and connected to a computer for tethered shooting, plus a single CFexpress B card slot. On the face of it, one slot appears to be a downgrade from the dual SD card slots of the X1D II, but we're actually getting a storage upgrade, because the X2D features a generous built-in 1TB SSD. This camera may cost a packet, but at least you're making a saving on storage.
A neat bit of design is that the battery pops out via a catch, and is fully released from its secondary lock by pushing the catch back in a little. Those doors, the battery, and the rear of the lenses are rubber-sealed, which seemingly makes the X2D weather resistant, although there's no official rating as to how effective this is. While we wouldn't want to expose such a beautiful – and expensive – camera to the most severe elements, it should hold its own in inclement weather. All in all, the design of the X2D is a bona fide triumph.
Hasselblad X2D 100C: features and performance
In-body image stabilization rated 7EV
New 294-point phase detection AF
Built-in 1TB SSD storage
While the design is familiar, much has changed under the hood, and it's this that makes the X2D a much more compelling camera than the X1D II.
Take start-up times. The original X1D took around eight seconds from powering up to ready-to-shoot. The X1D II halved that wait to four seconds, and the X2D repeats the trick at around two seconds. It's not quick by today's standards, but progress is plain to see. With AF acquisition improved too, we can react even quicker to shooting opportunities.
There's also an incremental improvement in continuous shooting rates, now up to 3.3fps. On today's terms that snail's pace, and the X2D should be considered as very much a single-frame-shooter. However, compared to the X1D II, we've not been as conscious of lag or blackout times around image capture, so we can steadily go about making pictures.
Autofocus performance has seen a dramatic upturn. We've moved from a sluggish contrast-detection AF system to undoubtedly speedier phase-detection AF, with 294 individually selectable AF points.
As mentioned, we used the X2D with Hasselblad's new XCD V lenses, which are claimed to be 3x quicker than existing XCD lenses. Certainly, autofocus speed is notably quicker using this new pairing, and we'd be interested to see if there's an improvement when using existing lenses, the performance of which varies based on the size and weight of each lens, with the X2D.
Lighter lenses like the ones we used in our testing do focus quicker. However, despite the improvement, we still feel like we're years behind what the latest and greatest mirrorless and DSLR cameras are capable of.
With a new system in AF system place, could Hasselblad broaden its range of AF modes? For example, there's no face, eye or subject detection AF, just a simple single-point AF alone with small or large options, selected via the touchscreen only, with manual focus being your only other option.
Image 1 of 2
The small AF point is not small enough for precise autofocusing, especially for shallow depth of field portraits that remain a challenge. The 55mm lens back-focused regularly, and so with time on side we've usually opted for manual focus, for which the handling is now perfect. The focus clutch on the new lenses helps with manual focusing no end, as does on-screen focus magnification.
Capturing anything more than slow-moving action, such as a wedding, with sharp focus is not possible with the X1D II – a 10-year-old DSLR is more capable. It's a different story with the X2D. We're no longer limited to static subjects alone, with the AF able to lock onto slow-moving subjects, for example in street photography.
Battery life could be better - we've been conscious how quickly it drains - and an additional battery and 'Battery Charging Hub' that can charge two batteries simultaneously come recommended, although you'll pay Hasselblad prices for these extras.
Image 1 of 2
Saving the best for last, let's look at the in-body image stabilization. It's a first for Hasselblad, and is revolutionary for the company's X System. Not once did we use a tripod during our testing of the camera, the stabilization is that good.
With 100MP, you need to give yourself at least an extra couple of stops to keep things sharp handheld. For example, we would use a minimum shutter speed of 1/250 sec with the 55mm lens, rather than 1/60 sec. Yet with the 55mm lens and seven stops of image-stabilization in play, we were consistently able to get sharp shots with a shutter speed of around 1/2 sec, while with the 38mm lens, sharp one-second exposures are possible. Wow.
Improved AF speed, a more responsive processor, image stabilization; the X2D is a gung-ho medium format marvel. It challenges the notion that medium-format is only a slow and considered camera format.
As a certified Apple accessory, the X2D remains an iOS-only camera regarding remote operation. However, there's the Phocus desktop app for both Mac and PC, offering tethered shooting and raw image editing which ensures the best possible quality from your pictures over the easier-to-use Adobe Camera Raw.
Features and performance score: 4/5
Hasselblad X2D 100C: image and video quality
Masses of detail
Wide dynamic range and lifelike colours
No video
There's a lot more going on in the sensor beside phase-detection AF and 5-axis stabilization. The resolution has been approximately doubled from the X1D II to 100MP, and it's a back side illuminated (BSI) design.
A BSI sensor is proven to improve low-light image quality, and we can reasonably expect Hasselblad's decision to use that design here to offset the adverse impact of the noise introduced by packing more pixels onto the chip, which restricts its ability to gather light. In short, low-light image quality should be similar to that of the X1D II, yet we enjoy twice the resolution.
Indeed, maximum sensitivity remains at ISO 25,600, and we've been perfectly happy with image quality up to ISO 6400, with any noise in shadow areas up to this setting appearing more like fine grain. View a 100MP picture at 50% (the same size as the X1D II images) and noise is less obvious, too. Those wanting the most dynamic range from the camera will be pleased to see that the sensitivity has been extended at the low end from ISO 100 to ISO 64.
For reference, pixel density on the 43.8 x 32.9mm medium-format sensor is 3.76μm, which is identical to the 61MP full-frame Sony A7R V, and the 26MP APS-C Fujifilm X-T4.
Image 1 of 7
What impresses all the more is color accuracy and depth of tone, with dynamic range exceeding 15 stops. You won't find options in-camera to select picture styles like Standard, Vivid, Monochrome; so you'll need to make those kind of adjustments in post. But we should say that that'sHasselblad's 'Natural Colour Science' gives gorgeous tones straight out of the box.
Hasselblad's new XCD V series lenses continue to impress, with razor-sharp detail from the center of the frame to the edges. The 0.79x focal length multiplier (compared to full-frame) means the 38mm lens we had on test equates to 30mm approx, and the 55mm lens to 43mm. We felt a little limited for this test in terms of lenses, however, and we do wish there were more telephoto options available – the XCD 135mm f/2.8 is as long as it gets. However, 11656 x 8742 is a lot of pixels to play with, so heavy cropping is all the more possible with the X2D. Phew.
Image 1 of 7
The mechanical shutter is built into XCD lenses instead of the camera (leaf shutter), meaning audible noise and vibrations during image capture are kept to a minimum; it also means that flash sync is possible with any shutter speed, which is a major bonus for flash portraiture. Shutter speeds are limited at the fast end to 1/2000 sec, but generous at the slow end down to one hour and eight minutes, with no need for a bulb mode – that's extreme long-exposure photography made all the easier.
For any of the auto-exposure modes, metering options include spot, center-weighted spot and center-weighted, but there isn't multi-area evaluative metering. With exposure metering linked to the autofocus point, for the most part it's sensible to use spot metering to ensure that your point of focus is correctly exposed. Throw in exposure compensation for any tweaks and you're good to go, with plenty of scope to recover shadow and highlight detail given that generous dynamic range.
Image and video quality score: 5/5
Should I buy the Hasselblad X2D 100C?
Buy it if...
You love design
Hands down, Hasselblad X System cameras are the most beautiful digital cameras around. Not only does the X2D look and feel the part, the design is spot on too. Its form factor is compact, especially given the sensor format, it has an incredibly comfortable grip, and there are some nice touches, like the pop-out battery.
You shoot portraits with flash
The X2D is a photographer's camera, and more specifically it fits the flash portraiture niche. Thanks to its use of a leaf shutter, enabling flash sync at any shutter speed up to 1/2000 sec, flash shooters can more easily make better use of wide apertures. Most other competing systems max out at 1/125 sec or 1/250 sec.
You're a stickler for color
It may have a whopping 100MP resolution, but where the X2D's image quality truly stands out is in color rendition and dynamic range. Edit those raw files in Hasselblad's own Phocus software and you'll notice the difference over, say, a full-frame mirrorless camera and Lightroom.
Don't buy it if...
You need to keep up with the action
Kudos to Hasselblad for upping the overall speed and performance in the X2D over what has come before it. Start-up time, shutter response and autofocus are all improved, but autofocus is still slower than 10-year-old high-end DSLRs. Thankfully the new lenses improve the manual focus experience no end.
You want all the features
The X2D is more of a purist photography experience. It plods along at a top speed of 3.3fps, it doesn't record video, and nor will you find a plethora of in-camera shooting modes and picture profiles that do the work for you.
You want a broad choice of lenses
Of the now 13 XCD lenses in the Hasselblad X System, there's only one zoom lens (the XCD 35-75mm f/3.5-4.5), the longest telephoto is the XCD 135mm f/2.8 (107mm approx full-frame equivalent), and the fastest lens is the XCD 80mm f/1.9. The lenses are also a lot more expensive than those in the Fujifilm GF series.
Also consider...
If our Hasselblad X2D 100C review has you wondering about alternatives, here are two rivals to consider.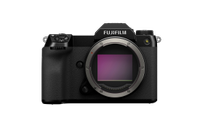 Fujifilm GFX100S
The Fujifilm GFX100S features the same 100MP BSI medium-format sensor as the X2D, and has a lower launch price of £5,499 / $5,999 / AU$8,900 (approx). Its lenses are also about half the price, plus the GFX100S's autofocus speed and handling are better. However, the X2D's design puts the Fujifilm in the shade, while its leaf shutter is a dream for portrait photographers Check out our Fujifilm GFX100S review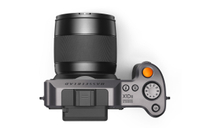 Hasselblad X1D II
Obvious as the differences are between the X2D and the X1D II, you can still save around £2,500 by opting for the newer camera's three-year-old 51MP sibling instead. The X1D II has half the resolution, lacks in-body stabilization, and is slower all round, but has a lighter chassis, a mode dial rather than top LCD, and shoots 2.7K video. The bottom line is that the X2D wins out.
Testing scorecard
Swipe to scroll horizontally
Hasselblad X2D 100C

| Attributes | Notes | Rating |
| --- | --- | --- |
| Price | Well it wasn't going to be cheap was it? | 3.5/5 |
| Design | Beautiful, comfortable, modern. | 5/5 |
| Features and Performance | Overall speed is improved but this is no action camera | 4/5 |
| Image quality | Masses of detail, while colour and dynamic range in particular stand out | 5/5 |
First reviewed in November 2022 with a pre production sample.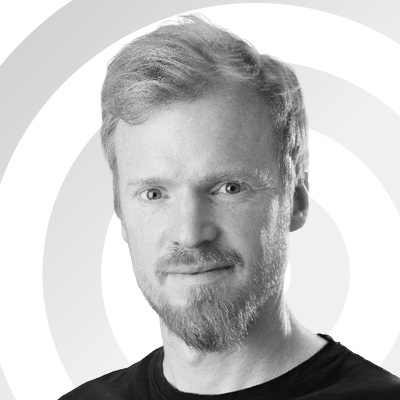 Tim is the Cameras editor at TechRadar. He has enjoyed more than 15 years in the photo video industry with most of those in the world of tech journalism. During his time as Deputy Technical Editor with Amateur Photographer, as a freelancer and consequently editor at Tech Radar, Tim has developed a deeply technical knowledge and practical experience with cameras, educating others through news, reviews and features. He's also worked in video production for Studio 44 with clients including Canon, and volunteers his spare time to consult a non-profit, diverse stories team based in Nairobi. Tim is curious, a keen creative, avid footballer and runner, and moderate flat white drinker who has lived in Kenya and believes we have much to enjoy and learn from each other.