What camera should I buy? How to choose the right camera for photography or video
Essential camera buying advice for 2022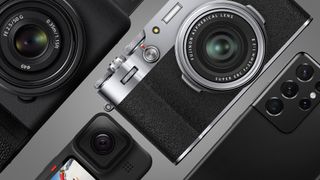 (Image credit: Future)
Trying to decide which camera you should buy? This is the guide you need. From action cams and travel compacts to mirrorless models and full-frame flagships, our expert guide covers almost every kind of camera you can buy in 2022.
Choosing the right type of camera can be tricky. With so many formats on offer, spanning such a wide range of budgets and features, it's easy to be overwhelmed by choice. To help you narrow down the options, we've shared our top tips for selecting the right kind of camera for your needs.
Because we regularly review and rank the latest releases across all camera categories, we're very familiar with what each type of camera can offer for different photographers. As photography enthusiasts ourselves, we also know what the most important considerations are when deciding which format is right for you, including budget limitations and lens availability.
In the following step-by-step guide, we'll outline the highlights and limitations of each type of camera to give you the full picture in a few short paragraphs. We'll also recommend our favorite camera model in that genre. So once you've landed on the right type of camera, you'll have a shortcut to the top option.
We'll start with the basics and work up through more advanced cameras, ending with gear that's fit for professionals. So whether you're wondering which format best suits your style of photography, or trying to decide between two specific camera categories, this guide should help you make the right choice.
1. Should I stick with my smartphone?
It's no secret that smartphone photography has come on leaps and bounds in the last decade. The best smartphones in 2022 can capture images as well as any regular point-and-shoot, plus their connectivity means it's easy to share your snaps straight to social media.
The top mobile options now ship with multiple lenses to suit all sorts of shooting scenarios. The iPhone 13 Pro, for example, features three lenses, each dedicated to a different scene: besides the main sensor, there's an ultra-wide and a telephoto lens. This means you get a lot of versatility from a device that can still slip easily into your pocket.
What's more, the best smartphones today deploy AI smarts to help enhance your images automatically, whether that's portrait modes for shooting sharp profiles or night settings that allow you to capture sharp, bright shots after dark. Certain flagship smartphones also offer a degree of manual control, such as Samsung's Pro Mode.
Smartphones also make it incredibly easy to edit and share images, thanks to their comprehensive connectivity options and app support. With higher resolutions than ever (the Samsung Galaxy S21 Ultra features a 108MP main sensor, for example) you shouldn't come up short when shooting images for social media.
So smartphone cameras are more capable than ever. But there are still a few compromises to consider. Smartphone sensors are smaller than what you'll find on premium compact cameras (and larger formats), which can limit low-light noise performance and ultimate image quality.
And while a few flagship smartphones do now offer optical zoom (the Samsung Galaxy S21 Ultra features 10x zoom on one of its lenses), the range of more affordable smartphones is pretty limited compared to the kind of flexibility offered by travel compacts and dedicated telephoto lenses for DSLR and mirrorless models.
If you're mainly looking to shoot images for social media, it probably makes sense to stick with your smartphone, or upgrade to one with a better array (rather than buying a dedicated camera). You're most likely to rely on your smartphone for capturing life as it happens, because it's the tool you'll almost always have with you.
---
Pros: It's the camera you always have to hand, the results can match those from a regular point-and-shoot compact camera, you can share instantly to Facebook, Twitter and Instagram, you can get apps with amazing effects and additional tools and they can be easy to use.
Cons: In many cases you get a fixed focal length lens (though flagship models now often feature more than one lens), smartphones aren't so easy to hold; limited control over shooting settings.
---
Our pick... Samsung Galaxy S21 Ultra
A seriously impressive camera phone
Reasons to buy
+
Versatile 10x zoom range
+
Four cameras to play with
Reasons to avoid
-
Expensive for a smartphone
-
No microSD card slot
As the name suggests, everything about the Samsung Galaxy S21 Ultra is impressive, including the camera setup. Despite its stunning, streamlined design, the S21 Ultra features a quartet of rear lenses. Besides the properly powerful 108MP f/1.8 main sensor, there's a 12MP f/2.2 ultra-wide and – in a bold twist – two telephoto cameras. Both are 10MP, but one has an f/2.4 aperture and 3x zoom, while the other has an f/4.9 aperture and a massive 10x optical zoom to get you closer to the action with astounding clarity.
The results are as impressive as the specs: stills are sharp with good dynamic range. Non-zoomed shots aren't always as good as the best rivals, but a wealth of modes – including Director's View (which allows you to shoot footage with the front and rear cameras simultaneously) and an improved night mode for finely tuned photos after dark – together with a capable 40MP front-facing camera, make the S21 Ultra a powerhouse for smartphone photographers.
2. Should you get an action cam?
If your aim is to capture life's adventures on video, you might want to look at an action camera instead of a standard compact or smartphone.
Built tough enough to withstand drops, dust and dunkings, the best action cams are rugged but simple to use. Most come with mounts that allow you to attach them to all sorts of things, from handlebars and helmets to car dashboards and even your pets. Whatever you choose to use it for, a good action cam should help you capture footage in conditions that would destroy normal cameras.
Most action cams can shoot good-quality 4K video through a fixed focal length wide-angle lens. Many are completely waterproof, but some still ship with a separate waterproof housing for going deeper beneath the waves. The best action cams are small and light enough to not get in the way, straightforward to operate and sturdily built.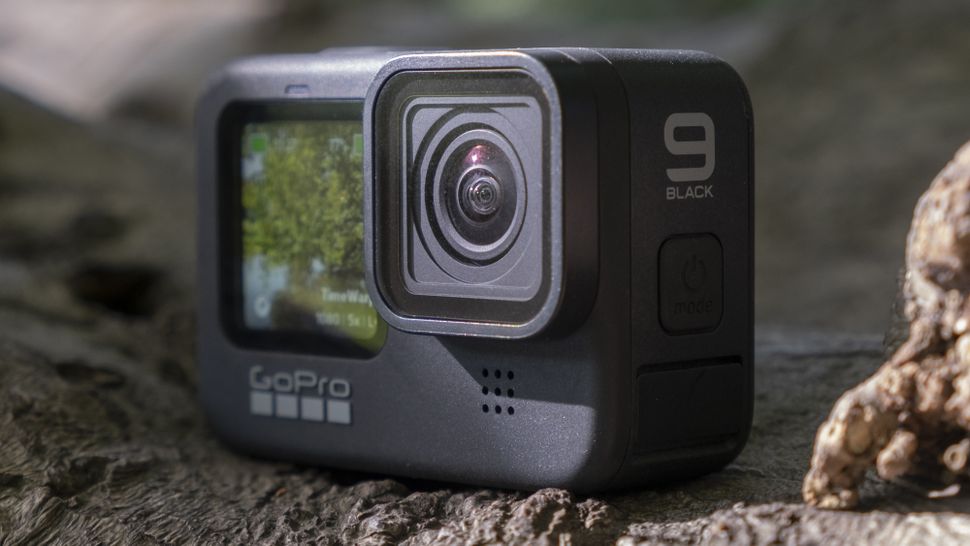 GoPro is the biggest name in action cameras and its regularly updated range of Hero models epitomizes everything that's great about the format. They're made to survive some pretty extreme conditions, yet their touchscreen and button interfaces mean they're easy to control. GoPro cameras can also capture high-resolution video, with class-leading image stabilization to keep fast-paced footage smooth and steady. Plus they feature a range of presets and modes for cinematic creativity, as well as excellent connectivity options for easy editing and uploading.
While GoPro is the most popular action cam brand, it's not alone in the market. From affordable cams that you won't be afraid to put through the ringer, to flagship recorders from companies like Sony and DJI, there are plenty of action cam options. Some are bullet-shaped for a better helmet fit, while others are modular, meaning you can switch to different sensor or accessory setups as the situation requires.
Extreme sports enthusiasts naturally gravitate towards action cams for capturing their adventurous pursuits, but they have plenty of other uses. Action cameras are often favored by vloggers, for example, because of their portability, flexibility and ease of use. They can also be used to shoot in-car footage like a dash cam, or attached to just about anything. The best bit? Unlike a compact camera or smartphone, wherever you stick an action cam, you shouldn't have to worry about knocks, shocks or rain showers.
---
Pros: Cheap, tough and simple, surprisingly good 4K movie quality in most cases, you can mount them on practically anything.
Cons: Fixed wide-angle lenses mean there's no zoom capability, while there's little control over exposure. Still photos are snapshot quality only.
---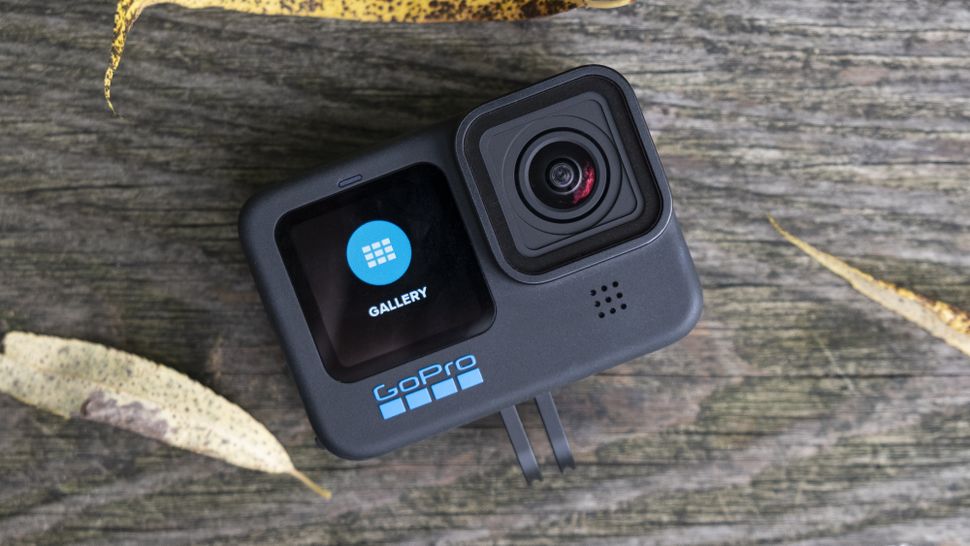 Our pick... GoPro Hero 10 Black
The most advanced action camera you can buy
Reasons to buy
+
4K at 120fps
+
Powerful GP2 processor
Reasons to avoid
-
Same small sensor as before
-
Not a winner in low light
GoPro has long been the brand to beat in the action cam arena and the Hero 10 Black only cements its position. Featuring the same small sensor, screens and shell as the GoPro Hero 9 Black before it, the Hero 10 Black offers a more refined experienced than its predecessor. It features a snappy touchscreen interface and menu system, accompanied by that handy front screen for framing. Beneath its rugged exterior, a GP2 processor ensures polished performance: it can shoot 5K at frame rates of up to 60p, as well as slick 4K slow-mo at 120fps.
Stabilization is stellar as well, with HyperSmooth 4.0 backed up by horizon leveling, which can keep footage steady even if you tilt to angles of 45 degrees. Live-streaming of 1080p video is still subject to some limitations (YouTubers need at least 1,000 subscribers), but the ability to stream with HyperSmooth 4.0 enabled means viewers should get a steadier show. Add a hydrophobic lens cover to its established endurance skills and the GoPro Hero 10 Black becomes the clear winner if you need top-notch video in tricky conditions – even if budget rivals offer better value.
3. Should you buy a travel zoom compact?
Looking to get closer to the action while you travel? Travel zoom compact cameras combine the portability and simplicity of a point-and-shoot with a much longer zoom range that's capable of capturing a wider range of subjects.
With the rise of smartphone photography, cheap point-and-shoot cameras have declined in popularity. But one area where smartphones still fall behind is optical zoom: even the best flagships are limited to 3-5x zoom, while most rely on electronic trickery to digitally crop in on faraway subjects. Long-zoom travel compacts seize this as they main advantage, offering a much, much longer optical zoom range – typically up to 30x.
The idea is simple: you still get a pocketable camera that's straightforward to use, but the huge telescopic zoom range means you can photograph practically anything you encounter on your travels – from beautiful landscapes to distant landmarks. And because the zoom is optical rather than digital, there's far less degradation in quality (especially as the quality of compact lenses has improved).
Because travel compacts prize portability, you'll still encounter some of the same compromises found in a standard compact. Sensor size, for example, is relatively small, meaning low-light performance usually can't come close to matching a mirrorless or DSLR model. The flip side is that you get long-zoom versatility without needing to stick a bulky telephoto lens barrel in your backpack.
The best travel zoom compacts do now utilise larger 1-inch sensors, including the Panasonic Lumix Z100 (labelled the Lumix TZ100 outside the US) which is our top pick below. This means improved image quality and performance, without sacrificing that all-important portability. Some also offer more advanced manual control options (such as shutter speed and lens aperture control), while the top options (including the TZ100 / ZS100) also feature built-in electronic viewfinders.
While smartphones might have sounded the death-knell for affordable point-and-shoot compacts, travel zoom cameras continue to offer a useful combination of portability and versatility. If you want a camera that's small enough to go in a pocket, yet flexible enough to shoot a whole range of scenarios, they are well worth a look. After all, you don't want to miss any once-in-a-lifetime photo moments.
---
Pros: Massive zoom range that copes with almost any kind of subject; quality generally slightly higher than a point-and-shoot compact; may have more advanced controls.
Cons: More expensive; still uses a small sensor (with some exceptions) which limits the ultimate picture quality, especially in low-light conditions.
---
Our pick... Panasonic Lumix ZS200 / TZ200
The most advanced travel zoom camera you can buy right now
Reasons to buy
+
15x optical zoom range
+
Large 1.0-inch sensor
Reasons to avoid
-
EVF still feels pretty cramped
-
Image smoothing at high ISOs
It might not have the longest zoom range for a travel compact camera, but Panasonic's Lumix ZS200 (known as the Lumix TZ200 outside the US) is our pick of the travel compacts. Panasonic has managed to squeeze a much larger sensor into the ZS200 / TZ200 enables the pixels to be about 2.4x bigger than they are in models like the Lumix ZS70 / TZ90 and helps the ZS200 produce much higher quality images. The 15x zoom ranging from 24-360mm might look limited compared to some rivals, but the optics are decent and for general photography, you shouldn't need anything more. You also get an electronic viewfinder that makes it easier to compose images in bright sunny conditions and 4K video recording. It all adds up to be a powerful, if pricey option.
4. Should you buy a bridge camera in 2022?
Bridge cameras are the original hybrid camera format. As the name suggests, they bridge the gap between accessible compact cameras and more advanced DSLR models.
Bridge cameras generally offer the handling and control style of a classic DSLR camera, with a chunky hand grip and dedicated manual control dials. Yet they also tend to be slightly more portable than DSLR models, thanks to smaller sensors inside. And instead of interchangeable lenses, you get a single fixed lens with the kind of massive zoom range usually associated with a travel camera.
Despite the flexibility of their generous zoom ranges (such as the massive 125x zoom on the Nikon Coolpix P1000), bridge cameras are not without their limitations. In order to deliver these zoom capabilities without adding to the weight or the price tag, many manufacturers use the same 1/2.3-inch sensors found in compact cameras. So although you get the look and feel of a DSLR, you don't get the same image quality or performance.
There are some exceptions: both Sony and Panasonic have released bridge cameras with much larger 1-inch sensors. These sacrifice some zoom range for the sake of a big step up in image quality. Both the Sony Cyber-shot RX10 IV and Panasonic Lumix FZ2500 (known as the Lumix FZ2000 outside the US) feature 1-inch sensors, while still delivering decent zoom ranges.
Although fewer new bridge cameras have hit shelves in recent years, the format remains relevant for photographers in a clear niche. They're not pocketable, but they represent an excellent alternative for travelers who'd like the versatility of a wide zoom range, plus the handling of a larger camera, without having to carry around a bag of lenses.
---
Pros: Massive zoom range; DSLR-style controls and features; versatility and value for money.
Cons: Small sensor size limits the quality (with some key exceptions); detail often quite soft at full zoom; autofocus systems rarely match DSLRs or mirrorless cameras for responsiveness.
---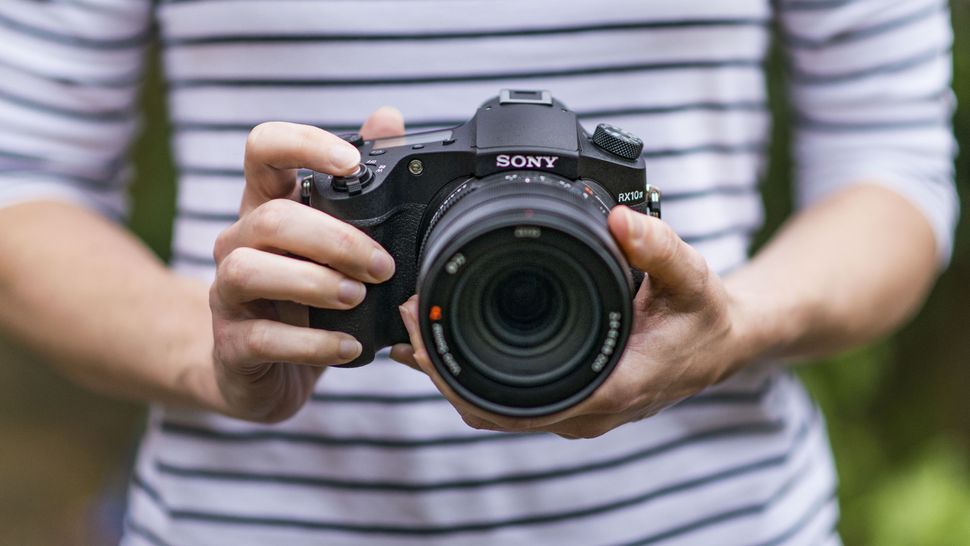 Our pick... Sony Cyber-shot RX10 IV
It's expensive, but it's virtually in a league of its own
Reasons to buy
+
Excellent and fast 24-600mm lens
+
Superb stills and video quality
Reasons to avoid
-
Pricey compared to rivals
-
Touchscreen control limited
You'll pay a premium for the RX10 IV's performance, but when you look at what else is out there for the same price, the RX10 IV is virtually in a league of its own. Featuring a huge 24-600mm f/2.4-4 zoom lens, the RX10 IV builds on the RX10 III with an overhauled AF system that now does justice to the rest of the camera, while the 1-inch, 20.1MP sensor is capable of achieving excellent levels of detail. That's not forgetting the ability to capture video in 4K and shoot at up to 24fps. Impressive stuff.
5. Should you buy a premium compact camera?
Smartphone photography hasn't killed off the compact camera. Instead, it's highlighted the value of high-end compacts: these pocketable premium models offer 'proper' photographic performance and image quality to embarrass your mobile, in a physical form that can still slip comfortably into a coat pocket.
A premium compact offers a different route to better images. You're not paying for a huge zoom range or DSLR-style handling. Instead, spending extra nets you a larger sensor, a better lens, enhanced connectivity and the kind of manual controls usually reserved for more expensive mirrorless models.
High-end compact models are designed for enthusiasts and experts who want a camera that's small enough to carry around when a regular DSLR or full-frame mirrorless camera would be impractical. Many photographers choose to own a premium compact alongside a larger interchangeable lens camera. By carrying one in their pocket at all times, they know they'll always have a capable tool to capture unexpected shots.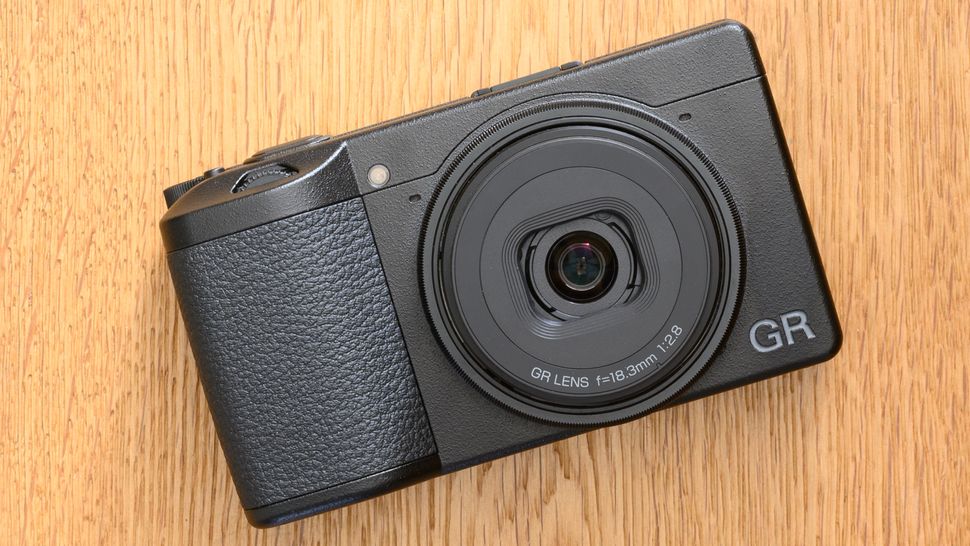 Zoom range is rarely special on a premium compact (it's usually about the same as you'd get from a regular point-and-shoot). Some even opt for a fixed focal length. The pay-off is a bigger sensor that leaves smartphones and standard compacts for dust when it comes to low-light photography and outright image quality (usually aided by a better, wide-aperture lens).
Many premium compacts today use large 1-inch sensors, such as the Panasonic Lumix ZS200 / TZ200 and Canon PowerShot G7 X Mark III. Some find space for a Micro Four Thirds sensor (like the Panasonic Lumix LX100 II) while the very best manage to squeeze in an APS-C sensor, which is the same size as you'll find in many mirrorless and DSLR cameras. Which is one of the reasons why the Fujifilm X100V is our favorite premium compact for those who can afford it.
---
Pros: DSLR features and DSLR-approaching quality in a pocket-sized camera.
Cons: Even the cheapest aren't cheap, and the most expensive really are expensive; you can't change lenses.
---
Our pick... Fujifilm X100V
An iconic retro compact with class-leading performance
Reasons to buy
+
Useful tilting touchscreen
+
Strong sensor and autofocus
Reasons to avoid
-
Not weather-sealed
-
Quite expensive
A different kind of camera, the Fujifilm X100V combines the capabilities you'd expect from a premium compact with the iconic retro styling of an analogue camera from the Fifties. Somehow it works. With a 26.1MP sensor and a powerful X-Processor 4 at its disposal, image quality was never in doubt. What the X100V doesn't have is the kind of zoom range that some might like.
Instead, you get a fast, fixed focal length 23mm f/2 lens that's perfect for street and portrait photographers. So too is the speedy autofocus and solid low-light noise control. You also get a high-resolution hybrid viewfinder, plus a useful tilting touchscreen for straightforward framing and 4K at 30fps for detailed footage. Yes, the cost will be prohibitive for some, while the absence of weather-proofing means it isn't a camera for all conditions. All the same, you won't find many other premium compacts with this set of skills – and none with such a striking throwback shell.
6. Should I buy a DSLR in 2022?
DSLR cameras are no longer considered the cutting-edge choice for serious photographers: with the rapid advancement of mirrorless models, those are now the top option if you want a high-performance camera. But there's still plenty to be said for the DSLR format in 2022.
Besides big sensors for superior image quality and interchangeable lenses for unrivaled versatility, DSLR cameras also offer a fundamentally different user experience. DSLR cameras are famed for their bigger bodies, which feature chunky, ergonomic grips that are comfortable and forgiving to use. They also feature optical viewfinders which allow you to see through the camera's lens while framing, as well as superior battery life. Plus the best DSLR cameras have sensor resolutions to rival the top mirrorless options.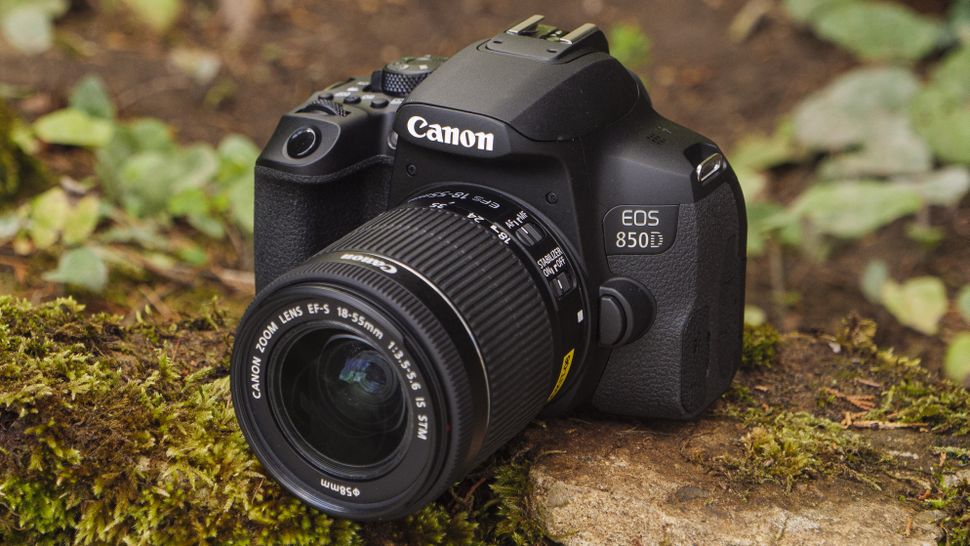 DSLR cameras remain an excellent choice for students, too. There are many entry-level options which offer an affordable route into DSLR photography. Learners often find the larger grip and accessible controls make it easier to explore the basic principles of photography, while manual settings and multiple preset modes mean you can affordably experiment with more creative shooting as your skills improve.
The option to change lenses also opens up a new world of opportunities. DSLR cameras will usually ship with a 'kit' lens that's designed to cover a range of everyday focus lengths. From there, you can diversify based on your style of photography. That might mean a telephoto for safari shots, a super-wide-angle for huge landscapes, a macro lens for extreme close-ups or a fast prime lens for sharp low-light street shots with dramatic depth of field.
Although mirrorless models are pushing the boundaries of performance in 2022, DSLR cameras are still a great option for many photographers. For beginners, they represent an accessible entry route into more advanced photography. For enthusiasts, the larger sensors and interchangeable lenses won't limit extermination. And for more serious snappers, the best full-frame DSLR cameras can still compete when it comes to outright image quality.
---
Pros: Interchangeable lenses; full manual controls; raw files; APS-C sensor for a big step up in quality.
Cons: Big and bulky compared to most compact cameras; focusing in 'live view' on the rear screen is comparatively sluggish on most models.
---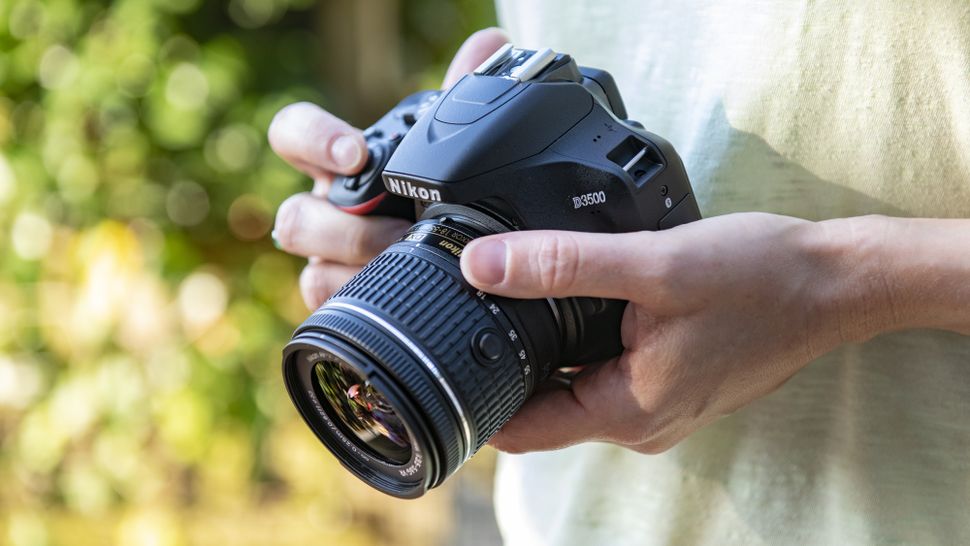 Our pick... Nikon D3500
A great entry into the world of photography
Reasons to buy
+
Excellent image quality
+
Handy Guide mode
Reasons to avoid
-
No touchscreen
-
No 4K video
Nikon's D3500 builds on the brilliant D3400, which was until recently our top entry-level DSLR pick. Nikon's D3500 is our top pick when it comes to entry-level DSLRs. While it shares quite a few features with the D3400, upgrades for the D3500 include a new 24.2MP sensor, better battery life (to a staggering 1,550 shots) and refined exterior controls. Its clever Guide Mode is a useful learning tool that gives real-time explanations of important features. There's no touchscreen, but otherwise this is our favorite entry-level DSLR right now.
7. Is a mirrorless camera worth the money?
Mirrorless cameras are fast becoming the format of choice for enthusiasts and experts alike. Like DSLR cameras, they feature large sensors and support for interchangeable lenses. But they're also more compact and tend to deliver more advanced performance and connectivity options.
As the name suggests, there's no mirror inside a mirrorless camera. That means they can be made both smaller and lighter than their chunky DSLR cousins. It also means that, instead of optical viewfinders, mirrorless models often rely on electronic equivalents for framing. These are usually small, sharp and bright OLED panels which show you the image as you'll capture it, rather than the real analogue scene in front of you. Whether this appeals will be a matter of personal preference.
Many cheaper models don't come with a viewfinder at all, meaning you'll need to use the rear screen. This can be a disadvantage in certain scenarios, but improvements to touchscreen technology mean that many mirrorless models now feature seamless interfaces which will be familiar to smartphone photographers.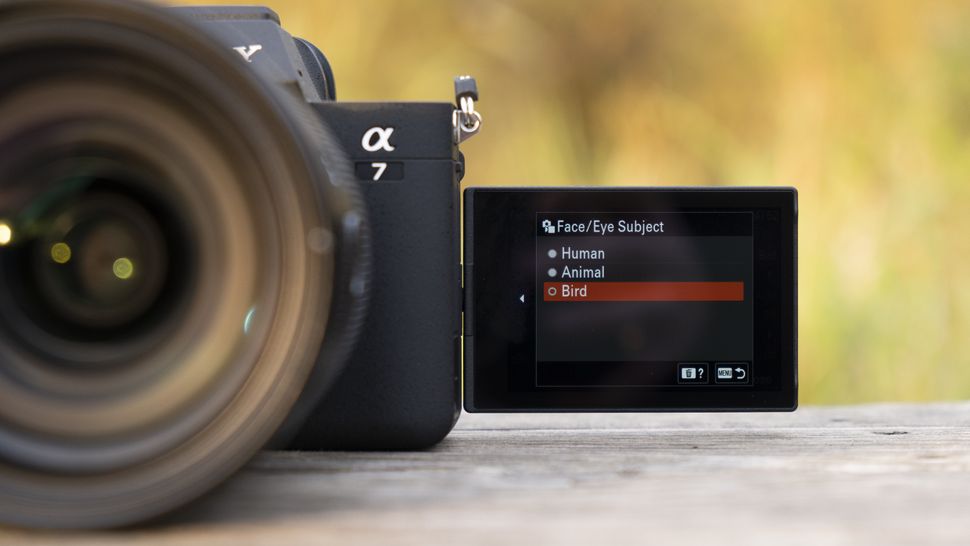 Mirrorless cameras are available in a wide range of styles. You can find relatively affordable entry-level options which are designed for portability and ease of use, with creative modes to help beginners learn the ropes of photography. You'll also find mirrorless cameras that are dedicated to videography, with many well-known vloggers using mirrorless models to shoot sharp 4K video (and better). Some of the latest options even allow you to live-stream footage via Wi-Fi.
The most sophisticated and expensive mirrorless cameras feature full-frame sensors and stunning performance, with super-fast and accurate autofocus, as well as blisteringly quick burst shooting speeds and huge resolutions. These flagship cameras aren't cheap, but they represent the future of photography, with most manufacturers pouring their time and development budgets into delivering better and better mirrorless technology.
---
Pros: Small and light; mechanically simpler than DSLRs; full time 'live view' with fast autofocus.
Cons: Some models don't have viewfinders; electronic viewfinders lack the clarity of a DSLR's optical system.
---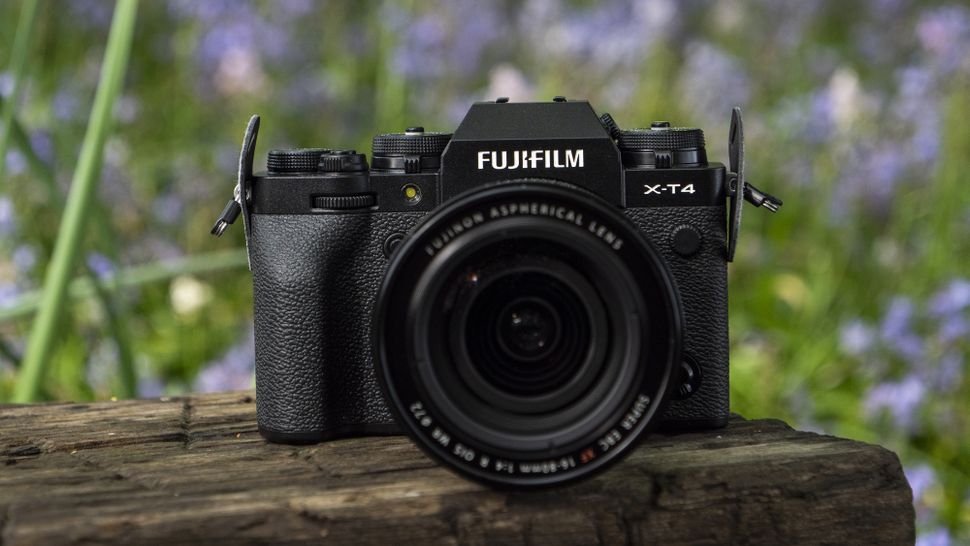 Our pick... Fujifilm X-T4
An outstanding all-rounder with a stunning retro shell
Reasons to buy
+
Excellent video specs
+
Five-axis image stabilization
Reasons to avoid
-
AF performance limited by lens
-
No headphone port
Don't let its gorgeous analogue styling fool you: the X-T4 is the opposite of old school. A truly modern hybrid, the X-T4 is Fujifilm's most advanced APS-C camera to day, with a compelling combination of features that make it an outstanding all-rounder. Solidly built and weather-resistant, it's a lovely camera to handle, with a fully articulating touchscreen for painless framing. Performance is superlative across the board: with the same class-leading 26.1MP sensor as the X-T3 before it, no other camera can match the X-T4's detail or low-light skills.
Adding IBIS into the mix only makes things better, with effective five-axis stabilization available for stills and video (which the X-T4 is also very good at, with support for Cinema 4K at up to 60fps, as well as 10-bit internal recording, up to 400Mbps bit-rate and F-Log and HLF profiles as standard). Autofocus performance potential can be limited by lens choice, but improved eye- and face-detection work very impressively. Beefier battery life complements the setup, while Wi-Fi and Bluetooth connectivity should make up for the absent headphone port. It might be pricey, but the X-T4 is a remarkable option for those who want the latest mirrorless power in a charming, intuitive package.
8. Should I buy a full-frame camera?
Most enthusiast DSLR and mirrorless cameras use an APS-C sensor. Larger than smartphone or compact sensors, these are normally capable of capturing excellent images fit for most photographers, without requiring a bulky camera body. But if you want even higher quality, there's only one way to go: full-frame.
The key advantage of full-frame is sensor size: the same as old 35mm film, full-frame sensors are twice as large again as their APS-C equivalents. That means higher resolutions for sharper stills, larger pixels for improved low-light photography and all-round better image quality.
Although full-frame cameras have long been popular with professionals, they're increasingly accessible to enthusiasts. While the likes of Canon and Nikon continue to offer flagship full-frame cameras with massive price tags, the advent of full-frame mirrorless models for the consumer market means there's more variety and value available than ever.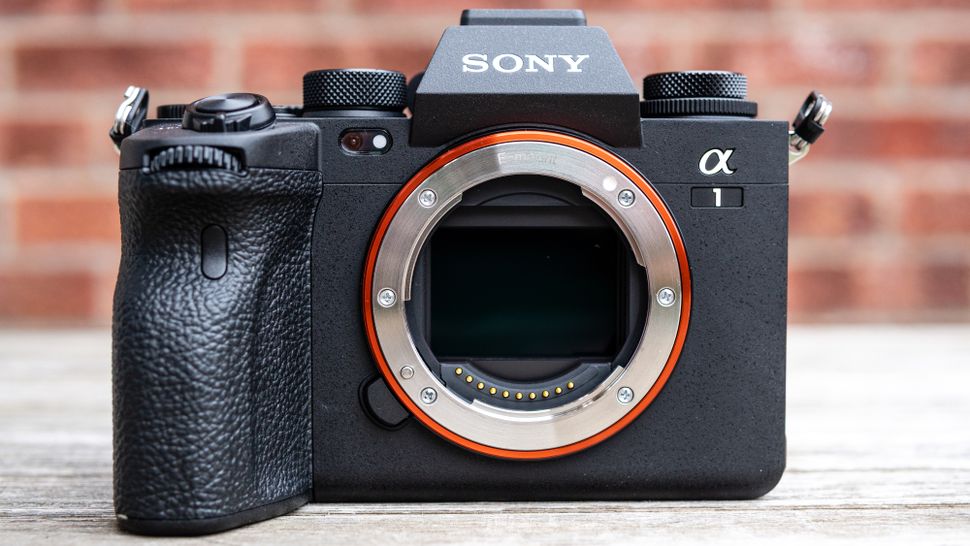 That said, switching to a full-frame camera will still require a step up in expenditure. Whether this is worth it for you will depend on what and why you like to shoot. Full-frame cameras capture the kind of detail that allows you to blow up big prints of your pictures. The Canon EOS R5, for example, features a 45MP sensor resolution. That also means you can crop in on details in a scene. Plus the best full-frame cameras are fantastic after dark.
But there are other compromises to consider alongside the price. Besides being overkill for most people, the increased sensor size also means full-frame cameras tend to be bigger and notably heavier even than mirrorless models. And while the crop factor of a full-frame camera captures a wider field of view (and therefore makes it easier to get a shallow depth of field), you have to work harder to shoot close-ups of distant objects.
If you do want to take the full-frame plunge, you're spoilt for choice in 2021: the Panasonic S series, the Canon EOS R collection, Sony's a7 mirrorless range, plus Nikon's Z6 and Z7 models – as well as Leica's M rangefinders and a host of DSLR options. As you can see, there's no shortage of full-frame cameras to choose from.
---
Pros: Maximum quality thanks to the full-frame sensor; often designed for tough, daily use; high resolution or high continuous shooting speeds a speciality
Cons: Expensive to buy and that goes for full frame lenses, too; pro models are bulky and heavy
---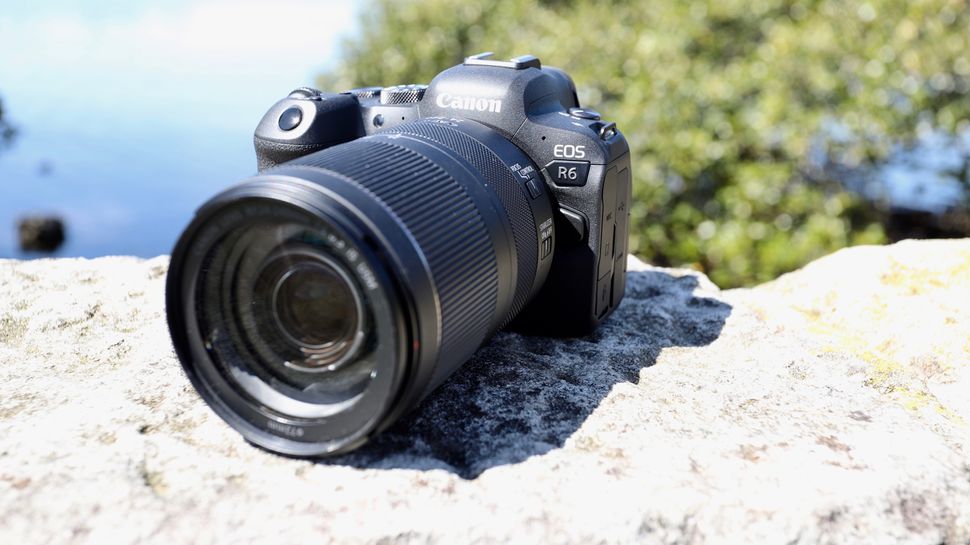 Our pick... Canon EOS R6
A powerful all-rounder for hybrid shooters