Editor's note: June 2023
New DSLRs are a rarity these days, with the camera giants now focusing almost entirely on mirrorless models. But there is one company that remains a fan of the old-school camera format: Pentax.

The classic camera brand, owned by Ricoh Imaging, recently announced the Pentax KF DSLR, which is a mildly updated version of its Pentax K-70 from 2016. As an update it is very mild indeed , with the new features including a new LCD screen and some new film simulations.

But it is the first 'new' DSLR we've seen in a while and comes with a solid set of features, including a 24.2MP APS-C sensor, weather-sealed body and in-body image stabilization. It's just a shame those things are joined by dated features like a single USB card slot and a (gasp) microUSB port.

Still, if you're a fan of the DSLR format and are looking to buy new rather than second-hand, the Pentax KF is one of the last remaining options, with Canon and Nikon both winding down production of their main DSLR models.

Mark Wilson, Cameras editor
Whether you're a beginner or an enthusiast, the best DSLR cameras are still a great option for photographers in 2023. While most manufacturers are focusing their efforts on developing the best mirrorless cameras, top DSLRs still benefit from large sensors, fantastic handling and superlative battery life. These features make them a great choice for novices and experts alike – and DSLRs remain the cheapest way to buy a camera with a viewfinder.
DSLR cameras ship in a wide range of sizes and styles, to suit a spectrum of skill levels. From the best beginner DSLRs to some of the best stills cameras overall, we've extensively tested all of the top DSLR cameras you can buy. We assess every model based on how it performs in the real world, covering factors such as handling, usability and outright imaging performance, then use the results to rank our favorites in the list below.
Although it's been officially discontinued, the Nikon D3500 has earned the top spot in our list. With a straightforward interface that's easy for novices to navigate, as well as reliable battery life and an excellent 24MP sensor, it's a fantastic choice for beginners on a budget. If you are happy to spend more on a powerful DSLR, though, we highly recommend the Canon EOS 90D as a versatile alternative. Or for those who want a truly modern full-frame hybrid DSLR, the Nikon D780 is one of the best.
Whatever your budget and ability, this list is designed to help you find the best DSLR camera model. If you're not sure where to start, scroll down to the bottom for expert buying advice to keep in mind when making your pick. Once you've decided, you can follow the links beneath each entry for a shortcut to the best deals available right now.
The best DSLR camera for 2023
Why you can trust TechRadar We spend hours testing every product or service we review, so you can be sure you're buying the best. Find out more about how we test.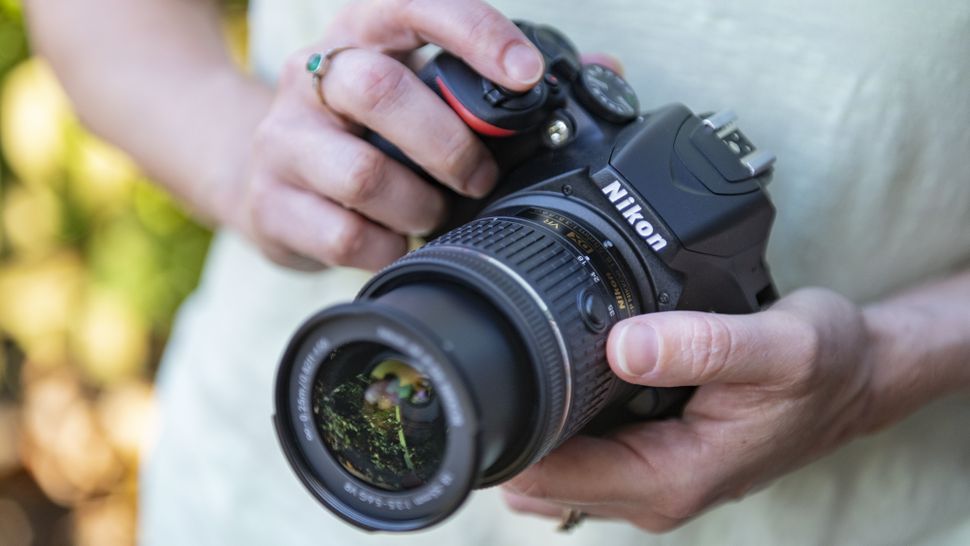 Nikon has discontinued the D3500, but you can still find it at many online retailers. That's a good thing, because it's an ideal choice for beginners looking to sharpen their photography skills. Despite its age, the D3500 has a fantastically capable APS-C sensor. In our tests, we found the images it produced were top-notch. We were also impressed by its battery life and ease of handling.
While experienced photographers should look further down this list for a suitable DSLR, we think the Nikon D3500 is proof that you don't have to pay a fortune to get a great camera. Its controls are accessible for learners and, in the right hands, it's a match for cameras that cost a lot more. During our review, we praised its guide mode for the way it introduces novices to manual controls, building their confidence and creativity.
To get the most out of the 24.2MP sensor, we'd recommend buying the D3500 with the 'VR' version of its kit lens, as this incorporates Nikon's image stabilization system at little extra cost. Nikon also has a vast catalog of DX system lenses, giving you plenty of choice when your skills advance enough to justify a glass upgrade.
Read our in-depth Nikon D3500 review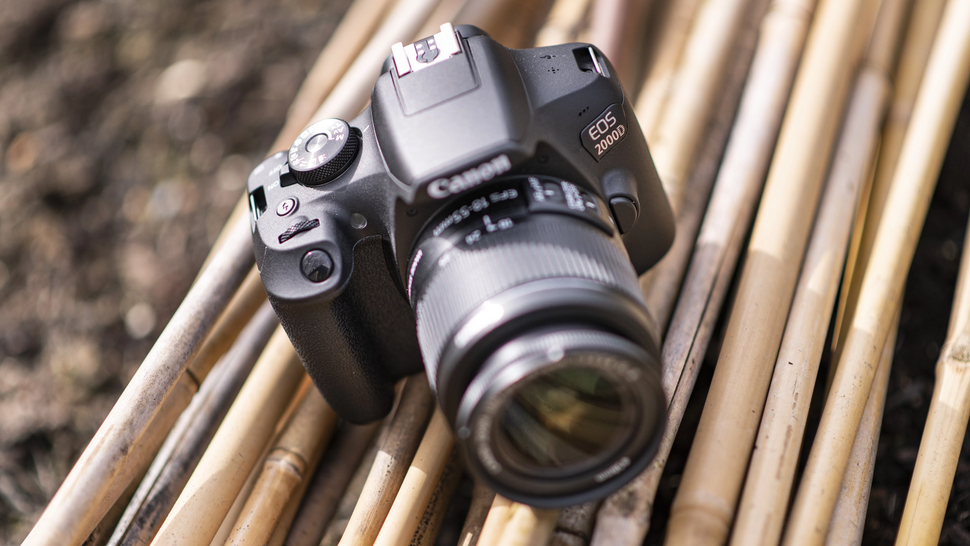 If you're buying your first DSLR camera on a tight budget, a simpler, slightly older model is the way to go. Canon's entry-level EOS Rebel T7 (known as the 2000D outside the US) fits that bill: the specs won't blow anyone away, but we found it easy to use, it gets the basics right and, because it's a few years old, offers fantastic value.
There are several compromises, of course. Burst shooting is limited to a lazy 3fps and the dated autofocus system features just nine points. Live View focusing is sluggish and you'll need to look elsewhere if you want a touchscreen. And, as you'd expect, the plasticky shell does not feel premium.
But there are good points for beginners, too. We felt the control layout is logical and easy to use, and battery life is solid. There's video recording too, albeit limited to 1080p. More importantly, in our tests the 24.1MP sensor produces images with a good level of detail and decent dynamic range, while noise-handling performance is solid. If you're looking to buy a good DSLR on a shoestring, the EOS Rebel T7 / 2000D is well worth considering.
Read our in-depth Canon EOS Rebel T7 / 2000D review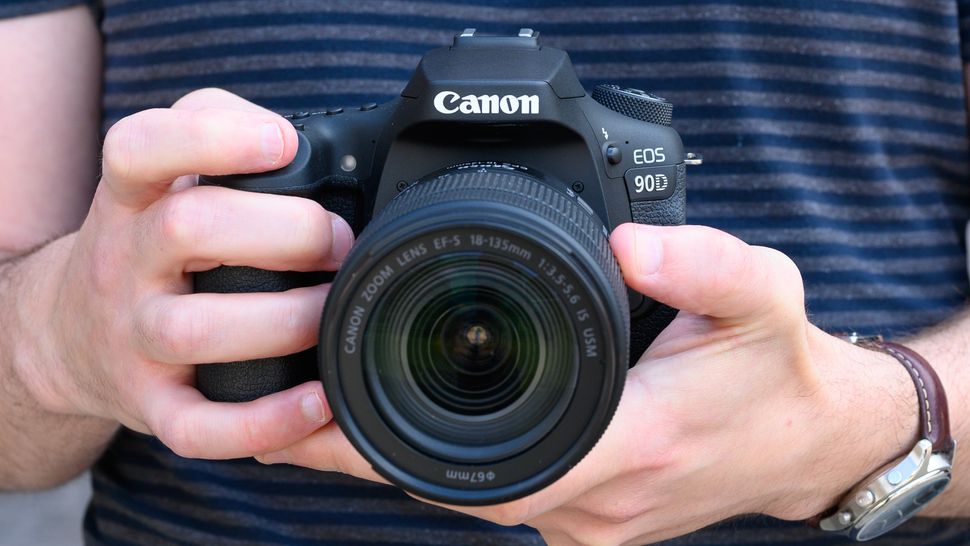 The EOS 90D is quite the step forward for the EOS DSLR line. It's the first model of its kind to sport a 32.5MP APS-C sensor, which is a generous amount of pixels for both cropping and producing large prints. Unlike the earlier 80D, it also offers uncropped 4K video recording, while a new processing engine and faster burst shooting are also highlights. The 1300-shot battery provides far more juice than you'll get from the average mirrorless camera, while protection against dust and water is also a bonus.
In our review, we were impressed by the versatility of the 90D. It's an excellent all-rounder for those who like to photograph a broad range of different subjects.
It's worth weighing up whether the benefits of a mirrorless alternative to the EOS 90D, like the Canon EOS M6 Mark II, might appeal to you. The M6 Mark II is smaller, cheaper and offers faster burst shooting. But by focusing on key areas like battery life, handling and a fully articulating rear screen, Canon has made the EOS 90D a strong and versatile alternative for anyone who prefers the DSLR experience.
Read our in-depth Canon EOS 90D review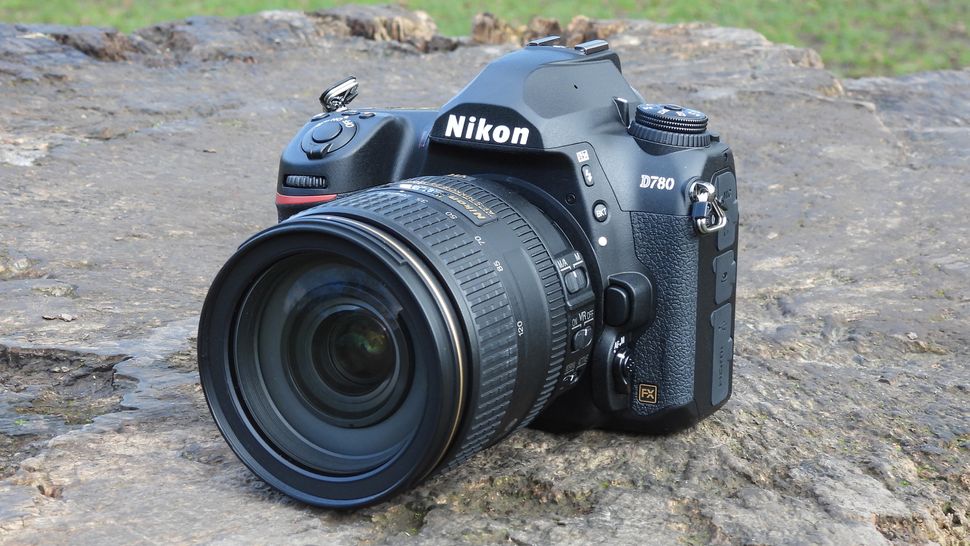 The D780 is effectively a hybrid of a full-frame DSLR and a mirrorless camera like the original Nikon Z6. And while it's still relatively expensive, the D780's slight price drop since it landed in 2020 means it's now our top pick for anyone who wants to combine the benefits of mirrorless tech and DSLRs.
Building on the solid foundation laid by the D750 (see no.8), the D780 uses the same 273-point on-sensor phase-detection AF system as the Z6, allowing it to focus rapidly when you're shooting via Live View. If you prefer to frame through its optical viewfinder, you'll be able to make the most of its impressive 2,260-shot battery life.
Our review revealed that the D750's image quality is among the best around, while its 4K video skills are boosted by the inclusion of modern features like Face and Eye detection. As a relatively new DSLR, it's still quite pricey, but if that isn't an issue for you, then it's one of the best full-frame all-rounders you can buy.
Read our in-depth Nikon D780 review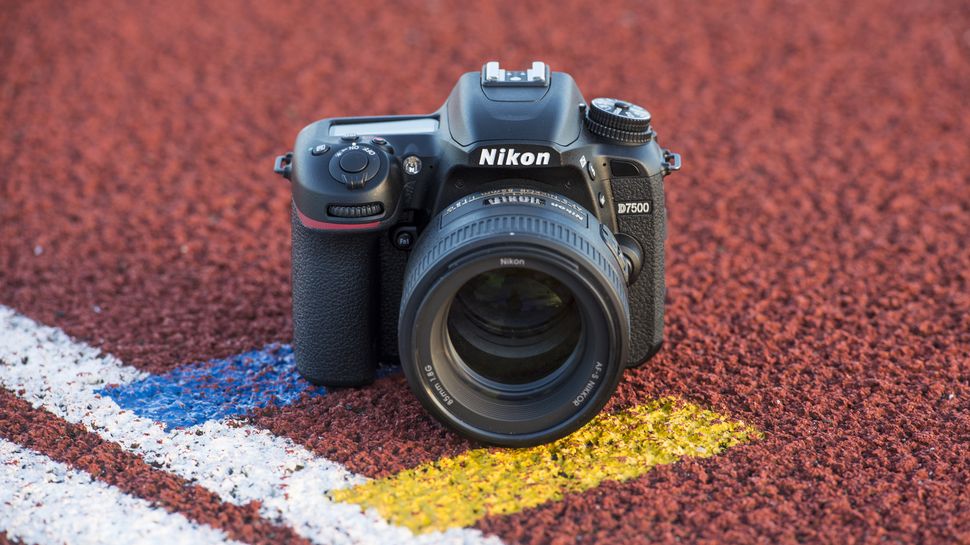 Fancy the Nikon D500 but don't fancy the price tag? Well, if you're prepared to make a few compromises here and there, the D7500 is what you should be looking at. It's packed with the same 20.9MP sensor as its more senior stablemate, and also matches it in offering 4K video recording.
Nikon has also furnished it with the same 180k-pixel RGB metering sensor and the tilting screen on the back is just as large at 3.2 inches in size, although not quite as detailed, and it's all wrapped up inside a weather-sealed body. In our tests, we were impressed by a number of things, including battery life, image quality and handling. It's a great all-rounder for those with a healthy amount of budget.
On an even tighter budget? There's also the older 24.2MP Nikon D7200, which continues to offer great value – if you can find it on sale.
Read our in-depth Nikon D7500 review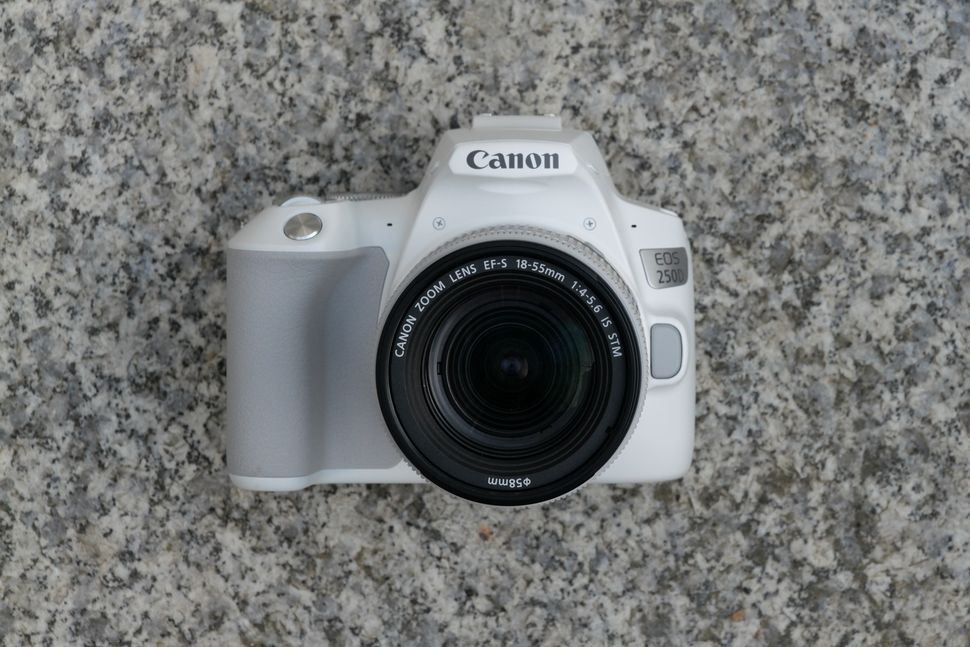 Canon's best budget DSLR, the Rebel SL3 – also known as the EOS 250D outside the US – mixes a strong feature set with great handling, despite its small size. The Nikon D3500 – our favorite DSLR – is even smaller, but lacks this camera's flip-out LCD screen, which is particularly handy if you want to shoot video.
The Rebel SL3 also betters its now discontinued predecessor with 4K video recording – although this is cropped and often suffers from noticeable rolling shutter.
Still, as we discovered during our comprehensive test, it does produce pleasing JPEGs. It also benefits from a superb 1,070-shot battery life and compatibility with a huge range of EF lenses and other accessories, which many mirrorless cameras lack. If those features are top of your camera wishlist, this beginner-friendly DSLR remains a strong choice.
Read our in-depth Canon EOS Rebel SL3 / EOS 250D review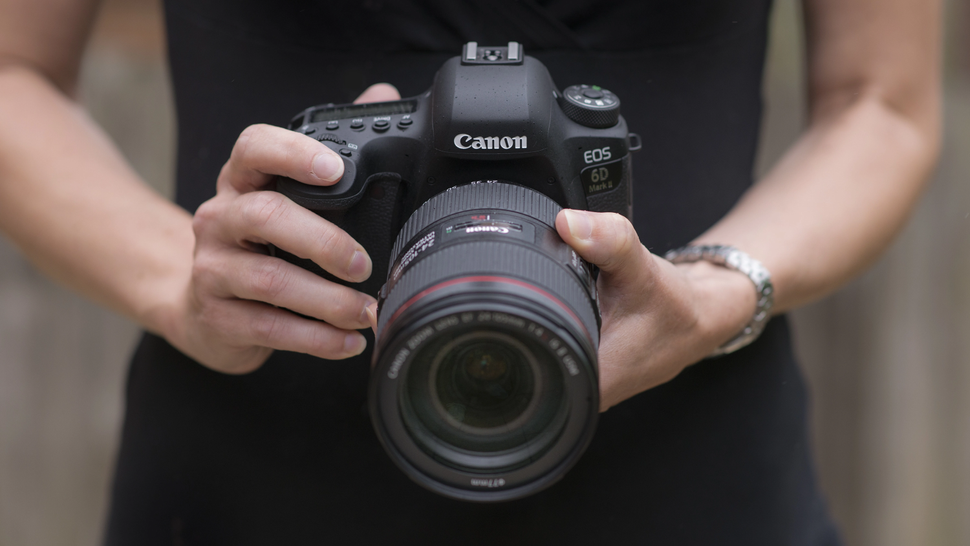 Although it's a full-frame DSLR, the entry-level EOS 6D Mark II is impressively user-friendly. While the chassis can feel rather plasticky, the 26MP sensor housed within is stellar, and offers Canon's trusty Dual Pixel CMOS AF system when using live view mode.
With 45 AF points to choose from and a burst speed of 6.5fps, there's plenty you can capture – including some decent wildlife shots as well. It's not quite fast enough for speedy trackside racing shots, but we discovered in our review that it does surprisingly well for most anything else.
The rear touchscreen also offers tap-to-focus and tap-to-shoot for anyone missing a joystick. Despite that the 6D Mark II is reliable, produces great results and is still a favorite amongst enthusiast photographers.
Read our in-depth Canon EOS 6D Mark II review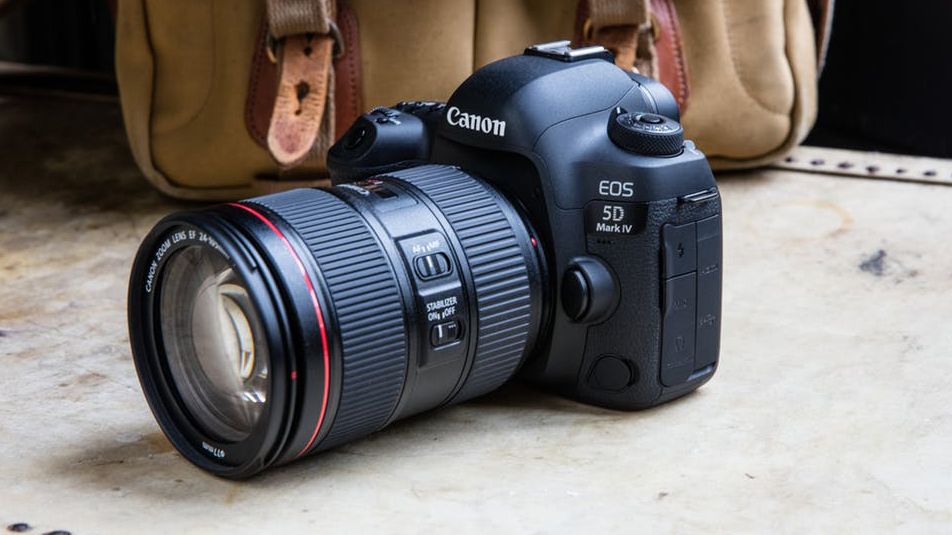 Canon's EOS 5D series has a rich heritage: the original EOS 5D brought full-frame photography to the masses, the Mark II unleashed Full HD video capture for the first time on a DSLR, and the Mark III became a firm favorite among photographers for doing everything it did so well.
The EOS 5D Mark IV tweaks and improves on almost everything before it, with a 30.4MP sensor and advanced 61-point AF system, together with 4K video recording – all of which performed well in our real-world tests. With a 5D Mark V successor essentially ruled out by Canon, the Mark IV will continue to be one of the most compelling DSLRs at this price point.
Its 4K video options are a little limited, with the frame-rate topping out at 30fps and no options to shoot in a flat gamma profile. But if you're mainly looking for a powerful DSLR for stills photography, the EOS 5D Mark IV remains a surprisingly modern proposition, considering its age – and the fact that you can still buy it new is a testament to its popularity.
Read our in-depth Canon EOS 5D Mark IV review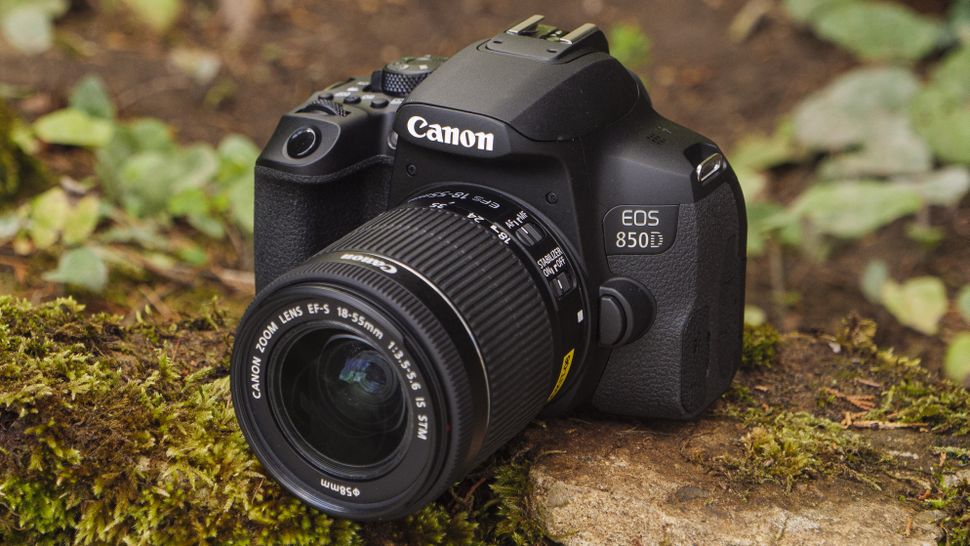 The Canon EOS Rebel T8i (know as the EOS 850D outside the US) is the successor to one of our favorite DSLRs for beginners. And while it's not a radical leap forward from the Rebel T7i / EOS 800D, a camera that's now difficult to find, it does offer a near-identical shooting experience that's built around Canon's excellent Dual Pixel phase-detection AF system, which we found to be a good performer in our review.
Other things we liked included the versatile, vari-angle LCD screen and comfortably familiar button layout make it a breeze to shoot with, and you also get 800 shots per charge when shooting with the viewfinder. The only real downside is that the 4K video mode still involves a crop and the loss of phase-detection autofocus, which means this is still very much a camera for 1080p video. If you don't mind that and prefer the advantages of DSLRs, including battery life and handling, then the Rebel Ti / EOS 850D is a fine choice to kick off your photography hobby.
Read our in-depth Canon EOS Rebel T8i / EOS 850D review
Officially Canon's final flagship DSLR, the EOS 1D X Mark III is a fitting swan song for the company's DSLR division. Designed for professionals who need speed, performance and image quality in a sturdy package, the 1D X Mark III pretty much covers it all. In our tests, we found it could handle almost any situation, whether sports, wildlife or the kind of action that makes front pages.
We were extremely impressed with the 1D X Mark III's capabilities. Its rugged build feels solid enough to survive a war zone and, while it's a big camera, we appreciated its ergonomics during our review. Its performance was never in doubt: with a fast processor, deep buffer and rapid 20fps burst speeds, this is a camera that doesn't compromise. That's equally true of the AF system, which uses deep-learning to enhance precision.
Its video prowess is handy, too, with 4K/60p capture available. Stacked to the hilt with features and power, it's probably overkill for the average photographer, especially considering its expensive price tag. Yet it's also a truly impressive DSLR that represents a worth investment for professionals.
Read our in-depth Canon EOS 1D X Mark III review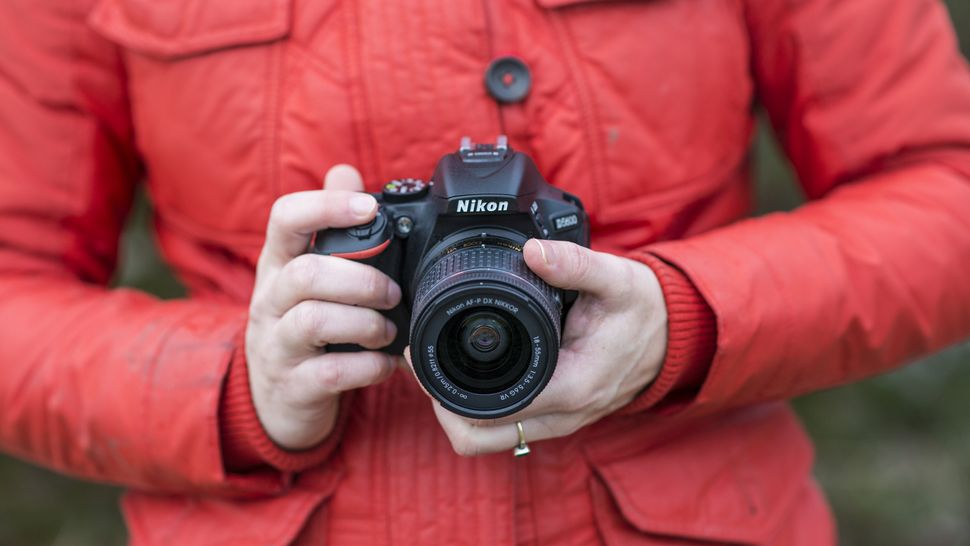 Nikon doesn't make the D5600 any more, but you can still find it available online. We think it's worth searching for: though it lacks a stand-out feature, the D5600 is an appealing mid-range package for both beginners and more experienced users.
During our review, we found that its polycarbonate shell fits comfortably in the hand, while the streamlined button layout is easy to use. We didn't find the articulating touchscreen so effective for autofocus control, but the 39-point AF system proves fast and accurate when using the viewfinder.
With the same 24.2MP sensor as the D5500 before it, our tests revealed that images are reliably excellent. The resolution offers plenty of detail, while images captured at lower ISO sensitives come out clean, with little noise. It's only at ISO6400 that quality starts to suffer. We were also impressed by the D5600's dynamic range, which is helped by a matrix system which deals well with different lighting scenarios.
Its 5fps burst shooting rate can't match the figures of mirrorless rivals, but its battery life is nothing short of solid. So, while no single feature of the D5600 will blow you away, it's nevertheless a solid all-rounder that's more affordable than ever.
Read our in-depth Nikon D5600 review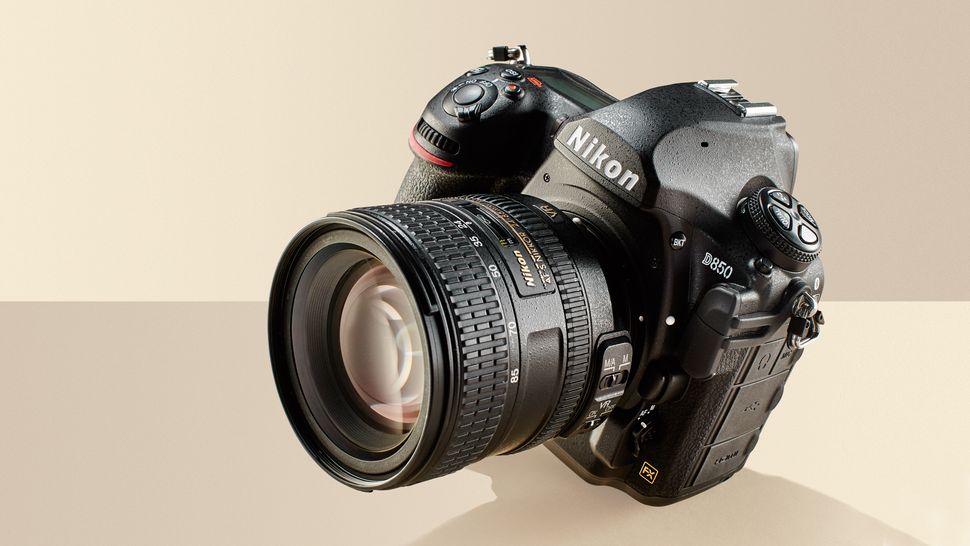 It's hard to think of another DSLR that wows like the D850 does, even after several years on the market. It's on the pricey side for sure, but this is justified by the things we discovered in our tests, including excellent image quality, bags of features and a rugged, weather-resistant magnesium alloy body. The 45MP sensor is still one of the highest in terms of resolution in any DSLR, while the 7fps burst mode is unusually high for a camera with such a sensor.
Add to that a cracking AF system, wonderful handling and great 4K video, and its versatility should be easy to appreciate. Like the sound of the D850, but want to go mirrorless? Well, while not strictly a mirrorless version of the D850, Nikon's newer Z7 mirrorless camera shares the same 45MP resolution as the D850, but features some clever tech of its own, including an all-new lens mount.
Read our in-depth Nikon D850 review
---
What are the best second-hand DSLRs?
DSLRs are now being phased out by most of the big camera brands, but you can still buy many classic models second-hand – and these can offer excellent value. We've rounded up pick of the best discontinued DSLRs to look out for below. Not sure where to look for deals? Check out our guide on how to buy a second-hand DSLR or mirrorless camera.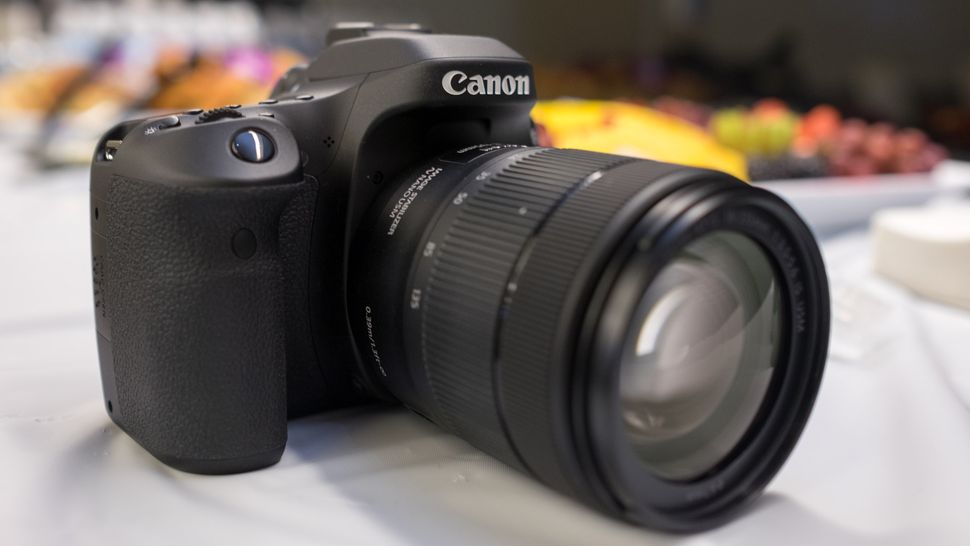 The more recent Canon EOS 90D (see no.2 above) is undoubtedly the better and more modern DSLR. But if you're looking for a mid-range option on a budget then it's EOS 80D predecessor is worth keeping an eye out for. This 2016 model is tricky to find new now, but if you find a restored or second-hand model, you'll be rewarded with the impressive quality from the 24.2MP sensor we discovered in our tests, which is ably backed up by a 45-point autofocus system.
The latter is by no means cutting-edge, but it'll ensure that you mostly get hits and can focus reliably in most situations. Throw in a guided menu system, and you have a good option for beginners looking for a camera they can grow into. A word of warning though: the 80D's kit lens is a little soft in the corners, so we'd aim to buy it body-only and pick up a zoom lens separately.
Read our in-depth Canon EOS 80D review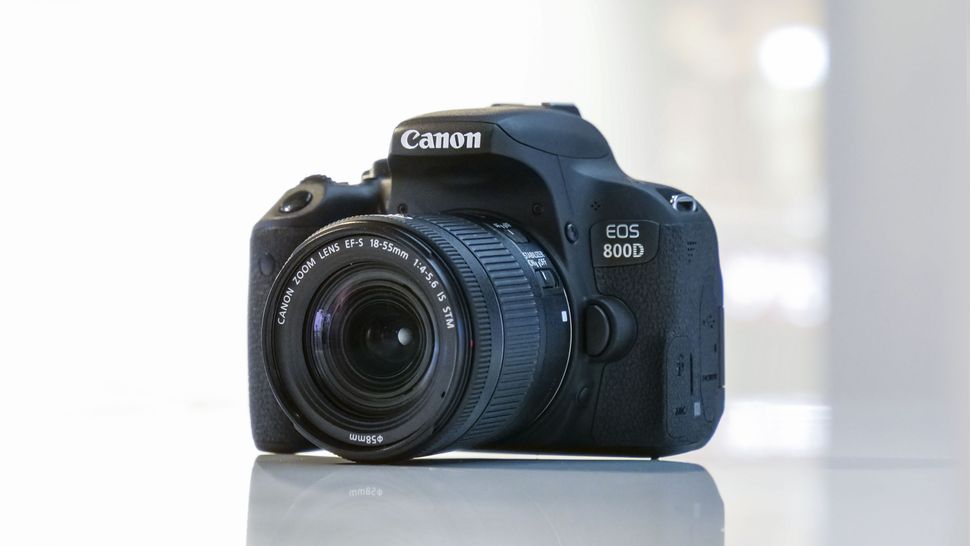 It might be over four years old, but Canon's entry-level Rebel T7i (or EOS 800D outside the US) is still a very solid option for beginners. Some of its specs look a little dated next to the latest mirrorless options, such as 6fps burst shooting and video that maxes out at 1080p, but the Rebel T7i nevertheless offers plenty for photographers who are keen to get to grips with the heft and handling of a DSLR.
Its plastic finish definitely feels entry-level, but in our review, we still felt in our review that the Rebel T7i is solidly built with a nice, deep handgrip. It also serves up a user-friendly interface and excellent touchscreen control that make it a handy for experimenting with manual modes. Dual Pixel autofocus is also a highlight, performing reliably for Live View photography, while our tests showed that image quality overall is impressive – even if dynamic range could be better.
Add stellar battery life to the mix and the Rebel T7i shapes up as a stellar starter DSLR for stills shooting. It's also better value than the newer EOS Rebel T8i / EOS 850D, which delivers modest upgrades for a not-so-modest price hike.
Read our in-depth Canon EOS Rebel T7i / 800D review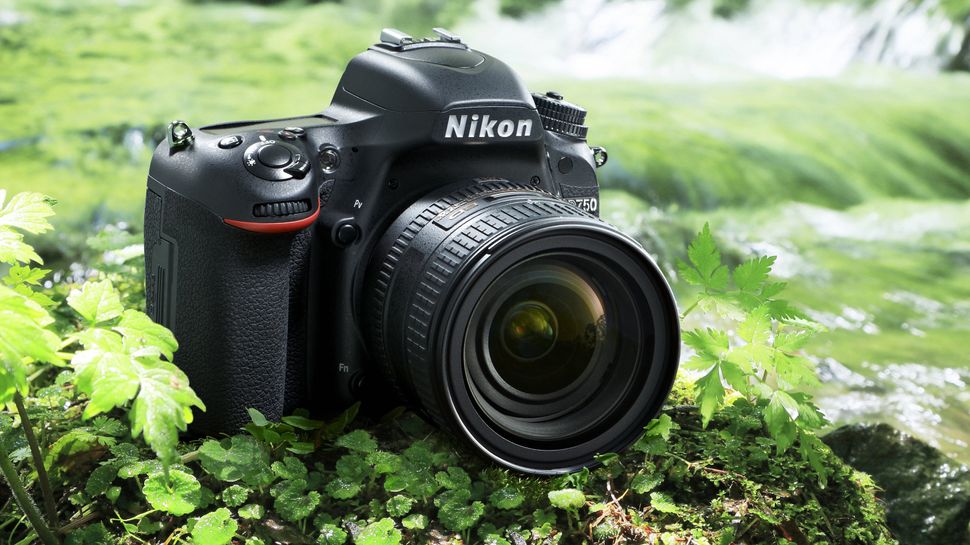 With the Nikon D780 still available to buy new, should full-frame fans still consider the D750? The answer is yes, because the D780 wasn't a replacement for this camera, but more a pricier alternative for those who want the latest mirrorless tricks in DSLR form.
If you're looking for a good value full-frame DSLR that's almost half the price, then this 24MP model remains a great option to look for on the second-hand market. In our tests, we found that the sensor still produces top-quality results, particularly at high ISO settings, and you also get a very decent 6.5fps continuous shooting speed, together with a handy tilting screen.
As it's an older model, there's no 4K video or a touchscreen. But, if you don't need these, then the D750 offers very good value that lets you put extra money towards a lens or two.
Read our in-depth Nikon D750 review
How to choose the best DSLR for you
A DSLR remains the cheapest way to get a camera with interchangeable lenses and a viewfinder (you'll find many entry-level mirrorless cameras don't have viewfinders). But what else should you consider when choosing one?
The main differences between an entry-level DSLR and a more advanced one are in the camera's design, sensor and shooting features. Beginner DSLRs like the Nikon D3500 (see no.1 above) are often smaller than their more premium equivalents. This has historically made them some of the best travel cameras around, though it usually also means a lack of weather-proofing and fewer manual controls.
The size difference is often also related to sensor size. More affordable DSLRs tend to have APS-C size sensors, while pro-friendly ones like the Nikon D850 are full-frame cameras. You can see a diagram showing the difference below.
There is no outright 'better' sensor size, with each having their own advantages and drawbacks. To find out more about these, check out our guide on how to buy a full-frame camera.
Not sure how to decide between a beginner DSLR and a mid-range model? Paying a bit more for the latter will usually get you increased shooting flexibility, which could see you keep the camera for longer and save you money in the long run. The extra features you tend to get are improved continuous shooting speeds (handy for shooting sport or wildlife), superior high ISO performance (useful in lower light), and sometimes an extra memory card slot.
If you're just looking to step up from your smartphone or point-and-shoot camera, though, then an entry-level DSLR will give you the image quality boost and manual controls you need to grow into your new hobby. Finally, a quick word of advice if you don't have any lenses – buy your new DSLR with a kit lens, as it's cheaper to do this than buy them separately.
What is a DSLR camera exactly?
Like most modern cameras, a DSLR allows you to record still images to a memory card. What makes a DSLR camera different is the way that it directs light to the sensor inside. DSLR stands for digital single-lens reflex camera. Breaking that down, the 'digital' refers to the sensor. This can be anything from a standard APS-C sensor, all the way through full-frame to the much larger medium format.
'Single-lens' is fairly self-explanatory: it means that DSLR cameras use one and the same lens to frame, focus and shoot photographs. Almost all cameras do this nowadays, but the terminology is a hangover from the days when retro rangefinder and twin-lens-reflex models used multiple lenses to achieve the different functions.
'Reflex' refers to perhaps the most important component of a DSLR camera. It means that a mirror inside the body directs the light which comes down the lens. When you're framing a shot, this light is sent to the optical viewfinder, giving you a true analogue impression of the scene. But when you press the shutter button to start an exposure, this mirror will flip up. In an analogue SLR camera, this would expose the film inside. In a DSLR, it allows the digital sensor to capture the available light.
Besides the optical viewfinder, another benefit of this reflective system is that DSLR cameras have to be larger than their mirrorless equivalents. This might sound like a downside, but it means DSLR cameras can benefit from famously good ergonomics. DSLR cameras also support interchangeable lenses, so you can switch to more suitable glass when you need to shoot a different scene – from a prime lens to a zoom lens, for example. And because the format has been around for so long, you should have no trouble finding compatible lenses and accessories.
For a more detailed explainer on how DSLRs compare to their mirrorless counterparts, check out our in-depth Mirrorless vs DSLR comparison feature.
Who stopped making DSLR cameras?
As you'll see from the list above, there are still plenty of excellent DSLR cameras still available for photographers. That said, it's an unavoidable truth that most manufacturers are now focused squarely on putting their latest tech into mirrorless models.
The result of this industry shift is that many of the biggest camera manufacturers have stopped developing new DSLR cameras. That includes two former stalwarts of the genre: Canon announced in 2021 that the EOS 1D X Mark III would be its last DSLR flagship, while Nikon followed suit in 2022. Some feel it could be a good thing for photography as a whole.
That's doesn't mean you can't buy DSLR cameras from those companies: both are still producing existing models. In fact, Canon has promised to continue making DSLRs for as long as there is demand for them. But that doesn't mean their future is secure, either. Nikon has officially discontinued several models, including both the D5600 and D3500 (our favorite DSLR camera) and neither brand will bring any new models to market. And they're not alone, with Sony also withdrawing the last of its DSLRs from shelves.
While this development doesn't augur well for fans of the format, chances are that the total demise of DSLRs is still several years away. What's more, you can still find fantastic value on the healthy second-hand market.
How we test cameras
Buying a camera these days is a big investment, so every camera in this guide has been tested extensively by us. These days, real-world tests are the most revealing way to understand a camera's performance and character, so we focus heavily on those, along with standardized tests for factors like ISO performance.
To start with, we look at the camera's design, handling and controls to get a sense of what kind of photographer it's aimed at and who would most enjoy shooting with it. When we take it out on a shoot, we'll use it both handheld and on a tripod to get a sense of where its strengths lie, and test its startup speed.
When it comes to performance, we use a formatted UHS-1 card and shoot in both raw and JPEG (if available). For burst shooting tests, we dial in our regular test settings (1/250 sec, ISO 200, continuous AF) and shoot a series of frames in front of a stopwatch to see if it lives up to its claimed speeds. We'll also look at how quickly the buffers clears and repeat the test for both raw and JPEG files.
In various lighting conditions, we also test the camera's different autofocus modes (including Face and Eye AF) in single point, area and continuous modes. We also shoot a range of photos of different styles (portrait, landscape, low light, macro/close-up) in raw and JPEG to get a sense of metering and its sensor's ability to handle noise and resolve fine detail.
If the camera's raw files are supported by Adobe Camera Raw, we'll also process some test images to see how we can push areas like shadow recovery. And we'll also test its ISO performance across the whole range to get a sense of the levels we'd be happy to push the camera to.
Battery life is tested in a real-world fashion, as we use the camera over the course of the day with the screen set to the default settings. Once the battery has reached zero, we'll then count the number of shots to see how it compares to the camera's CIPA rating. Finally, we test the camera's video skills by shooting some test footage at different frame-rates and resolutions, along with its companion app.
We then take everything we've learned about the camera and factor in its price to get a sense of the value-for-money it offers, before reaching our final verdict.