Editor's note: May 2023
Most of the cameras in our guide below have so-called 'crop' sensors. These APS-C or Micro Four Thirds sensors are smaller than full-frame, which keeps their bodies compact and their prices relatively affordable for beginners. But one new addition to our guide is the full-frame Nikon Z5, whose price has been dropping into bargain territory in recent months.

A full-frame camera isn't necessarily better than one with a crop sensor – in fact, for most people the smaller overall system size of models like the Canon EOS R10, Olympus OM-D E-M10 Mark IV and Fujifilm X-T30 II will likely be more suitable for those who are just starting out on their photography journeys.

But if you're happy to trade the higher cost and larger size of full-frame for its benefits (better dynamic range, superior low-light performance, potential for more pleasing bokeh) then the Nikon Z5 is certainly one to consider. We recently saw its price fall to only $997 / £999 (about AU$1,820) in the Black Friday sales, which brings it close to the price of many APS-C models.
Mark Wilson, Cameras editor
The best camera for beginners isn't always a smartphone. If you're ready to embrace the creative potential of a camera with manual controls, a viewfinder, a larger sensor and superior lenses, there are a huge range of options available at all price points. After countless hours of testing, we've rounded all of our favorite beginner cameras in the ranked list below.
On balance, we think the best camera for beginners right now is the Canon EOS R10. One of the main reasons is its class-leading autofocus, which it's inherited from much pricier cameras. But it's also equipped with strong burst-shooting speeds, a lightweight build and accessible controls, which give you the mirrorless flexibility you'll need to grow as a photographer.
The EOS R10 definitely isn't the only choice you should consider, though. It's hard to beat the Fujifilm X-T30 II for lens options, for example, while those who lean towards filmmaking should instead check out the Sony ZV-E10 – a pocket filmmaking tool with impressive video skills. If you're on a tight budget, consider one of the best cheap cameras or look at second-hand prices on the predecessors of cameras in our list, like the original Fujifilm X-T30.
Whatever your needs and budget, you'll find some of the best point-and-shoot cameras around in this list, alongside more advanced models with higher ceilings for you to grow with. We've tested a huge variety of beginner cameras to help you find the right choice for your needs, while our built-in price comparison tool will serve up all of the latest available discounts, too.
The best camera for beginners in 2022
Why you can trust TechRadar We spend hours testing every product or service we review, so you can be sure you're buying the best. Find out more about how we test.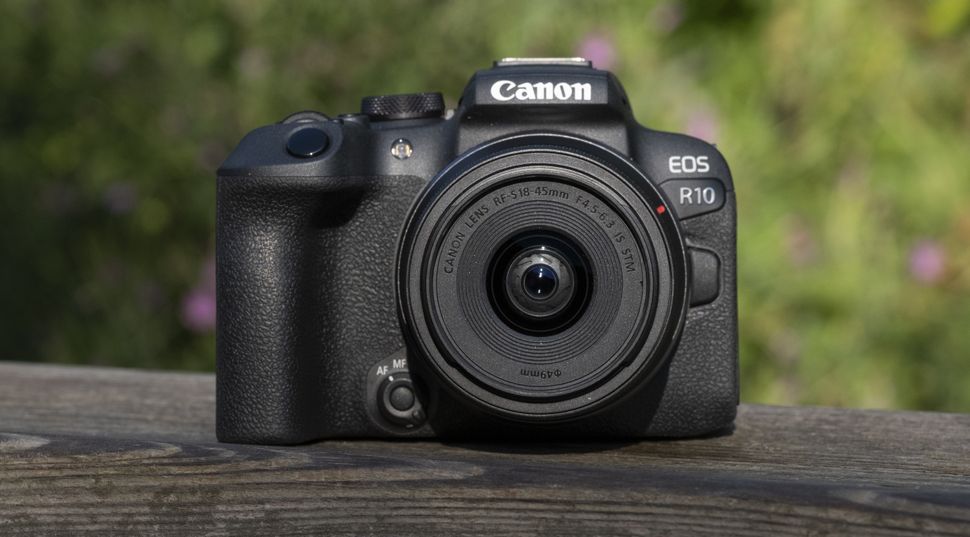 Setting a fresh bar for entry-level camera performance, the Canon EOS R10 comfortably eclipses contemporary smartphones. Equipped with a speedy Digic X processor, this mirrorless model benefits from the latest autofocus abilities.
In testing, we found its AF tracking impressively intelligent and intuitive for beginners. Claimed burst speeds of 15fps with the mechanical shutter also proved accurate during our time with the R10. Together, those skills mean it's fast enough to capture fleeting action, which you can't say of every beginner camera. What's more, the lightweight chassis is comfortably familiar even for novices, with an articulating touchscreen offering useful accessibility.
The compact form factor makes it easy to wield when trying new techniques, while dual control dials mean it's simple to tweak settings. A lack of in-body image stabilization does limit the R10's abilities after dark, but image quality is decent enough, with plenty of detail to pull out of the shadows. So it's not a revolutionary model, but its specs and control setup put the R10 top of our list for beginners. Here's hoping Canon adds more native APS-C lenses to sweeten the deal.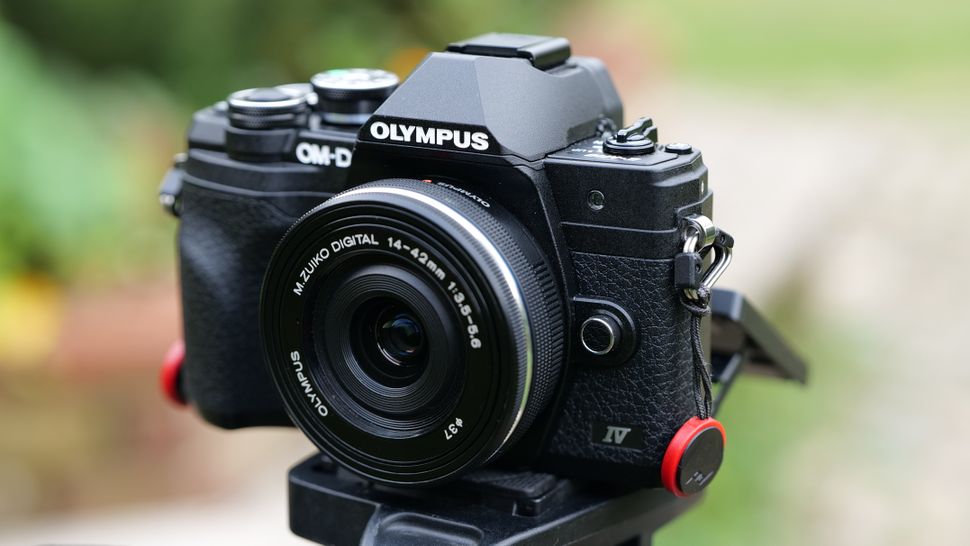 If you're looking for a simple, compact mirrorless camera that consistently captures attractive images, the OM-D E-M10 Mark IV definitely deserves a spot on your shortlist. Designed primarily for smartphone switchers, its ergonomic grip, approachable button layout and handy flip-down touchscreen give it good versatility, without cluttering the classically styled shell.
It might lack some of the more advanced features of its pricier rivals – including microphone and USB-C ports – but it does a brilliant job as a stills camera. In fact, we found that it's the most photo-centric camera in its category, delivering great stills during our tests.
An Advanced Photo mode makes it easy to have a go at advanced techniques such as long exposures, while the in-body image stabilization system – borrowed from the flagship E-M1 – is superb. The sensor resolution is decent at 20.3MP and, because it's a Micro Four Thirds camera, it has one of the widest lens catalogues on the market. It might not grab headlines, but the Mark IV is a fantastic first camera for beginners.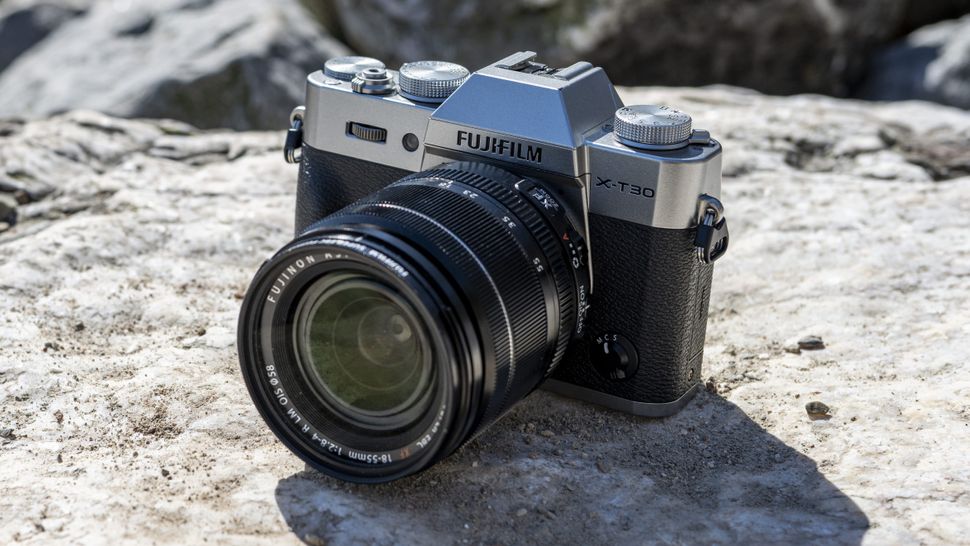 Fujifilm's X-T30 was already a tempting mid-range option for photography novices, but this second edition augments the offering with a handful of enhancements. You won't see these tweaks at a glance: the X-T30 II uses the same chassis and retro shell as its predecessor, which is no bad thing. It's an attractive design that's lovely for beginners to get to grips with. The touchscreen is still tilt-only, but it's a little sharper than before.
In testing, we found that the X-T30 doesn't transform the performance formula of the first version. Using the same APS-C sensor and 425-point AF system, it still balances capable shooting skills with compact proportions.
That said, a new algorithm tracks moving subjects with greater accuracy. While it's not perfect, we found that it performs well when locked on to predictable subjects. The sensitivity of focus points as also been improved, and we found the X-T30 II did well to pick out details even in lower lighting.
It's not worth upgrading from the original, but for first-time buyers, the X-T30 II is capable all-rounder with the skills to help your photography grow.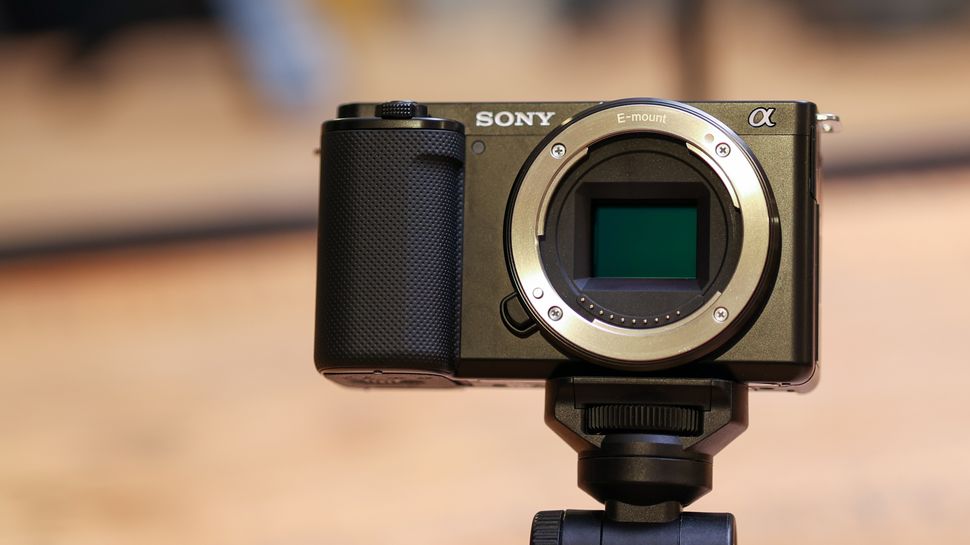 A powerful vlogging tool with compact proportions, the Sony ZV-E10 is a fantastic video-focused hybrid for fledgling content creators. Lightweight and pocket-friendly, it works best when paired with one of Sony's many compact lenses.
In testing, we found that its 24.2MP APS-C sensor shoots sharp 4K footage and impressively detailed stills, aided by a fast 425-point autofocus system. Its hot-shoe mount and audio ports offer welcome versatility when it comes to expanding your shooting setup, too.
A touch-optimized menu system would make the Sony ZV-E10 more user friendly, and the lack of a viewfinder felt like a limitation for photographers. That said, its articulating touchscreen is still a useful addition for framing on the fly, and the camera's physical control interface is accessible in the hand.
Our review revealed few drawbacks for beginners. There is some rolling shutter when panning, and 4K recording tops out at 30p. But while it's not a perfect camera, a generous feature set – including plug-and-play computer connectivity for live-streaming – makes the ZV-E10 a compelling choice for learners interested in videography.
Focused almost entirely on vlogging, the Sony ZV-1 is one of the best compact cameras for creating video. Its combination of a bright f/1.8-2.8 lens, intelligent AF and articulated screen make it a compelling choice for people who enjoy creating video content and want to make a significant step up from their smartphone.
Sony's incredibly popular 20.1MP 1-inch sensor sits at the heart of the ZV-1, which means it is also no slouch when it comes to capturing photos. Its fixed lens has an equivalent focal length of 24-70mm, ensuring that the ZV-1 is suitable for capturing everything from landscape scenes to portraits.
Its advanced focus tracking includes Eye AF, which did a fantastic job of locking onto faces and keeping everything in focus during our testing. And thanks to its 3.5mm mic input, you'll be able to capture high quality audio easily with an external microphone. But if you don't want to spend extra, its built-in mic still does a decent job (particularly with the supplied wind-shield).
A complete beginner take a little while to adapt to the ZV-1, due to its limited touchscreen functionality and slightly more advanced video features. But the inclusion of things such as S-Log2, AF-sensitivity controls and a built-in ND filter will be a huge boost to people more familiar with video, or those who want a vlogging companion that can grow with them for years to come.
At its heart, the Nikon Z fc is the same as the Nikon Z50. That's good news, because its 20.9MP APS-C sensor and hybrid autofocus system are capable of producing detailed stills and solid 4K footage at 30fps. What sets the Z fc apart is its body, which has been designed in honor of the classic Nikon FM2. It has broadly the same dimensions as its analogue ancestor and no shortage of retro style to suit its Eighties origins.
Those thoughtful throwback cues mean the Nikon Z fc is a distinctive camera. It's also even better for beginners than the Z50, thanks to a vari-angle display which makes creative framing more flexible. It's not weather-sealed (not that you'd want to risk using such a stunning camera in inclement weather) and it also lacks the deep grip of the Z50.
If you regularly fiddle with exposure settings, we found the dedicated exposure dials to be a more intuitive method than generic command dials, once you have the hang of it. With dials for ISO, shutter speed and exposure compensation, plus a lens control ring that can be customized between focus and aperture control, and in-camera auto ISO with shutter speed control, you'll have the camera set up to accommodate your shooting style in no time.
While there are cheaper instant cameras available, the Polaroid Now+ is the best option for beginners thanks to its mix of autofocus skills and creative potential. If you're looking for a point-and-shoot experience, it provides that with a 'twin' autofocus lens that gives you focusing distances of both 0.4m and 1.2m, making it suitable for both close-ups and more scenic shots. In our tests, this autofocus proved to be reliable for the most part, which helps the number of throwaway shots to a minimum.
But the inclusion of Bluetooth connectivity on the Now+ also helps open up some creative shooting modes that are accessed using its companion app. Alongside self-timer, double exposure, light painting and manual exposure options, there's now an aperture priority mode for experimenting with depth of field, making it a good introduction to the photographic fundamentals. The only real downside is that Polaroid I-Type is a little pricey, which can inhibit experimentation. But if that's not a deal-breaker, it's the most versatile instant camera you can buy and a great starter model for anyone looking to dabble in instant photography.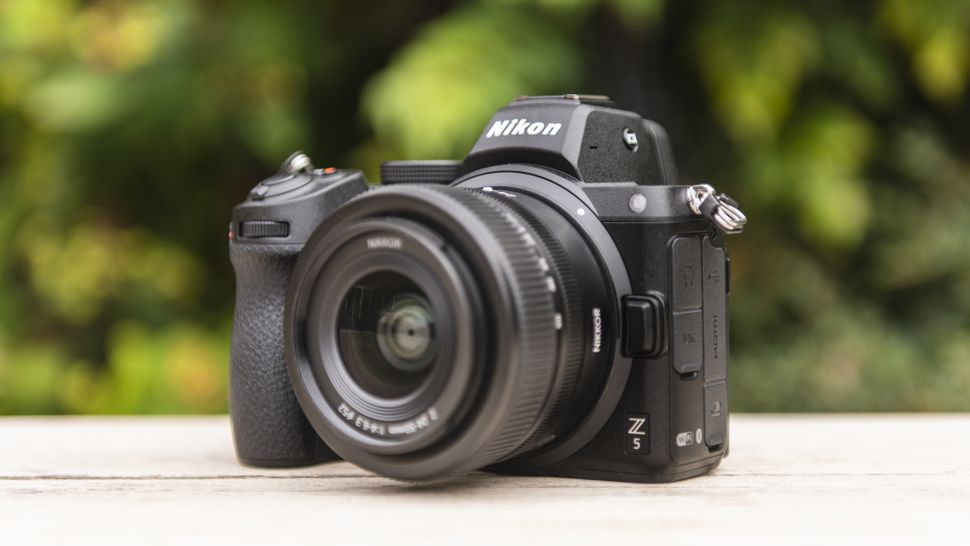 While crop-sensor cameras are typically more suitable for beginners due to their price and system size, affordable full-frame models do exist for those who want the benefits of larger sensors (like superior low-light performance). Right now, the Nikon Z5 is the best of that bunch. It ticks a lot of boxes, including a weather-sealed body featuring a big grip that feels comfortable in the hand, plus an intuitive control layout. A 3-inch tilting touchscreen also makes navigating menus a cinch.
In our tests, the 24.2MP full-frame sensor served up lovely images in a range of shooting scenarios, with the large, bright EVF being particularly useful for framing shots in all kinds of conditions. While it's autofocus system is no longer cutting-edge, its 273-point setup still works well for both static and moving subjects. Naturally, there are compromises. Its 4.5fps burst shooting speed is underwhelming, which means sports and action photographers should look elsewhere (as should video shooters). You'll also need to factor in the cost of full-frame lenses. But if none of those are deal-breakers, the Nikon Z5 has become a great entry-level option for those looking to go full-frame.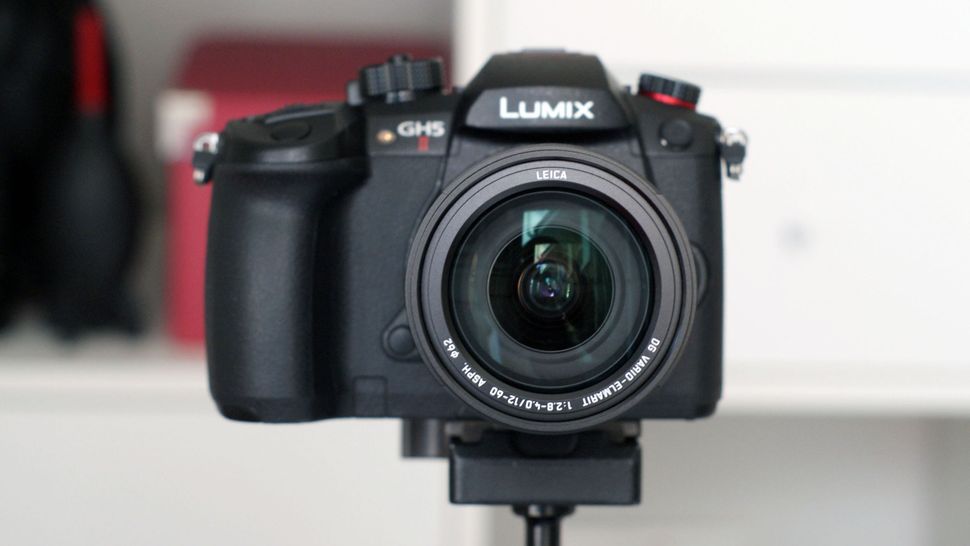 For YouTubers or anyone looking to get into live-streaming, the GH5 Mark II is a unique mirrorless camera that's the best of its kind. Its main calling card are built-in wireless live streaming capabilities, which you won't find on many other mirrorless cameras. These have also just been joined by impressive 4K live-streaming powers, thanks to a recent firmware update.
The GH5's Mark II's all-round video talents are strong too, with the option of recording 10-bit 4:2:2 footage internally or externally, plus a huge variety of frame-rate options and various anamorphic video resolutions supported. It's a great way to learn your video craft, but offers plenty of room to grow as well, with Panasonic's flat V-Log profile serving up 12 stops of dynamic range to fiddle with in post-production.
Put all of this in a small, lightweight and weatherproof body with impressive in-body image stabilization (IBIS). On test, this beginner camera can held its own pretty well in most situations, especially because of its improved 5-axis in-body image stabilization system. This is a fine video camera that's just as comfortable out on the road as it is being your YouTube or Twitch streaming workhorse.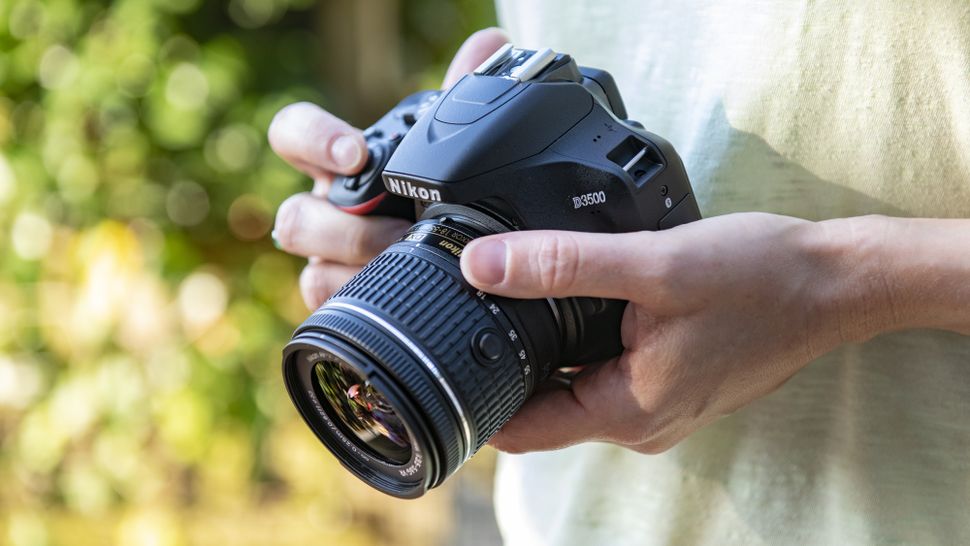 The Nikon D3500 is the only DSLR in this list. Why? Well, these cameras – which differ from mirrorless rivals with their optical viewfinders – are slowly being phased out by many of the leading camera manufacturers, in favor of more advanced mirrorless models. But if photography is your main pursuit and video specs really aren't important, the Nikon D3500 is a fantastic, low-budget beginner camera choice. Housing a top quality 24.2MP APS-C sensor, the D3500 can capture detailed, tone-rich images.
At a glance it appears low on features, but the Nikon D3500 includes a super handy dedicated Guide Mode that sits on its dial. Guide Mode, a basic virtual photography tutor, has proven to be a valuable feature for beginners during our testing. If you're a noice, trust that it will walk you through all of the camera's functions, including in-camera photo editing. It can be tailored to provide full assistance, or allow for more advanced control as you grow in confidence and experience.
There are two kit lenses available with the D3500, but we recommend that you opt for the DX 18-55 VR kit lens. VR stands for Vibration Reduction and it costs a fraction more than the other option. But with VR stabilization enabled, you'll get better shots handheld, especially in low-light conditions.
If you'd rather learn your photographic craft on a compact camera, rather a larger mirrorless model or DSLR, then the Lumix ZS200 (or TZ200 as it's known outside the US) is the best option around. On test, it delivered nicely detailed shots that not only have a natural yet bright and vibrant look, but can also stand up very well to cameras that enjoy larger sensors.
It might look like a point-and-shoot camera, but the ZS200 combines a super-versatile lens (with 24-360mm focal length), 1-inch sensor and a wide range of manual controls for full creative control. Thanks to control dials on the top and around the barrel of the lens, you can quickly adjust settings like aperture or shutter speed while out on the street.
And while the electronic viewfinder may be small, it offers a solid 2.33-million dot resolution and is another big boon over phone cameras. Throw in 4K video and an intuitive touchscreen interface, and the ZS200 makes a fine beginner camera for those who manual controls in something that's small and discreet.
Mirrorless cameras like the ones in this list still have numerous advantages over smartphones, including better handling, viewfinders, larger sensors, manual controls and superior lenses. But if all you need is a point-and-shoot that can pull off some of the same creative effects without needing any help or input from you, then smartphones are your best bet. And the best-value option around right now is the Google Pixel 6.
While it lacks the telephoto camera seen on the Pixel 6 Pro, the rest of its camera setup (and its computational processing) remain top-notch, particularly considering its mid-range price tag. On the back, it has a 50MP main camera with a bright f/1.85 aperture, plus a 12MP ultra-wide sensor with an f/2.2 aperture. In our tests, these produced superior photos to earlier Pixel phones and even contemporaries like the iPhone 12 Pro, and also serve up some fun modes including 'Action Pan' and 'Long Exposure'. While these are a slight mixed bag, the inclusion of other options like Night Mode and make this an incredible point-and-shoot camera for the money.
Read our in-depth Google Pixel 6 review
---
Which is the best beginner camera for you?
Our ranked guide above contains all of the best cameras for beginners, but what if you're looking for a specific feature or style of camera? The table below will help you hone in the model that'd best for you.
Swipe to scroll horizontally
| | | |
| --- | --- | --- |
| If you need... | Pick this camera | Launch price |
| The best range of lenses | Fujifilm X-T30 II | $899 / £749 / AU$1,585 |
| The best autofocus system | Canon EOS R10 | $979 / £899 / AU$1,499 |
| The best video features | Sony ZV-E10 | $700 / £680 / AU$1,249 |
| An intro to instant photography | Polaroid Now+ | $149 / £139 / AU$329 |
| A DSLR | Nikon D3500 | $499 / £479 / AU$699 |
| A full-frame camera | Nikon Z5 | $1,699 / £1,719 / AU$3,099 (with kit lens) |
| A point-and-shoot camera | Google Pixel 6 | $599 / £599 / AU$999 |
| Classic, retro looks | Nikon Z fc | $959 / £899 / AU$1,499 |
How to choose the best beginner camera for you
Need a bit more of a steer on where to start? Here are five things to look for when choosing a beginner camera:
1) Resolution
Referred to as "megapixels" or "MP", resolution indicates the maximum size of images that a camera can capture. The higher the number, the higher the resolution. For this reason, a lot of camera brands use megapixels to attract customers, but resolution isn't the whole story. 12MP is more than enough to produce a high quality print at A3 paper size.
2) Design and build
As the cliché goes, the best camera is the one you have with you – which means there's no point in buying one that you don't want to take out and use frequently. Perhaps you want a larger camera with physical controls. Or maybe a smaller camera with a touchscreen would make you feel more at home.
3) Sensor size
Not all sensors are created equal. Unlike megapixel counts, the larger the sensor, the better the image quality – generally speaking. Smaller sensors aren't as good at gathering light, which means more noise (image grain) will show up in images captured in low-light. Larger sensors typically produce more attractive tones and depth. But they also come at a cost; both financial, and in terms of the camera system's size. The narrower angle of view of smaller sensors can also be beneficial if you're shooting distant subjects, as the diagram above shows.
4) Connectivity
All of the best beginner cameras offer some way to connect to your smart device or favorite social media apps. The cameras in this list all benefit from Wi-Fi, Bluetooth or NFC connectivity, or a combination of all three.
5) Lenses
A decent quality lens is critical for capturing good images. All of the best beginner cameras come with a kit or fixed lens, which offer a standard focal length (zoom range). Interchangeable lens cameras come with kit lenses, which can be changed to suit your needs. Fixed lens cameras appeal to people who don't want to carry extra lenses.
How we test beginner cameras
While most of the cameras in this list are relatively affordable compared to the latest professional mirrorless models, they're still a big investment – so every camera in this list have been tested extensively by us to make sure it deserves its spot. For this particular guide, we've also approached the cameras from the point of view of someone starting out in photography or filmmaking, taking into account user interfaces, handling and general ease of use.
The latter are particularly important factors for starter cameras, but we've tested all the fundamentals too, so you can be sure each model has the capacity to grow with you. These days, real-world tests are the most revealing way to understand a camera's performance and character, so we focus heavily on those, along with standardized tests for factors like ISO performance.
After testing the camera's start-up speed, we'll move onto performance. We use a formatted SD card and shoot in both JPEG and raw (if available). For burst shooting tests, we dial in our regular test settings (1/250 sec, ISO 200, continuous AF) and shoot a series of frames in front of a stopwatch to see if it lives up to its claimed speeds. We'll also look at how quickly the buffers clears and repeat the test for both raw and JPEG files.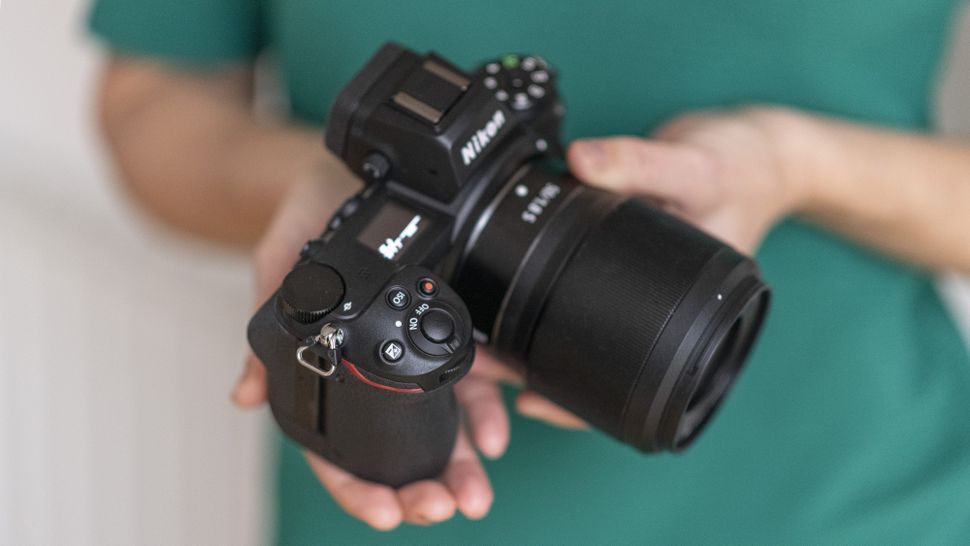 Where applicable, we also test the camera's different autofocus modes in different lighting conditions (including Face and Eye AF) in single point, area and continuous modes. We also shoot a range of photos of different styles (portrait, landscape, low light, macro/close-up) in raw and JPEG to get a sense of metering and its sensor's ability to handle noise and resolve fine detail.
If the camera's raw files are supported by Adobe Camera Raw, we'll also process some test images to see how we can push areas like shadow recovery. And we'll also test its ISO performance across the whole range to get a sense of the levels we'd be happy to push the camera to.
Battery life is tested in a real-world fashion, as we use the camera over the course of the day with the screen set to the default settings. Once the battery has reached zero, we'll then count the number of shots to see how it compares to the camera's CIPA rating. Finally, we test the camera's video skills (where necessary) by shooting some test footage at different frame rates and resolutions, along with its companion app.
We then take everything we've learned about the camera and factor in its price to get a sense of the value-for-money it offers, before reaching our final verdict.
What camera should a beginner start with?
As you'll see in the list above, there's no single right answer when it comes to which camera a beginner should start with. Much will depend on what type of technology you're already familiar with, as well as how you like to shoot. Some learners like the certainty of physical buttons, for example, while smartphone users might prefer a camera with a touchscreen interface. Luckily, there are plenty of both styles available – and the best beginner cameras tend to offer a combination of control systems, like the Fujifilm X-T200.
DSLR cameras are often easy cameras for beginners to use and adapt to. Because they are bigger than most compact and mirrorless models, there's more space to spread out buttons on the body (and to label them for ease of understanding). Plus DSLR cameras tend to feature large, sculpted grips for more comfortable handling, which is important if you're planning to get a lot of practice in. Take a look at the Nikon D3500, for example.
Equally, some beginners will find that a smaller camera is easier to get to grips with. Even if you're only just starting to take photography more seriously, there's a good chance you might have used a point-and-shoot compact camera at some point in your life. If so, you might find that a premium compact like the Sony ZV-1 provides a familiar experience. And because there are no interchangeable lenses to worry about, you can focus on improving other aspects of your photography, such as framing.