The best Canon cameras are known for their great autofocus, intuitive and simpler user interface, and of course, sharp and clean image quality with great color reproduction. But, with a catalog of options across all formats, finding the best Canon camera isn't straightforward.
Lucky for you, we've tested all of the Japanese manufacturer's top models, from easy-to-use compacts to full-frame mirrorless cameras, to determine the pecking order of its camera family. And, we've gathered the best Canon cameras we've tried and tested for your consideration.
Currently, the Canon EOS R5 is among the finest full-frame mirrorless models on the market right now, featuring superb autofocus, solid in-body image stabilization with a high-resolution sensor, and outstanding 8K video recording capabilities. However, if you're looking for the king of speed, then the Canon EOS R3 takes that crown. Both of these cameras are considered professional-grade cameras and therefore are featured within our best professional cameras, too.
If you are looking for the most affordable Canon camera, on the other hand, there's the Canon EOS R10. It's compact and versatile yet impressively affordable, representing excellent value for enthusiasts looking to shoot wildlife or action in particular.
If none of those are right for you, we've got Canon cameras of all shapes and sizes on our list. Besides recent releases like the EOS R7, we've included some of the best vlogging cameras such as the Canon PowerShot G7 X Mark II, plus entry-level DSLR options like the EOS Rebel SL3 / 250D.
Entry-level or expert, mirrorless or DSLR: our list below covers the best Canon cameras for every need, budget, and skill level. We even included the best deals or prices available so you can score some savings as well.
The best Canon camera for 2023
Why you can trust TechRadar Our expert reviewers spend hours testing and comparing products and services so you can choose the best for you. Find out more about how we test.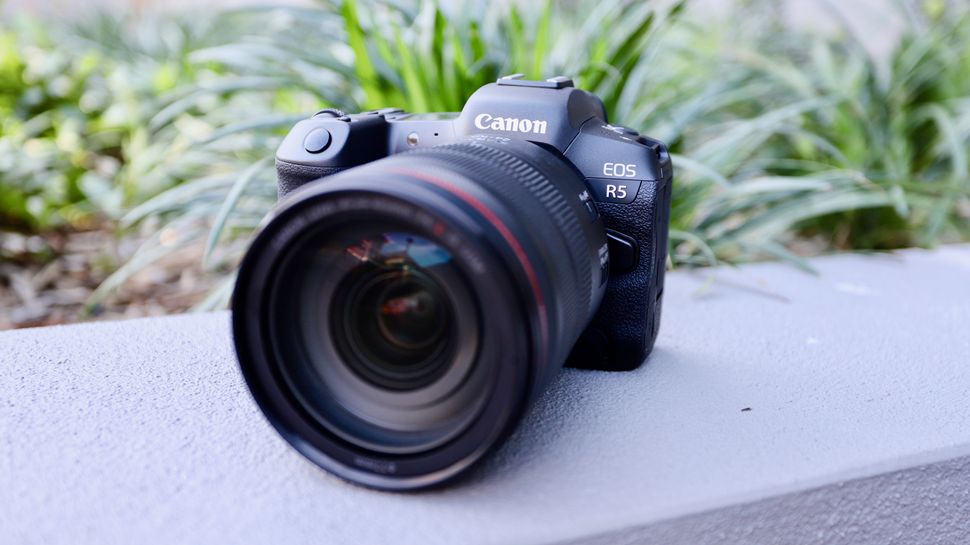 There's a heck of a lot to like about the Canon EOS R5, particularly if you're mainly a stills photographer. In fact, we'd say that there's never been a better Canon camera for those who shoot a wide range of photography.
We've spent a lot of time with the EOS R5 since it launched, and our tests have consistently found it to have fantastic image quality, seriously impressive autofocus, and decent battery life. We're also big fans of the body design, which combines a responsive touchscreen with a superb electronic viewfinder.
It might have the headline-grabbing spec of 8K video, but the picture is a little less clear for videographers. The EOS R5's overheating restrictions are likely to put off those who mainly shoot lengthy clips (interviews, for example). We've tested the EOS R5's latest firmware, though, and didn't get any overheating warnings when shooting a short film in 32-degree temperatures, so it's certainly a very capable video camera for most people.
Canon clearly went all-out on the EOS R5, and it's close to being the perfect Canon camera for hybrid shooters. However, that comes at a cost. The EOS R5 has a high asking price, but if you're keen on the brand, then it may be worth paying.
Read our in-depth Canon EOS R5 review (opens in new tab)

Look past the old-school sensor and Canon's EOS R10 shapes up as one of the best entry-level mirrorless cameras for beginners. Fitted with Canon's powerful Digic X chip, it also benefits from truly modern autofocus abilities.
In testing, the processor and AF tracking together proved remarkably powerful yet accessible for learners. Continuous shooting speeds of 15fps with the mechanical shutter also mean the EOS R10 is a winner if you want to experiment with action photography.
With dual control dials and a dedicated AF joystick, the EOS R10 offers the welcome ability to get hands-on with creative shooting. Its lightweight body also feels comfortably familiar to anyone coming from DSLRs, with the sharp articulating touchscreen also making it an easy switch for smartphone photographers.
Low-light abilities are limited by the lack of in-body image stabilization, but image quality is decent, with plenty of detail hiding in the shadows. Video skills are solid too, with 4K footage oversampled at 30fps. Provided Canon comes out with more native APS-C lenses to grow with, the R10 hits the top spot for beginners.
Read our in-depth Canon EOS R10 review (opens in new tab)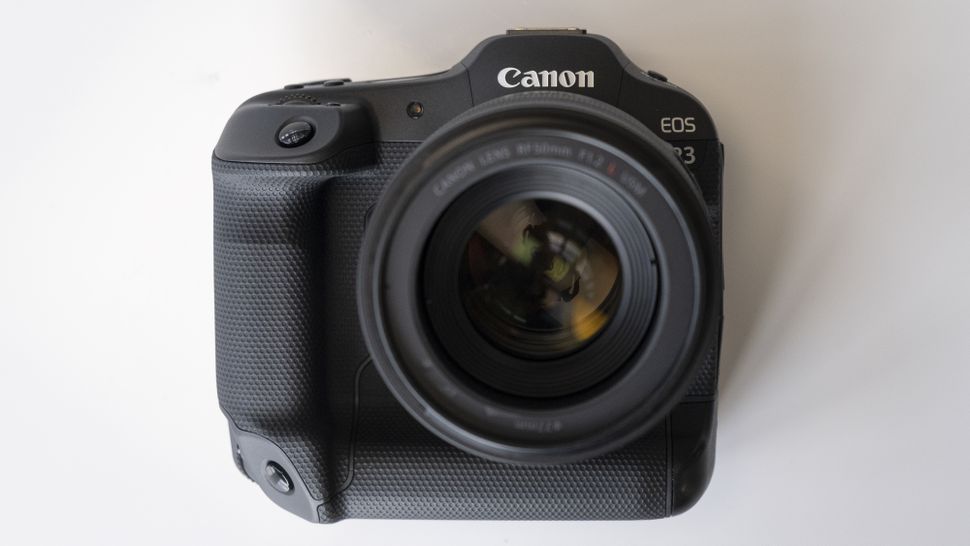 The Canon EOS R3 is unashamedly a professional mirrorless camera, with a body that looks more like a sports DSLR than the more compact EOS R5. There's a good reason for this, though – it's built for speed rather than resolution, and if that's your priority then it's the best Canon camera around. During our extensive time with the EO R3, we found it to be one of the best sports and wildlife cameras we've ever tested, thanks to its incredible autofocus skills, 30fps raw burst shooting and touch magnesium alloy build.
This power is unlocked by a 24.1MP backside-illuminated stacked CMOS sensor, which makes it a stellar video tool, too. It can shoot 6K/60p raw video internally without any noticeable rolling shutter, and also comes with a handy articulating touchscreen. In short, the EOS R3 is the pinnacle of mirrorless camera technology – it's big and expensive, but if you need an uncompromising Canon camera and can afford to pay the premium, you won't be disappointed.
Read our in-depth Canon EOS R3 review (opens in new tab)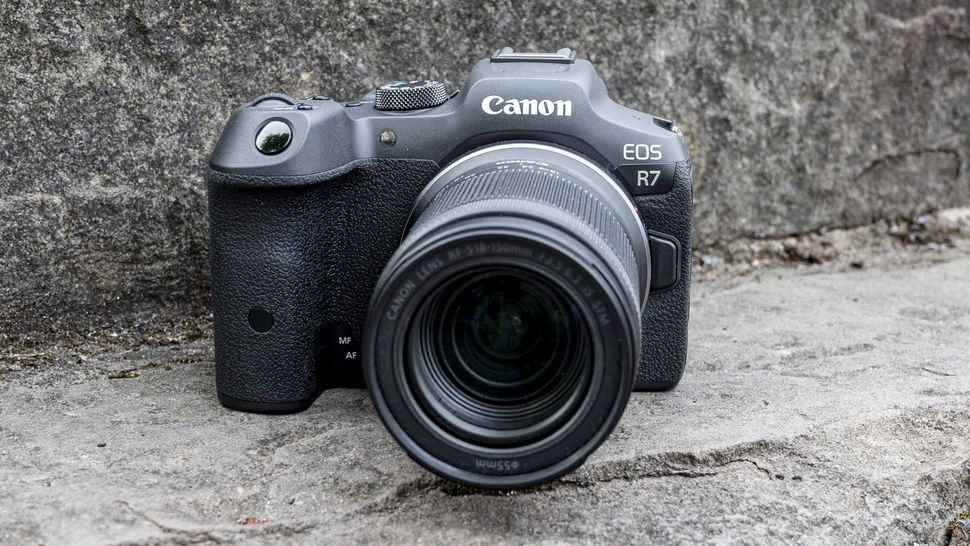 Hitting the APS-C sweet spot, the EOS R7 is one of the top options in Canon's line-up for enthusiast shooters. Compact proportions make it a nice camera to use, with a reasonably chunky grip and accessible control layout. Yet it also benefits from a generous feature set, while undercutting its full-frame cousins.
Among the highlights is Canon's latest Dual Pixel CMOS AF II autofocus, which proved both rapid and reliably capable of keeping up with subjects. Electronic burst speeds of up to 30fps also make it a dream for sports and wildlife photography, with in-body image stabilization offering eight stops of compensation when shooting handled.
Overall, our real-world usage proved that the EOS R7 can produce lovely images in a wide range of conditions. Low-light results aren't quite on par with Canon's full-frame models, but it's hard to argue when you're getting such impressive versatility and value. That includes two UHS-II card slots, an articulating touchscreen, and the ability to shoot uncropped 4K/60p video.
All that's really holding the Canon EOS R7 back right now is a lack of native lenses. This is something that Canon will hopefully address if the RF-S system becomes as popular as it should be.
Read our in-depth Canon EOS R7 review (opens in new tab)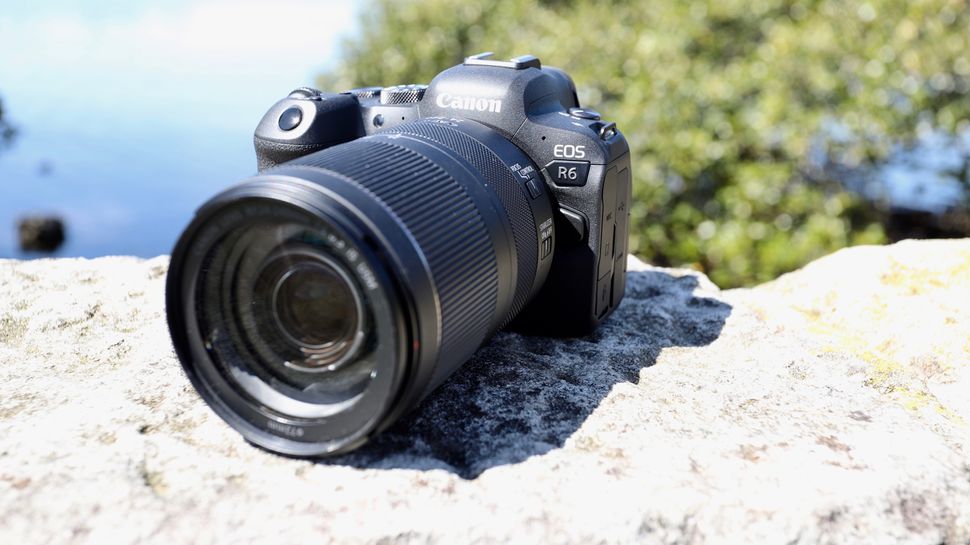 The Canon EOS R6 is a more affordable, pared-back version of the R5 for those who prize speed over resolution. If you shoot a lot of sports and wildlife, that's a potentially winning formula – in our tests, we've found it to be one of the best mirrorless all-rounders you can buy.
At 20.1MP, its full-frame sensor has a lower pixel count than even the EOS 6D Mark II. At 4K/60p, its video resolution doesn't come to close to the 8K offered by the R5. Yet as a package, we found the EOS R6 to be an absolute joy to shoot with. Its Dual Pixel autofocus is tenacious and accurate, while Canon's first attempt at in-body image stabilization proved to be, in our experience, an unmitigated success.
Its best skill, though, is its blisteringly quick 20fps burst speeds with the electronic shutter, or 12fps with the mechanical one. This makes it a better choice for shooting speeding subjects than rivals like the Sony A7 IV. On the downside, our tests found the dynamic range to be slightly disappointing. But color reproduction overall is excellent, noise-handling good and image quality is otherwise impressive.
Read our in-depth Canon EOS R6 review (opens in new tab)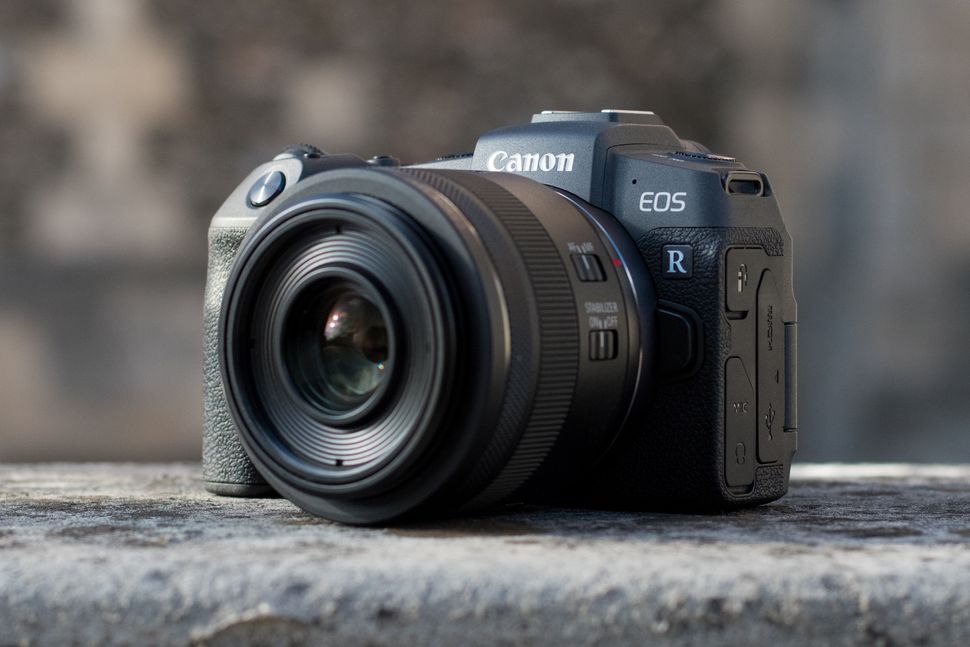 It's now a few years old, but the Canon EOS RP continues to offer excellent value for those who want to go full-frame, but can't stretch the pricey Canon EOS R5 and EOS R6. We found it to be charmingly compact and easy to use during our tests, which means even beginners will be able to quickly find their way around the camera. However, the EOS RP's small size does occasionally make the camera feel front-heavy when using larger lenses.
On the plus side, Canon's wide range of RF lenses also works in the EOS RP's favor, particularly when you pair it with relatively affordable primes like the RF 50mm f/1.8. the EOS RP's 4K video game is a little more restricted, as it comes with a 1.6x crop factor and you can't use Canon's trusted Dual Pixel CMOS autofocus system above 1080p Full HD resolution. But besides that, we continue to be impressed by the value the EOS RP offers. It has excellent AF performance, produces vibrant and sharp images, boasts a wonderfully responsive rear LCD touchscreen, and can be used with existing EF lenses with a lens adaptor.
Read our in-depth Canon EOS RP review (opens in new tab)

Despite the arrival of Canon's first APS-C cameras for its RF mount – the Canon EOS R7 and EOS R10 – the camera giant's EOS M series lives on as an even more compact alternative for hobbyist shooters. And the EOS M50 Mark II is the series' best model, offering good performance and features across stills and video for a very reasonable price.
We'd have liked to have seen a bigger upgrade on the EOS M50, as the Mark II still have a heavy 1.56x crop on 4K video. This crop goes up to 1.75x if you turn on digital image stabilization, which was too much for most shooting situations in our experience. But if you're happy to shoot 1080p video, this camera is well worth considering. We remain impressed with the performance of its 24.1MP APS-C CMOS sensor, with our tests revealing it to be very capable of producing high-quality images in a variety of situations. The camera also combines a vari-angle touchscreen and microphone input with a diddy, travel-friendly design.
Read our in-depth Canon EOS M50 Mark II review (opens in new tab)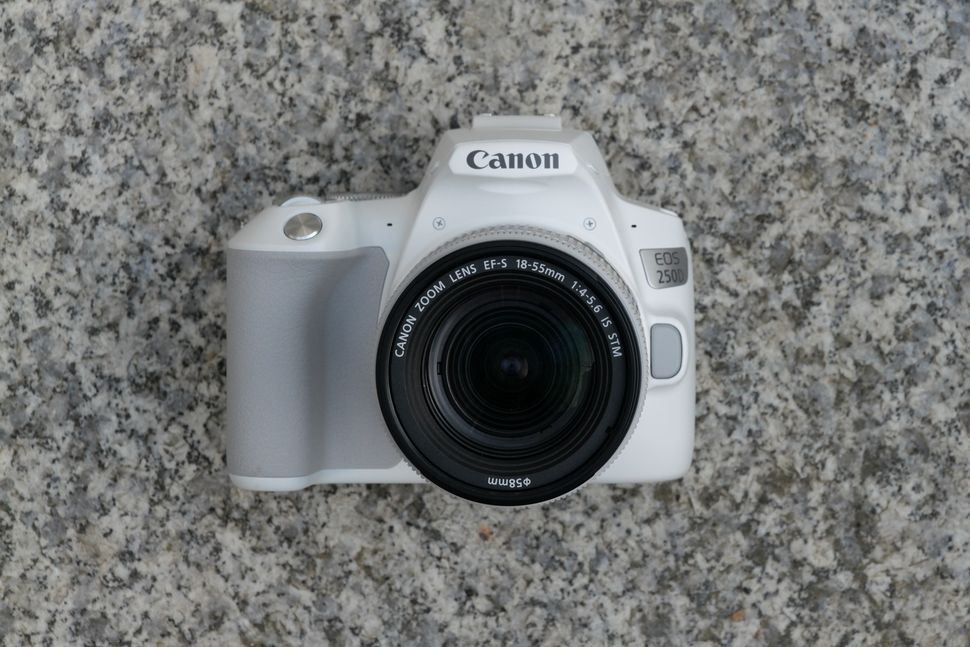 Canon's EOS 200D was an entry-level DSLR with enthusiast aspirations. Its successor builds on that approach, adding a few straightforward updates to create an even more competent beginners' camera which nails the basics. In our tests, we found its battery life to be excellent, while it's Dual Pixel CMOS AF system produced an impressive hit-rate. As you'd expect from a Canon DSLR, the image quality also impressed, with pleasing colors and good exposure in a variety of conditions.
In the hand, the body is small, light, and good to hold, while a responsive touchscreen makes the 250D a pleasure to use. Sure, its dated 9-point AF system isn't revolutionary and the upgrades are probably too slight to justify a switch from the 200D, but with a mount on top that plays nice with a vast number of lenses and accessories, the 250D is a capable all-rounder that has plenty to offer first-time buyers. Something that is worth noting, though, is that Canon has just announced the Canon EOS R10, a mirrorless camera that looks, on paper, like a fine alternative for beginners.
Read our in-depth Canon EOS Rebel SL3 / EOS 250D review (opens in new tab)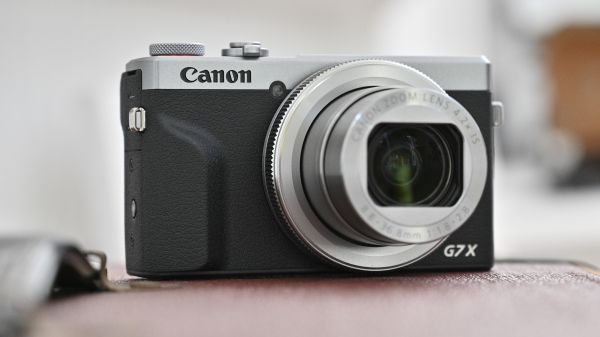 Long popular with vloggers, Canon's G7X range has kicked it up a notch with its latest implementation. In our tests, we found its 20.1MP one-inch sensor to be very capable. But the G7 X Mark III is also equipped with uncropped 4K video recording, and a microphone socket, which is something that's been requested on its compact cameras for a very long time.
This means you can elevate the sound above and beyond the internal mic's offering, a feature we found particularly useful during our vlogging tests. Impressively, the G7 X III can stream directly to YouTube, so you can live vlog whatever's happening around you, without having to downgrade to using your smartphone. USB charging is another great feature which means you can give it power bursts on the go, which is particularly helpful if you've been shooting a lot of 4K video.
Read our in-depth Canon PowerShot G7 X Mark III review (opens in new tab)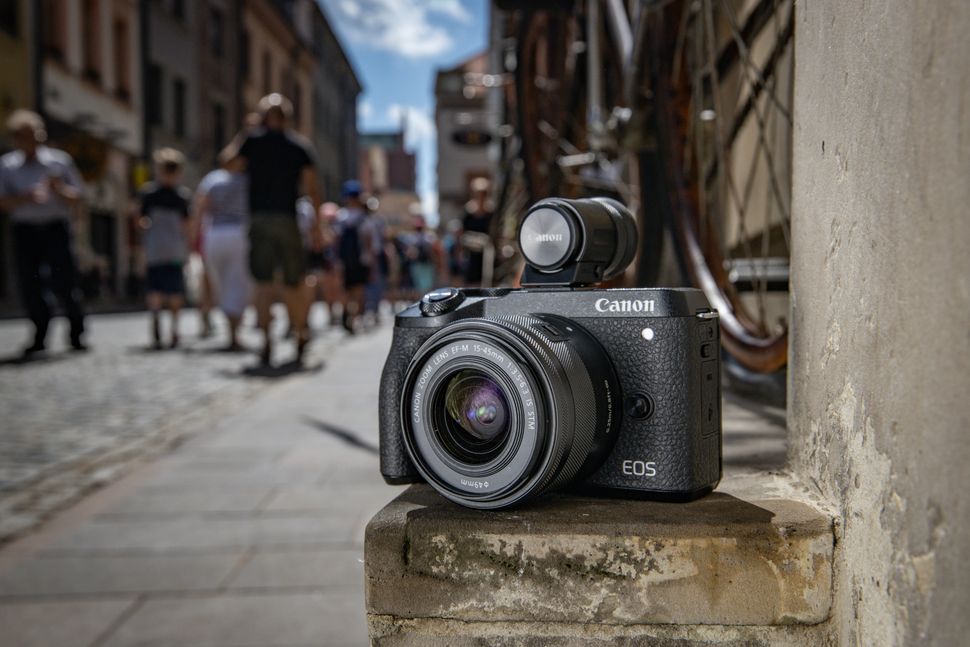 Until recently, the EOS M6 Mark II was Canon's flagship APS-C camera, but that title now belongs the Canon EOS R7. The arrival of the latter pushes this model down our list, but it's still a great choice as a traveling companion and you do get the option of having no viewfinder, which further boosts its portability.
Its tiny body houses a 32.5MP APS-C sensor (the same one that's in the Canon EOS 90D listed below) and, working with a Digic 8 image processor, it offers up to 14fps continuous shooting. In our experience with the camera, this was great for sports, wildlife, street photography, and virtually any moving subject we pointed it at.
Unlike the EOS RP (see no.3), its 4K video is uncropped and uses the entire width of the sensor, which we found to be a boon for the video quality. There's also a microphone input socket and a screen that faces all the way forward, which makes this a fine vlogging camera – particularly if it now sees a price drop with the arrival of the EOS R7 and EOS R10.
Read our in-depth Canon EOS M6 Mark II review (opens in new tab)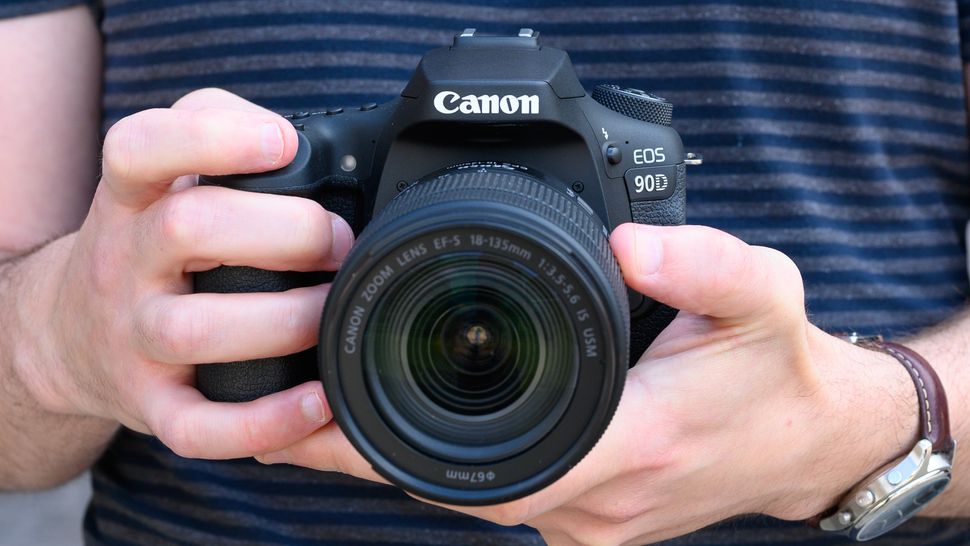 Just when most people assumed that DSLRs were dead, Canon decided to prove otherwise. The EOS 90D is almost certainly its last mid-range DSLR, but if you prefer the larger bodies and longer battery lives of those cameras, then it's a fine performer that's still well worth considering.
When it launched, the EOS 90D was the first camera of its kind to boast a 32.5MP sensor. Alongside its Digic 8 processor, this gives it the ability to capture 4K video at up to 30fps which is, thankfully is uncropped. While it's the same sensor and image engine pairing as the EOS M6 Mark II mentioned above, the EOS 90D doesn't quite have the speed of its mirrorless cousin, instead topping out at 11fps when shooting continuously in live view mode.
There's a new metering sensor under the hood as well and in our tests we found its performance to be excellent, exposing areas of light and shadow to near-perfection. However, we did find that due to the high pixel density on the crop sensor, noise performance wasn't the best. Still, for the most part, that can be taken care of during post-production.
The battery has a CIPA rating of 1,300 shots, but our tests showed the camera is capable of well over that, which is way more than what you'd get from the average mirrorless camera. All in all, it's a wonderfully versatile snapper for anyone who prefers the DSLR experience.
Read our in-depth Canon EOS 90D review (opens in new tab)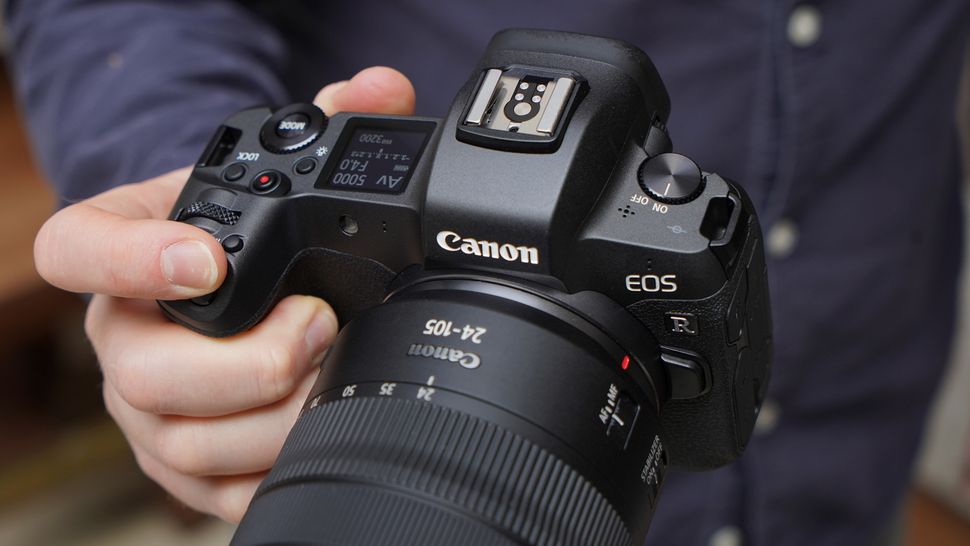 Canon's first full-frame mirrorless camera was something of a hit-and-miss affair. But if you're a Canon fan who's looking for a relatively affordable full-frame camera with the RF mount, it's still worthy of investigation.
While the model retains much of what makes the EOS DSLR line special, Canon threw in a superb electronic viewfinder with a 3.69-million dot resolution, which remains very respectable to this day. We're also very impressed by the range of RF lenses that are now available for the system, although Canon has continued support for its huge EF lens system through three separate adapters.
It would have been nice to see an AF lever, sensor-based image stabilization, and an additional card slot to make the EOS R truly competitive. But during our tests, we found ourselves to be blessed with excellent autofocus (albeit not quite up to its latest mirrorless models). We were also impressed with its handling and very sound image quality. If you're a user of older EOS 5D or double-digit models and are looking to step up to Canon's full framer, you should also find adopting the EOS R to be a pain-free affair.
Read our in-depth Canon EOS R review (opens in new tab)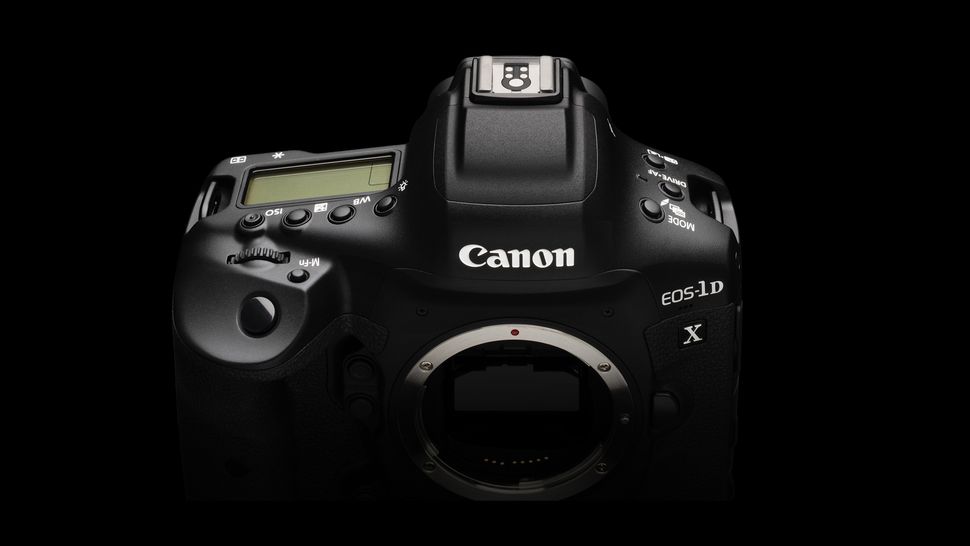 Think of a superlative and it probably describes the Canon 1DX Mark III. A flagship sports DSLR in every sense, Canon packed this full-framer so full of features – and with so much performance – that it automatically deserves a spot on this list. The only reason it's so far down is because of the arrival of its mirrorless equivalent –the Canon EOS R3 – and the fact that its power and price tag simply make it too much camera for most people.
Physically, the 1DX Mark III is the same size as its predecessor, but 90g lighter and as ergonomic as ever. Two new Smart Controllers also make it a cinch to operate, courtesy of optical sensors that let you navigate focus points with the lightest swipe of your thumb.
At its heart is a Digic X processing chip, which is three times quicker than the one in the 1DX Mark II. In our tests, we found that this worked very nicely alongside the completely redesigned sensor to deliver impressive 4K video at 50fps, blistering continuous frame rates and an almost unlimited buffer.
Then there's the autofocus. Driven by deep learning for subject recognition and detection, it was supremely fast and infallibly accurate in our experience, rivaling the very best mirrorless models – whether you use the optical viewfinder or Live View. In summary, it's supremely capable and can comfortably outgun almost all the competition, mirrorless or DSLR.
Read our in-depth Canon 1DX Mark III review (opens in new tab)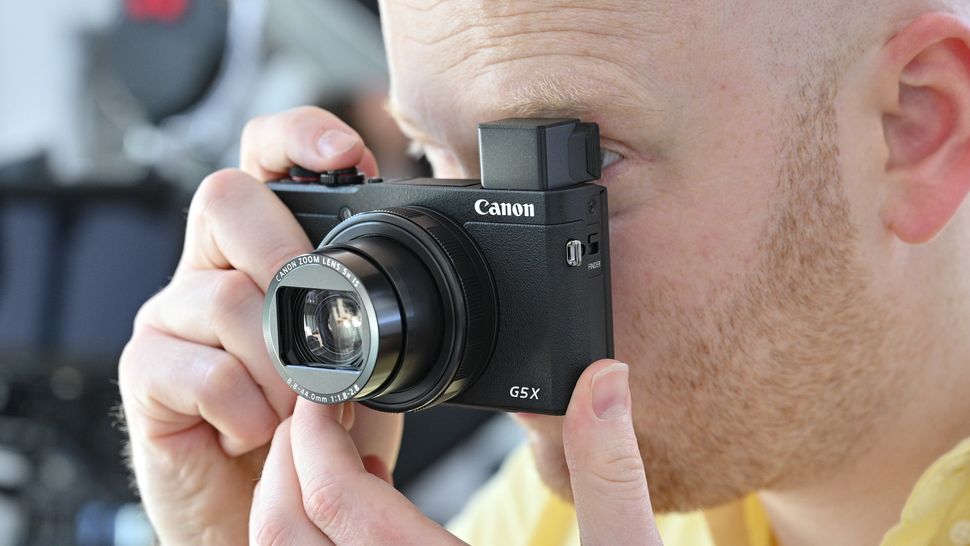 Canon has managed to pack a lot into this little pocket rocket, combining a stacked CMOS sensor with a Digic 8 imaging engine. This gives the PowerShot G5 X Mark II the ability to capture stills at a blitzing pace of 30fps when shooting raw, or 20fps when shooting conventionally.
Our tests found that the G5 X Mark II's ISO performance has been improved over previous iterations, while 4K video capture has also been added. For those who prefer a viewfinder to use the rear LCD screen, the pop-up EVF has a darn good resolution of 2.36-million dots. Despite packing in an EVF, Canon has even managed to add a flash to the camera. There's also an ND filter available on board if you happen to be shooting in brilliant sunlight.
We found the noise performance to be pretty good for a camera with a 1-inch sensor, although the 4K video quality isn't anything to write home about, particularly when compared to the likes of Sony's latest Cyber-shot RX100 range. Despite that, the G5 X Mark II is an excellent choice for a compact, provided you've got the spare change for it.
Read our in-depth Canon PowerShot G5 X Mark II review (opens in new tab)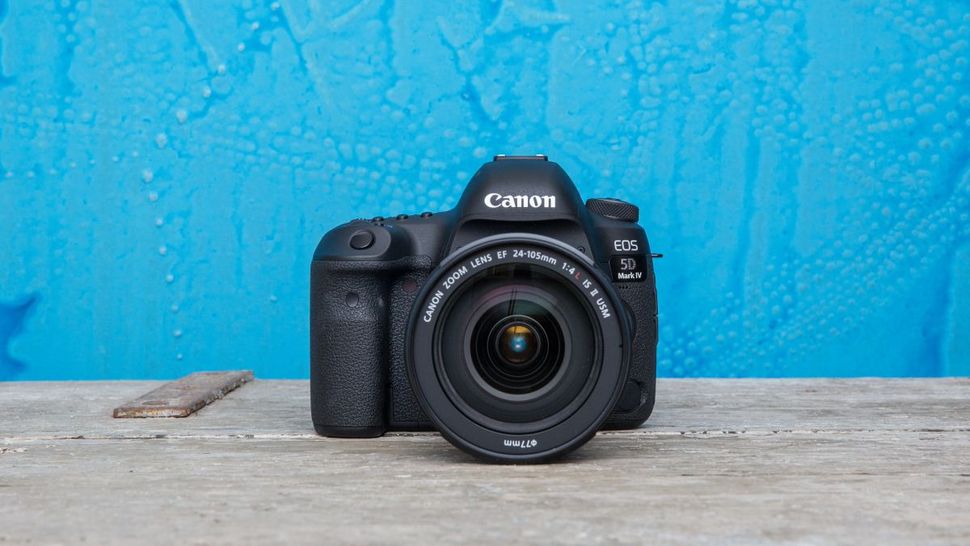 Canon's 5D range continues to be popular among traditionalists. And for good reason; these high-specced DSLRs offer a huge number of features in a body that handles superbly.
Here we have an excellent 30.4MP sensor which, although lower in resolution than the likes of the Nikon D850, still gives you plenty of scope to create fantastic shots in a range of conditions.
Our tests also found that the 61-point AF system performed well in low-light and was also impressively super-quick, if not quite up to the standard of the latest mirrorless models. 4K video recording is available, but this being a slightly older model, we're limited to 30p.
Although autofocusing is whip-smart, the 5D Mark IV can only manage 7fps, which puts it behind many newer models. But if you're shooting landscapes, portraits, still life - in short, anything which doesn't move too quickly - you'll find it to be an excellent photographic companion.
Read our in-depth Canon 5D Mark IV review (opens in new tab)
How to choose the best Canon camera for you
It can be tricky to pick the right Canon camera for you. The brand offers a wide array of choices, ranging from pocket-friendly compacts to bulkier DSLRs to cutting-edge mirrorless systems. Canon caters to pretty much every type of photographer and filmmaker out there, and which model is right for you will depend hugely on what and how you like to shoot. In particular, you'll need to consider which body style and sensor format best suits your needs.
If you're into sports and wildlife photography, for example, should you should be looking for a camera with fast frame rates and reliable in-body image stabilization to steadily capture rapid action. The Canon EOS R3 delivers all this and more (but at a price).
Equally, if you're more focused on moving images than moving subjects, Canon's range is home to several video-focused cameras, which support external microphones, feature flip-out screens for easy framing, and can capture uncropped 4K footage. The Canon PowerShot G7 X Mark III is a pocketable solution for travelers, as is the Canon EOS M6 Mark II for those who'd like an APS-C sensor in a travel-friendly form factor (though it might be an idea to hold off a little to see how the R7 and R10 perform).
Canon also makes several fantastic all-rounders. These versatile cames work well in multiple scenarios, and will often be the best choice for hobbyists who'd like to try their hand at multiple photography and video genres. The Canon EOS R6 is the best Canon all-rounder you can currently buy, while the EOS Rebel SL3 / EOS 250D is a more affordable all-rounder.
Canon has traditionally been a big player in the DSLR market, which has now come to an end, thanks to the popularity, weight saving, and technological breakthroughs with mirrorless tech. While it still remains one of the most established names in relation to the format, it's now also become a mirrorless force to be reckoned with. If you're searching for the ultimate in resolution, performance, and technology, you should be looking at its latest mirrorless cameras, like the Canon EOS R3, R5, and EOS R6. That said, you'll need a pretty serious budget to take one home.
Those with a more limited budget needn't worry. Canon offers a fantastic range of compact, DSLR, and mirrorless options that won't break the bank. The Canon EOS M50 is a great example: recently succeeded by a minor upgrade, it's available at particularly affordable prices, yet still represents excellent value as an everyday or travel camera.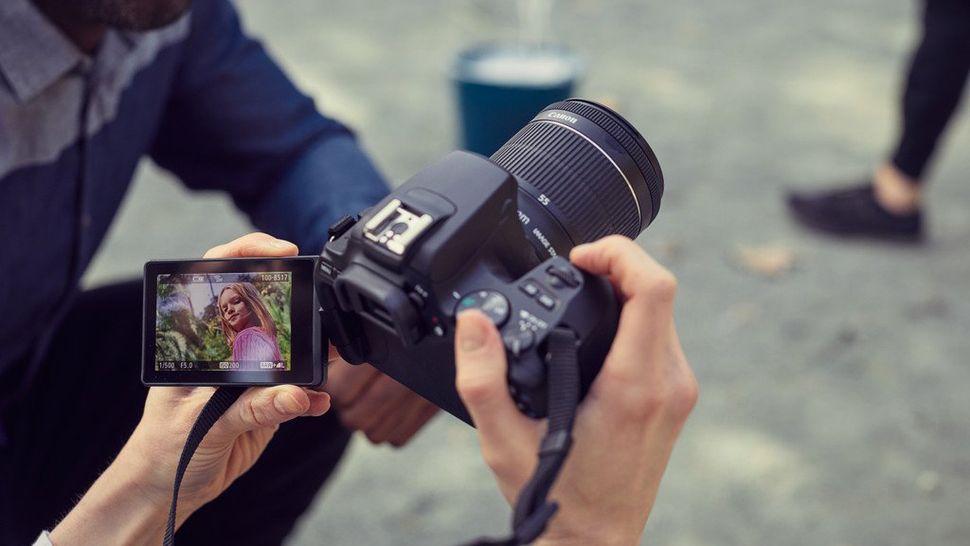 What's the best Canon camera for beginners?
Canon makes a range of cameras for beginners. Which one is right for you will depend on your specific needs, skills, and budget. Whether you're upgrading from a point-and-shoot or switching from a smartphone, Canon has a camera for you.
Which is the best Canon camera for beginners? We think the best all-round Canon camera for most novices is the Canon EOS Rebel SL3 / EOS 250D. A lightweight, entry-level DSLR with excellent battery life and ergonomics that make it great to hold, it's a brilliant camera for new photographers to handle. Although its 9-point autofocus system is dated, it performs consistently and image quality is good. Plus there are plenty of compatible lenses in Canon's catalog when you're ready to get creative.
That said, if you'd prefer to start out with a mirrorless camera, the Canon EOS M50 is also an excellent choice for beginners. Since succeeded by the Canon EOS M50 Mk II (a minor upgrade), it remains a very capable APS-C camera that's accessible and easy to use. Its combination of an excellent electronic viewfinder with a slick, vari-angle touchscreen makes it very approachable for first-timers. Dual Pixel autofocus is also fast and reliable. If you can look past the limited battery life and plasticky finish, it's a great value choice if you're just starting out.
Prepared to take the plunge and buy a camera that you can grow into? The Canon EOS RP is a full-frame mirrorless camera that's relatively affordable and offers top-notch performance. It's compact and easy to use thanks to a responsive rear touchscreen, so beginners should quickly get to grips with its interface – yet the EOS RP also produces sharp, vibrant images and boasts excellent autofocus performance. If you can deal with the 1.6x crop on 4K footage, it's an appealing package.
How we test Canon cameras
Buying a camera these days is a big investment, so every camera in this guide has been tested extensively by us so we can authoritatively decide on the best Canon camera. These days, real-world tests are the most revealing way to understand a camera's performance and character, so we focus heavily on those, along with standardized tests for factors like ISO performance.
To start with, we look at the camera's design, handling, and controls to get a sense of what kind of photographer it's aimed at and who would most enjoy shooting with it. When we take it out on a shoot, we'll use it both handheld and on a tripod to get a sense of where its strengths lie, and test its startup speed.
When it comes to performance, we use a formatted card and shoot in both raw and JPEG (if available). For burst shooting tests, we dial in our regular test settings (1/250 sec, ISO 200, continuous AF) and shoot a series of frames in front of a stopwatch to see if it lives up to its claimed speeds. We'll also look at how quickly the buffers clears and repeat the test for both raw and JPEG files.
In various lighting conditions, we also test the camera's different autofocus modes (including Face and Eye AF) in a single point, area, and continuous modes. We also shoot a range of photos of different styles (portrait, landscape, low light, macro/close-up) in raw and JPEG to get a sense of metering and its sensor's ability to handle noise and resolve fine detail.
If the camera's raw files are supported by Adobe Camera Raw, we'll also process some test images to see how we can push areas like shadow recovery. And we'll also test its ISO performance across the whole range to get a sense of the levels we'd be happy to push the camera to.
Battery life is tested in a real-world fashion, as we use the camera over the course of the day with the screen set to the default settings. Once the battery has reached zero, we'll then count the number of shots to see how it compares to the camera's CIPA rating. Finally, we test the camera's video skills by shooting some test footage at different frame rates and resolutions, along with its companion app.
We then take everything we've learned about the camera and factor in its price to get a sense of the value for money it offers, before reaching our final verdict.