Whether you're a new user or seasoned enthusiast, the best Sony camera models have plenty to offer. From compact vlogging tools to professional hybrids, the Sony camera range features options for every photographer. The difficult bit is deciding which one is right for your needs and budget.
We think the Sony A7 IV is the best mirrorless camera you can buy right now, and the top full-frame option for most people. With an impressive sensor, class-leading autofocus and solid video specs, it's a modern all-rounder that's ideal for hybrid shooting. That said, if you're a pro in search of something that can hold its own against medium format machinery, we also highly recommend the Sony Alpha A7R V, with its super high-resolution sensor and sophisticated autofocus.
If footage is your focus, we suggest taking a look at the Sony ZV-E1 – a full-frame model with AI focus tricks that make it one of the best vlogging cameras. Alternatively, the Sony FX30 is a pocket-sized hybrid with the pro-grade skills of Sony's Cinema Line, while the Sony A7S III has long been a favorite among videographers with bigger budgets.
Sony's stable isn't short of variety, and that's reflected in our round-up: you'll find capable Sony cameras fit for a whole host of shooting pursuits. Each entry has been extensively tried and tested by our expert team. For more information on how we review cameras – and how to pick the best one for your needs and budget – head to the bottom of this page. We regularly update this list with Sony's latest releases, and the links beneath each entry take you straight to the best Sony camera deals.

The best Sony cameras in 2023:
Why you can trust TechRadar We spend hours testing every product or service we review, so you can be sure you're buying the best. Find out more about how we test.
As the successor to the celebrated A7 III, the latest all-rounder in Sony's full-frame mirrorless camera range has big shoes to fill. Luckily, the A7 IV takes that baton and runs away with it. Introducing a sharper 33MP sensor, powerful Bionz XR processor, and upgraded video skills (including support for 10-bit footage), the A7 IV is a true hybrid workhorse. It also benefits from an improved viewfinder, a new vari-angle touchscreen, and a huge 828-shot buffer for CFexpress cards.
As is often the case, that flexibility doesn't come without compromise: there's a heavy crop on 4K footage and it's not the easiest camera for beginners to use. A price increase means it doesn't have the same entry-level appeal as its predecessor, while rivals like the Canon EOS R6 also offer faster burst shooting rates – although Sony's class-leading autofocus skills do plenty to compensate for this. Taken as a whole, the Sony A7 IV is a worthy successor to the A7 III. It's a fantastically versatile option that could be all the camera most people ever need.

Like its predecessor, the A7R V is the sharpest full-frame mirrorless camera in Sony's current range. It also addresses many of the shortcomings of the A7R IV before it, making it a more rounded option for professionals. The improvements are plentiful: a new 61MP sensor and Bionz XR processor combine to produce incredibly detailed stills. You also get an impressive eight stops of image stabilization, plus Real-time Recognition AF that's driven by AI. The result is not a perfect camera, but one that can effectively detect subjects, and capture them in crisp clarity.
In testing, we found it best suited to landscape and studio work, where subjects most benefited from the high levels of detail. However, it only delivers its best when paired with top-end optics, which add a significant margin to the already substantial price tag. Many photographers will find the pixel count overkill, while a maximum 4K frame rate of 60fps won't be enough for serious videographers. Still, with an EVF borrowed from the A7S III and a useful four-axis articulating touchscreen, we found the A7R V a joy to shoot with.

Small, lightweight and equipped with the latest AI smarts, the Sony ZV-E1 is up there with the best vlogging cameras for solo content creators. It shoehorns the full-frame sensor from the A7S III into tiny but relatively robust packaging, and pairs it with the AI chipset from the Sony A7R V.
The result is a camera that makes high-quality vlogging as straightforward as possible. Our tests found that it captured clean 4K video in any light, while in-body image stabilization worked superbly to produce some of the smoothest handheld footage possible without a gimbal. And thanks to framing tools that automatically track subjects across the full image, it puts an AI production crew in your pocket, leaving very little to fix in post.
With no cooling vents and just a single card slot, it's not a camera for heavy users. Slow-motion shooters are also limited to 4K at 60p until a firmware updated scheduled for June 2023. But as the cheapest way to get the A7S III sensor, many filmmakers and vloggers will find that the ZV-E1 offers outstanding value.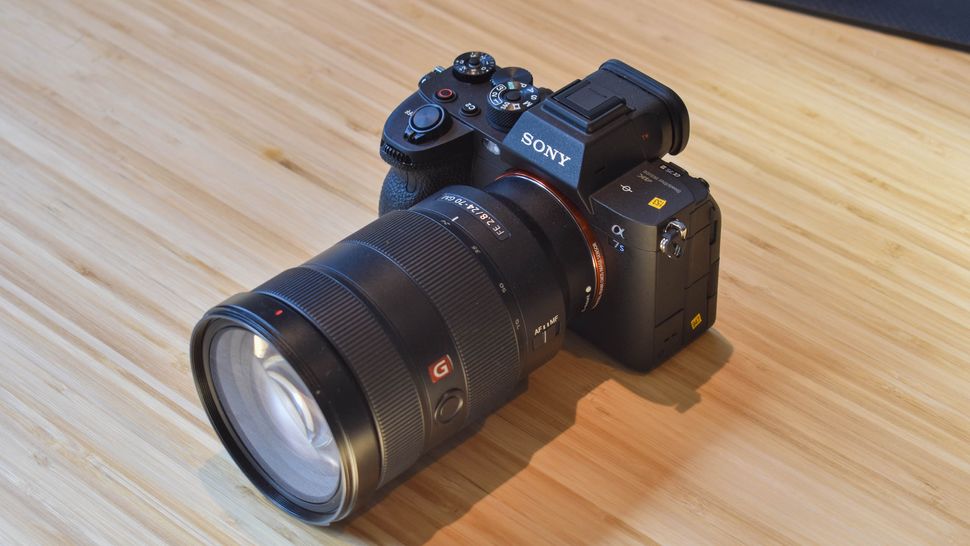 A favorite among videographers and well-heeled YouTubers, the Sony A7S III is the best video camera outside of its cinema range. Its main aim is to be the best 4K camera you can buy, and it achieves this by keeping its resolution low and avoiding the temptation of moving up to 8K. Along with superb video quality, you also get the option of 4K/120fps for slo-mo sequences, plus the ability to shoot 16-bit raw via its full-size HDMI port.
It's a fun camera to use, too, thanks to its incredibly high-resolution, 9.44-million dot OLED viewfinder, plus a fully-articulating screen with a much-improved touch menu system. As you'd expect for a pro-level camera, the A7S III's audio options are also strong, with headphone and microphone ports, plus compatibility with the XLR-K3M hot-shoe accessory from Sony for up to four audio inputs. It's certainly pricey, but the Sony A7S III remains the best at what it does.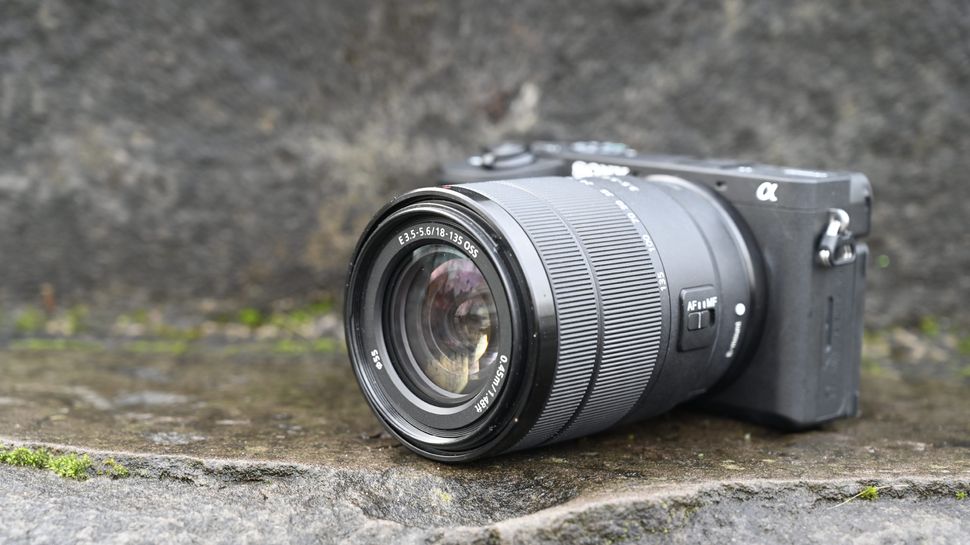 Cameras like the A6600 prove that Sony very much still cares about its APS-C range, which is largely aimed at hobbyist photographers and vloggers. In testing, we found its 24.2MP sensor capable of producing excellent shots, aided by a nifty 425-point phase-detect AF system. Tracking focus does a stellar job of following subjects, although it's unfortunately not available if you have Animal Eye AF enabled.
Where the A6600 diverts from the cheaper models in the Sony APS-C line-up is with the inclusion of five-axis, sensor-based image stabilization. You also get a headphone jack, mic input and HDR video to complement its 4K recording capabilities. We think the only major drawback is that its design feels a little outdated, with some awkward control placement and a pedestrian screen and viewfinder.
Despite arriving in late 2019, the Sony A6600 still doesn't come cheap. But with solid performance and an extensive range of compatible lenses, it still has plenty to offer for enthusiasts. That said, if you're struggling to justify the cost, take a look at the A6400.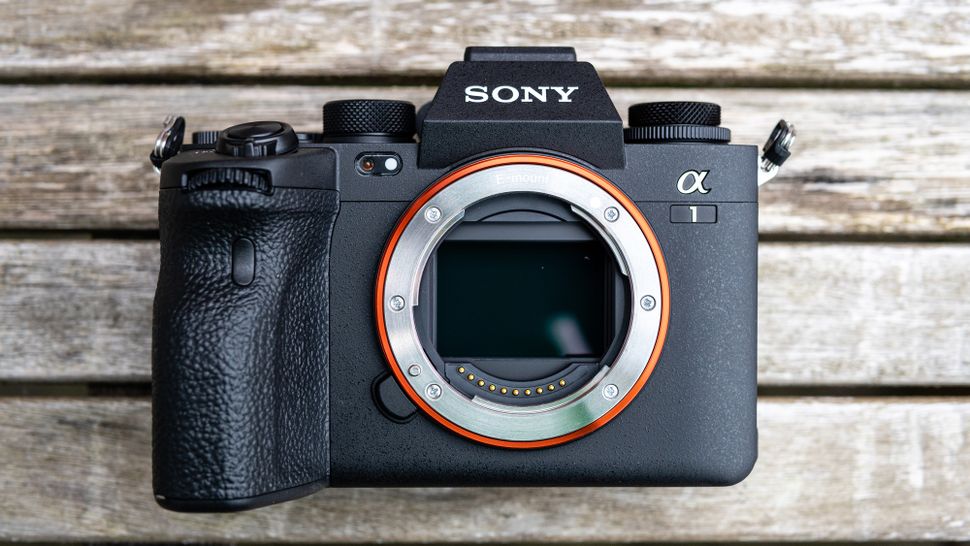 With a rare blend of speed, resolution, and video skills, the flagship Sony A1 is arguably the ultimate mirrorless camera. The downside is that its performance comes with an equally breathtaking price tag, making it overkill for all but the wealthiest of photographers. If you can afford it, though, we think the A1 is probably the most versatile professional camera ever: lightning-fast AF, super speedy burst shooting, top-end connectivity, and a supremely detailed 50.1MP full-frame sensor proved in testing that it's as useful for shooting portraits as it is for sports.
Not only can it capture detail-rich images at up to 30fps, courtesy of the dual Bionz XR processors, but it's also capable of recording video at up to 8K at 30fps in 10-bit 4:2:0, or 4K at 120/60fps in 10-bit 4:2:2. And if you're familiar with Sony's full-frame mirrorless range, you'll find the A1 is very familiar in the hand, with a build and handling that borrows the best bits from the A7 and A9 series cameras. If money is no object and you're a pro who shoots a wide range of subjects, this camera can do it all.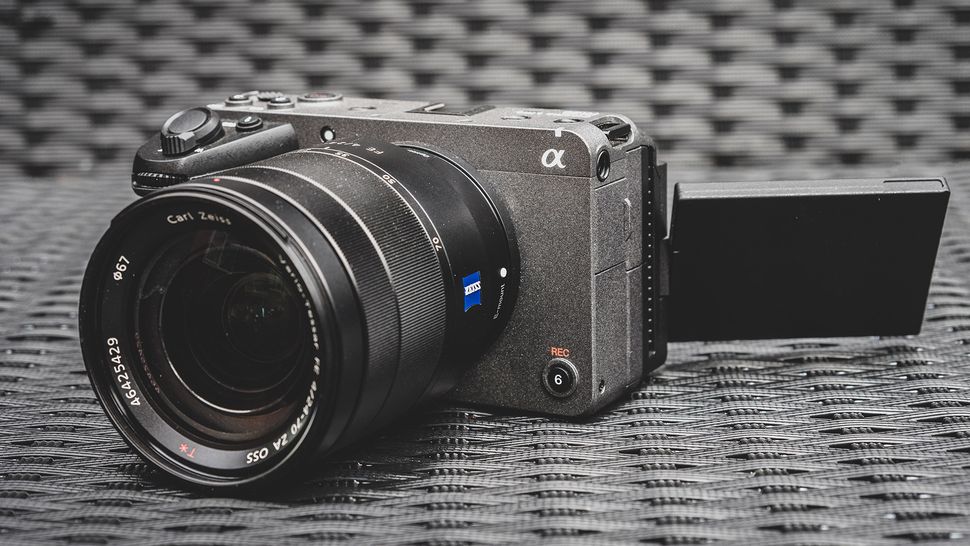 Occupying the bottom rung of Sony's Cinema Line, the FX30 represents the best value route into pro-grade videography. Its price point is achieved in part by swapping the full-frame sensor of the FX3 for an APS-C number, but our tests found that the FX30 is still capable of producing premium video. By taking 4K footage from a 6K crop, the results are sharp and punchy, while 10-bit Log options and Sony cine profiles give welcome color grading flexibility.
It also holds up well against stills-focused rivals, although its primary function is to shoot footage. That's reflected by the simple design, which does without a mode dial or viewfinder. Instead, the robust FX30 is more open to modular setups, with the ability to attach an optional audio handle for greater inputs and control.
Despite its relative entry-level status, the FX30 is still a cutting-edge camera. Its autofocus system proved superb in our review, while 5-axis optical image stabilization effectively smoothed handheld videos. Other useful features include tally lamps and a vari-angle display. Unless you're ready to spend twice as much for the full-frame FX3, the FX30 hits the video sweet spot.

Sony's RX100 series has been immensely popular over the years, and it's not hard to see why. While these models are traditionally very expensive, they give you the best image quality that it's possible to stuff in a pocket. The seventh iteration is no different: still pricey a few years after launch, the RX100 VII uses a 1-inch sensor to produce quality stills and detailed 4K video, with impressive AF performance to match.
Retaining the 24-200mm optic from the RX100 VI, it offers a decent zoom range for such a pocketable camera, even if we encountered corner softness at both ends of the spectrum in testing. Burst speeds can hit a ridiculous 90fps, while a tilt-up touchscreen is useful for framing – although its functionality is a little lacking. Battery life is only average, but the RX100 VII makes up for it by offering enthusiasts a high level of control. Paired with that versatile zoom, it's fantastic premium compact for travel.

When the A6100 arrived in August 2019 as successor to the hugely popular A6000, we hailed it as "Sony's best entry-level APS-C mirrorless camera". A small, beginner-friendly option for both stills and video, the A6100 still gets the basics right today. Adopting the same 24MP resolution and 11fps burst mode as the A6000, it benefits from solid battery life, strong image quality and superb tracking autofocus, harnessing the same system as the Sony A6600.
You also get decent 4K video, as well as some useful features borrowed from elsewhere in Sony's range, such as Eye-AF. A familiar body design contributes to a reasonably accessible control setup, even if Sony's convoluted menu system doesn't do the touchscreen interface any favors. If you're a learner who doesn't need the very latest in mirrorless advancements, the Sony A6100 is a great choice for newbies looking to shoot a wide range of different subjects.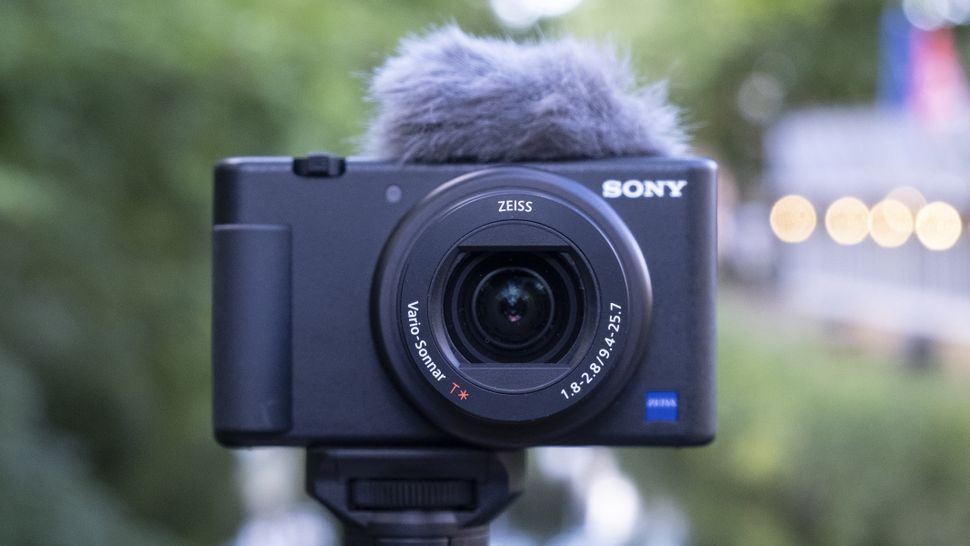 Simply the best compact vlogging camera on the market, the Sony ZV-1 puts a powerful video option in your pocket. Borrowing the best bits from the RX100 series, it pairs a capable 1-inch sensor with a class-leading autofocus system. Sony's Real-time Tracking and Eye AF systems mean you can reliably shoot high-quality footage while locked-on to your subject, while the bright 24-70mm lens is capable of creating lovely background blur. Image stabilization is less impressive, but it's passable for walking and talking.
A hot-shoe, 3.5mm microphone input and flip-out LCD display all enhance the ZV-1's versatility for vloggers – and while the touchscreen menu isn't the easiest to use, that's balanced by an arsenal of features. To compliment its crisp, detailed 4K/30p footage, the ZV-1 offers a useful built-in ND filter, plus all of Sony's picture profiles, including HLG. Its compact size naturally results in some compromises: there's no headphone port or viewfinder, and battery life isn't the best. All the same, the Sony ZV-1 packs more power and video features than any other pocket camera.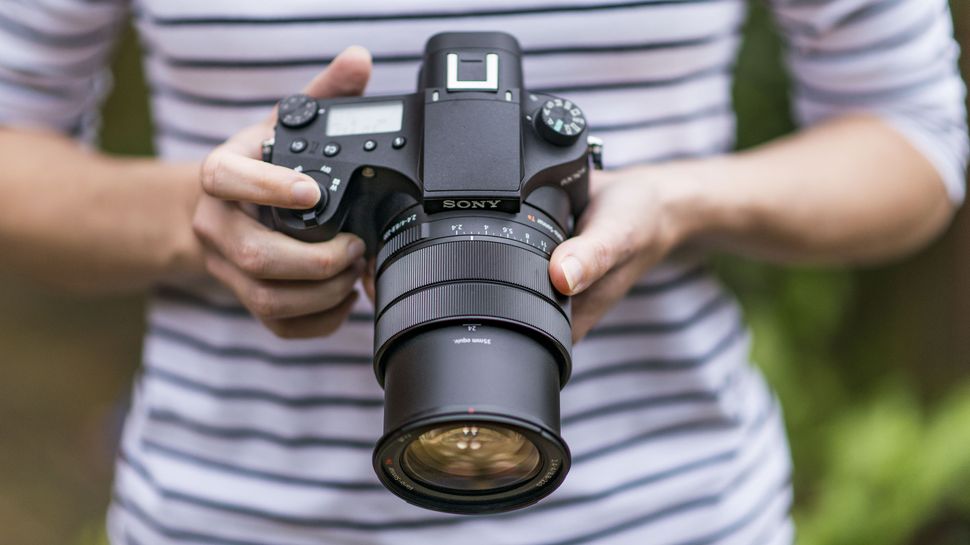 Released in 2017, the Sony RX10 IV remains a stellar bridge camera for those who want the flexibility of a superzoom camera with a 1-inch sensor. And because it's not the latest model to hit the market, it now represents even better value.
In testing, we found the quality of both stills and video to be fantastic. The RX10 Mark IV also benefits from a touch-sensitive screen, plus a stellar EVF and generally very good handling. The five-axis image stabilization comes in handy when using that long lens, even if there is a slight hint of vignetting at the far edges of the frame. You can shoot both raw files and JPEGs, while a full complement of shooting modes are available for keen photographers.
We did find its setup fairly bulky in testing, but compared to carting around a camera body and a slew of lenses, it's a decent option for traveling photographers who need something for all kinds of situations. With a 24-600mm equivalent zoom range, the RX10 Mark IV offers the versatility to cover a range of scenarios.

What is the best Sony camera for beginners?
As you'll see from our comprehensive round-up above, Sony's camera range spans everything from accessible entry-level models to the most expensive professional powerhouses. When it comes to choosing the top Sony camera for beginners, it's not necessarily as simple as looking to the bottom of the range.
Many beginners are governed by budget first and foremost. If so, you'll find that premium compact cameras such as the Sony ZV-1 target a sweet spot between price and performance. Its small form factor should make it easy for novices to handle, while its touchscreen interface will streamline the switch from smartphone photography. Plus it still has the hardware to produce excellent stills, and video in particular.
As a learner, it's important to allow yourself room to grow when choosing a camera. More advanced premium compacts such as the RX100 VII will give you this, with impressive performance and a high level of optional control. Similarly, the versatile RX10 IV majors in flexibility for first-time photographers, giving you a generous zoom range without the need to carry extra lenses.
That said, if you're looking at interchangeable lens cameras, the Sony A6100 is a great place to start. It's small but packed with useful features, and gets all of the core elements right: image quality, autofocus and battery life. Its Sony E mount ensures you'll find plenty of options when the time comes to expand your lens collection, while its relative age means you can find it online at prices that represent excellent value.
How we test cameras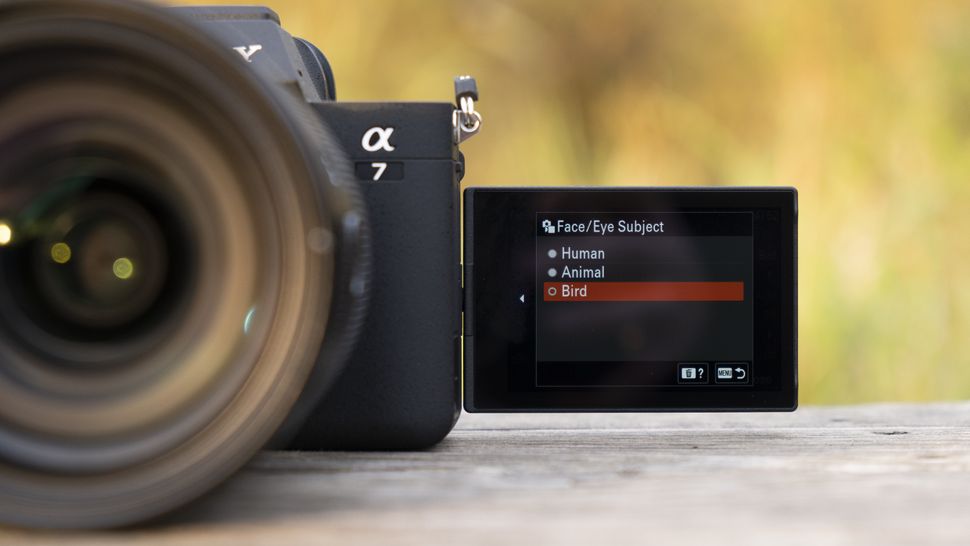 Buying a camera these days is a big investment, so every Sony camera in this guide has been tested extensively by us. These days, real-world tests are the most revealing way to understand a camera's performance and character, so we focus heavily on those, along with standardized tests for factors like ISO performance.
To start with, we look at the camera's design, handling and controls to get a sense of what kind of photographer it's aimed at and who would most enjoy shooting with it. When we take it out on a shoot, we'll use it both handheld and on a tripod to get a sense of where its strengths lie, and test its startup speed.
When it comes to performance, we use a formatted UHS-II card (if supported) and shoot in both raw and JPEG (if available). For burst shooting tests, we dial in our regular test settings (1/250 sec, ISO 200, continuous AF) and shoot a series of frames in front of a stopwatch to see if it lives up to its claimed speeds. We'll also look at how quickly the buffers clears and repeat the test for both raw and JPEG files.
In various lighting conditions, we also test the camera's different autofocus modes (including Face and Eye AF) in single point, area and continuous modes. We also shoot a range of photos of different styles (portrait, landscape, low light, macro/close-up) in raw and JPEG to get a sense of metering and its sensor's ability to handle noise and resolve fine detail.
If the camera's raw files are supported by Adobe Camera Raw, we'll also process some test images to see how we can push areas like shadow recovery. And we'll also test its ISO performance across the whole range to get a sense of the levels we'd be happy to push the camera to.
Battery life is tested in a real-world fashion, as we use the camera over the course of the day with the screen set to the default settings. Once the battery has reached zero, we'll then count the number of shots to see how it compares to the camera's CIPA rating. Finally, we test the camera's video skills by shooting some test footage at different frame-rates and resolutions, along with its companion app.
We then take everything we've learned about the Sony camera and factor in its price to get a sense of the value-for-money it offers, before reaching our final verdict.
Read more:
Best Sony lenses
Best camera
Best compact camera
Best mirrorless camera
Best full-frame camera