This is a well-built, responsive, almost pocket-sized hybrid suited to a variety of uses, and a sensible 'all-in-one' option for everyday adventures. The new wider zoom lens setting makes it better suited than its predecessor to group portraits, shooting in landscape, and simply fitting more into frame when vlogging. The integral microphone offers greater operational flexibility, plus its touchscreen operation has been enhanced, so smartphone users trading up will find it that bit more intuitive. All this being said, its sensor and processor are exactly the same as those in the ZV-1, and stills and video resolution and frame rate haven't altered. This means the original ZV-1 remains an attractive proposition, especially if there are now deals to be had given the arrival of this 'new and improved' version. Ultimately, this sequel product feels more refinement than revolution, with Sony very much taking the 'if it ain't broke, don't fix it' approach.
Pros
+

Touchscreen is now more useful and more intuitive

+

Optical zoom now starts out at an ultra-wide 18mm

+

New Cinematic Vlog settings offer a variety of looks
Cons
-

No headphone jack

-

No USB-C cable or mains adapter supplied

-

No in-body image stabilization
Why you can trust TechRadar We spend hours testing every product or service we review, so you can be sure you're buying the best. Find out more about how we test.
Sony ZV-1 II: Two-minute review
It's no longer the case that people want a camera just to take pictures – we're all now content creators and potential vloggers, and that means any new camera has to be a hybrid device that can do photo and video equally well.
Given its tech heritage it was no surprise when Sony launched its pocket sized ZV-1 vlogging camera in 2020, mid-pandemic, and when we were all desperately seeking ways to connect with the outside world without leaving the house.
Now here comes the ZV-1 II, an almost identically pocket-sized, if still rather boxy-looking, refinement of its predecessor. The original model was notable for kicking off a series of 'video-first' cameras from Sony aimed primarily at vloggers of varying skill levels. And with some rival manufacturers only now launching their first dedicated vlogging alternatives three years on, this second iteration feels timely.
The obvious question is 'what's changed?' Well, initially at least, the answer is 'not much'. Despite the three-year gap separating them – a veritable age in tech terms – the core of the ZV-1 II is exactly the same as its predecessor. That means it incorporates a 20.1 megapixel back-illuminated 1-inch Exmor RS CMOS sensor twinned with a Bionz X processor.
Alongside 20MP stills, videographers again get 4K resolution video at 30fps. Maintaining the status quo is perhaps excusable given the intended destination for most users' videos will be YouTube, and especially so when rivals' vlogging cameras, such as the also-new Canon PowerShot V10, also feature a one-inch chip and identical video spec.
So why should we be considering the 'new' ZV-1 II, and not merely searching out a good deal on an existing ZV-1? To answer that question we spent a few days shooting with the ZV-1 II in advance of the release announcement. So does the newbie deserve to take on its predecessor's one-time mantle of the best new vlogging camera currently available? Read on to find out.
Sony ZV-1 II: Price and release date
$899 / £870 / AU$1,349
Available from mid-June 2023
Given all that's changed globally in the three years since the ZV-1's launch, it's unsurprising if disappointing that the Sony ZV-1 II is now a more expensive purchase than its predecessor.
Pricing for the new camera, which has promised mid-June 2023 availability, is $899 / £870/ AU$1,349, compared with the 2020 launch pricing for the ZV-1, which was a slightly more reasonable $749 / £699 / AU$1,299.
Additionally, Sony tells us there will be a promotional offer around the launch of the ZV-1 II for those who want to buy the directly compatible GP-VPT2BT wireless shooting grip to improve stability, which many will want to do, as there's no in-body image stabilization here. Just for reference, the same Bluetooth grip controller was offered alongside the ZV-1 for $138 / £170 / AU$249, so we'd expect that pricing to stay the same.
We reckon this accessory will prove useful given there's no stabilization in the camera itself, only Sony's 'Active' electronic stabilization, as found on the ZV-1, which essentially performs a crop so the image appears less shaky. Its manufacturer also – and rather creatively it has to be said – makes the point that since the SV-1 II's zoom now starts out wider than its predecessor, that should help footage appear a little smoother. The theory is that the wider angle of view should prevent any camera shake from looking as pronounced as it might with a tighter frame.
Sony ZV-1 II: Specs
Swipe to scroll horizontally
| Header Cell - Column 0 | Sony ZV-1 II |
| --- | --- |
| Sensor | 20.1MP one-inch Exmor RS CMOS sensor |
| Video: | 4K at up to 30fps (25fps in PAL mode) |
| Lens: | 18-50mm f/1.8-4.0 (35mm equivalent) |
| LCD: | Vari-angle 3-inch touchscreen |
| Viewfinder: | No |
| Memory cards: | Single SDXC / SDHC UHS-I |
| Battery life: | Up to 45 minutes / 260 images approx |
| Size: | 105.5 x 60 x 46.7mm |
| Weight: | 292g |
Sony ZV-1 II: Design
Improved touchscreen operability
More flexible microphone performance
A bit larger than its predecessor, but lighter at 292g
Broadly the size of a packet of cards, if a little fatter because of its camcorder-style flip-out-and-twist LCD screen at the back, the ZV-1 II sees Sony take the old 'if it ain't broke, don't fix it' approach.
Sony has given this new model the 'II' suffix rather than simply calling it the ZV-2 to underline the connection to the original and popular ZV-1 model, which will continue to be sold for an unspecified time alongside this second iteration.
Feeling reassuringly solid when gripped, the ZV-1 II is only a hair's breadth larger than its forebear at 105.5 x 60 x 46.7mm, as opposed to the original's 105.5 x 60 x 43.5mm. At the same time it's actually marginally lighter at 292g, compared with 294g for the ZV-1.
this camera may have only used a smartphone before for capturing stills and video. By comparison with the average camera phone the ZV-1 II is still two or three times the thickness, and too big and bulky for the pocket of a pair of jeans. It does, however, slip conveniently into the pocket of a jacket.
While Sony has packed a lot in here, we missed the likes of an eye-level viewfinder – particularly when taking 20 megapixel stills, and in those instances when bright sunlight renders detail and menu options on LCD screen a little harder to critically ascertain than otherwise.
On top of this we can envisage the Sony GP-VPT2BT wireless shooting grip being a near-essential purchase for those who want greater hands-free flexibility as well as improved stability, particularly when recording pieces to camera while walking, or even just when taking selfies.
Sony ZV-1 II: Features & performance
Battery is good for only 45 minutes of recording
No mains adapter or USB-C cable provided
Most manufacturers have been working hard to improve their cameras' autofocus performance in recent years, with the goal being to make their systems not only increasingly fast but also increasingly accurate. It's no surprise, then, that the Sony ZV-1 II's AF has been tweaked in the interim, although said adjustment is only to enable it to recognise animals when in movie mode, not just the usual of human faces.
Multi-face recognition, as introduced on the ZV-E1, also makes an appearance here, ensuring that the aperture automatically changes to provide a bigger depth of field if someone new enters the frame while recording is in progress, therefore keeping each person sharply in focus.
While such features have been added, rather stingily Sony omits to include a mains adapter for charging, something admittedly it hasn't included with its cameras for a while, and worse still hasn't bothered to include the USB-C cable required for charging its slender battery in situ. Given the price of the camera itself, we feel this really is unacceptable.
For its part, the manufacturer cites 'sustainability', suggesting that USB-C cables are now commonplace, and therefore it's likely owners will already have one in their homes. We're not quite sure if we buy that one.
Once you do manage to get it charged, the battery is good for around 45 minutes of recording, or 260 shots, which is adequate if hardly earth shattering. Disappointingly, again, battery life hasn't been improved over that of the ZV-1.
Features and performance score: 4/5
Sony ZV-1 II: Image and video quality
4K video resolution at up to 30fps
Improved video AF now recognizes animals
With the same 20.1 megapixel 1-inch Exmor RS CMOS sensor as its predecessor and the same Bionz X processor too, we weren't expecting a marked difference from the ZV-1 II's output. A slightly adjusted if limited focal range this time around does allow for different choices when it comes to composition and framing, and while a new ultra-wide 18mm setting introduces the risk of barrel distortion and a fisheye-type effect, happily these don't appear too pronounced.
The default aspect ratio for stills is 3:2, though the standard digital camera ratio of 4:3 is also selectable, as are 16:9 and 1:1. The ZV-1 II can record raw files separately or in conjunction with JPEGs, or you can opt for highest-quality Extra Fine JPEGs on their own. While stills are rich in both detail and color in the main, if we're being picky we did notice occasional instances of purple fringing along high-contrast edges – where the dark branches of a tree meet a featureless sky, for example – though this is only noticeable if you're actively looking for it. Generally, results aren't quite as impressive as you'd get from either a DSLR or a mirrorless camera with a larger APS-C or full-frame sensor, although we have to weigh this against this camera's size and portability, and its positioning as a jack-of-all-trades device.
Image 1 of 7
While some will bemoan the fact that this second generation model's video capability of 4K resolution and up to 30 frames per second capture rate, capped at 25fps if shooting in PAL format, hasn't altered from the original SV-1, this is more than sufficient for the online vlogging community the ZV-1 II is aimed at. Those looking to live-stream content can do so via USB connection to a computer or Sony Xperia smartphone, with Bluetooth connectivity offering the ability to link up with the Sony Creator app and download future software updates.
With the Sony ZV-1 II's new ability to recognise and track not just human faces, but also animal ones, so we decided to test it out on an excitable dog darting about the frame, and the results were impressive.
Naturally great video is nothing without great sound to accompany it, and while we found the built-in omni-directional microphone located atop the lens to be more than capable, you can additionally attach an external optional ECM-B10 shotgun mic for more professional audio. Otherwise, to prevent breezy conditions from adversely affecting audio capture when shooting outdoors, a 'dead cat' style fluffy windshield is included in the box, and slides easily into place via the camera's vacant hotshoe. There's no headphone jack on the device for monitoring audio as it's being captured, though.
We liked how the bright f/1.8 maximum aperture lens allows for some creative shallow depth-of-field effects, with sharp subjects and creamily defocused backgrounds – the so-called 'bokeh effect' – enabling the sharpest part of the frame to really pop. The aperture can also be adjusted via the touchscreen. In operation, the zoom is both smooth and silent, so there's no unsettling jerkiness when altering framing during filming. Likewise, the built-in microphone doesn't noticeably pick up noise from the zoom mechanics as it adjusts. On a practical note, as the optical zoom is fairly limited in terms of its 18-50mm range, it means you do have to get fairly close to subjects when shooting video or stills. Ultimately the ZV- II is best suited to portraits and group portraits, in catering for the vlogging fraternity.
Videographers should also note that, in terms of differentiation from the ZV-1, the new camera inherits and incorporates a Cinematic Vlog setting from Sony's ZV-E1. This offers a variety of 'looks' including Classic, Clean, more saturated Chic, Fresh and Mono (B&W) settings. A 'creative look' color profile is carried over from the existing ZV-E10 too; essentially this provides smartphone filter-like mood-enhancing image processing, with the selectable moods in question here being Auto, Gold, Ocean and Forest.
Image and video quality score: 4.5/5
Should you buy the Sony ZV-1 II?
Buy it if...
You shoot more video than stills
Its camcorder-like tilt and swivel screen provides videographers and vloggers with a bunch of creative framing options from a static position, though it's (deliberately?) missing an eye level viewfinder that would make it equally desirable for photographers.
You're seeking better quality results than your smartphone
While 4K resolution video at up to 30fps is perfectly adequate for online posts, it's that 18-50mm f/1.8-4.0 equivalent lens – and the ability to add an external microphone if desired – that will really lift the quality of results.
You want a dedicated camera that's relatively compact
Though the tilting LCD screen and zoom lens adds inevitable bulk, the ZV-1 II can still be transported in a jacket pocket or bag, and at 292g in weight it's not going to be too much of a drag to carry this one around.
Don't buy it if...
You need a long battery life
The ZV-1 II's power performance hasn't improved since the previous model, even this second generation providing a so-so 45 minutes of recording time from a full charge.
Shooting video isn't your first priority
This is a video first camera aimed at vloggers, which means that there are other more sensible options at this price point if stills photography is your foremost passion – including cameras that allow for the lens to be swapped out to best (or better) suit your subject.
In-camera image stabilization would benefit your style of shooting
The ZV-1 II doesn't feature any body integral multi axis or optical based image stabilization system, only Sony's 'Active' electronic stabilization as found on the ZV-1.
Swipe to scroll horizontally
Sony ZV-1 II

| Attributes | Notes | Rating |
| --- | --- | --- |
| Price | More expensive than ZV-1 | 3.5 / 5 |
| Design | Improved touchscreen function | 4 / 5 |
| Performance | Powerful pocket performance | 4 / 5 |
| Image quality | Excellent for photo and video | 4.5 / 5 |
Sony ZV-1 II: Also consider
If our Sony ZV-1 II review has you considering other options, here are three more cameras to consider...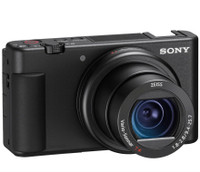 Sony ZV-1
The obvious alternative to buying the Sony ZV-1 II is its closest sibling, the less expensive but obviously older ZV-1, which we're told will continue to live alongside the newer ZV-1 II while current stocks last. See our separate 'versus' feature for more on the differences and similarities between the two vlogging cameras.
Read our in-depth Sony ZV-1 review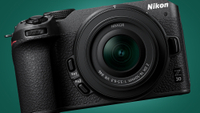 Nikon Z30
Since the ZV-1, Sony's first dedicated vlogging camera, appeared, other manufacturers have brought forth their own alternatives, including, to mention just two notable examples, the Nikon Z30, and, most recently, the Canon PowerShot V10. The Z30 has a much larger APS-C sensor and physically larger body and is an interchangeable lens alternative
Read our in-depth Nikon Z30 review
How I tested the Sony ZV-1 II
As subsequent iterations of cameras normally add more than a sprinkling of improvements over their predecessors we were very interested in zeroing in on the practical uses for the new features, such as the ZV-1 II's optical zoom lens starting out wider than the original, but ending slightly shorter at the telephoto end. The best use of the zoom we found was either for landscape type shooting or for pieces directly to the camera. We also wanted to check out the sound quality of the microphone, particularly when 'walking and talking' as many vloggers considering this camera will be doing, and outdoors not just inside the studio. A variety of shooting scenarios were therefore undertaken, the camera generally proving itself capable of as a jack-of-all-trades device.
First reviewed May 2023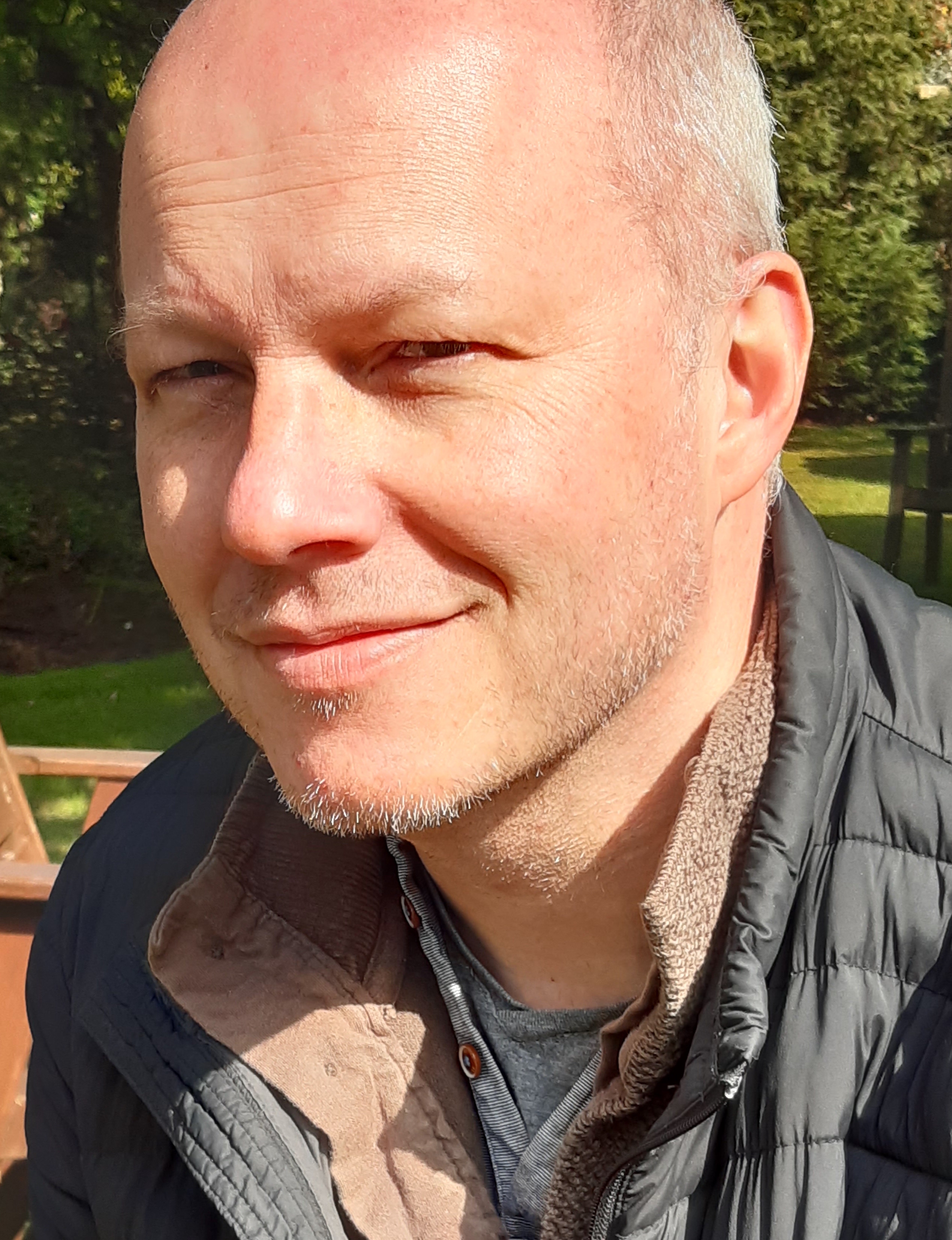 When not wrestling wild bears or leaping tall buildings in a single bound, Gavin Stoker can be found editing British Photographic Industry News, the UK's longest running and only photo trade title. He has over 25 years of camera testing and reviewing under his belt.