Sony FX30: One-minute review
The Sony FX30 is the cheapest of the company's Cinema Line cameras, offering a value-for-money route into professional-level videography while retaining the ability to capture stills imagery.
The good news is that the FX30 hits the sweet spot on both levels: this is a well-built camera that is easy to use, and that's capable of producing premium video footage - but it also holds its own against more stills-focused rivals. And it does this while costing around half of the price of the Sony FX3, the next model up in the Cinema Line range.
That reduced price does come with some limitations compared to the top-of-the-line models, not least that it has an APS-C sensor, rather than the full-frame one you'd find on the FX3. However, if video is your priority it definitely offers some advantages over more stills-focused, or hybrid, cameras such as the Sony A7R IV and Sony A7 IV.
That said, it is a different beast from most of the best Sony cameras, so it will take a little bit of 're-learning' to get the most from it. Although the FX30 can shoot stills in JPEG and RAW formats, its primary function is to capture video and it comes with a special handle with XLR ports to control the audio captured alongside the movies. The absence of a mode dial and viewfinder could also be a dealbreaker to those who lean towards stills imagery.
Make no mistake, though, the Sony FX30 is a powerhouse product squeezed into a tiny body. It's out on its own in terms of pricing, and specifications, and is a strong contender to join our list of the best vlogging cameras and best video cameras - and indeed, the best cameras overall.
We spent some time with it to find out if it deserves a place in your kit bag.
Sony FX30: Price and availability
How much does it cost? $1,799 / £2,100 / AU$2,999 (body only)
When is it available? Available now
Where can you get it? Worldwide
The Sony FX30 was released in September 2022 and is available in two versions.
In body-only guise it will set you back $1,799 / £2,100 / AU$2,999, which places it between the Sony A7C and Sony A7 IV full-frame cameras, and way above any of the brand's APS-C models such as the Sony A6600.
Add the XLR handle unit and that price jumps to $2,199 / £2,500 / AU$3,699.
Still, you're getting a lot for your money here and compared to other cameras in Sony's Cinema Line range, it's a steal.
Sony FX30: Specs
Swipe to scroll horizontally
| Header Cell - Column 0 | Sony FX30 |
| --- | --- |
| Price (body only) | $1,799 / £2,100 / AU$2,999 |
| Sensor: | 26MP BSI CMOS APS-C (23.4x15.6mm) |
| AF points: | 759-point Phase detection |
| Video: | 4K to 120p / 280Mbps, XAVC HS, MP4, H.265 |
| Memory cards: | CFexpress type B (plus built-in 1TB SSD) |
| LCD: | 3-inch vari-angle touch screen, 2.36m-dot |
| Connectivity: | Wi-Fi, USB-C 3.2, HDMI |
| Size: | 129.7 x 77.8 x 84.5mm |
| Weight: | 646g (with battery) |
Sony FX30: Design
Small form factor that's unmatched by peers
Robust and weather sealed against the elements
Lack of EVF and video-focused controls setup won't be for everyone
As we've mentioned, the design of the FX30 will be new to users who have never picked up a Cinema Line camera before.
Although similar in size to a regular mirrorless Sony, such as the A7 IV, the design is simpler and more open to modular set-ups. For example, there is no mode dial; instead there is a small mode button on the back of the camera and you follow the menu interface on the LCD to switch between modes such as Aperture-priority and Video.
This does slow operation, especially if you need to switch between stills and movie, but a little context is needed here as it's likely that if you are on location, you're probably going to be there to shoot a bunch of video footage or to capture stills, rather than to do both concurrently, so I don't see this as a huge issue.
The camera is turned on/off via a flick switch on the rear of the camera and, if I was Sony's designers, I would have swapped the placement of the Menu and Mode buttons for ease of use.
Hidden to the left side of the camera are ports for headphones, microphone, charging and HDMI, while on the other side of the camera you can find not one but two card slots that can take SD or Type A CF Express. The presence of dual cards is highly useful and enables users to create an instant back-up of their work or record stills to one card and video to the other. Use a CFExpress card and you'll be able to make the most from the high-resolution video, as you always run the risk of slower SD cards not being able to keep up with the fast transfer of data.
The FX30 is available with an optional audio handle complete with inputs for XLR to connect to audio devices such as additional mics, plus dials to control the levels of the audio.
This handle slides into the hotshoe ports and is secured by two bolts, and connecting it completely changes the feel and balance of the camera. However, while it makes for an ergonomic hold, I can also see why some photographers may prefer to use the camera without the handle, particularly if they intend to just shoot stills; without it, the camera feels like a more portable package that you can use to get down low and shoot ground-level compositions with.
There's a big dedicated record button on the top plate, and around the shutter button you'll find a zoom in/out button that will allow powerzoom-equipped lenses to zoom in and out with the flick of a switch. Somewhat more familiar is the D-Pad at the back of the camera, with options for Display, Zebra, Peaking and Shutter, along with a control wheel.
The flip out, vari-angle screen makes short work of awkward high/low compositions, but is sometimes hard to view, especially if you are shooting video in a flat profile. Other features include plenty of mounting points for additional accessories, which will appeal to videographers looking to add cages, extra monitors and mics.
The FX30 uses Sony's E mount, which means there's a wealth of compatible lenses to be used with it; you certainly won't be short on choice when it comes to picking a new optic. Remember, though, that this is an APS-C sensor camera - so each lens will take on a 1.5x crop factor, giving a 50mm prime an equivalent focal length of 75mm, for example.
Sony FX30: Features & performance
Excellent autofocus
5-axis IBIS
Dual ISO system
Make no mistake, the Sony FX30 is packed with advanced, cutting-edge features that make this camera even more of a bargain.
Front and center, as with all Sony cameras, is its superb autofocus system. It's remarkable how accurately the FX30 locks on to a target, until you know what the secret behind it - namely that it has 759 phase detection points, spread across the entire frame so that the accuracy doesn't drop off should a subject near the edge of the frame.
Real-Time Eye AF is available, not just for humans to make portraiture easier, but also for animals and birds - great news for wildlife shooters, and also for those of us who just want to take nice shots of the family pet.
The FX30's Dual Base ISO system does what you might expect: it offers one ISO system that starts at ISO 800 and one that begins at ISO 2,500. This enables users to select an appropriate noise floor, while maximizing the FX30's dynamic range when shooting in both bright or low-light conditions.
There's also an optical 5-axis In Camera Image Stabilization (IBIS) system, which make use of a precision gyroscope to detect and measure movement before applying the appropriate compensation. This serves to not only keep shots shake free, which can be a problem when using a slow shutter speed in low-light conditions, but also aids when shooting video and helps to produce smooth handheld footage.
Features & performance: 5/5
Sony FX30: Image and video quality
Excellent, colorful 26MP stills
Superb 4K video
Packed with useful video-shooting options
It should come as no surprise that, despite the (relatively) modest price tag, the FX30 really does serve up the goods when it comes to image and video quality.
Let's talk about the stills quality first. Users can capture these in JPEG format for 'straight out of the camera' results or they can shoot in RAW, making the most of all that tonal data captured by the 26-megapixel Backside Illuminated CMOS sensor. The results show good color rendition without any ugly colour casting that would require additional time in RAW processing software such as Adobe Lightroom to remove.
However, it's the video quality that really impresses. The FX30 takes 4K footage from a 6K crop using 20-megapixels of the sensor's resolution in a 'Super 35 format', so there's an excess of data. This results in a sharp, punchy and high-resolution picture. At 4K 120p, there is a 1.6x crop, though, so users will need to be aware of this when capturing slow-motion sequences at up to 5x slowed down.
The FX30 offers 10-bit Log options along with Sony cine profiles including the acclaimed S-Cinetone profile, which is an excellent choice to use when filming scenes with people, as it's very sympathetic to skin tones. One issue I did encounter was the visibility of the screen when shooting in flat profiles and in lighting with low contrast, but many other users are sure to pair the FX30 with an external monitor such as the Atomos Ninja or similar, so this may not be a deal breaker.
The FX30 can shoot 10-bit 4:2:2 video internally (16-bit RAW can be captured via an HDMI set-up), meaning more colors are available to record and this results in a more faithful capture of the scene. Also present is the XAVC HS format, which roughly doubles the usual compression; this is important, because it enables you to capture high-quality video without filling up your memory cards too quickly. What's more, low-bitrate proxy files can be recorded alongside the high-resolution versions, meaning you have the option to edit with the proxy files but export your final video to the full-res versions. This makes life a lot easier on your computer and will prevent you from using too much RAM and slowing the process down.
When capturing footage, recording is confirmed not only by red tally lamps on the front and rear of the FX30, but also a red frame appears on the outside of the LCD display to show that the camera is definitely recording. Those creatives out there who shoot a lot of content for social media will be pleased to hear the FX30 offers various aspect markers to check your framing, so that everything lines up.
Personally, I preferred to work with just the small footprint of the camera in hand and not with the optional extra XLR handle. As this is the entry-level Cinema Line camera from Sony, it's likely that most of the users will not opt for XLR connection but will instead use radio kits, such as the DJI Mic, or Rode Wireless Go II systems. In this case, it's better to just link the transmitter to the mic port on the side of the camera and you're good to go.
Finally, it's worth pointing out that the FX30 features a built-in fan and a heat sink designed to dissipate the warm air away from the camera. I tested the FX30 in all video modes and didn't have any overheating problems at all; having this feature integrated in the camera elevates it over rivals such as the Fujifilm X-H2S, where this is an optional extra.
Image and video quality: 5/5
Should you buy the Sony FX30?
Swipe to scroll horizontally
Sony FX30

| Attributes | Notes | Rating |
| --- | --- | --- |
| Price: | Offers a lot for video shooters, but expensive for APS-C. | 4/5 |
| Design: | Well built and compact, but lack of EVF and video-focused controls won't be for everyone. | 4/5 |
| Features and performance: | Excellent autofocus and useful image stabilization, plus all the video options you could want. | 5/5 |
| Image quality: | Almost as adept with stills as with video, but it's the latter that really stands out. | 5/5 |
Buy it if...
You're looking to make a living from video
Today's video clients expect high-resolution 4K quality footage and this is exactly what the FX30 can deliver.
You're looking to save a little cash
Apart from the full-frame sensor, the FX30 retains all the key features from the larger and more expensive FX3, so you'll have extra budget to spend on lenses instead.
You appreciate decent build quality
The FX30 is a robust package built around a magnesium alloy body and is more than capable of taking the knocks that occur from everyday professional use.
Don't buy it if...
You shoot more stills than video
The FX30 is geared towards those looking to step onto the pro video ladder and there are better Sony options for stills imagery that also cater for video.
You love EVFs
If you prefer to work with Electronic Viewfinders (EVF) then look elsewhere, as you won't get one on the FX30. That said, the vari-angle LCD does a great job.
You need full-frame
If you absolutely need full-frame and want to retaining the Sony E mount, the best alternative is the far more expensive FX3.
Sony FX30: Also consider
Swipe to scroll horizontally
| Header Cell - Column 0 | Sony FX30 | BlackMagic Pocket Cinema 6K Pro | OM System OM-1 | Sony ZV-E10 |
| --- | --- | --- | --- | --- |
| Price (body only) | $1,799 / £2,100 / AU$2,999 | $2,495 / £2,254 / AU$3,935 | $2,199 / £1,999 / AU$3,299 | $700 / £680 / AU$1,249 |
| Sensor: | 26MP BSI CMOS APS-C | 23.1x12.99mm Super35 CMOS | 20.4MP 4/3-inch Stacked BSI Live MOS sensor | 24.2MP CMOS APS-C |
| AF points: | 759-point phase detection | Contrast detect, one-shot | 1053-point phase detection | 425-point phase detection |
| Video: | 4K @ 120fps / 280Mbps | 6K @ 50fps | 4k @ 60fps / 202Mbps | 4K @ 30fps / 100Mbps |
| Memory cards: | 2x CFexpress type A / SD | 1 x CFast, 1 x SD | 2x SD | 1x SD |
| EVF | N/A | Optional | 5760K dots | N/A |
| LCD: | 3-inch vari-angle touch screen, 2.36m-dot | 5-inch tiltable touch screen | 3-inch vari-angle touch screen, 1.6m-dot | 3-inch vari-angle touch screen, 921k-dot |
| Connectivity: | Wi-Fi, USB-C 3.2, HDMI | USB-C, HDMI | Wi-Fi, USB-C 3, HDMI | Wi-Fi, USB-C 3, HDMI |
| Size: | 129.7 x 77.8 x 84.5mm | 179.8 x 112 x 122.9mm | 138.8 x 72.7 x 91.6mm | 115.2 x 64.2 x 44.8 mm |
| Weight: | 646g (with battery) | 1,238g (with battery and card) | 599g (with battery and card) | 343g (with battery and card) |
Before you leave our Sony FX30 review, it's worth considering these alternatives that offer some of the same advantages for either stills or videos (or both).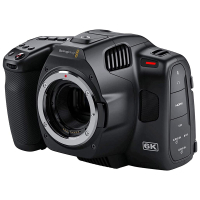 BlackMagic Pocket Cinema 6K Pro
A small but versatile video camera that will appeal to indie filmmakers and content creators. Shooting 60p or 120p, the camera uses a Canon EF lens mount, so there will be plenty of affordable optics available to users. The BlackMagic also features integrated ND filters (with 2, 4 and 6 stops), which will help users shoot at shallow apertures even in bright light.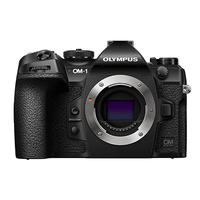 OM System OM-1
A small powerhouse of a mirrorless camera that is based around a 20-megapixel Micro Four-Thirds sensor. Capable of capturing 4K video at 60p or 120 in full HD, the OM-1 is highly weather sealed and features dual SD card slots.
Read our OM System OM-1 review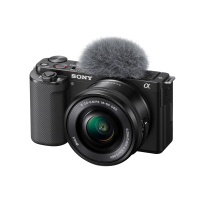 Sony ZV-E10
While more of a vlogging camera than a pro-spec movie camera, the ZV-E10 could fill a hole for content creators looking to shoot both stills and video footage. Built around a 24.3-megapixel APS-C sensor, the ZV-E10 can shoot 4K and, if you want to capture slow motion, Full HD at 120p.
Read our Sony ZV-E10 review
How I tested the Sony FX30
I tested the Sony FX30 over three weeks, capturing both stills and video footage in a range of different lighting conditions. Stills were compared between JPEG and RAW files captured in the same locations and video footage was shot in multiple recording modes with and without Log Profiles.
As a professional photographer, filmmaker and former photography magazine editor, I have tested a huge amount of camera gear over the years, ranging from entry-level bodies to consumer equipment, right up to professional-level cameras and video gear.
First reviewed April 2023